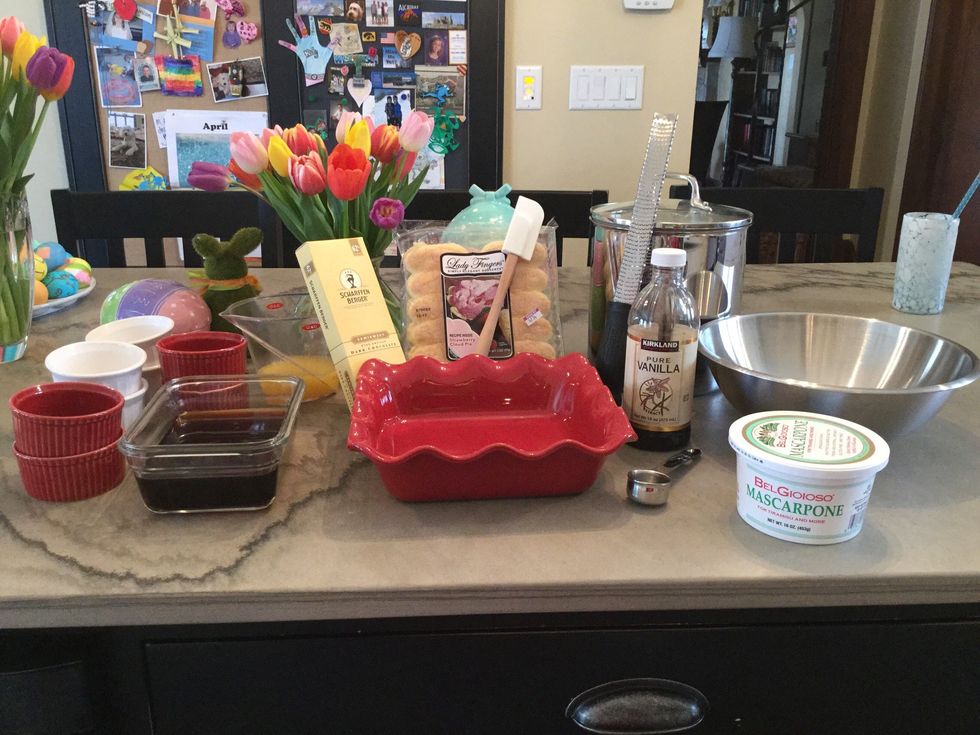 Collect your ingredients and utensils.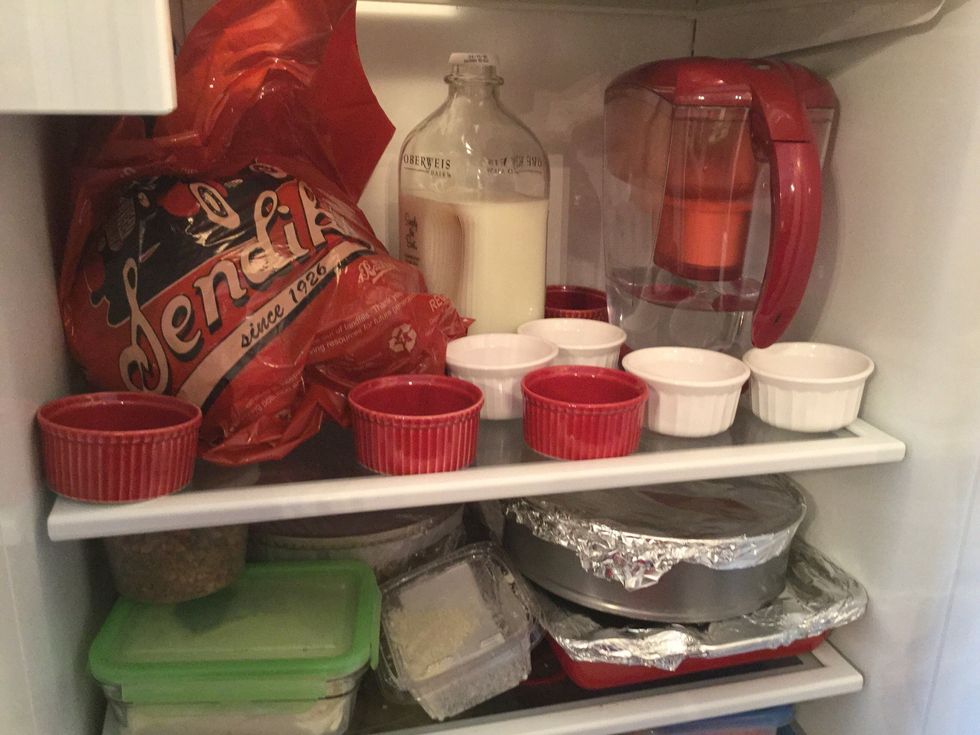 Put 8-10 small bowls or ramekins in the fridge so when you serve it will stay some-what cold.
First, put the sugar in the coffee and stir it to dissolve. Next, dip each ladyfinger in the coffee mixture and arrange in a 9x9 baking dish in a tightly packed layer.
Put the mascarpone in a medium mixing bowl and use a silicone spatula to mix in the remaining 2 tablespoons of sugar, vanilla, and 1/2 cup orange juice.
Use the same spatula to put the filling evenly on the ladyfingers. Sprinkle with the grated chocolate. Cover and refrigerate 30 minutes to 2 hours before serving.
Spoon the tiramisu into your chilled dishes and serve immediatly.
4.0Tbsp Sugar (divided)
1.0c Strong brewed coffee/brewed esppresso (room temp.)
20.0 Ladyfingers (You may want more)
16.0oz Mascarpone cheese (room temp.)
2.0Tbsp Vanilla bean paste (Vanilla extract works too)
0.0c fresh orange juice (divided) (plus more as needed)
2.0oz fine quality bitersweet chocolate (grated)