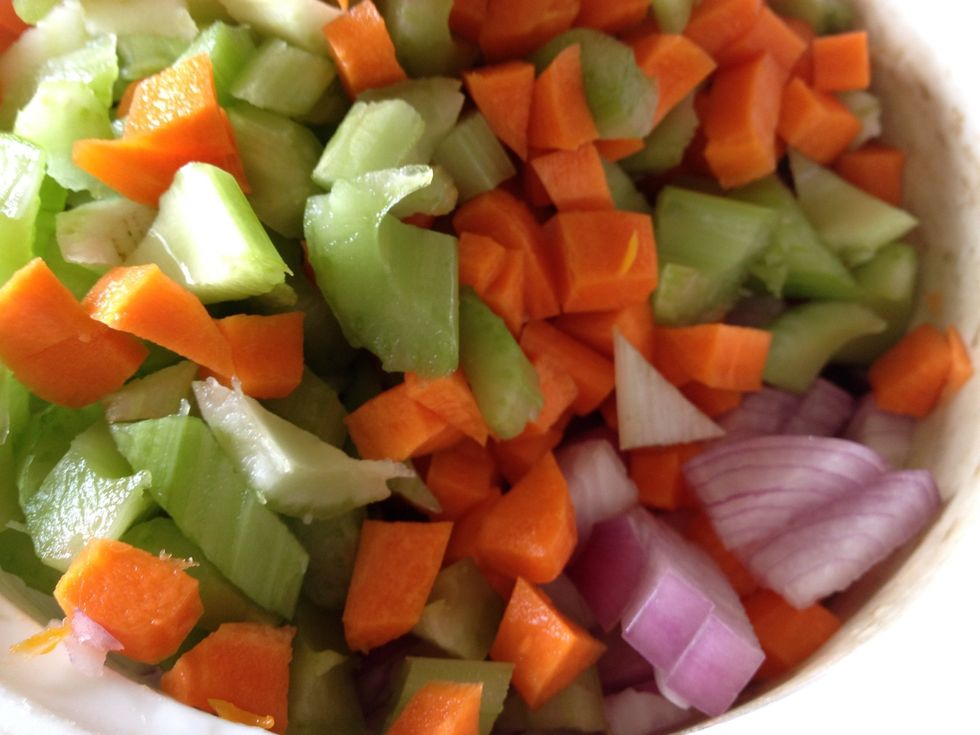 Roughly chop carrot, celery and onion (mirepoix). Heat 1 tbsp olive oil, stir fry the mirepoix until fragrant. Sweat it for another 5 minutes before adding water and let vegetable boil for 20 minutes.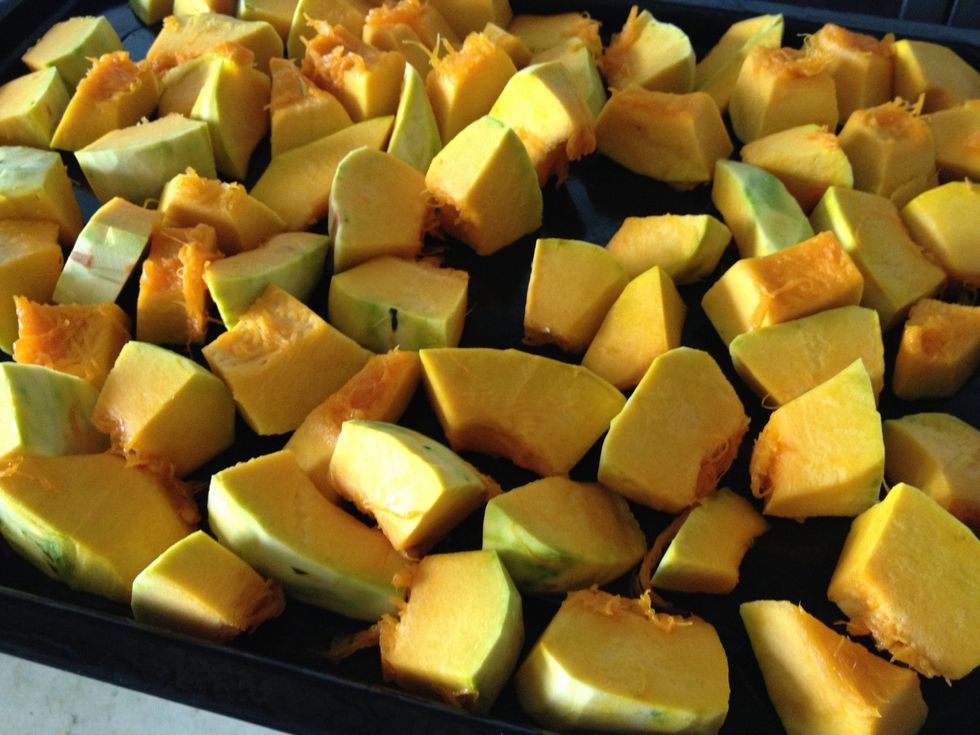 Cut pumpkin into 2cm cubes, spread them on a large baking tray. Preheat oven to 170 deg celcius.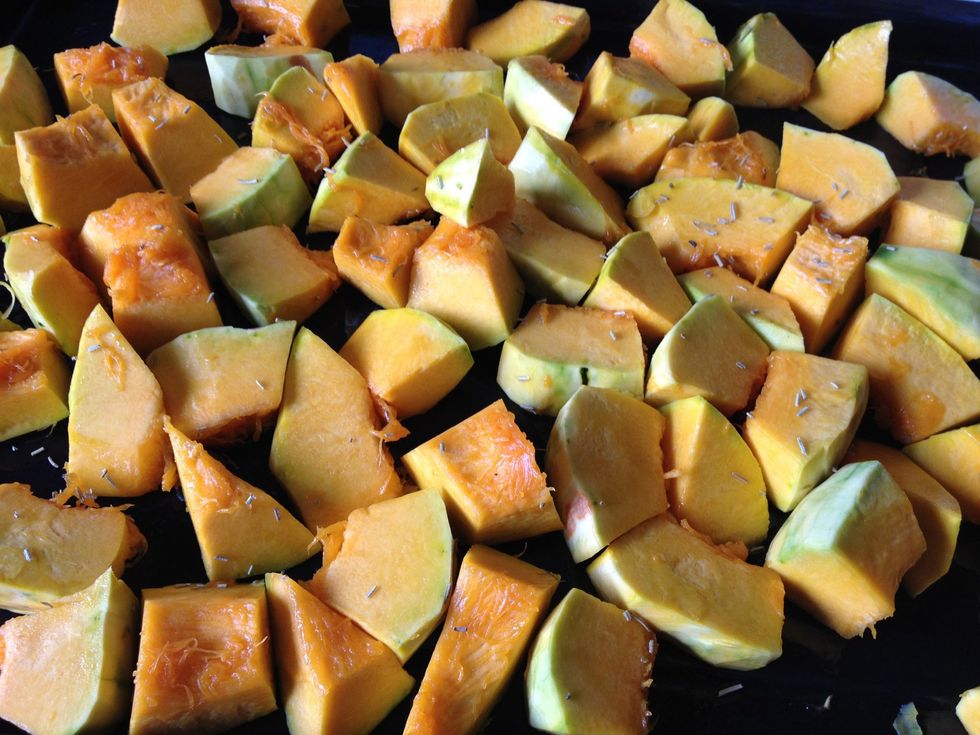 Coat pumpkin with olive oil, thyme, basil, oregano, salt and pepper. Bake for about 20 minutes, until the surface of the pumpkin turns slight brown.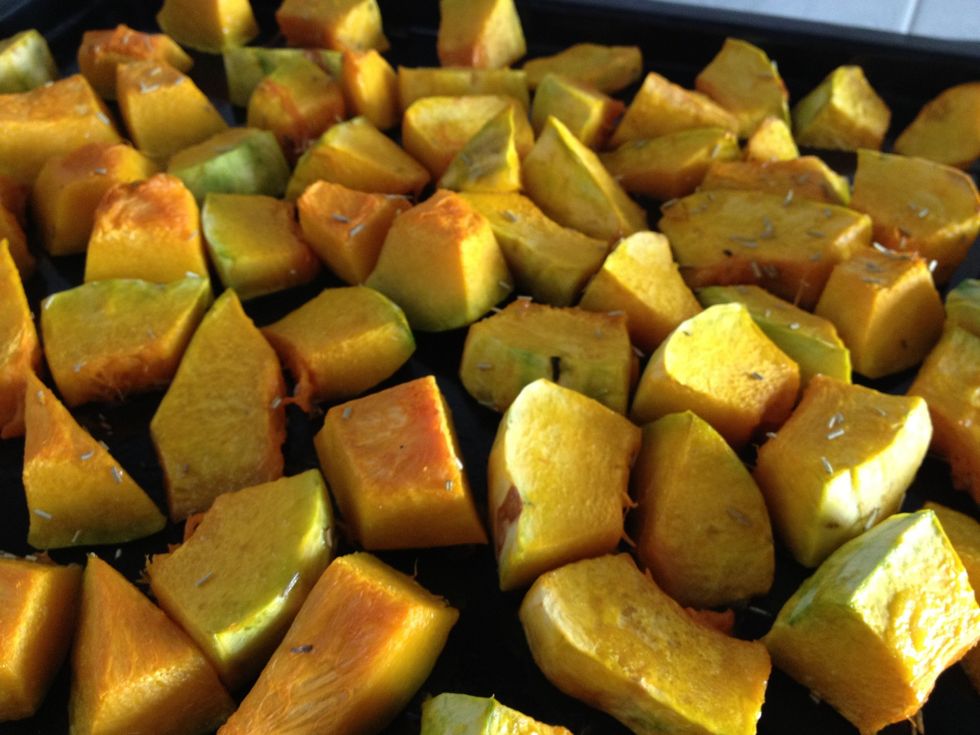 Add roasted pumpkin to the soup, boil for another 10 minutes with bay leaves. Purée the ingredients with blender (best with handheld). Season with salt, pepper and flavour cube to taste.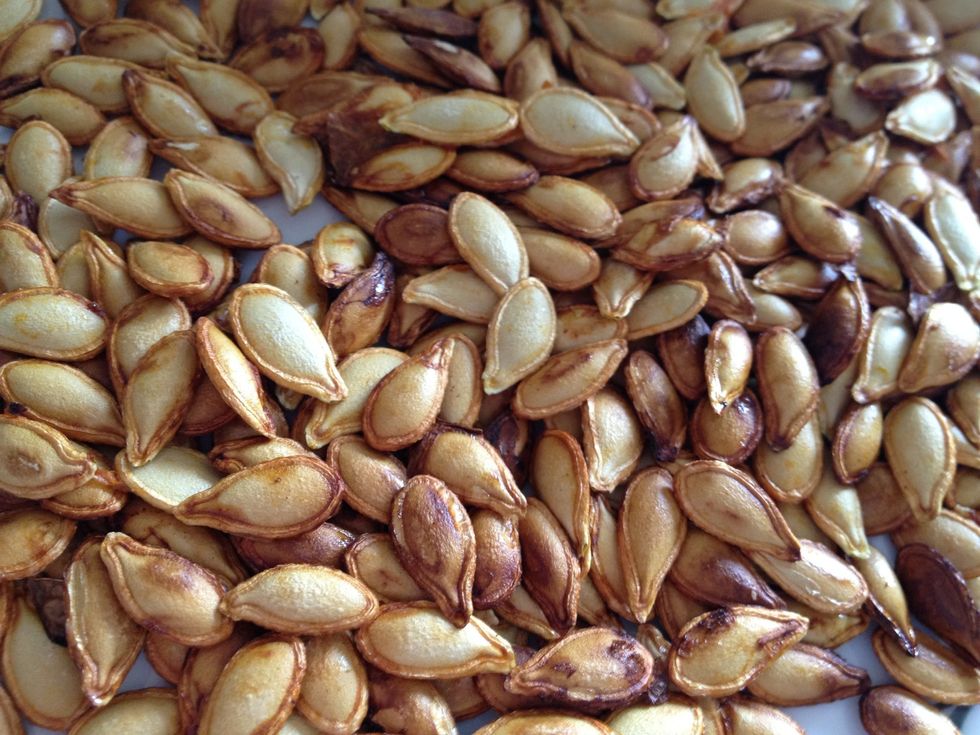 Rinse the pumpkin seeds and remove the membrane that attach the seeds. Bake the seeds for 15 minutes, until surface is golden drown and dry. Skip this step and replace with other nuts or seeds.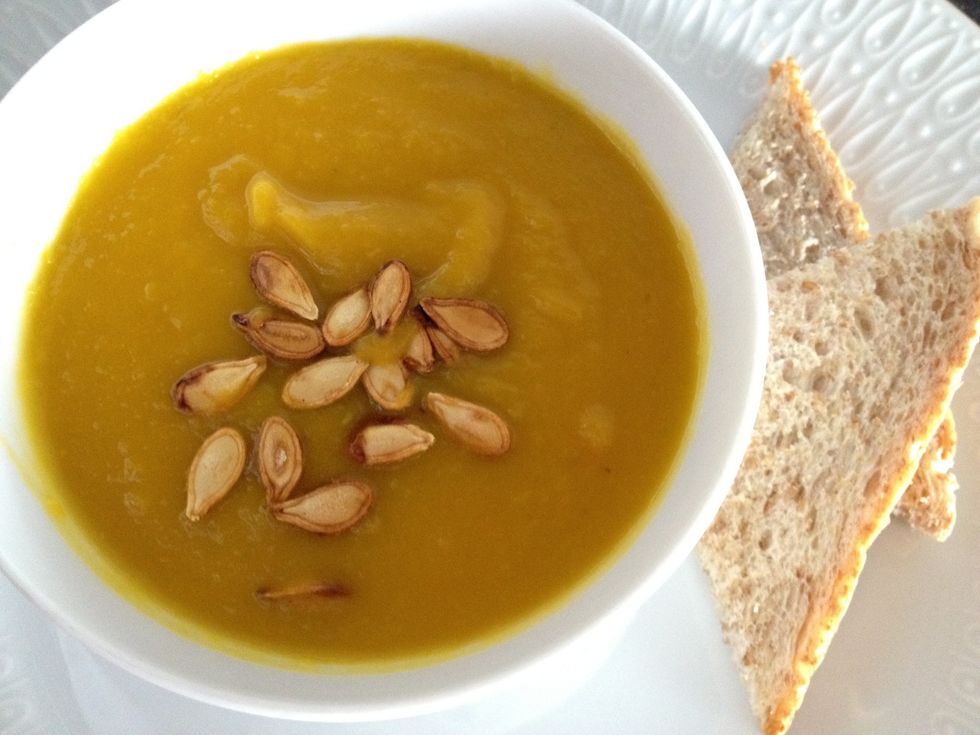 Serve soup with roasted pumpkin seeds (or other chopped nuts/seeds) for extra bite.
0.5kg Pumpkin
2.0 Carrot, medium
6.0 Celery, stalks
3.0 Onion, large
1.0l Water
1.0tsp Thyme, dried
0.0tsp Basil, dried
1.0tsp Oregano, dried
3.0Tbsp Olive oil
Salt, to taste
Black pepper, coarse, to taste
Chicken/fish/mushroom flavoured cubes, to taste