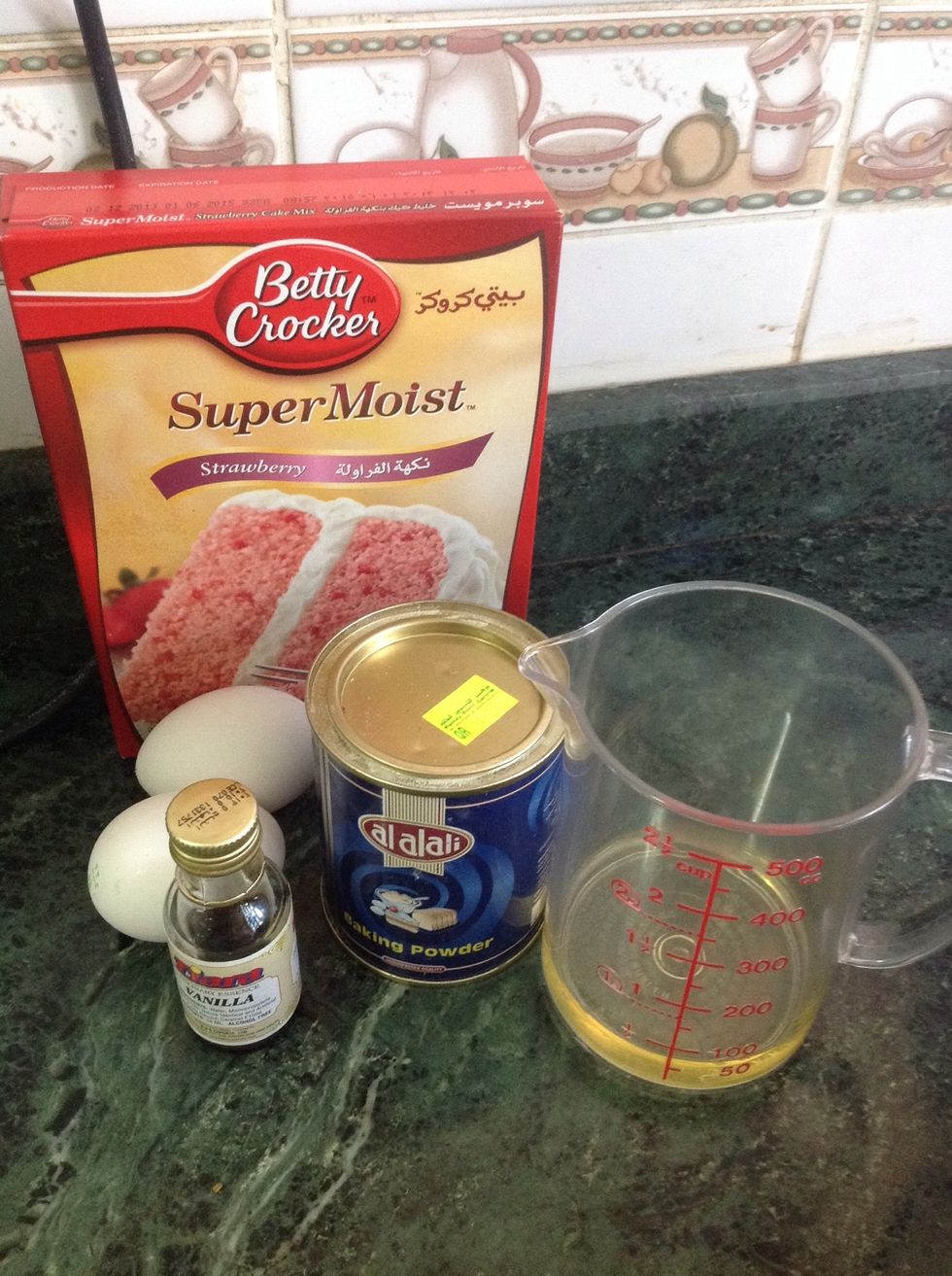 This is a recipe I saw on SnapGuide. The recipe was originally strawberry chocolate chip cookies, but I didn't have chocolate chips so I decided to make strawberry cookies.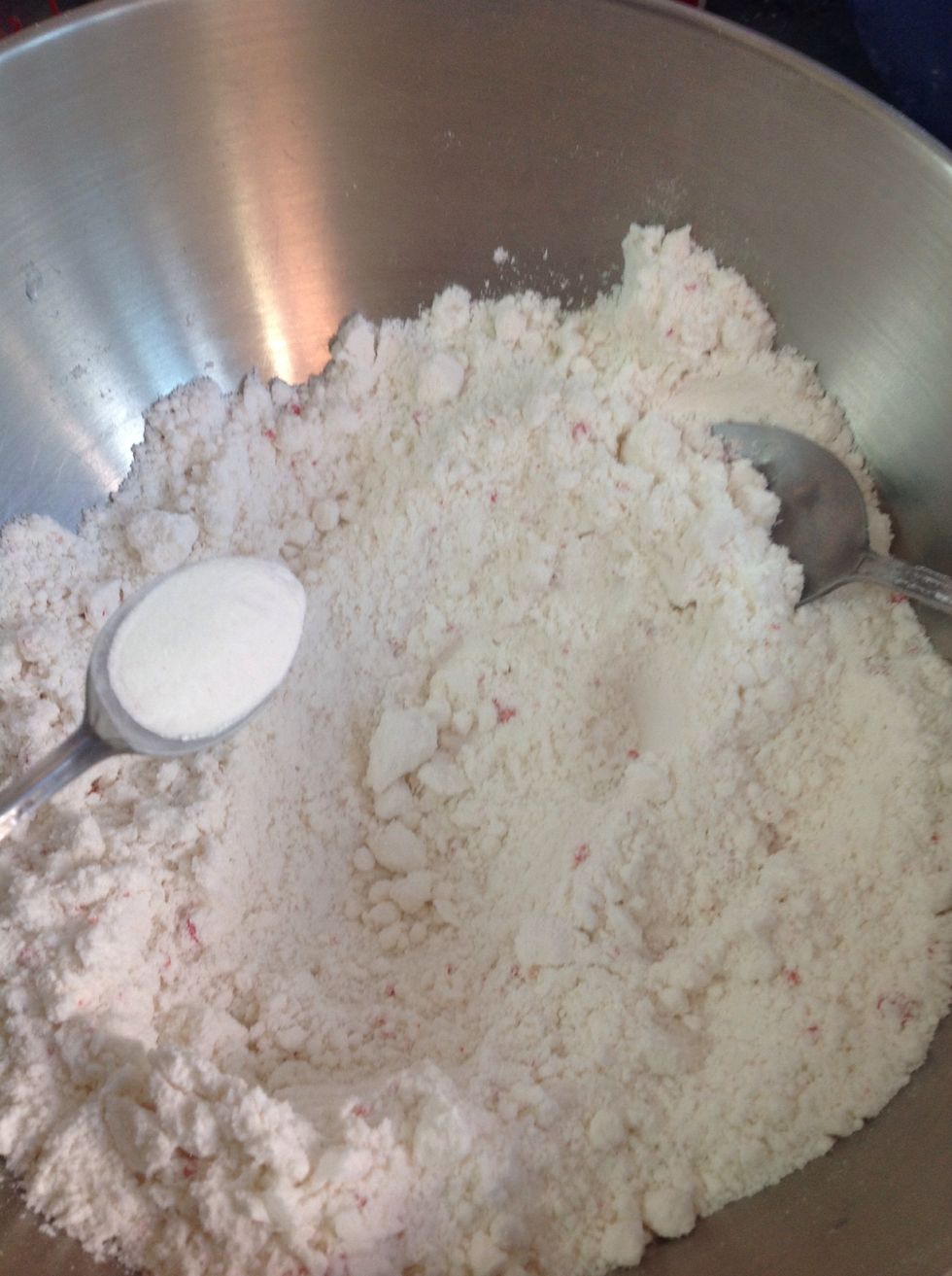 Add the baking powder to the cake mix and put it aside.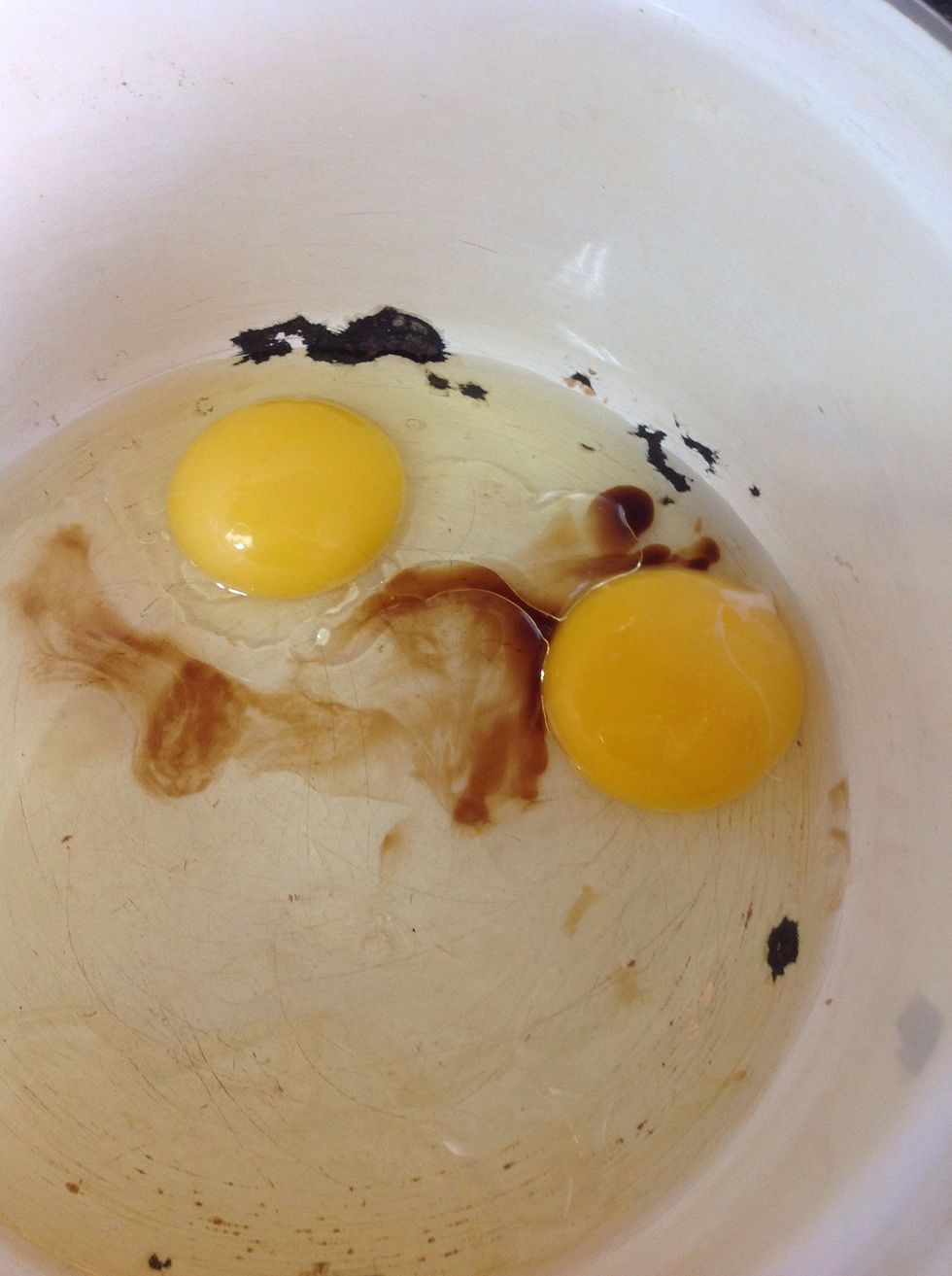 Mix the oil, vanilla essence and eggs together in a separate bowl. (That black stuff is just the pot chipping away. Sorry.)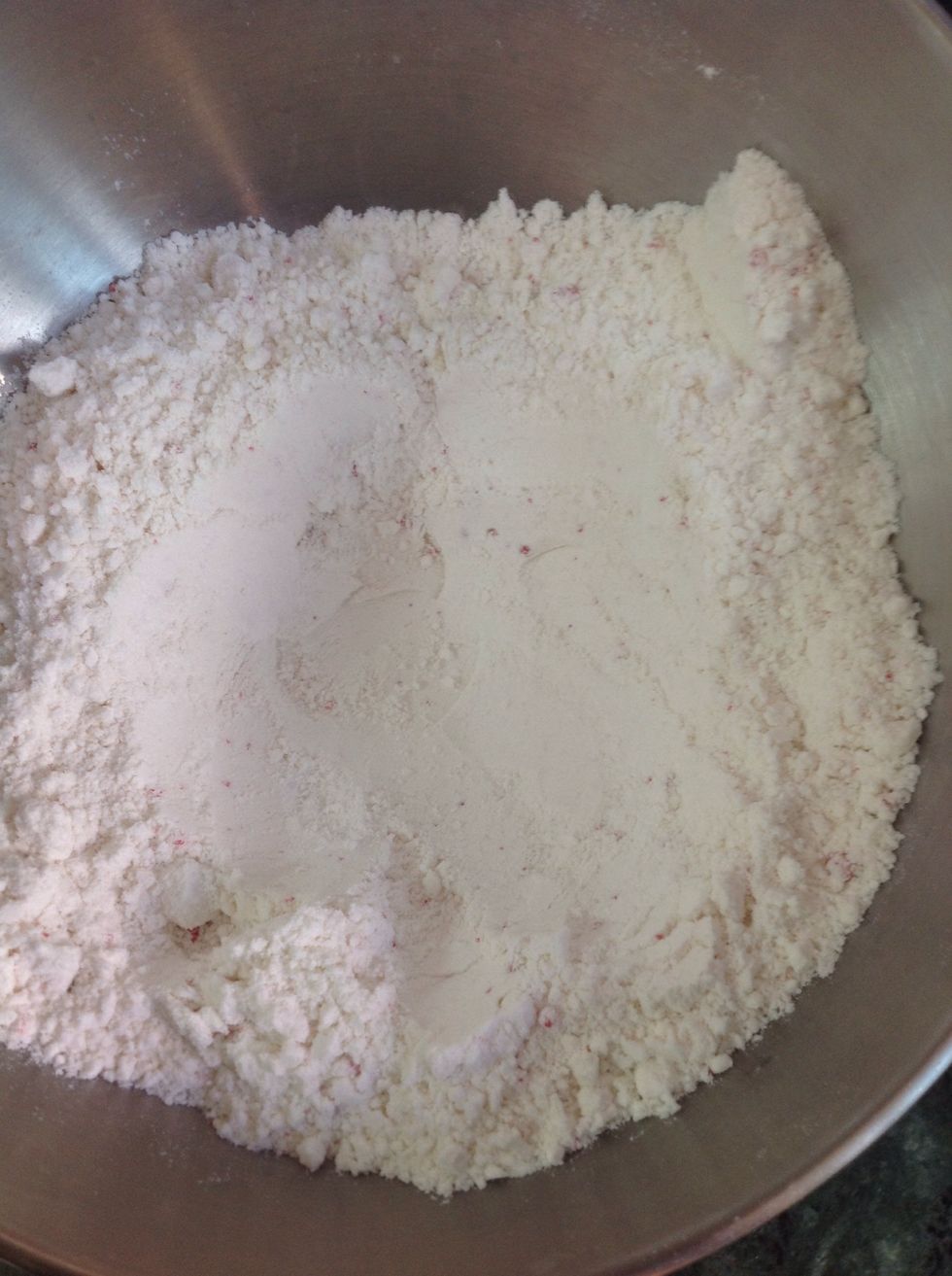 Make a well into the middle of the dry mixture.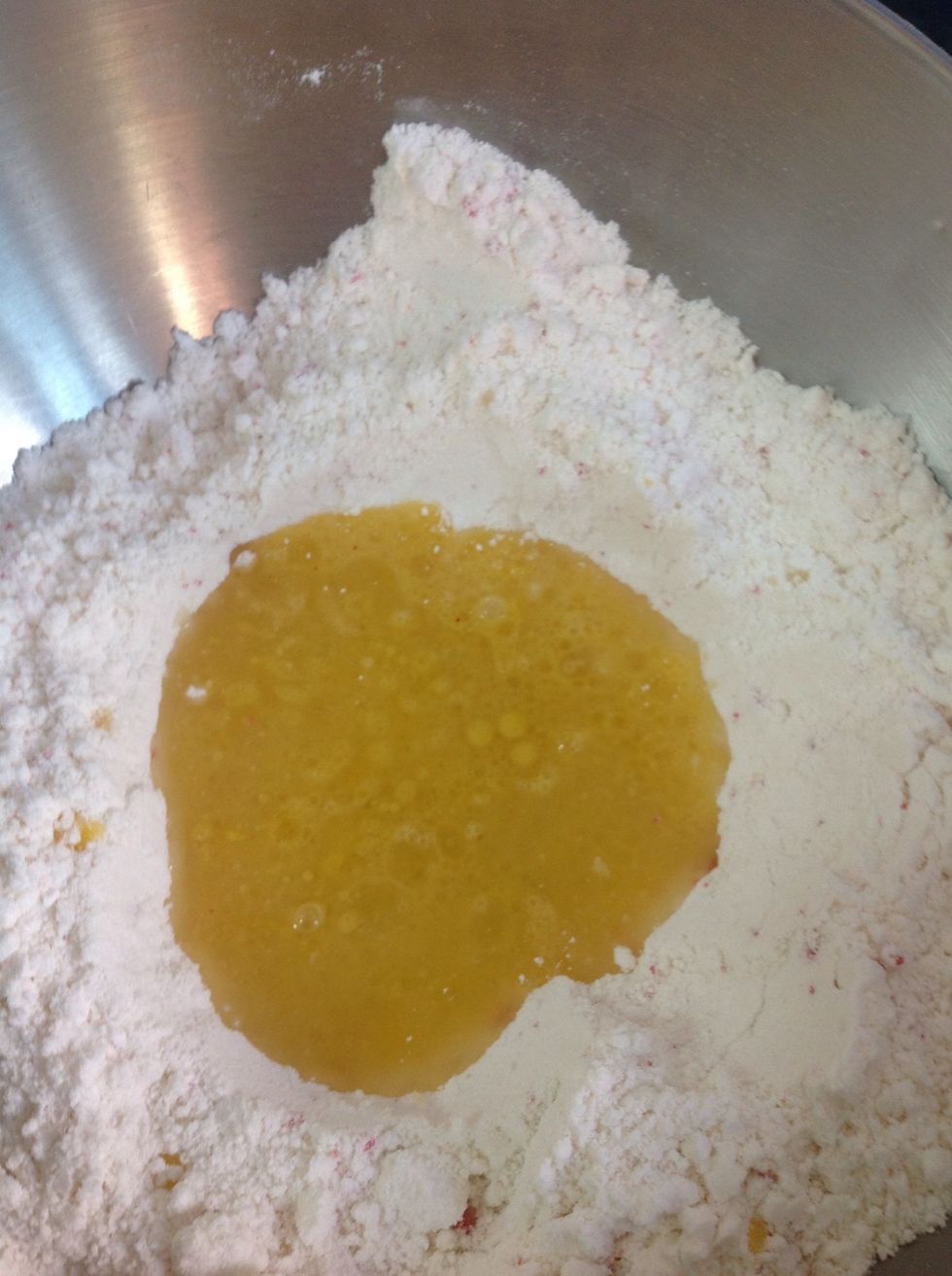 Pour the eggs, vanilla essence and oil mixture in the well.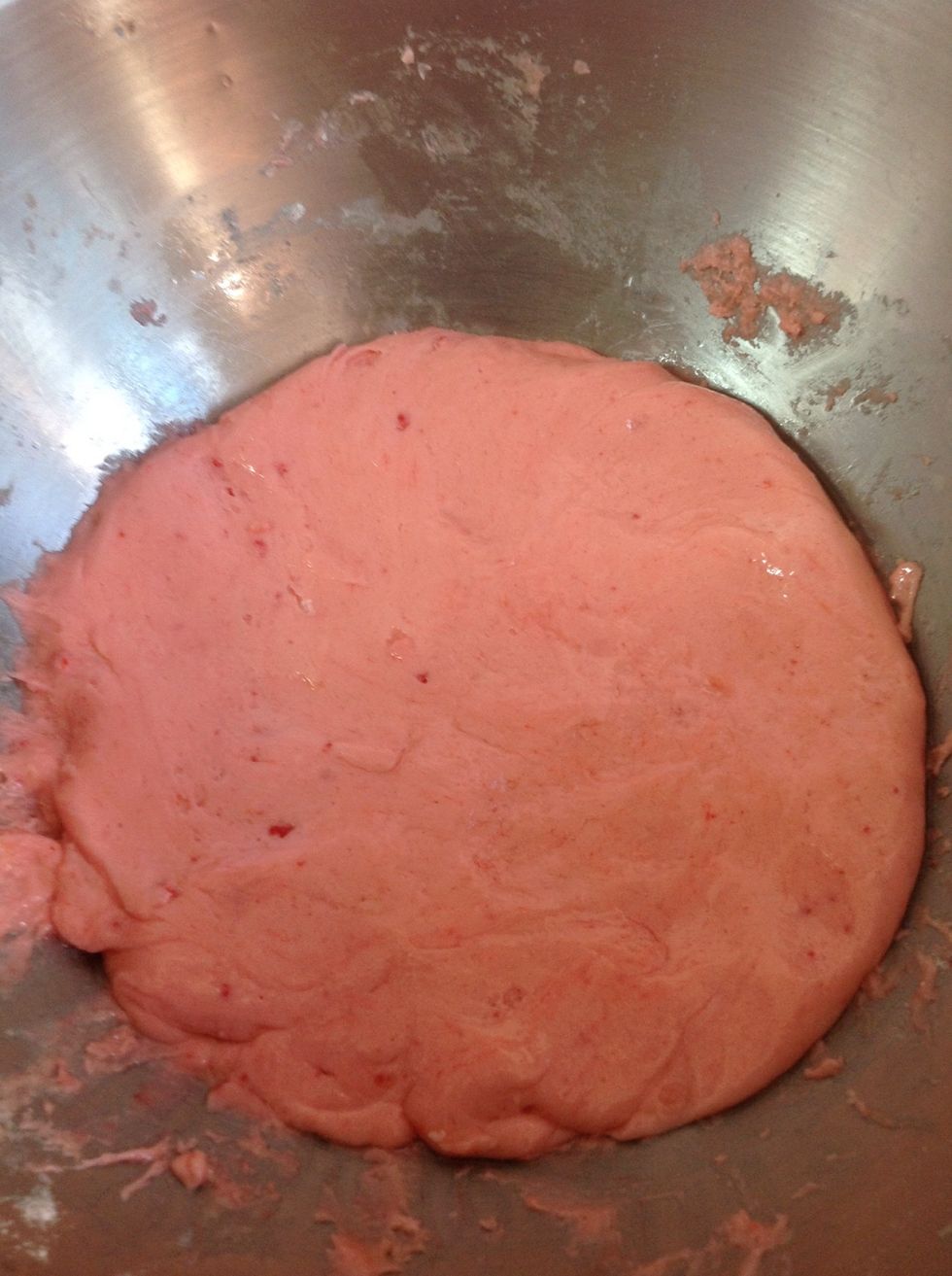 Mix it together. This may take some time as the dough is quite tough and sticky. You can use your hands.
Roll the cookies into one tablespoon full balls and place them on a baking tray that has been greased.
Bake in a preheated oven (350) degrees for 10 to 12 minutes.
This was the finished product. They didn't quite turn into the shape I would have liked them in but they still tasted good. The cookies were crispy from the outside and soft from the inside.
Betty Crocker Strawberry cake mix
1/3 cup oil
One teaspoon Vanilla Essence
One teaspoon Baking Powder
2 eggs