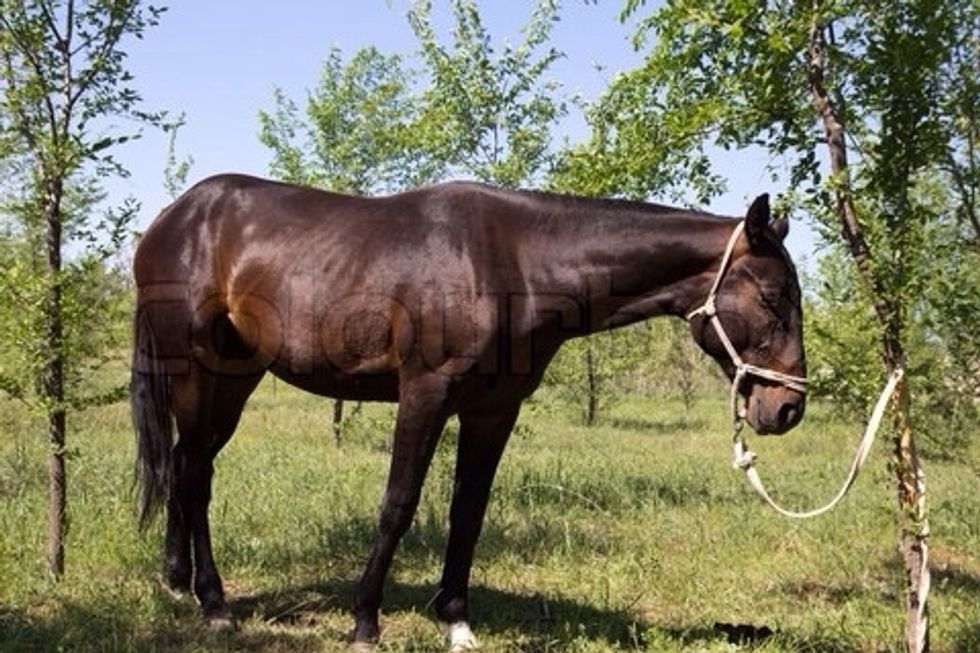 First you will need to tie up your horse with a Halter and Lead Rope.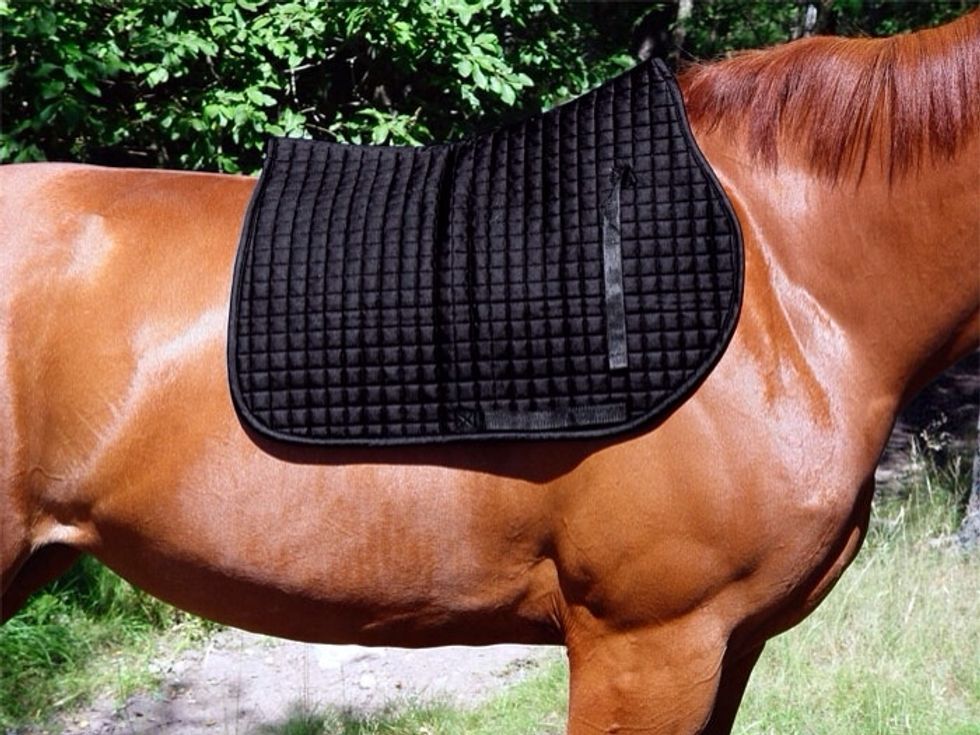 Then you will need to put your Saddle Cloth on your Horse. The top of the Saddle Cloth must be just over the Horse's Withers.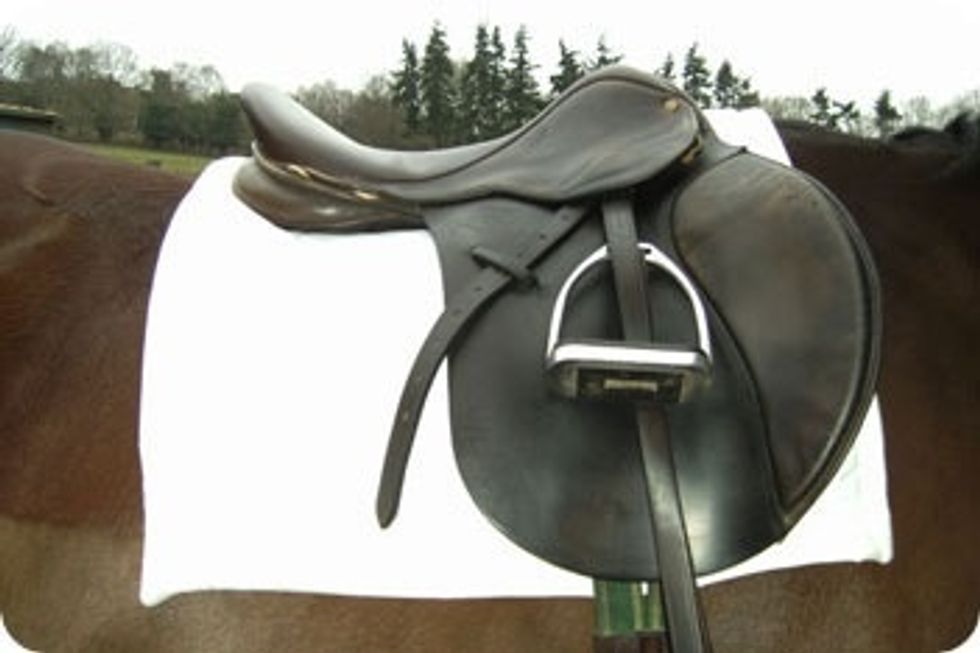 Then put the Saddle on the Horse's back. The shape must fit your Horse Perfectly, or it wont be very comfy for the Horse or you. You must then do up the Girth or you will slide of when you are riding.
1.0 Restrained Horse, (with a Halter and Lead Rope)
1.0 Saddle Cloth
1.0 Saddle