Make A 2022 Vision Board In 5 Simple Steps
Manifest good things in life and love with an everyday reminder.
36
Vision boards are one of the most effective tools that you can use to build your business, your life, and your hobbies and I'm so excited to get my 2022 vision board going! Thoughtfully done, this process brings shape to dreams and emotions that you're aiming for in the weeks and months ahead. Simply going through the process can bring clarity to your thinking, focus to your plans and can leave you with a curated visual + tangible reminder of the life that you want to build. Here's how to get started to create your own vision board for 2022.

---
SUPPLIES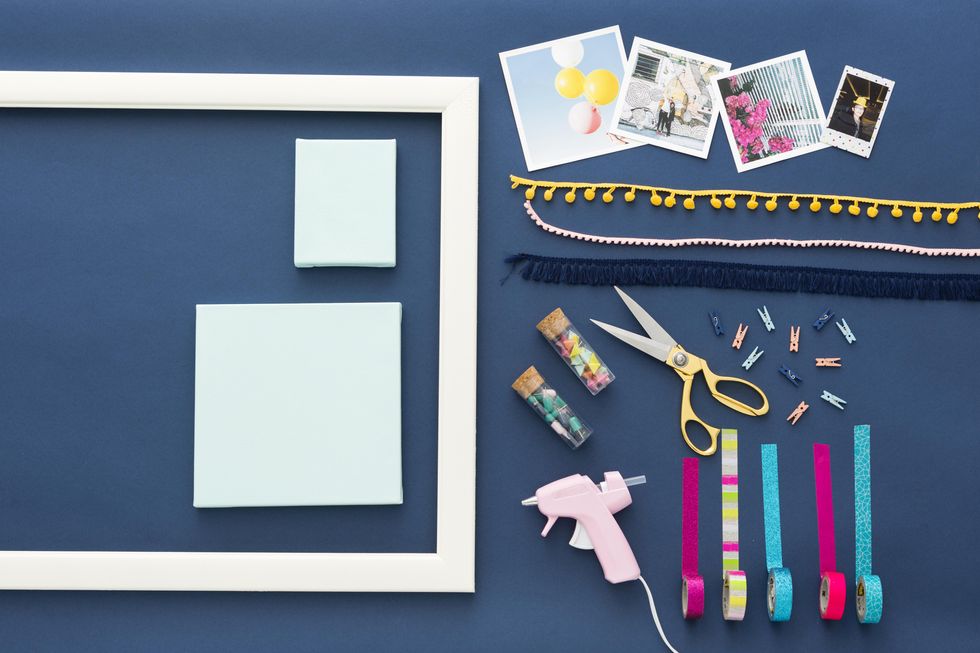 Surface

I love white or black foam core board for creating vision boards. There are LOADS of sizes and options for this, so have fun picking the right one for you.
Adhesive
Glue sticks, Washi tape or pushpins work equally well. I prefer something non-permanent so I can revise my board as the year moves along.
Cutting tools
X-acto knife, ruler, scissors or a paper cutter are all great tools to have on hand.
Images
Magazines, old books, photographs all work well.
Set the vibe
A good playlist to inspire creative vibes, a big work area (floors work great for this!) and light some candles to keep it dreamy and inspiring.
Nosh and nourish
A cheese board, some wine, and good chocolate. All things are better with chocolate, right?
GET TO MAKING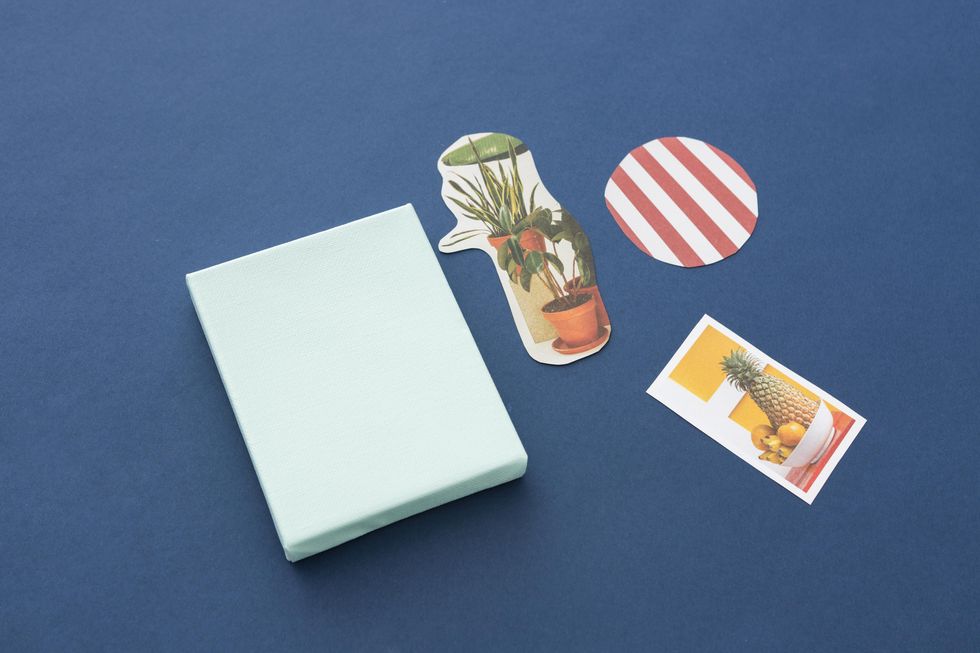 Set an intention. Or many.
I like to make one vision board for my entire world — work, family, love, hobbies, wellness, travel. Others prefer to have a separate vision board for each area of their life, or to only focus on one for the entire year. Let your intuition guide you here and decide the best approach for you. Really think about what you want to accomplish in the coming year. What emotions do you want to feel more of? Less of? How do you want to live? You might find it best to journal about this prior to starting the image-gathering process to really bring clarity to mind. This intentional thinking will be important as you select images to bring your vision to life.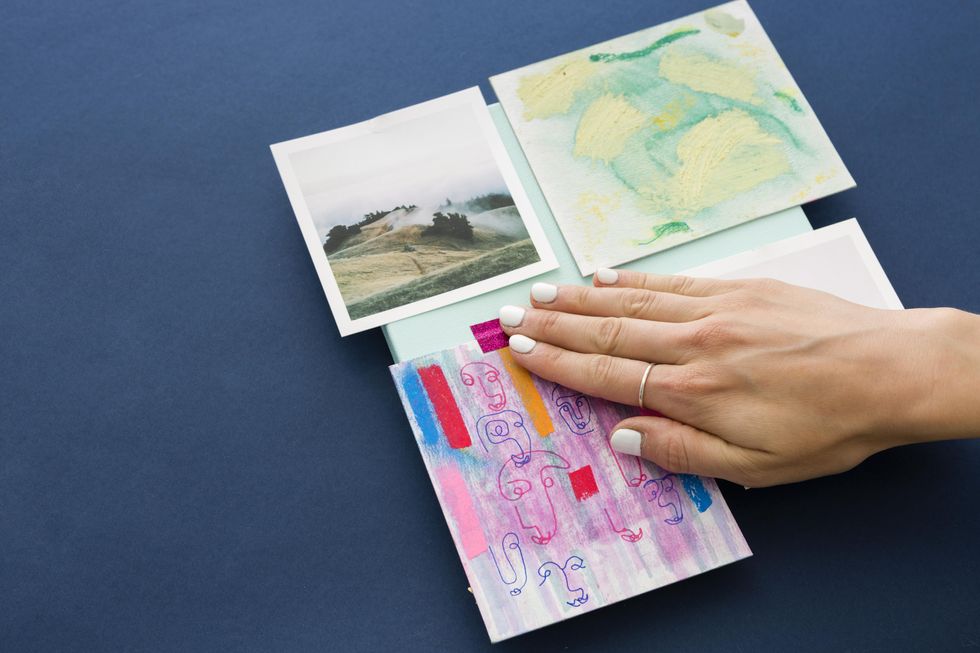 Curate images.
Find images that support your intention, and the life you want to build in the year ahead. Images should not just portray the WHAT of what you want, but also the EMOTION. The colors, people, objects that show up on your final board should bring a smile to your face. I collect LOTS of images in a Pinterest board when I'm in the intention setting phase to have an abundance to choose from as I start my planning. Great resources for images are favorite blogs, Pinterest, Instagram and Unsplash — really any image that speaks to you is vision board worthy.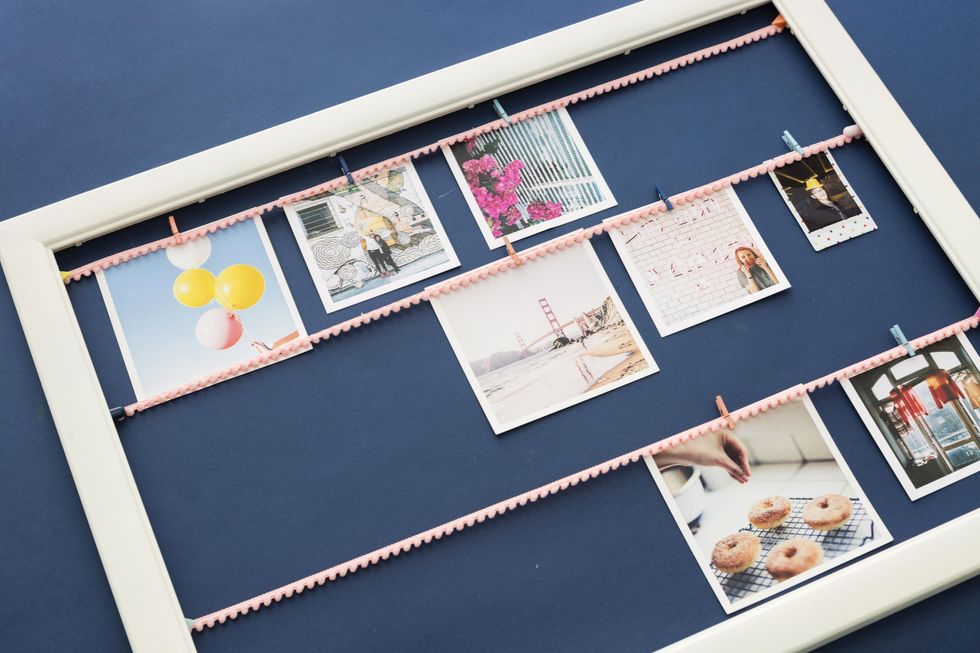 Build your board.
A reminder, this board is JUST FOR YOU so arrange the images in a way that speaks to your soul. You could organize each area by focus (work or home, for example.) Or let the colors of the images guide you in how they are arranged. There is no right or wrong way to do this — so just arrange and rearrange until you find what works for you. Stick the images to your surface once you've found a layout that you love.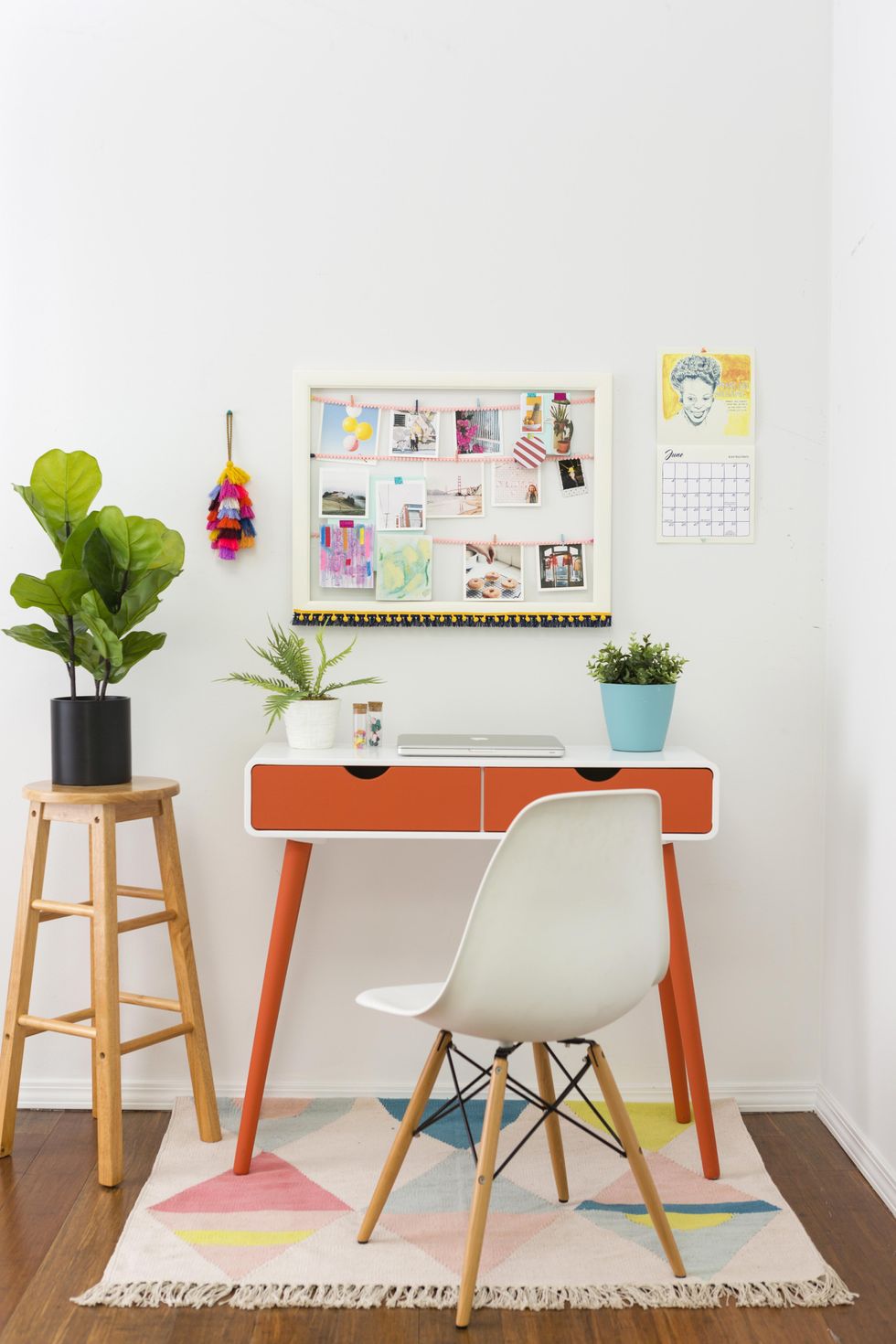 Find a home for your board.
Pick a spot in your home or workspace that you'll see your board regularly. The magic of this work comes in not just the building, but the visual reminder it gives you to give your time, energy, and resources to the things that support the life you want to build.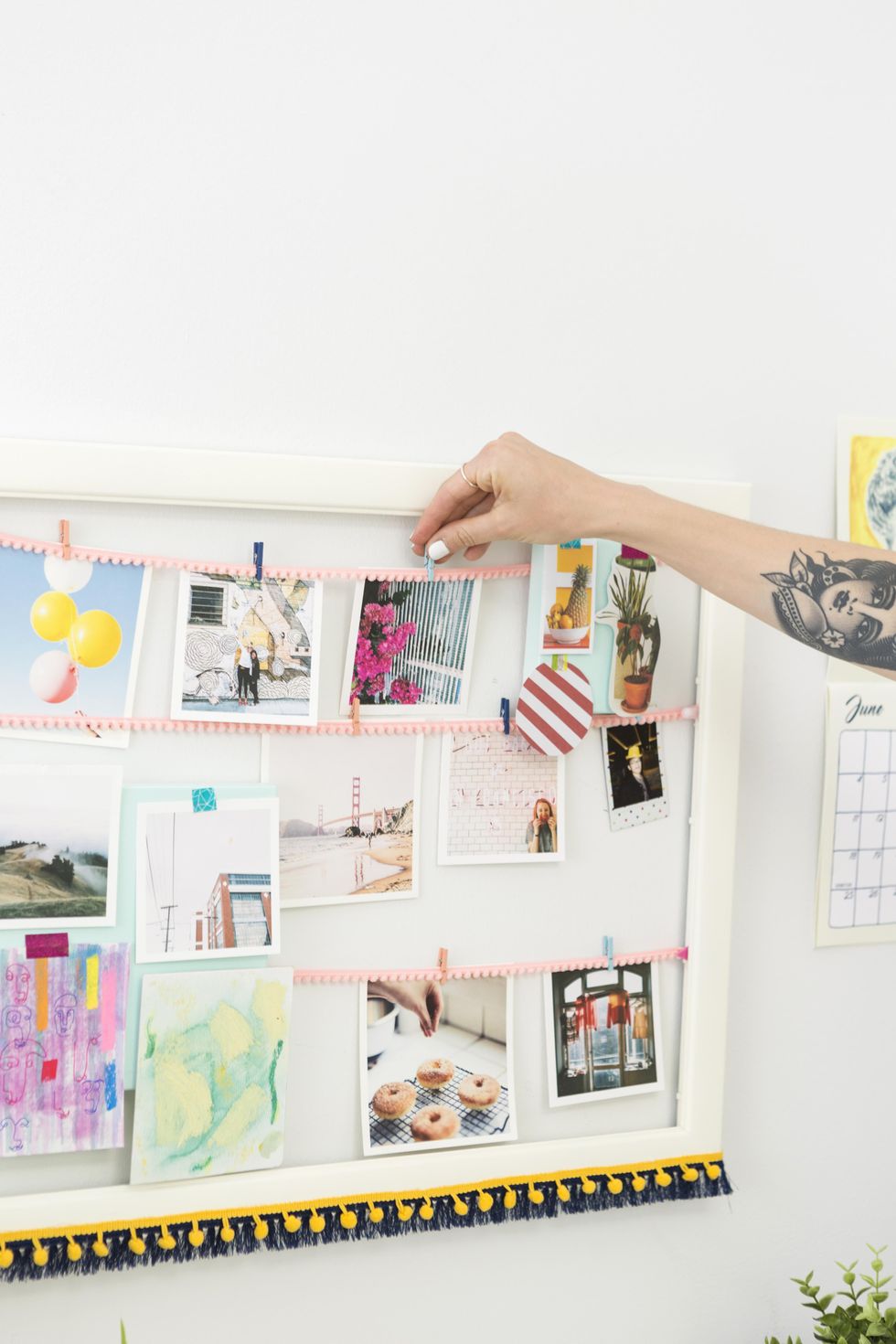 Review often.
I'm a big fan of viewing these boards as evolving pieces of work. Take time to review it often and rearrange, add, or remove as needed to keep it as aspirational and inspiring as you need to move you toward your goals.
Giving yourself space, time, and a creative outlet to dream about your future is such a gift. One that can bring more positivity, intention, and purpose to your year ahead.
Follow us on Pinterest for more 2022 vision board ideas and check out our online classes for tons of inspo!
This article has been updated from a previous post.
Jill Elliott is a creative consultant, strategist, and thinker constantly seeking inspiration and balance. As a writer, artist, and founder of The Color Kind she seeks to inspire others to live creatively every day. She can often be found making art and messes alongside her daughter and Goldendoodle puppy.
The creator of this guide has not included tools
Jill Elliott
Jill Elliott is a creative writer, artist, and founder of The Color Kind she seeks to inspire others to live creatively every day. She can often be found making art and messes alongside her 8-year-old daughter and Goldendoodle puppy.