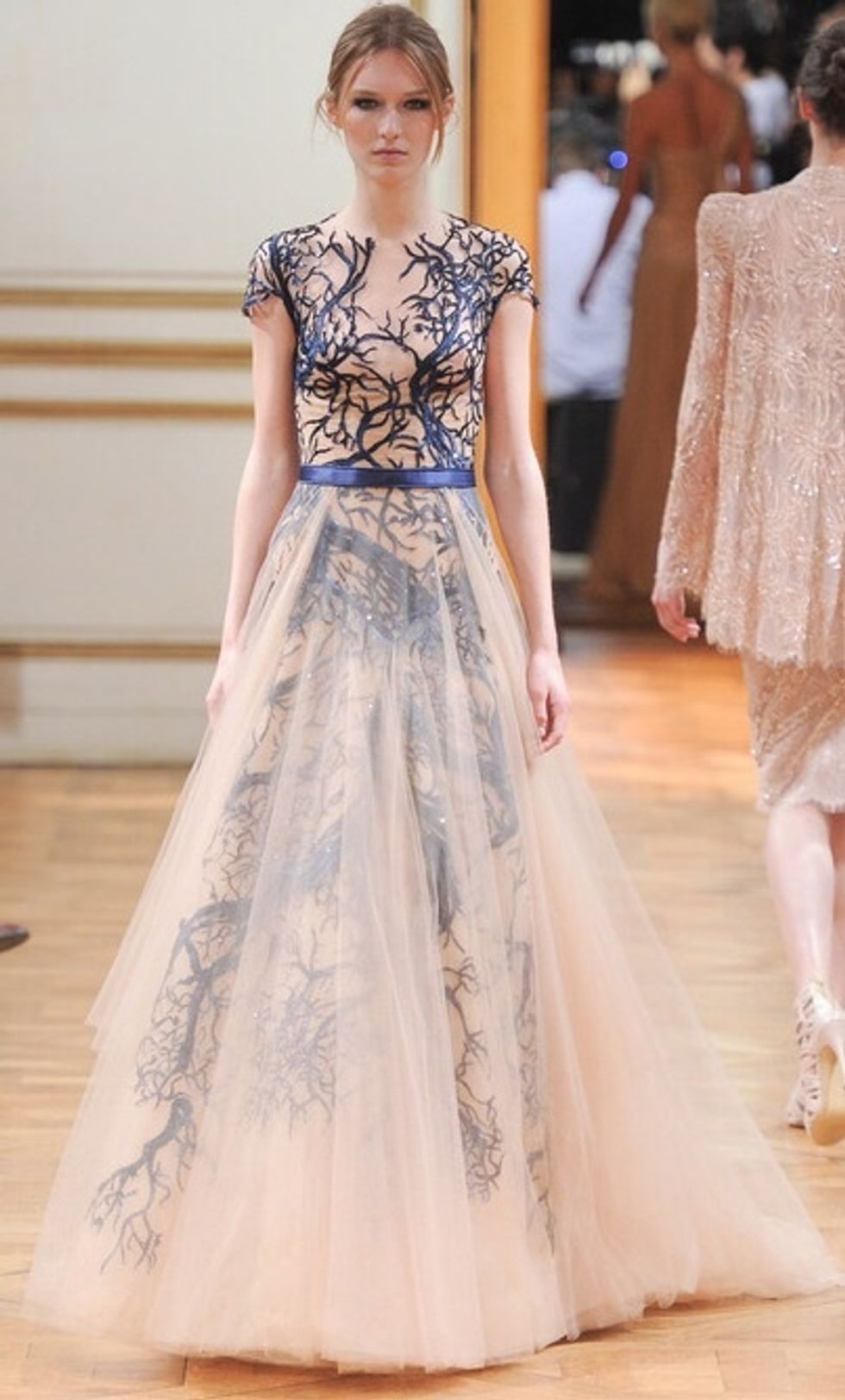 This is the inspiration for the nail art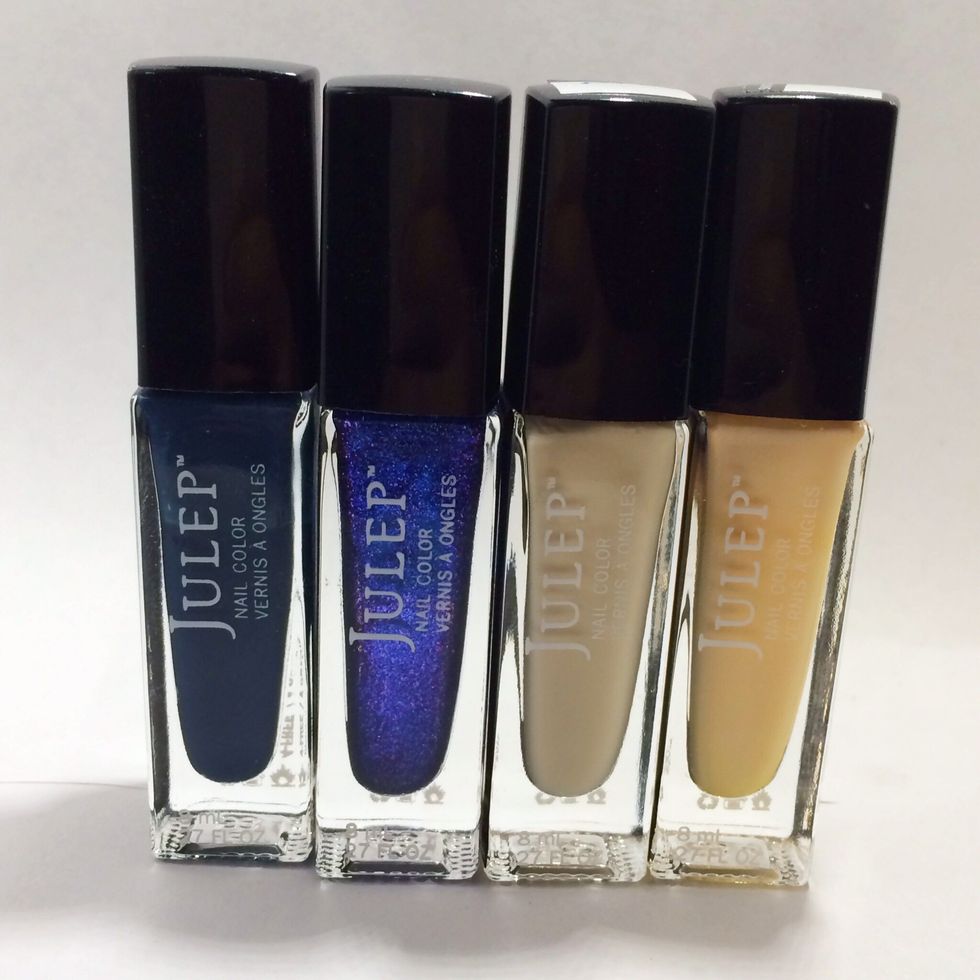 Gather your supplies
First paint your nail with a pastel light yellow polish until it is opaque and allow it to dry.
With a thin nail art brush, dip it into a dark blue polish. Starting from anywhere in the bottom, create several thick crooked lines. Then from there add more line to create varying size branches.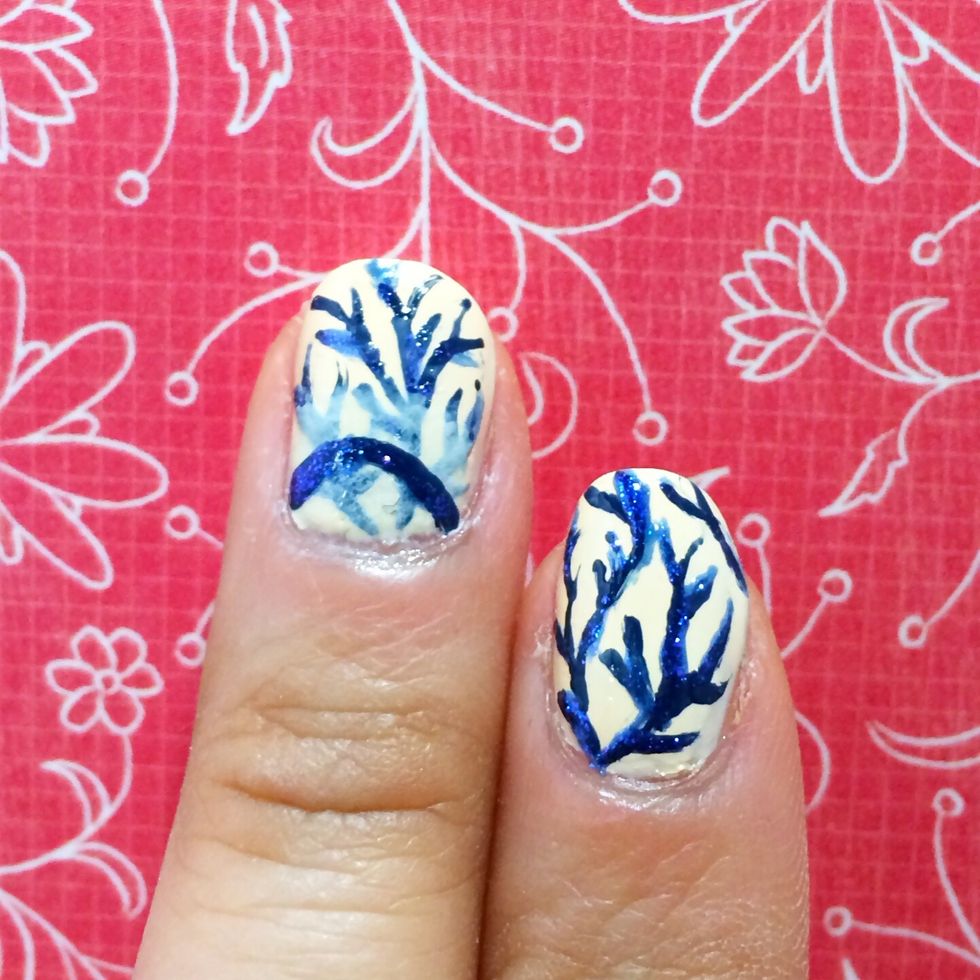 Clean off your nail art brush and dip it into a shimmery blue polish. Trace along some of the branches to create glistening highlights.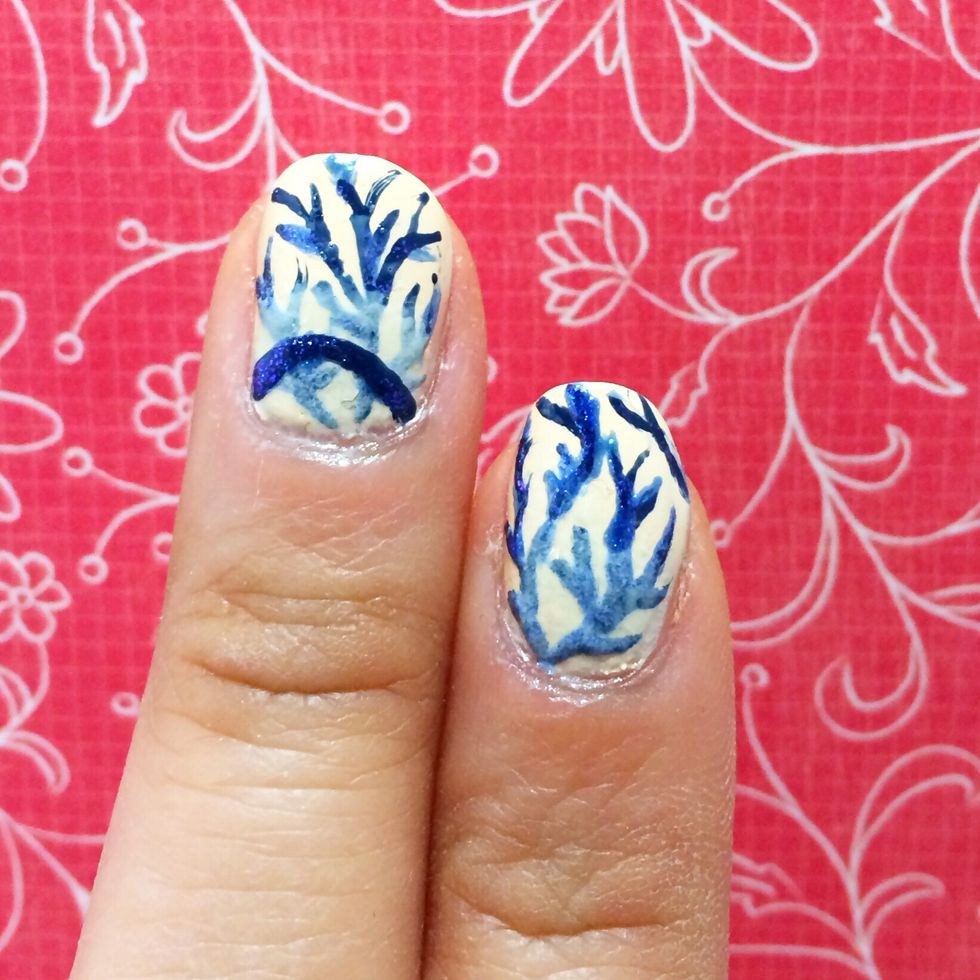 Using a sponge, dab a pale yellow on top of the bottom half of the nails to create a gradient or faded look.
Again, using the darker blue polish create an dark outline of a half moon. (optional step)
Using the shimmering blue polish, trace on top of the half moon outline. (optional step)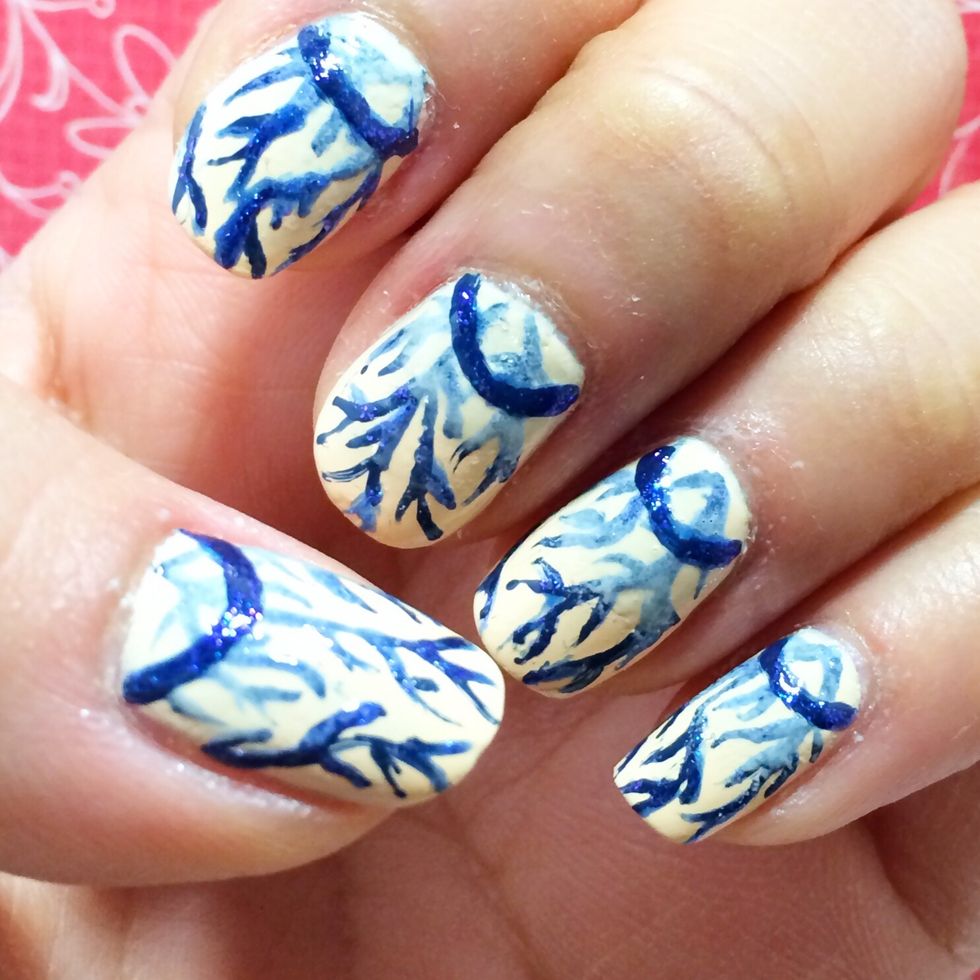 Recreate this design on your other nails.
Blue polish
Blue shimmery polish
Pale yellow polish
Blonde yellow polish
Nail art brush
Nailartcouture .Com
I am a nail art addict and recently I decided to share my nail art with the world through my blog: nailartcouture.blogspot.com \nFacebook.com/NailArtCouture