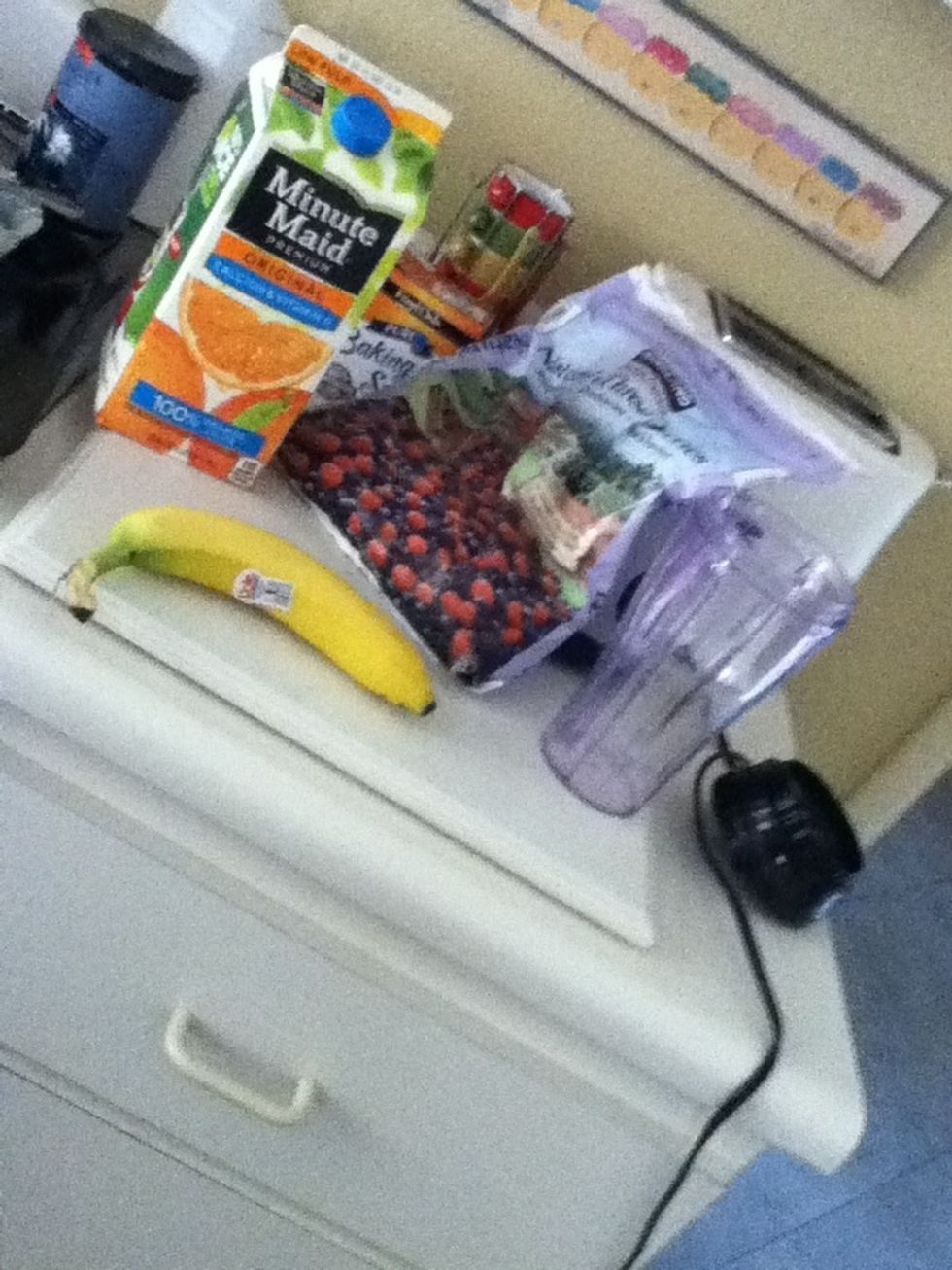 My supplies! Check the list for full detailsZ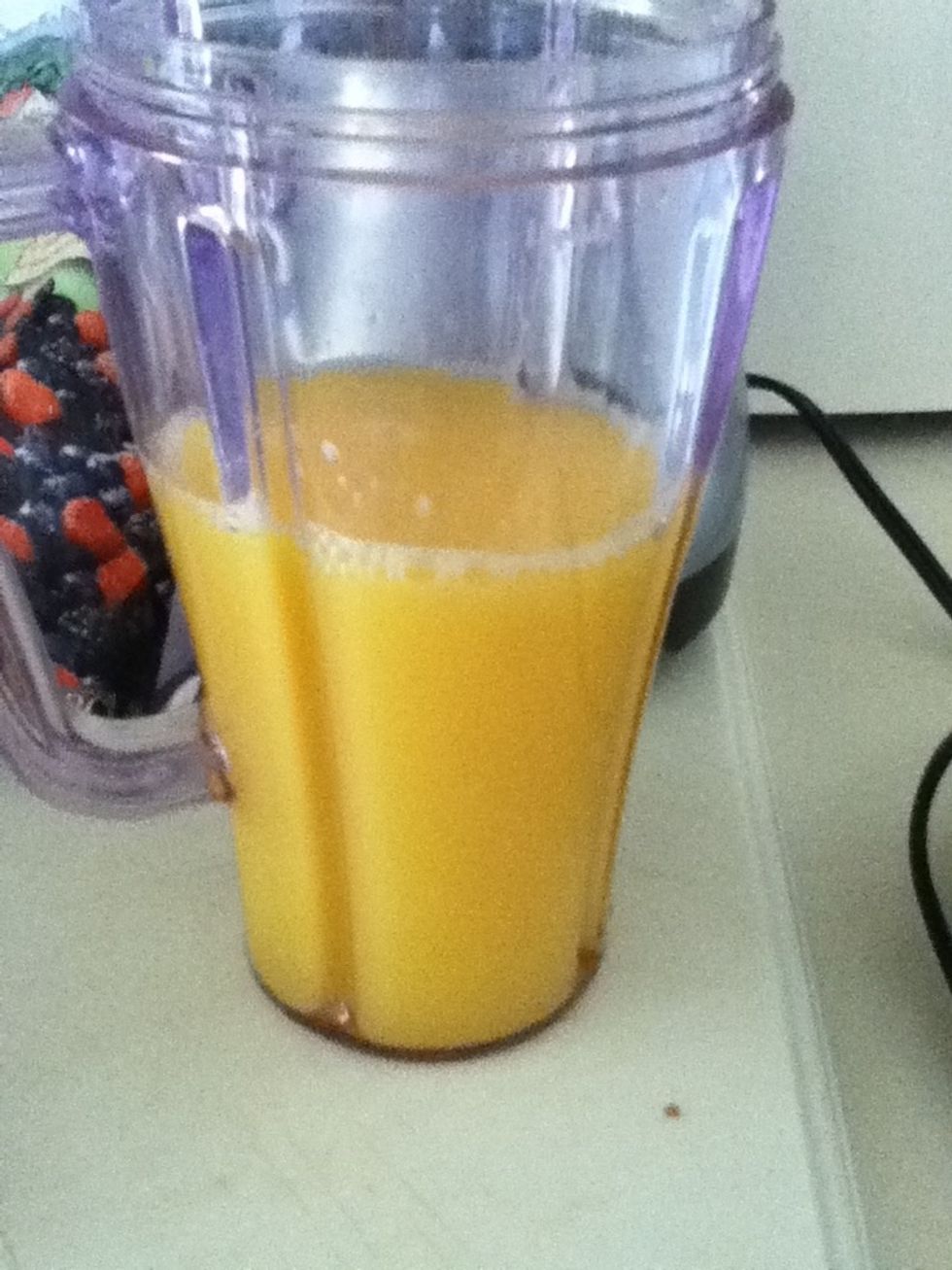 Pour your orange juice into the blender. I use low/no pulp for this because you can taste the berries and banana better.
Add your berries and banana!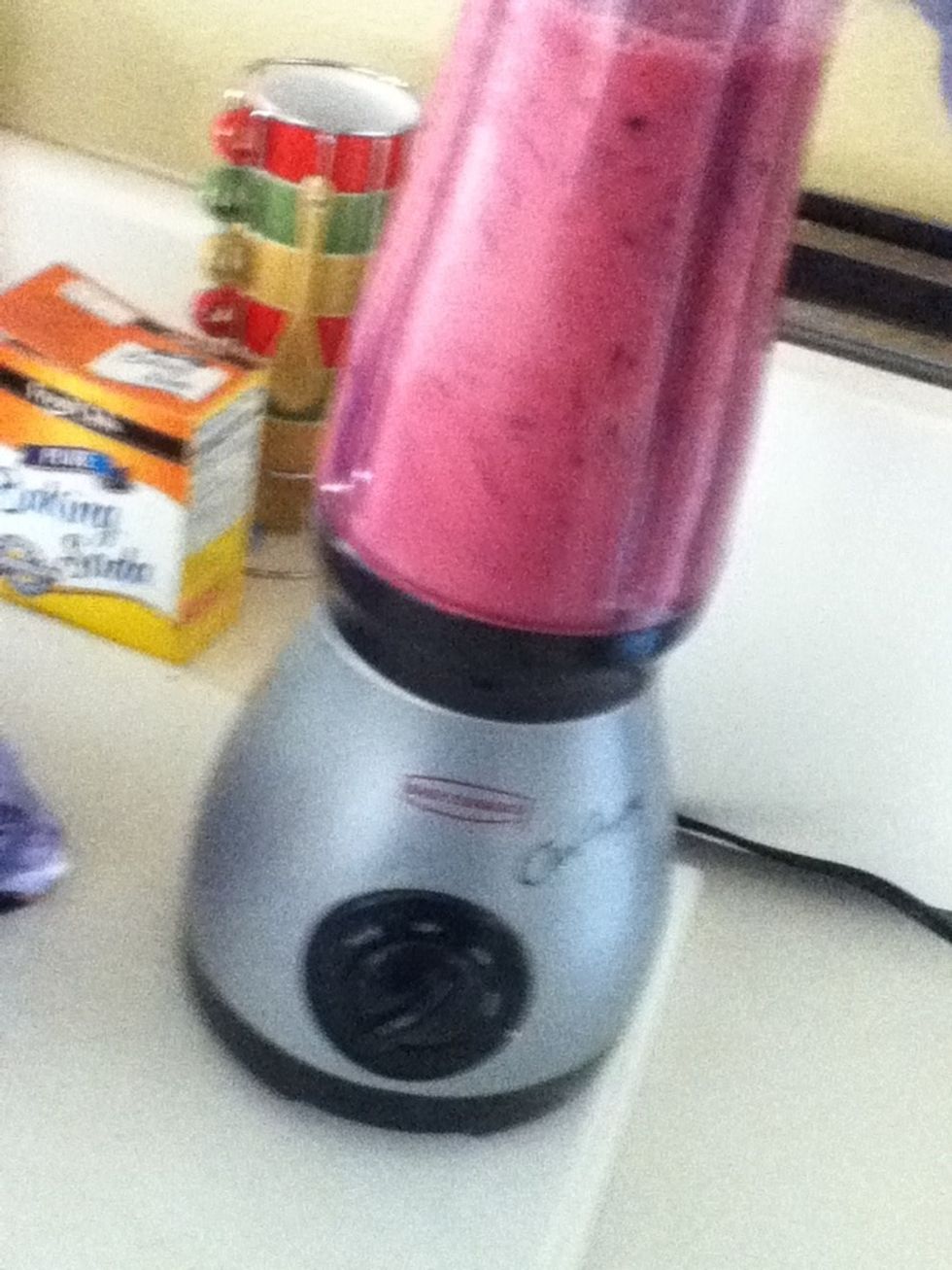 Blend! I blend for about 2 minutes, alternating my settings. I don't like a lot of clumps of fruit. This just depends on you!!
Whip out those fancy glasses, gurl! This beverage is absolutely FABULOUS, especially when shared with a friend or family memeber!
A blender
Berries
1/2 Banana
Orange juice