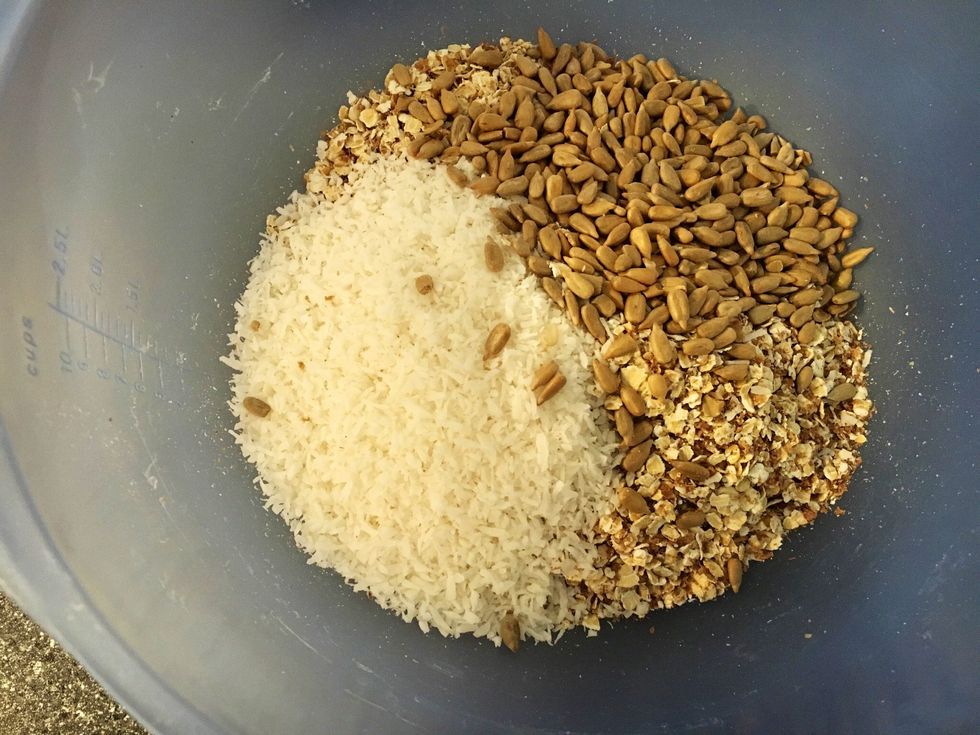 In a bowl mix shredded coconut, oatmeal and sunflower seeds.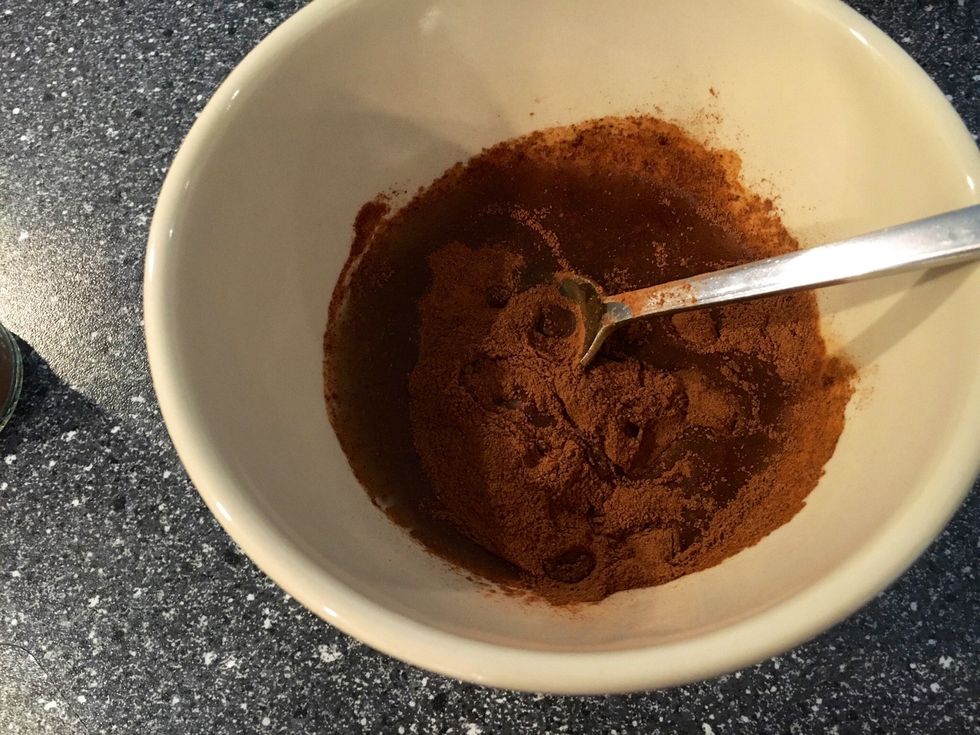 In a separate bowl mix honey with cinnamon and water.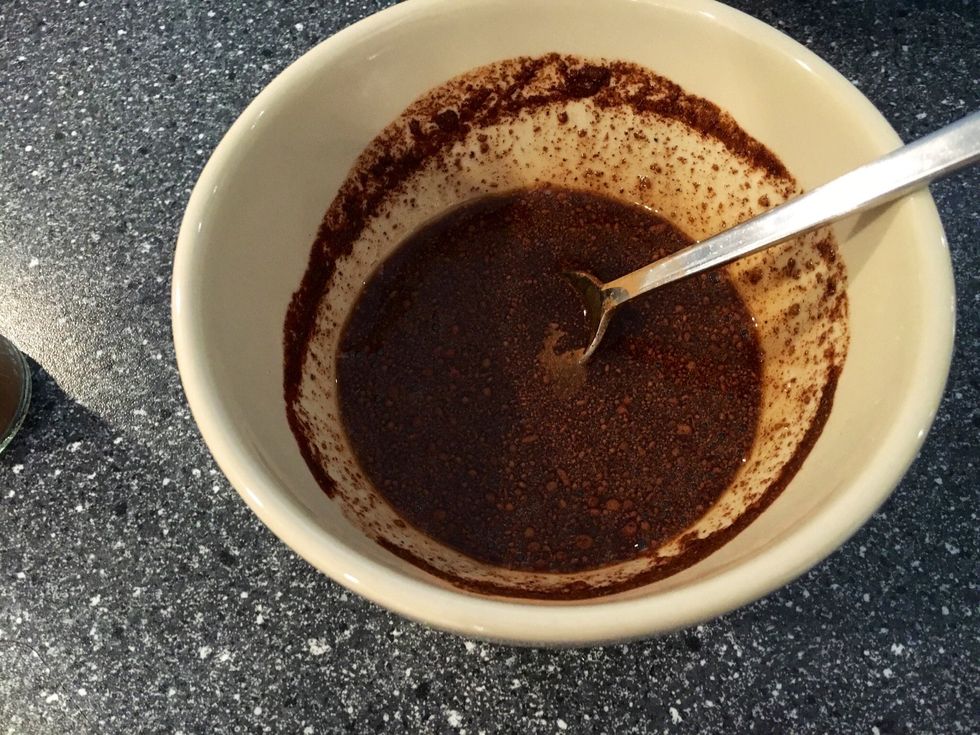 Like so.
Now pour the cinnamon mix into the bowl with the oatmeal, sunflower seeds and coconut.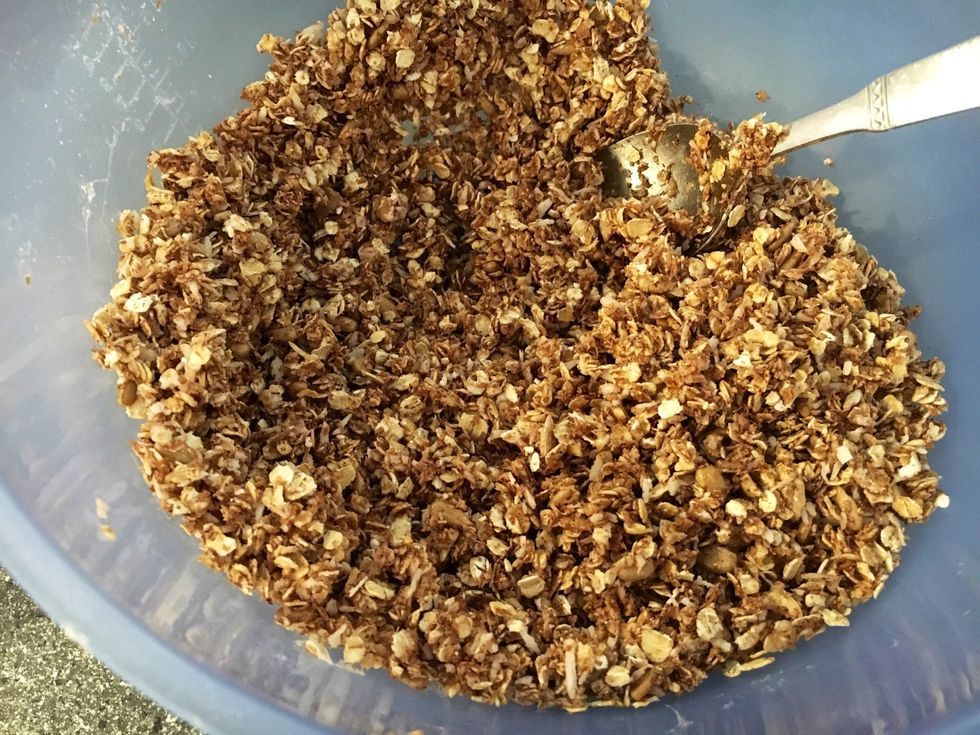 Blend thoroughly.
Spread out onto a roasting pan with parchment paper.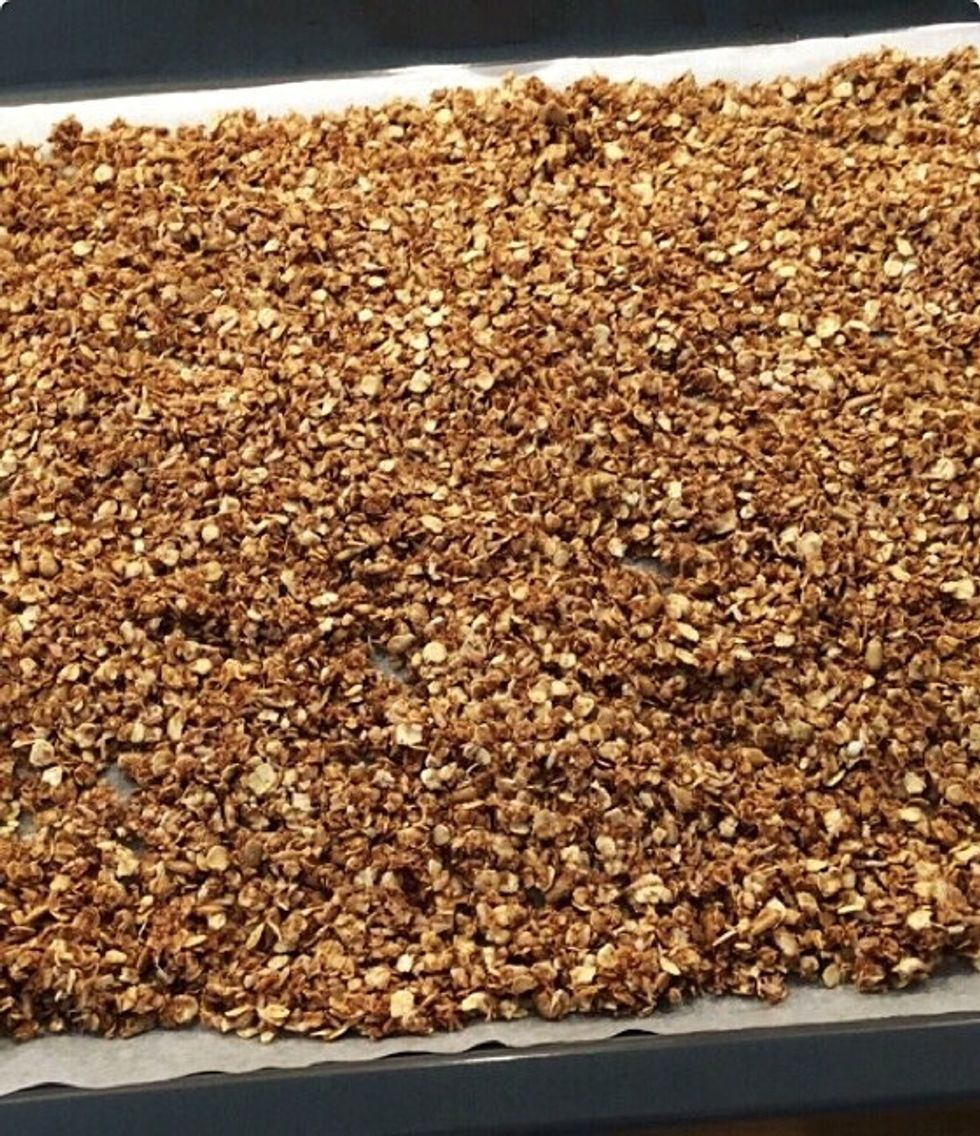 Roast in the oven at 175 C for 15-20 min. After half the time stir.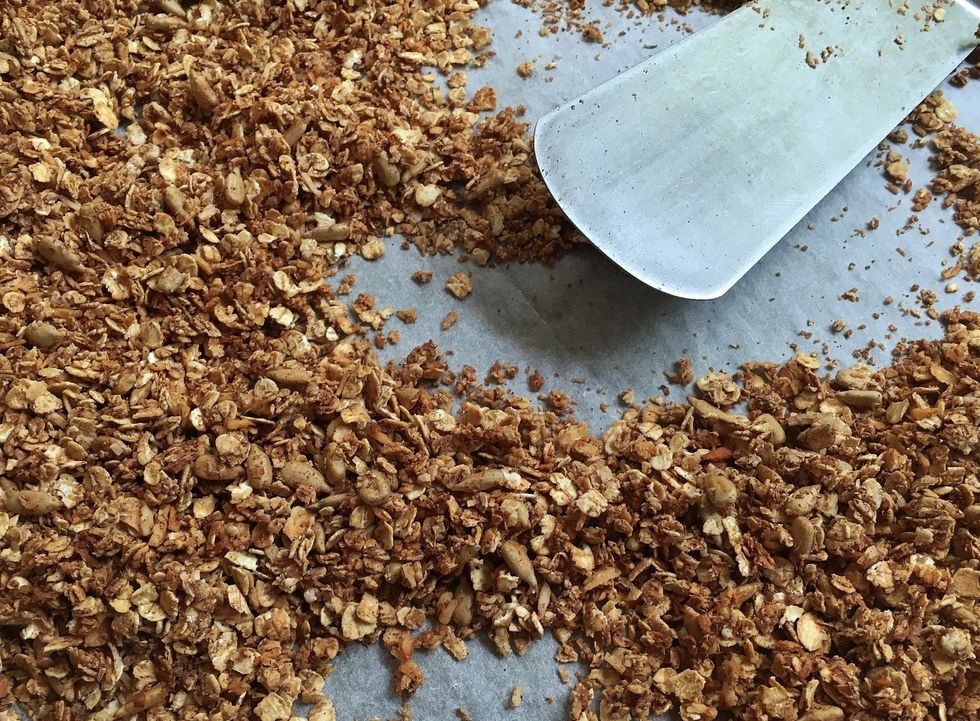 It easily burns so keep an eye on it while in the oven.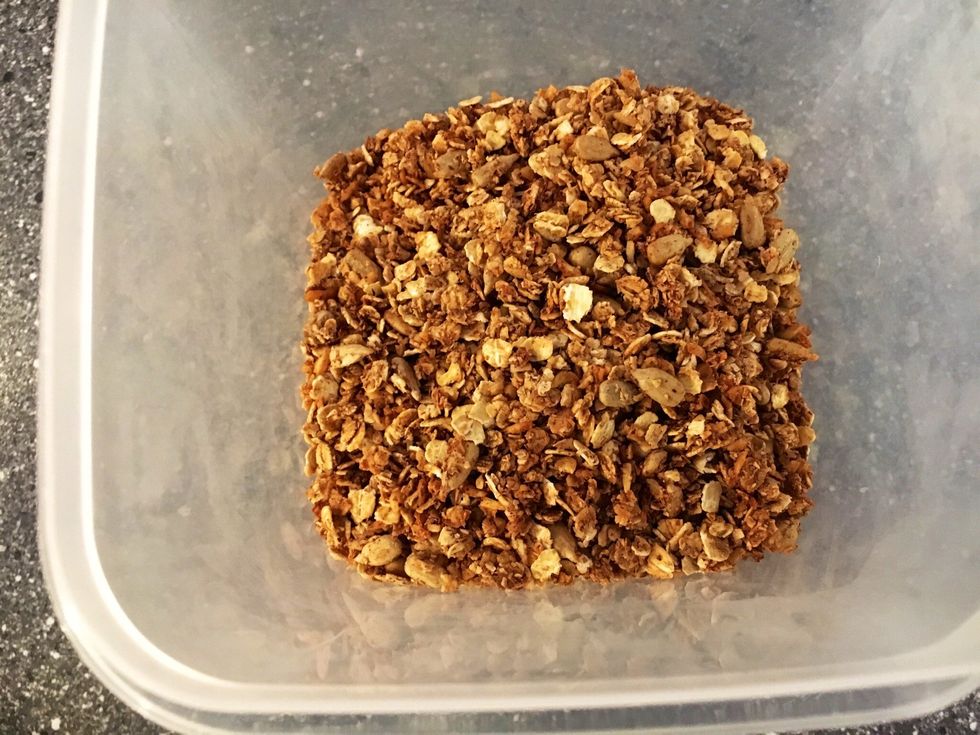 Let cool and then pour in a glass jar or plastic container.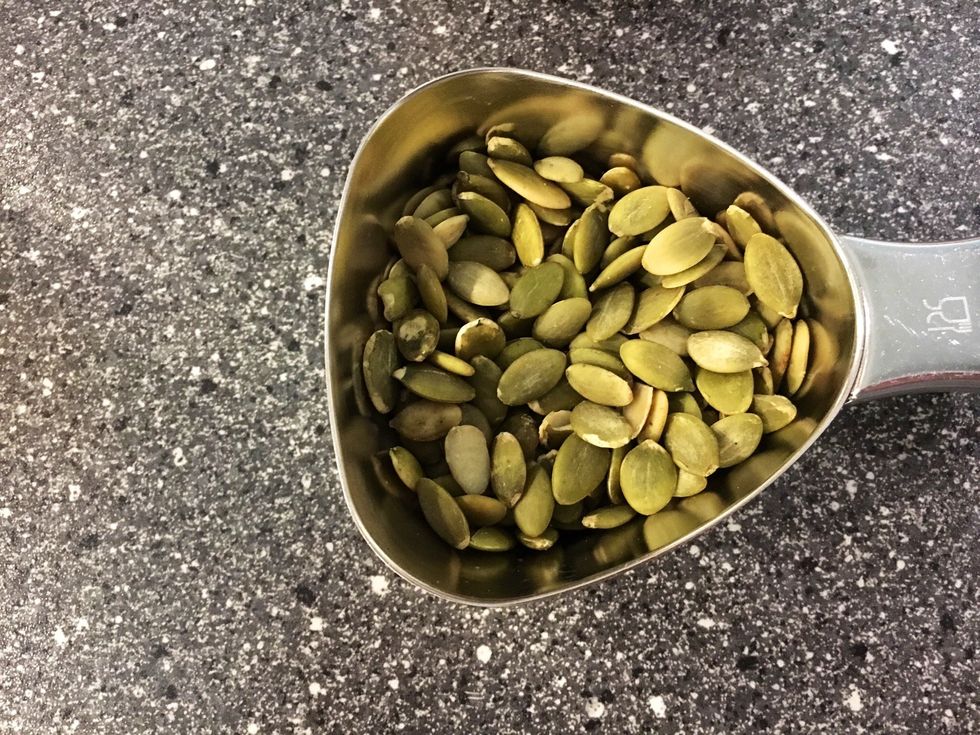 Add pumpkin seeds..
..flax seed..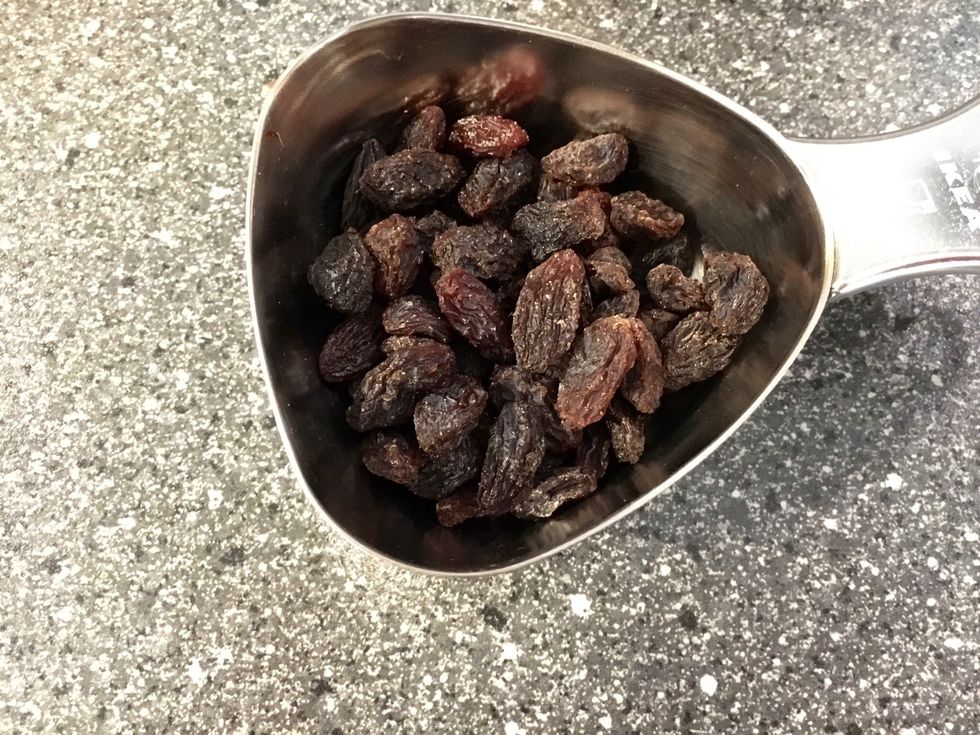 ..raisins..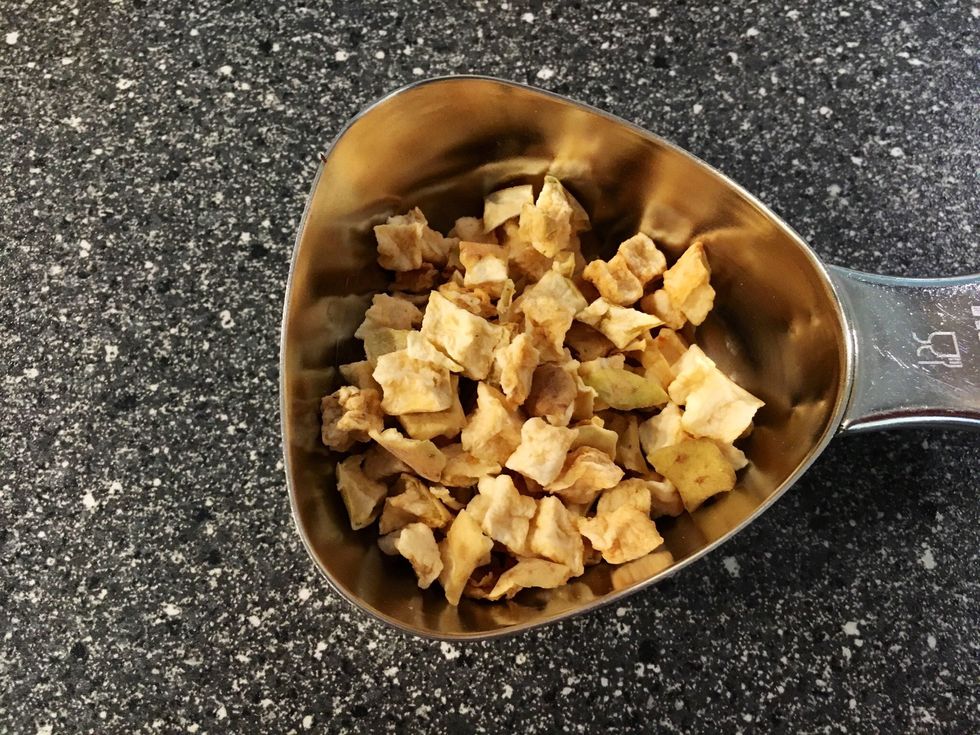 ..and dried apple pieces.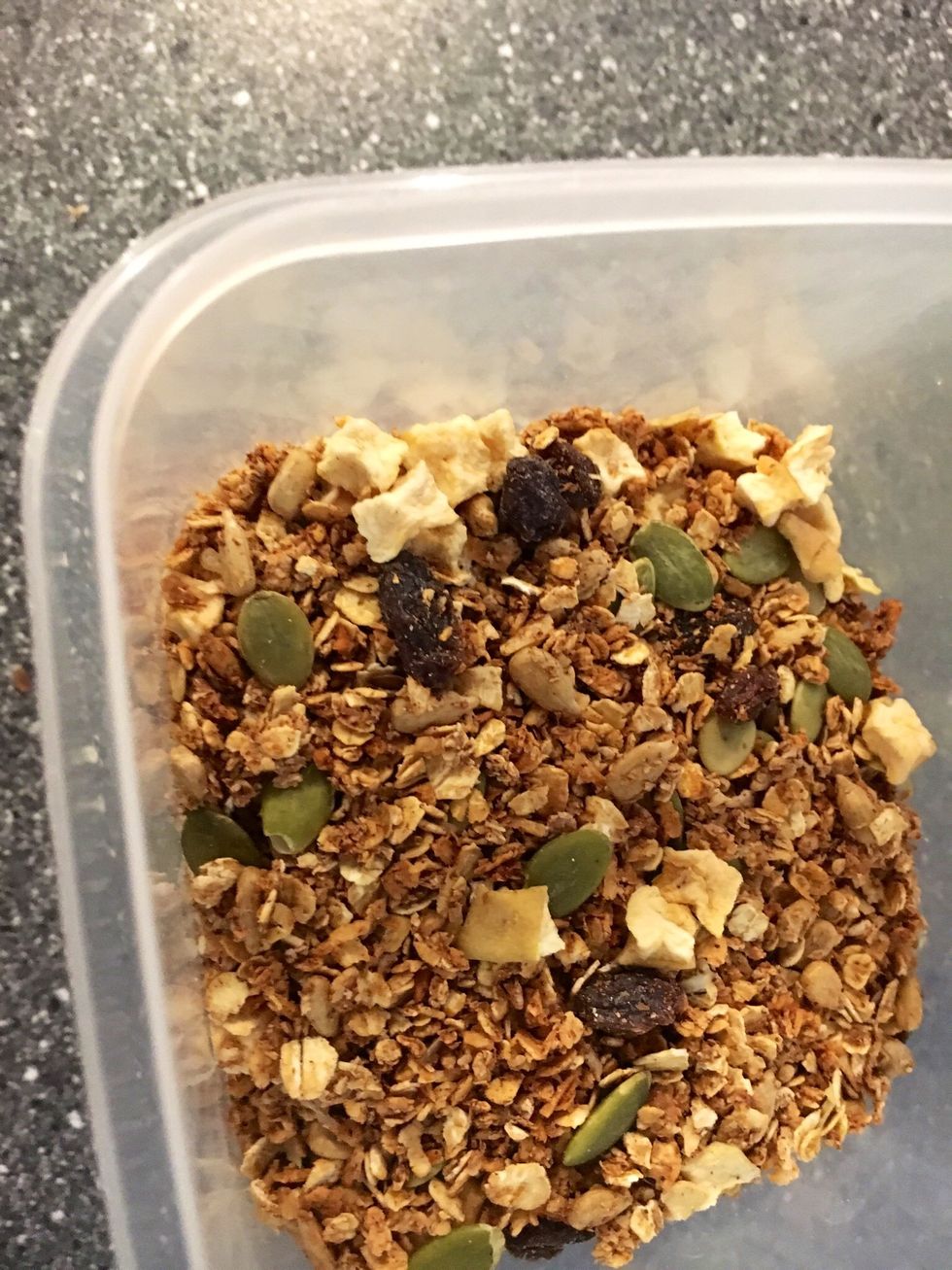 Mix properly, and you're done!
Eat with (plain) yougurt and hour favorite fruits or berries.
170.0g Oatmeal
30.0g Shredded coconut
40.0g Sunflower seeds
100.0ml Honey
1.0Tbsp Cinnamon
1.0Tbsp Water
40.0g Pumpkin seeds
30.0g Raisins
Dried apple pieces (a handful)
35.0g Flax seeds
Karin Siöö
Lives in Sweden. Gets inspiration from trips, blogs & international students I meet at work.