You'll Need Black Nail Polish.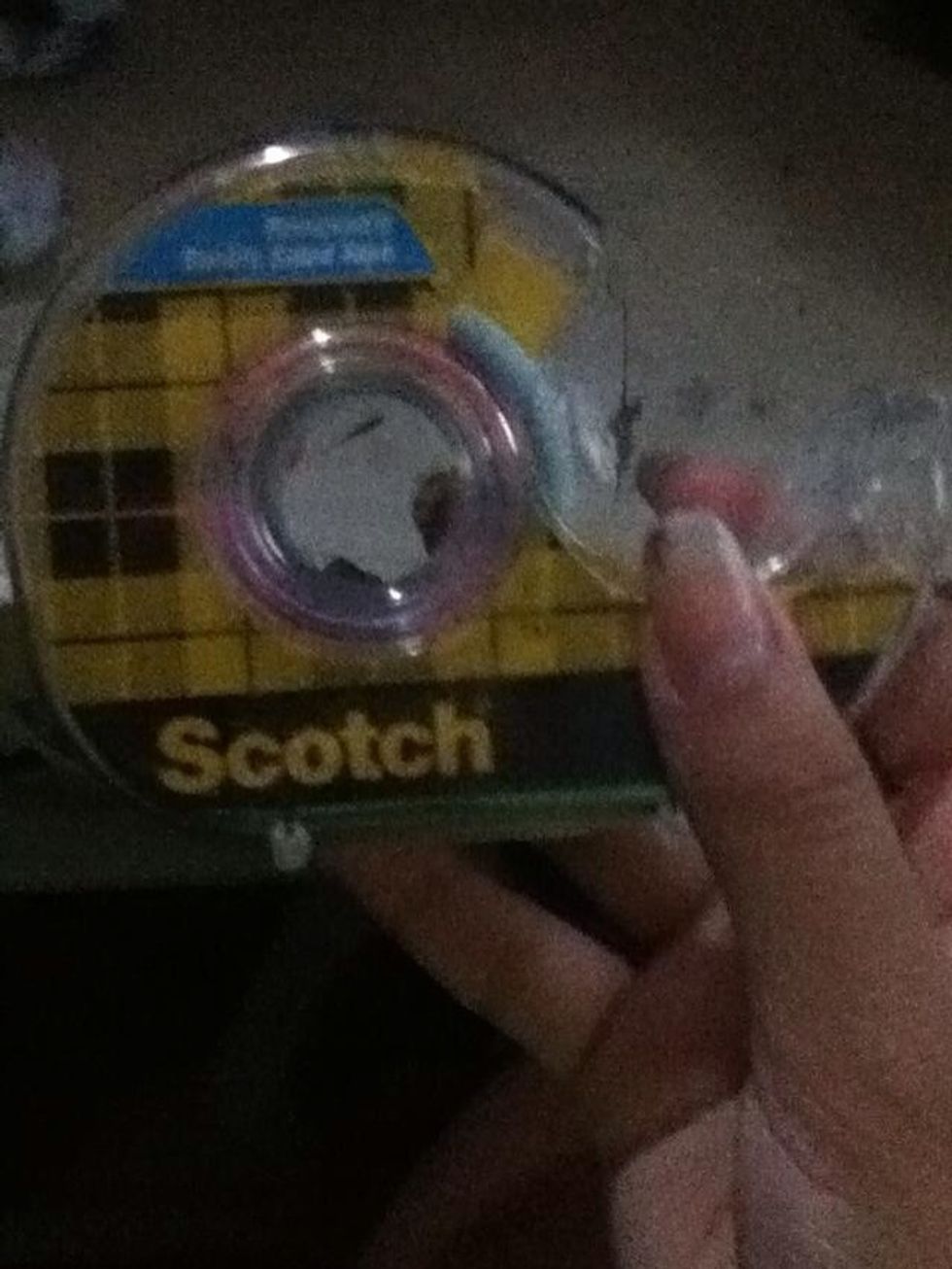 Tape.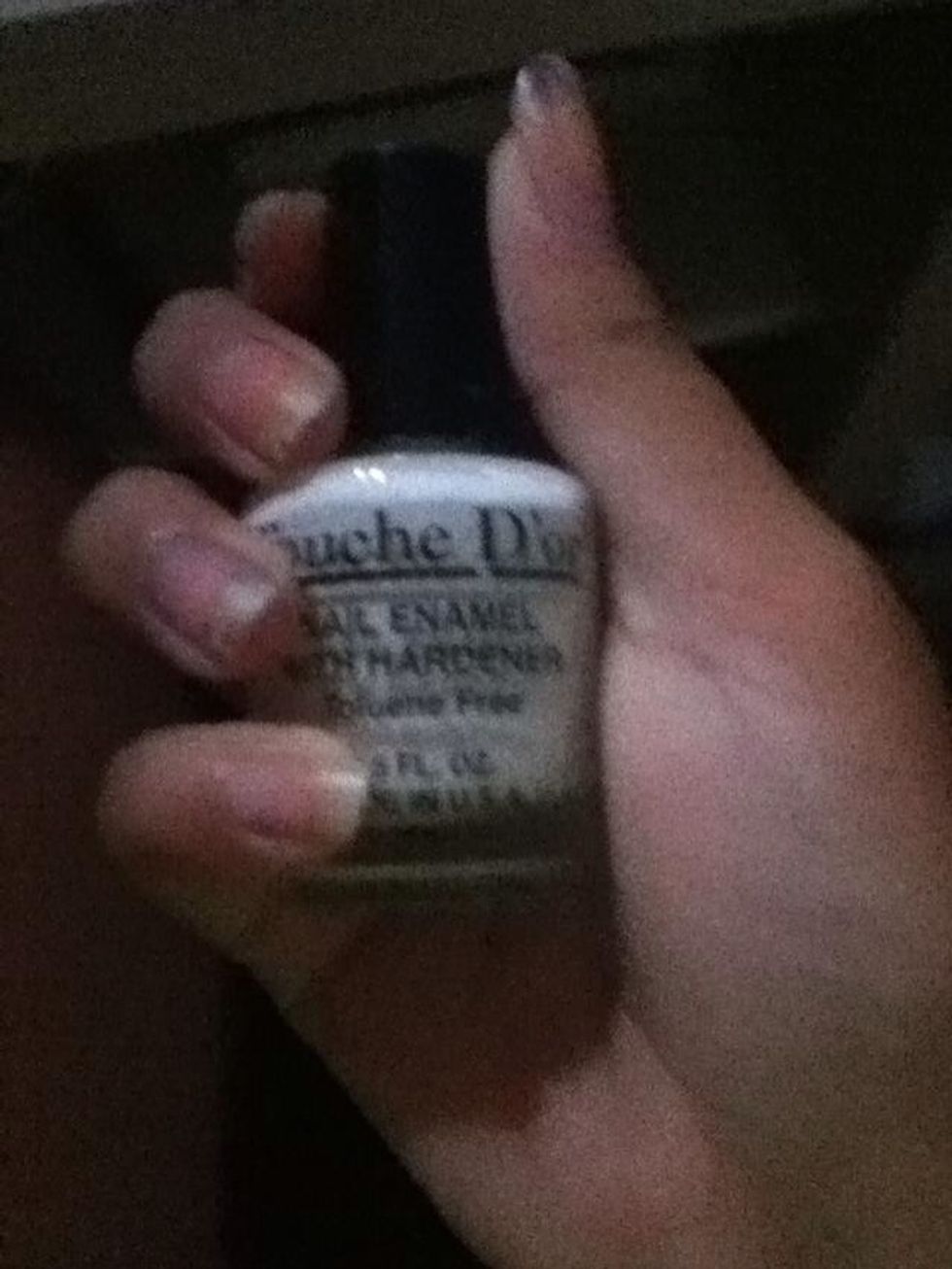 White Nail Polish.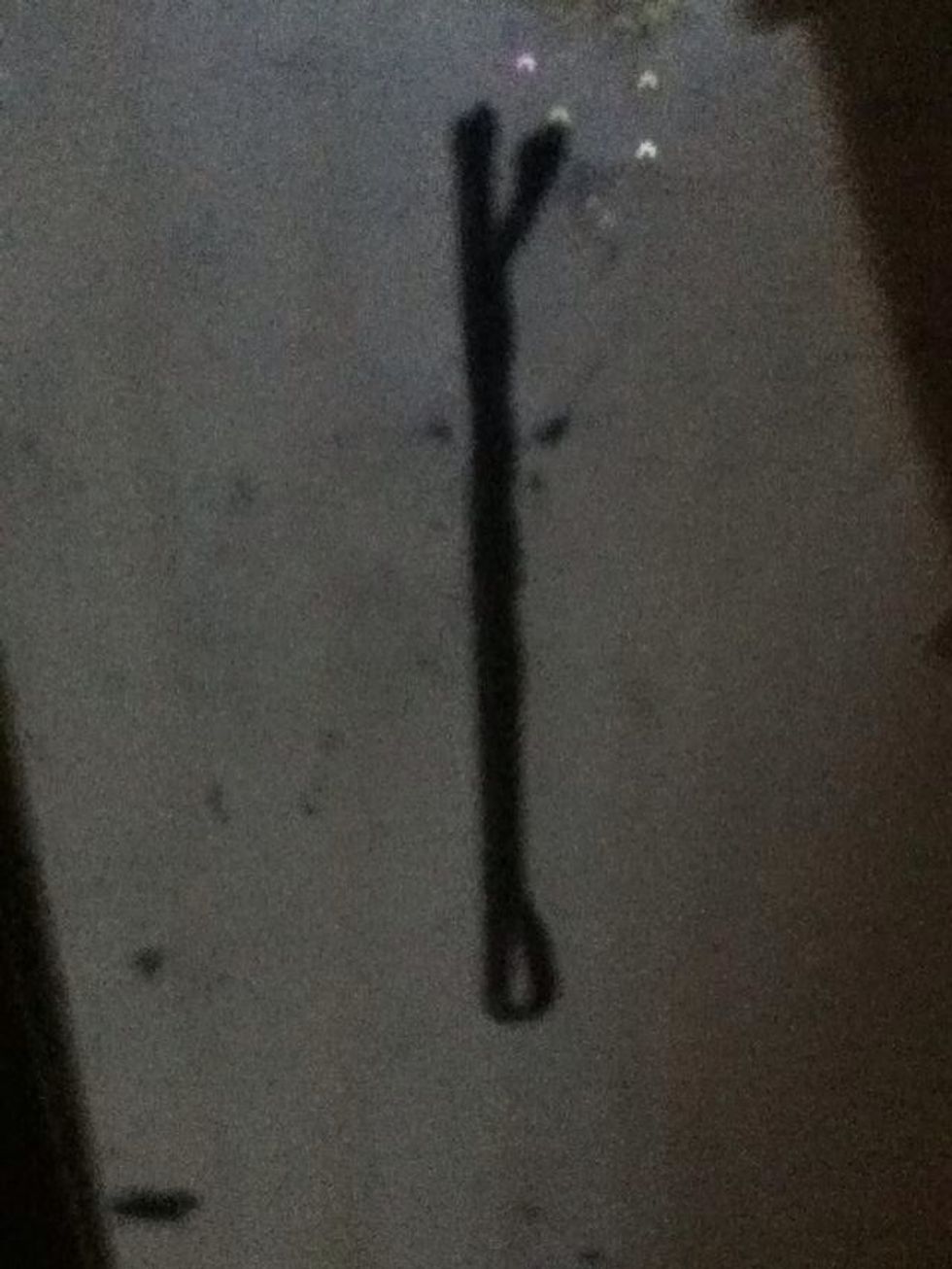 A Bobby Pin Or A Dotting Tool.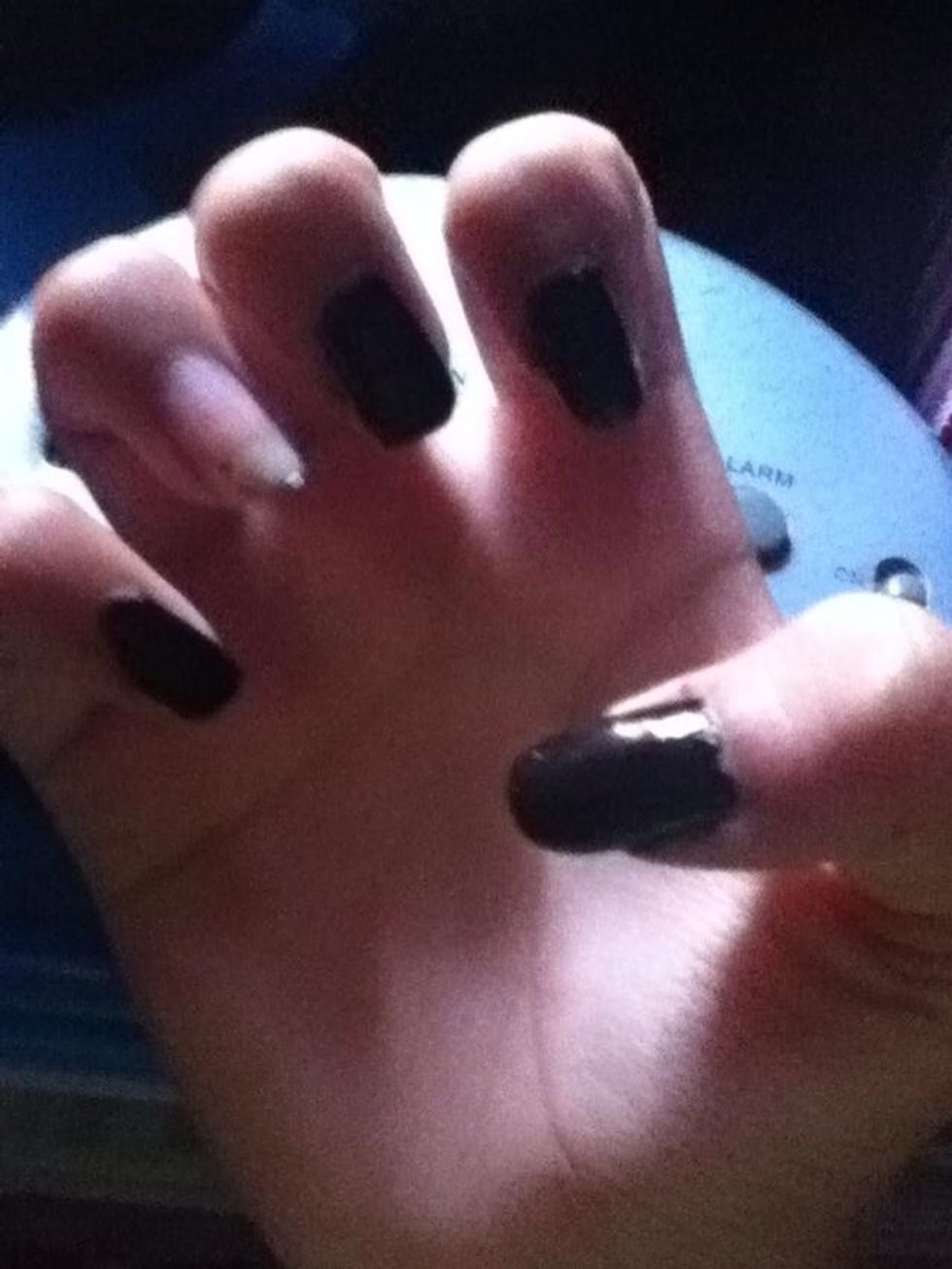 Paint All Your Nails Black But Leave One Open.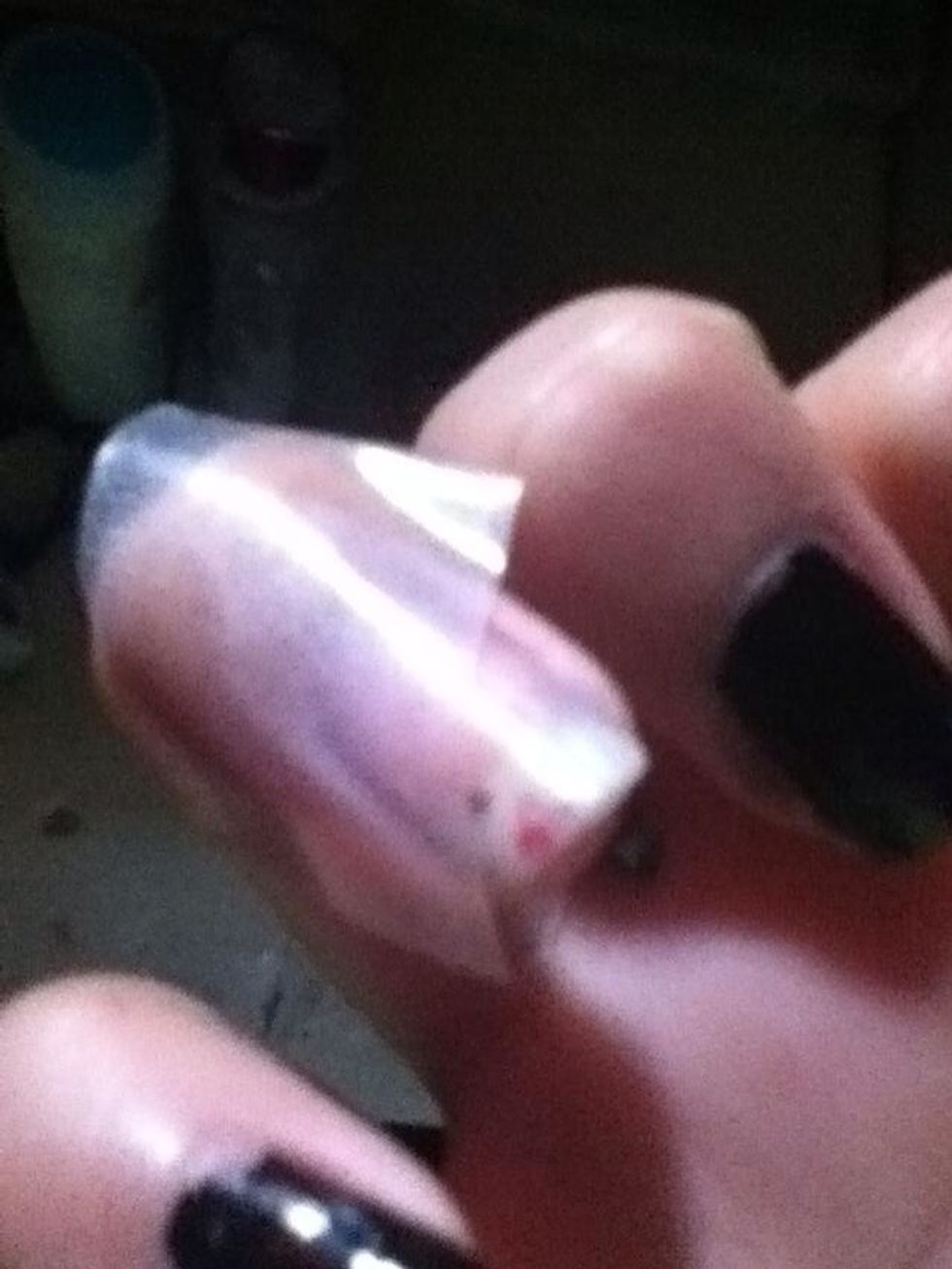 Put A Piece Of Tape On HALF Your Nail.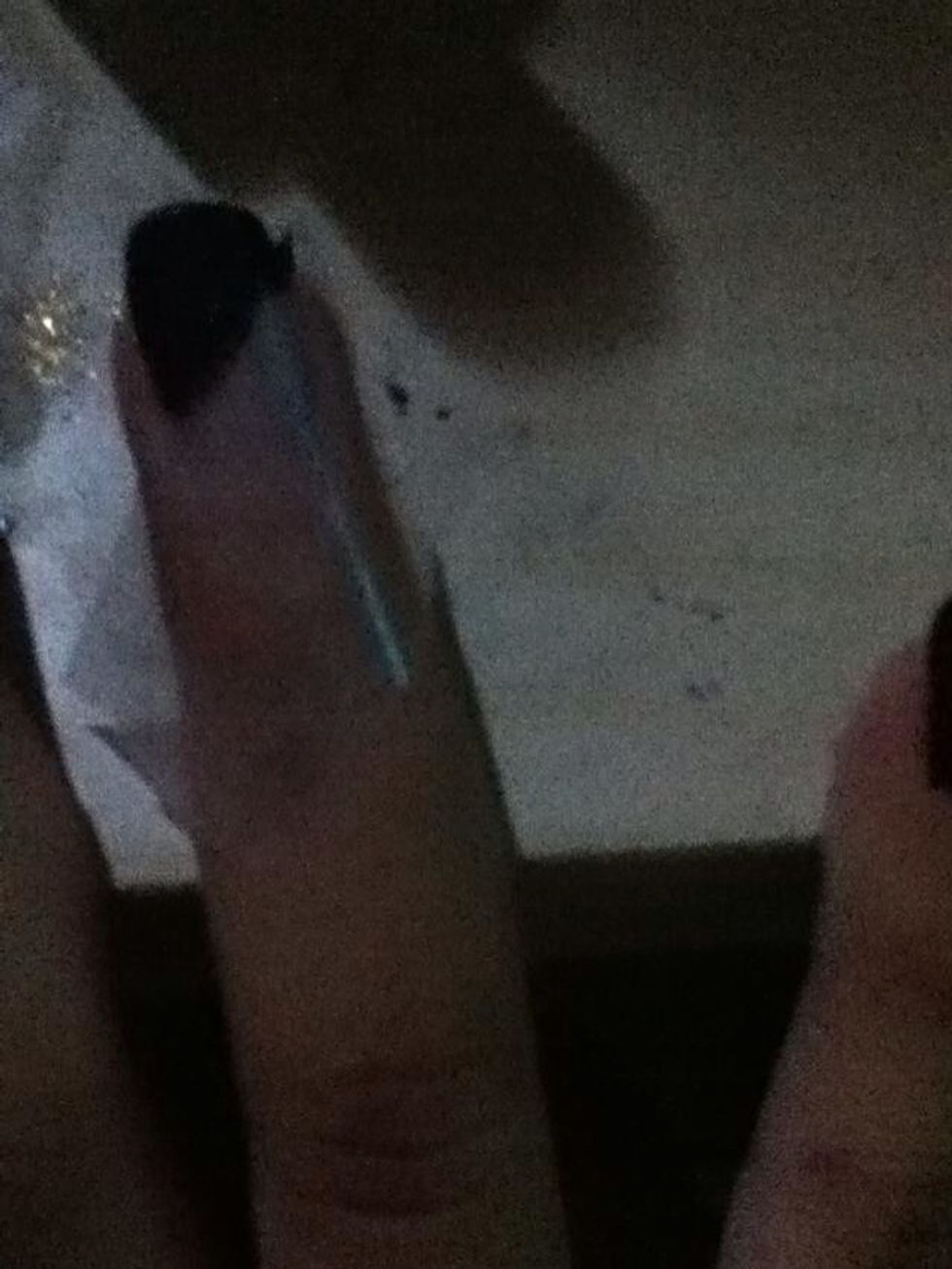 Paint It Black (: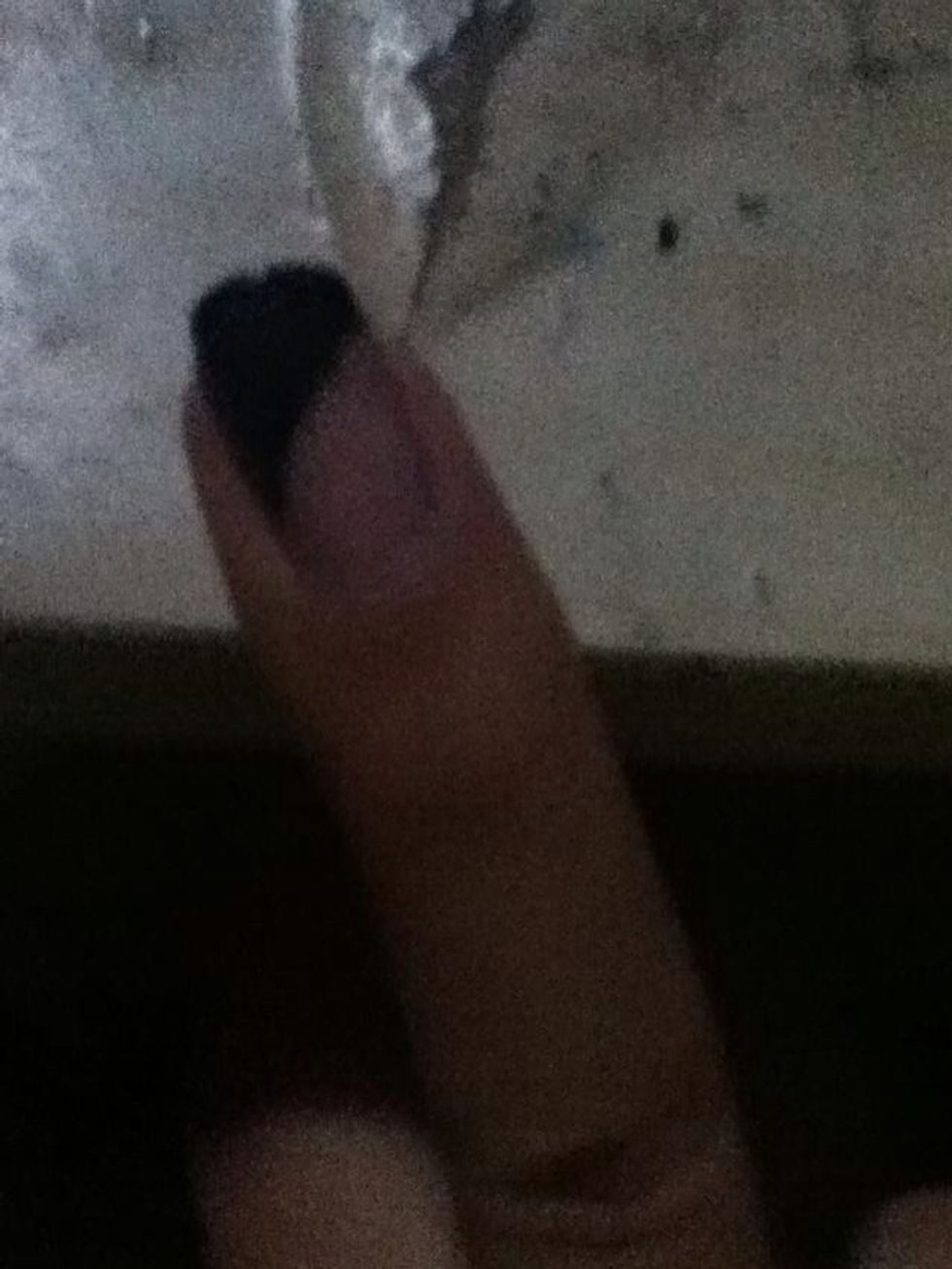 Take The Tape Off Carefully And It Should Look Like This.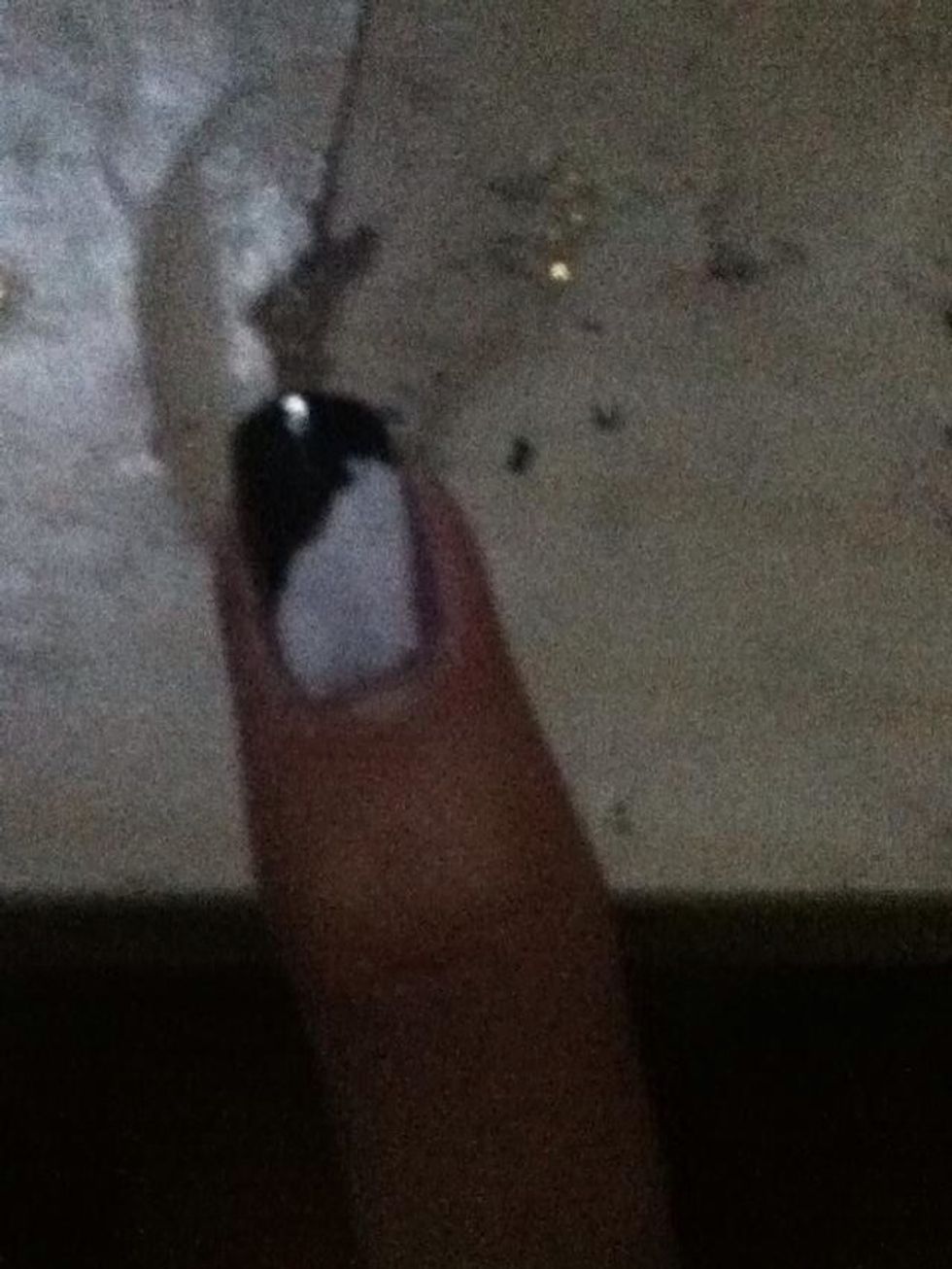 Paint The Other Half White. ⬜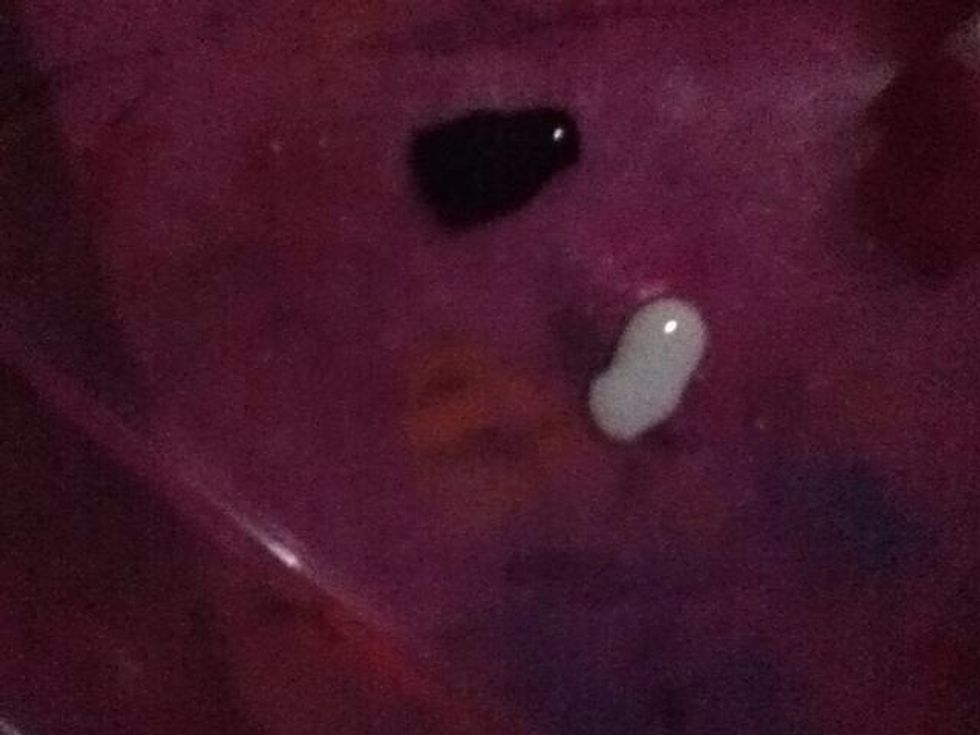 Gather The Black And White Nail Polish And Drop Some Of Each On A Platform, Make Sure This Doesnt Dry.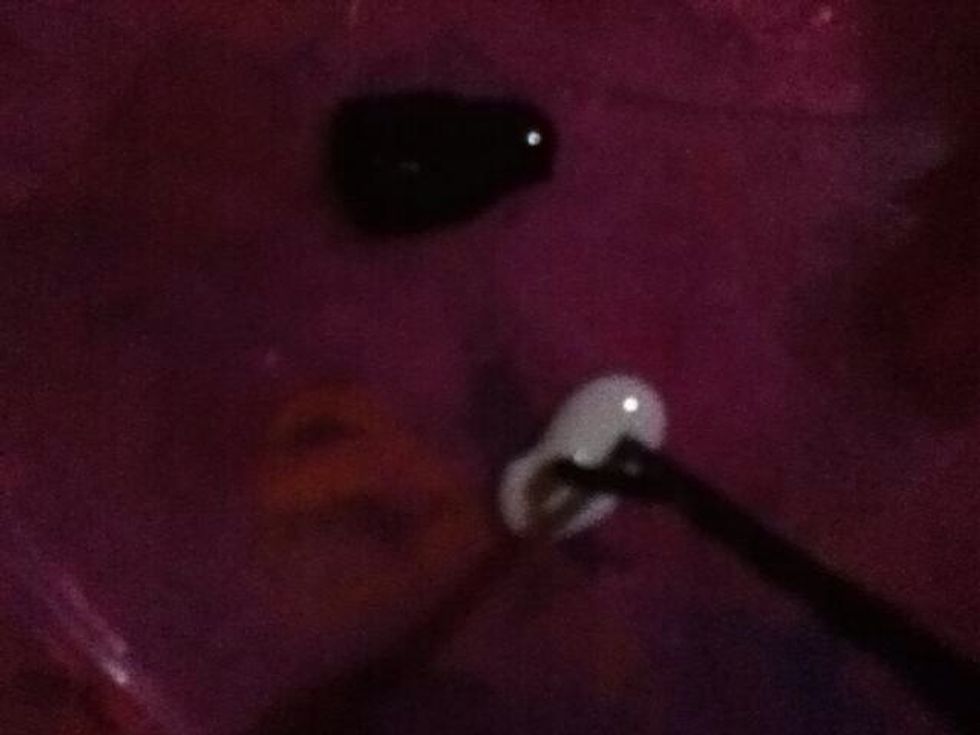 Dip The Bobby Pin Into The White Polish.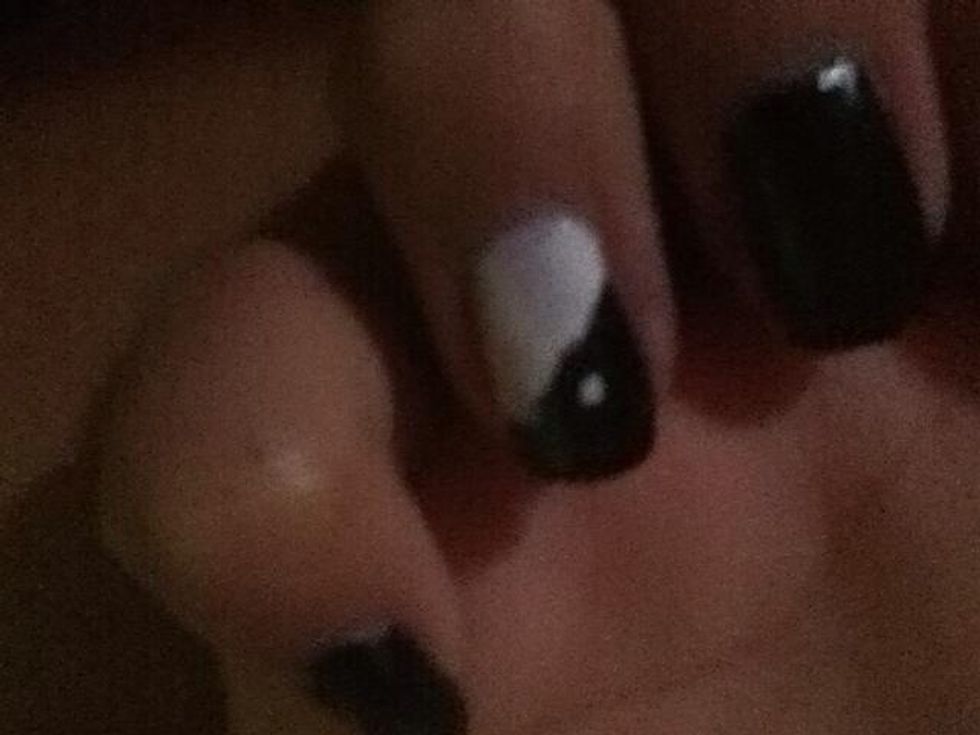 Now Carefully Dot The Bobby Pin Into The The Black Side.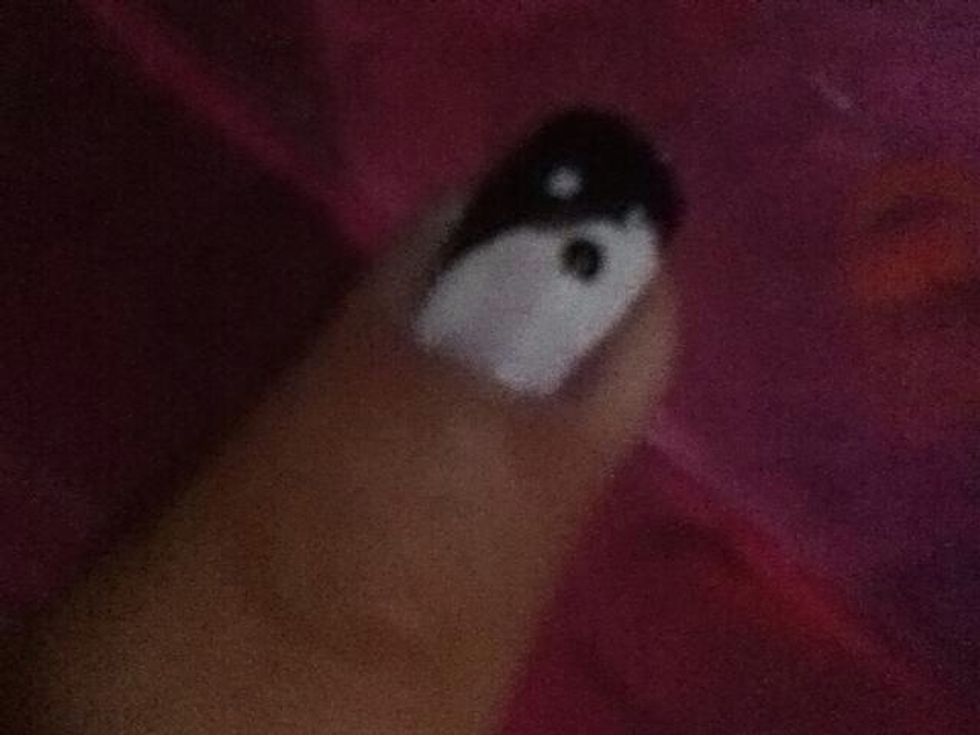 Do The Same To The Other.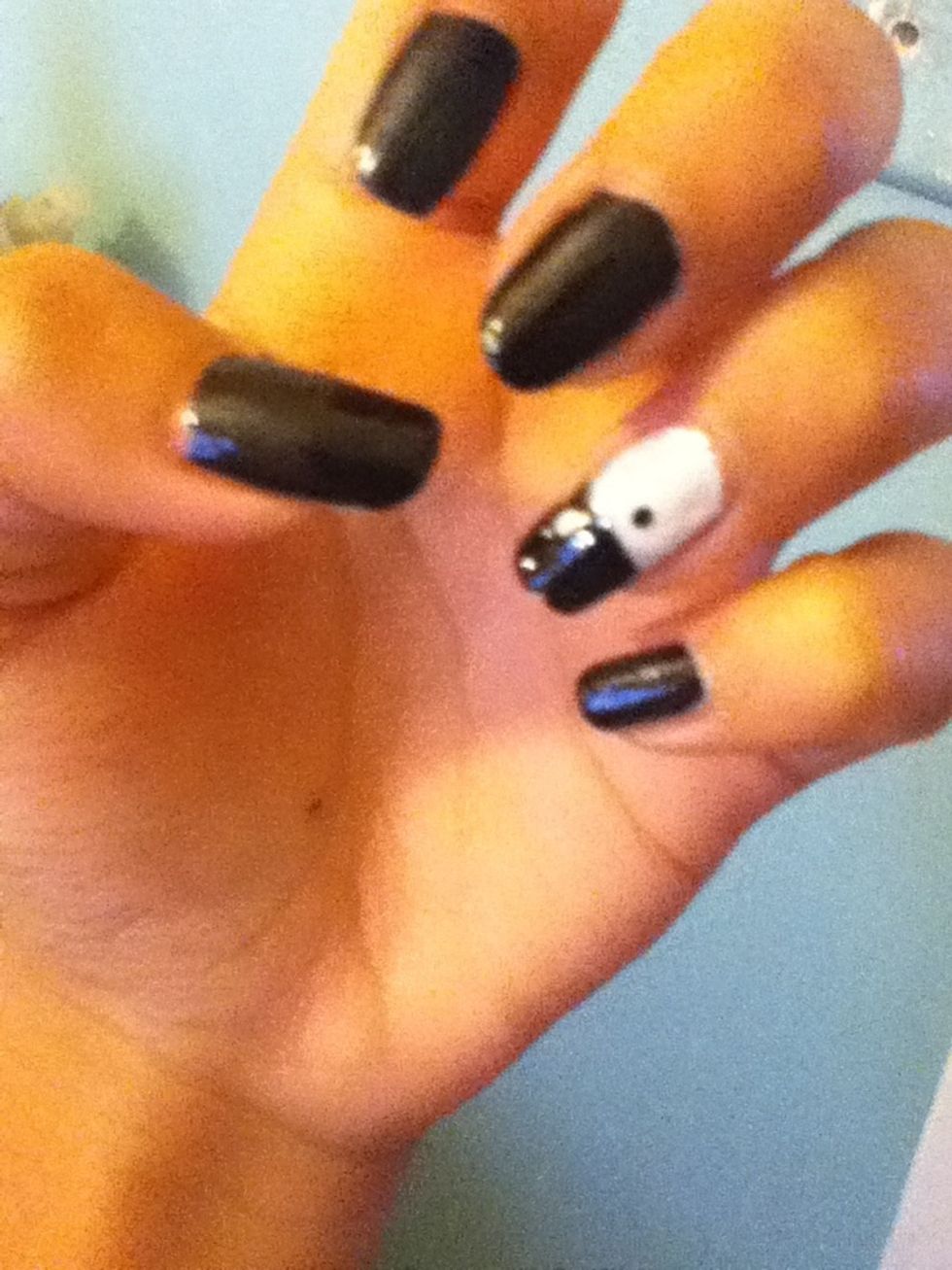 These Are The End Results 💁❤🆒
Pleaaaaaaaase Leave Comments On What You Guys Would Want Me To Do On My Nails I'll Do Anything You Guys Want 😄
The creator of this guide has not included tools
Kays Nail Art
Please Follow My Other Personal Account :) "Kimberly Marcos" , I Love Nails And Comment On My Guides Or Pm Me What Kind Of Nails You'll Like Me To Do A Guide Of