Write Calligraphy Lesson 7: Basic Majuscules H-N
8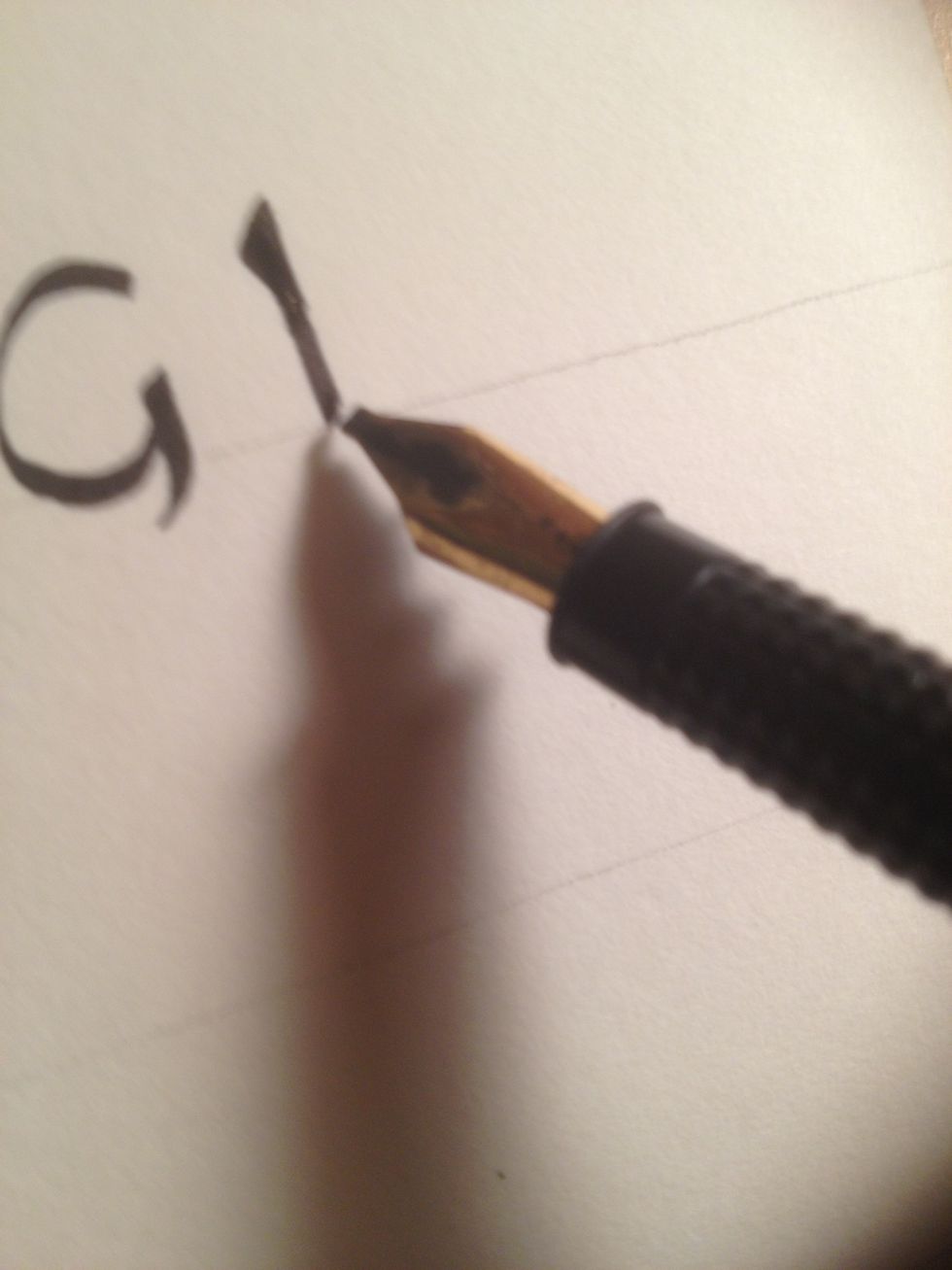 I'm so hyper I'm going to do TWO guides in ONE DAY! To start H, make a trunk with a triangle embellishment.
Make a circular stroke terminating at the bottom line; if your nib is angled correctly, the stroke should be thin at both ends and thick in the middle.
Letter I is very simple. Make a trunk with triangle embellishment, and a slight "j" curve at the bottom.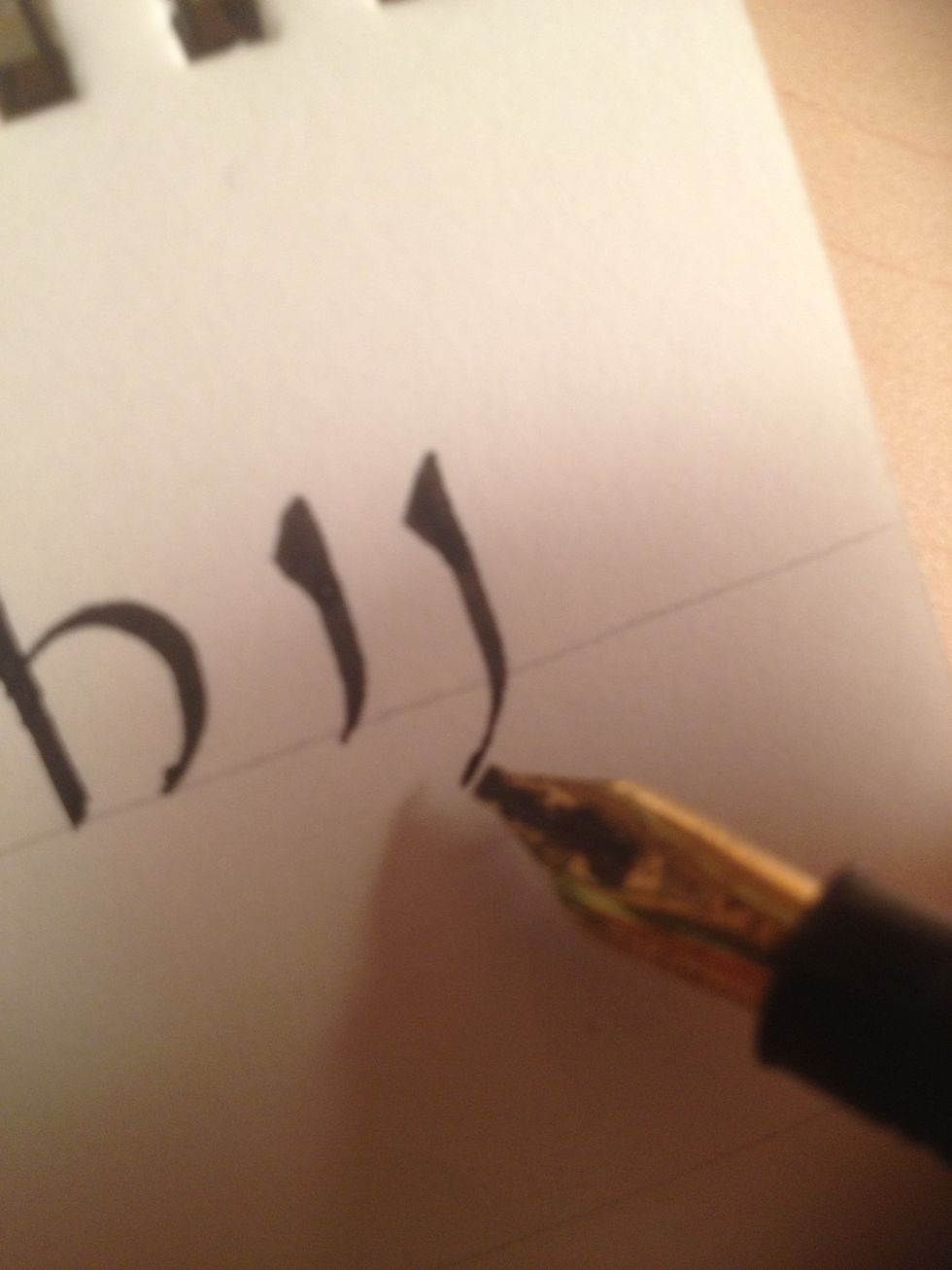 Letter J is made the same way as letter I, but the "j" curve is greatly exaggerated. Make the curve well-defined and well below the line.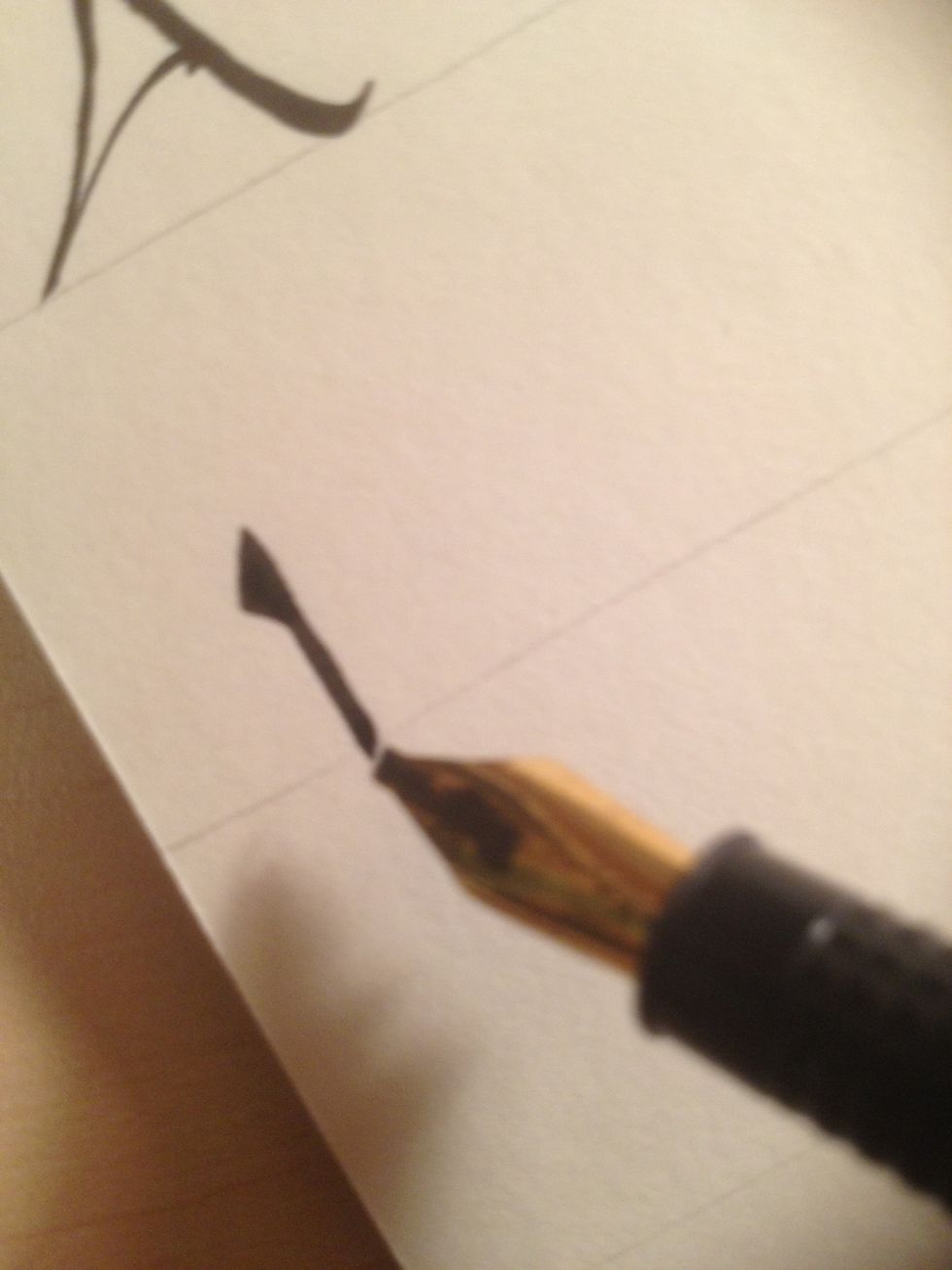 Start K with a trunk.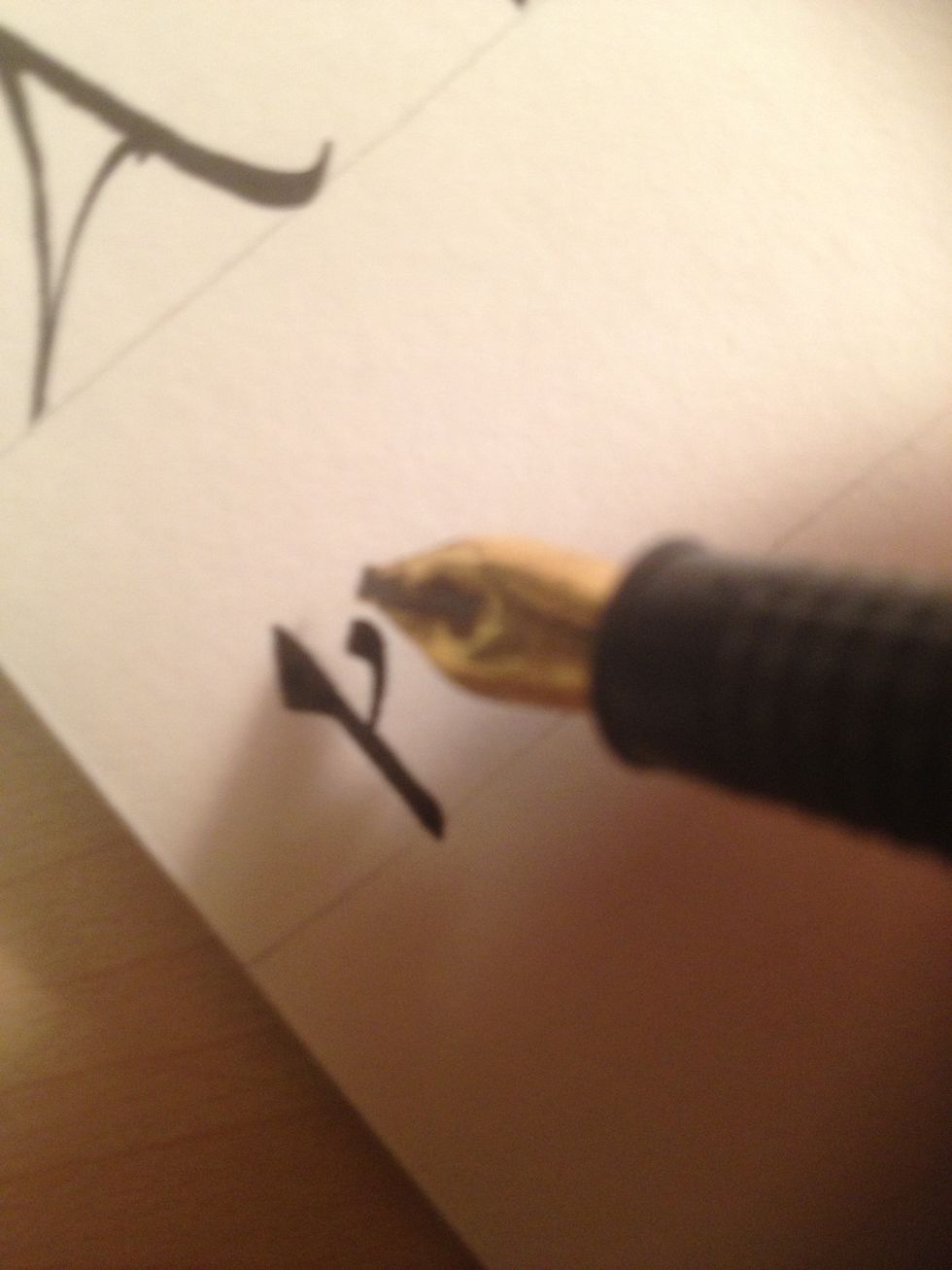 Start the second stroke about halfway up the trunk, flaring upwards at the end.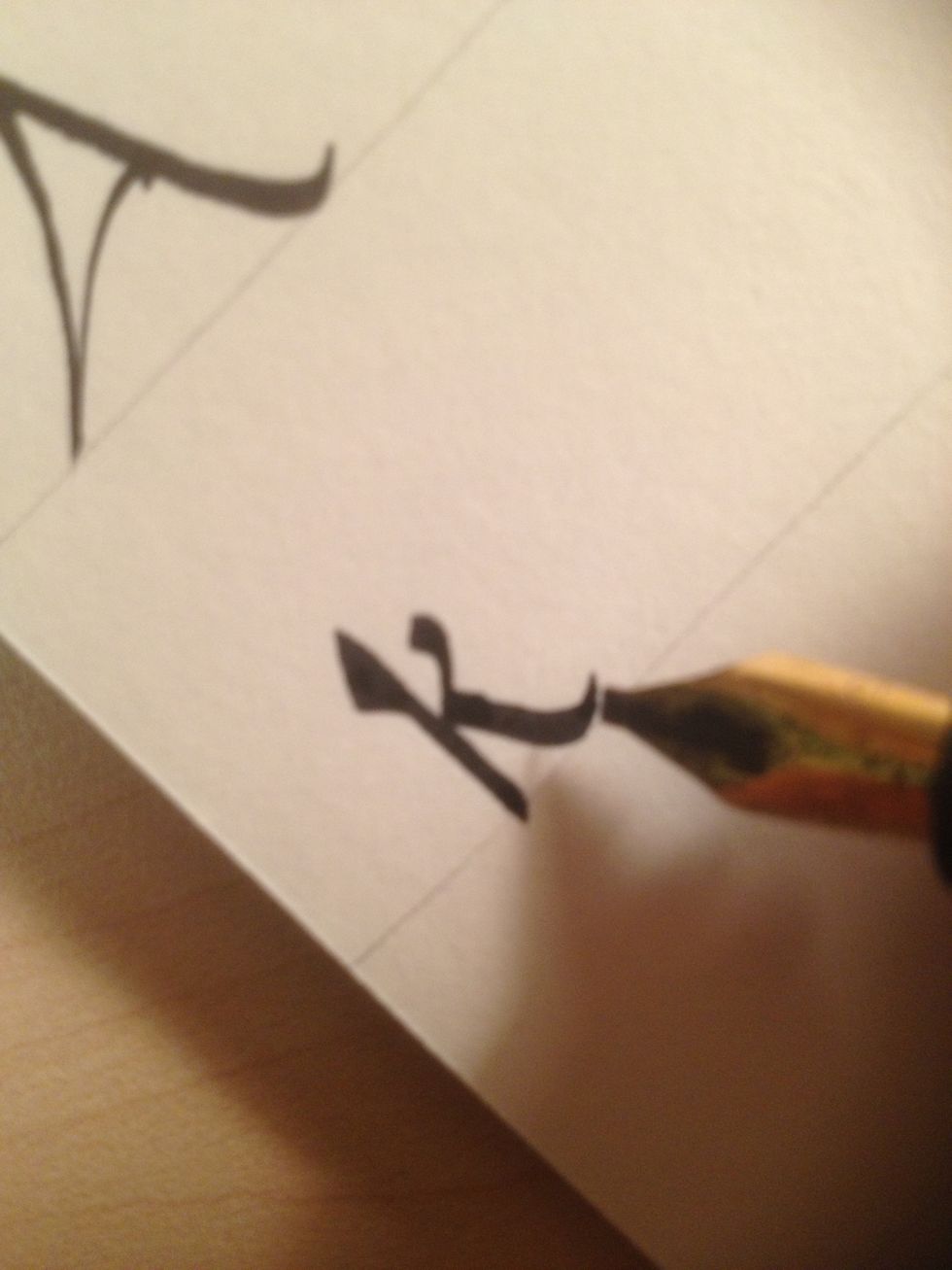 Start the third stroke at the base of the second stroke, curving it back up as it reaches the bottom line.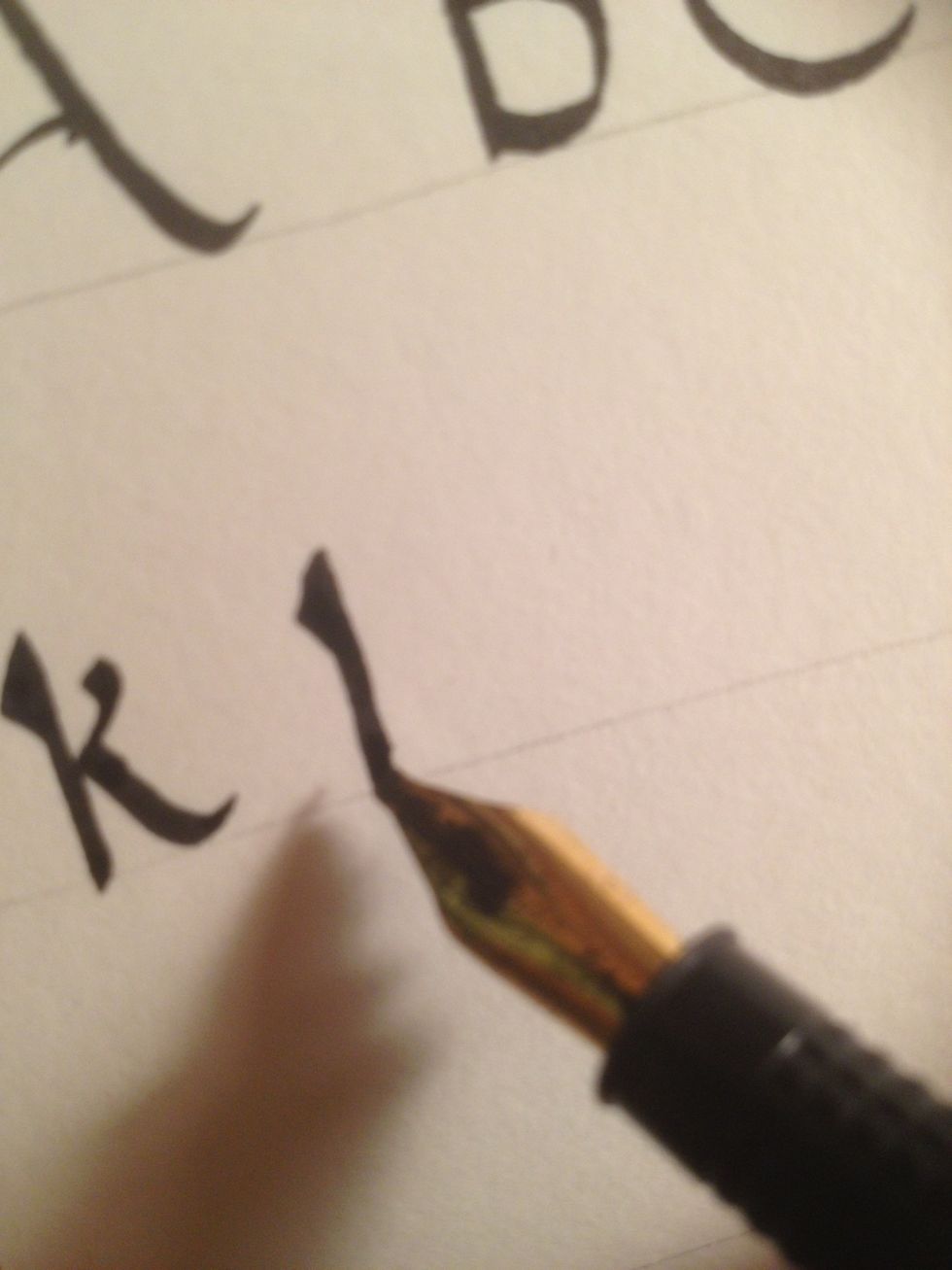 L begins with a trunk as well.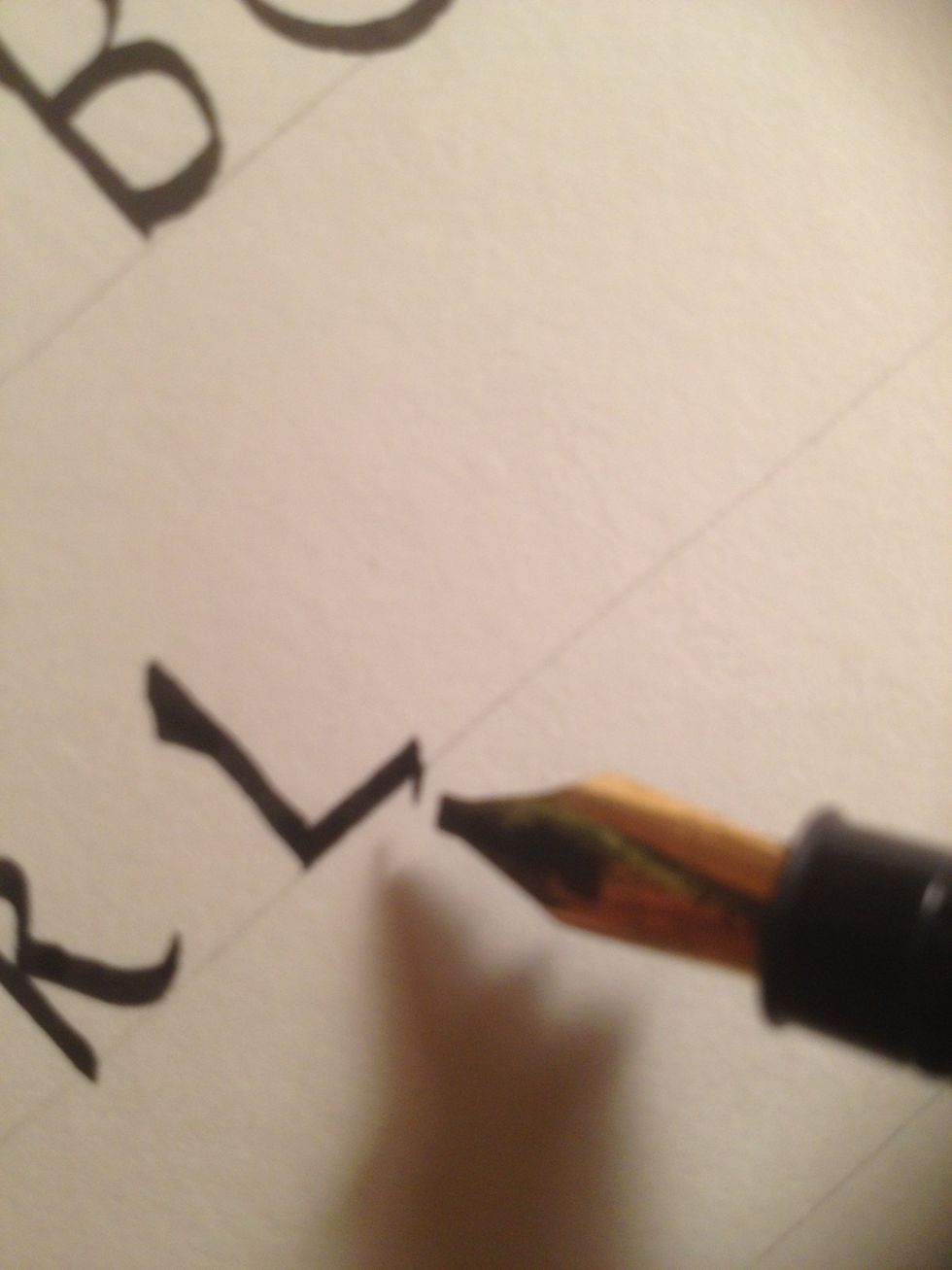 The second stroke is a straight line, with a small backward tic at the end.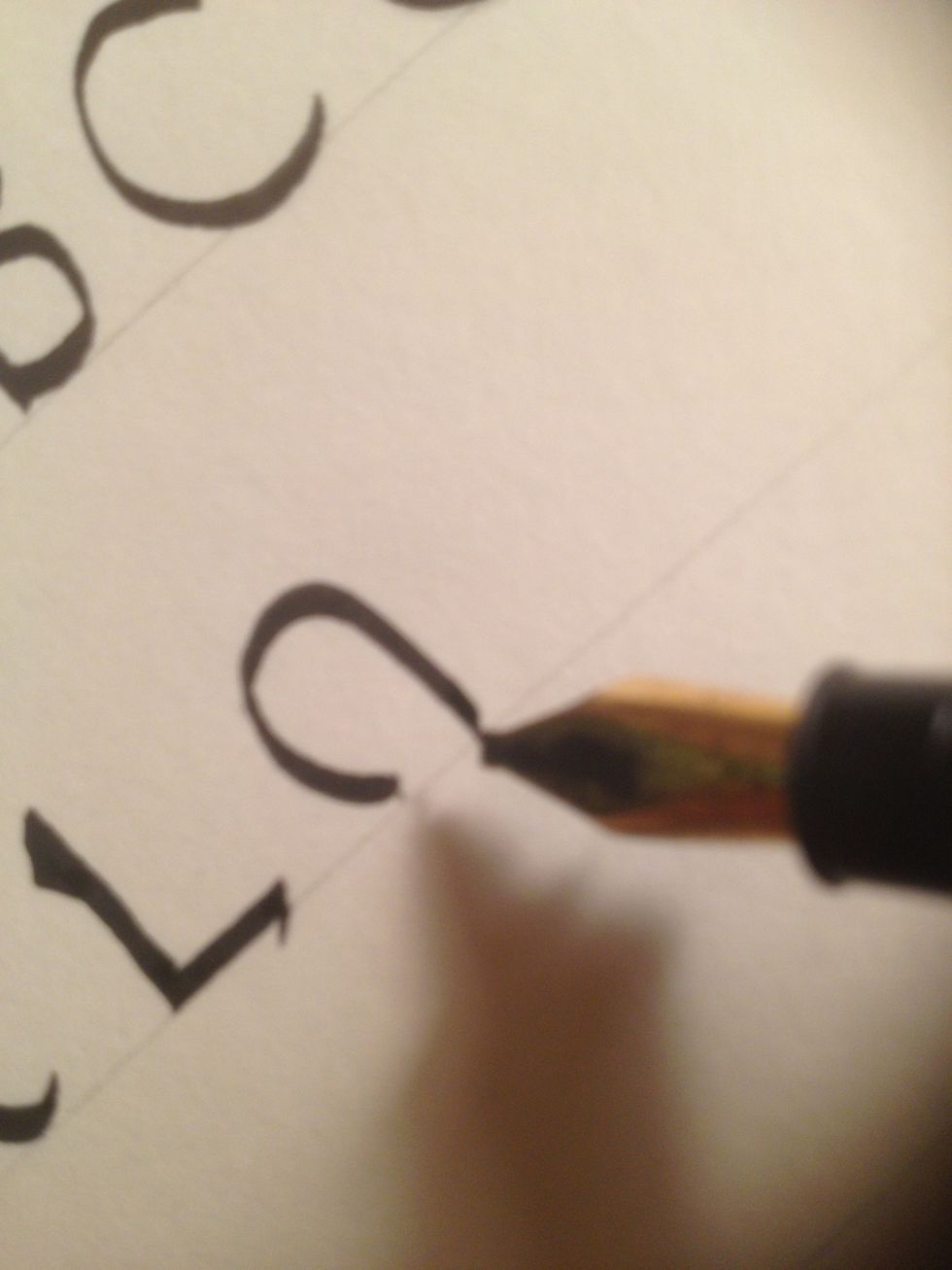 Letter M is an oddball; make a circular stroke starting at the bottom line. As you start your downstroke, make the stroke go straight down to the bottom line.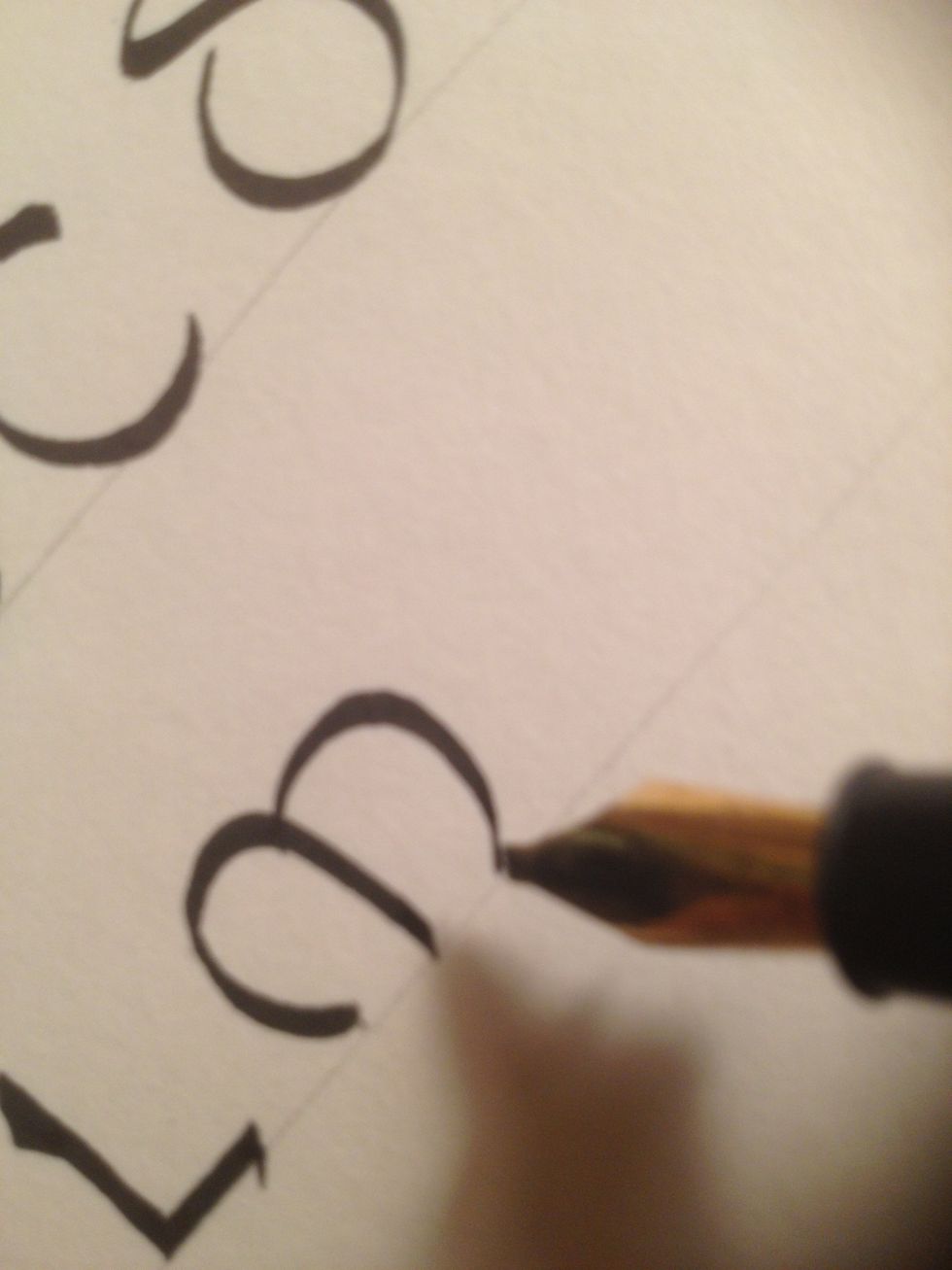 The second stroke is circular, terminating at the bottom line. If it's slightly bigger than the first stroke, that's fine; it adds character to the letter.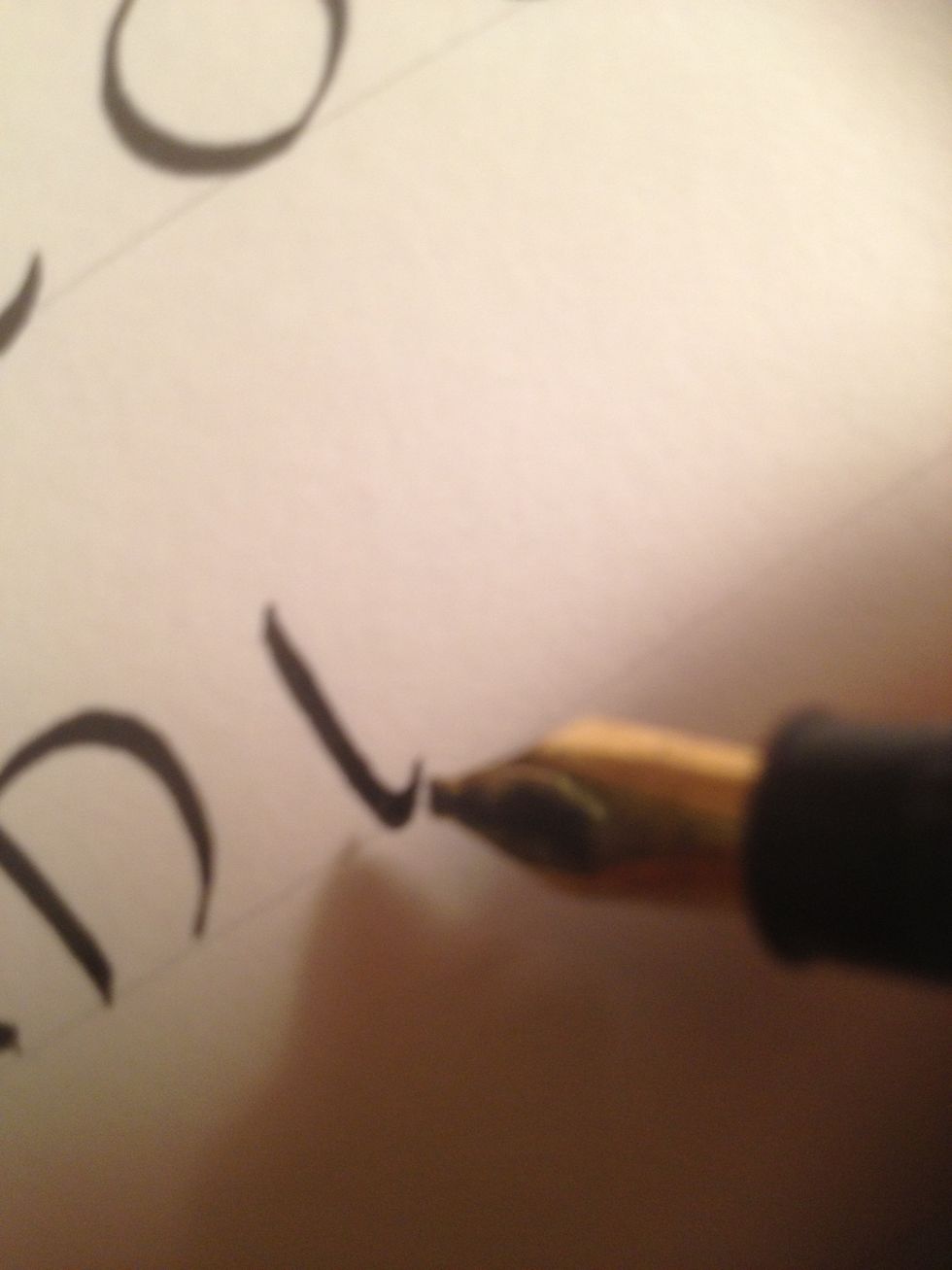 Start N with a slightly curved trunk (no triangle), flourishing at the bottom.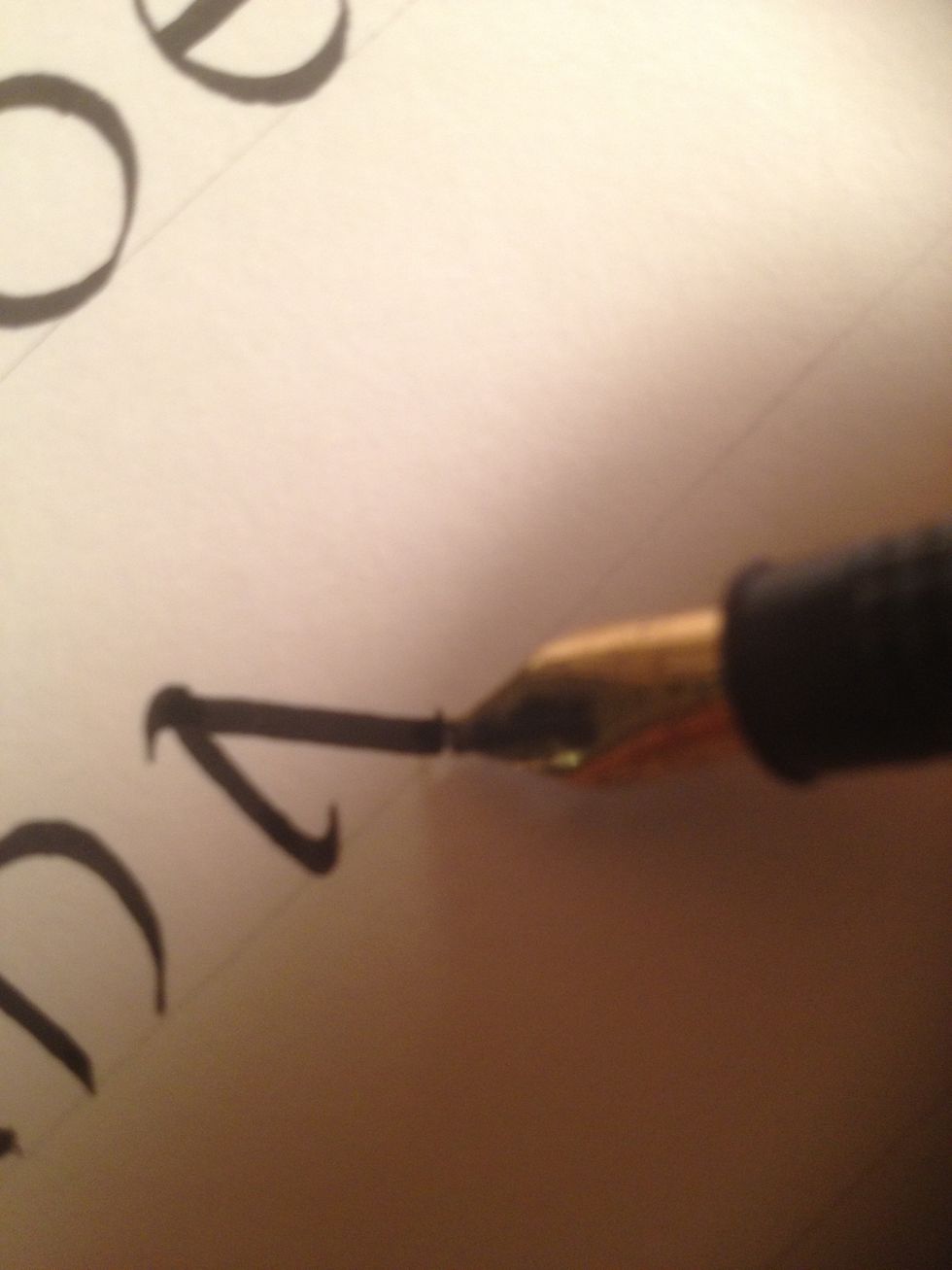 The second stroke should also curve slightly, flourishing at both ends.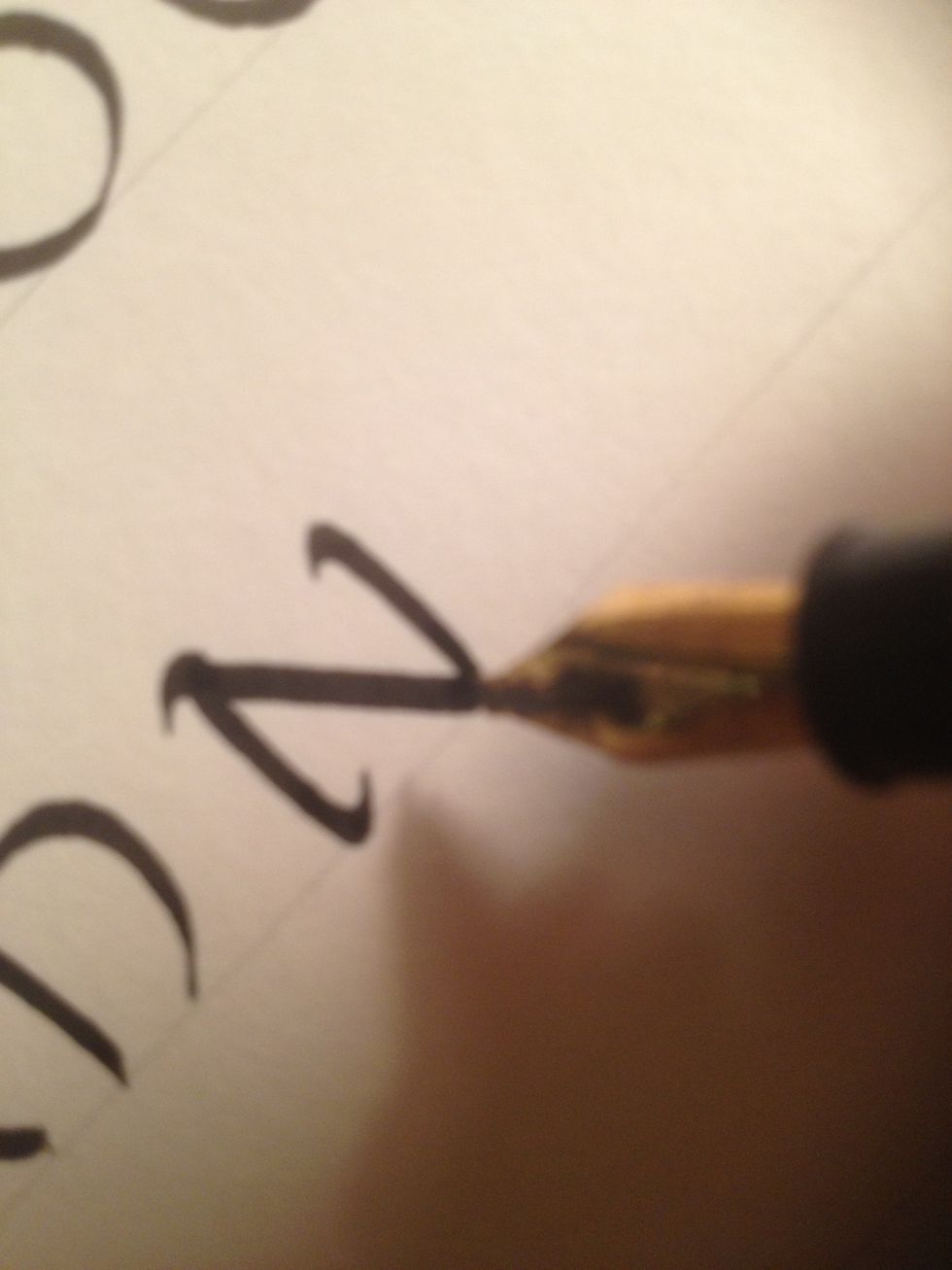 The third stroke curves as well, with a flourish to finish things off.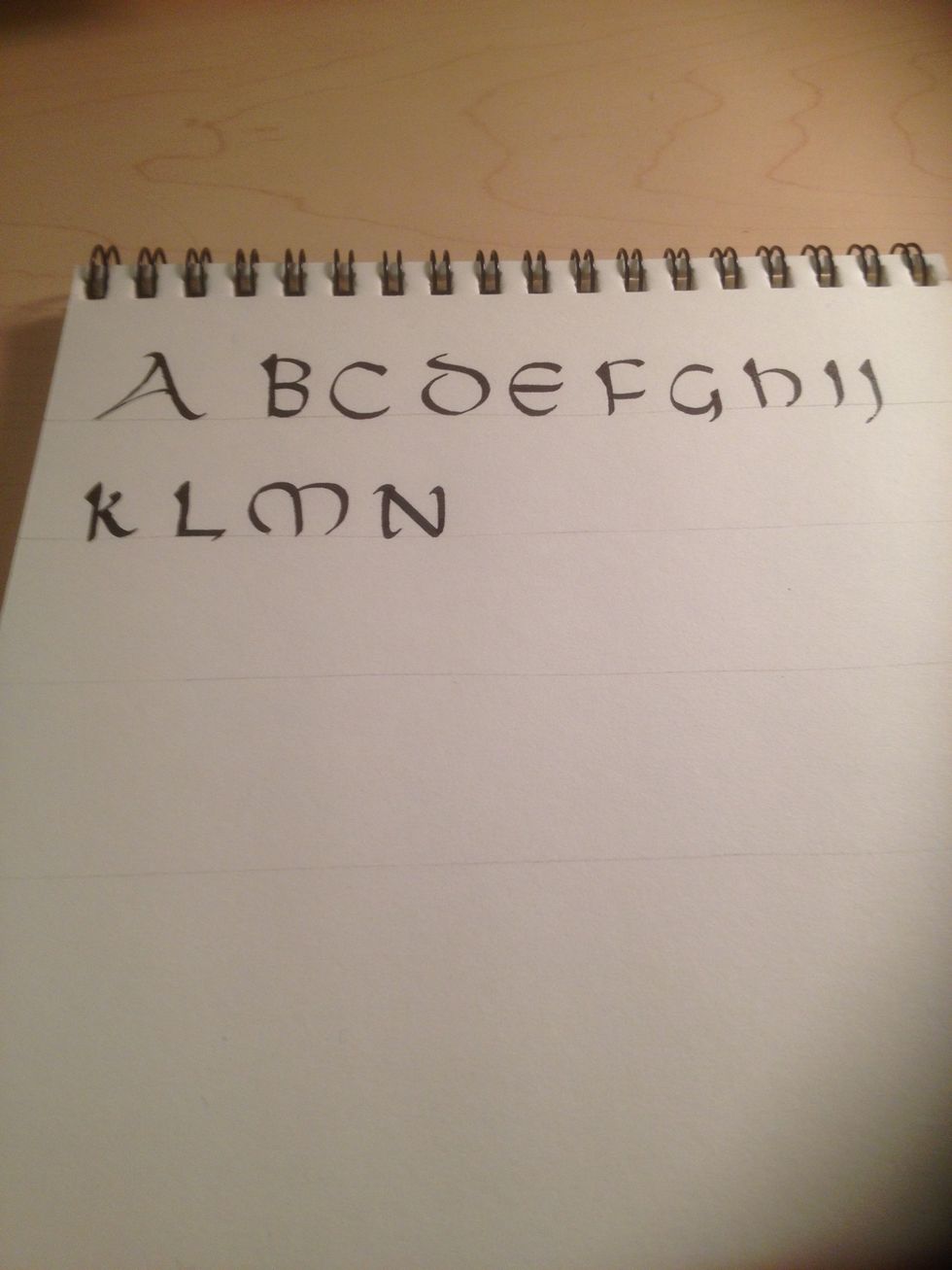 You're well on your way to a full Majuscule alphabet!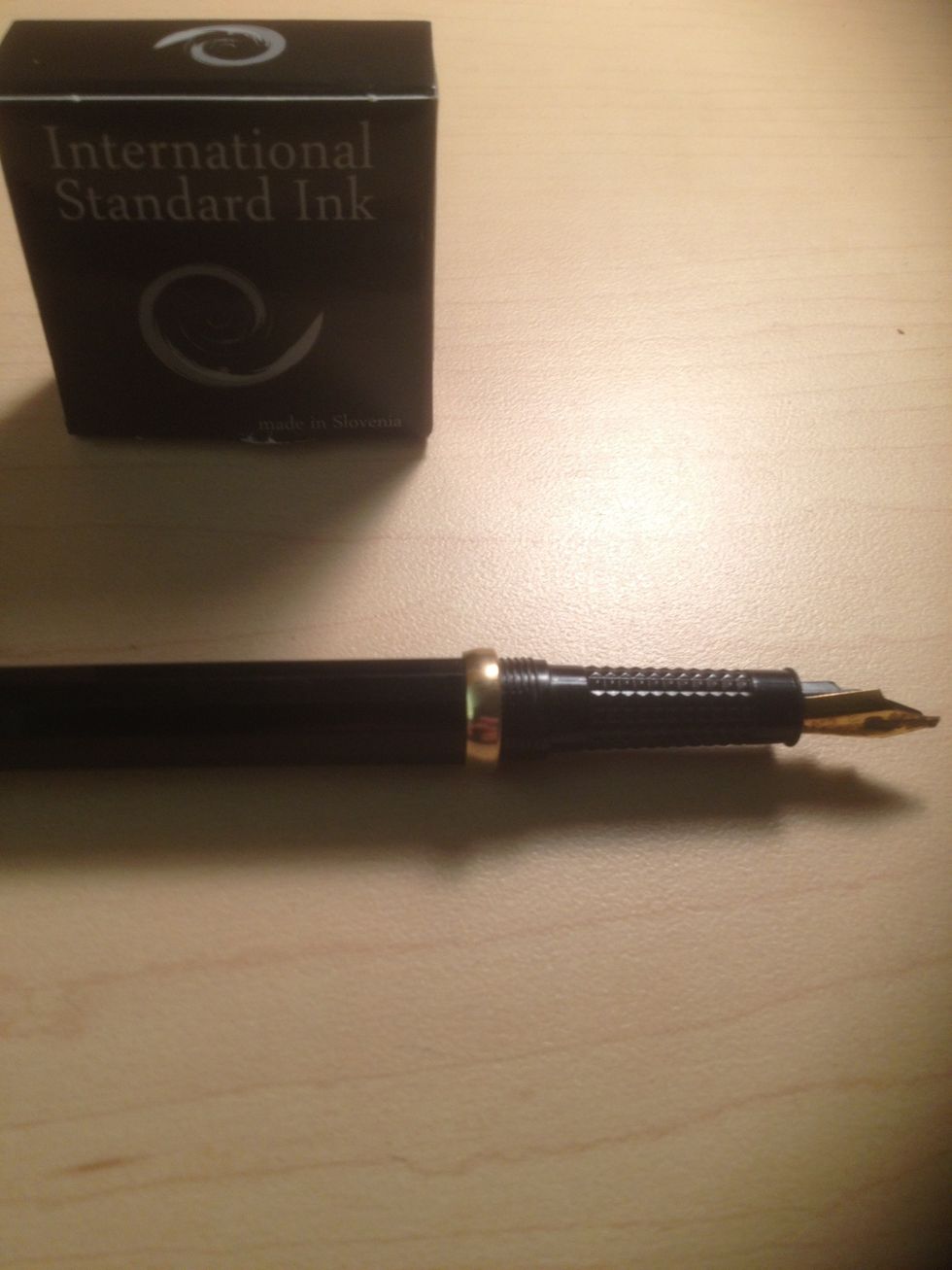 Tip: Clean your pen(s) regularly; dried ink will block the mechanism and render it useless.
Your ink-emitting device
Flat pieces of pressed tree pulp
Evan Wing
Writer going to school in beautiful Burlington. I am a licensed captain and sailing instructor, I fence, and I love anything beautiful and old-fashioned.