Write Calligraphy Lesson 12: Gothic Minuscules G-L
1
My apologies for such a long hiatus between guides; a lot has been going on and I haven't had much time for calligraphy until recently! I hope at least a few of you are still eager to learn.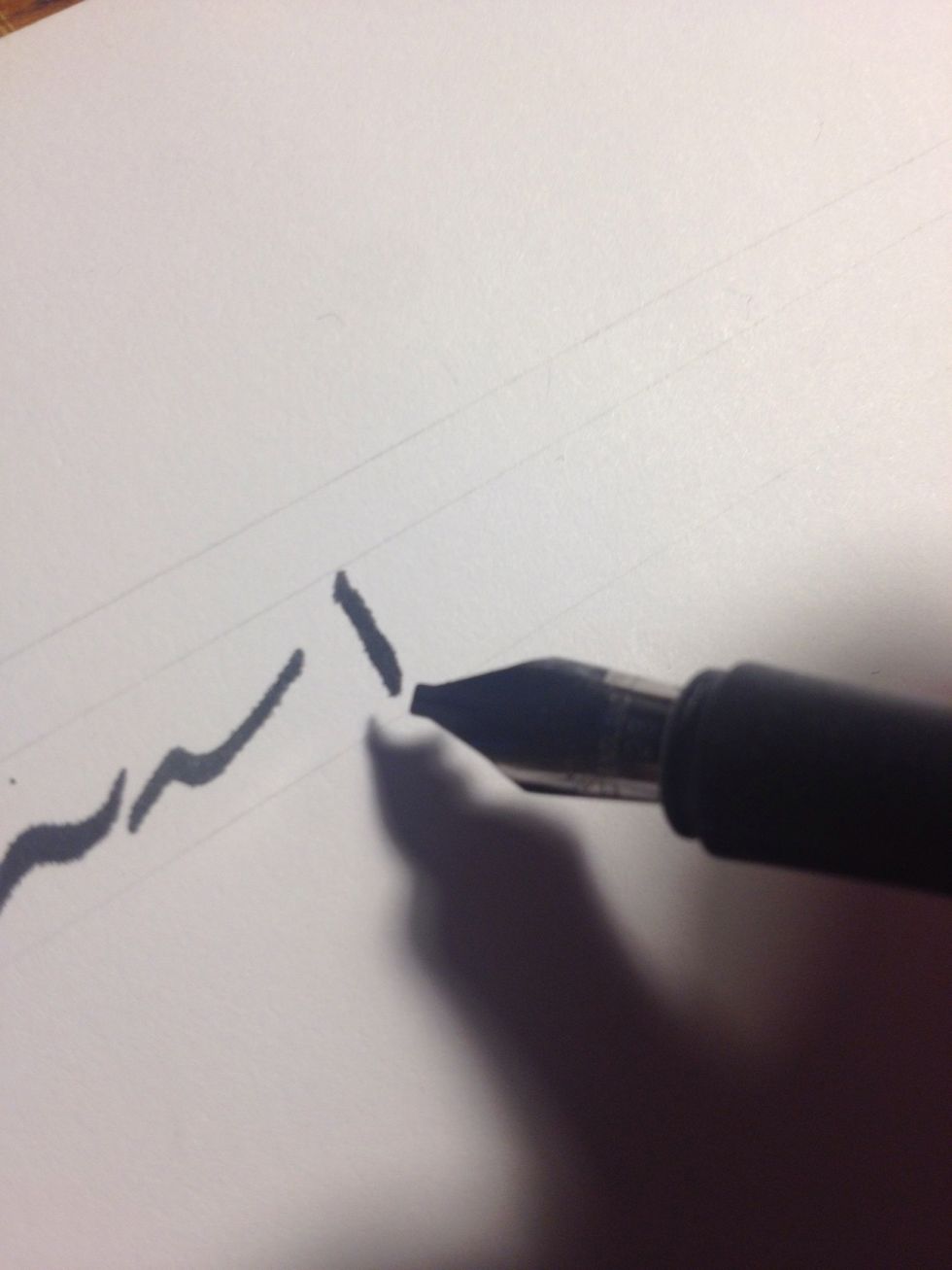 Letter "g" starts out with a trunk from the minuscule top line almost to the bottom line. Almost, but not quite.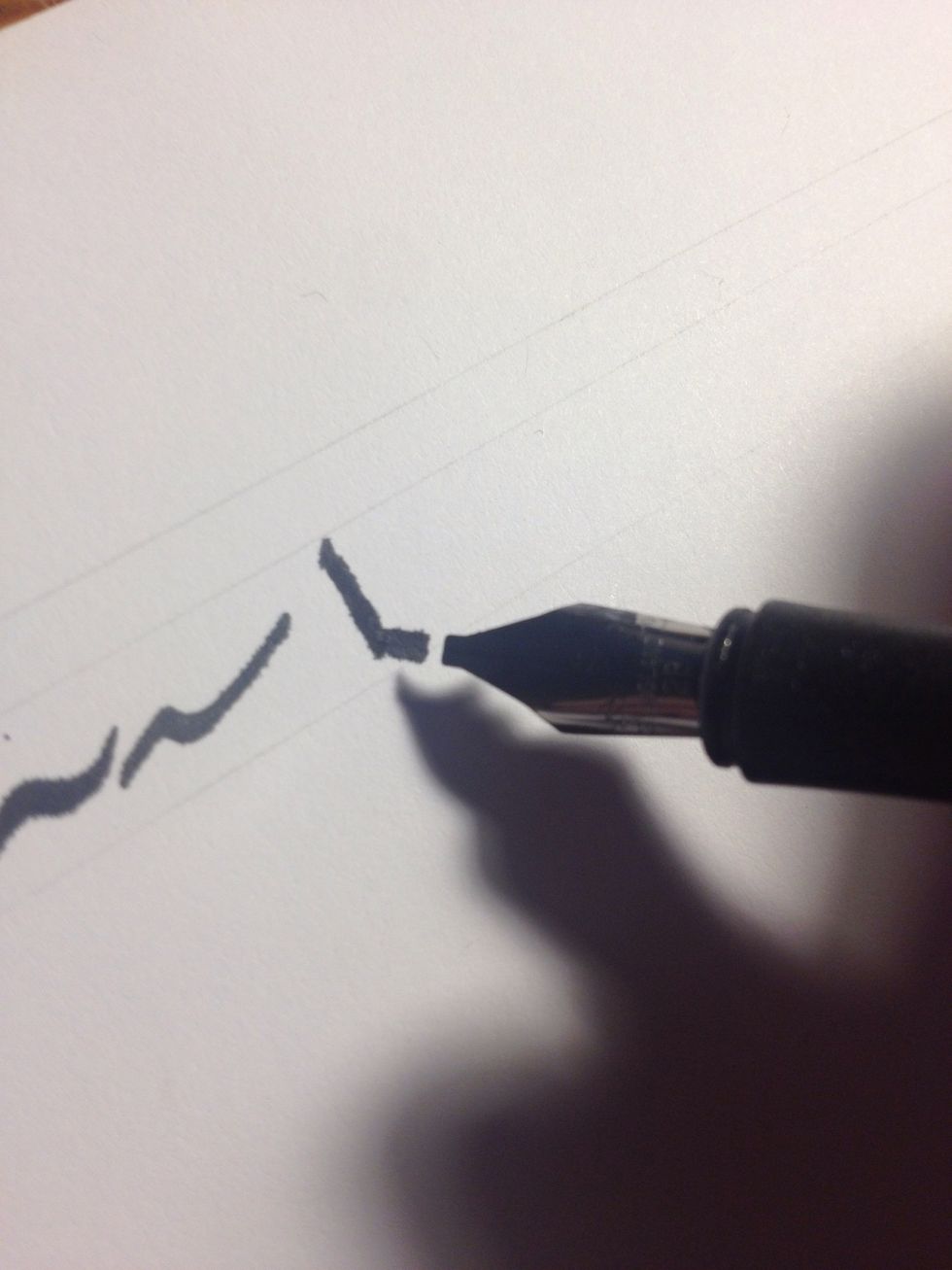 From there, make a thick stroke diagonally until you hit the bottom line.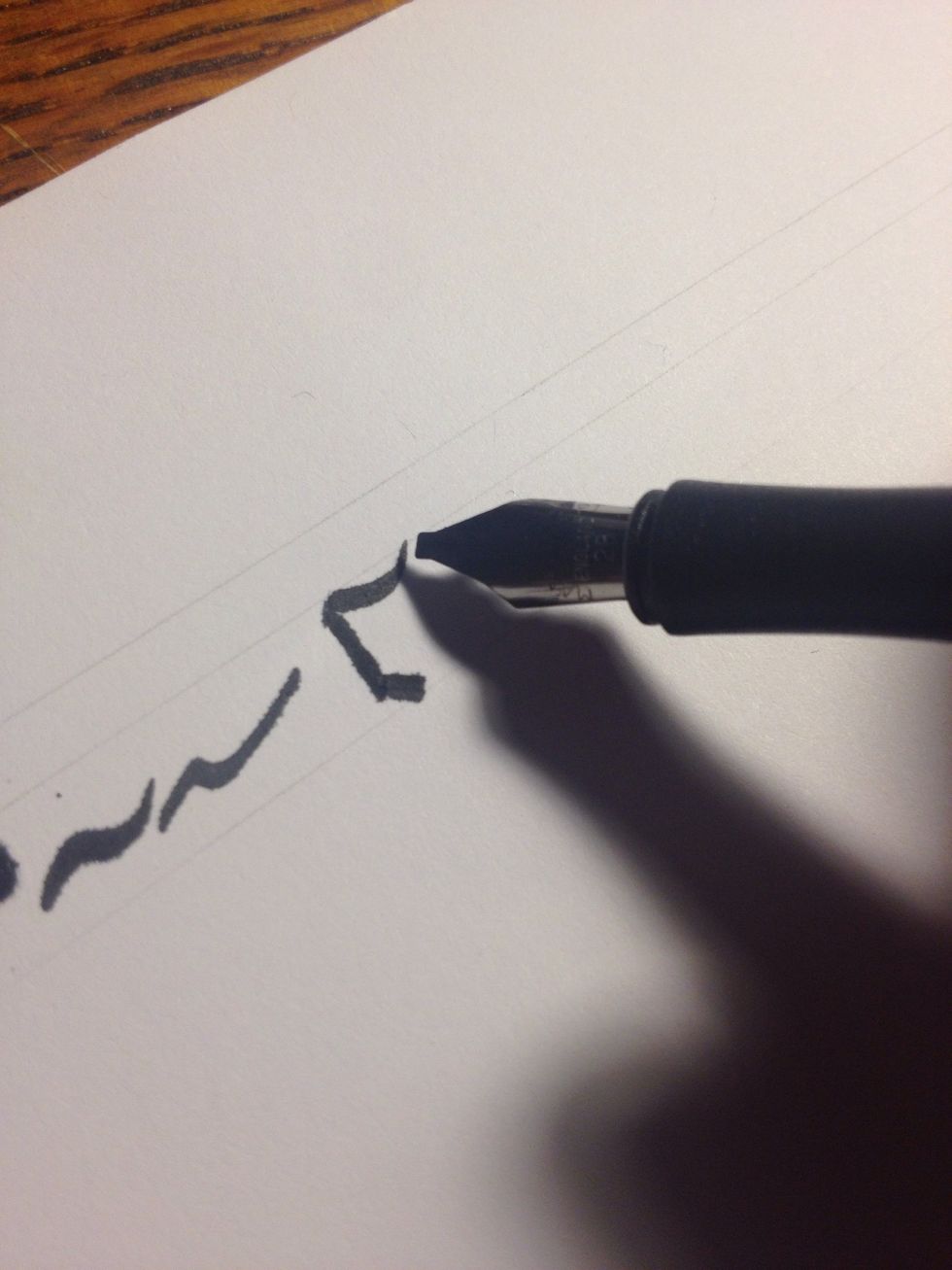 Placing the top of your nib flush with the beginning of the first stoke, make a curved, boat-shaped stroke until you hit that top line again. It should start out thick and end thin.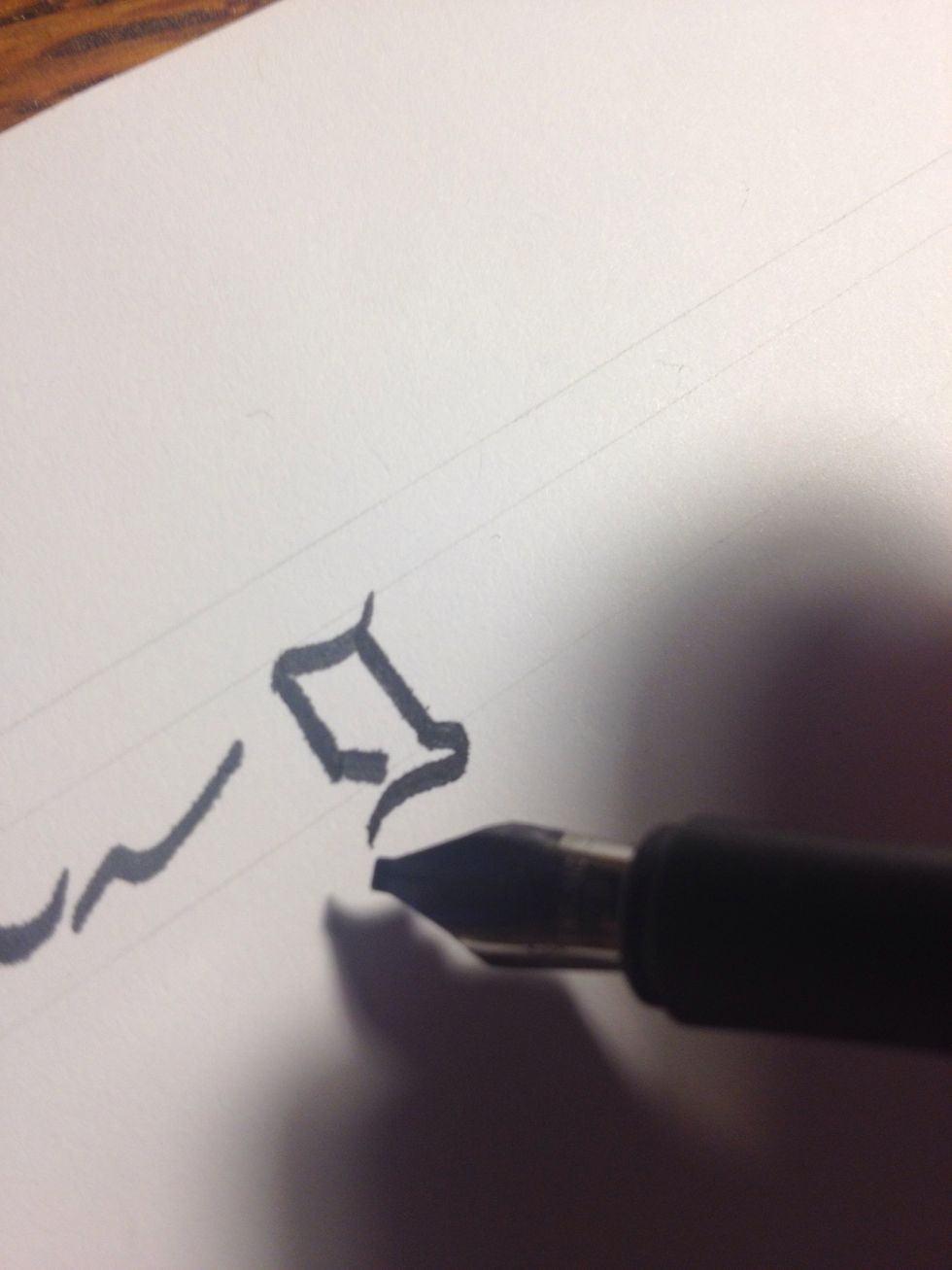 To make the stem, start a little ways inside that top stroke; make a straight stroke until you touch the bottom line, then curve outward. Finish it off by mimicking your top stroke, but reversed.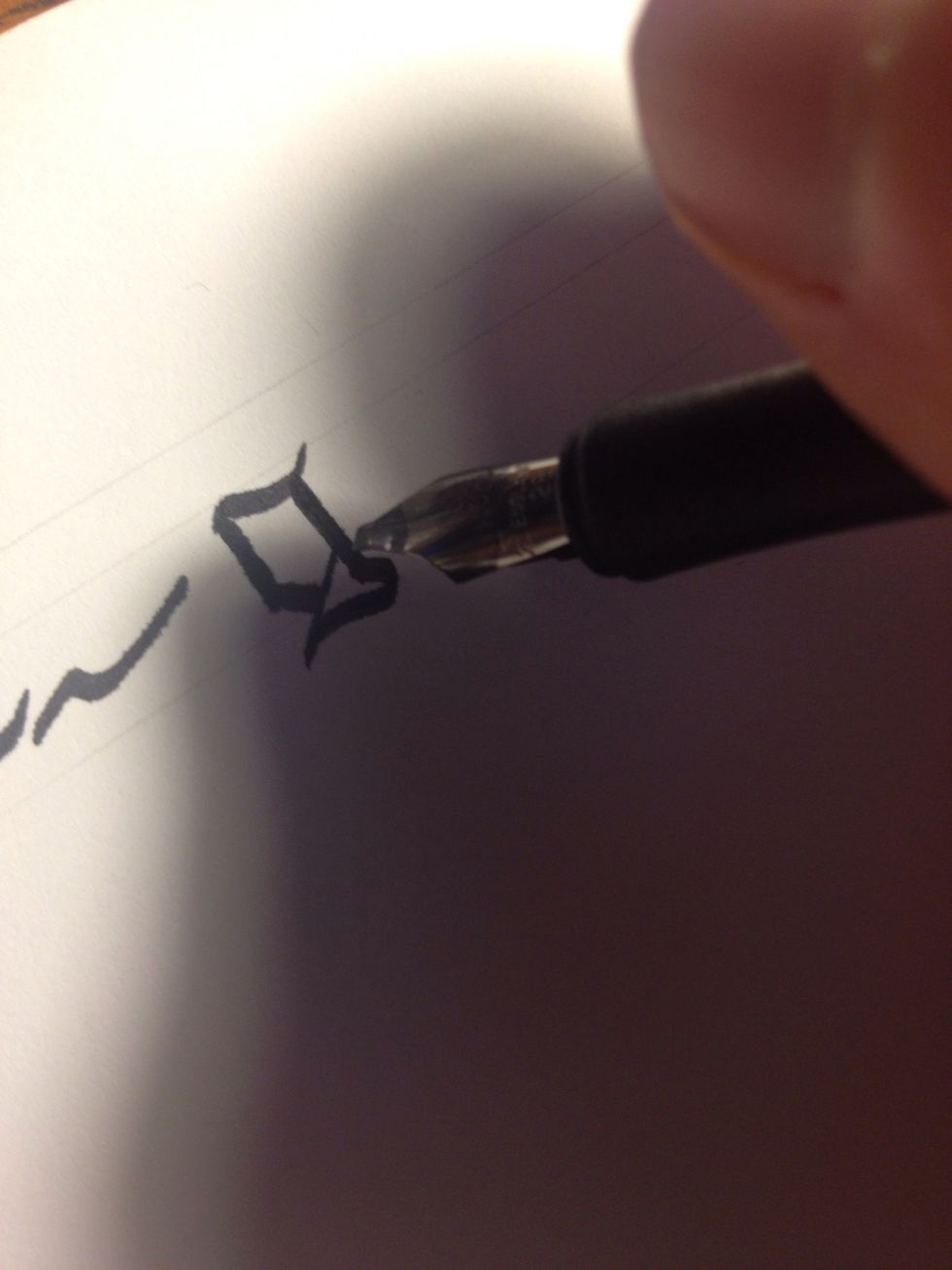 From the end of the stem, make a thin, straight stroke connecting to the first stroke and bisecting the letter.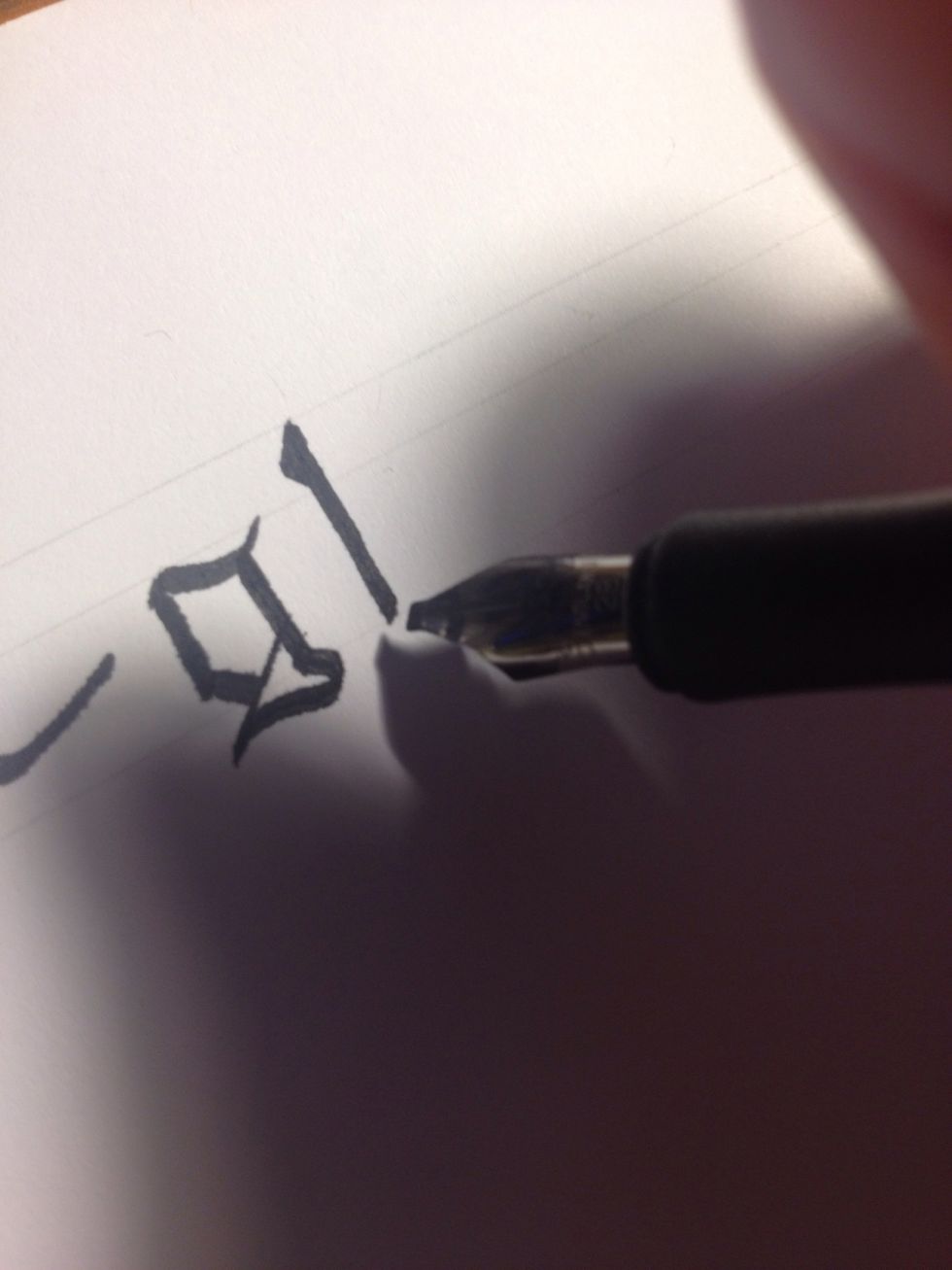 Start "h" out as a tall stem with a standard triangular embellishment.
Make a thin second stroke from about halfway up the stem to the minuscule top line.
From there, make a very short diagonal stroke that turns straight down, then curves to the left to form a "J" shape.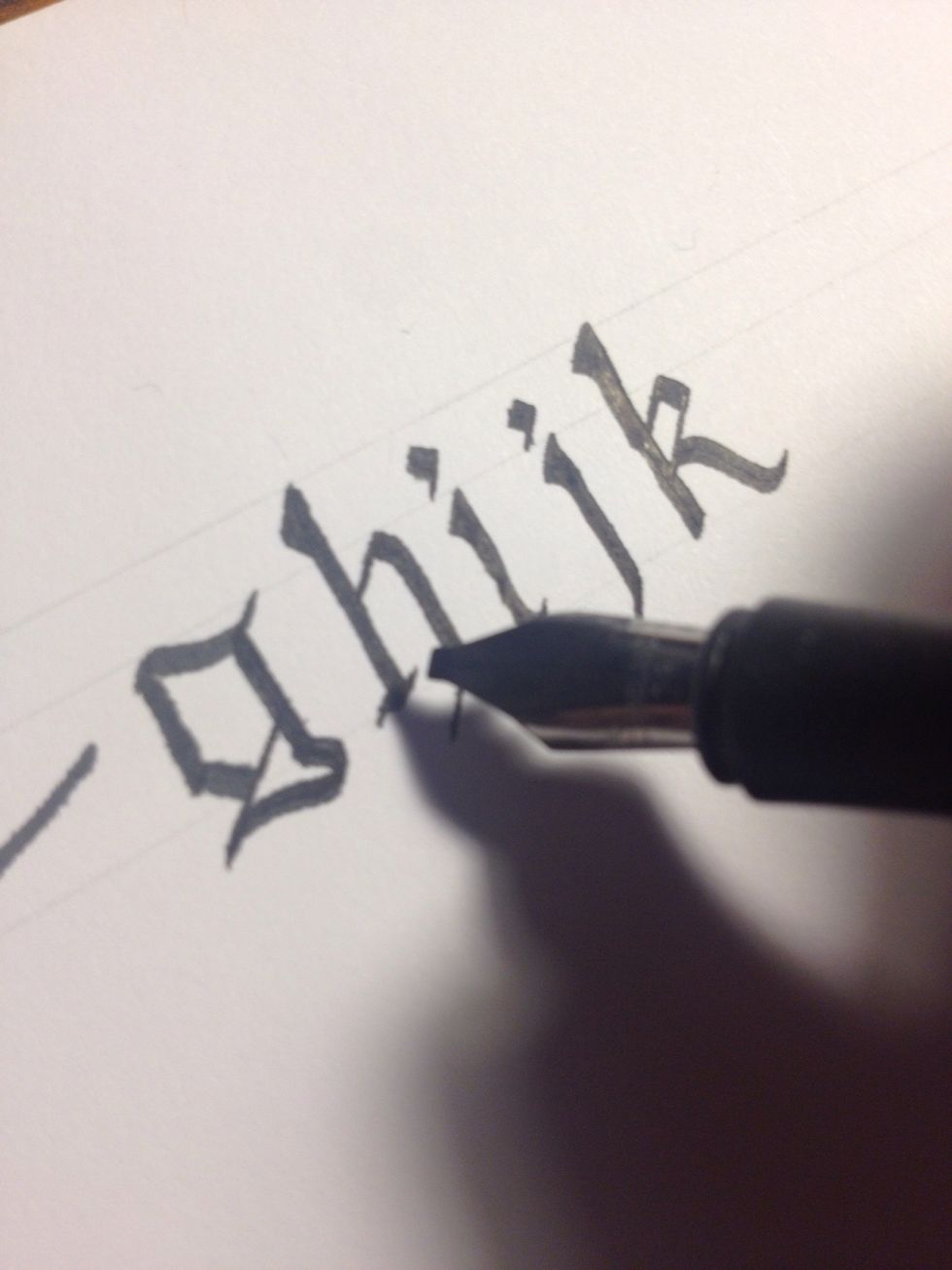 Finish with a wavy embellishment on the foot of the stem. Yes, yes, I forgot this step, hence the other letters to the right. The embellishment technically isn't necessary, but it sure is pretty.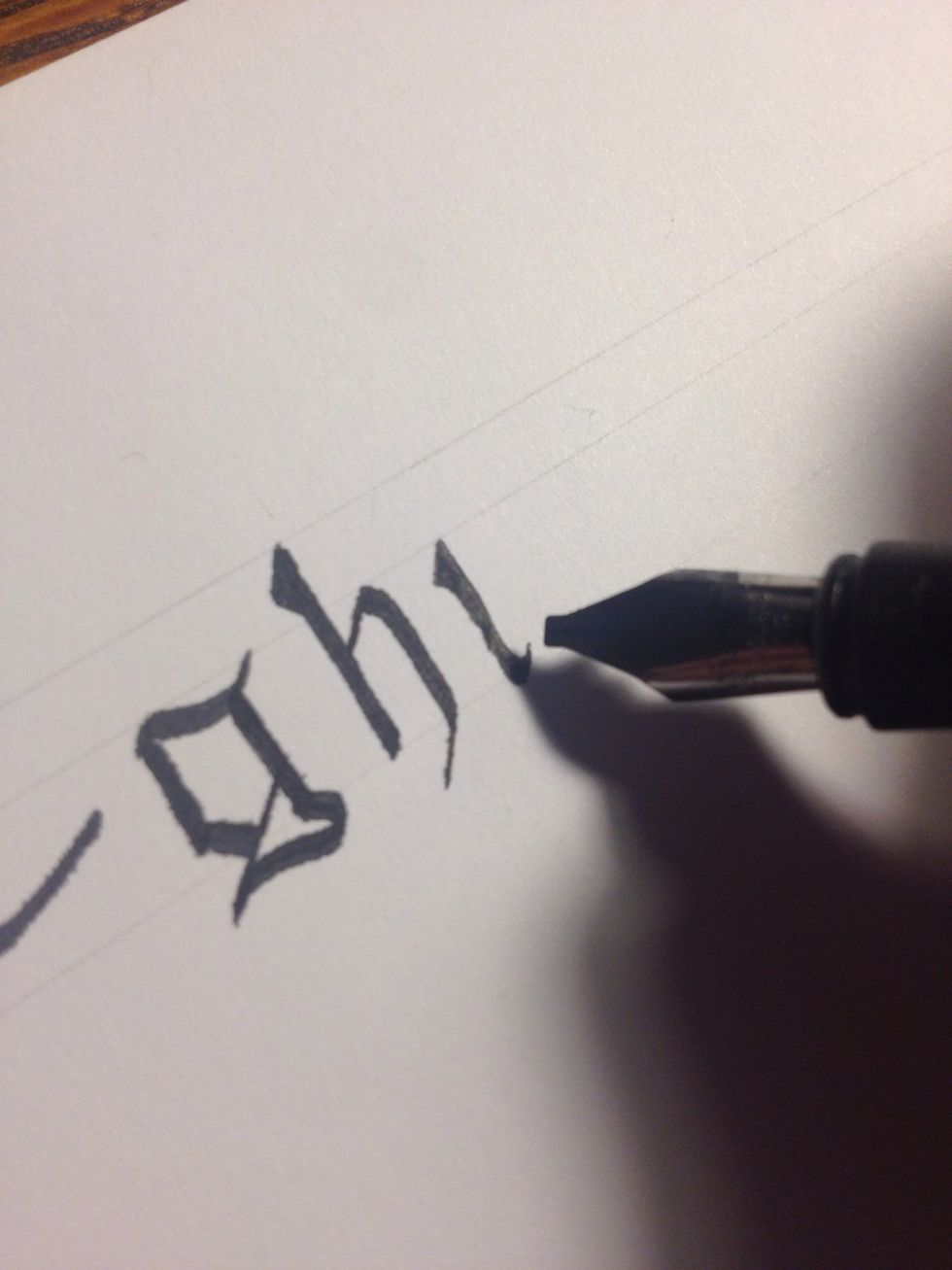 Letter "I" starts out as a short trunk with a top embellishment and a foot that curves up and to the right.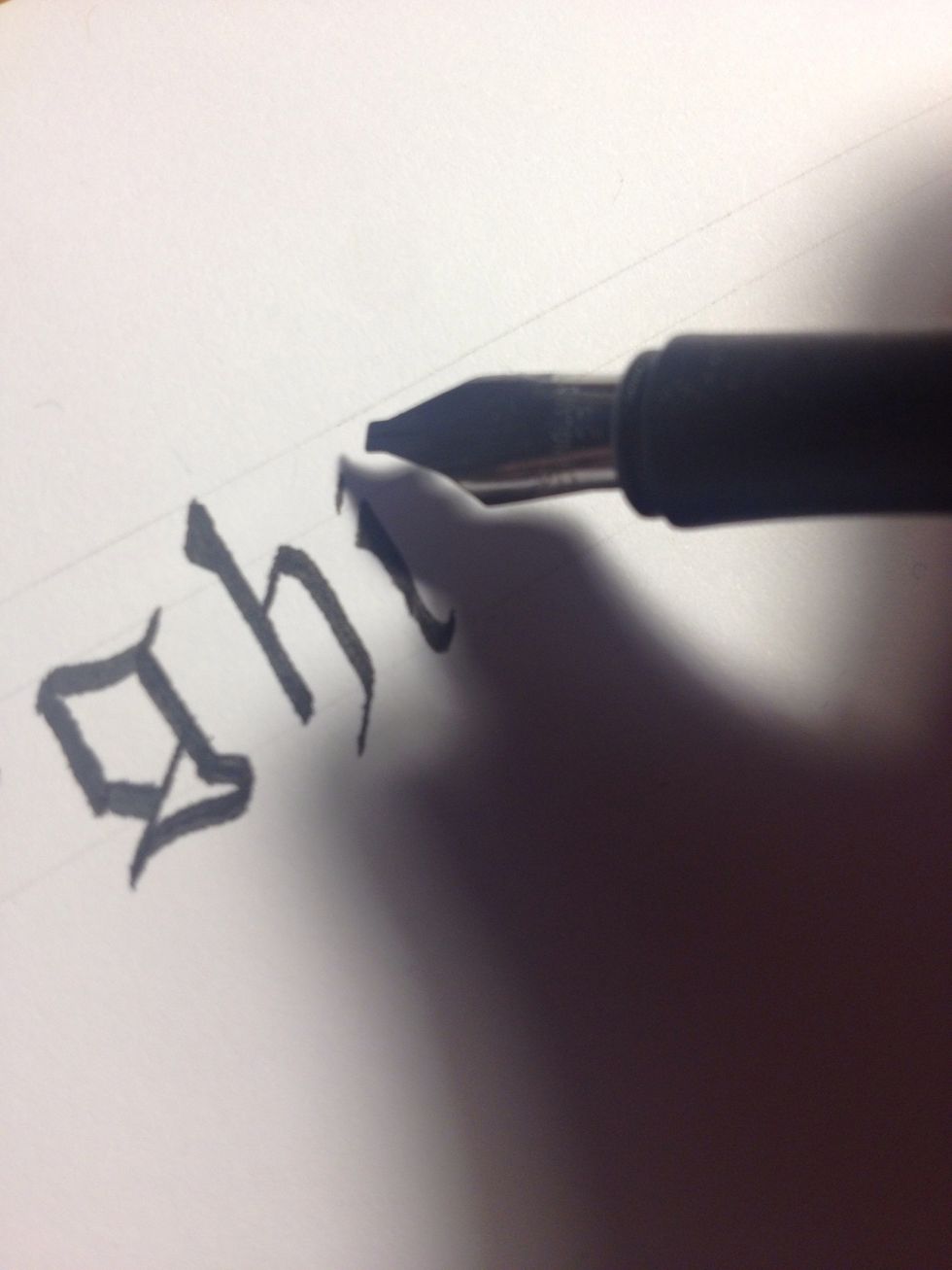 The dot can either be a thin, straight stroke up and to the right...
...or a more elaborate comma-type stroke, down and to the left.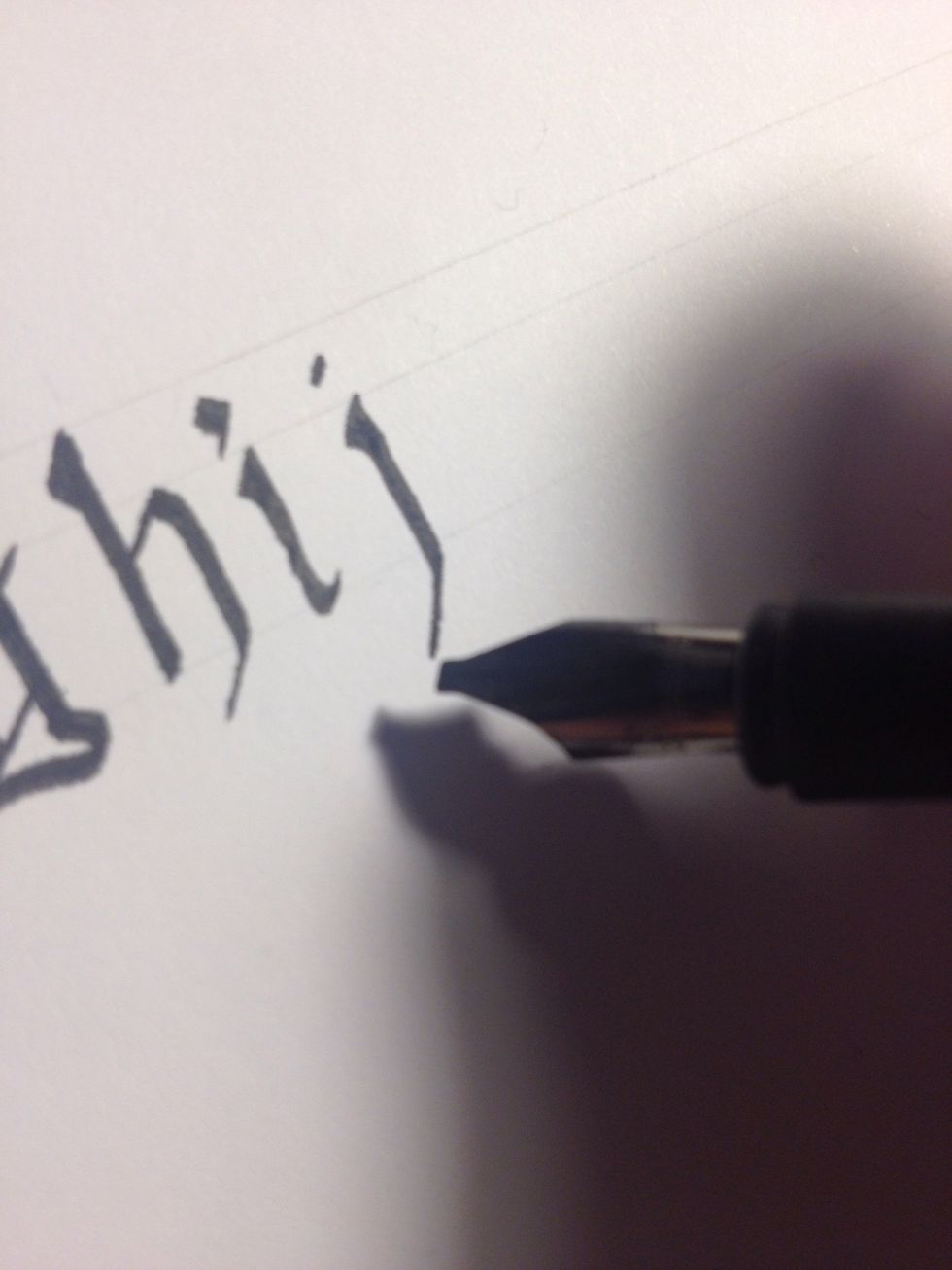 "J" is a single stroke from the minuscule top line, embellished at the top and curving to the left below the bottom line.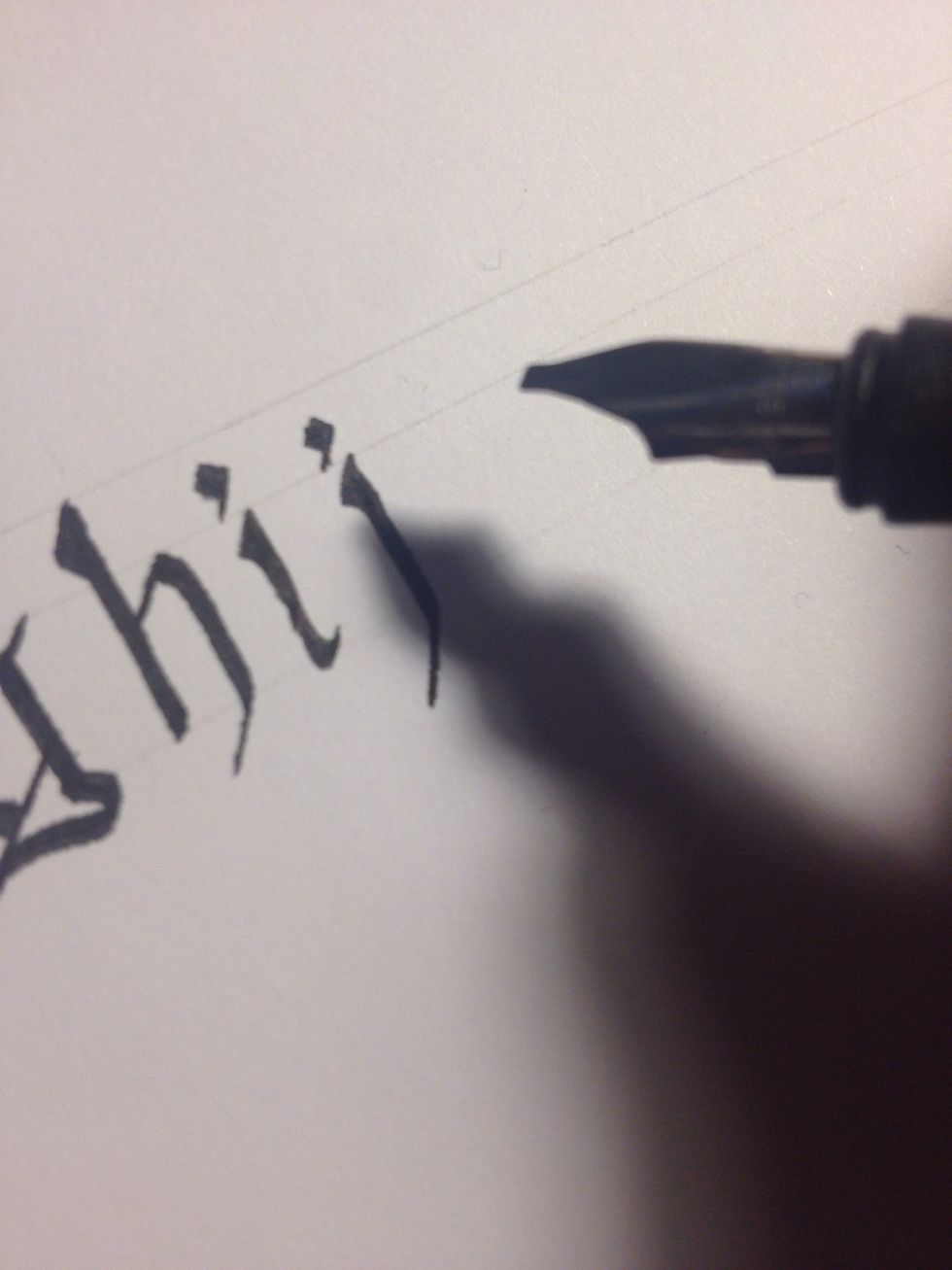 We'll use the more elaborate dot for this letter, for the sake of consistency.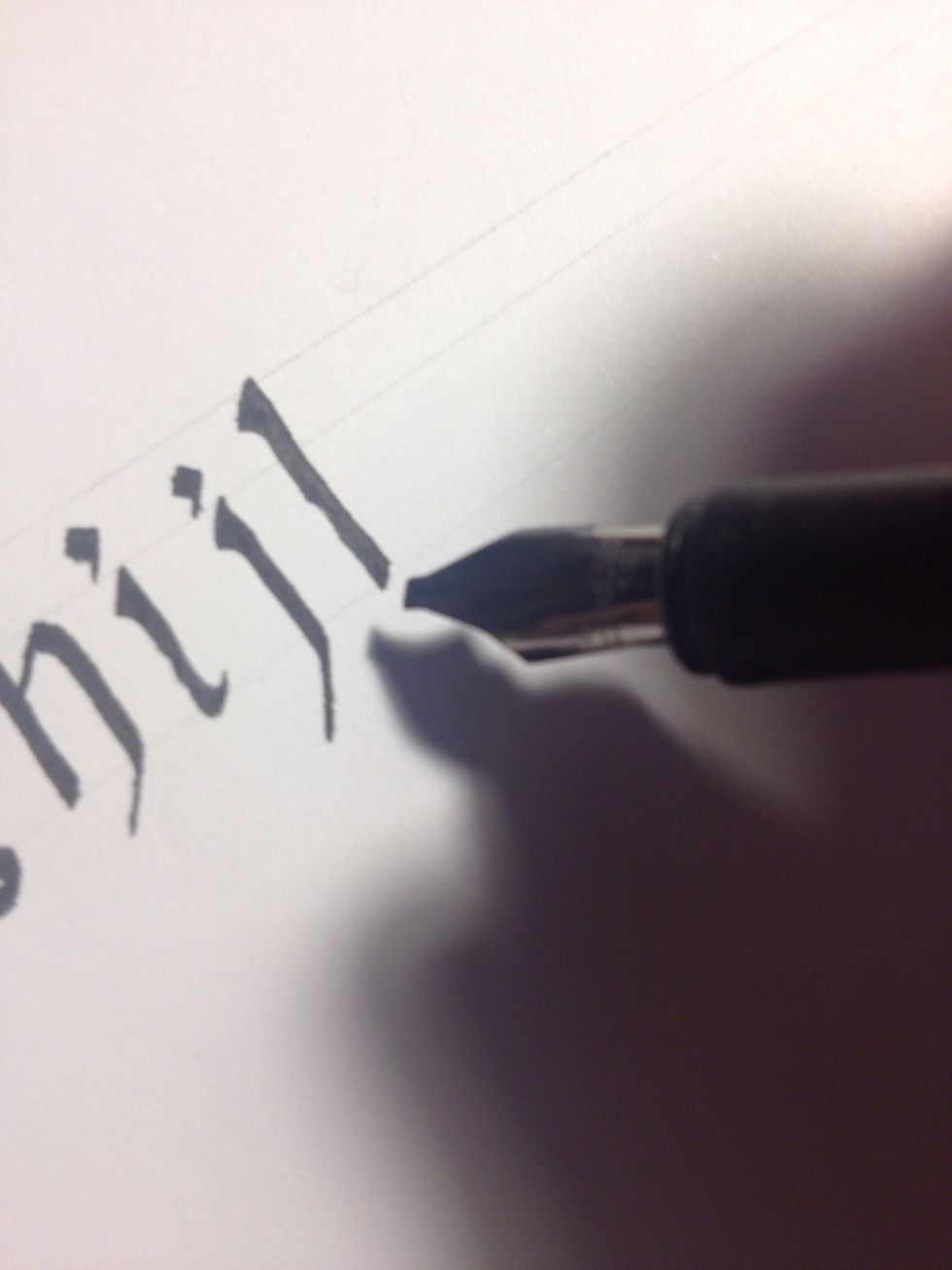 "K" begins as a tall, embellished trunk.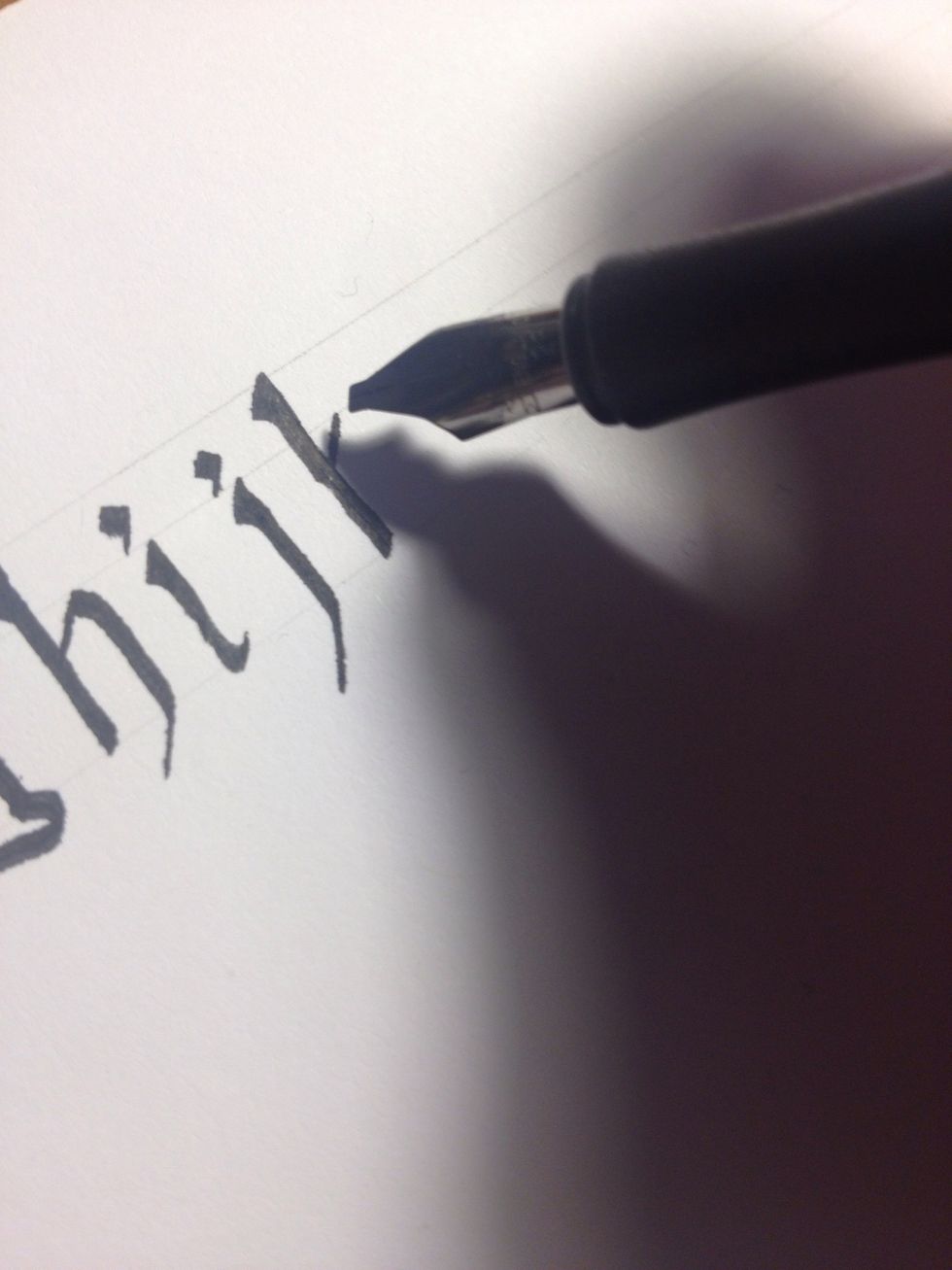 The second stroke is a short, thin stroke up to the minuscule top line, exactly like the second stroke for letter "h".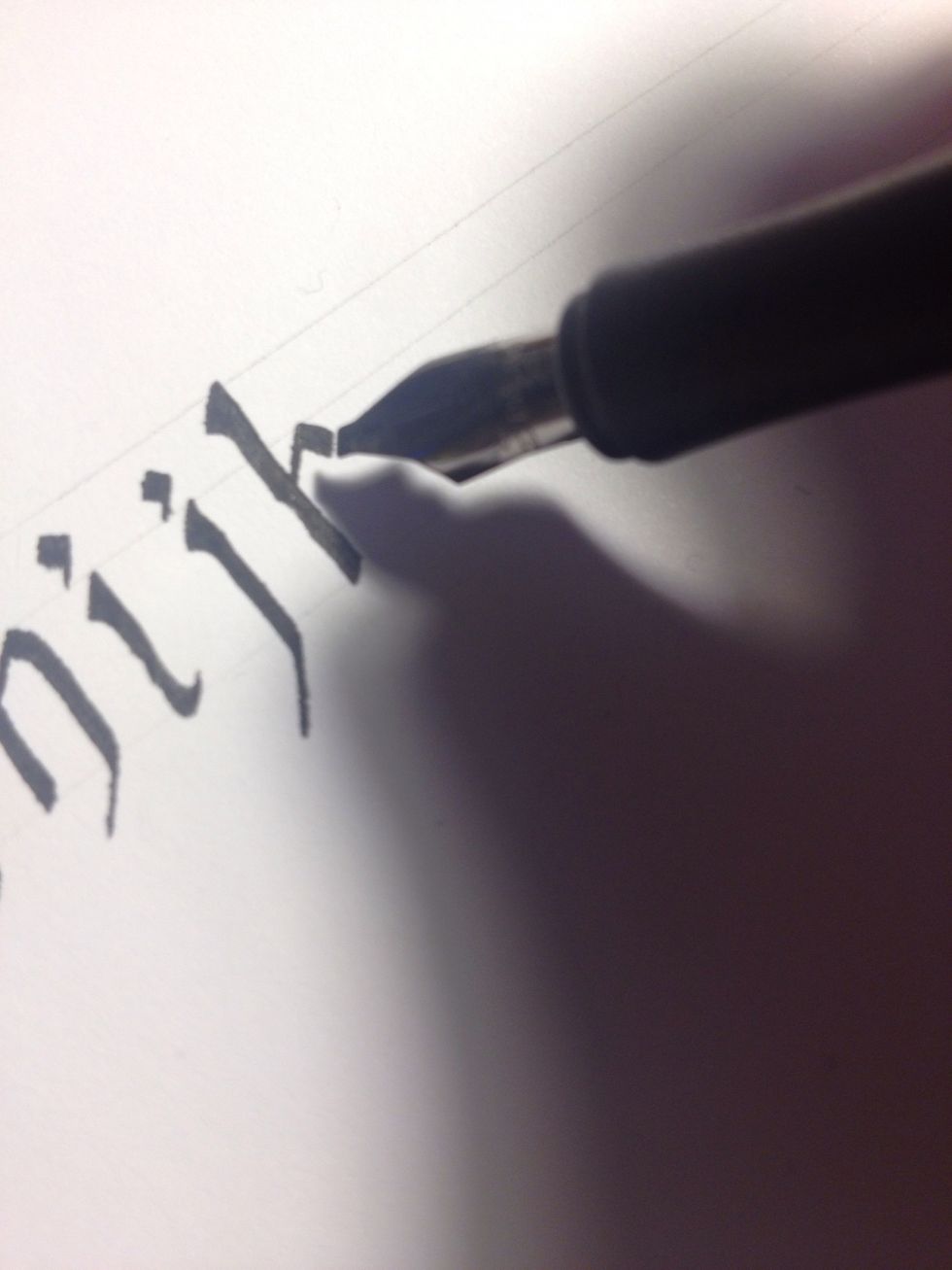 From there, make a very short stroke down and to the right, still very much like "h".
Make another thin stroke down and left, connecting with the trunk.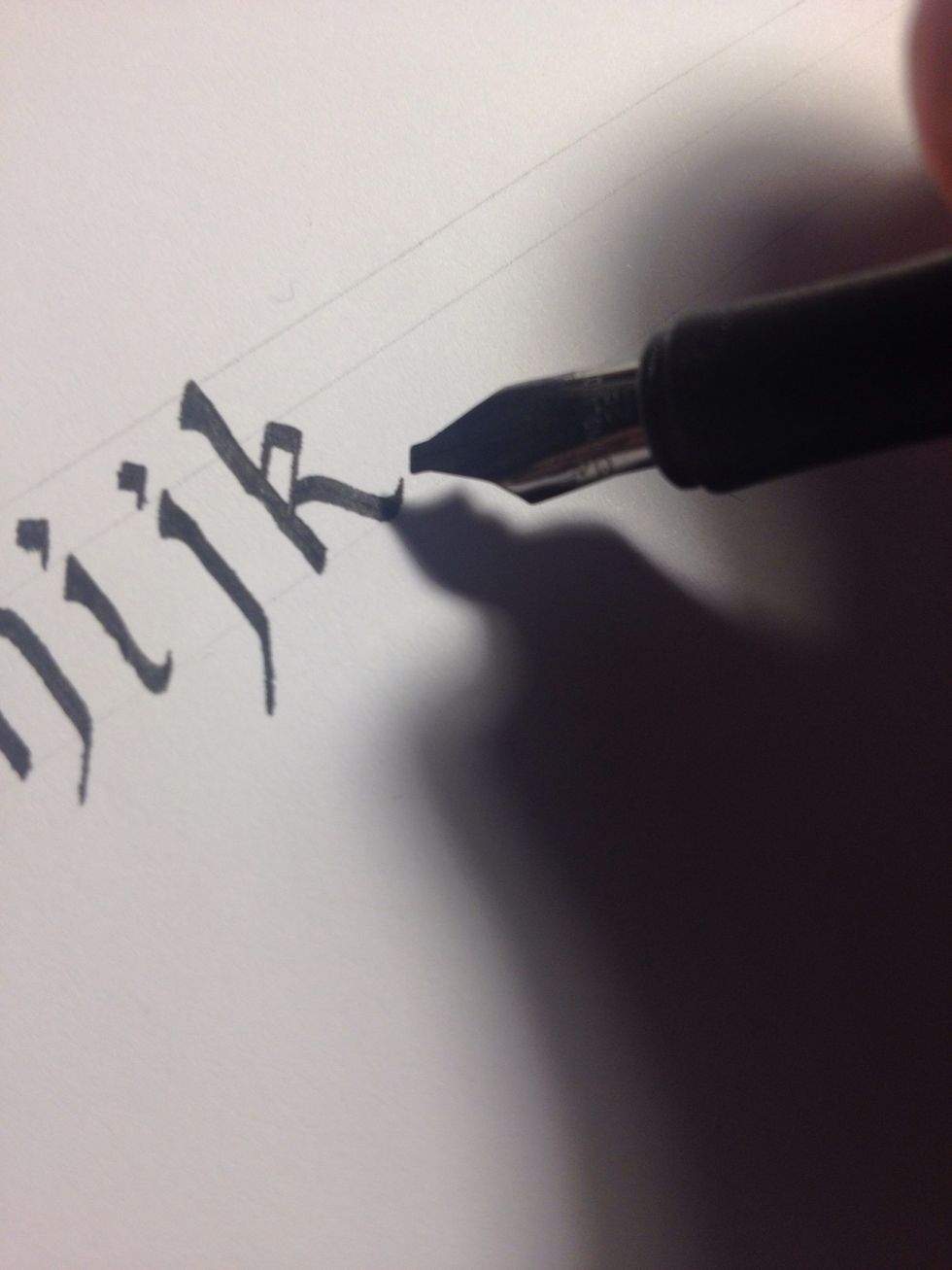 From here you can do several things; the second leg of "k" can be an elongated "j" shape, a straight thick line with an embellished foot, or, in this case, a simple wavy downstroke, thin on both ends.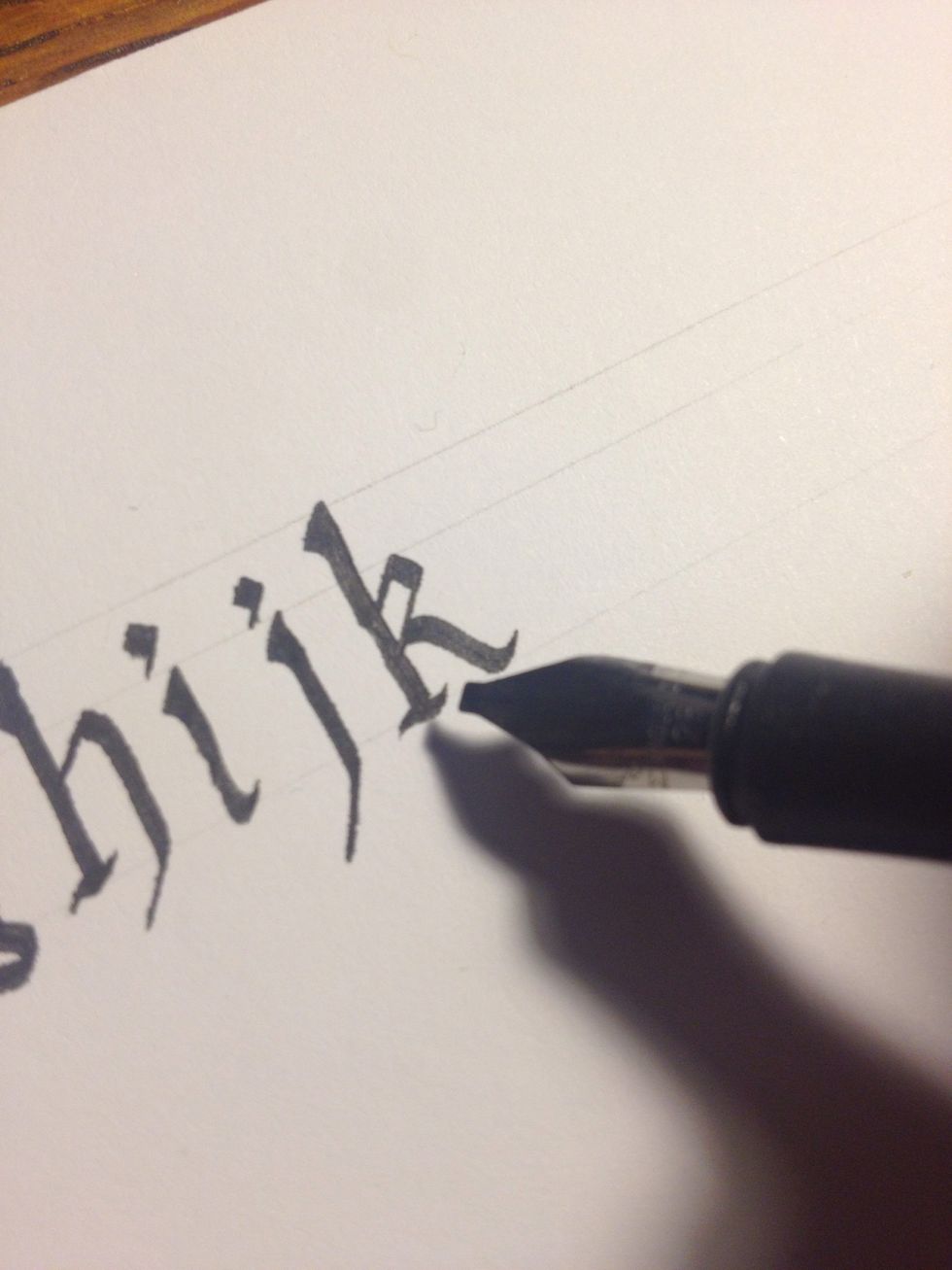 Add an embellishment to the foot of the trunk.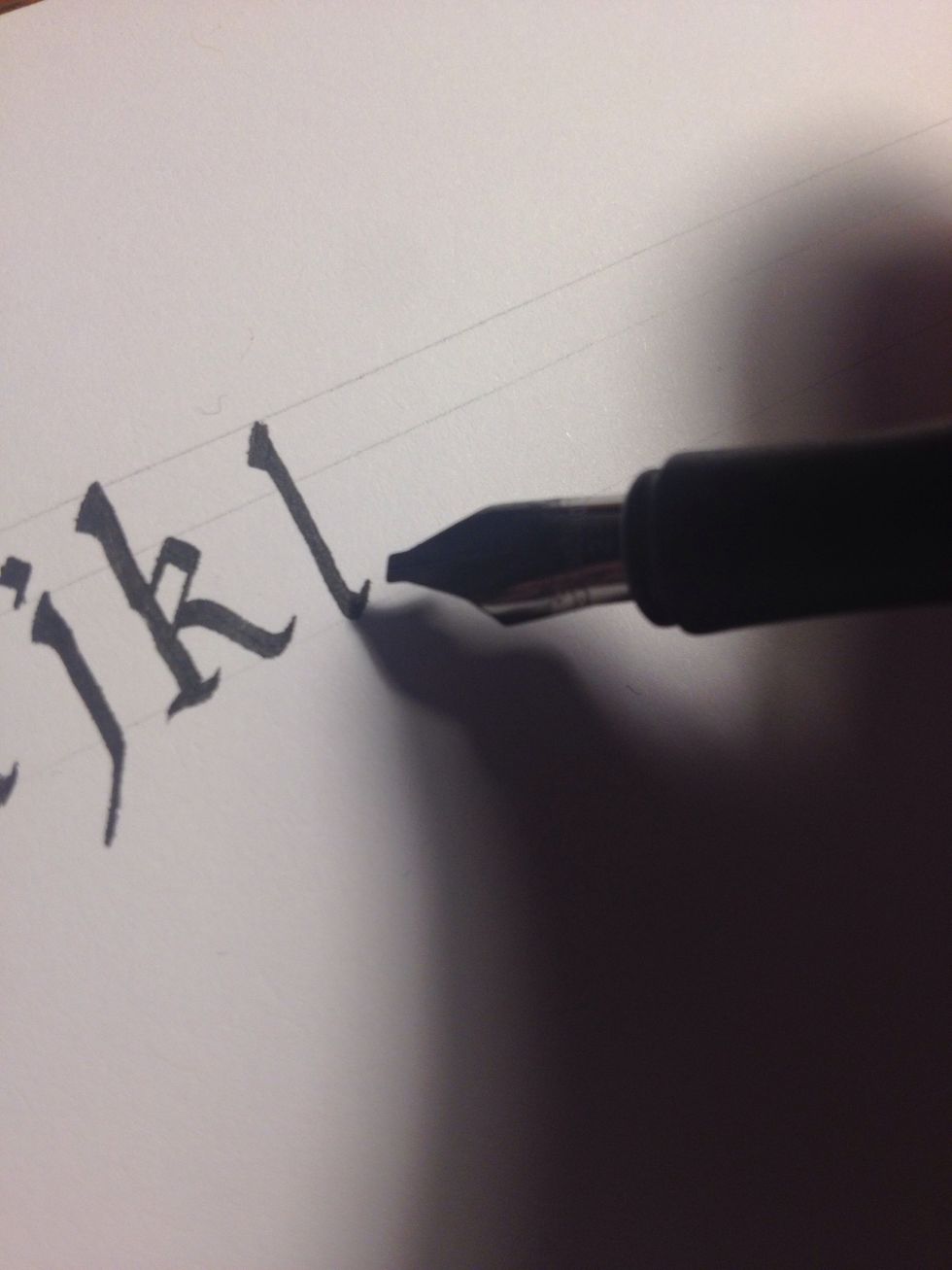 "L" is perhaps the simplest of all; one stroke, a tall stalk with an upward curve at the foot, with a standard triangle embellishment.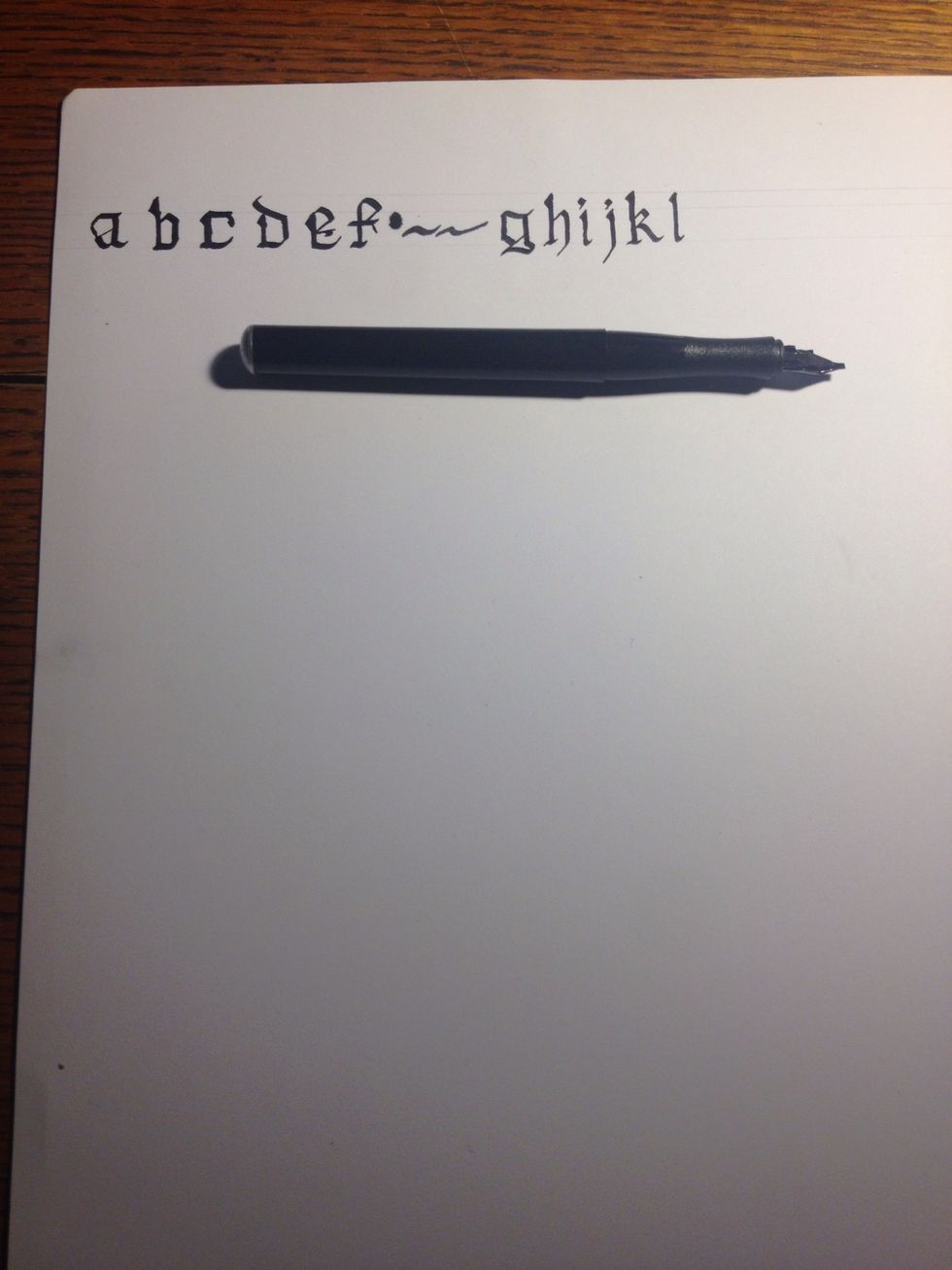 Your Gothic alphabet grows!
Your trusty calligraphy pen
Paper
Evan Wing
Writer going to school in beautiful Burlington. I am a licensed captain and sailing instructor, I fence, and I love anything beautiful and old-fashioned.