Write Calligraphy Lesson 10: Punctuation & Detail
18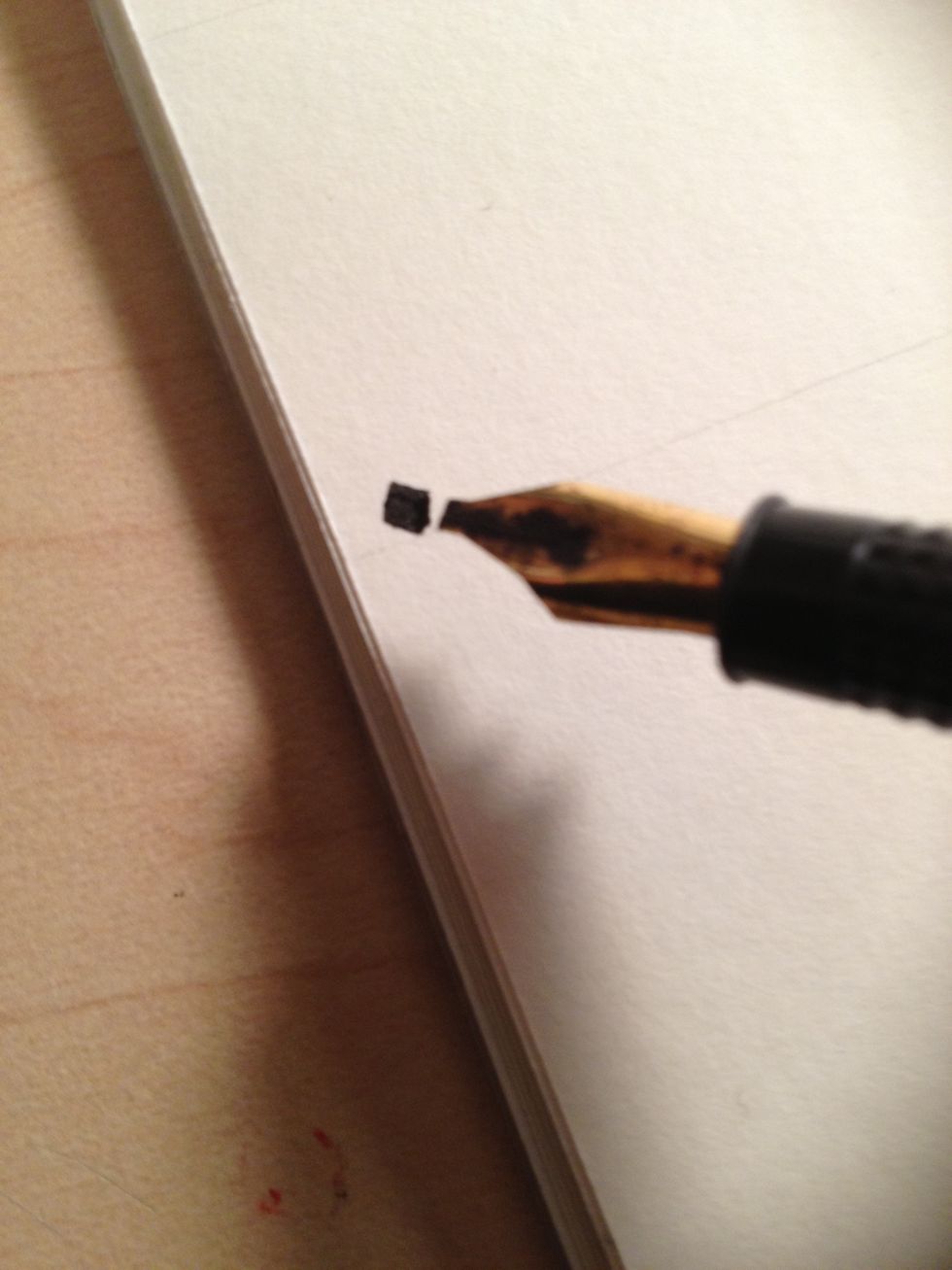 A basic period, or dot, is formed by making a square. Thick nibs can usually accomplish this with a single stroke; thinner nibs might take two.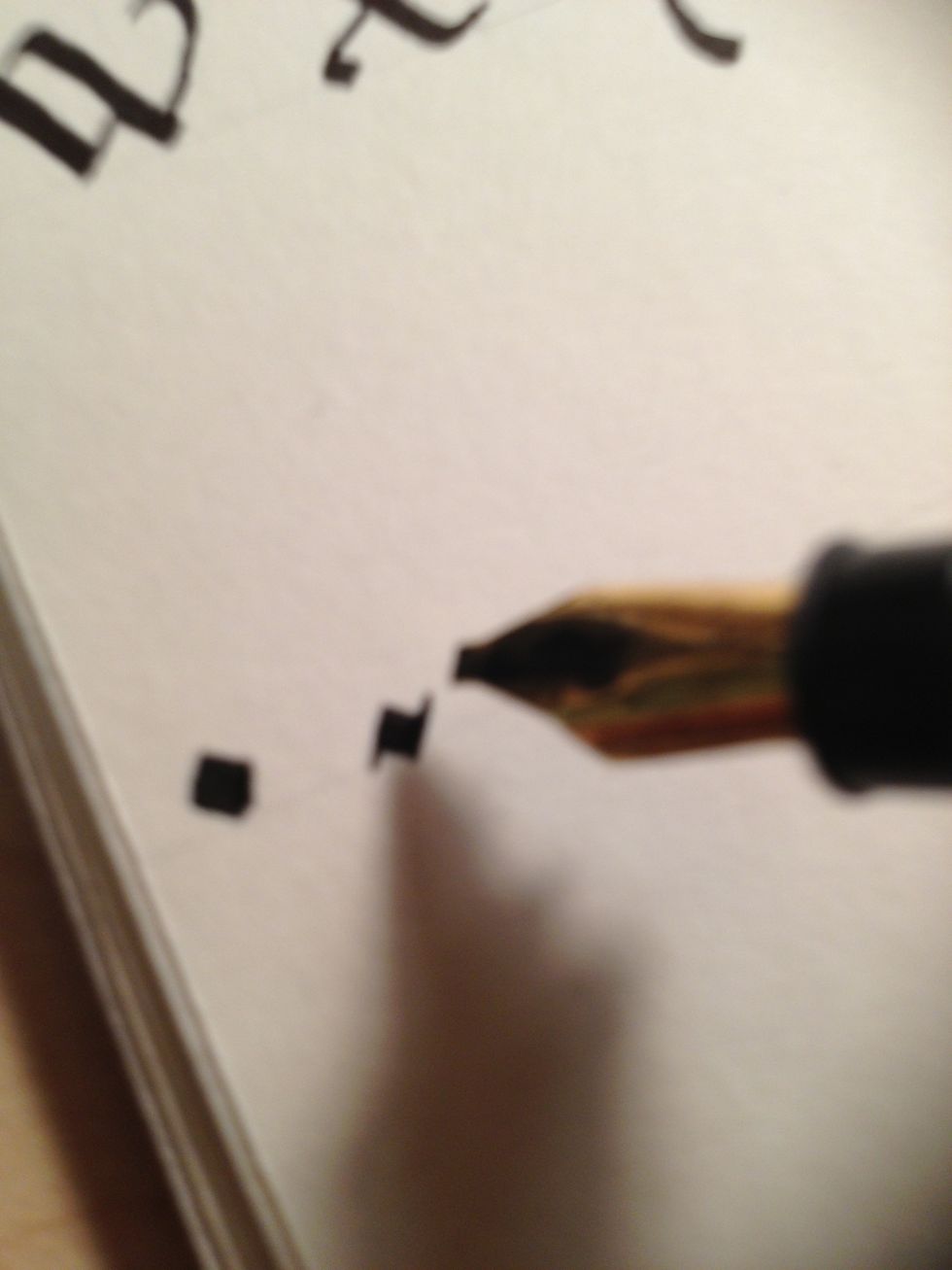 Another style involves adding subdued flourishes (essentially straight lines) to either end, running horizontally...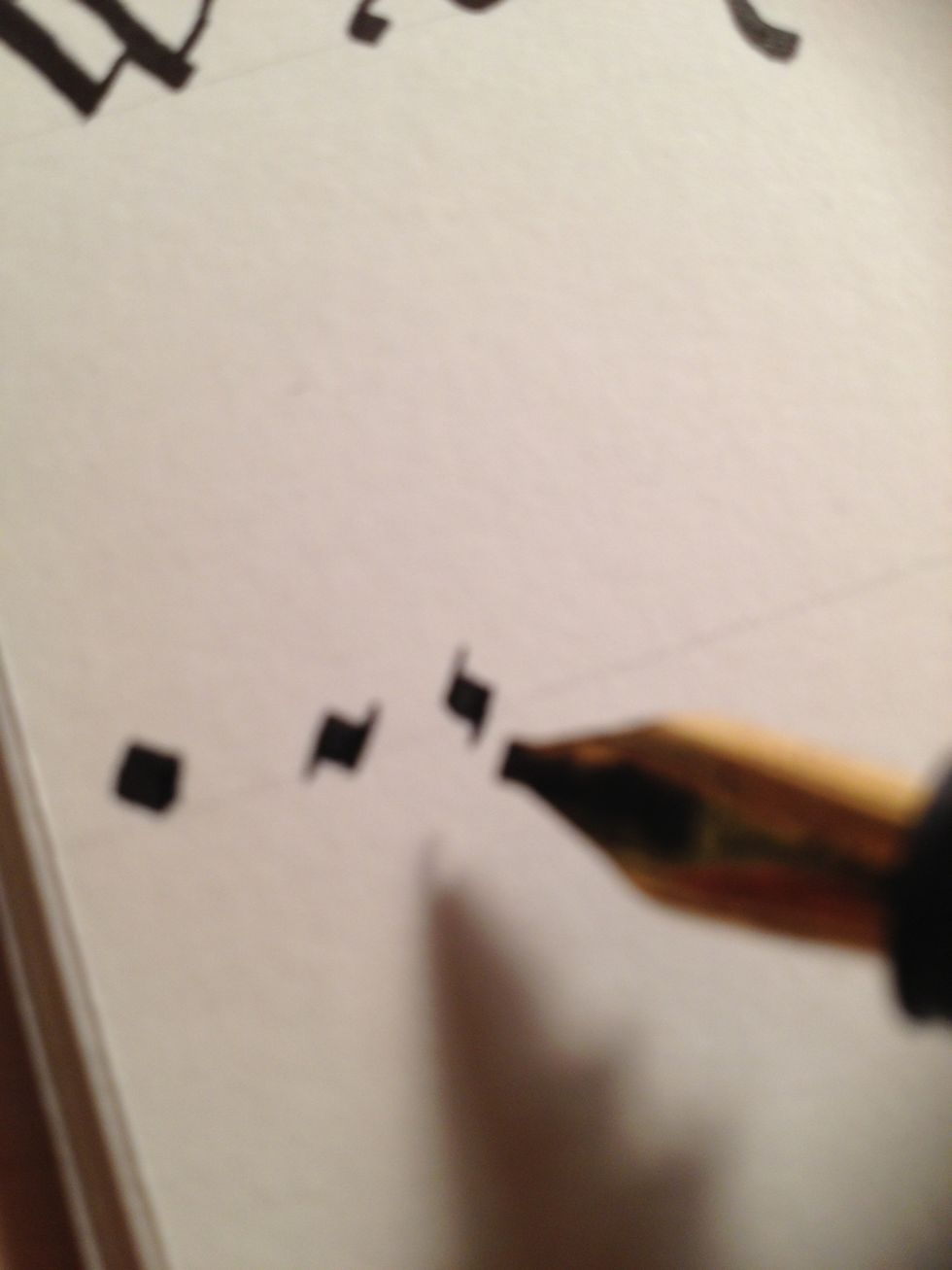 ...or vertically.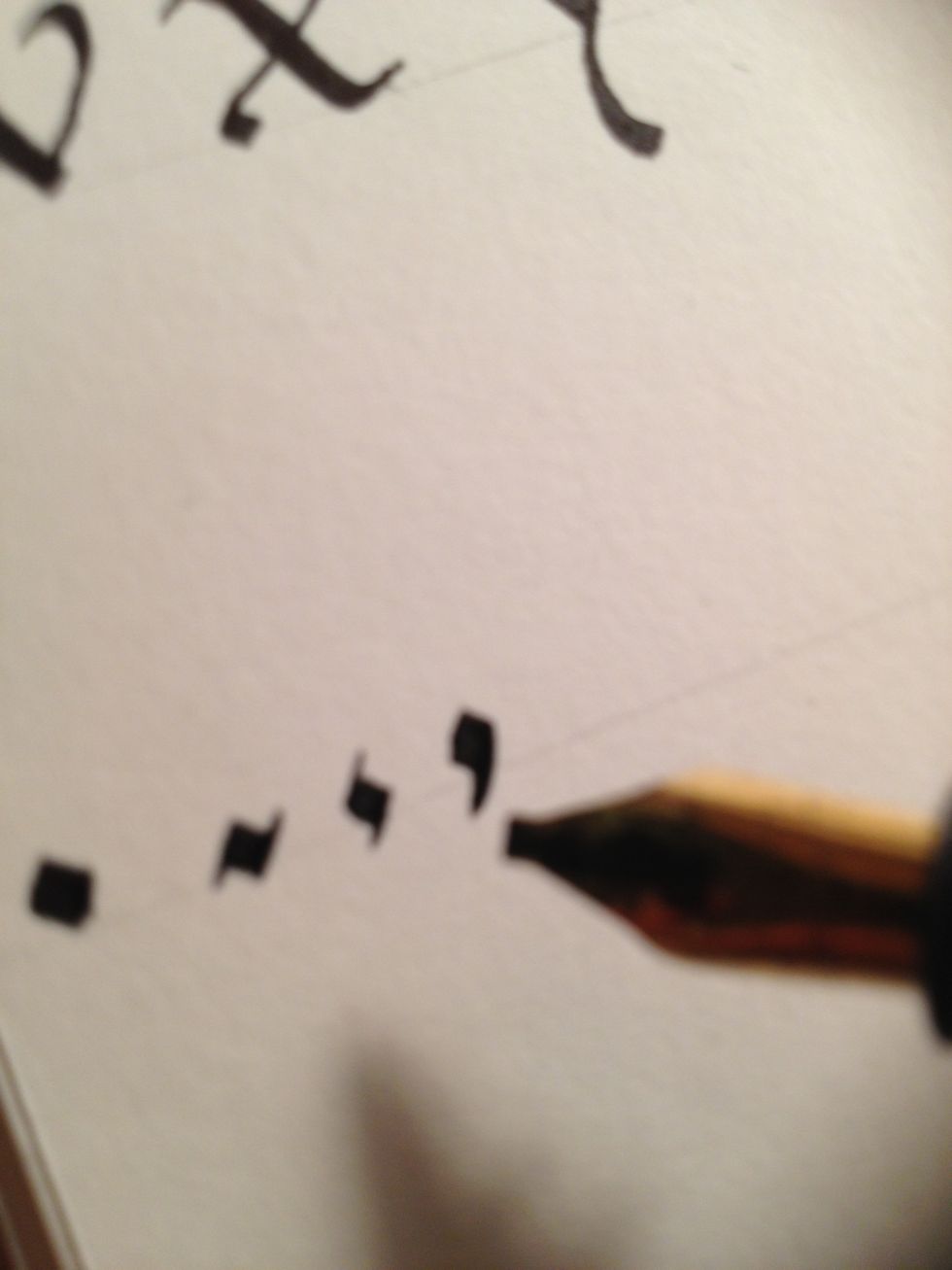 Commas are formed by adding a curve below a normal dot.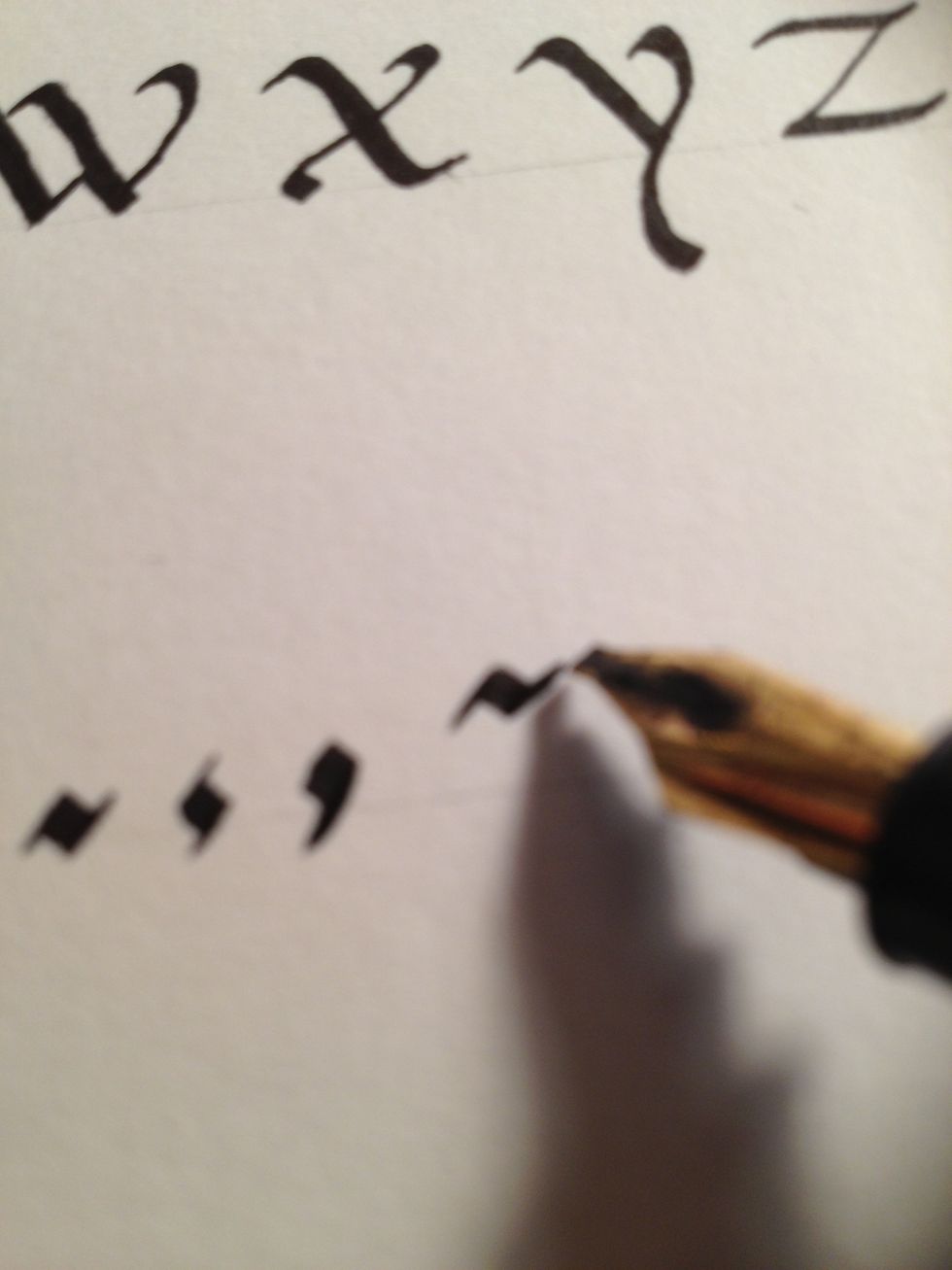 Short dashes are slightly stretched flourished periods, placed halfway between top and bottom.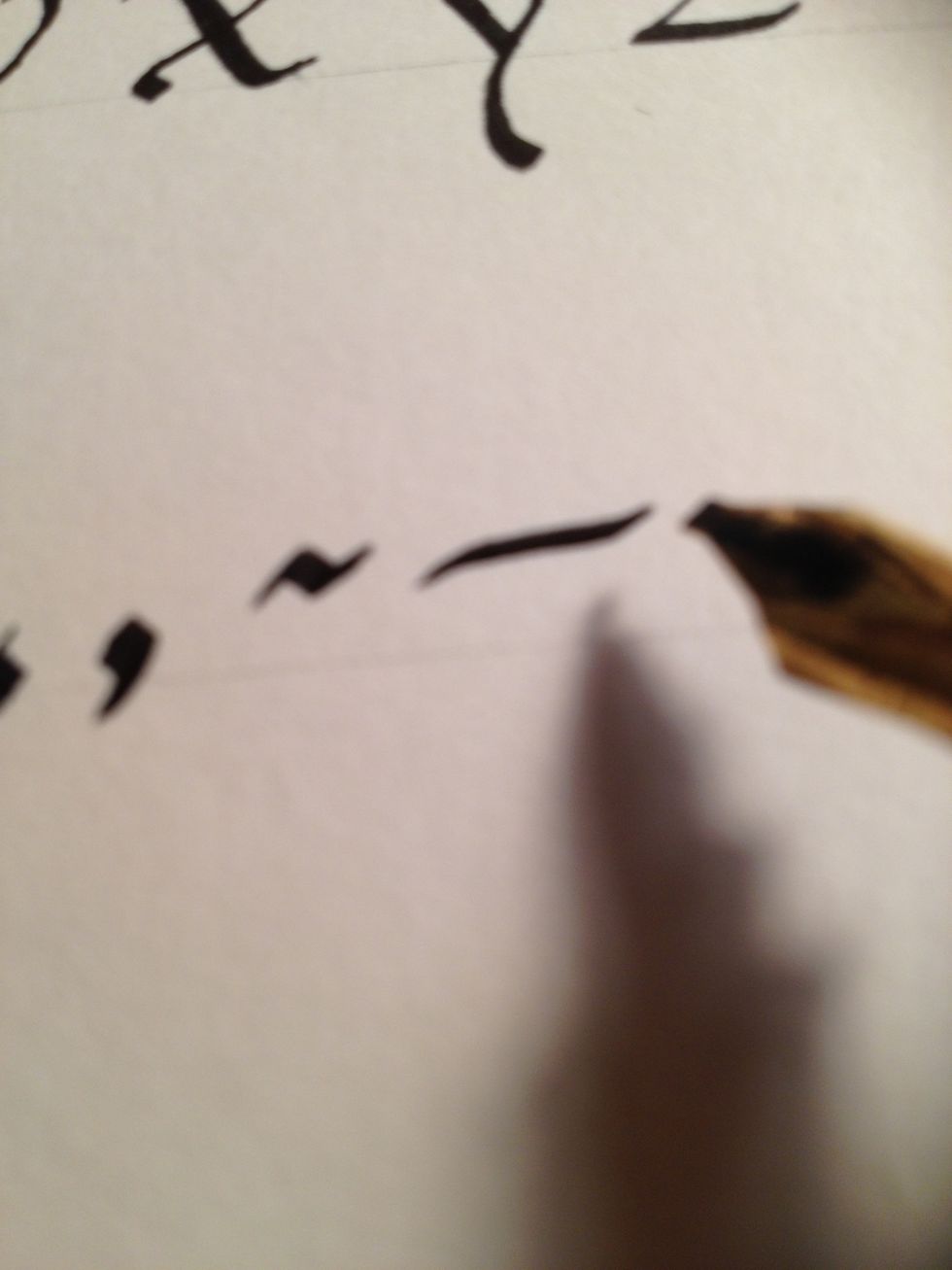 Hyphens are formed by making a straight line with curves at either end.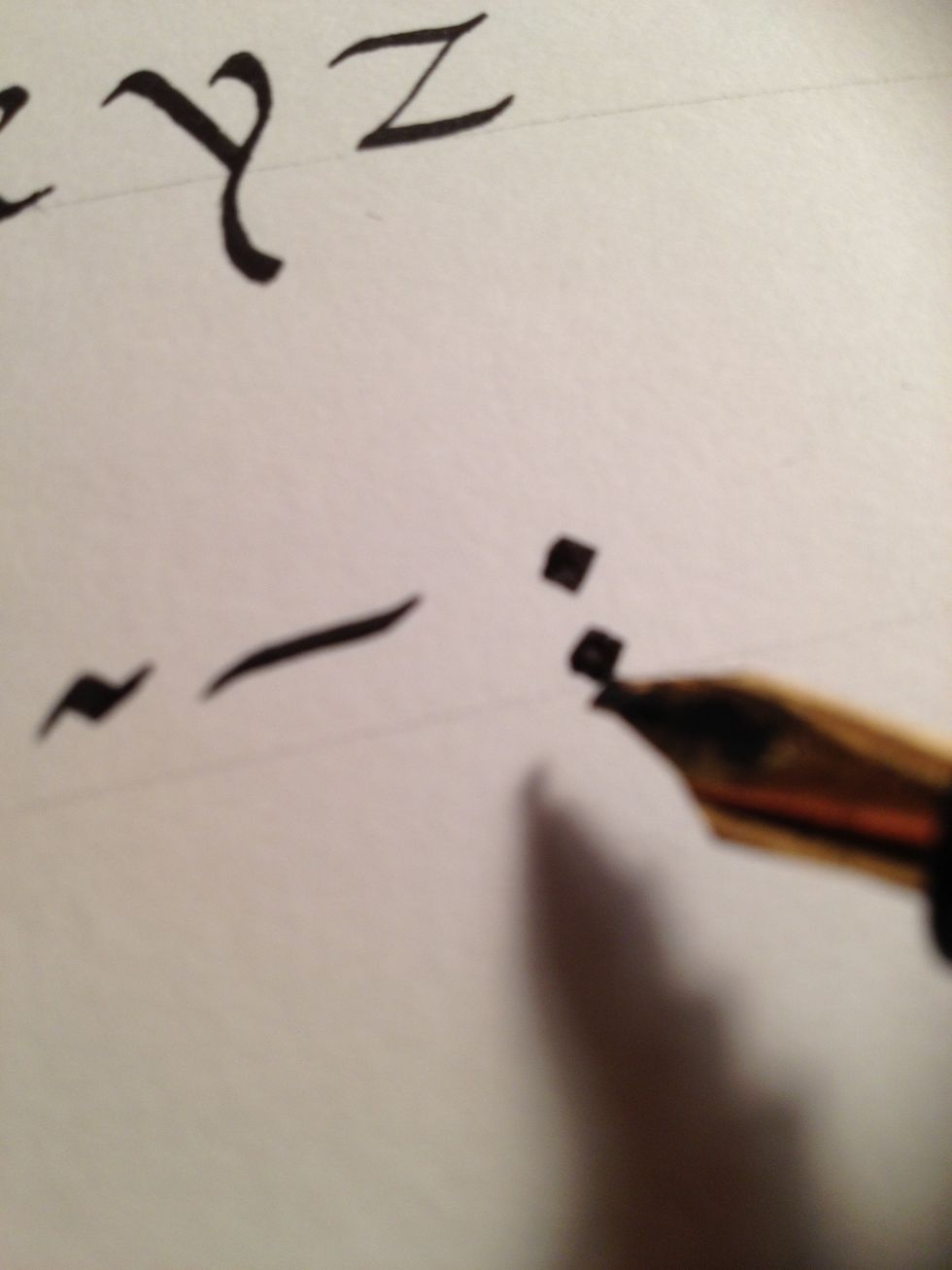 Colons should be formed with plain dots, to avoid them looking cluttered or being confused with semicolons.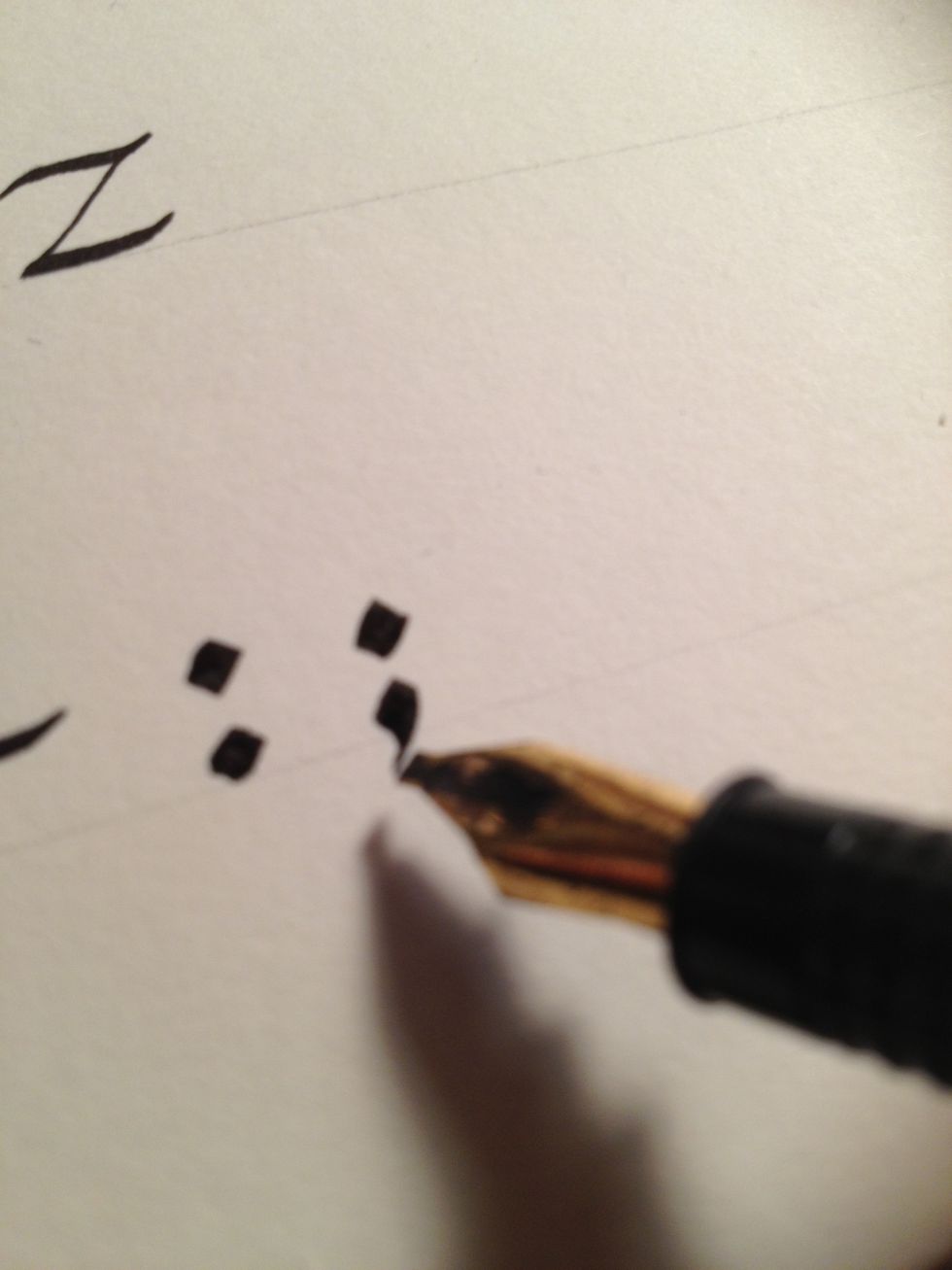 Semicolons are a plain dot and comma over one another.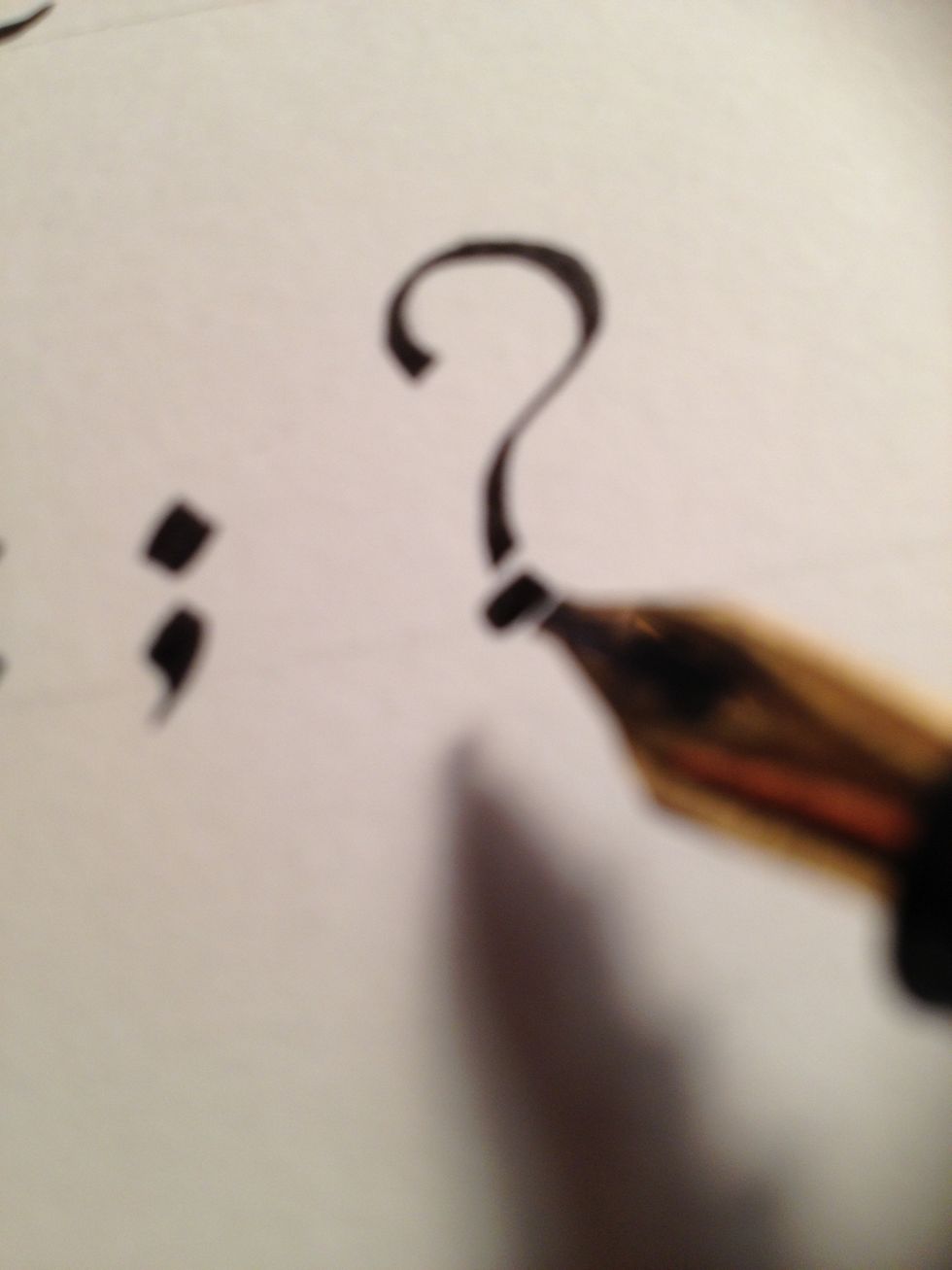 Question marks are thinner and less curvy than their modern counterparts; also, note the reduced distance between the dot and the body. They should almost touch.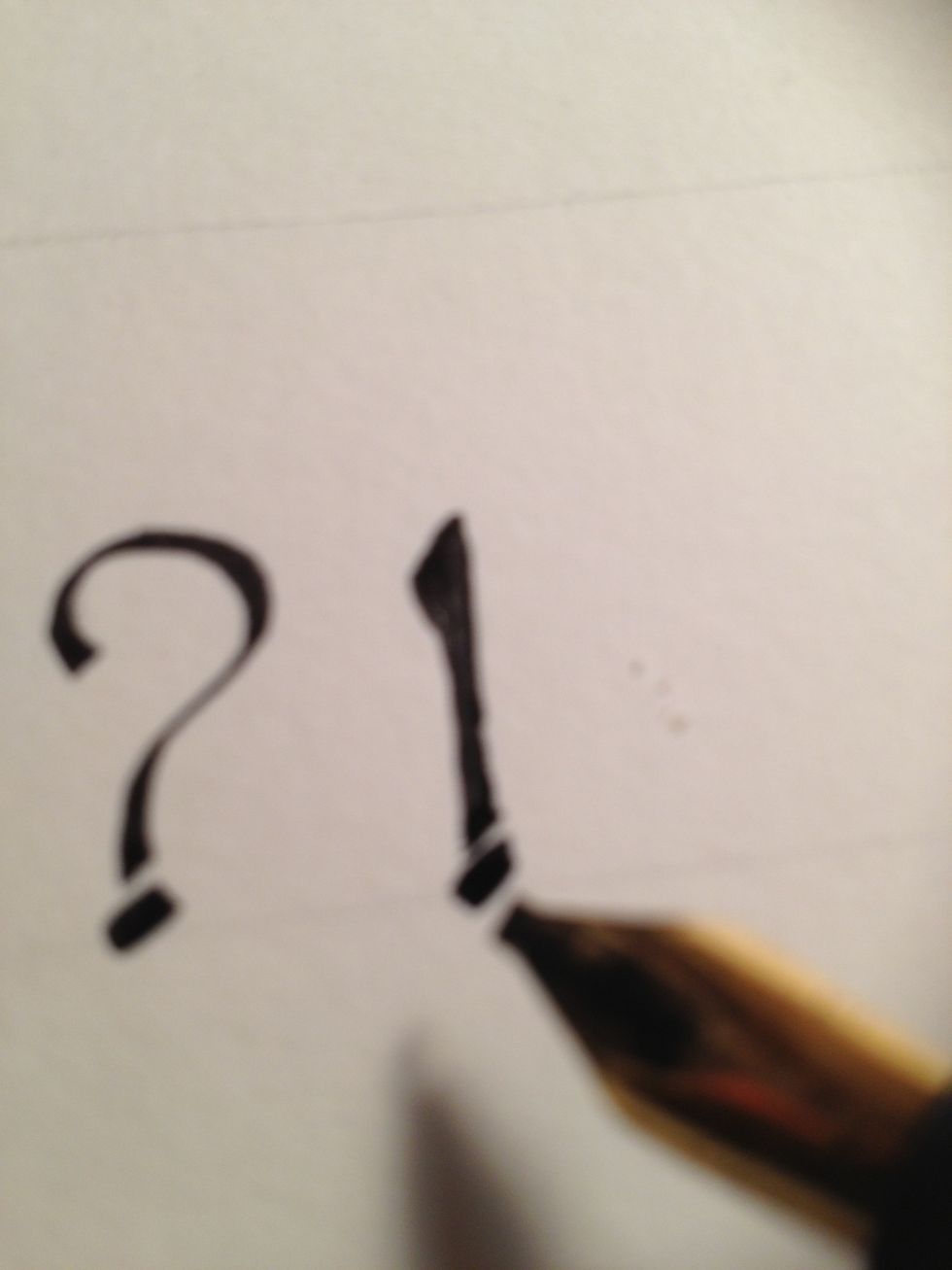 Exclamation points are essentially tall Majuscule trunks placed slightly off the bottom line. Again, place the dot close to the trunk.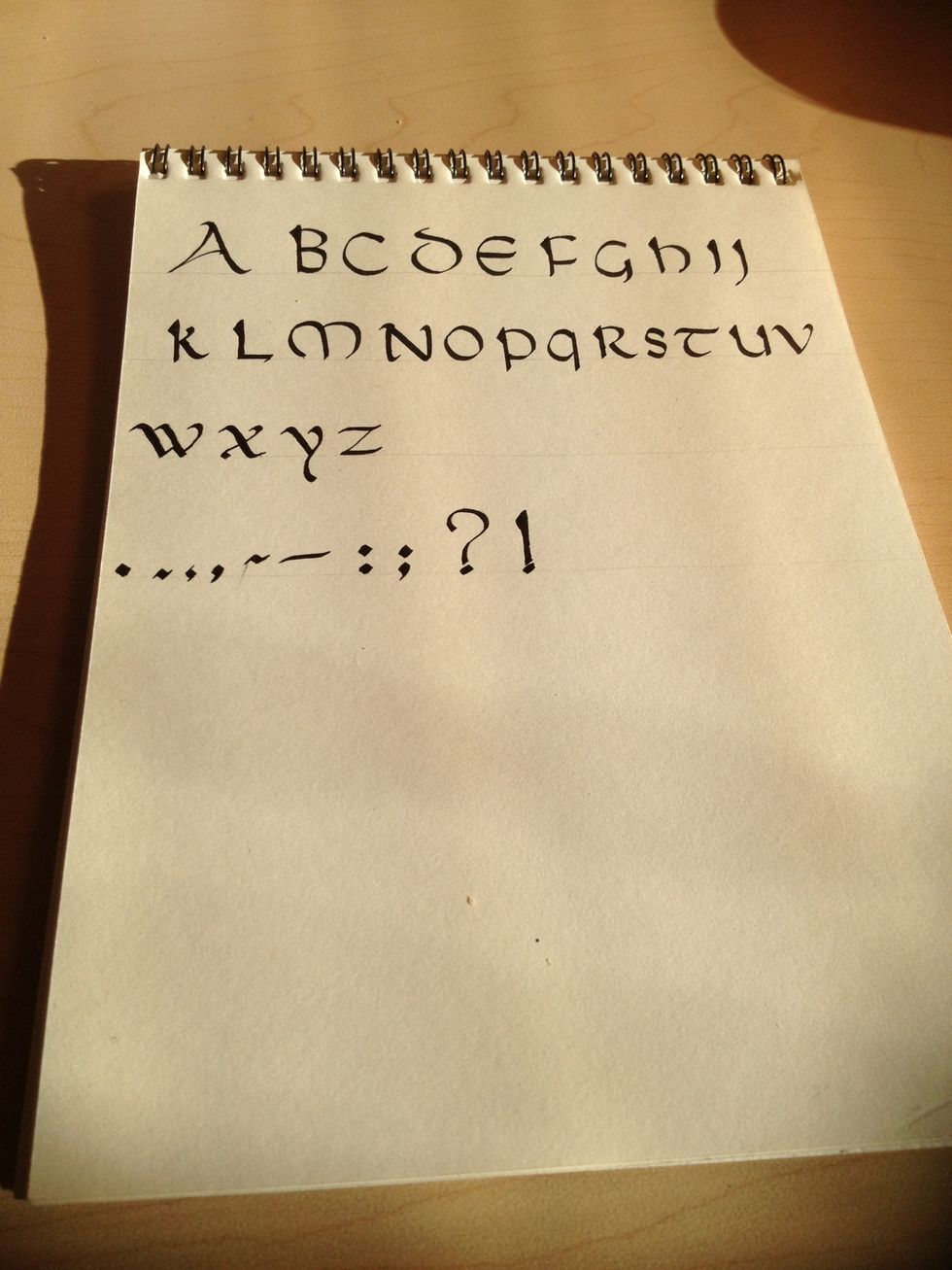 More to come soon!
Evan Wing
Writer going to school in beautiful Burlington. I am a licensed captain and sailing instructor, I fence, and I love anything beautiful and old-fashioned.