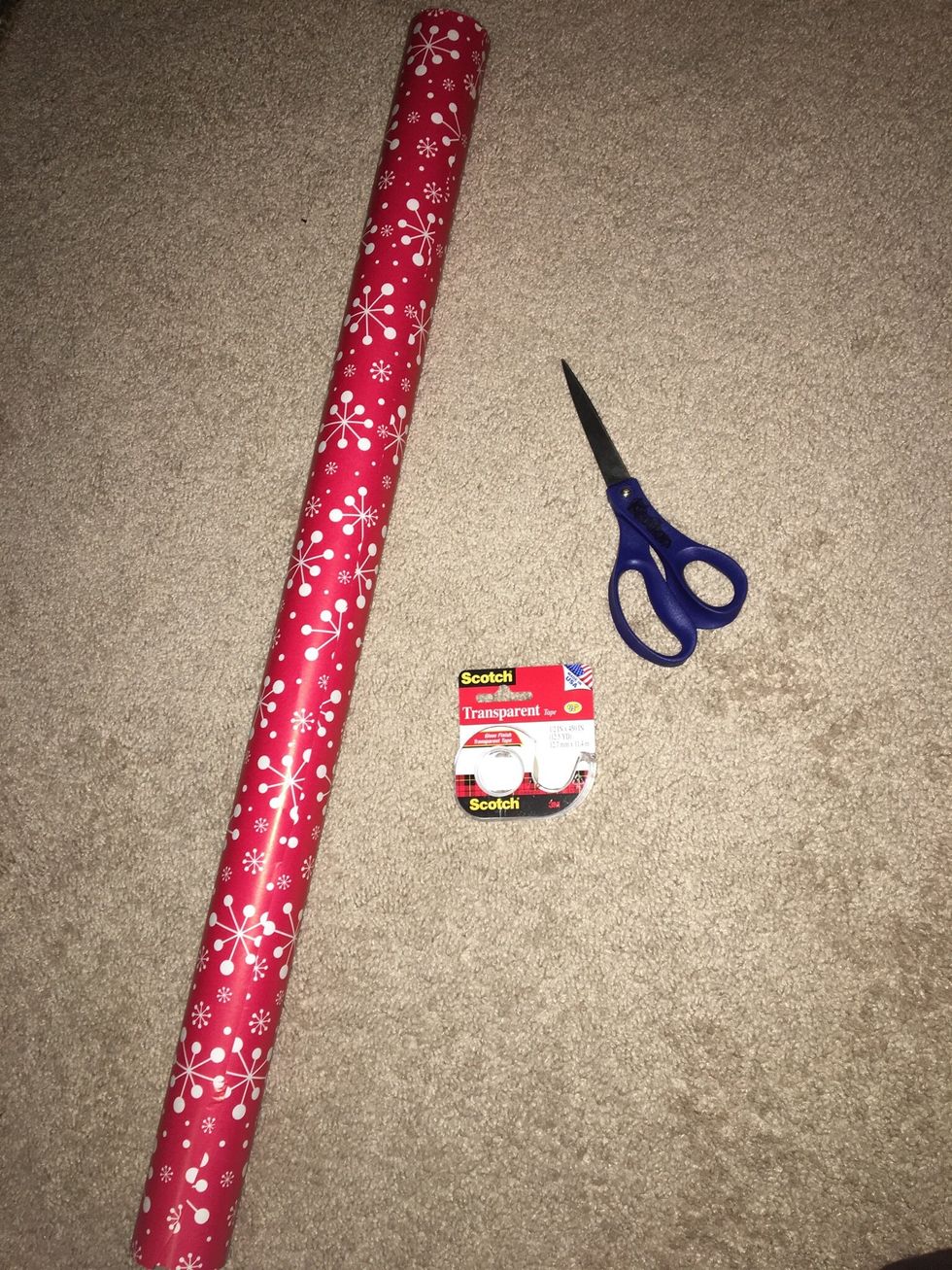 Pick out your favorite wrapping paper, grab a pair of scissors, and a roll of tape.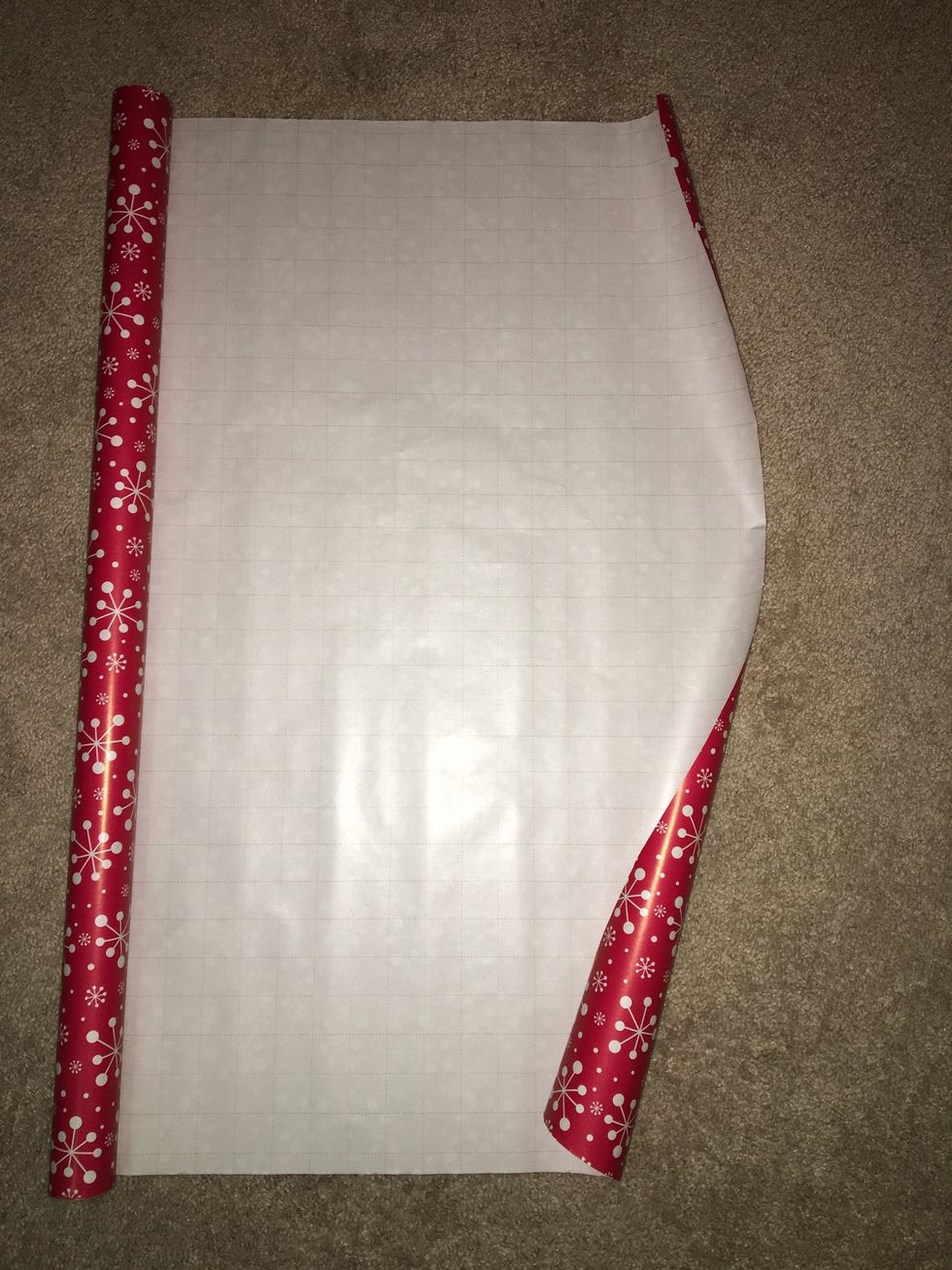 Roll out your wrapping paper.
Place the present you are wrapping on the wrapping paper.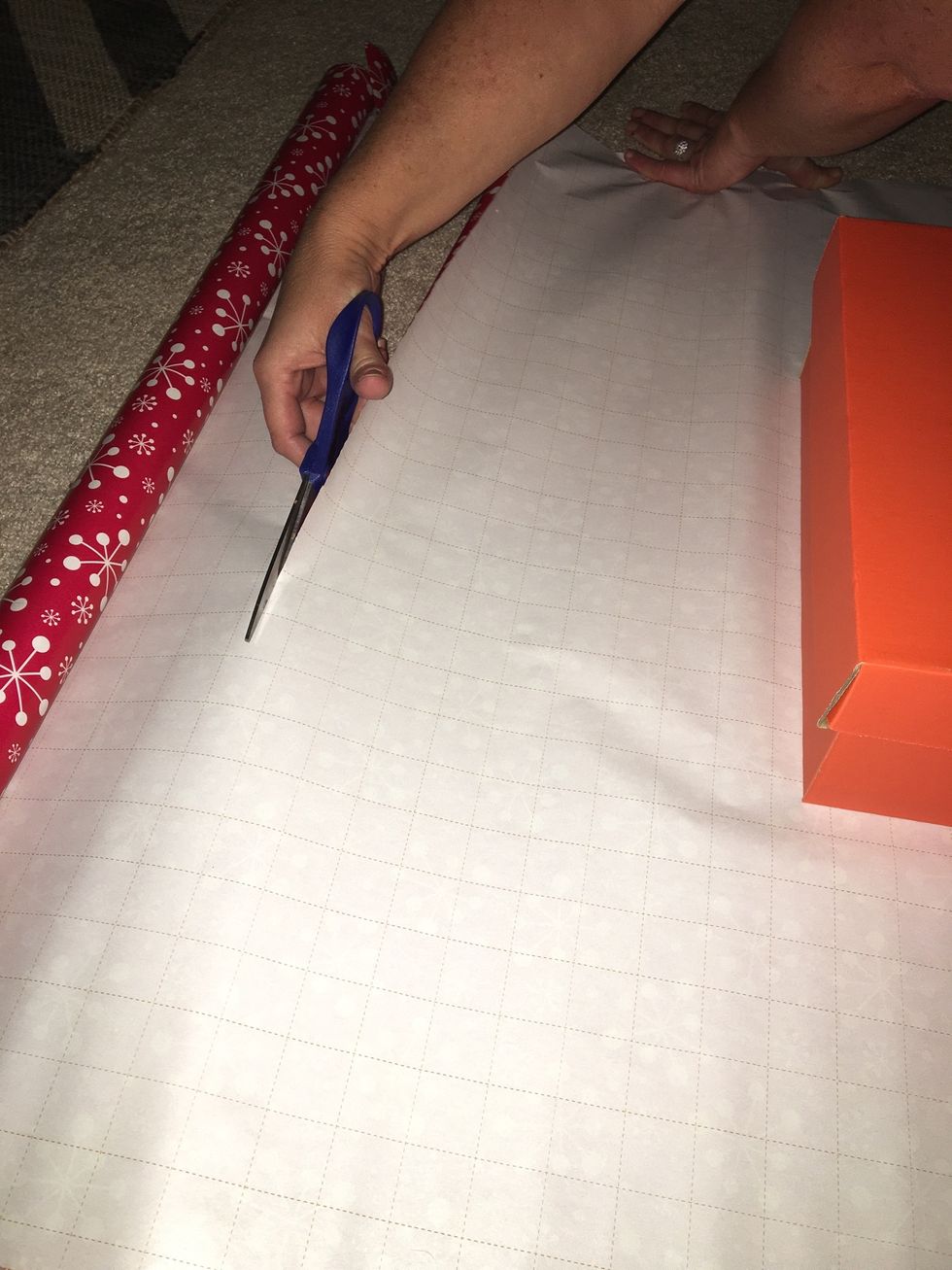 Cut the sheet of wrapping paper off of the roll.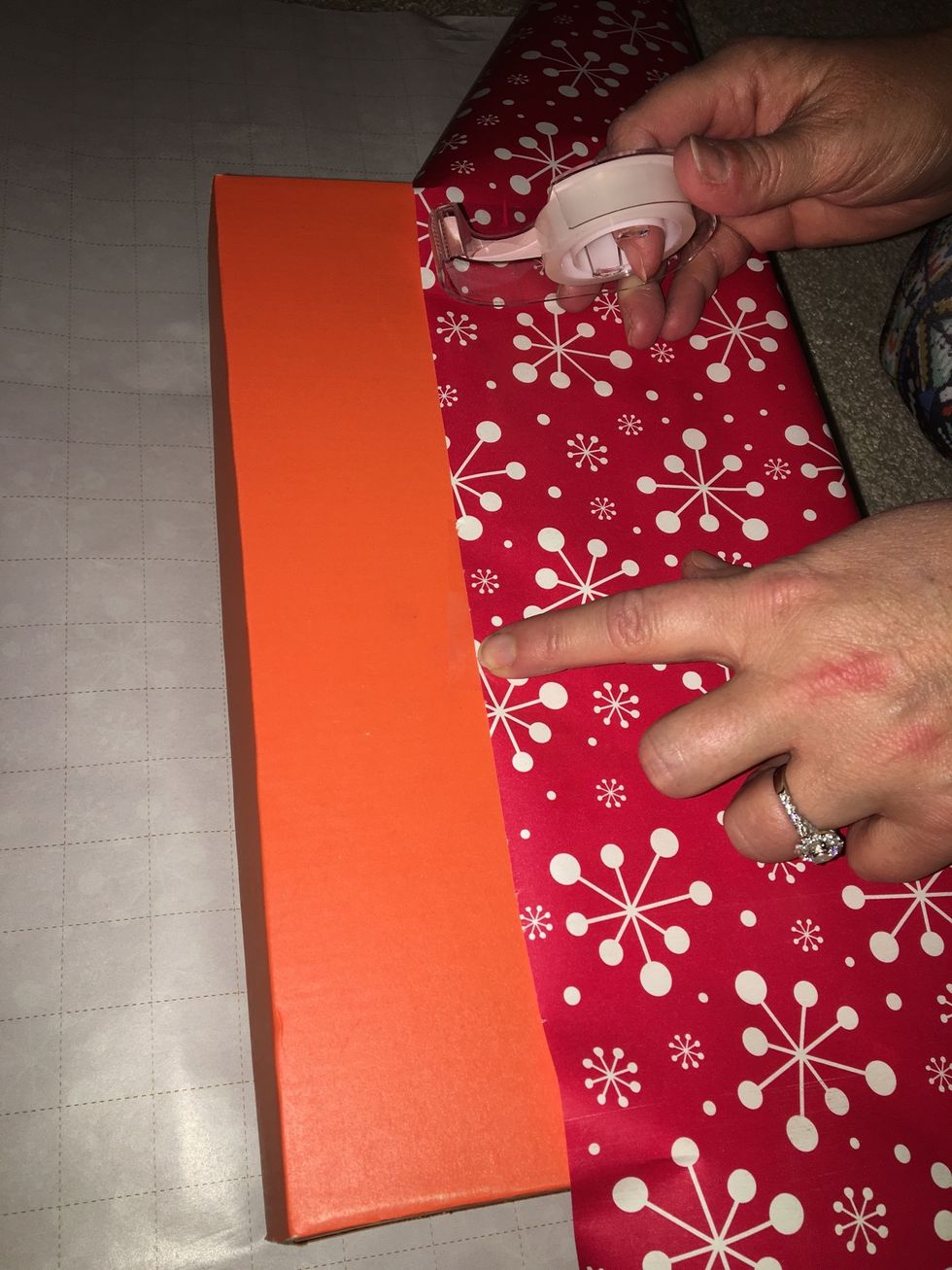 Fold one side of the wrapping paper over the present and tape it.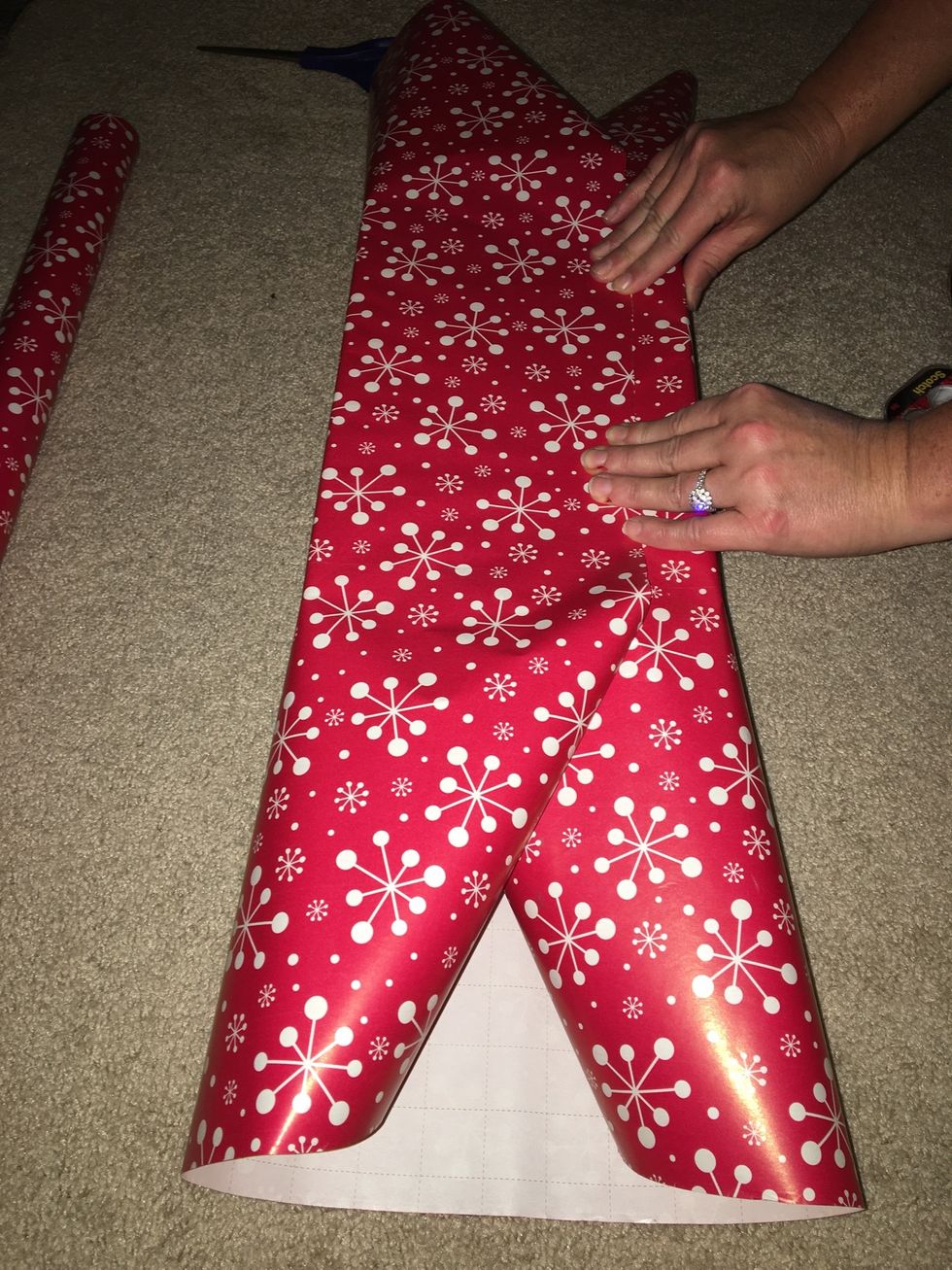 Fold the opposite side of wrapping paper over the present.
Tape the opposite side down.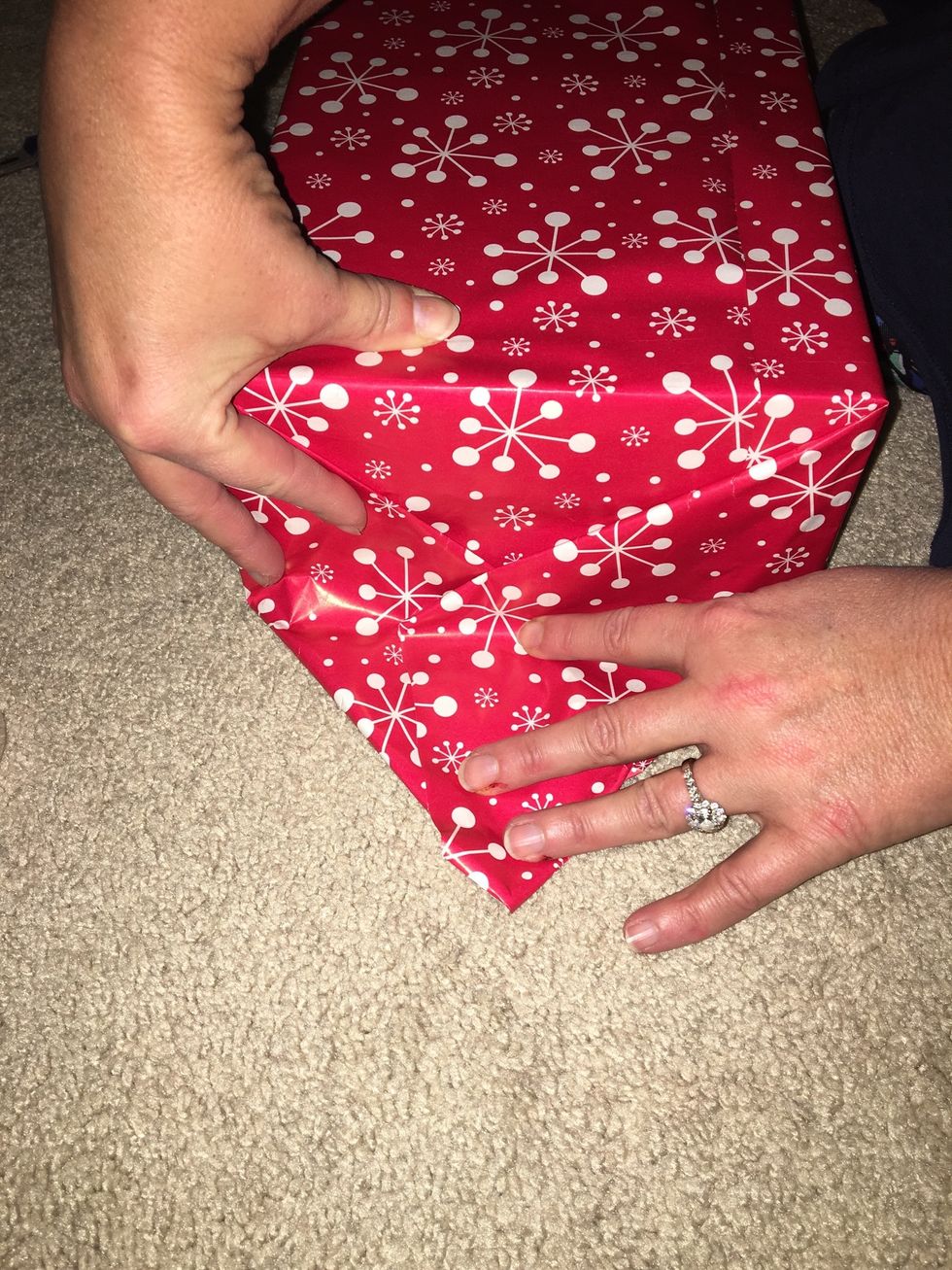 Take the ends of the wrapping paper and fold them inward, making a triangle shape.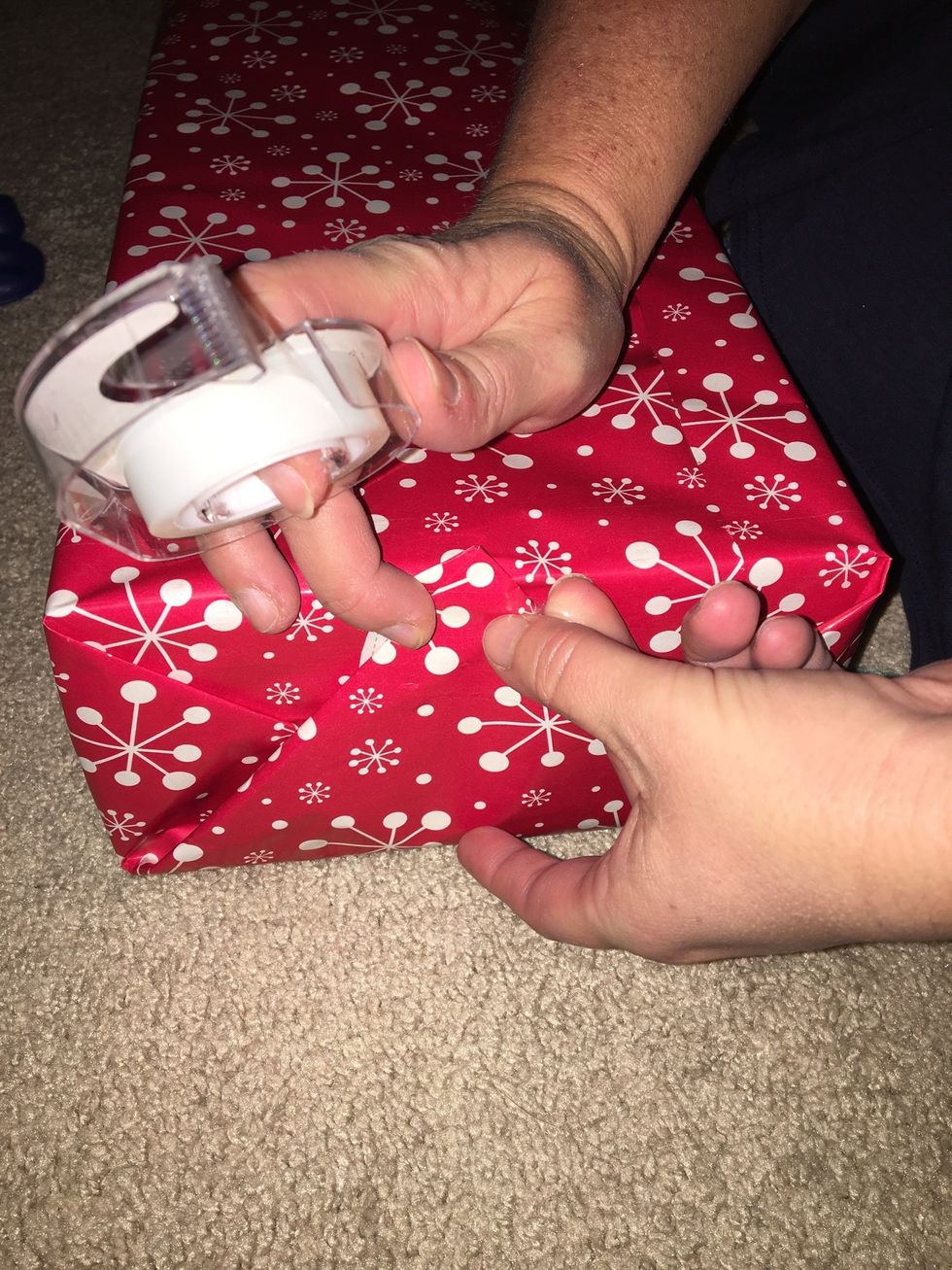 Take the point of the triangle shape, pull it up and tape it to the side of the present, and repeat with the opposite side.
Place a bow on top of the present to make it pretty.
Wrapping paper
Scissors
Tape