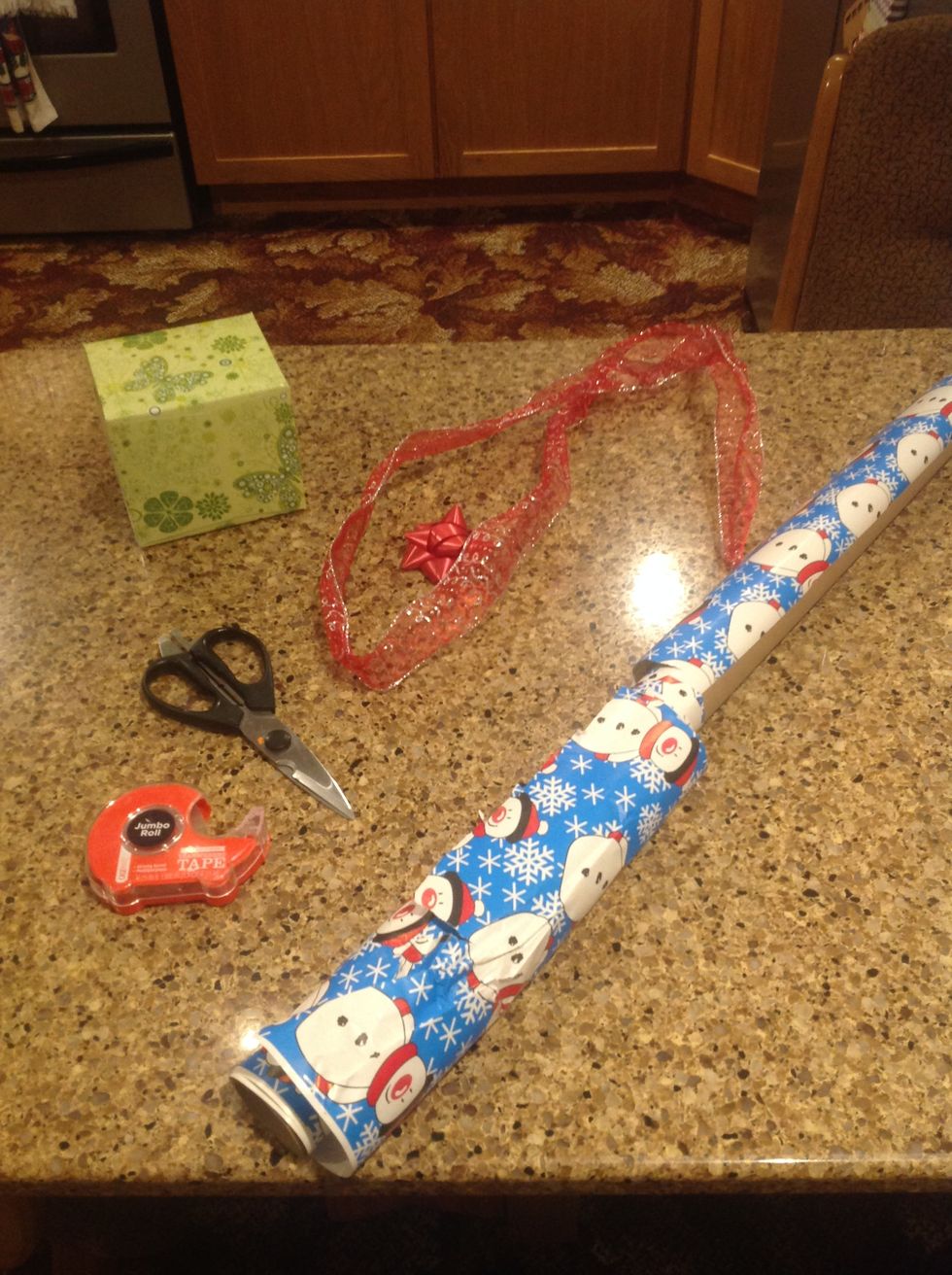 First, gather all of the items listed under the supplies section.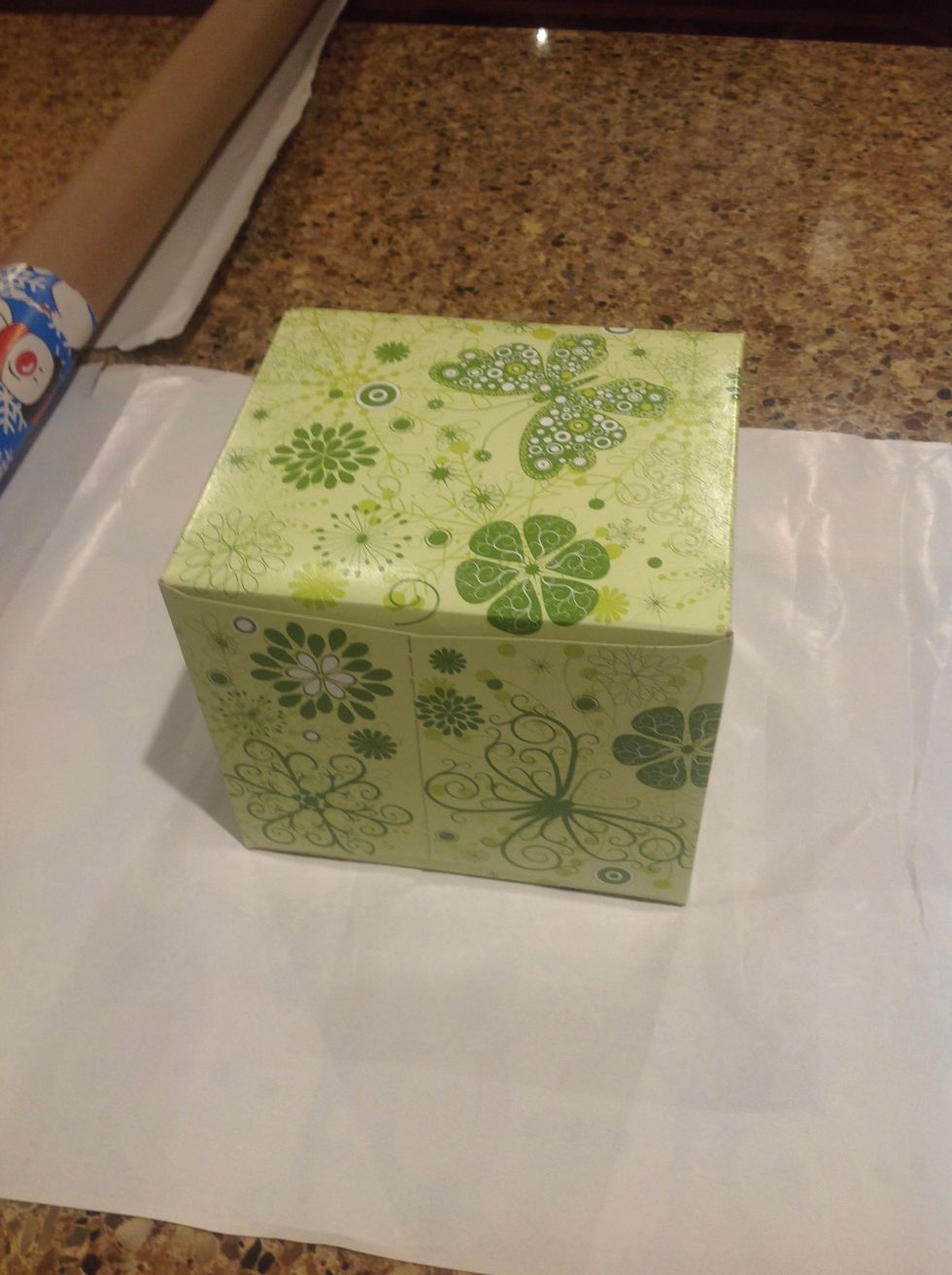 Next, place your gift face-down and centered on a sheet the wrapping paper still on the roll.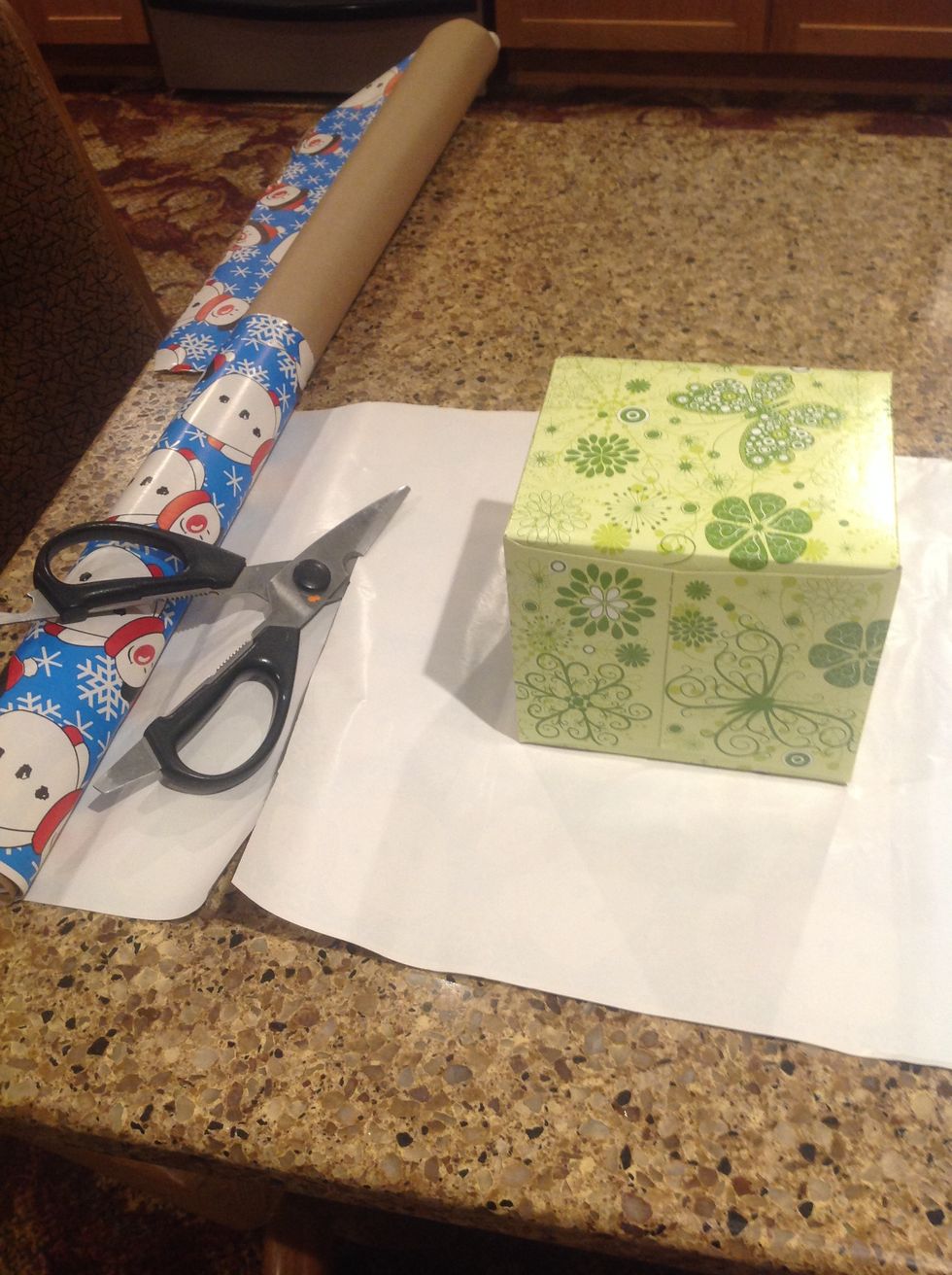 Then, cut the wrapping paper so you have more than enough needed to cover the gift: it can always be cut down if there is too much.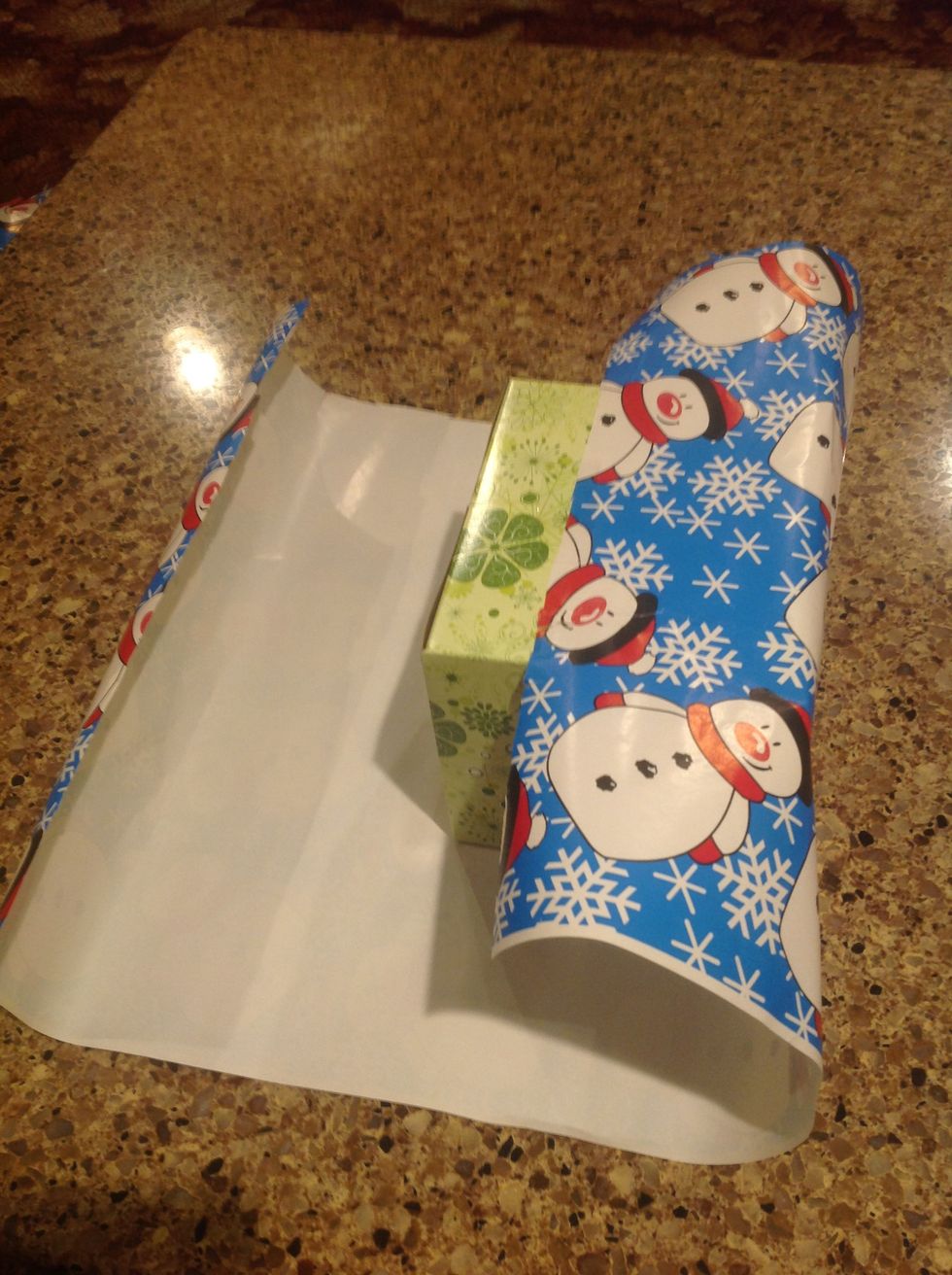 Next, making sure the gift is still centered, fold the paper over the gift on one side as shown in the picture.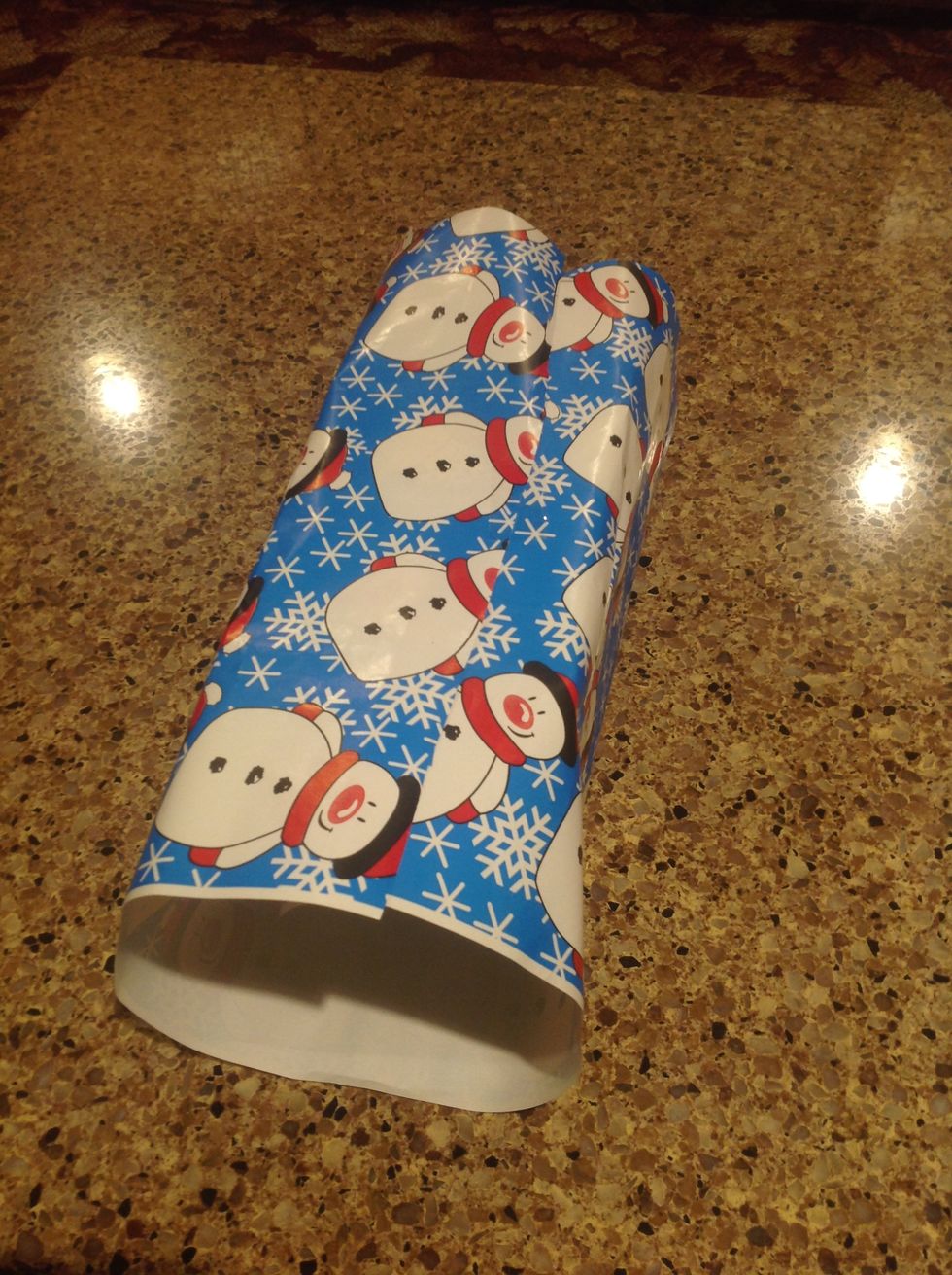 Then, repeat Step 4 with the other side and tape it down. Note: if the folded paper goes over the edge of the box, cut it as it is too long. It should end close to the middle.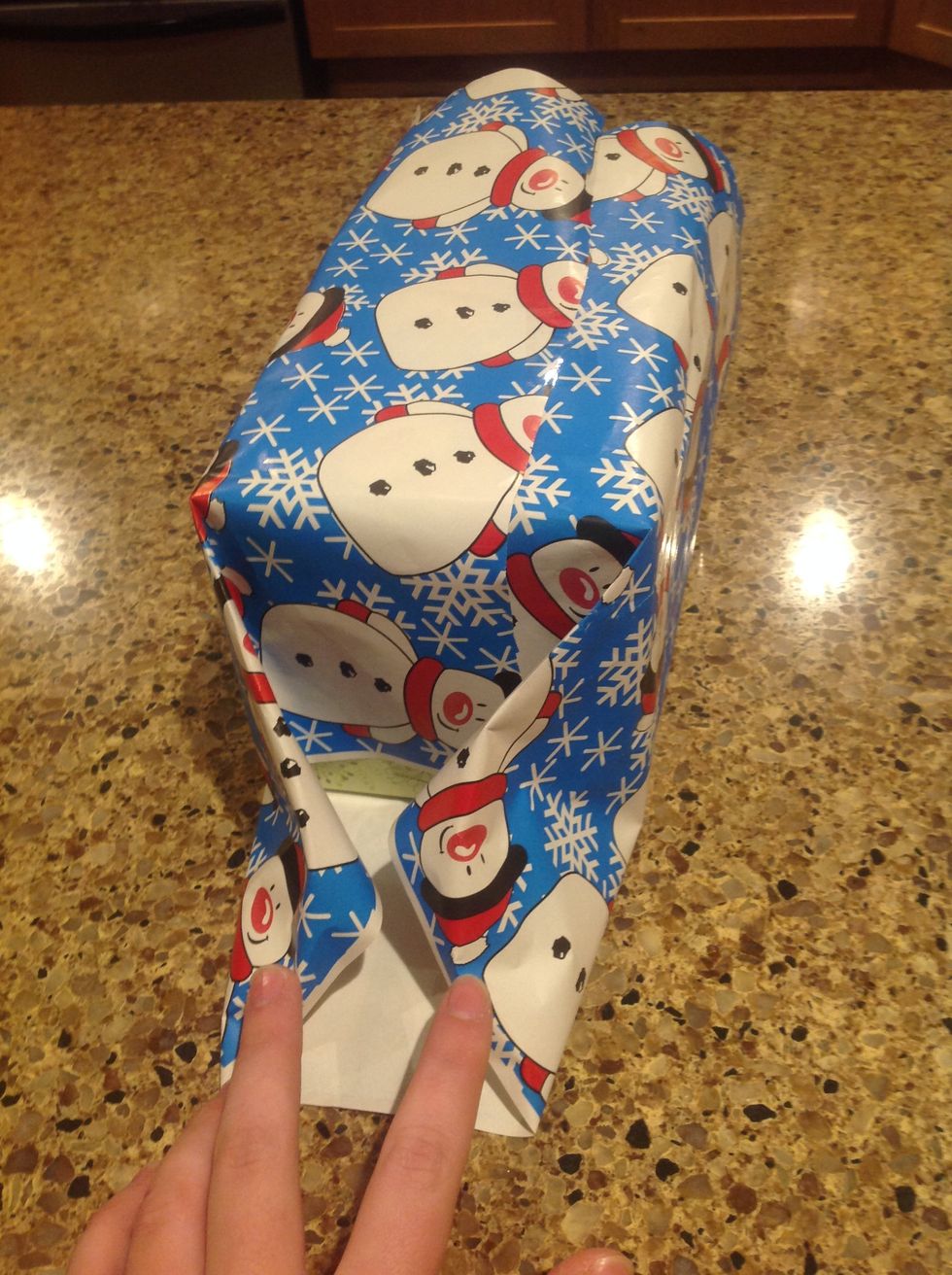 Next, begin to fold in the extra paper at the ends of the box like so. Bring the sides to the bottom of the gift.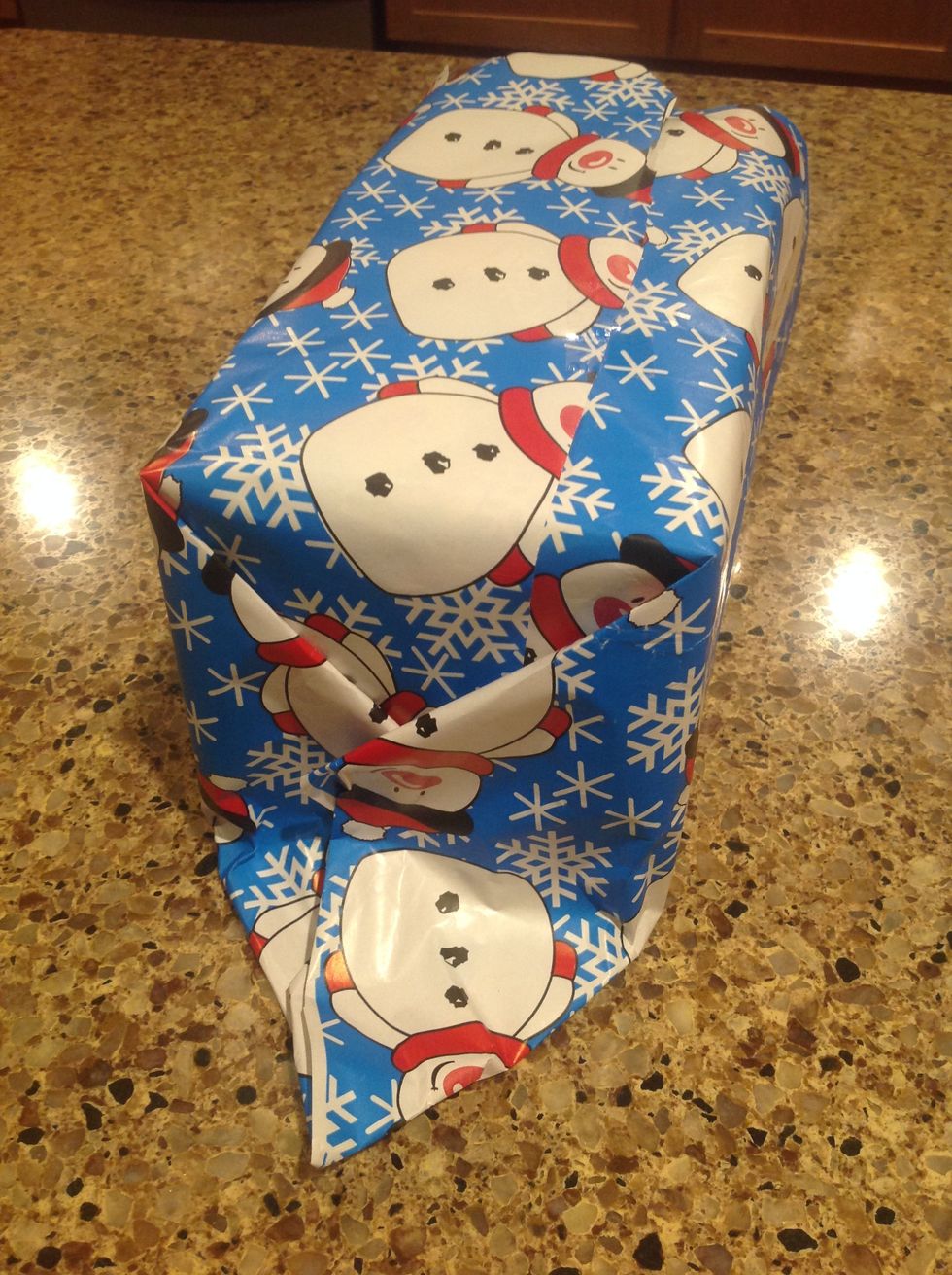 Then, completely crease the end down so that if forms a triangle at the base of the gift.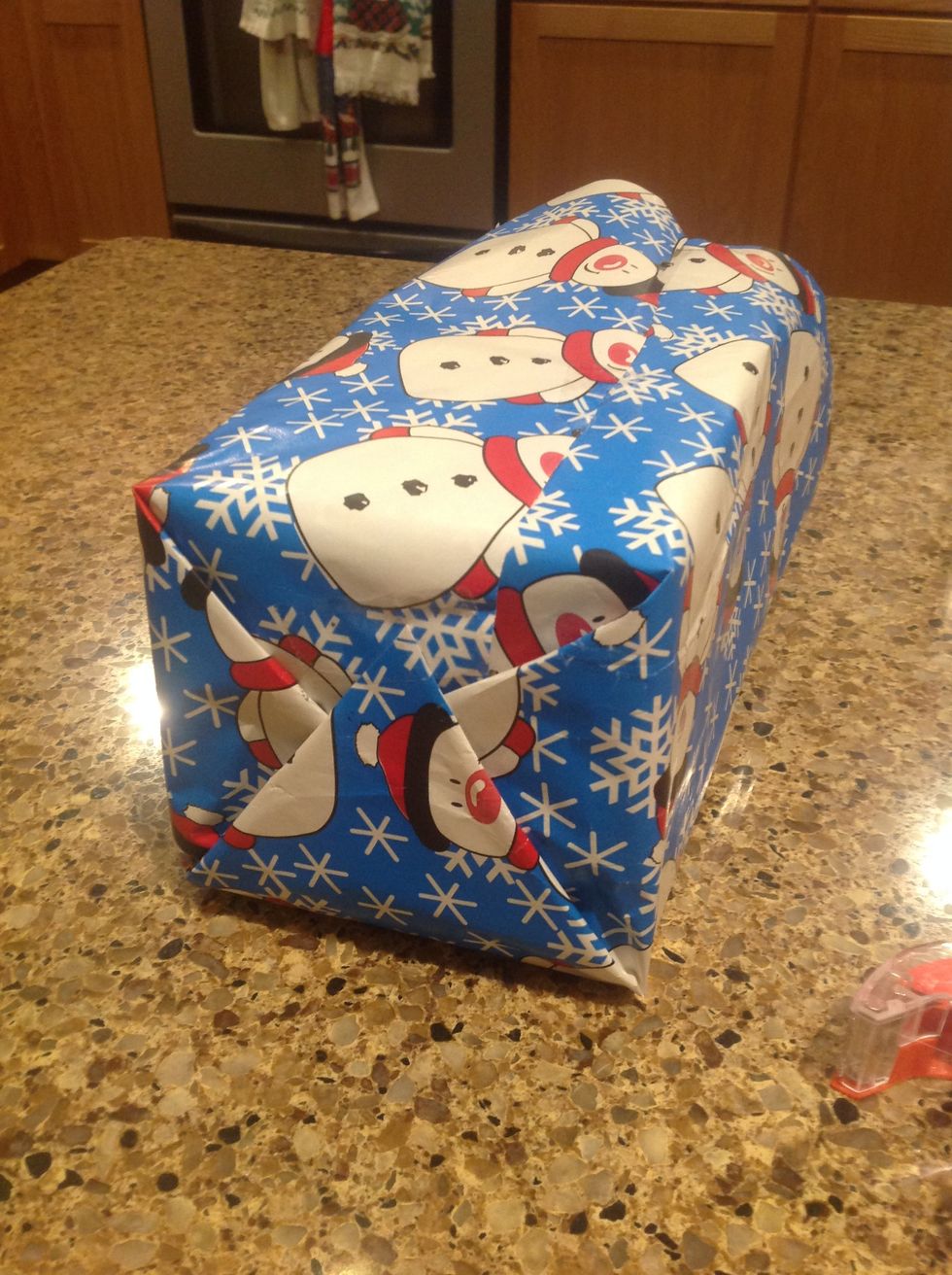 Then, flip the triangle flap up and tape it down like so.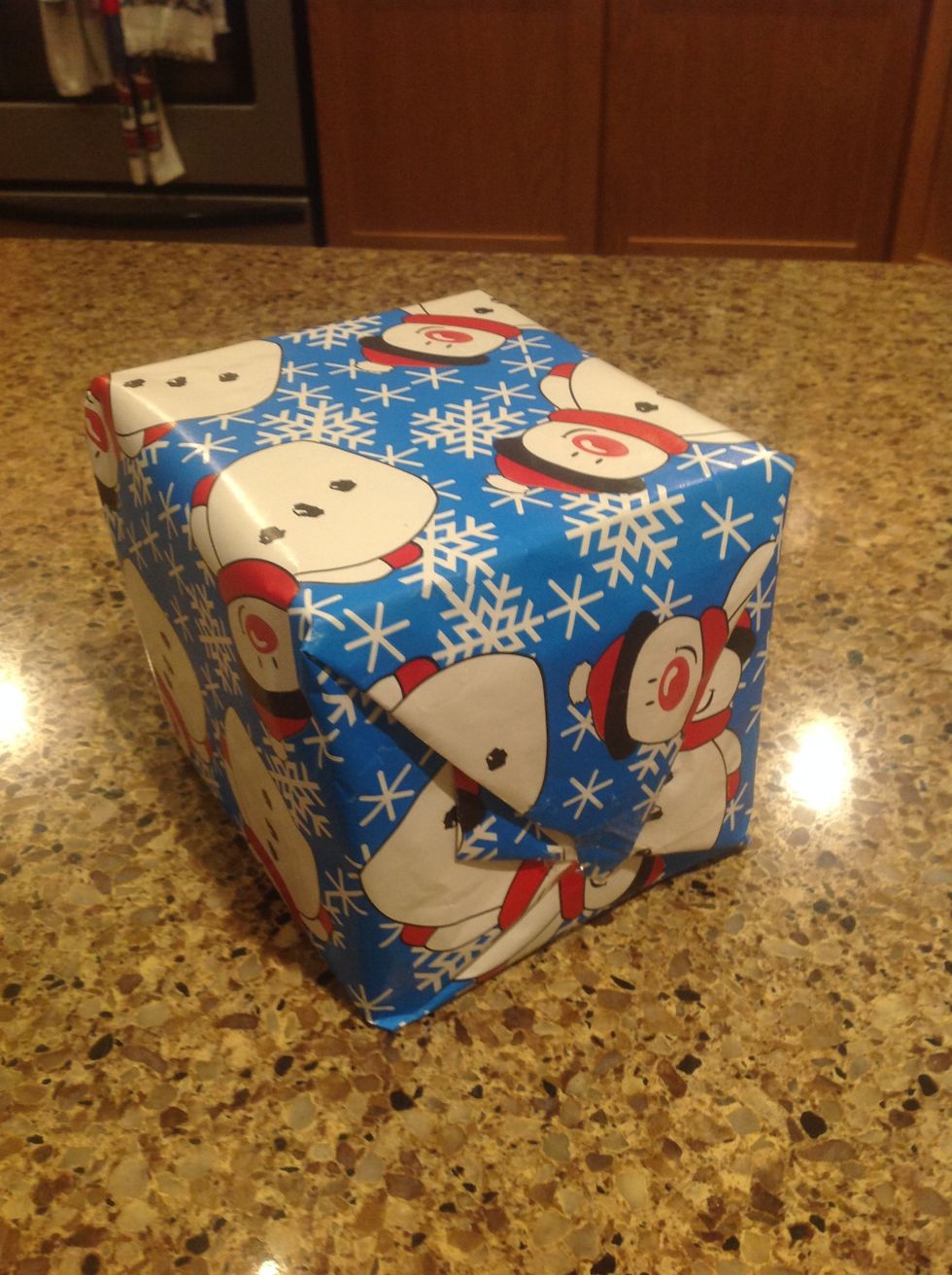 Repeat Step 8 on the other side of the gift and flip it over so it is now facing upwards (triangles should be pointing down).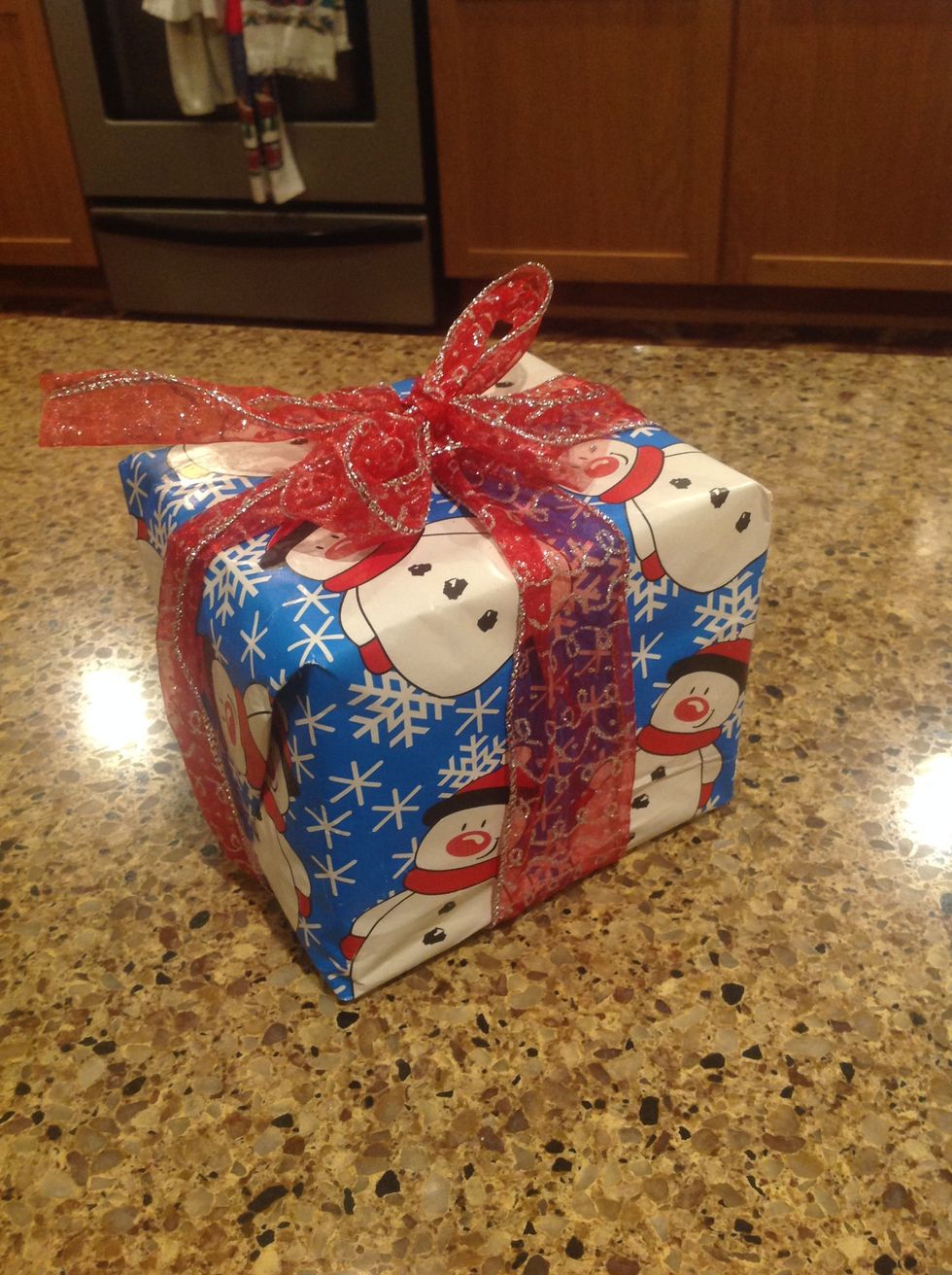 Now you can decorate the gift with bows or ribbon if you wish and give it to a loved one!
1.0 Roll of Wrapping Paper
1.0 Pair of Scissors
1.0 Roll of Tape
1.0 Roll of Ribbon or Bow (Optional)
1.0 Boxed Gift