Burn 200+ calories with this resistance band workout! Start with a two minute warm up jog, then complete each exercise for one minute with a one minute break between circuits.
17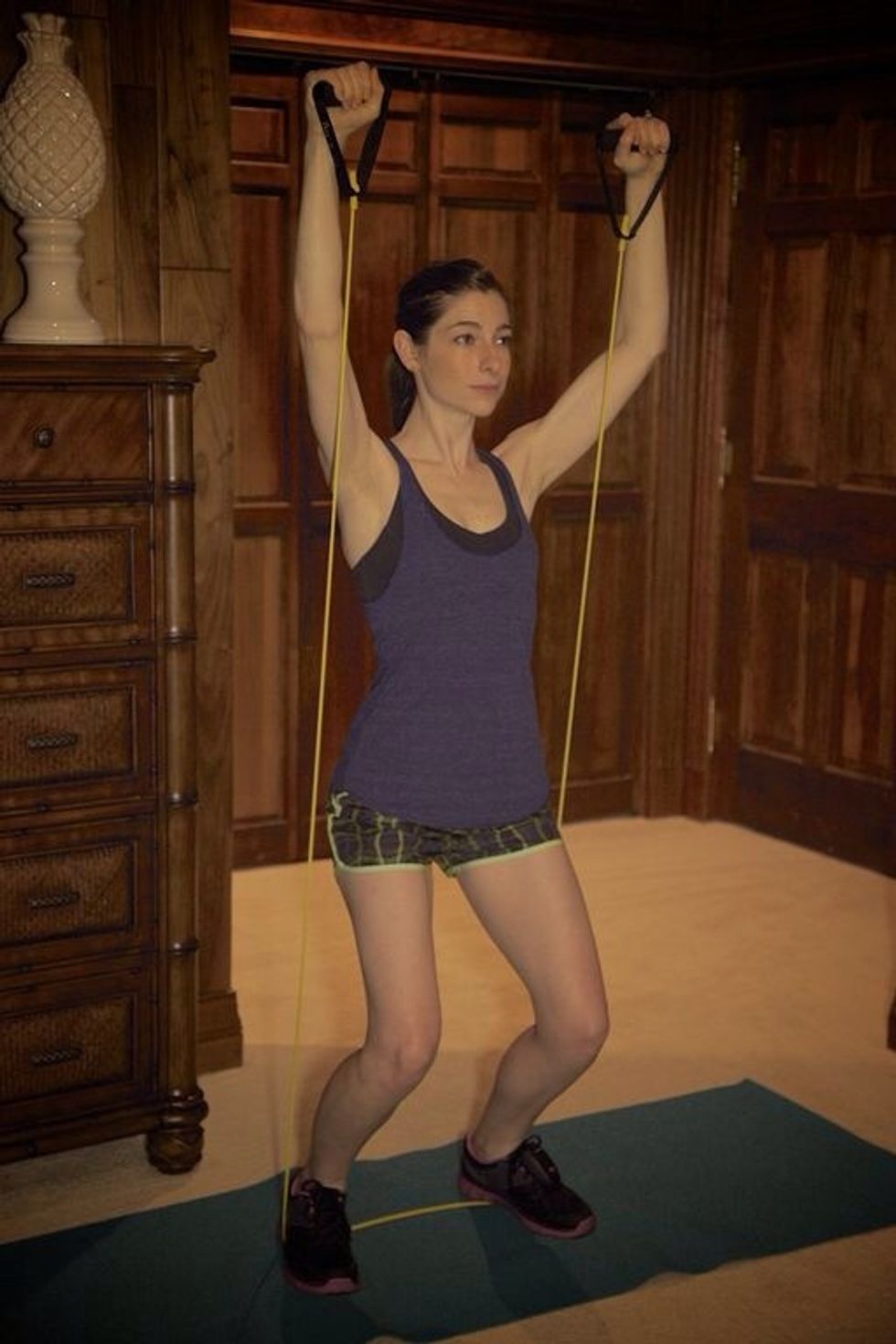 Squat Press: Get ready to feel it in your arms and legs and. Squat down and stay in squatting position while you raise hands above your head. Rise back up and continue for one minute.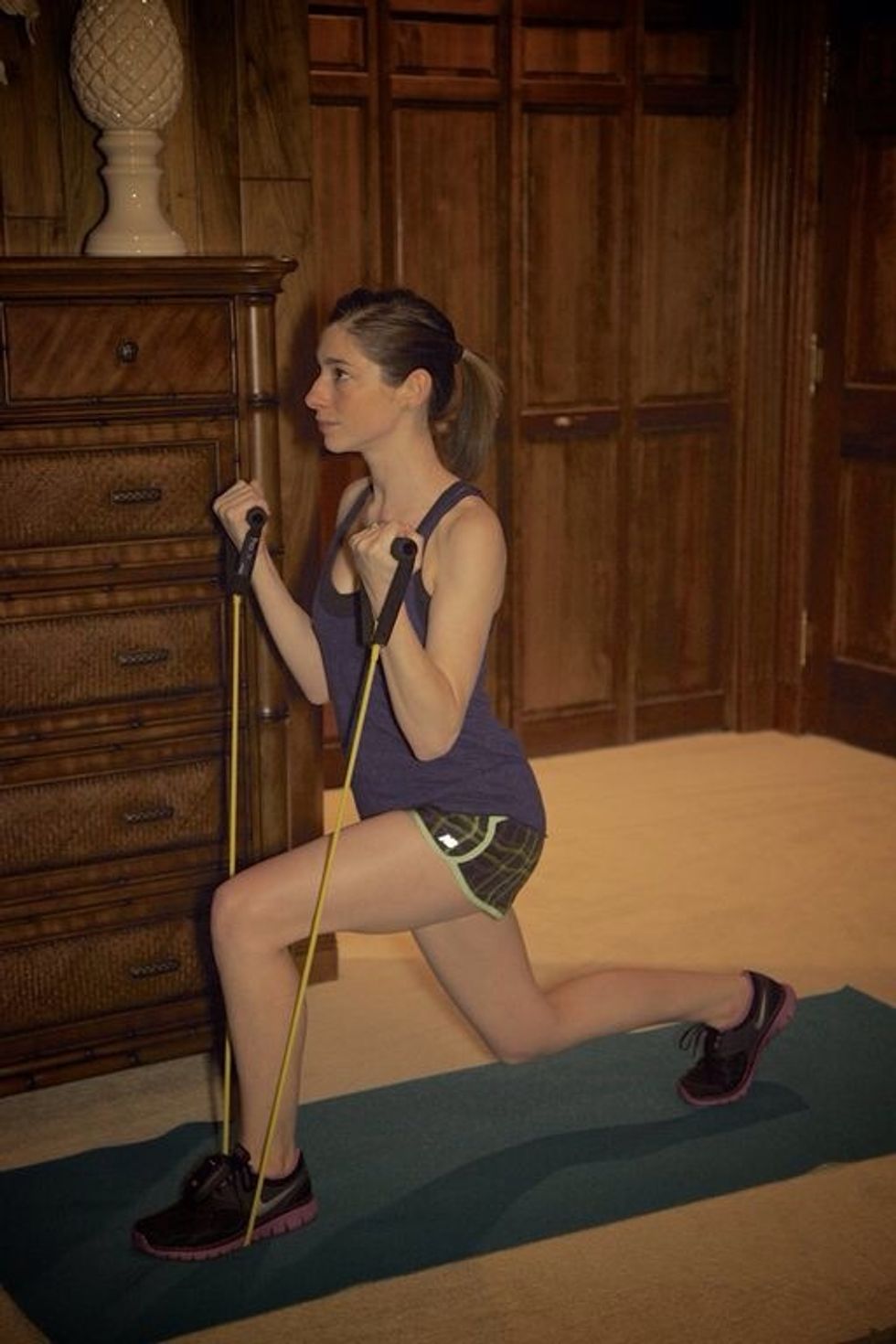 Lunge with Bicep Curl: Place the resistance band under your left foot with the ends in each hand. Lunge, and hold the position while doing a bicep curl. Switch to the left leg in the second circuit.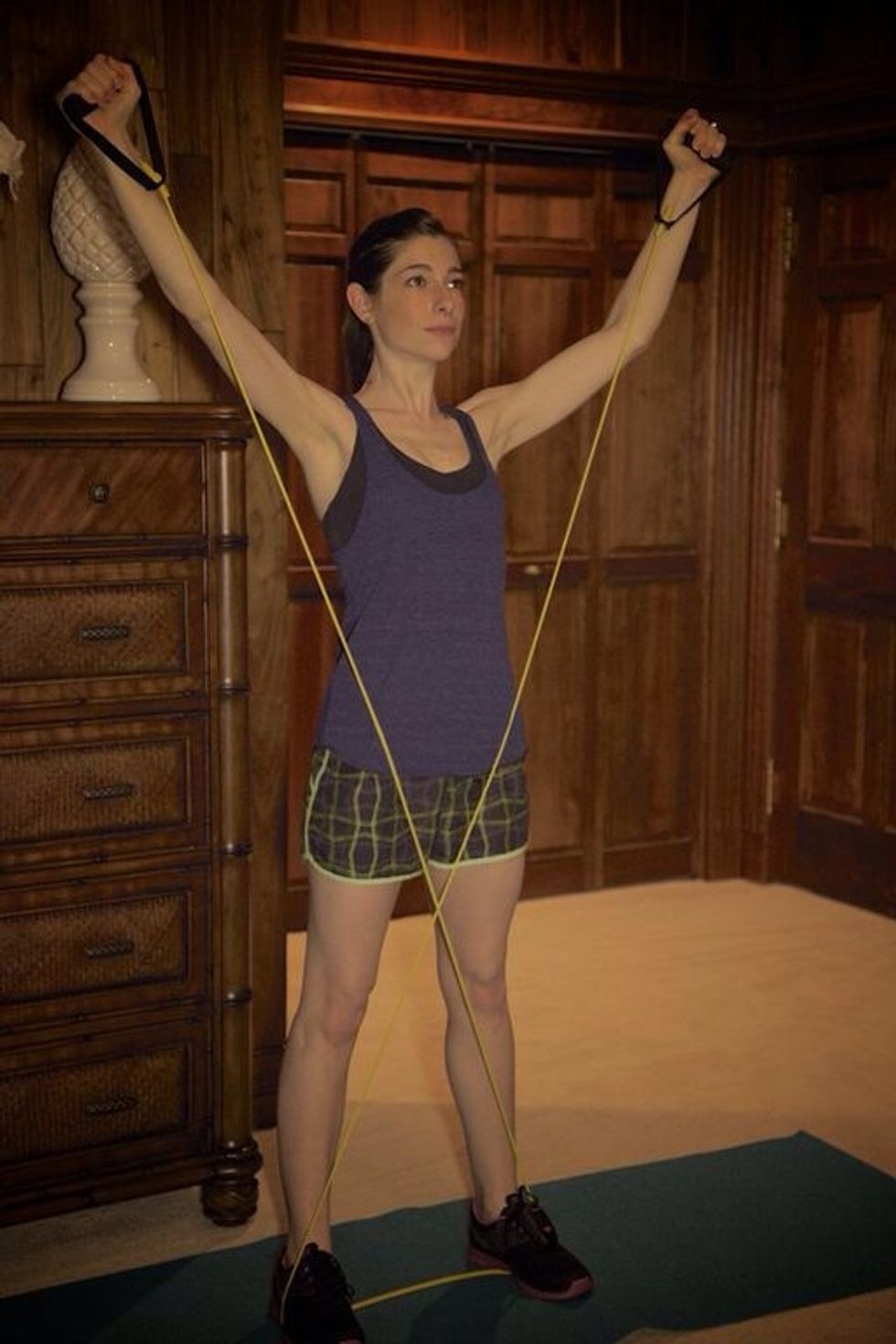 X-Extensions: Start with legs hip width apart with the left side in the right hand and visa versa. Raise your arms up so the band forms an "X" in the center. Continue for 1 minute.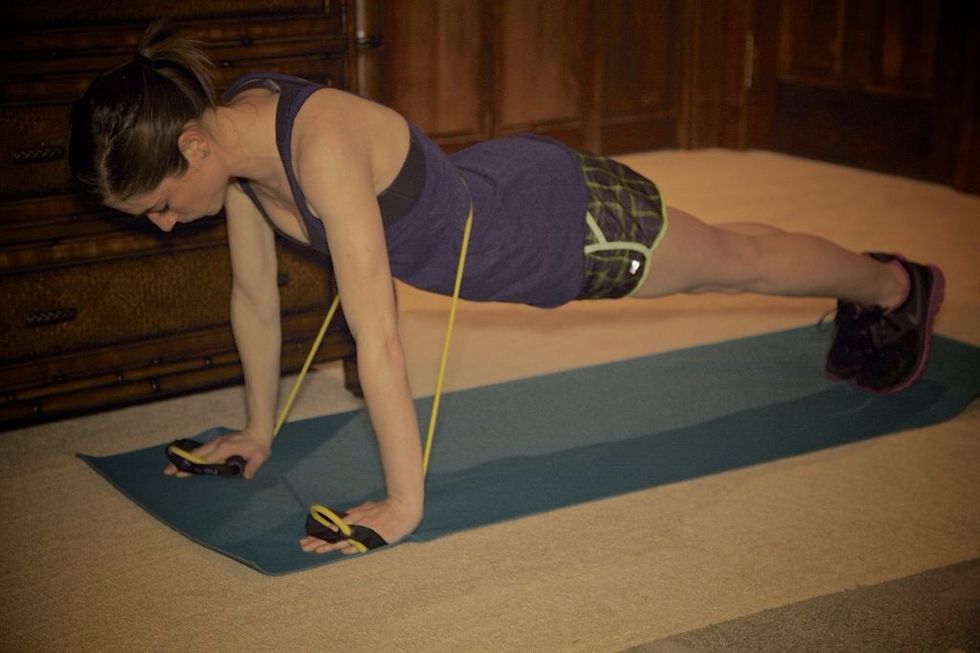 Resistance Band Push-up: Wrap the band around you and hold it tight in each hand so it is stretching when you rise up. Complete as many of push-ups as you can in 1 minute. You may cry a little...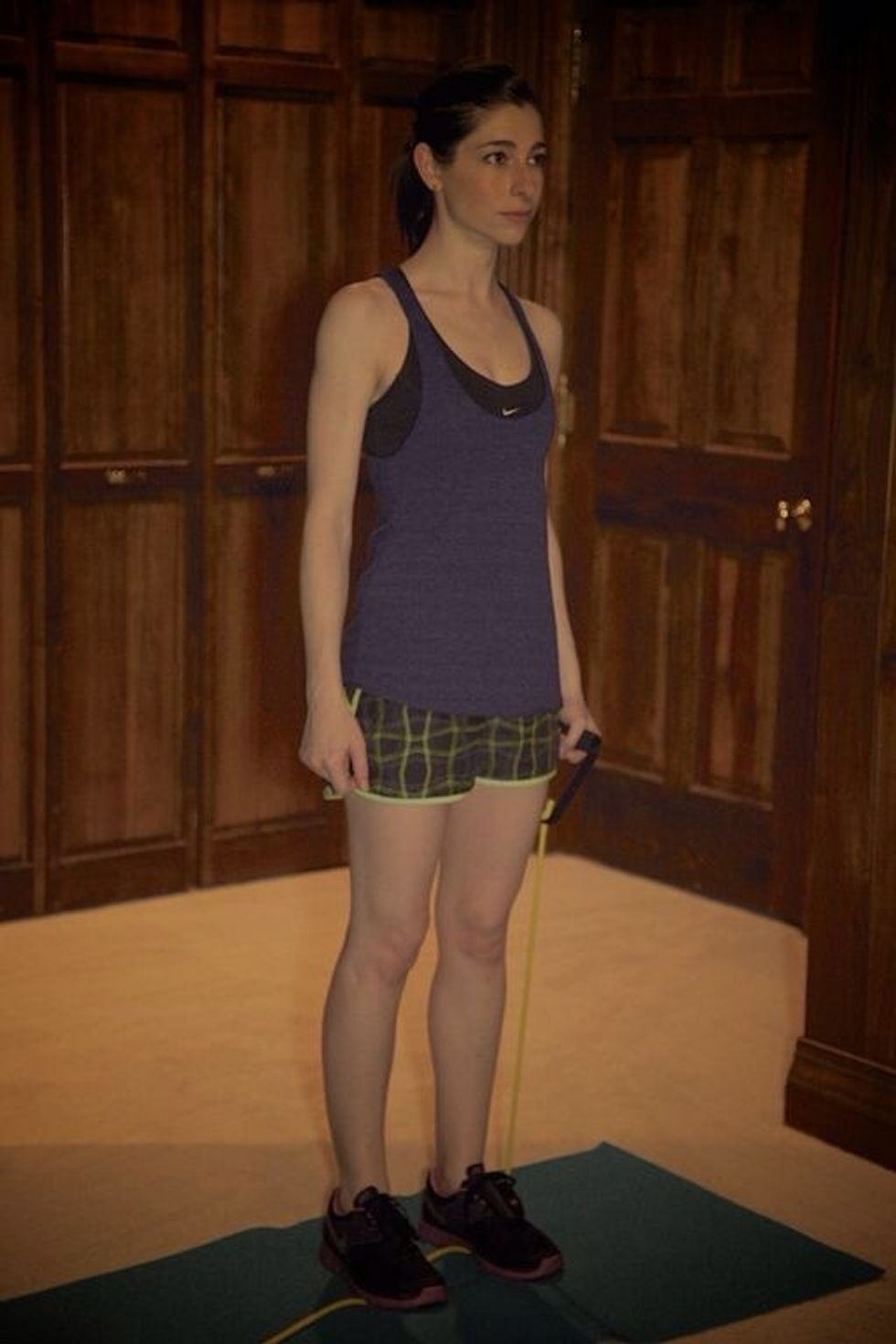 Side Lunge Pulls Step 1: place half the resistance band under your left foot and half in left hand.
Side Lunge Pull Step 2: lunge out to the side with the right leg and pull the left arm across your body. Complete as many as possible in 1 minute. Switch to the right leg in the next circuit.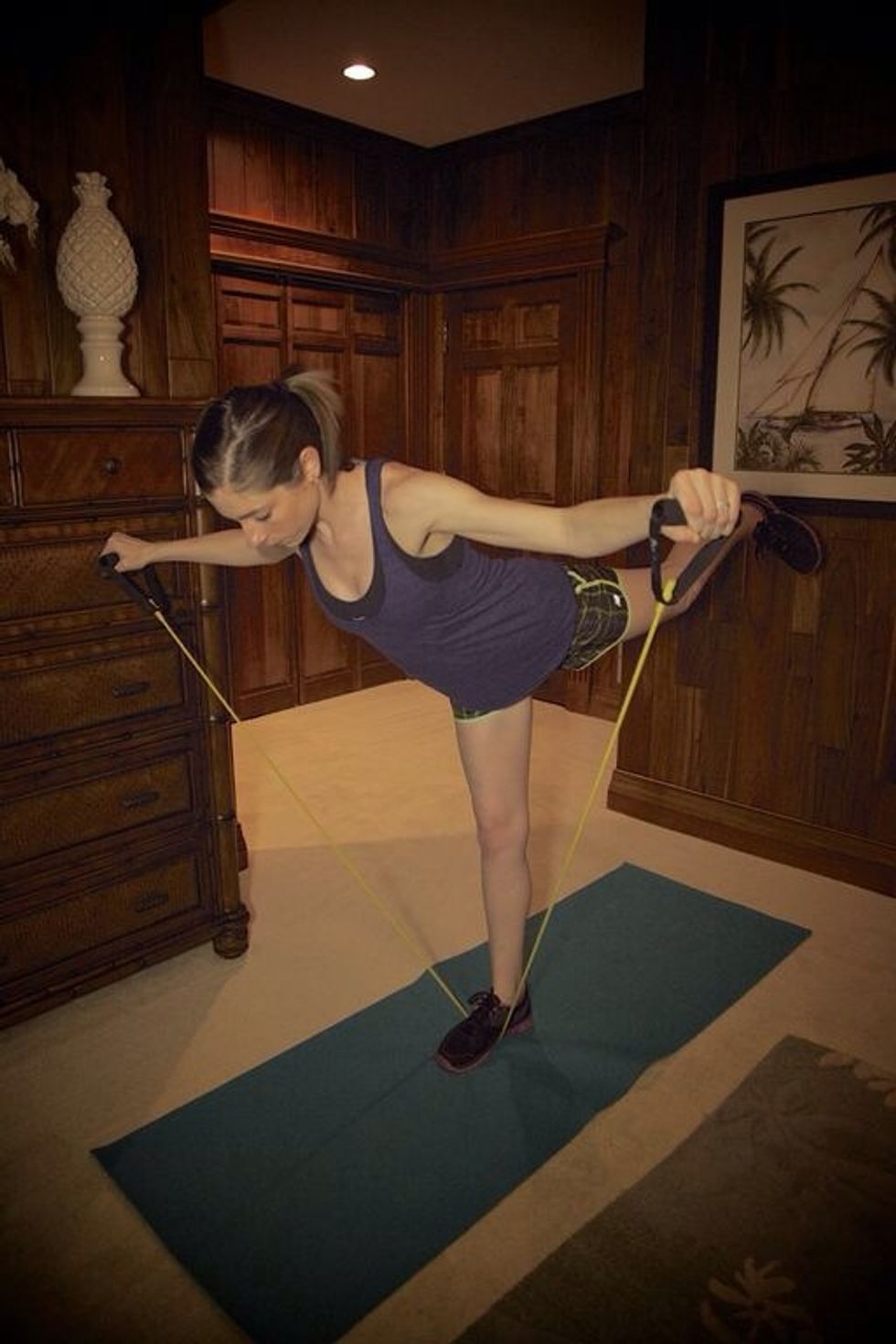 Fly-Back/Kick-Back: Hold the ends of the bands with each hand and extend leg back as you bend body forward, lift arms to the side. Continue for 1 minute, then switch left leg in the next circuit. :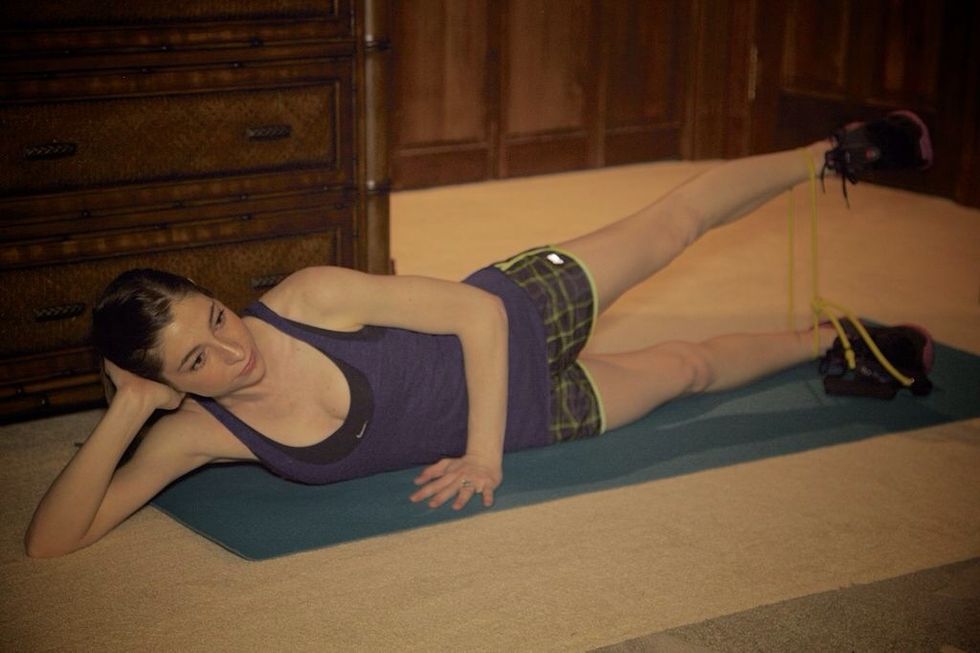 X-Wrap: Lay on your right side with legs stacked. Wrap the resistance band around your ankles and tie a knot. Raise and lower you left leg for 1 minute. Alternate sides in next set.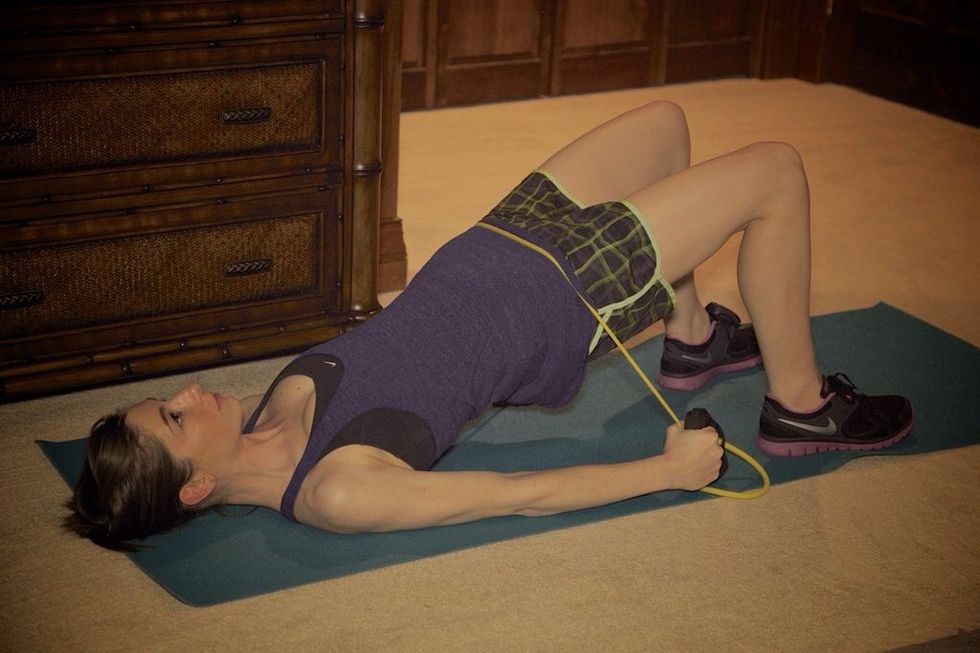 Pelvic Push: Lay on your back with feet on the ground. Wrap resistance band around you and hold to the ground. Lift your body off the ground so only shoulders are touching. Continue for 1 minute.
You did it! Now take a one minute break and start it all up again. The whole workout should take 20 minutes and burn 200+ calories!
P+K _
Yoga enthusiast and writer on fitness and food. Penandkeyboard.com focuses in simple ways to maintain a healthy lifestyle.