If this is your first year of showing and dont know what a show lead looks like... This is one!!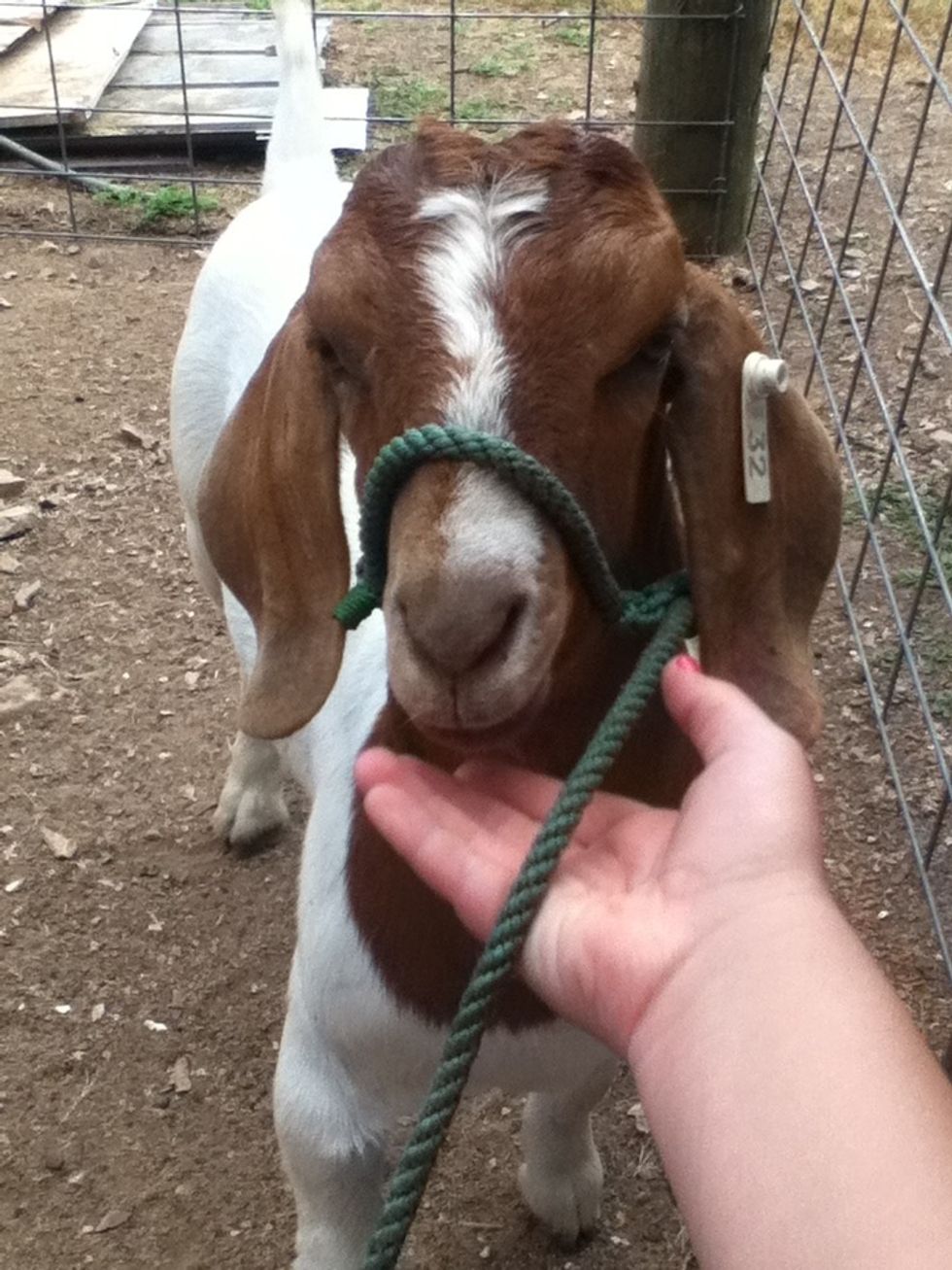 This is the halter on my goat!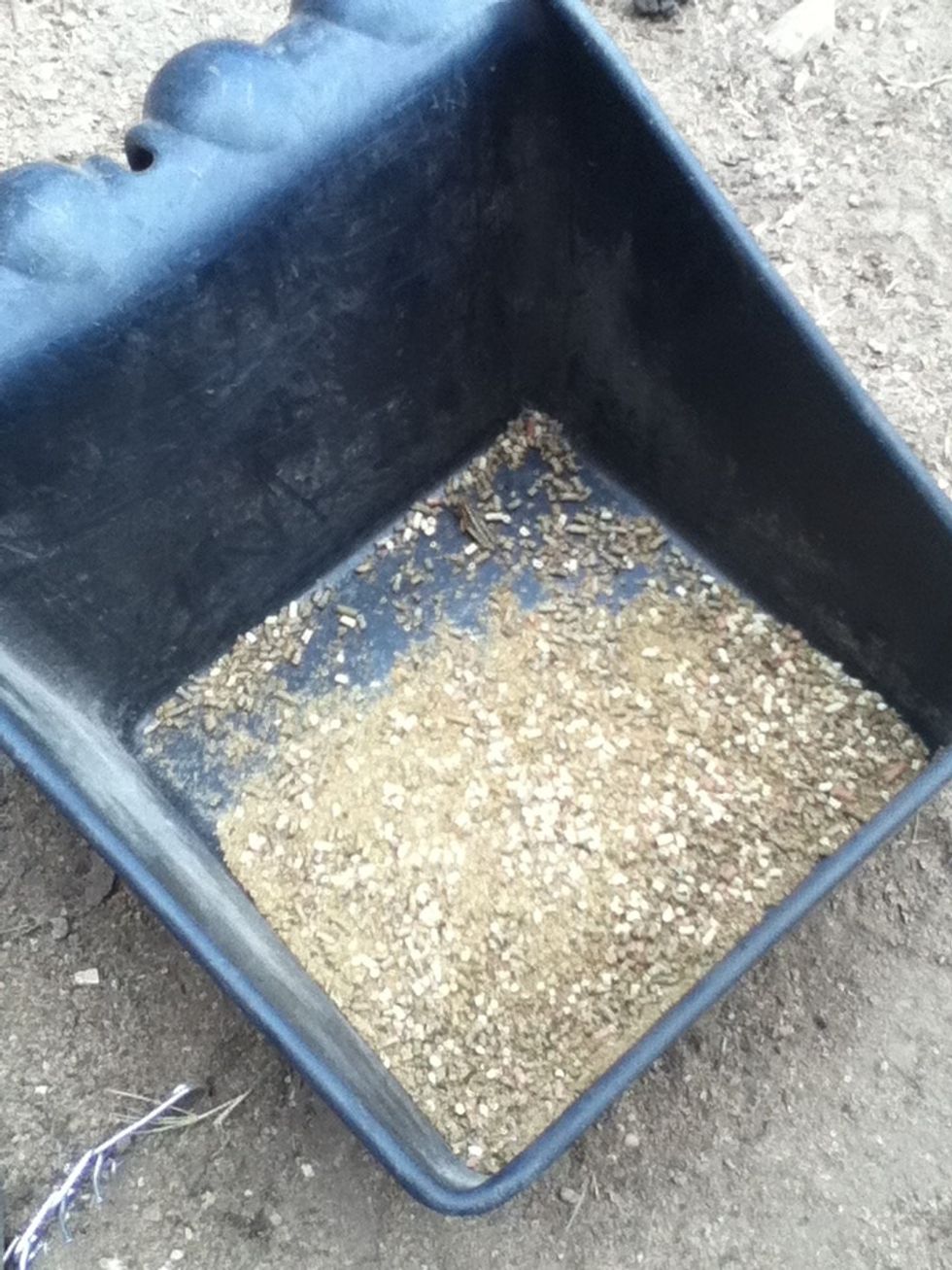 This is the bucket that i use at home and it has some feed in it also so... But at show i use a differant kind of bucket. But I don't have it right now so...
This is a about the size of pin i use to get the goat used to what they will be in at the show/fair
Make sure the legs on your goat are always easy to handle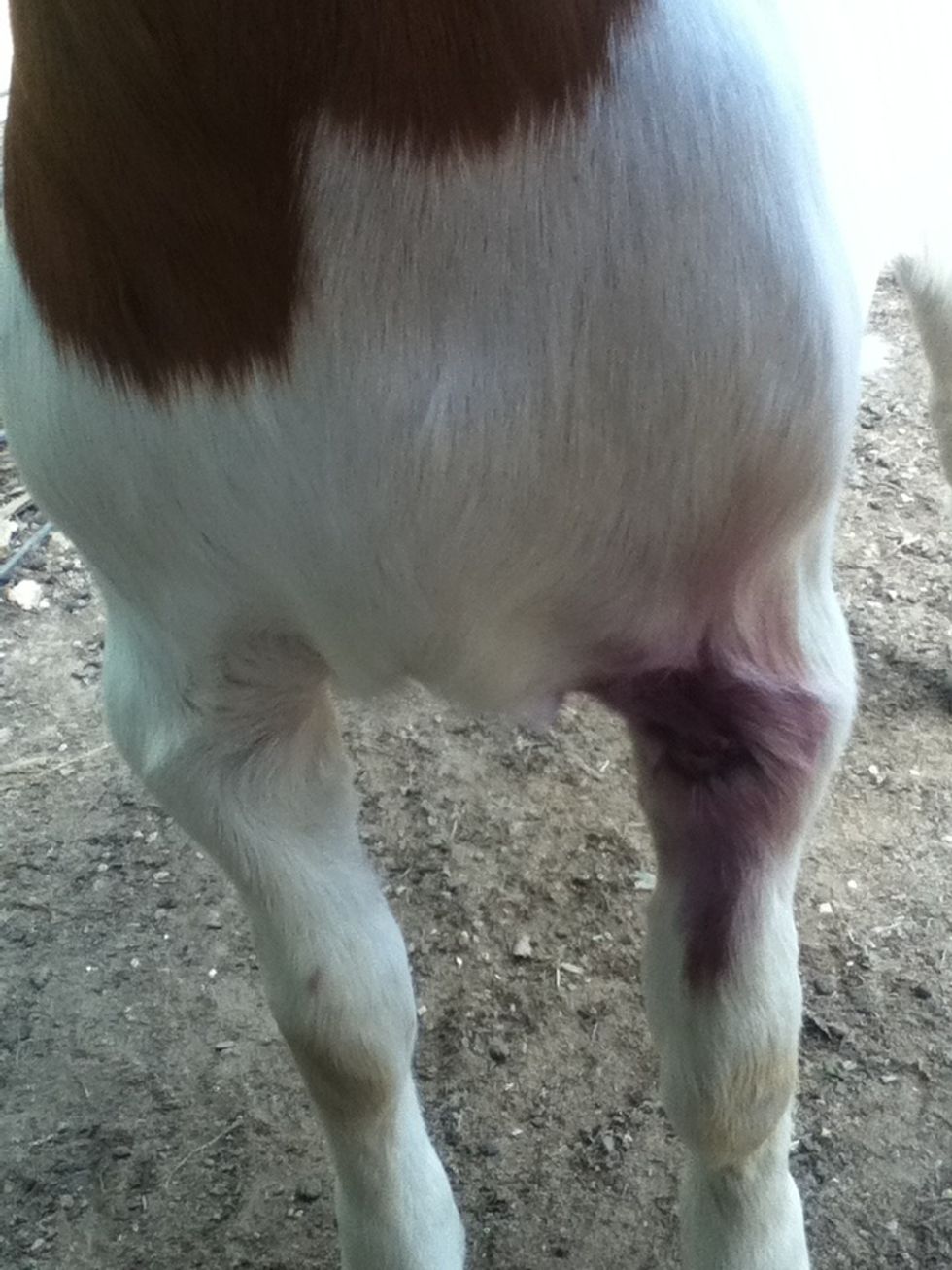 So sorry but this goat has cut his leg.! And it's my show goat! but this is about the length that you want to set your goats legs up.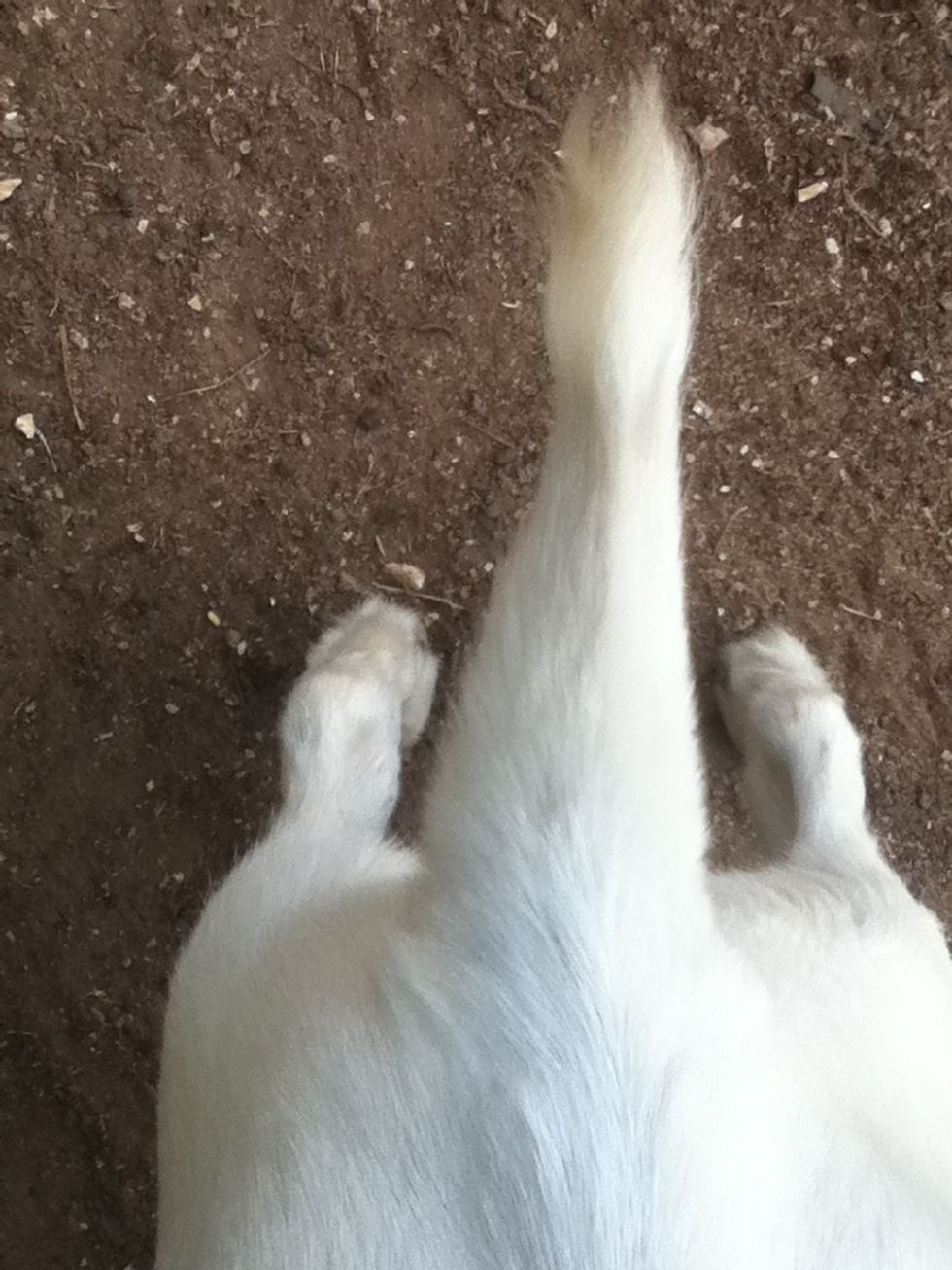 This is the set of the back legs. When your looking down on your goat like this it will be like one leg down one side of the tail and another on the other side of the tail.
From what you have heard or learned from my guide. There is somthing wrong with this goats legs what is wrong other than the cut on his leg. COMMENT!!!(:
Thanks for lookin' at my guide. Hope it helped !!!(; and good luck at show!!(:
Halter
Show lead
A goat of course
A feed pale or bucket
And a pin to act like its your show ring
Jill Pruitt
Hey it's Jill!!(: i am a Christian?!!(: goats are my obsession!!(: SHOWING IS WHAT I DO!!(:?? need anything else just ask!!(: