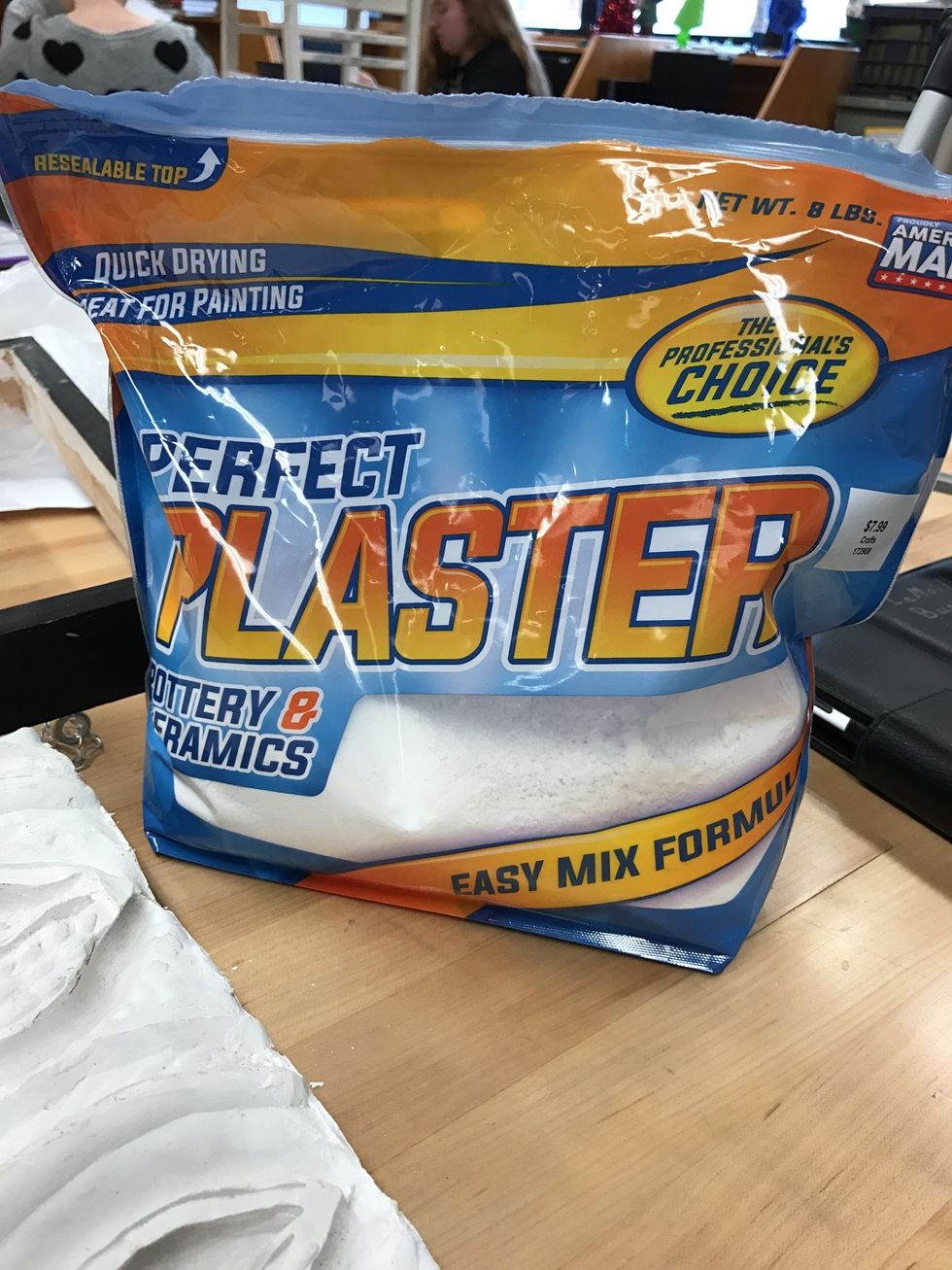 Powder Plaster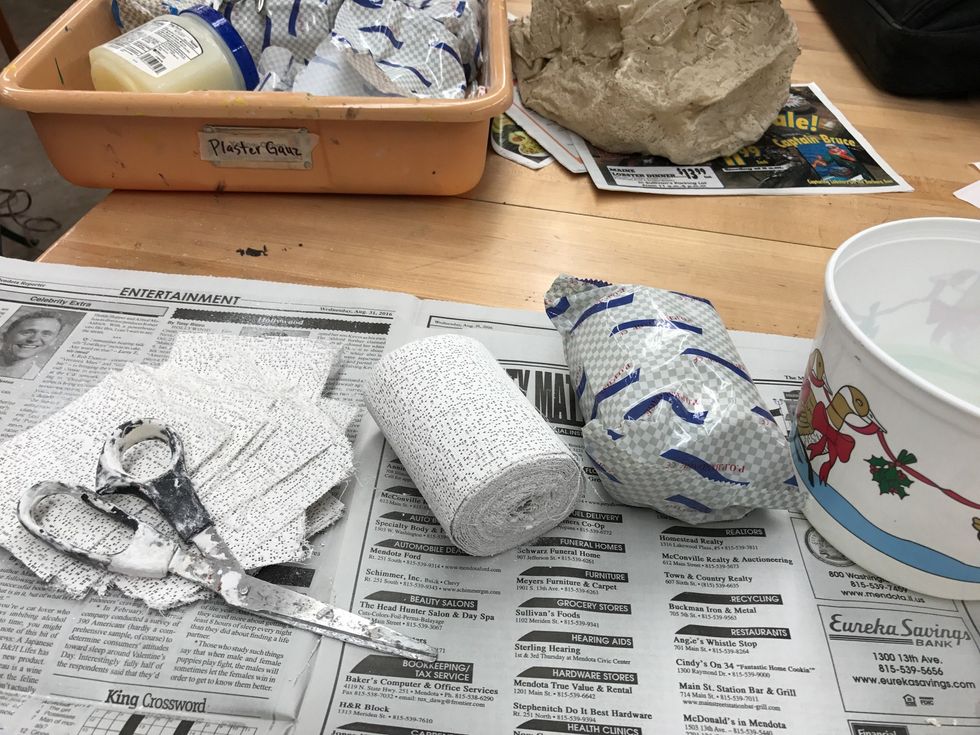 Plaster Strips, comes in rolls and you should use the same scissors with this or it will dull you r scissors.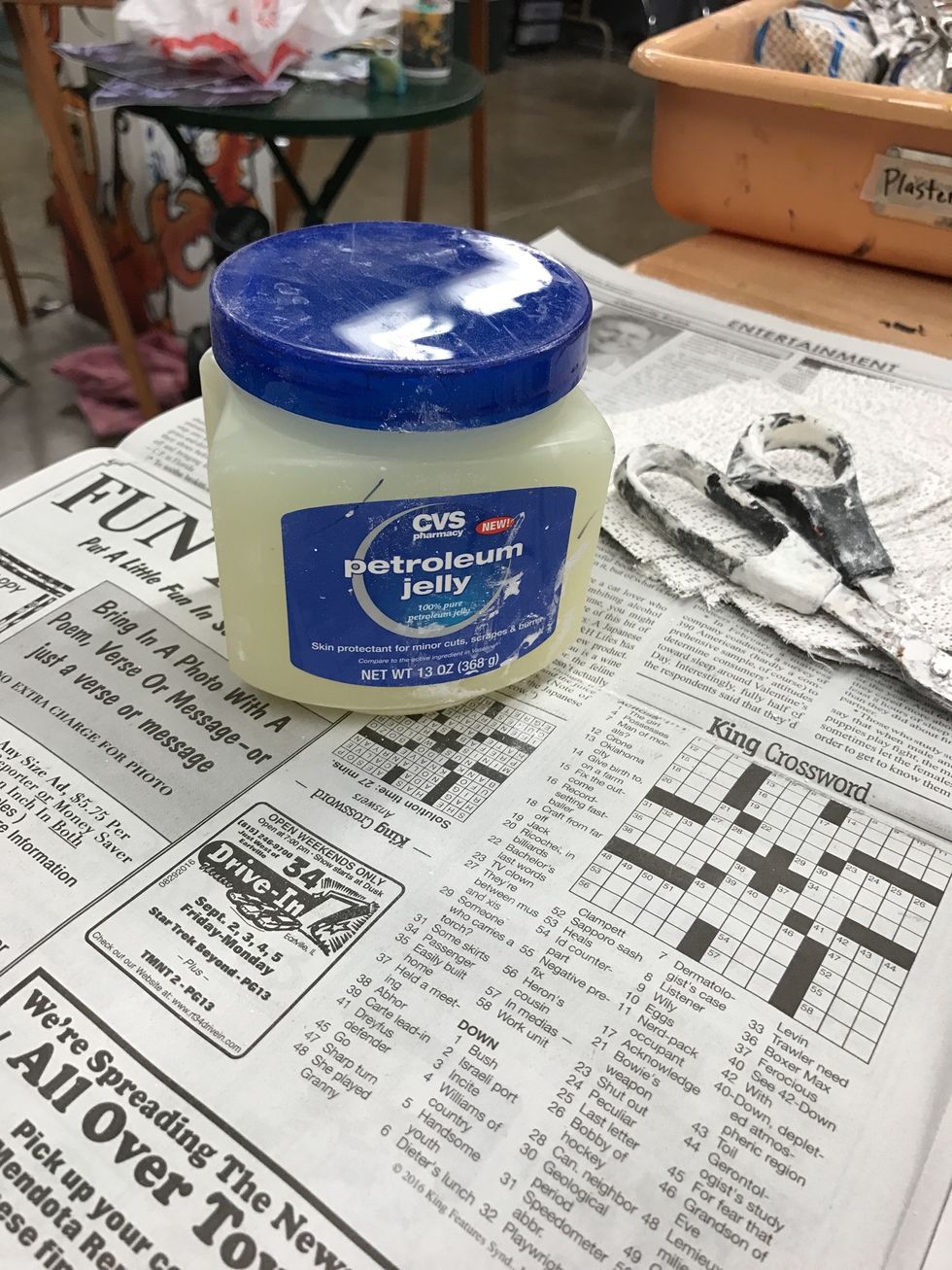 When putting plaster on skin you must coat it with petroleum jelly. It will stick to hairs on your skin and pull them out if you do not.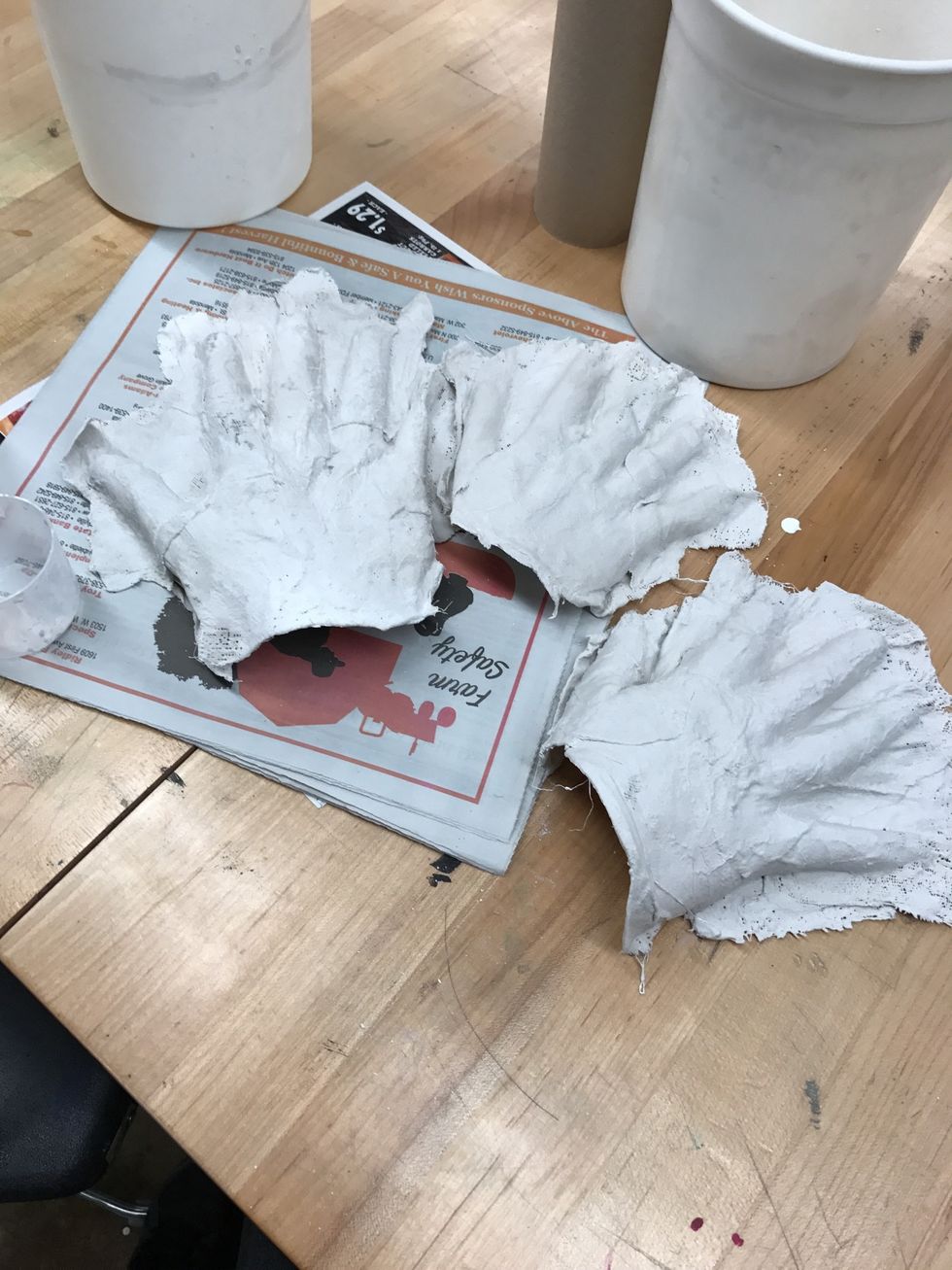 completed cast hands using plaster strips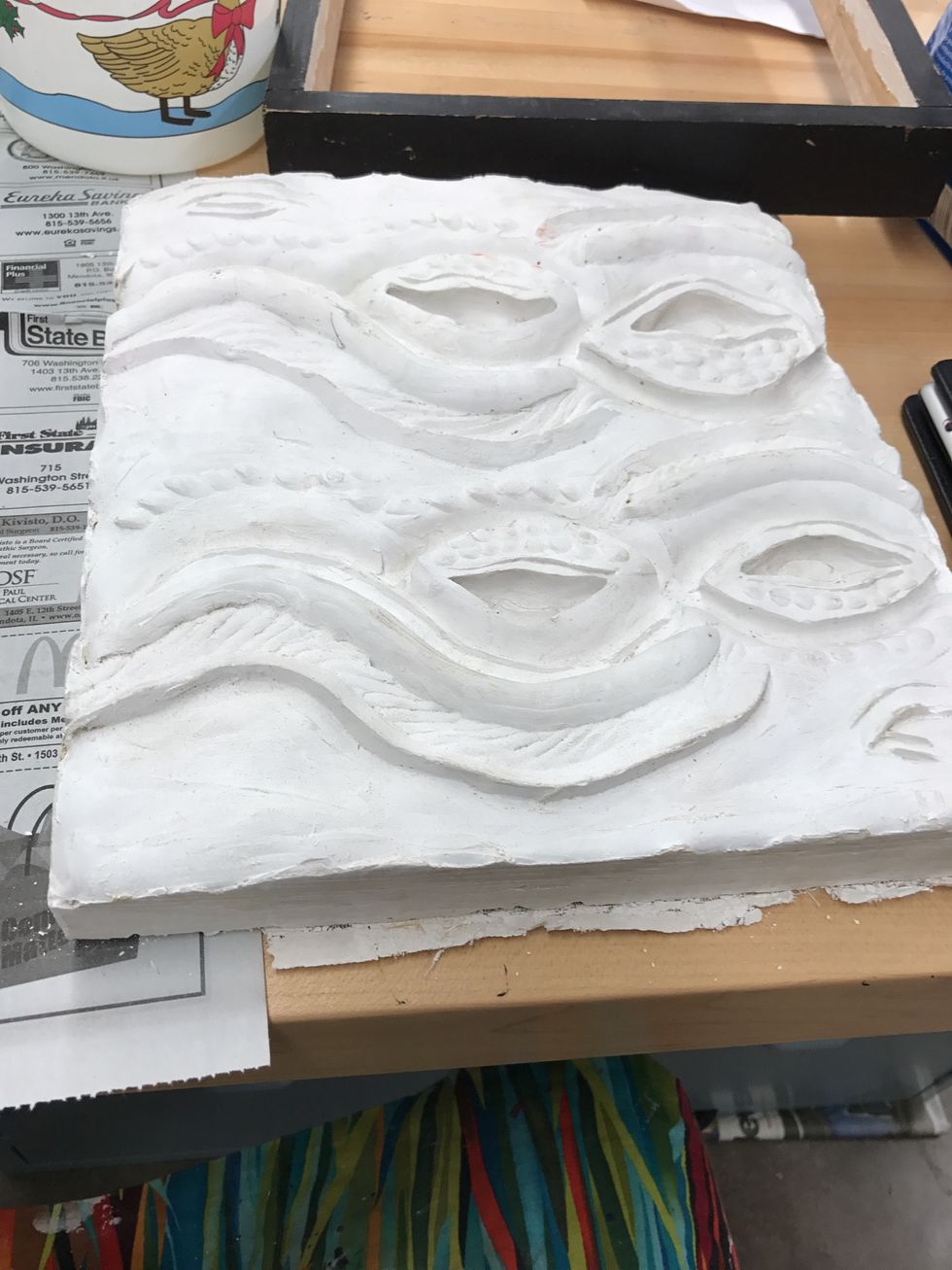 A relief sculpture using clay to create a design in then pouring liquid plaster in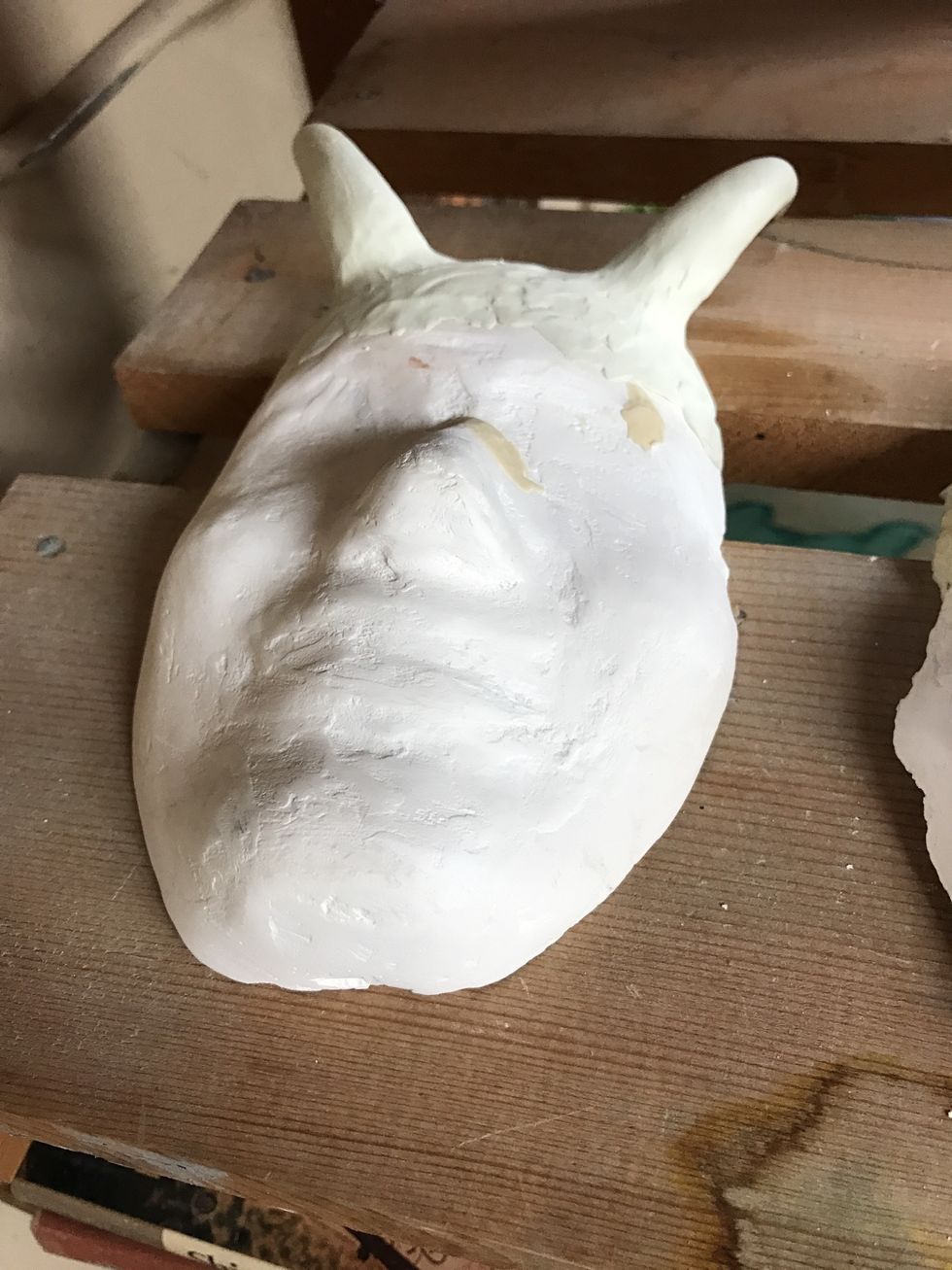 Face made from a plaster cast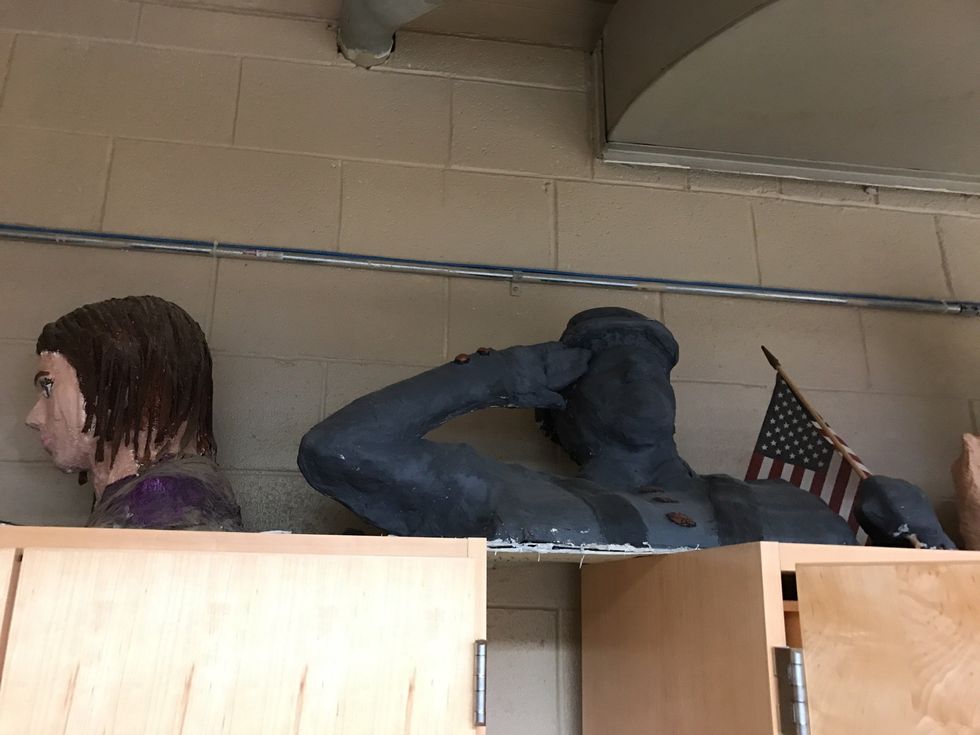 Cast plaster figures, cast from real people then reassembled to create a sculpture.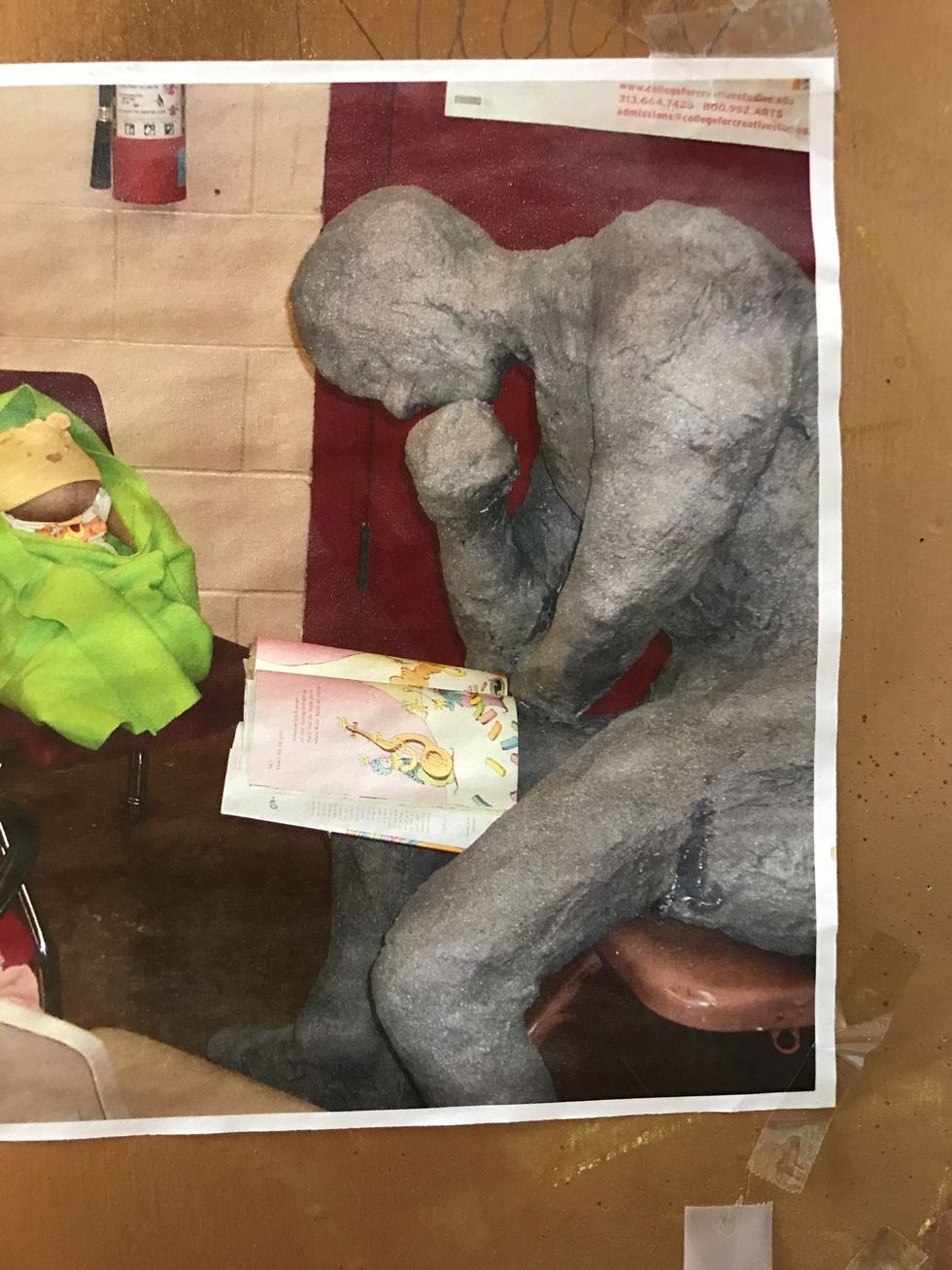 A full body plaster cast done by some students.
Plaster was used with old Barbies to recreate famous art work.
Plaster powder
Plaster gauz
Water
Scissors
Vaseline