Travel, workout, and pack something cute where those sneakers would usually be! This workout takes less than 15 minutes and burns 100+ calories!
16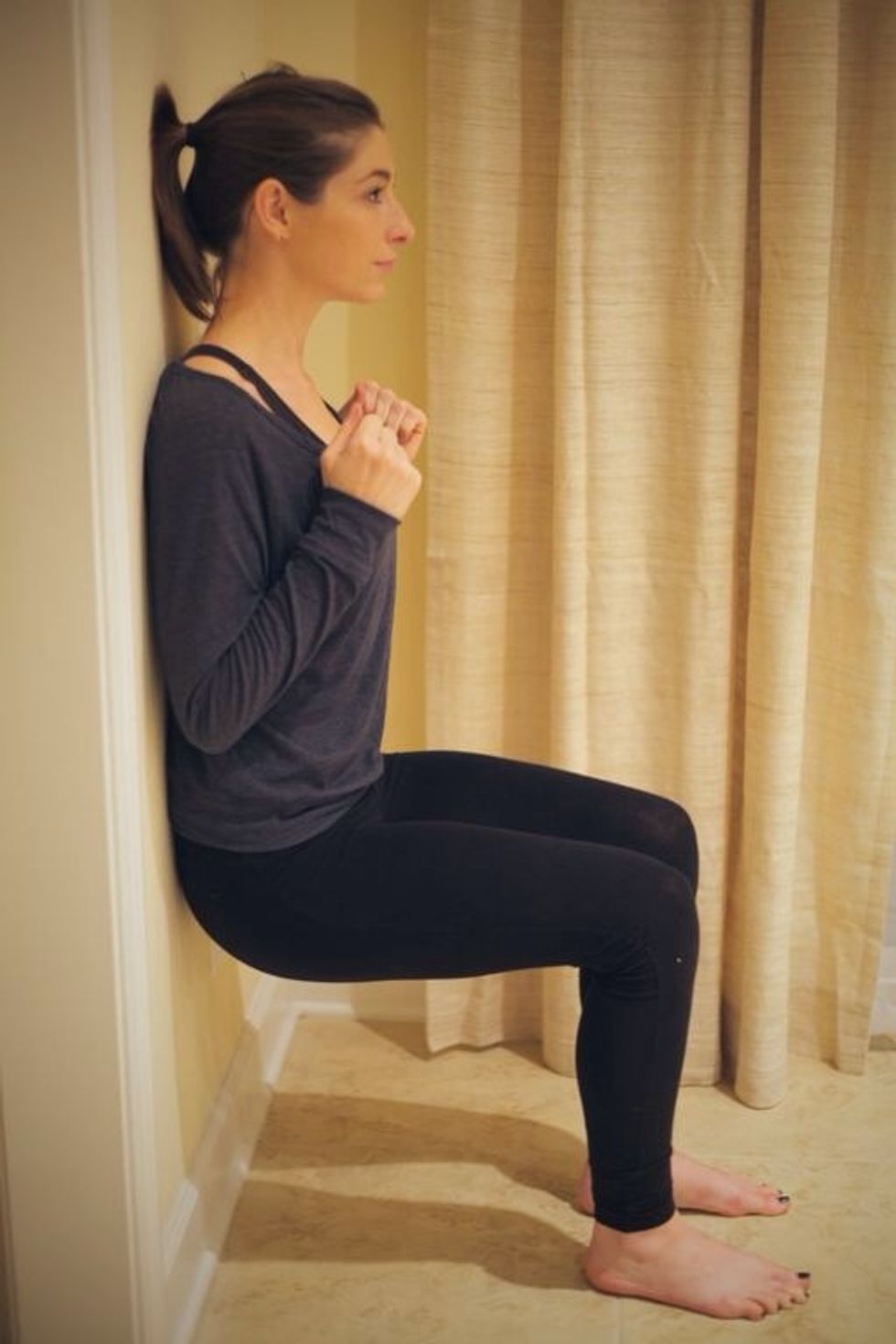 Begin and end the exercise with 1 minute of wall squats. Back should be completely against the wall, legs hip-width apart, and arms at your side. Bend legs to 90 degrees and hold.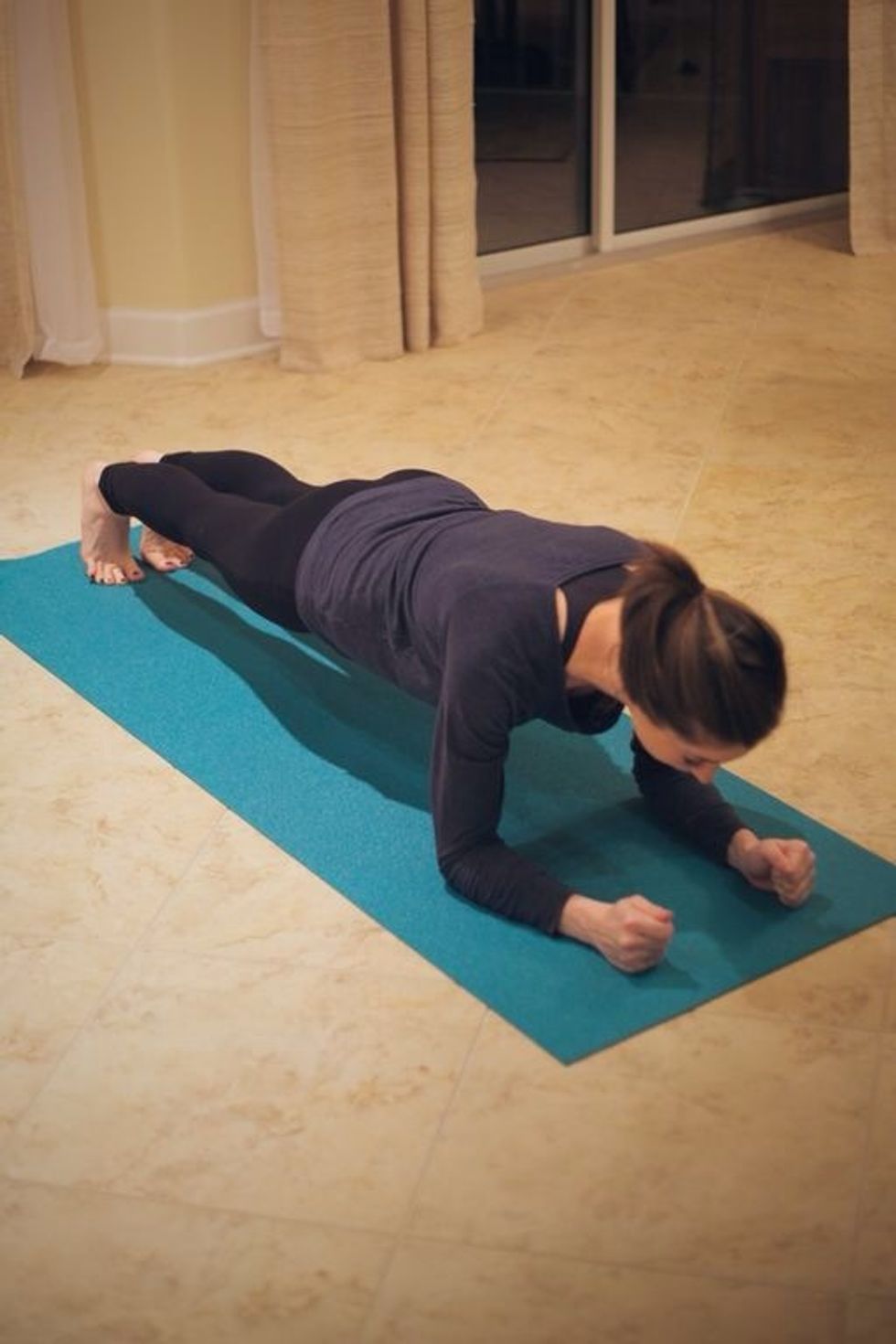 Plank tuck with leg extension: Go into plank position. Resting on forearms is optional.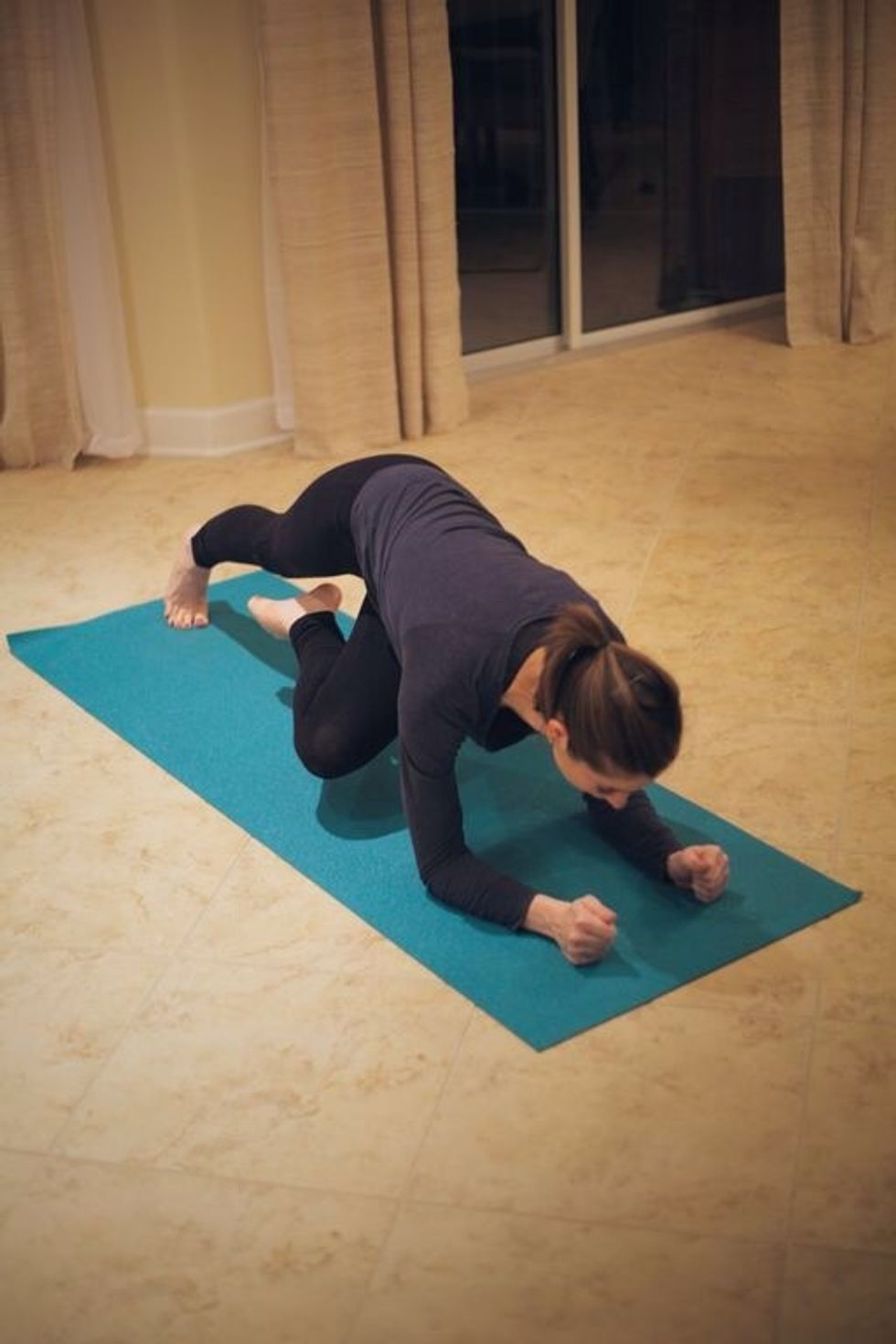 Tuck leg in towards opposing arm and hold for 5 seconds.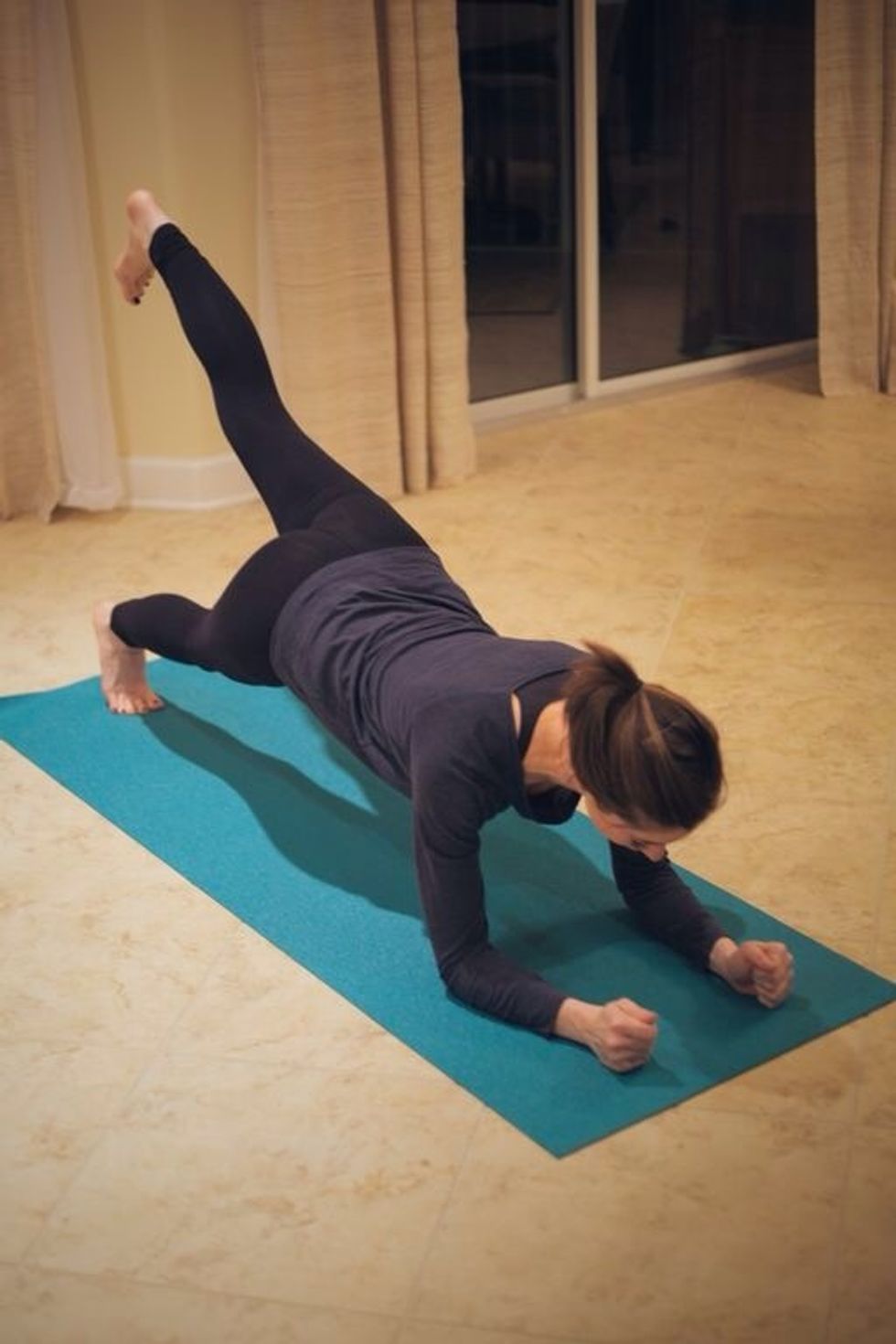 Lift leg as high as possible while keeping hips even. Hold, then bring back to starting position. Complete 1 minute per side.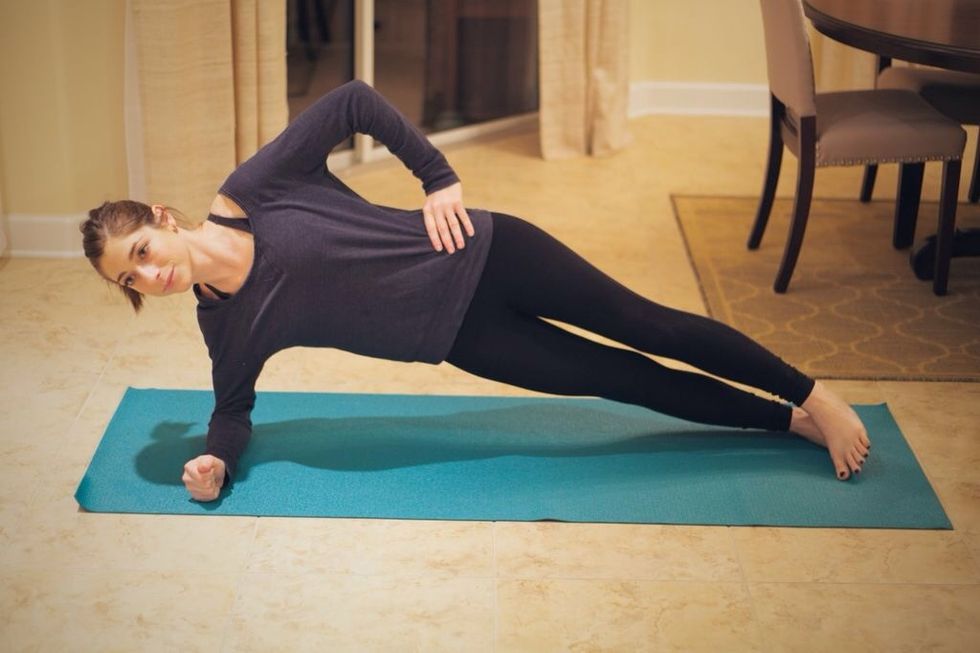 Side Plank Lifts: Go into side plank with body only resting on arm and foot.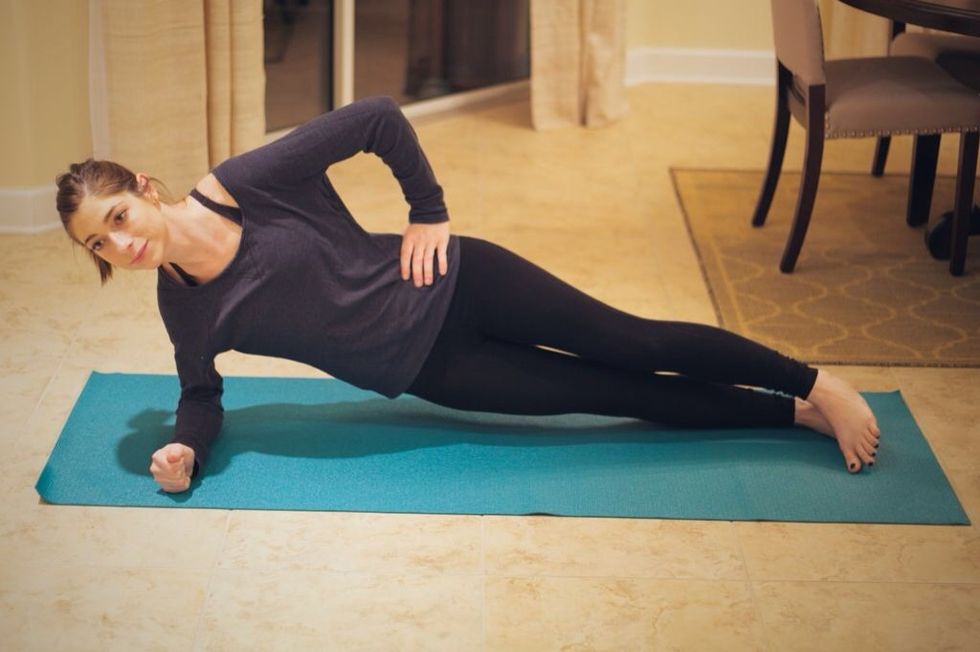 Lower your body so your hip is about 1 inch from the ground. Hold and return to starting. Complete 20-30 per side.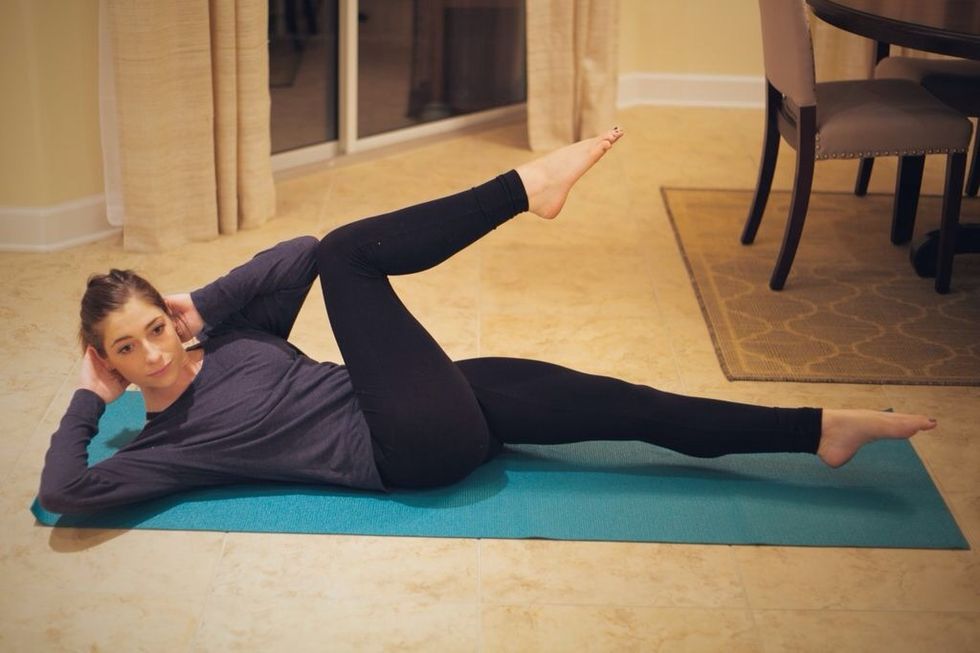 Bicycle Crunches: Lay on back in sit up position with legs extended 2 inches from the ground. Bring left arm and right knee in so they are touching. Alternate sides for 2 minutes.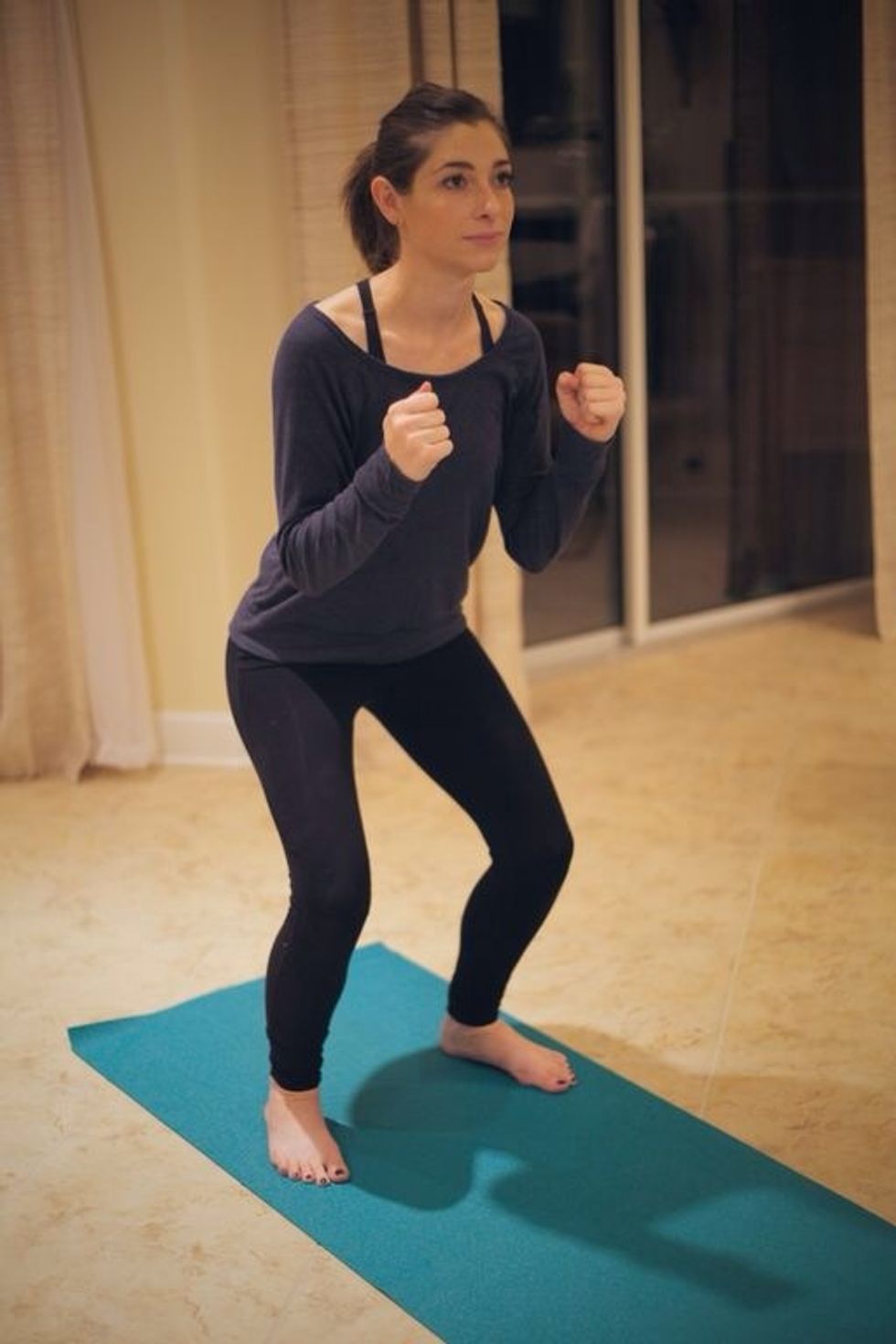 Squats: Complete 2 minutes of squats with legs shoulder width apart. Hold with legs bent for 5 seconds.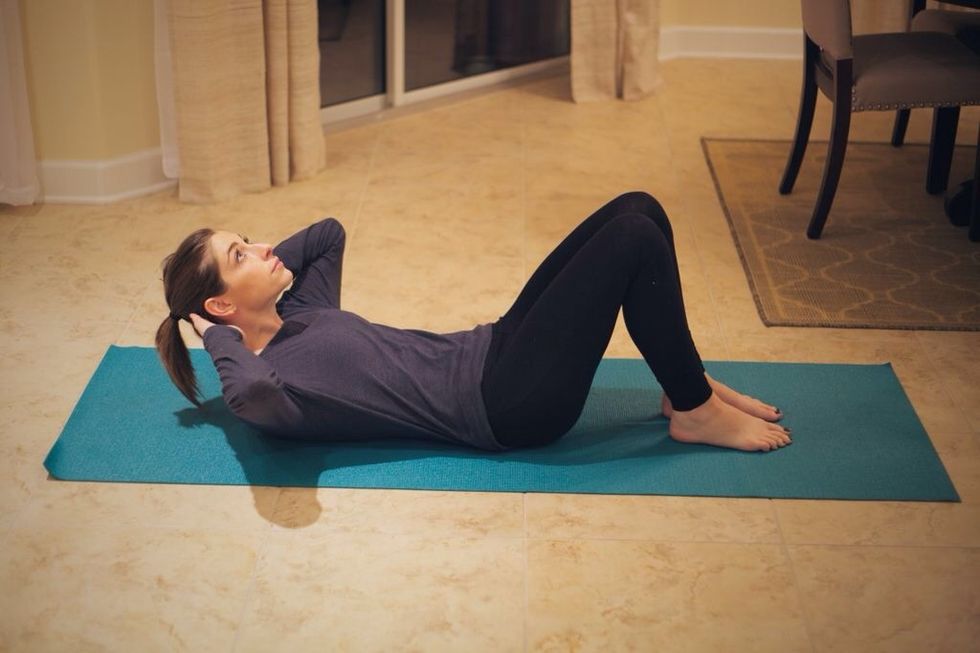 Crunches: Start in crunch position with everything from the shoulder blades up off the floor. Hold neck and keep eyes on the ceiling.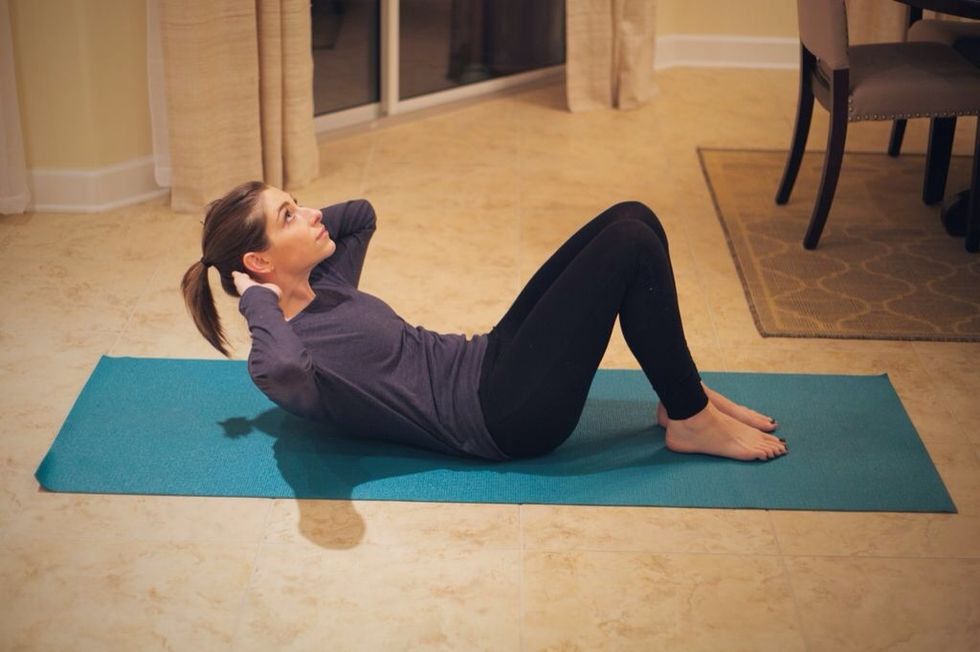 Contract your abs and use that force alone to lift your body. Hold, then go back to starting. Complete 100 making sure shoulder blades do not touch the ground.
P+K _
Yoga enthusiast and writer on fitness and food. Penandkeyboard.com focuses in simple ways to maintain a healthy lifestyle.