Work on Your Art Journal W/TCW Stencil/Colorburst
12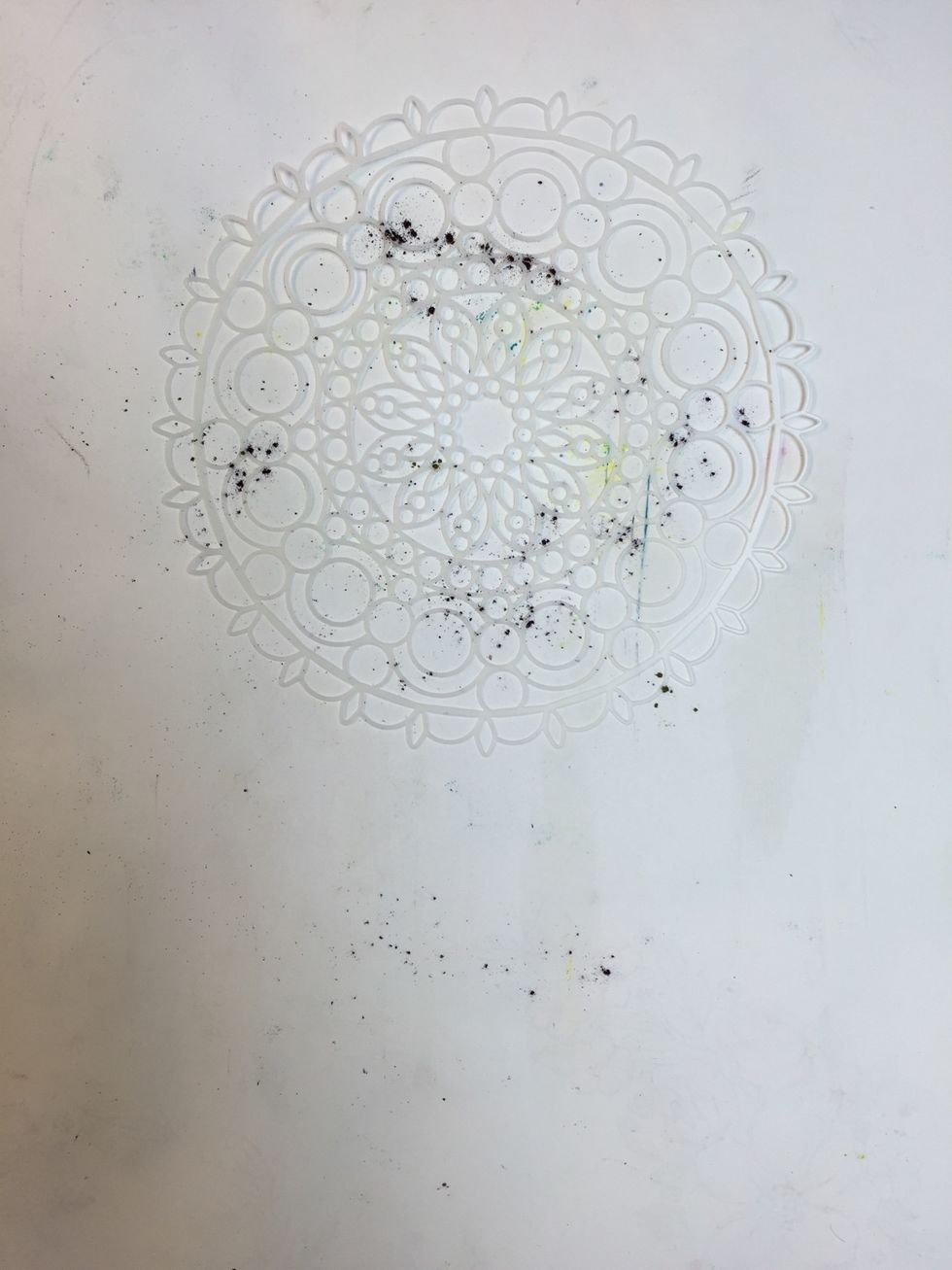 Using the mini infinite lace stencil squeeze Colorburst powders at random. I'm using indigo, ultramarine blue and turquoise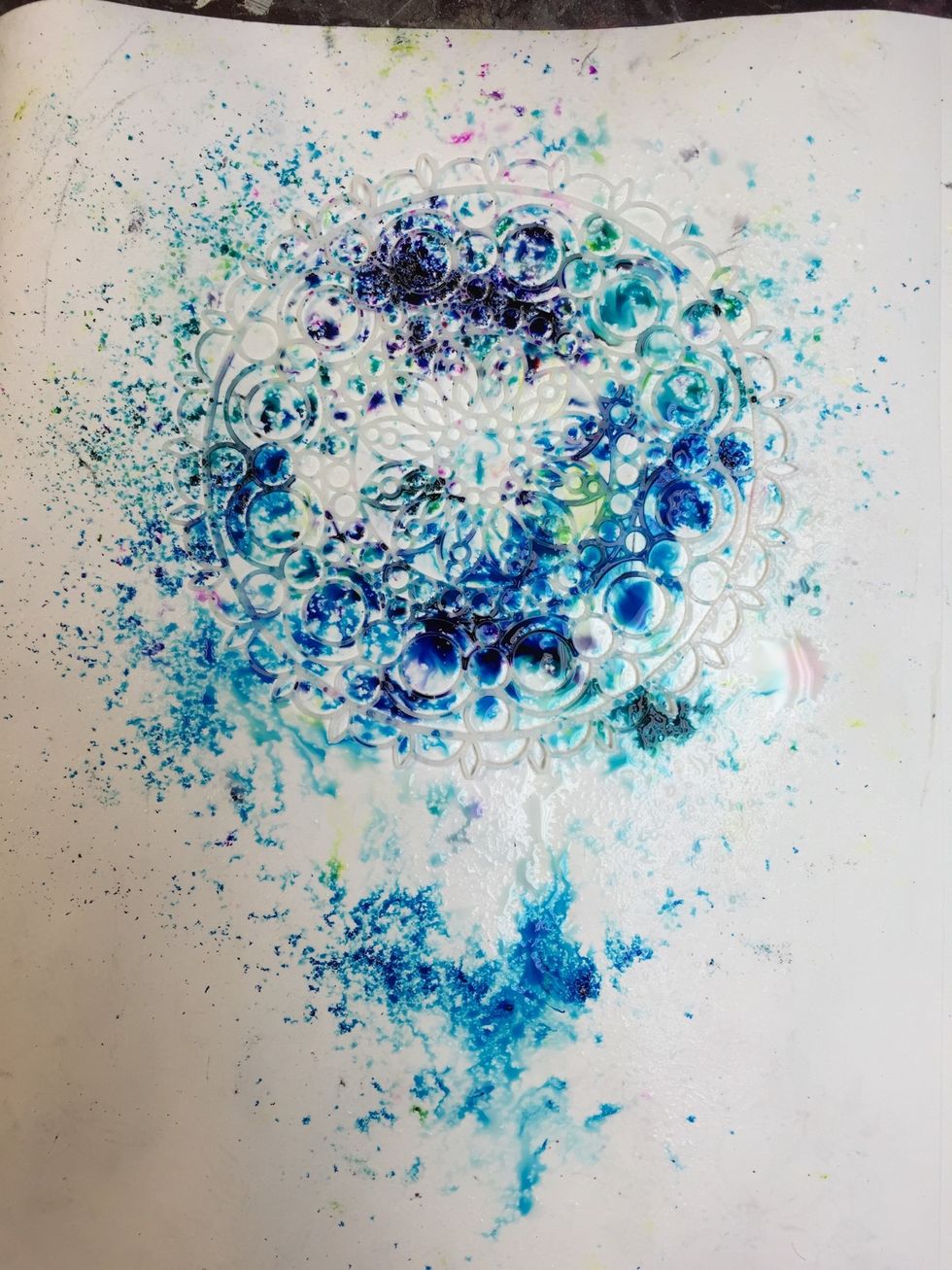 Spray with a water bottle then flip your stencil to stamp the design on your paper. As many times as you would like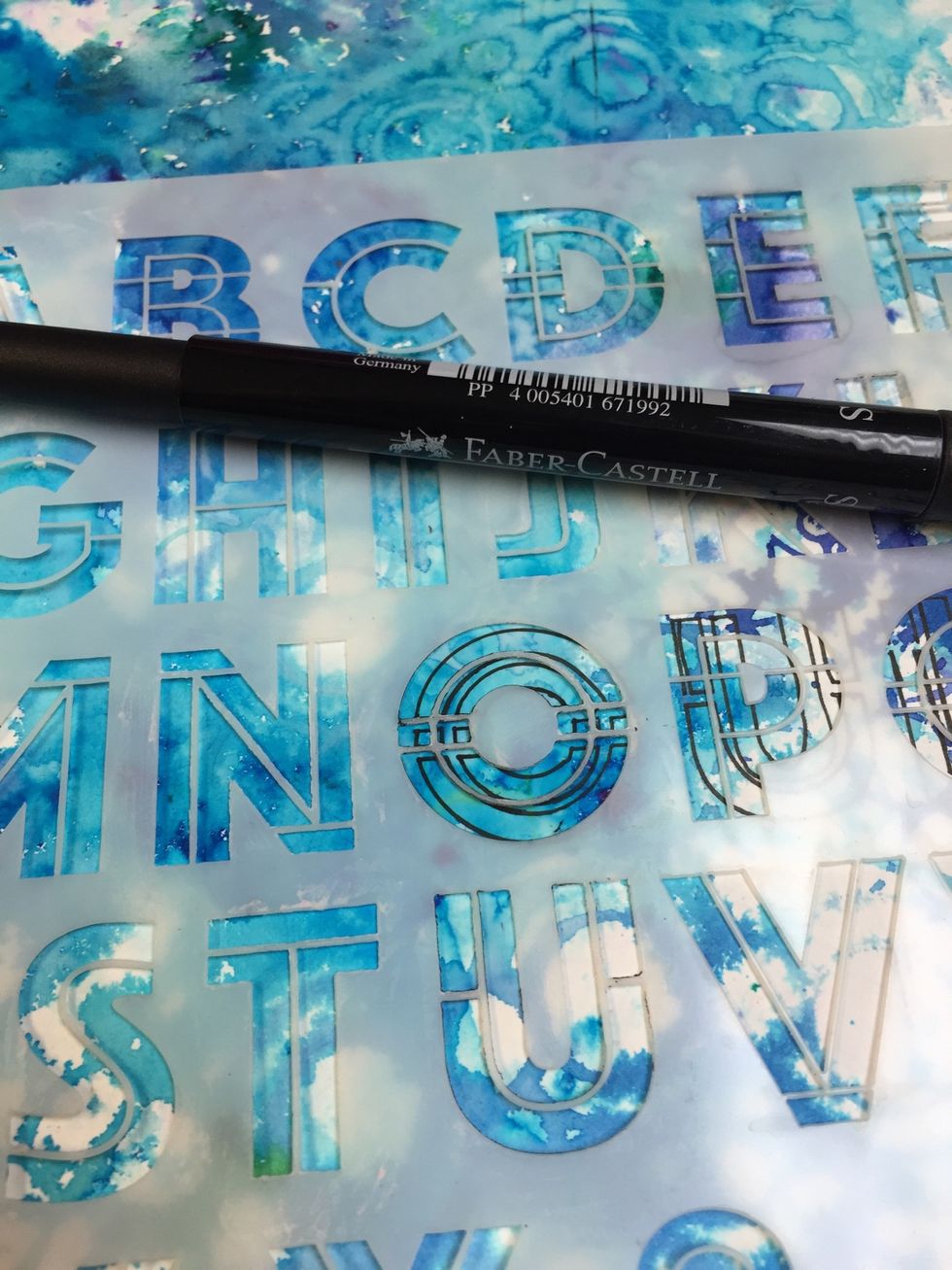 Decide on your words and using a Pitt pen that's waterproof write your alphas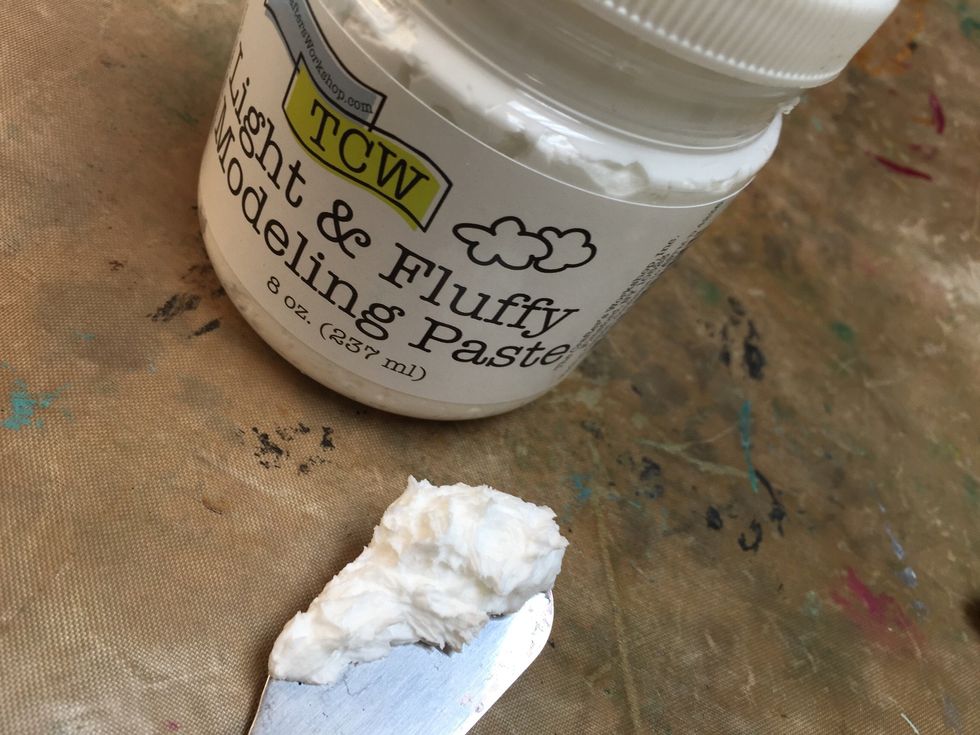 Mix the paste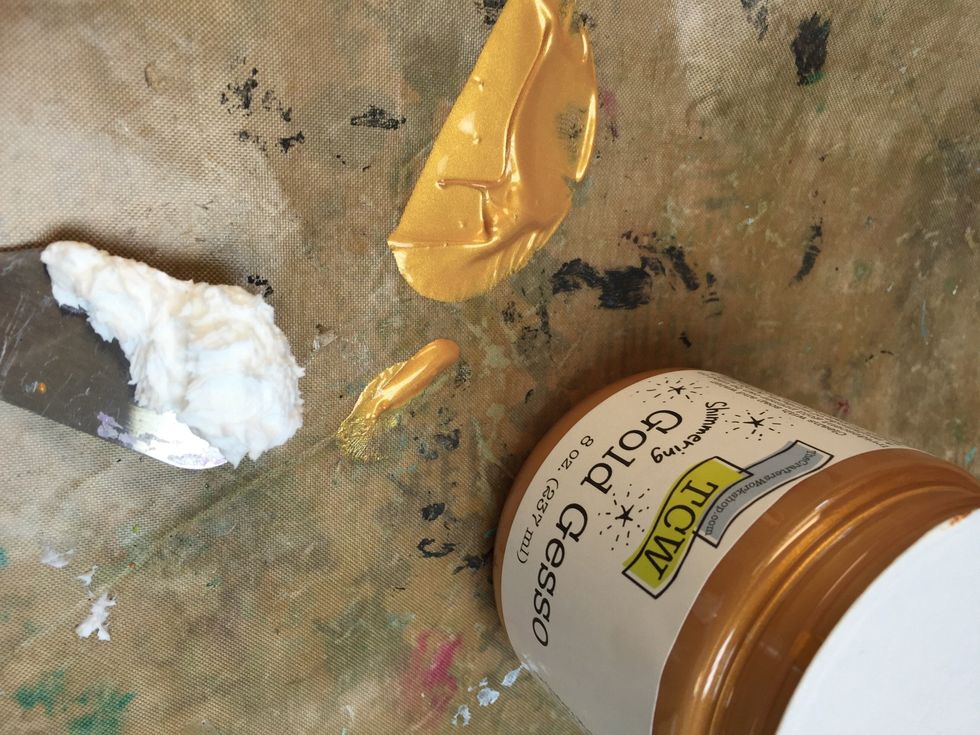 With some gold!!!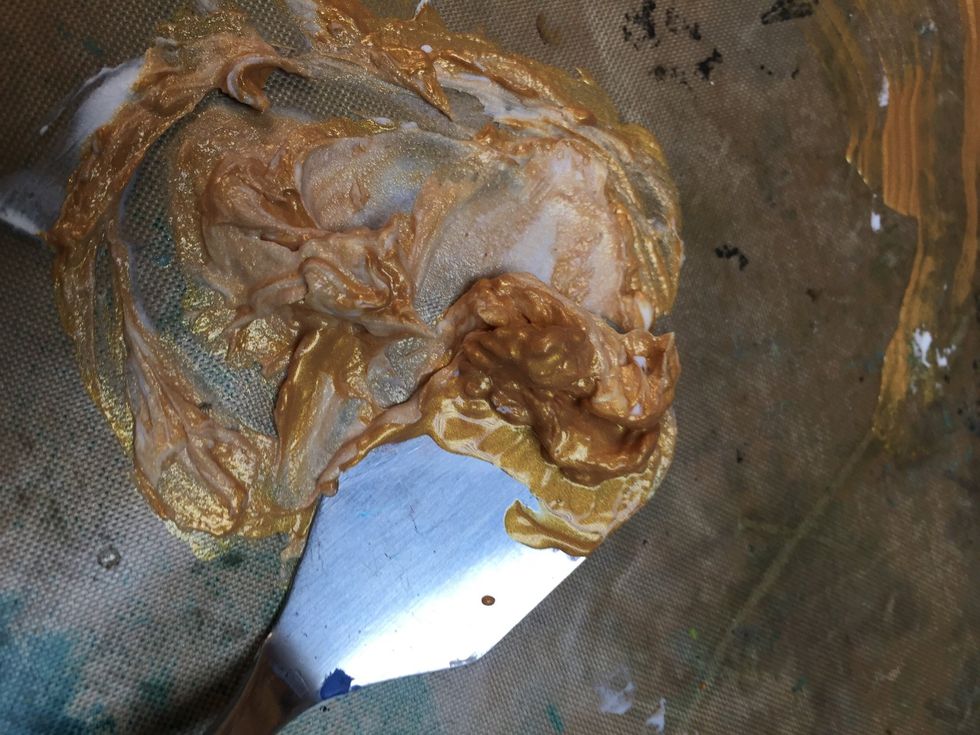 Yum!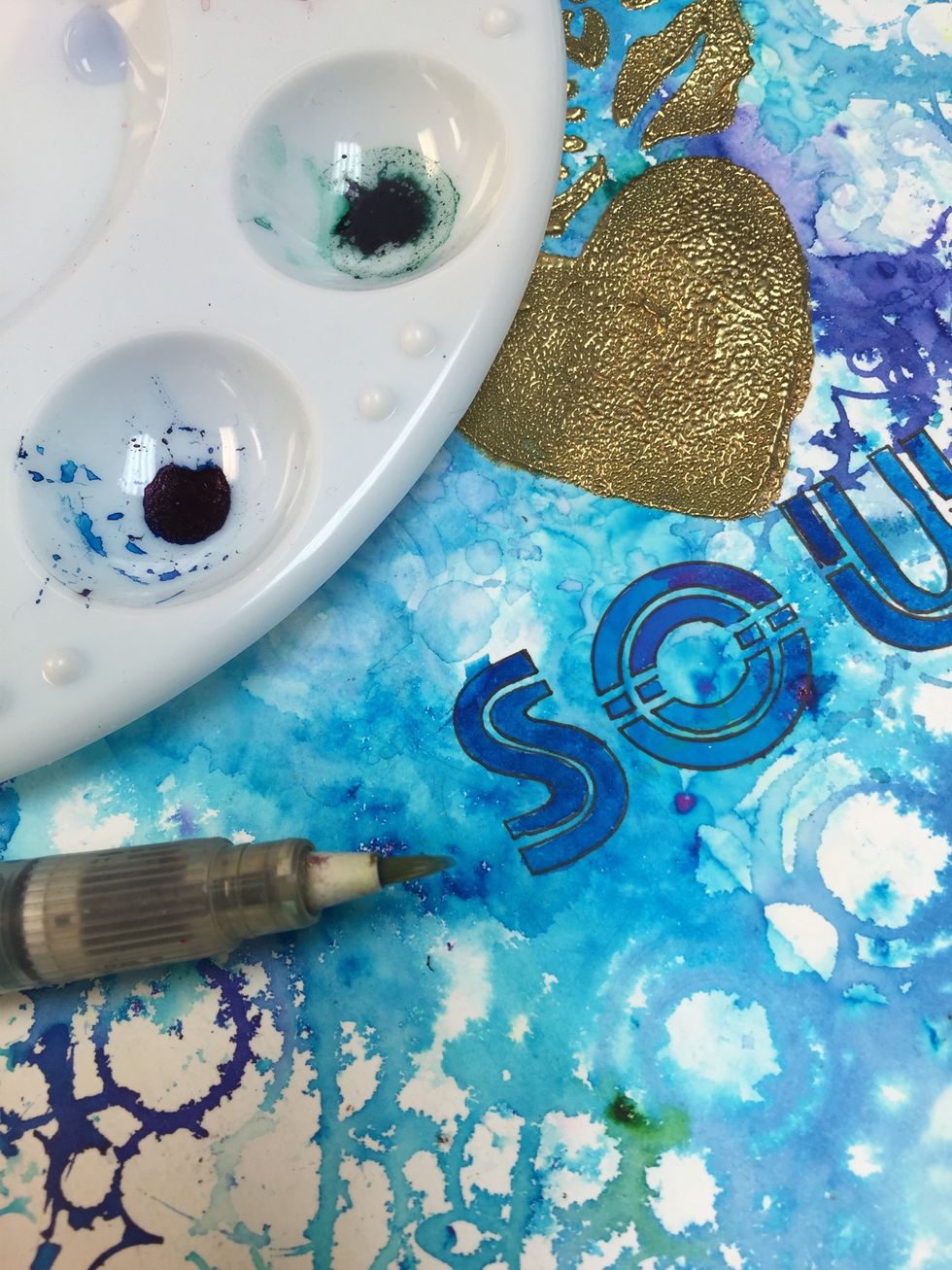 Using a waterbrush fill your letters in!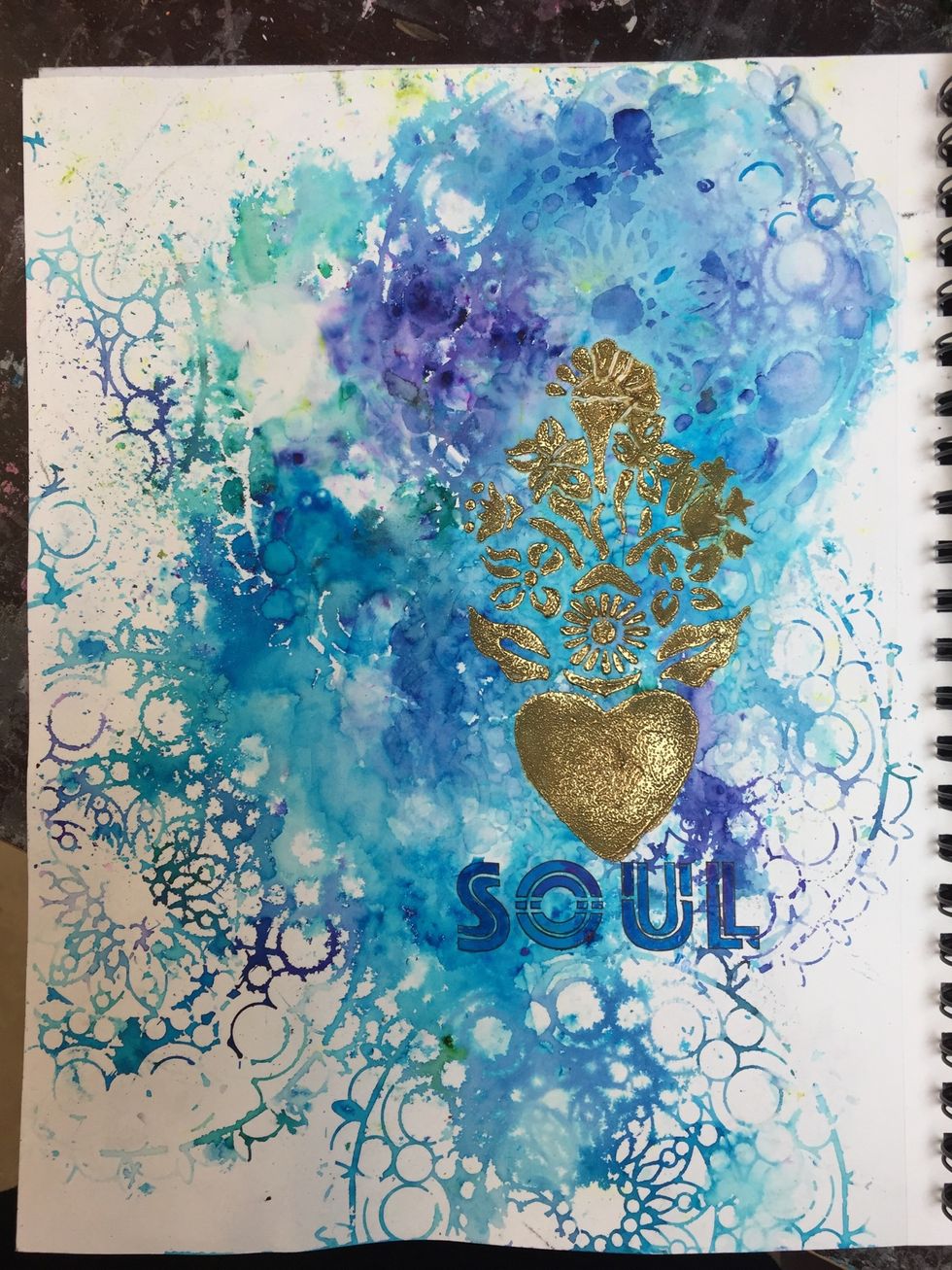 Apply to your stencil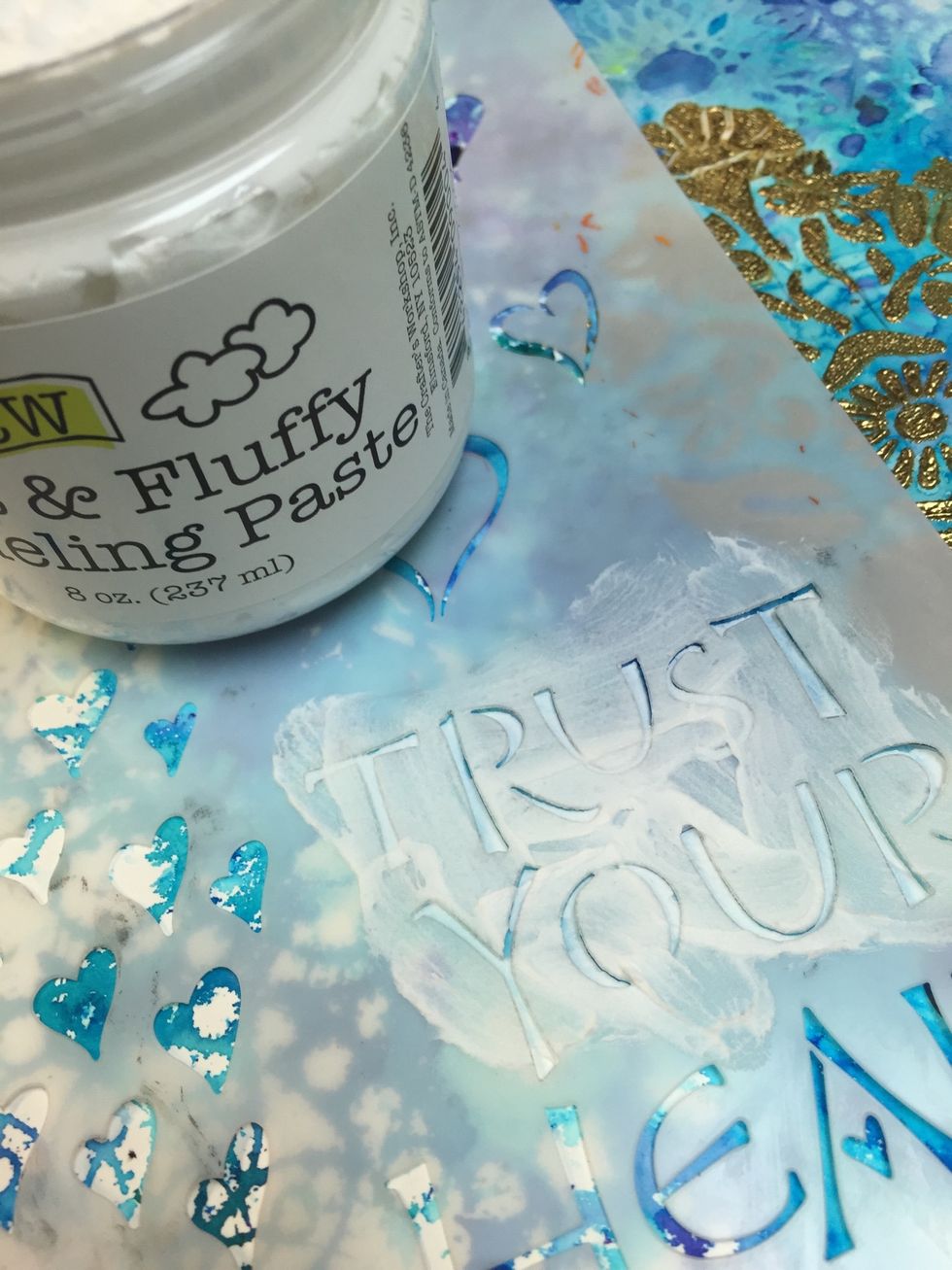 Use the white paste to continue your title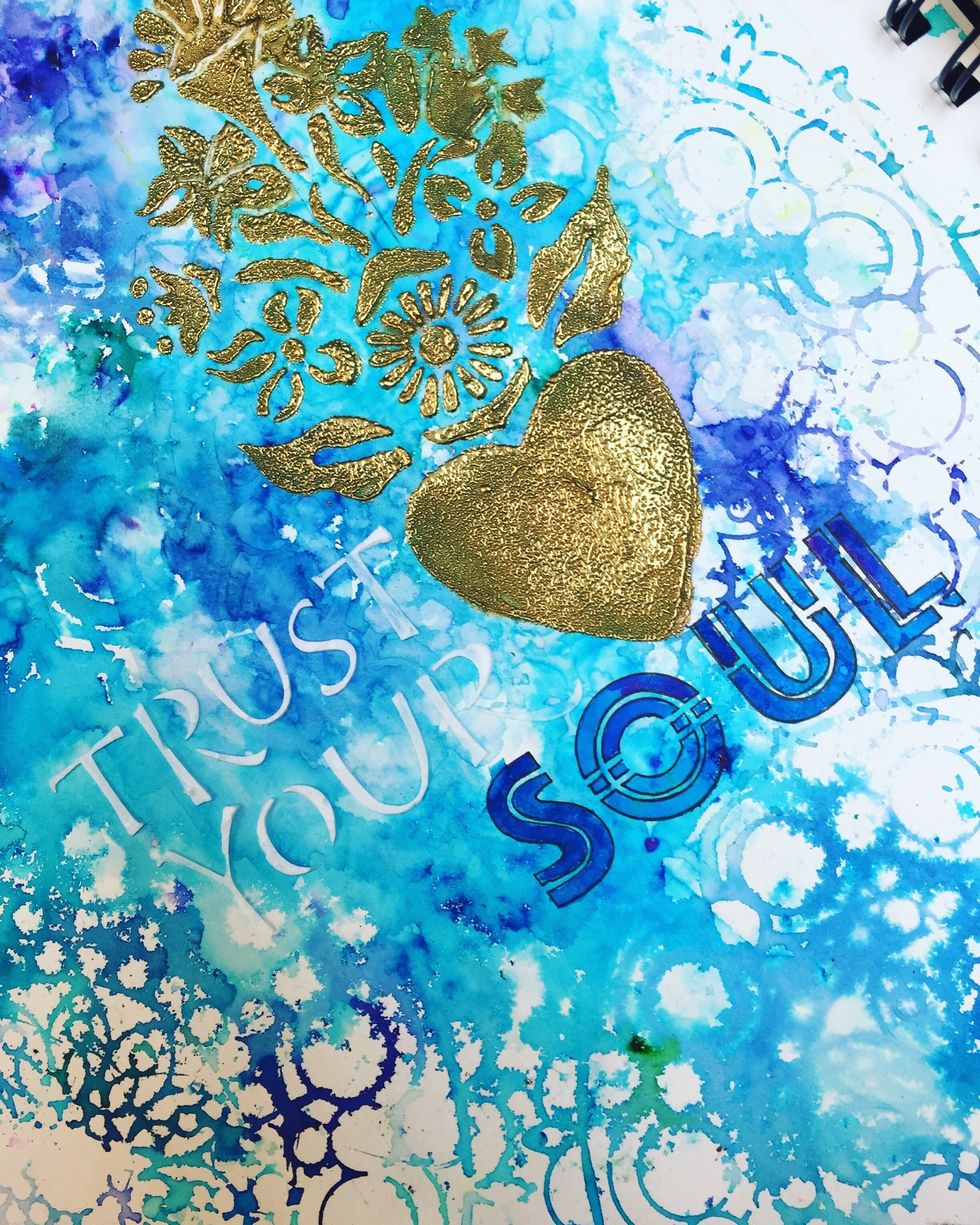 Enjoy your creation! More www.milagroscrivera.blospot.com
Art journal
Stencils
Colorburst
Light and fluffy paste
Gold gesso
Paintbrush
Water sprayer
Milagros C Rivera
Entrepreneur, mixed media artist, scrapbooker, jewelry maker, random stitcher and lover of all things pretty!