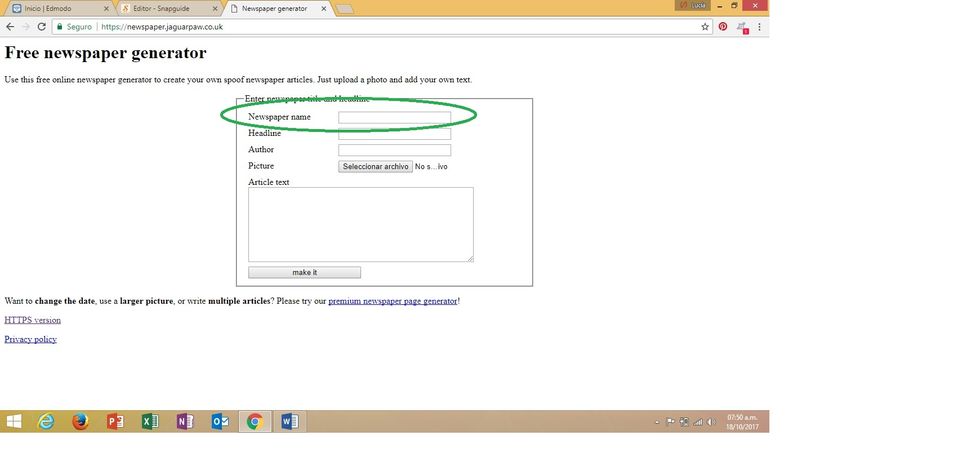 As soon as you open Newspaper Jaguar Paw, you will find a window in which you have to write: the newspaper name. Think of a good name!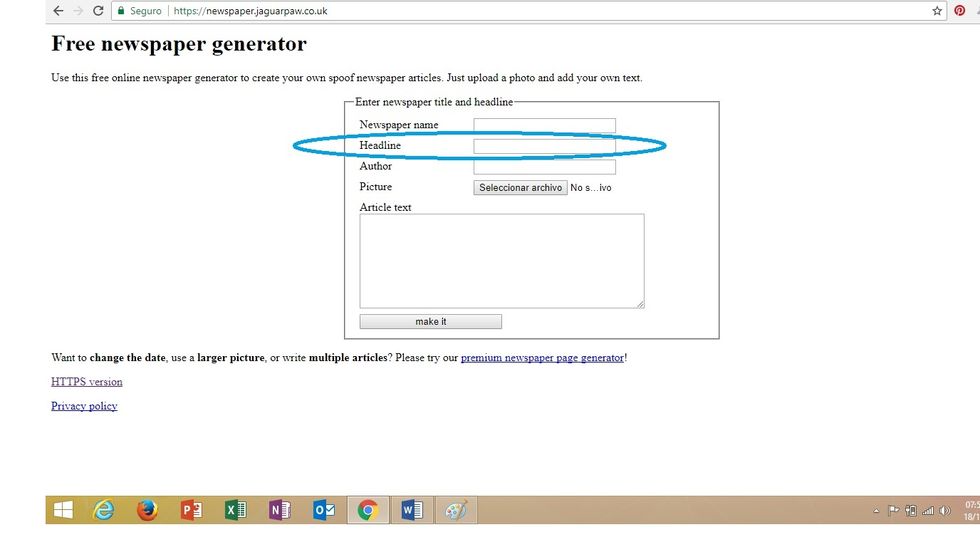 Once you have writen the Newspaper name, you have to type the Headline. REMEMBER: it has to catch readers' attention.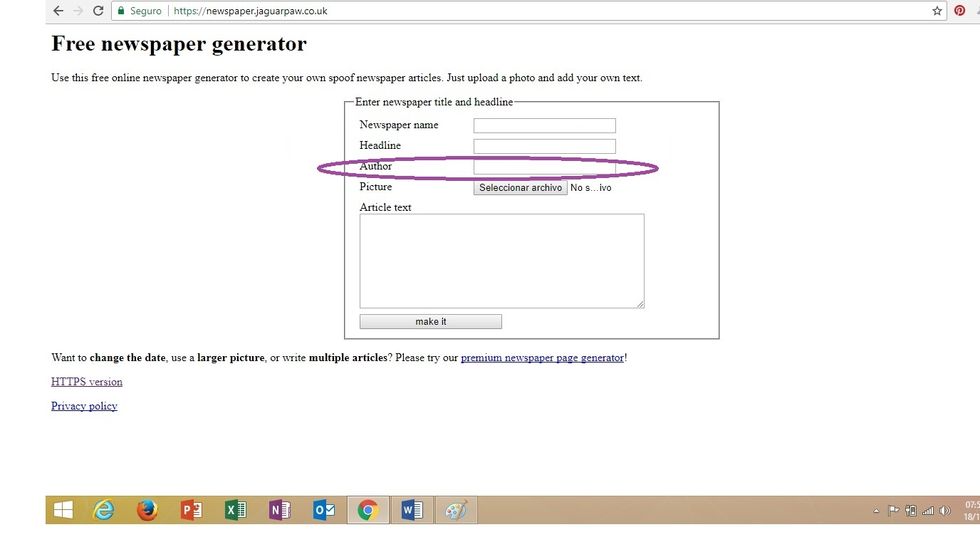 If you are the one who is inventing this piece of new, type you name in this box. If you are working in group, enter the names of the members. You can also invent a name that stands for the group.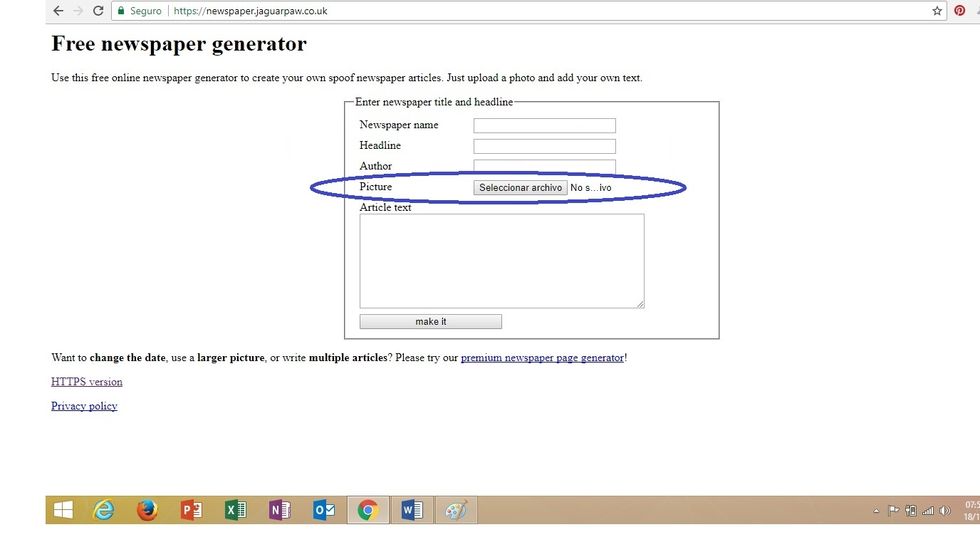 You can also upload a picture which illustrate your piece of news. You click on 'Upload File' or 'Seleccionar archivo' and you select the picture you want.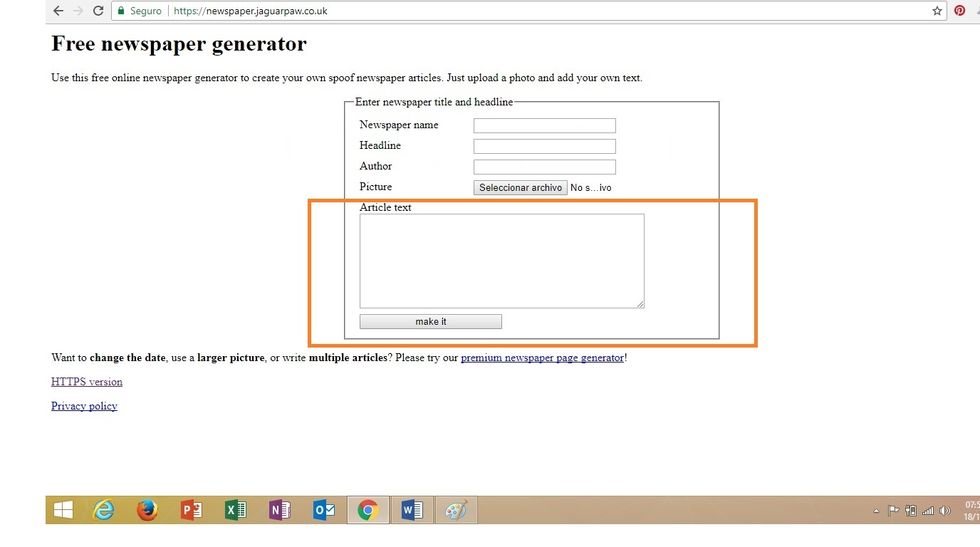 YEAH! You almost finish! Now type the development of your piece of news, the text. Once you are done click on 'MAKE IT'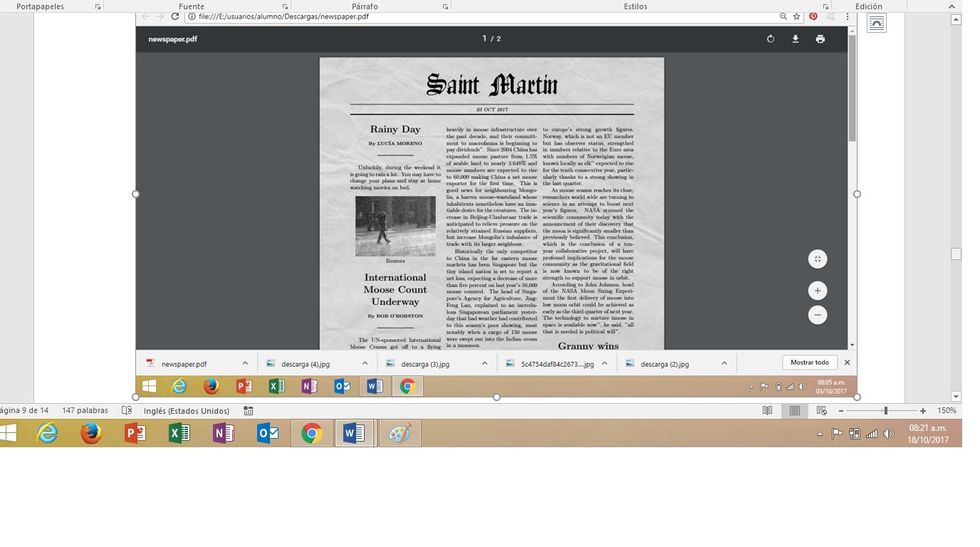 WORK DONE! Come on! Now is your turn... Good Luck!
PEDAGOGICAL IMPLICATIONS: This tool is great since enables students to develop their writing skills. They also acquier knowledge about how a piece of news is constructed.
Moreover, this kind of tool brings authenticity to the classroom. The task that is presented provides opportunities for real communication. According to Nunan (2004), the classroom itself always...
has a pedagogical dimension, but that the goal of taskbased language learning is to prepare learners for real-world tasks. Thefore, teachers need to prepare them for these situations.
Furthermore, the teacher can suggest instances in which students can hand in their first and second draft before handing in the final product.
REFERENCE: - Chapter XV The use of weblogs "The Use of Weblogs in Language Education" in Handbook Of Research On Web 2 0 And Second Language Learning (Thomas, Ed., 2009)
- Web 2.0 for teachers (Peachey, N. 2010) http://es.scribd.com/doc/19576895/Web-2-0-Tools-for-Teachers#scribd
The creator of this guide has not included tools