How to wood-burn a wine box
You'll always be the first person on the invite list when you bring friends wine & personal greetings in a wood-burned crate.
74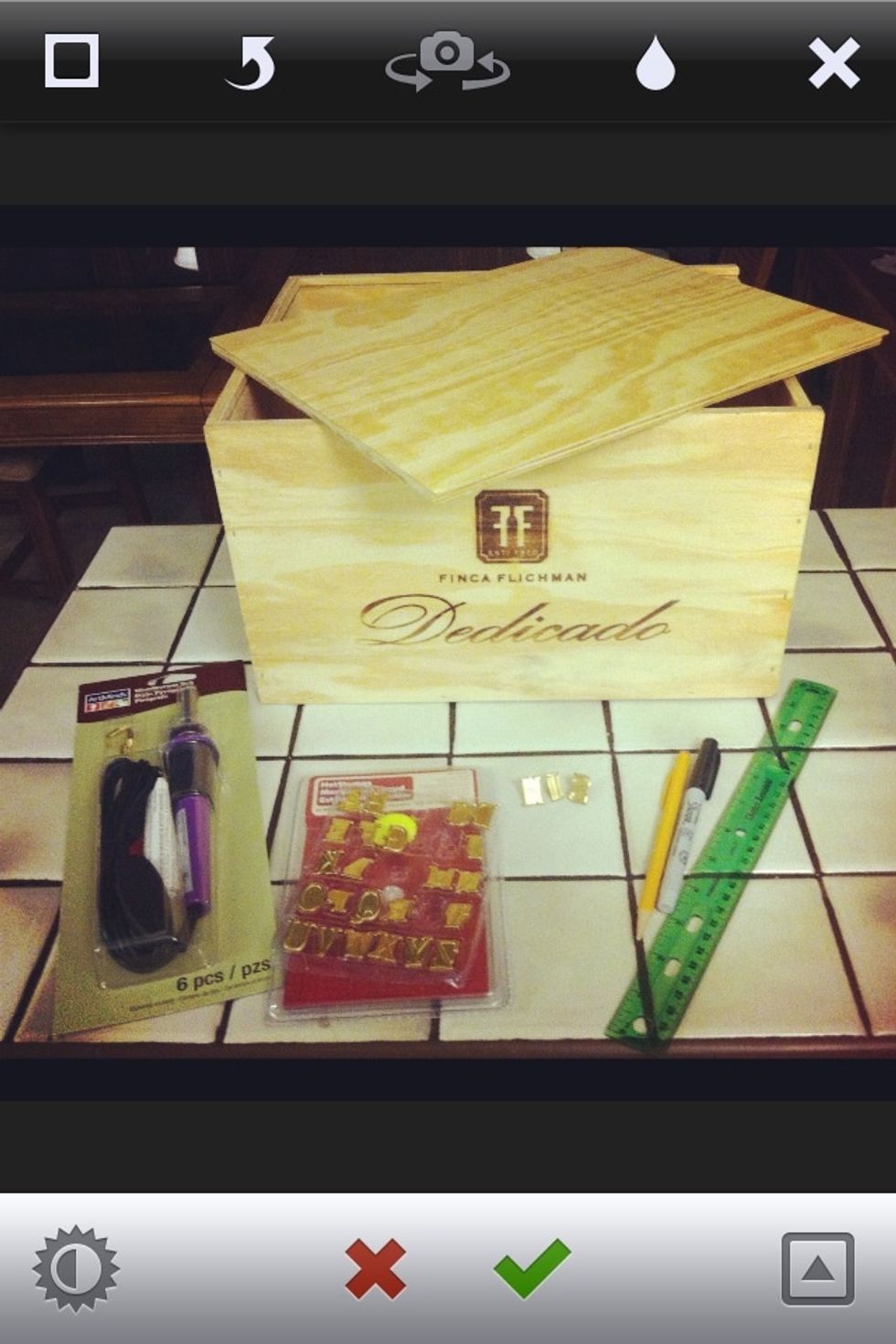 Supplies may vary depending on your wood project. I'm using a wine crate. TIPS... Get wine crates at local spirits store for less than $2. Get wood-burning pen & letters from AC Moore or Michael's.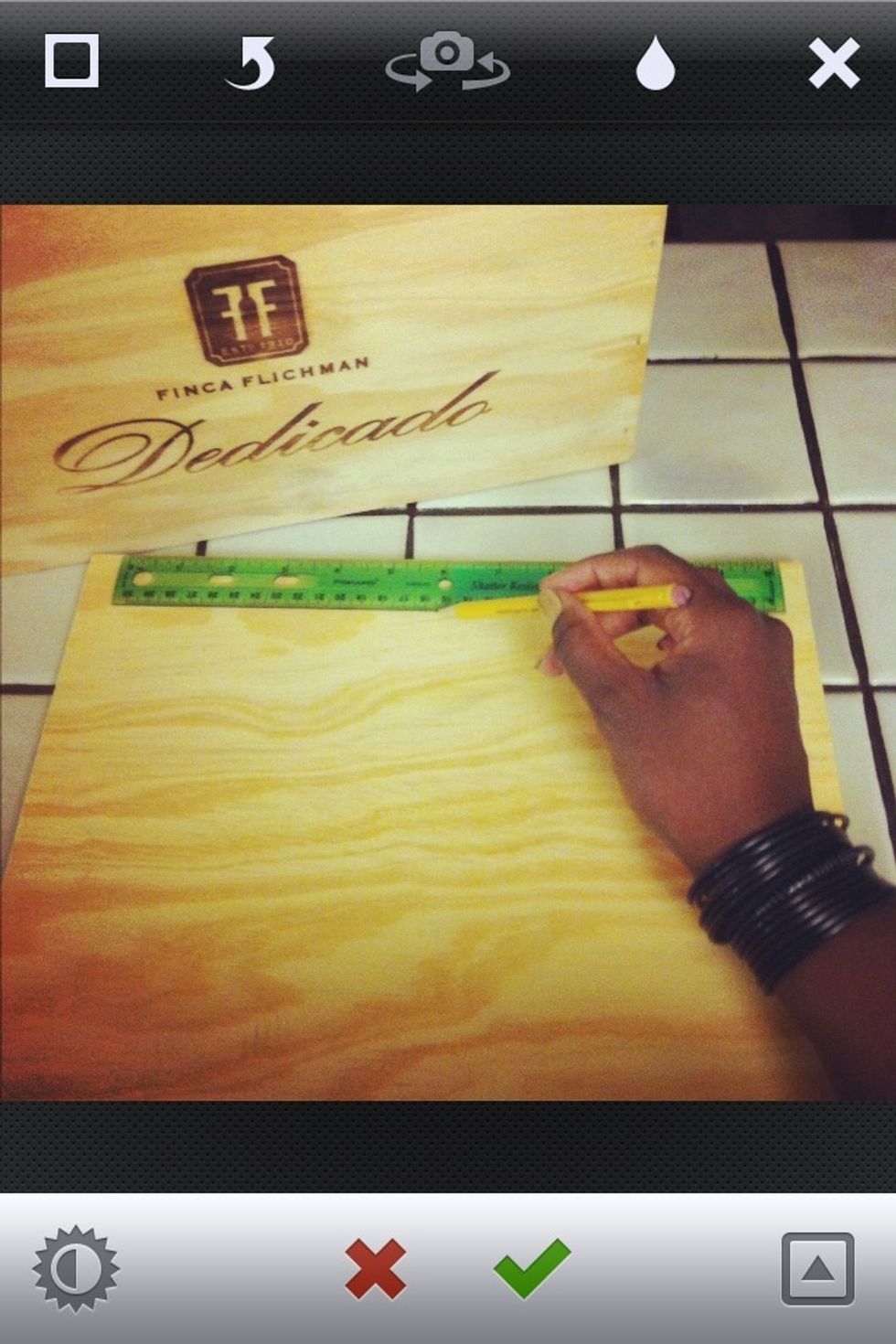 My wooden wine crate is being given as an engagement gift. I wrote an original message to burn inside of the crate lid. Creating guidelines using a ruler before burning helps with spacing.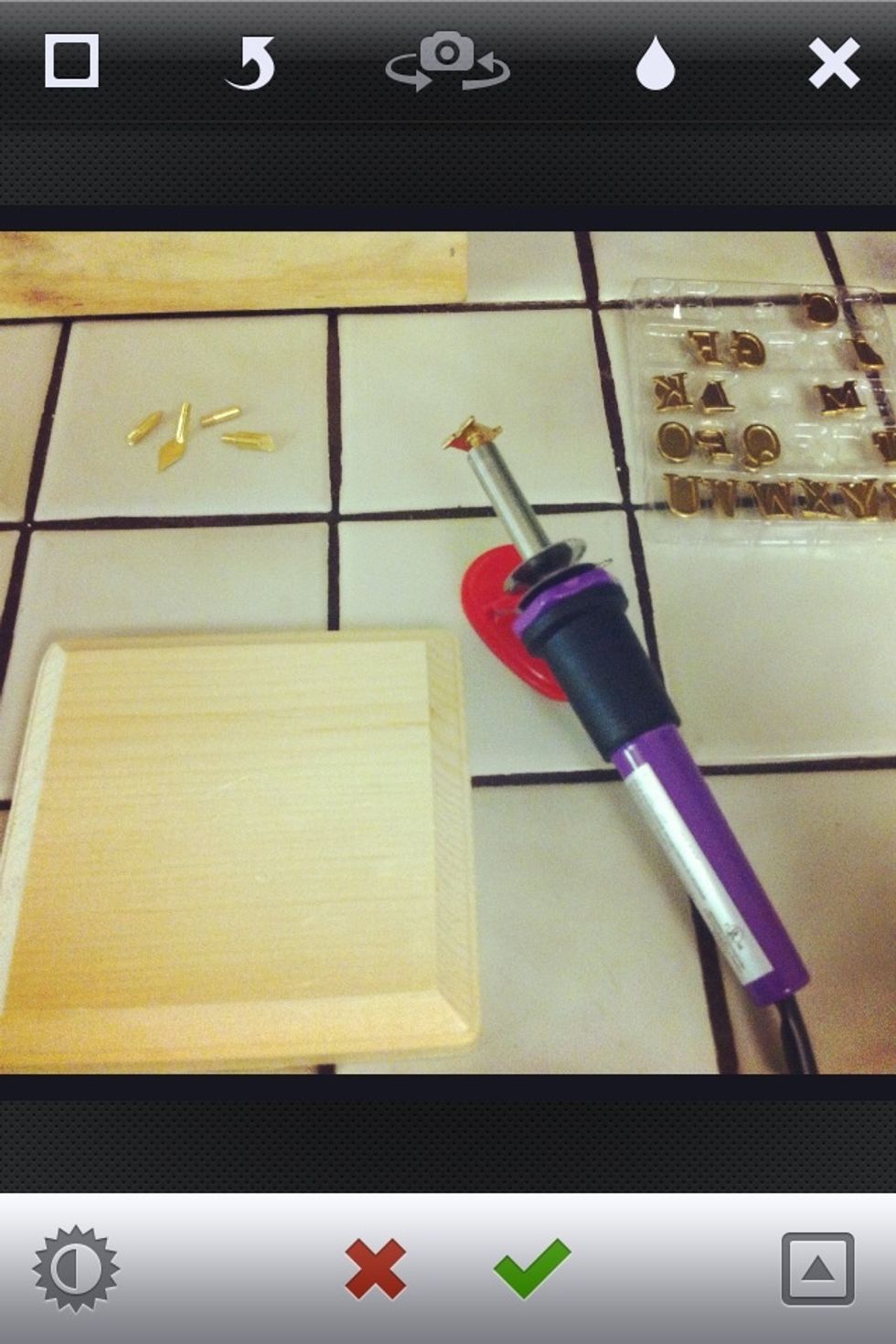 TIP... Using test wood shows how much pressure is needed for the type of wood you're using. Heat your wood-burning pen for a few minutes to make sure it's nice and hot ensuring a dark impression.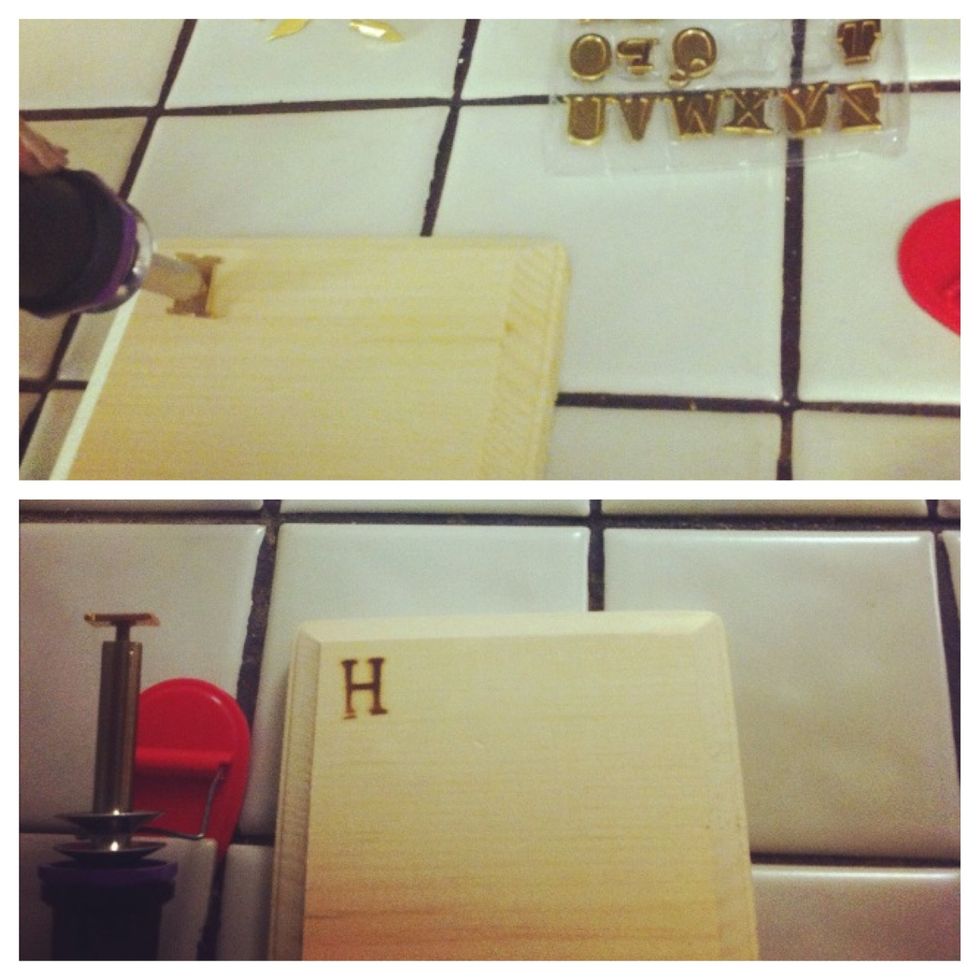 All wood is different. Knowing what type of burn you'll get on the wood before doing your whole project is helpful. If you don't have a test piece, look for a discrete corner on your wood project.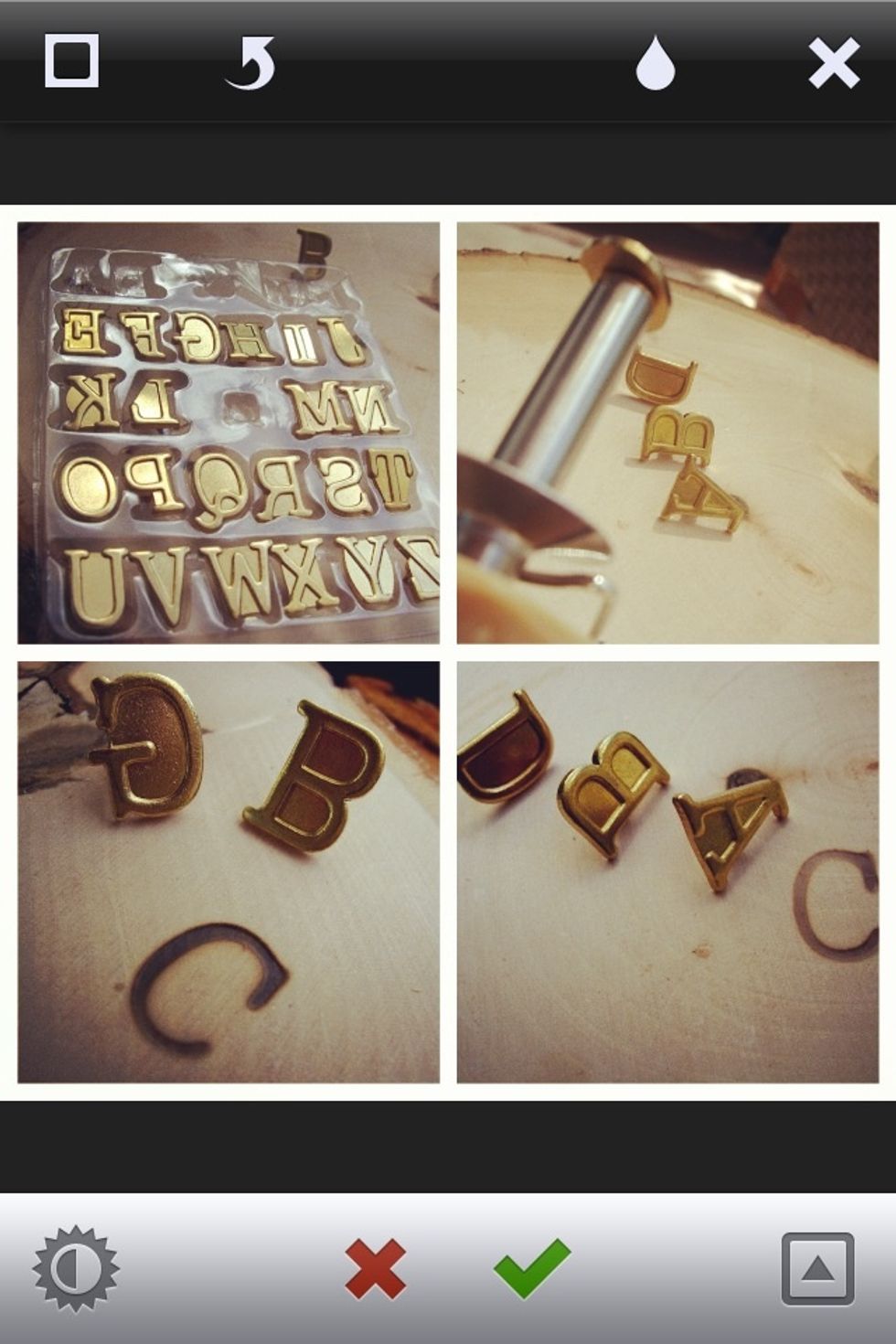 Here's a close up of the letters and other test stamps I did. TIP... "I" and "E" always came out darkest because they're even and squared. "S" and "A" are tricky and the middle may come out uneven.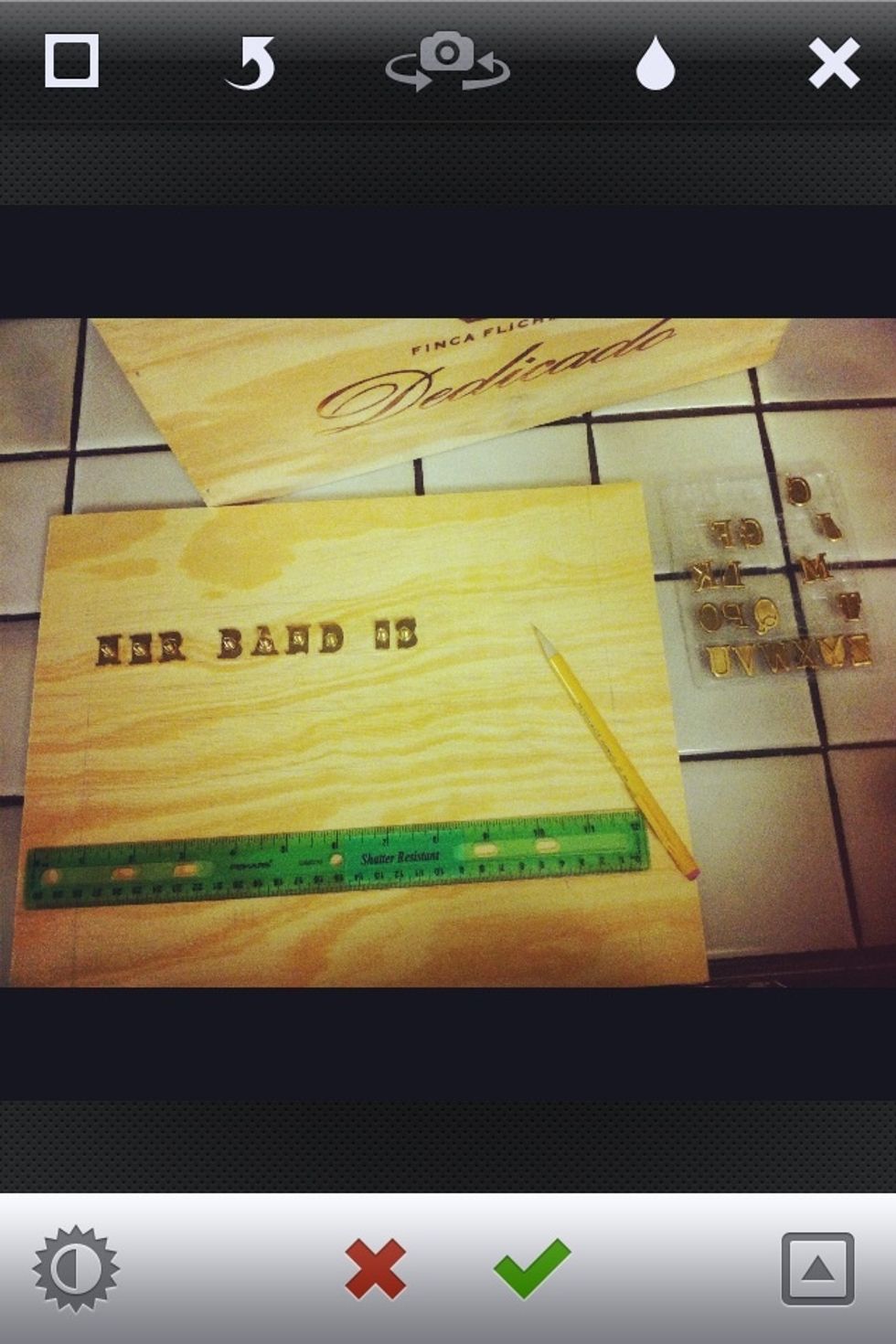 I tested letter spacing on my pre-drawn lines before doing the permanent stamp. I didn't have time to re-do my gift so I was being extra careful. Either way, space planning is always a good thing.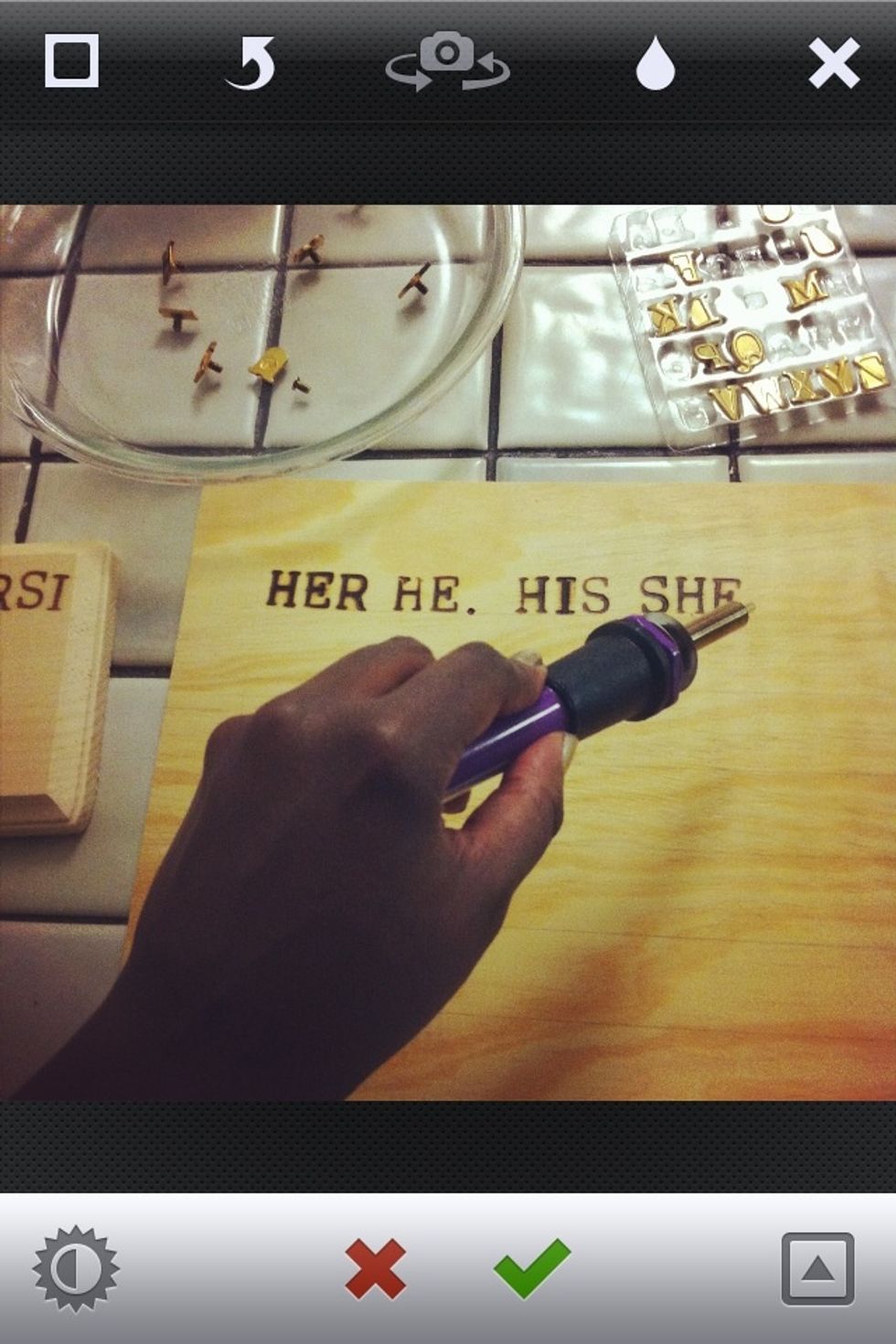 Here we go... I know my letter darkness isn't uniform, but I think that adds to the charm of doing it yourself.
I did the lid, the inside and the sides of the box. Had to do the inside upside down! I also created guides inside the box to keep me straight.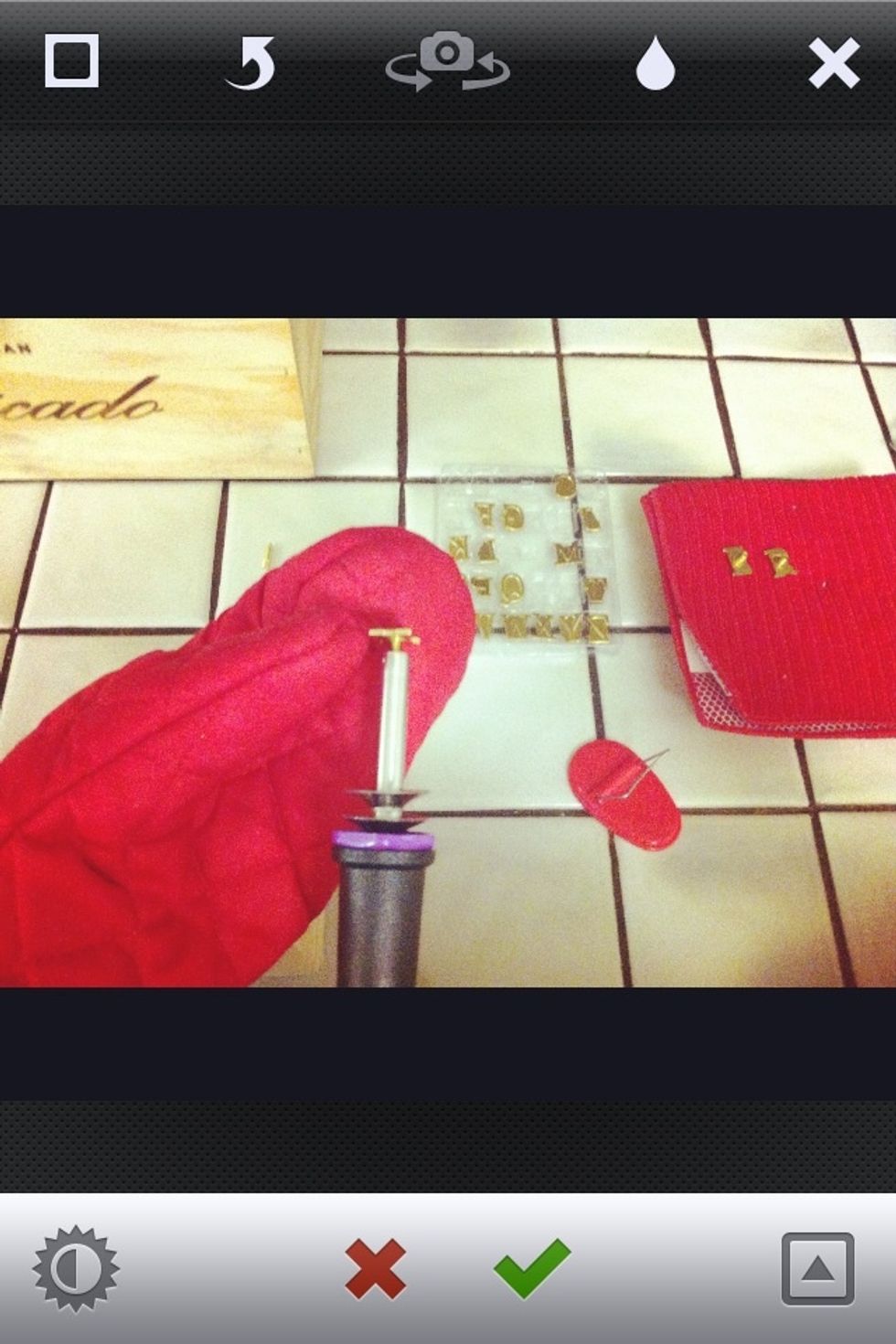 Use your oven mitt or heat resistant glove to switch letters. Put hot letters in a glass or metal tray while not in use so they don't burn surfaces.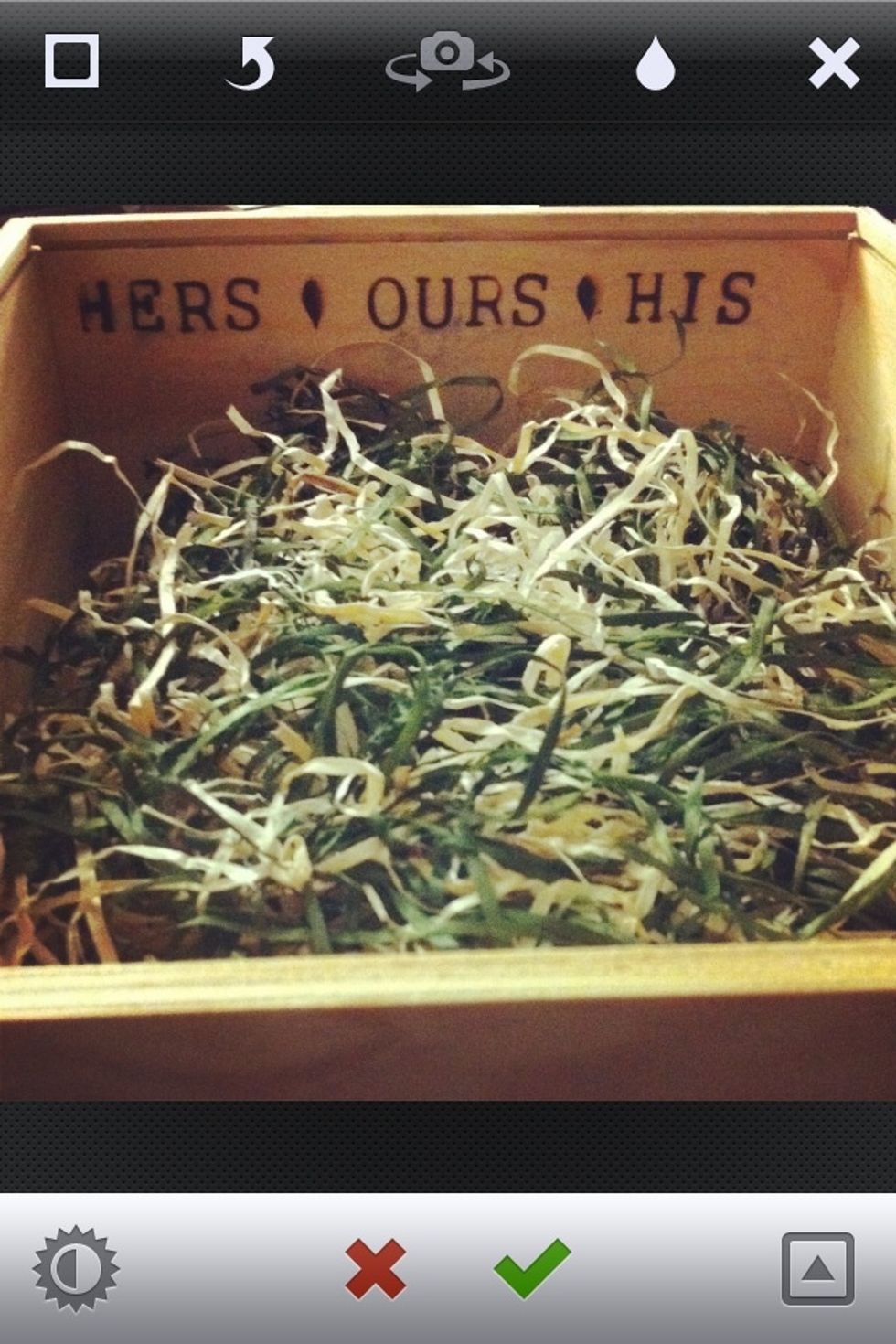 I used an "ace" shape between the three words here as a decorative spacer. I also filled the crate with shredded raffia to keep the bottles in place and add a dash of muted color.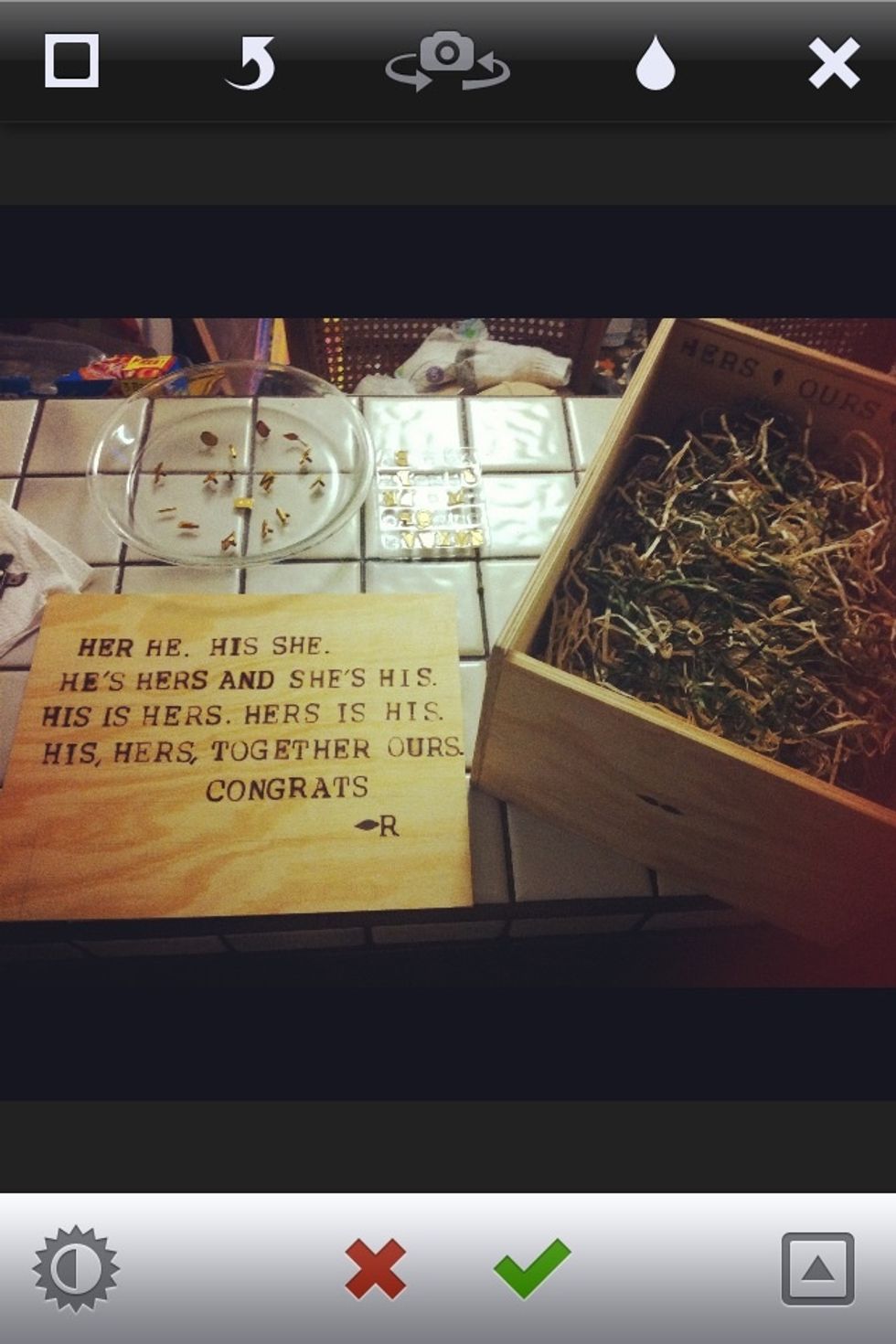 Here's a look at the finished lid and box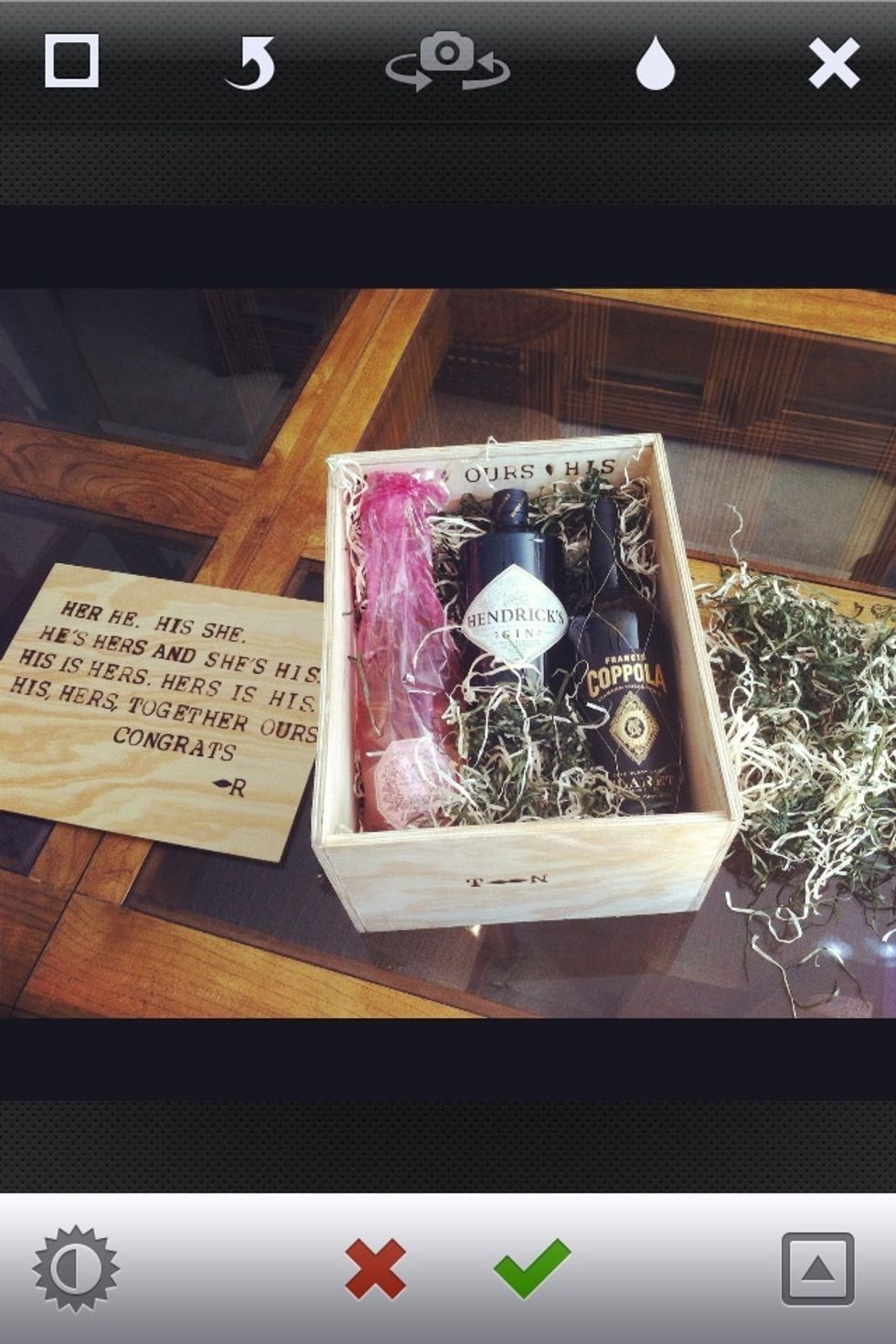 This was my first time burning - it didn't take long. Message on the lid, sections inside & initials outside. To complete the gift, three personal notes speaking to my choice in alcohol for them.
Wood-burning Pen (electric with removable tip)
Hot Stamp Letters & Shapes (metal)
Oven Mitt or Heat Resistant Gloves
Glass or Metal Tray
Pen, Marker, Ruler
Wood Project (I'm using a wine create)
Renienne B
I was that kid in grade school that drew pictures on everyone's notebooks - I'm just all grown up now ?
Philadelphia, Pennsylvania