How to wing some clam chowder (for the first time)
The boys gobble up our grocery's (super expensive) Clam Chowder. I've been wanting a somewhat healthier and cheaper homemade version.
28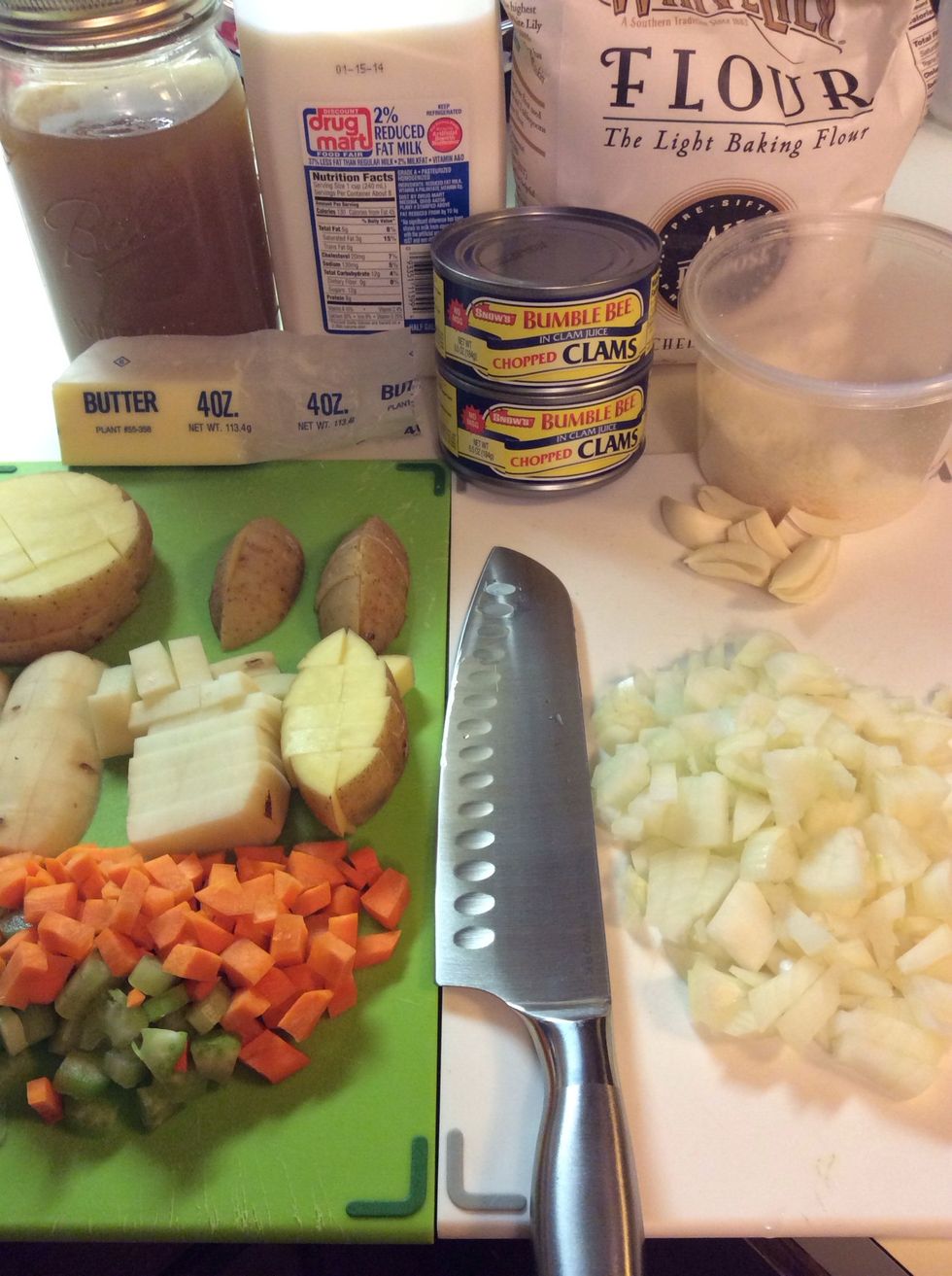 Here's the goods. My magical knife pre-chopped everything for me.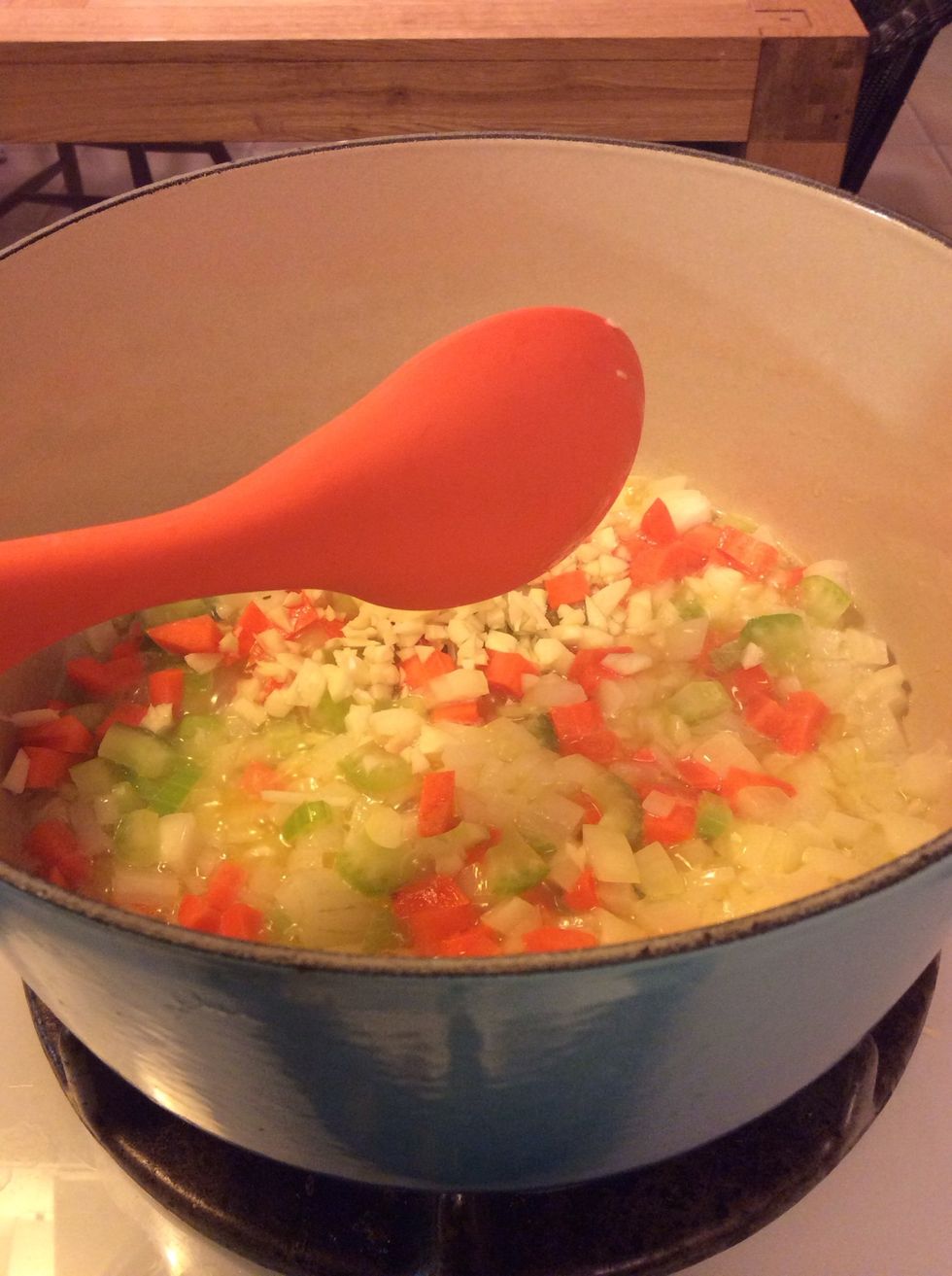 Throw a half-stick of butter in your pot with shallots, celery, carrot, and garlic. For soups, I oft cook onion (shallots) for a min or two, then veg (celery, carrot) for the same, adding garlic last.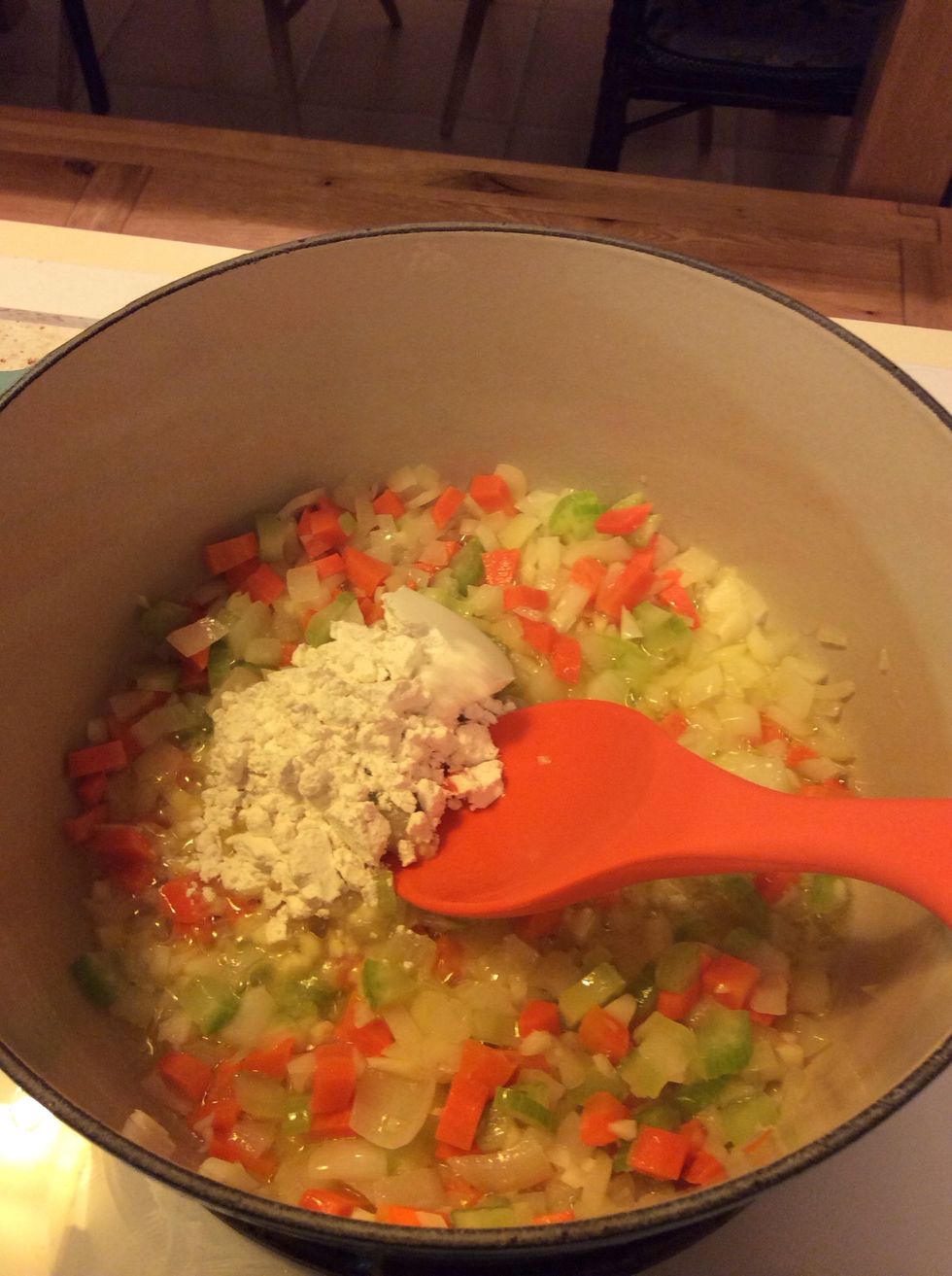 Once the base has cooked for a couple mins, throw in a few heaping tablespoons of flour. I added this picture-worth two times over. 4 heapers of flour. Stir continuously until it's pasty.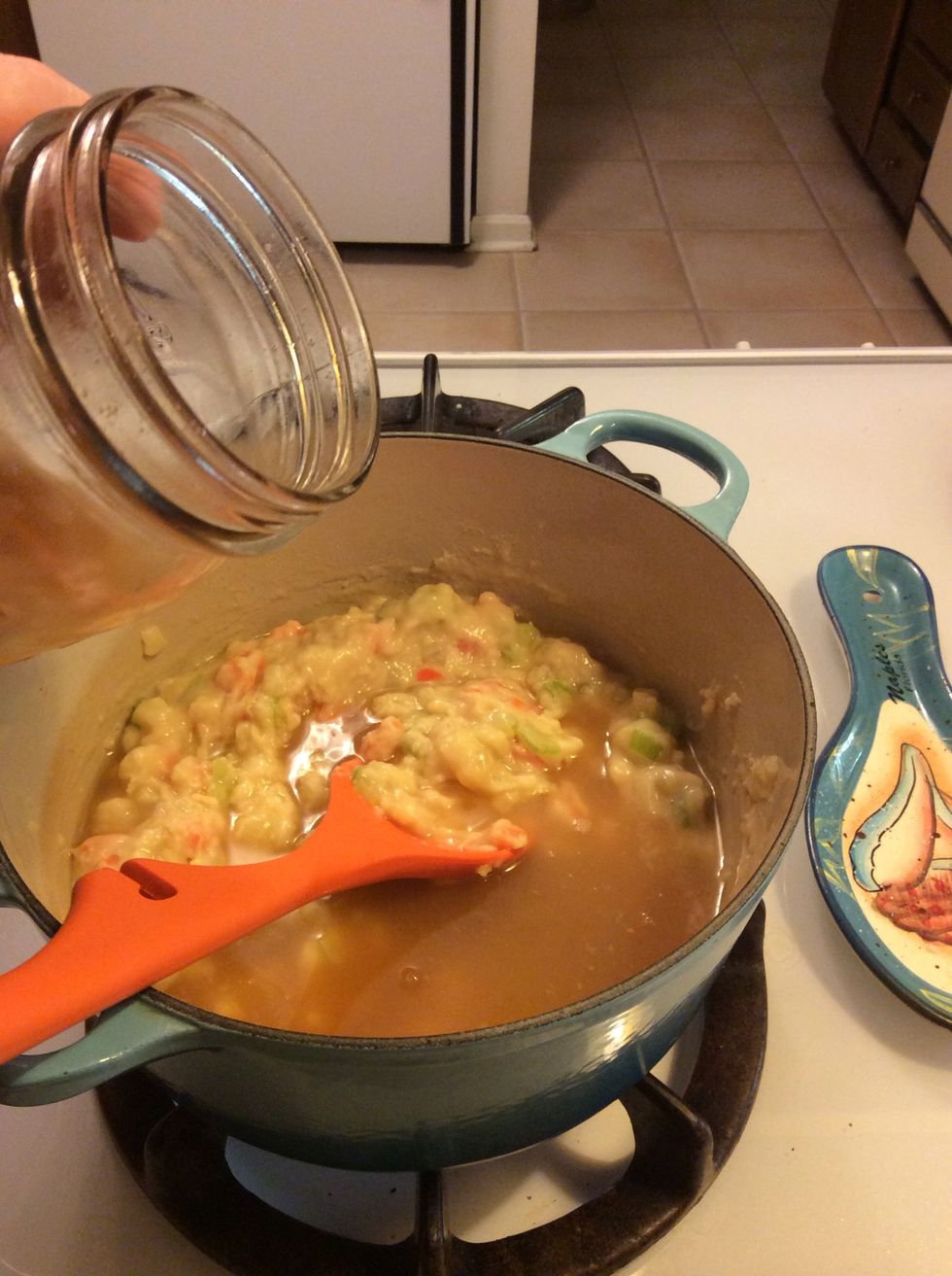 Slowly add and incorporate your stock (I used a well-seasoned homemade shrimp stock from a couple days earlier).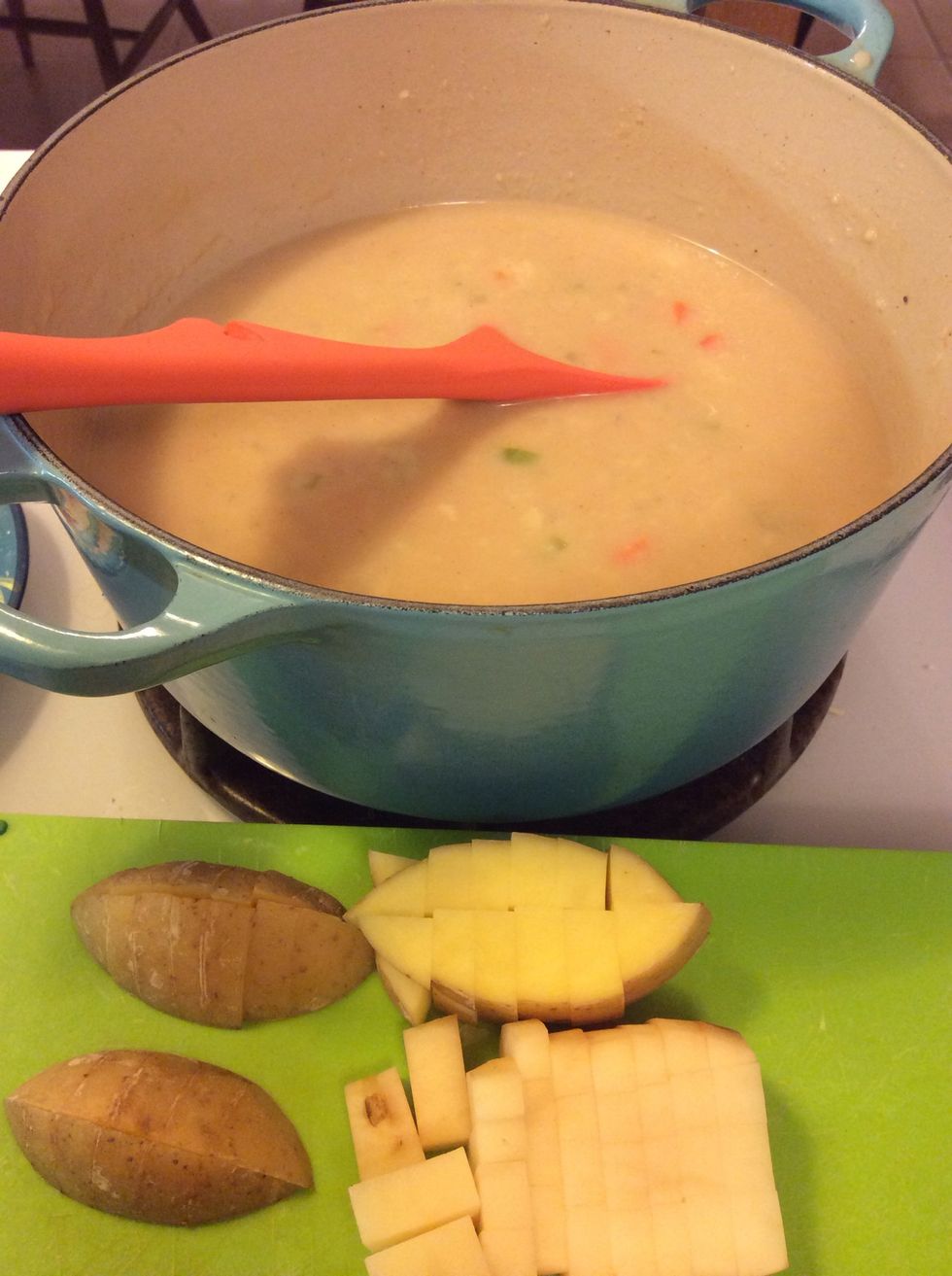 Keep stirring. Once it be lookin' good (you don't want it too runny), toss in those taters.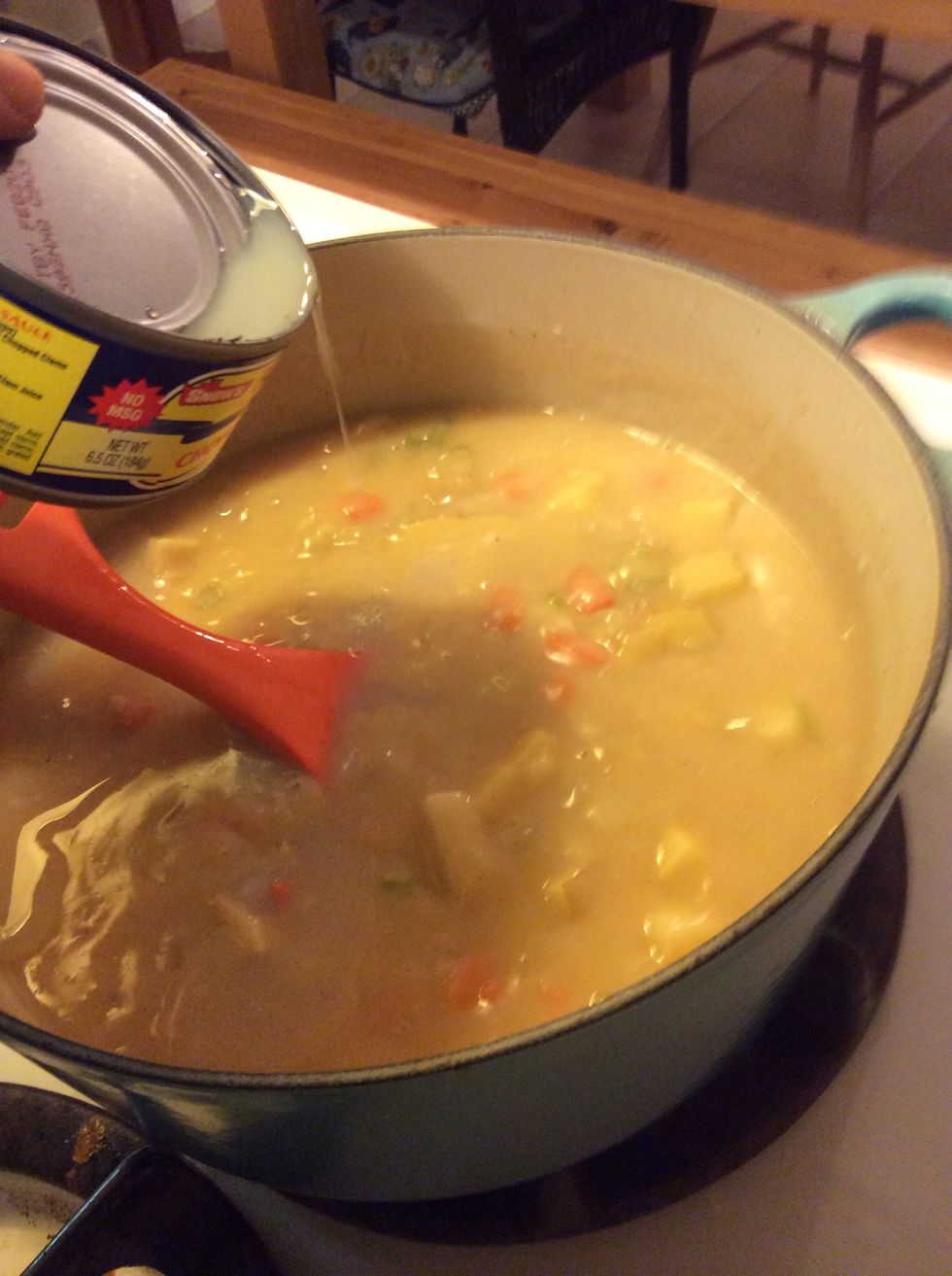 Pour the juice from both cans right into the mix. Clam juicy.
Add some milk/cream. into the pot. The fattier your milk, the better it will be (obviously). I only had 2%. Don't tell the kids.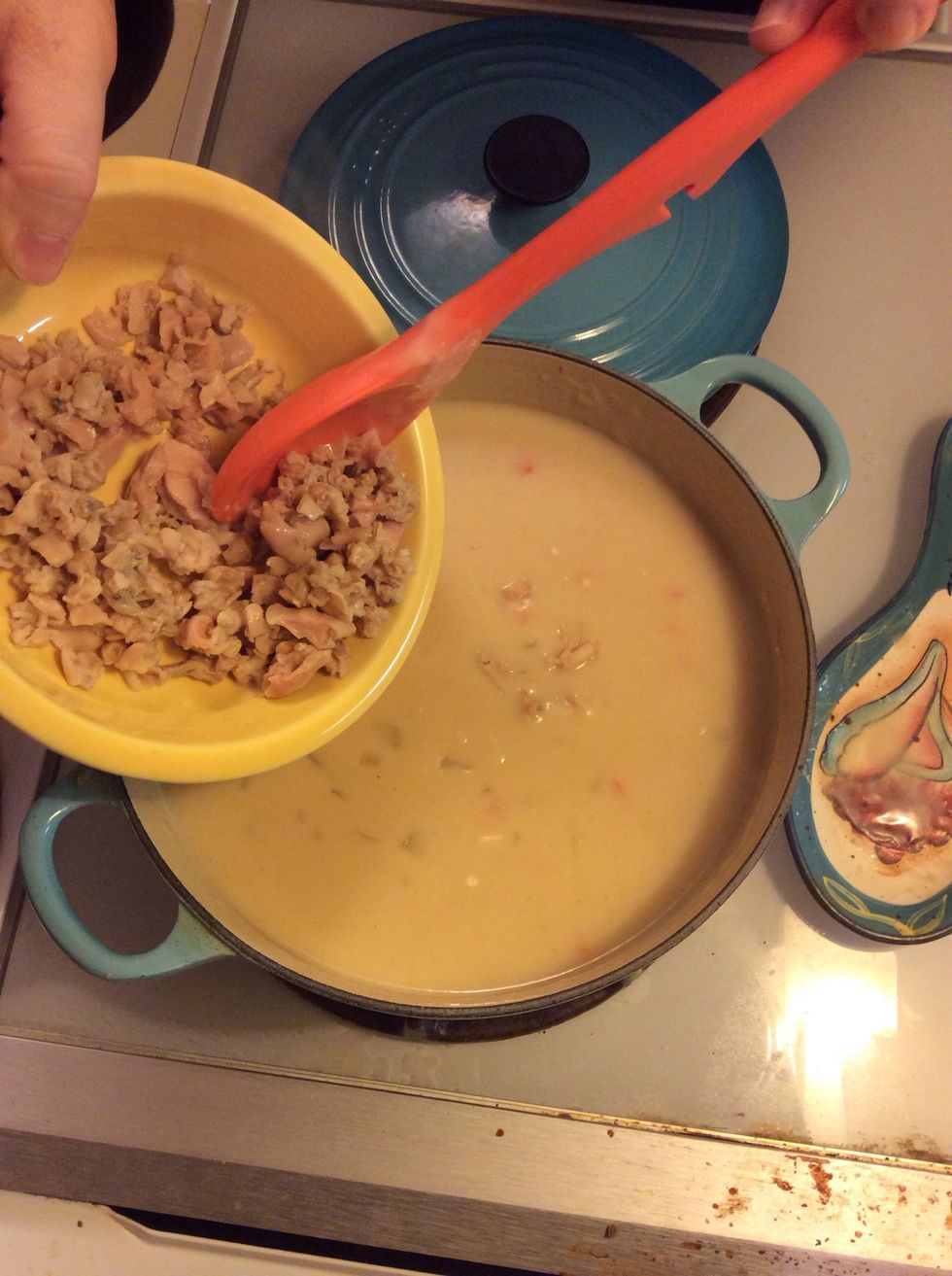 Break up and add those brain-in-a-bowl reserved clams. (Food pics are so nasty sometimes.)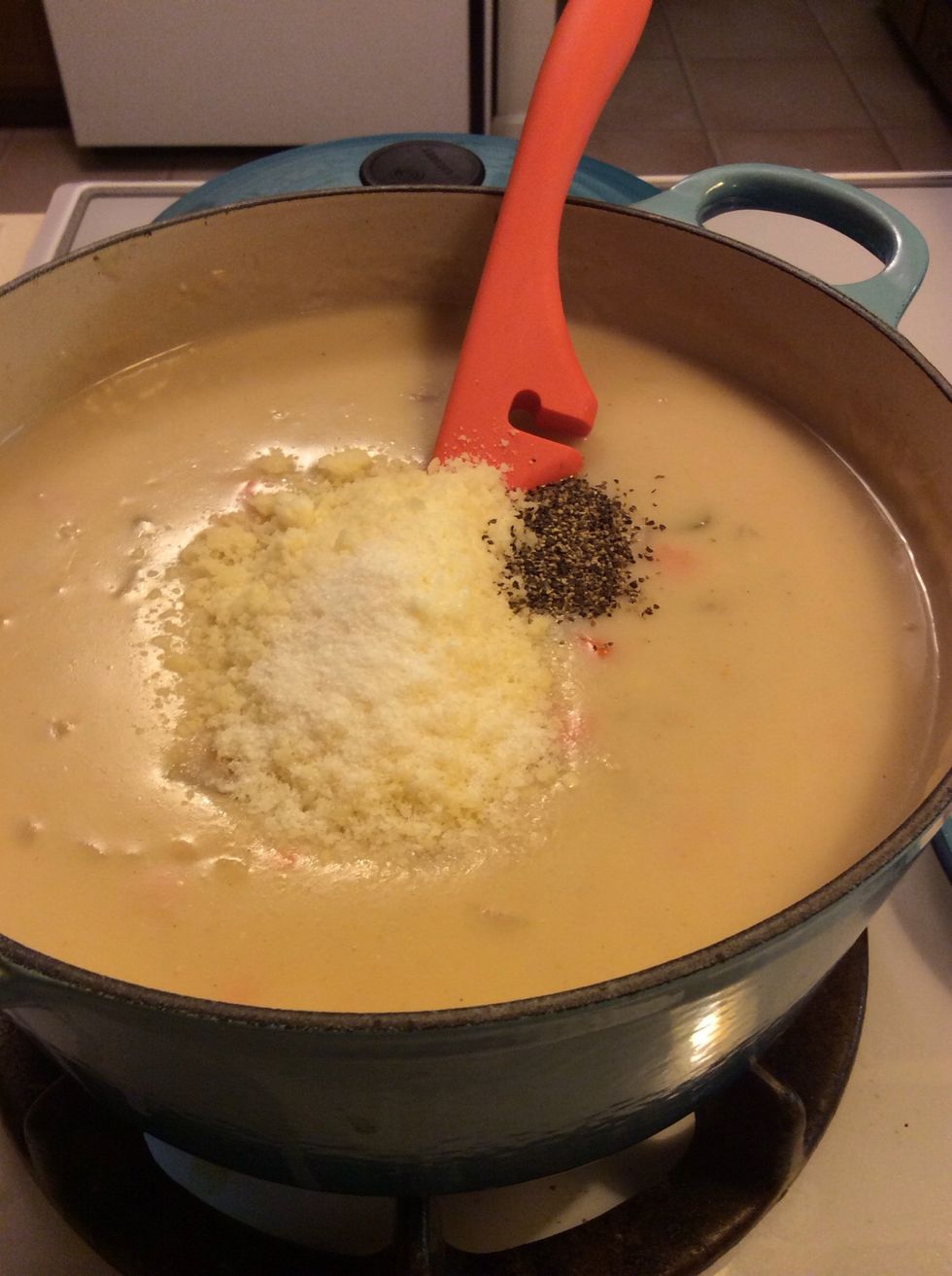 Throw in some flavor. I added a bunch of salt and parmesan, some pepper, and later some garlic powder and oregano.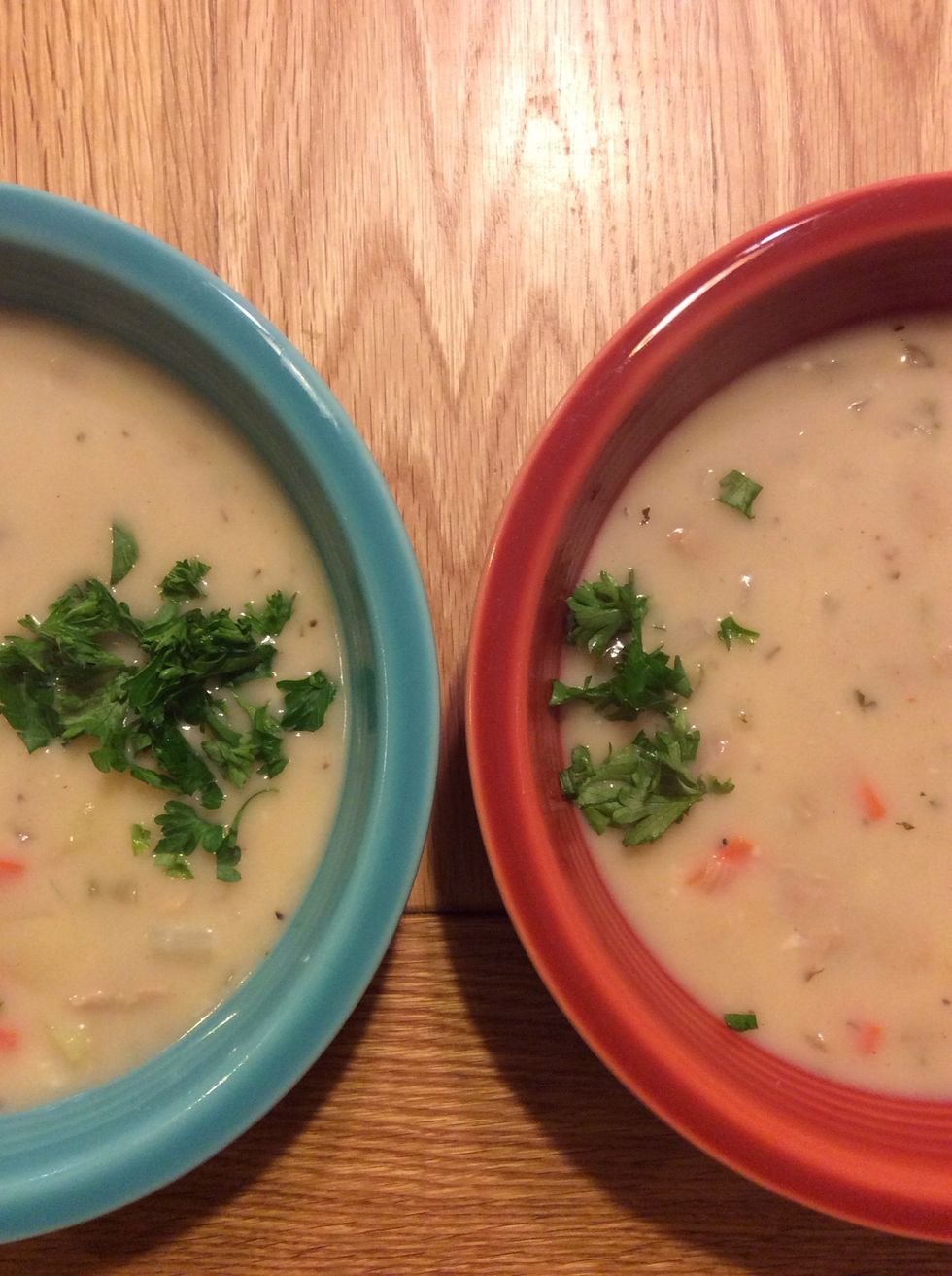 Serve with some parsley and have at it. Don't forget to serve with some bread or croutons or tator tots.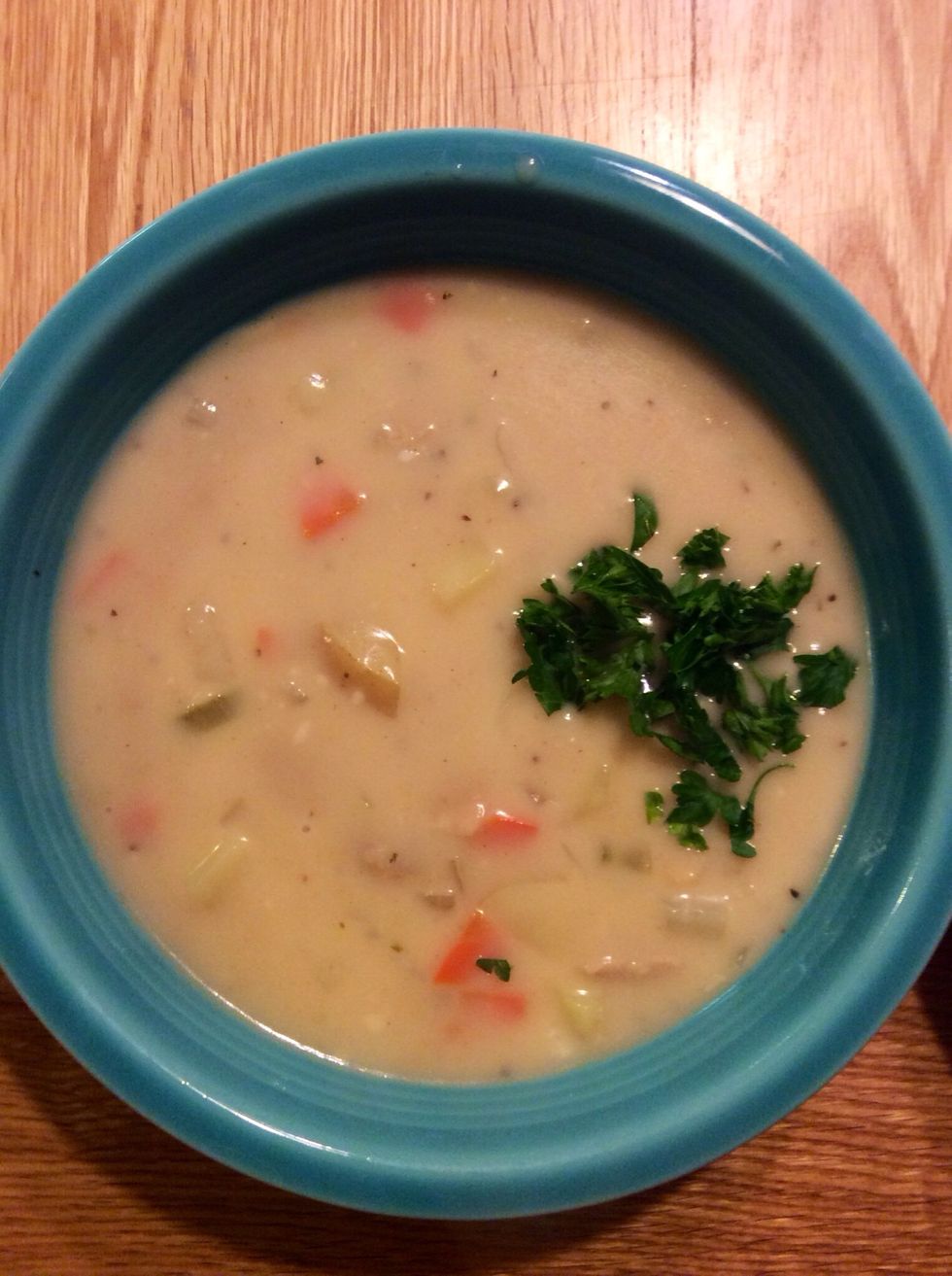 I look good.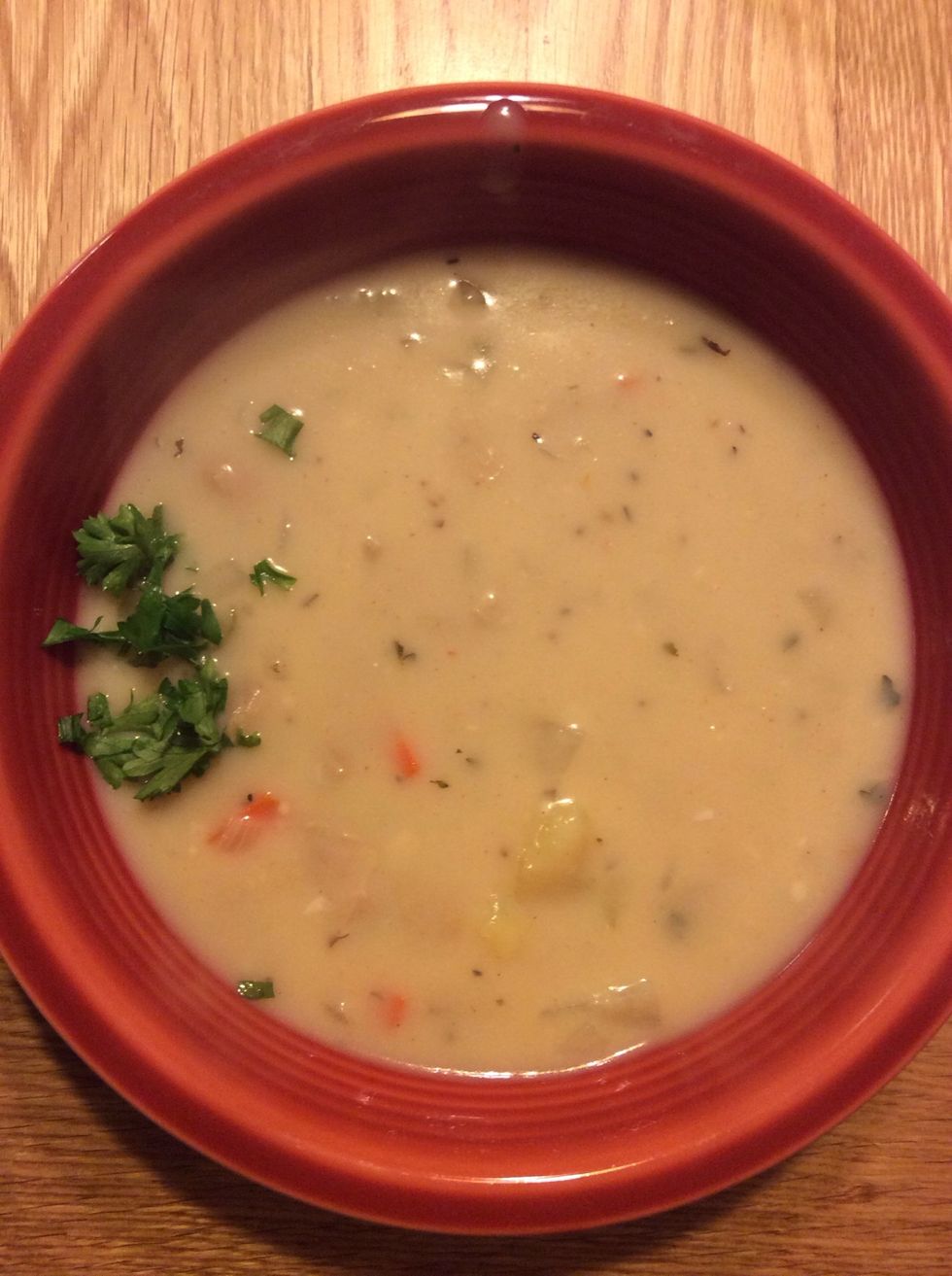 No, I look good.
Your sleepy kid that was at the pool all day will gobble it up. "I want more cheese!" (Have more sprinkle cheese ready).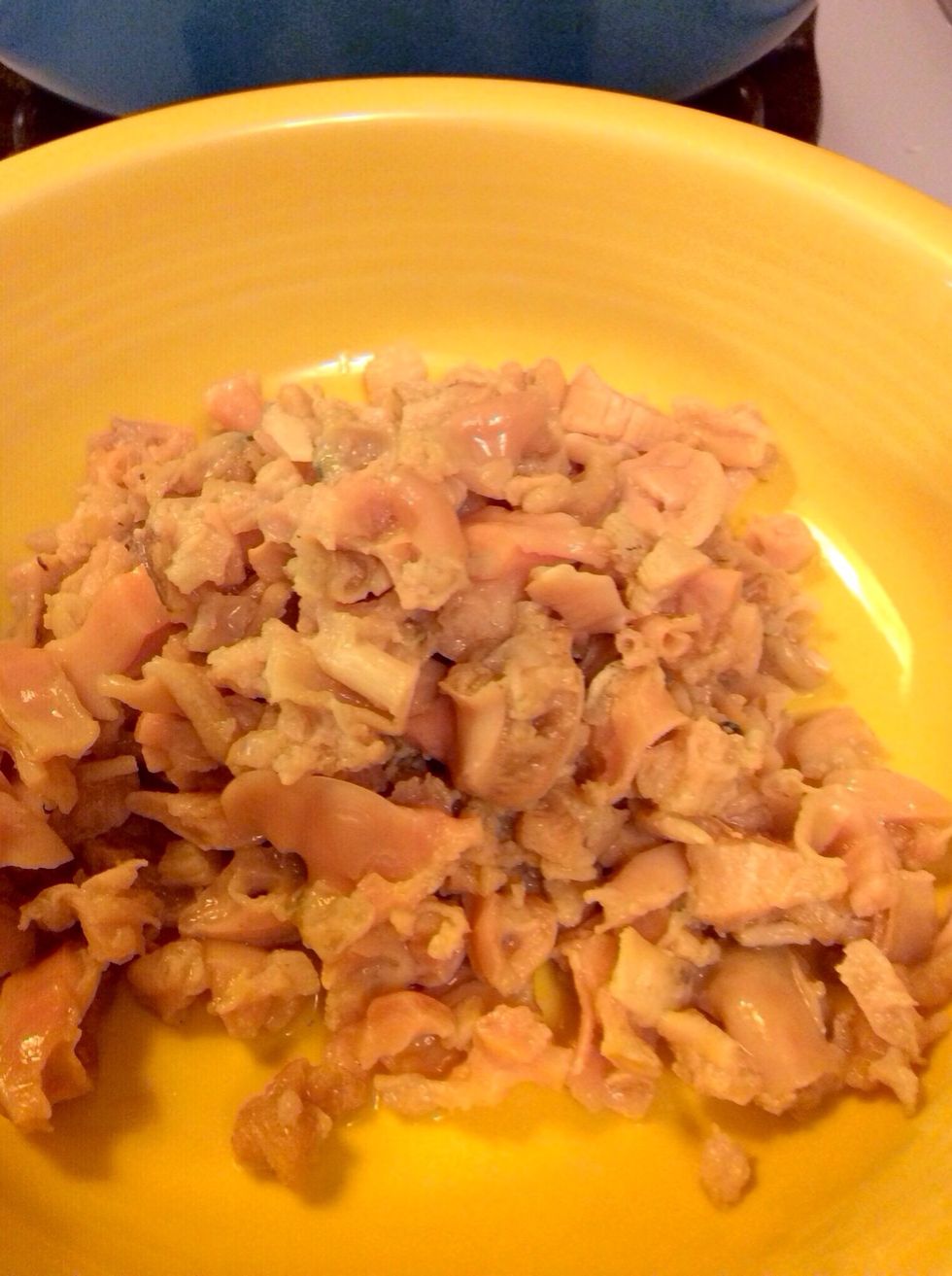 Ugh. See you next time!
2 cans Chopped Clams in Clam Juice
1.0 Carrot
1.0 Celery
2.0 Shallots
3.0 Garlic Cloves
24.0oz Stock (Shrimp stock - homemade)
1.0c Milk/Cream
6.0Tbsp All-Purpose Flour
1/2 stick Butter
2.0 Potatoes
Salt
Pepper
Oregano
Garlic Powder
Fresh-Grated Parmesan cheese