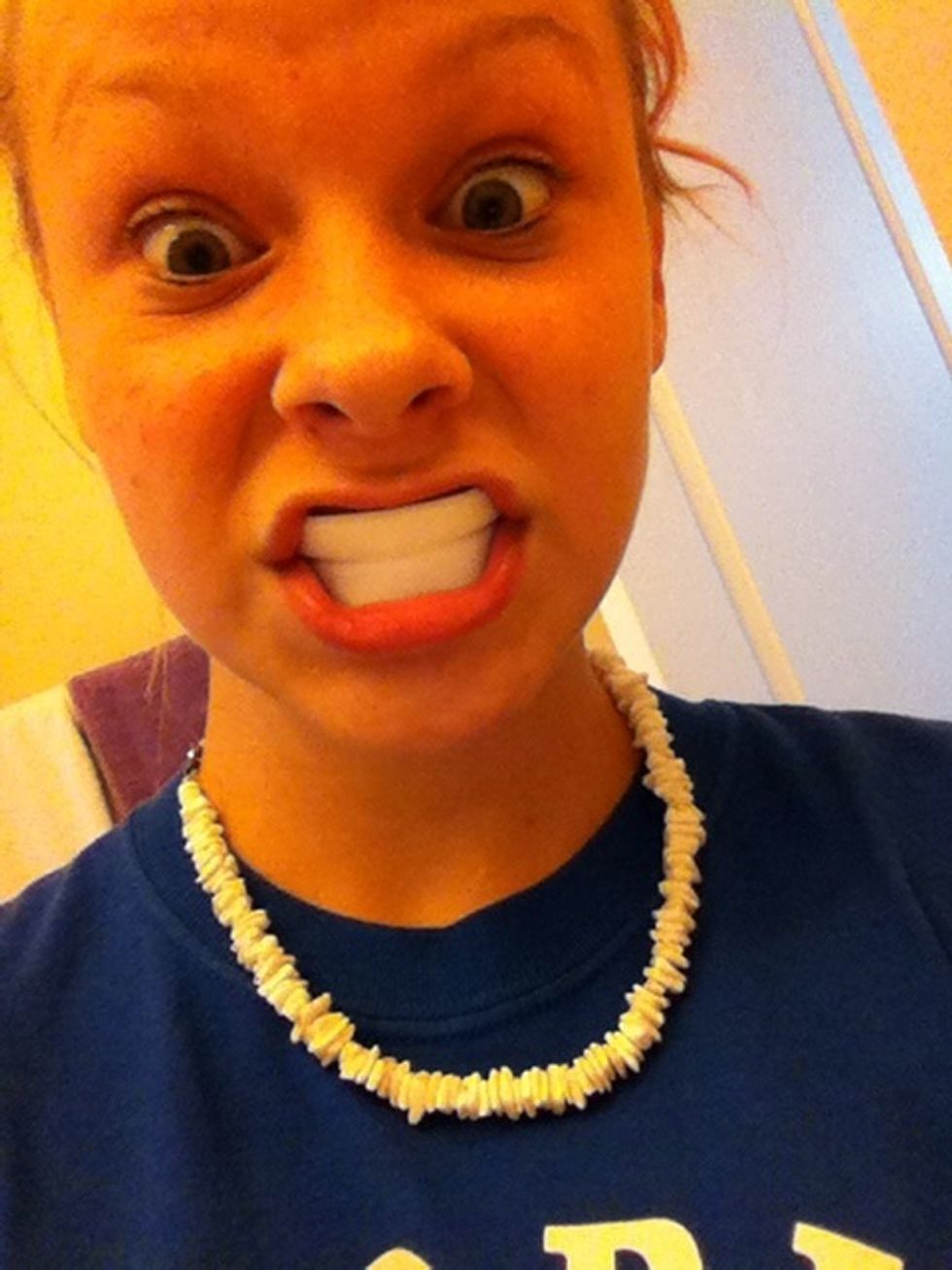 I use whitening strips from time to time so feel free to use those! Be careful if you have sensitive teeth!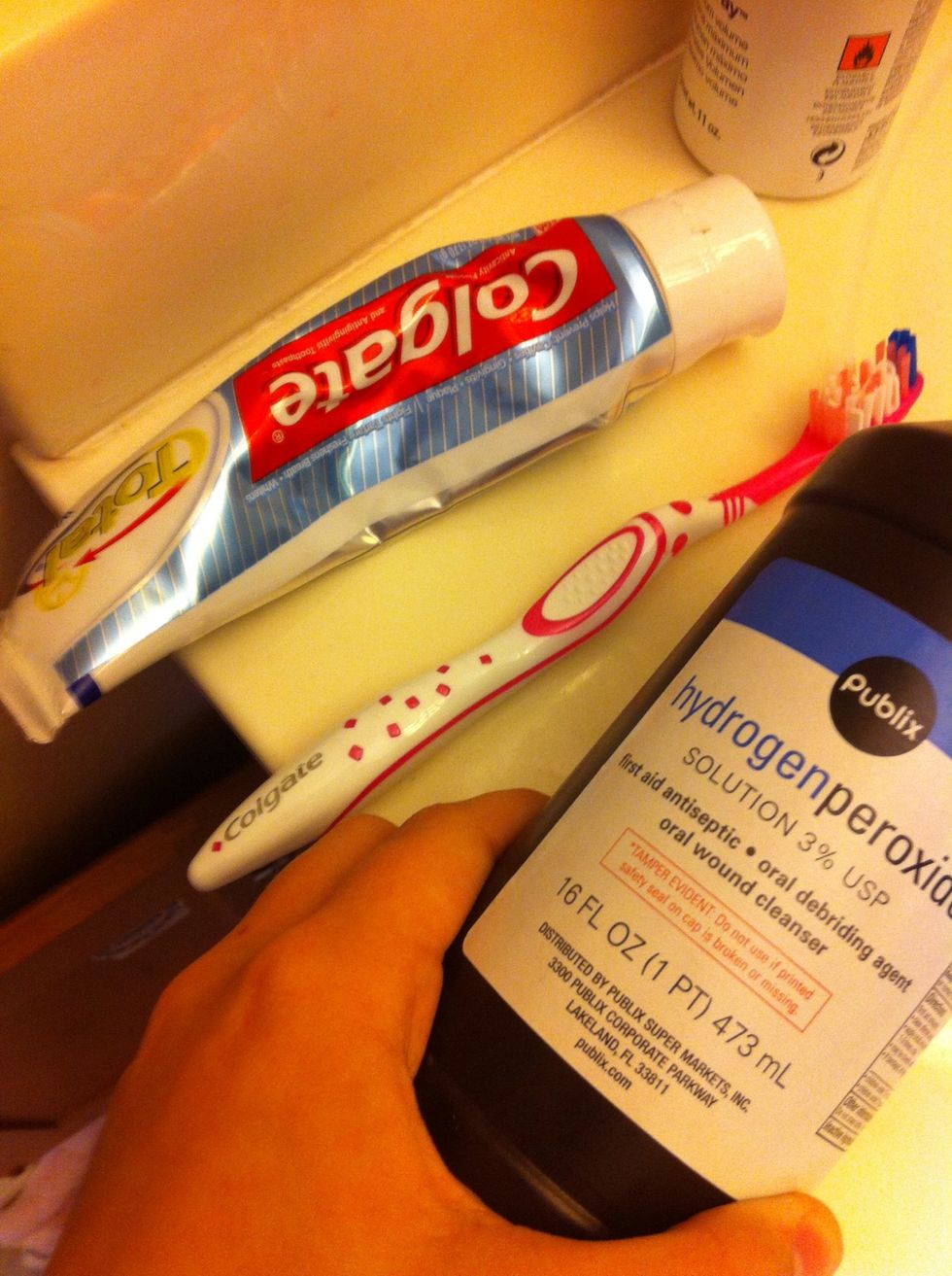 Here are your supplies!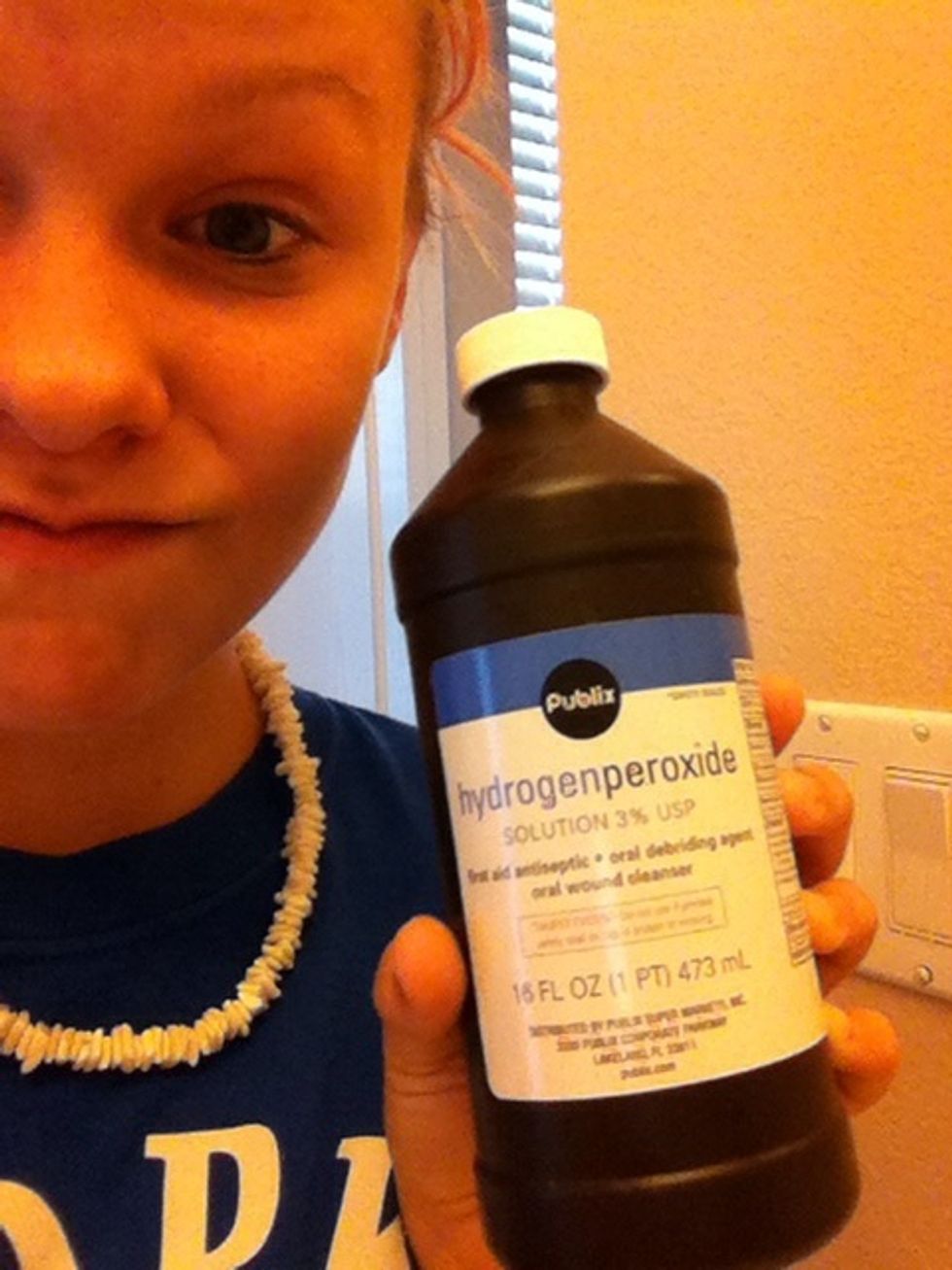 Grab your hydrogen peroxide and only put a small amount into your mouth (do not swallow!!!) swish around your teeth .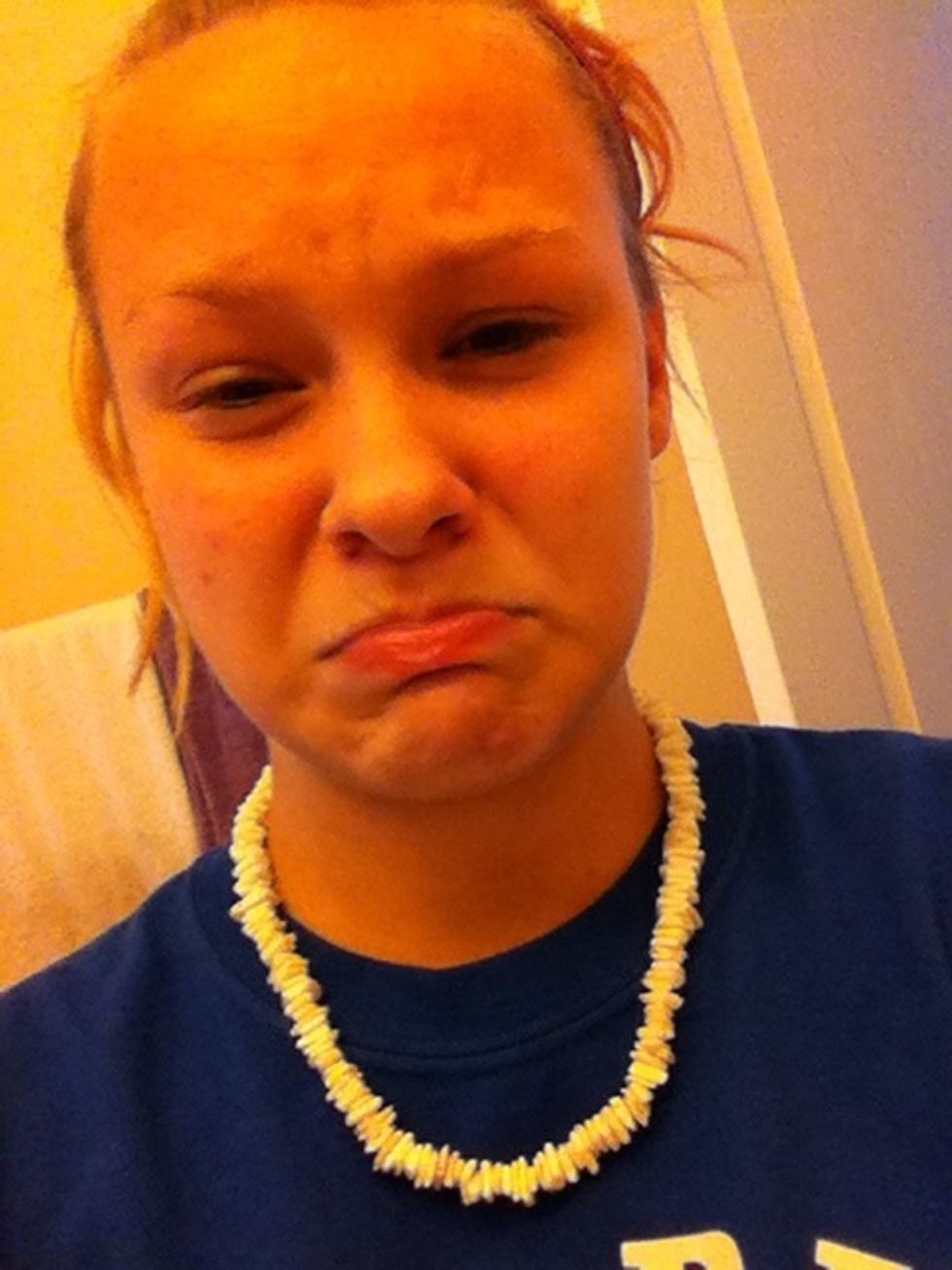 It tastes very dreadful so be ready!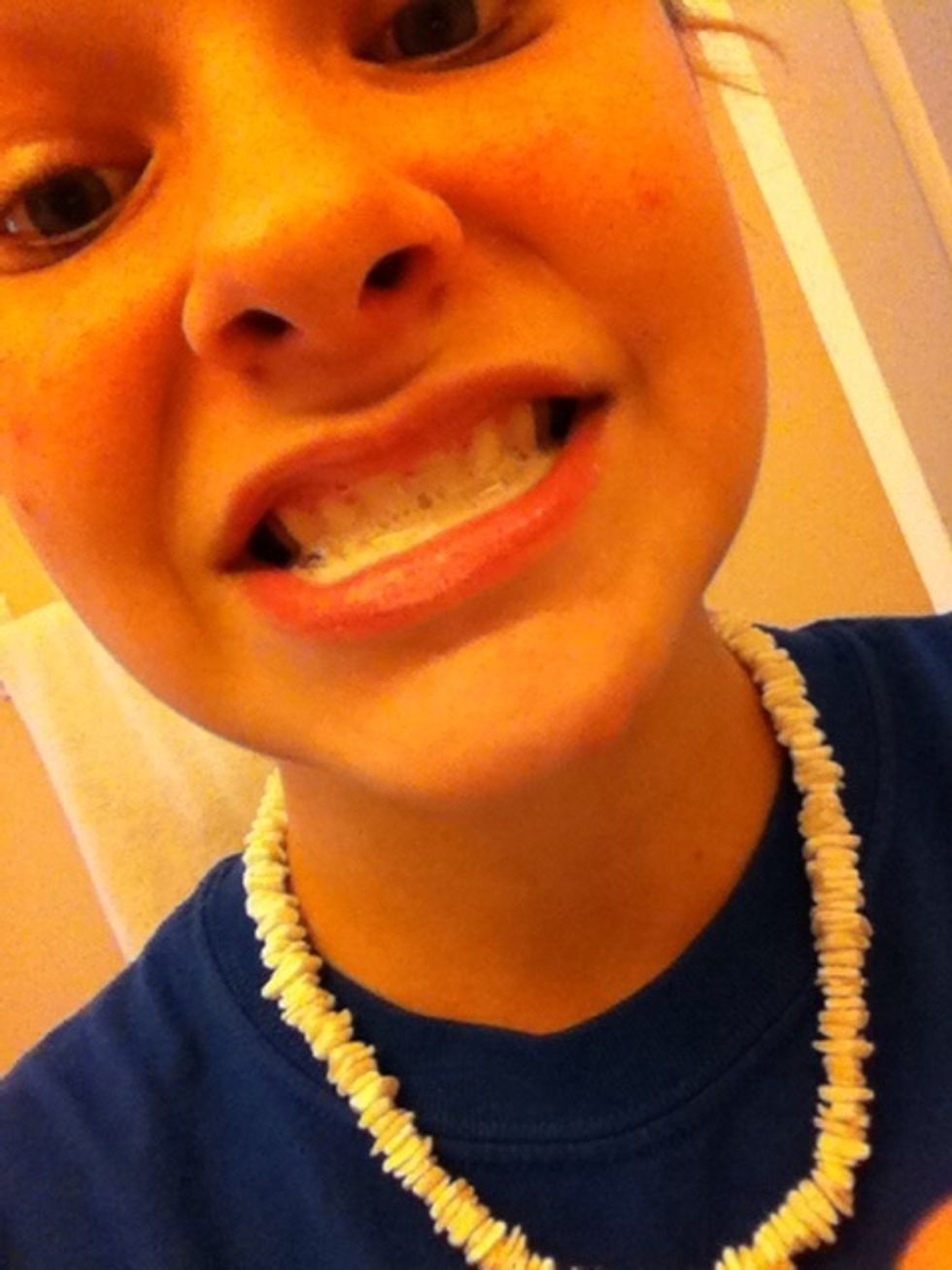 It should start to bubble up like this, that means its working!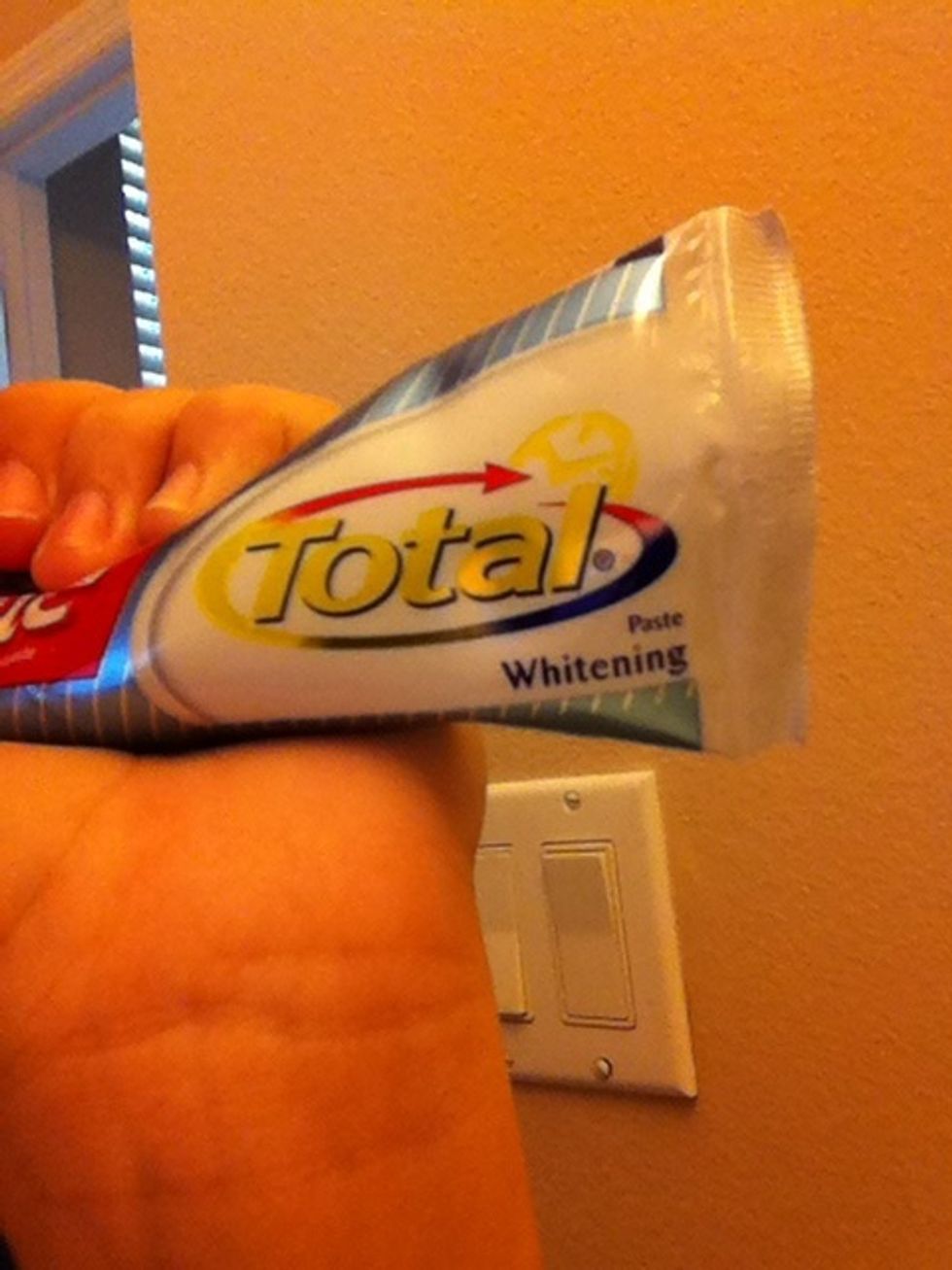 Spit out and rinse thoroughly. Grab your whitening toothpaste and brush your teeth like normal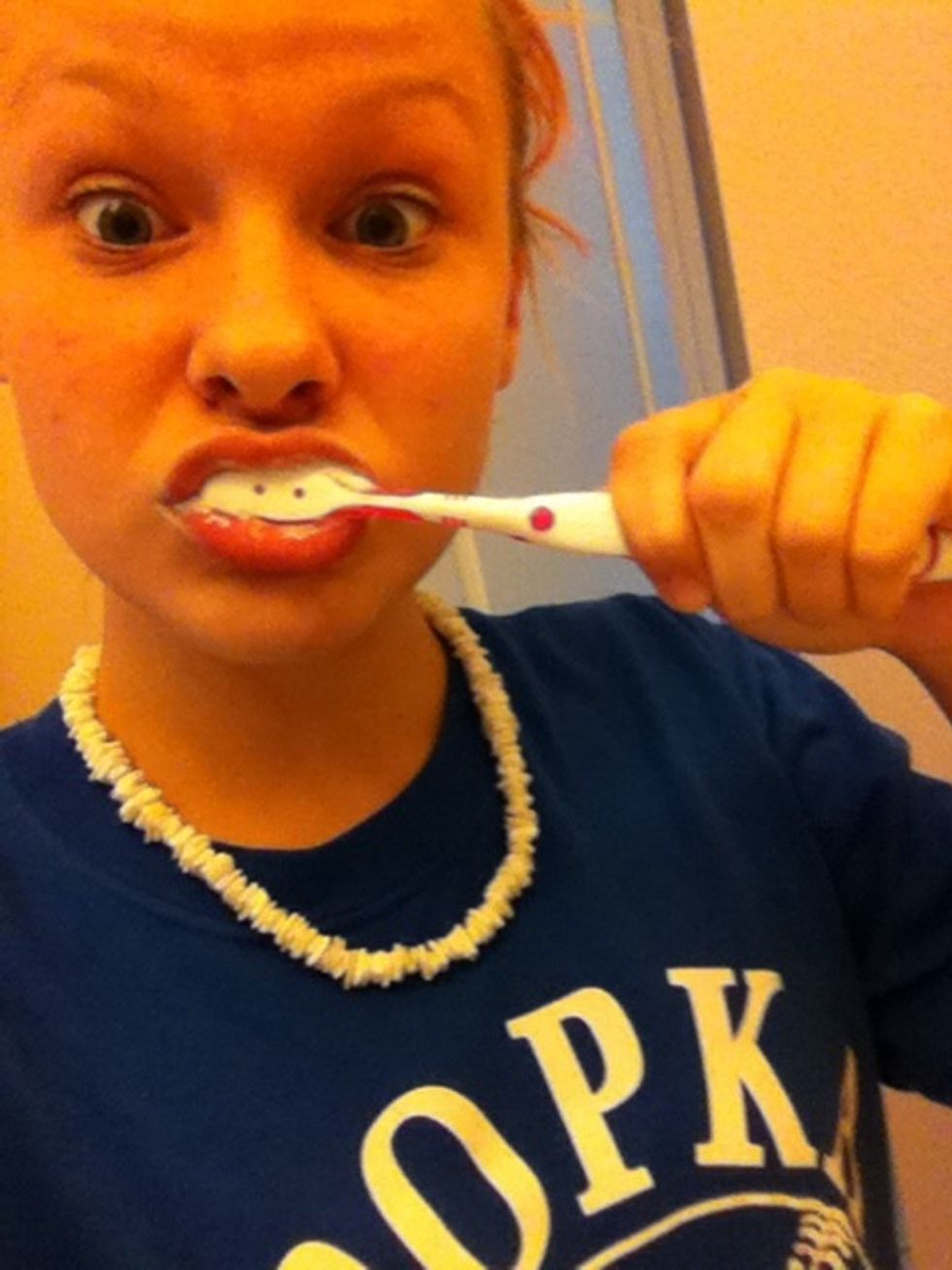 Remember to brush at LEAST 2x a day to have healthy and white teeth!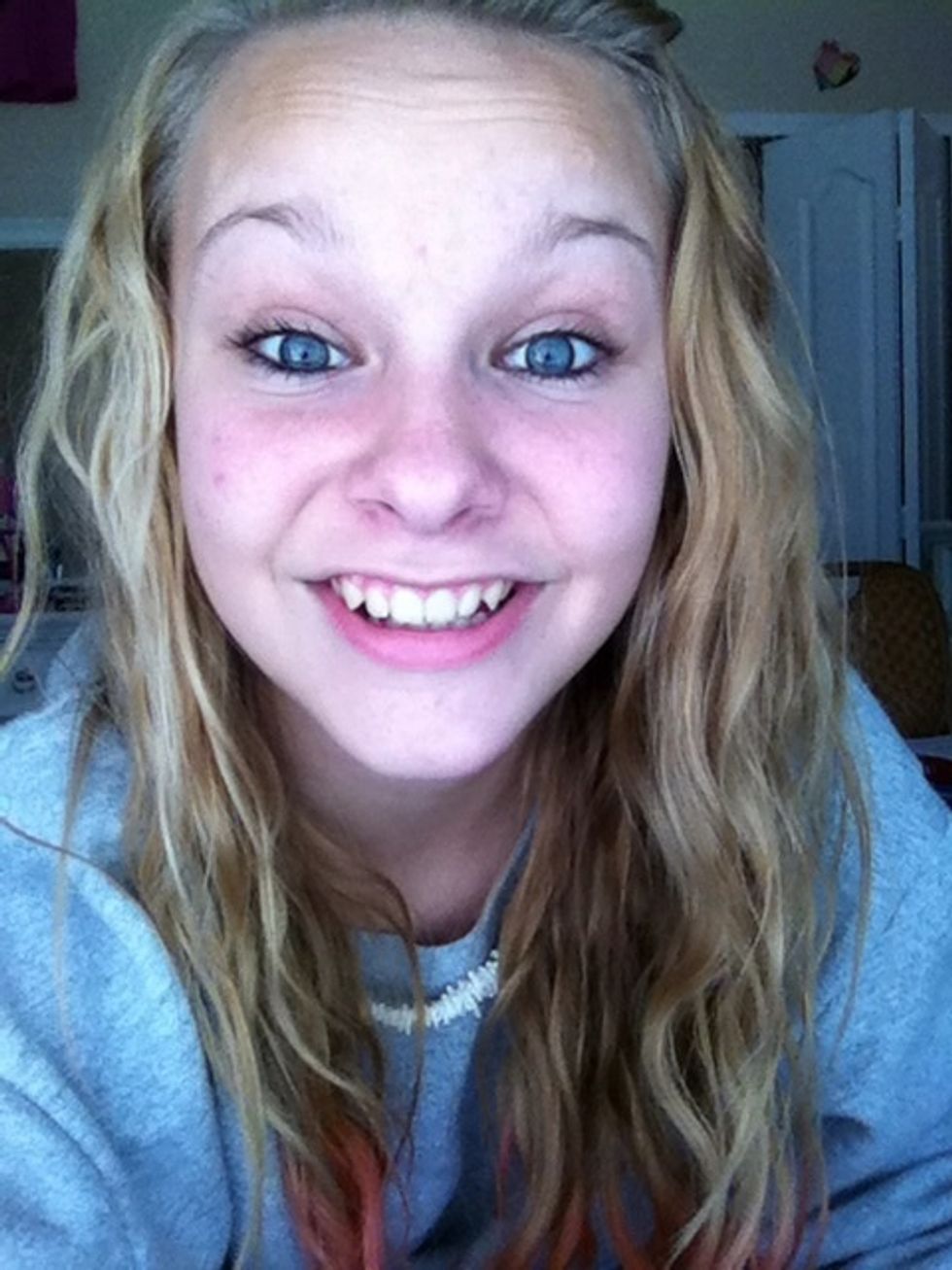 When you're done show off your bright smile and have a photo shoot like I did :)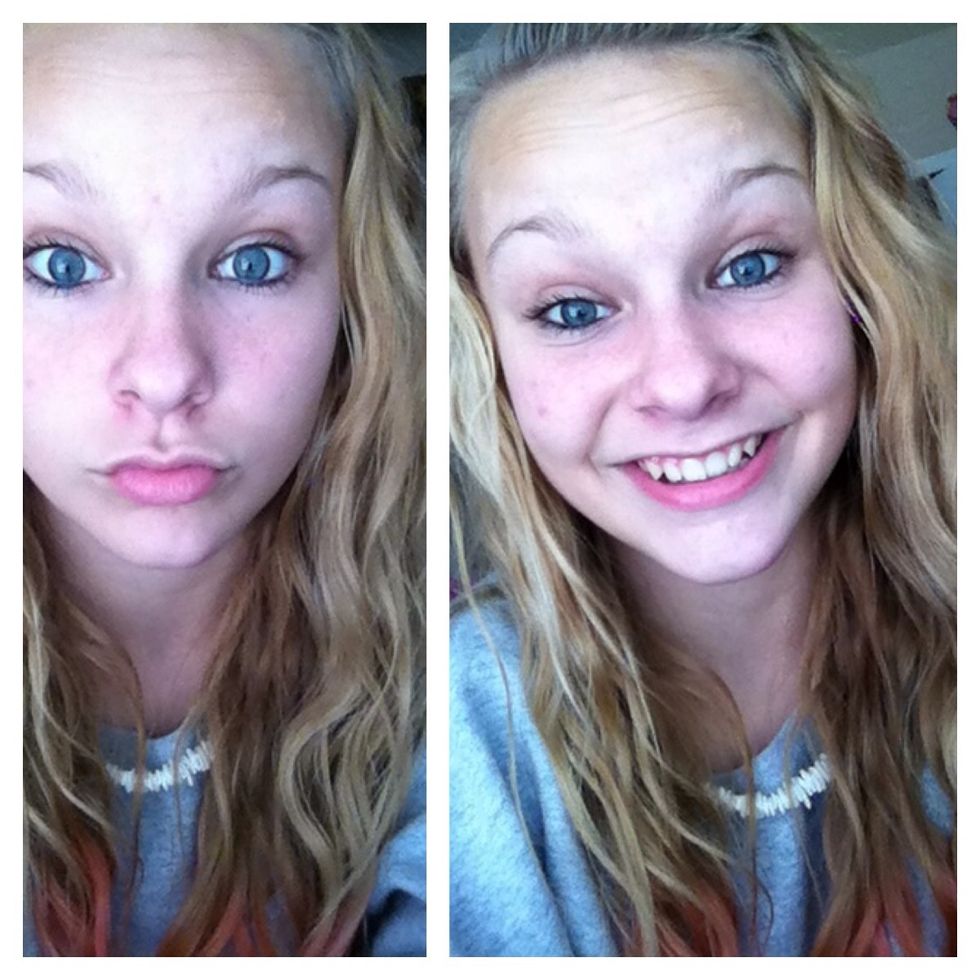 Follow me! :) Hope I helped!
Whitening toothpaste
Hydrogen peroxide
Toothbrush :)
(Optional) Whitening strips