This serves at least 6 adults.
Turn on the oven at 200 degrees C.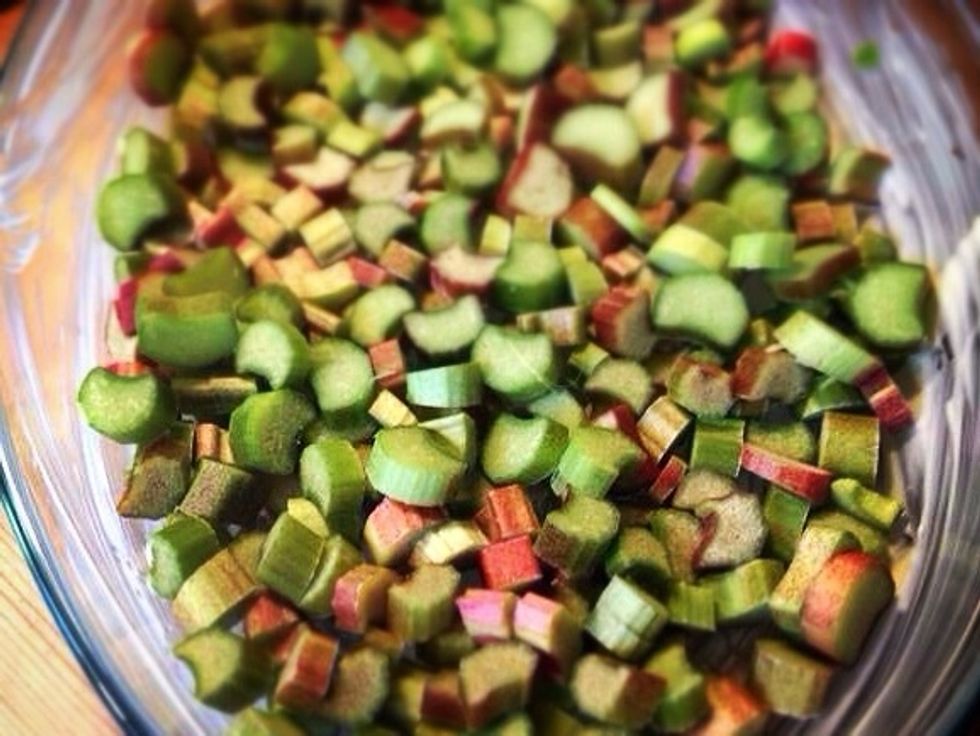 Slice the rhubarbs and put in a buttered oven dish.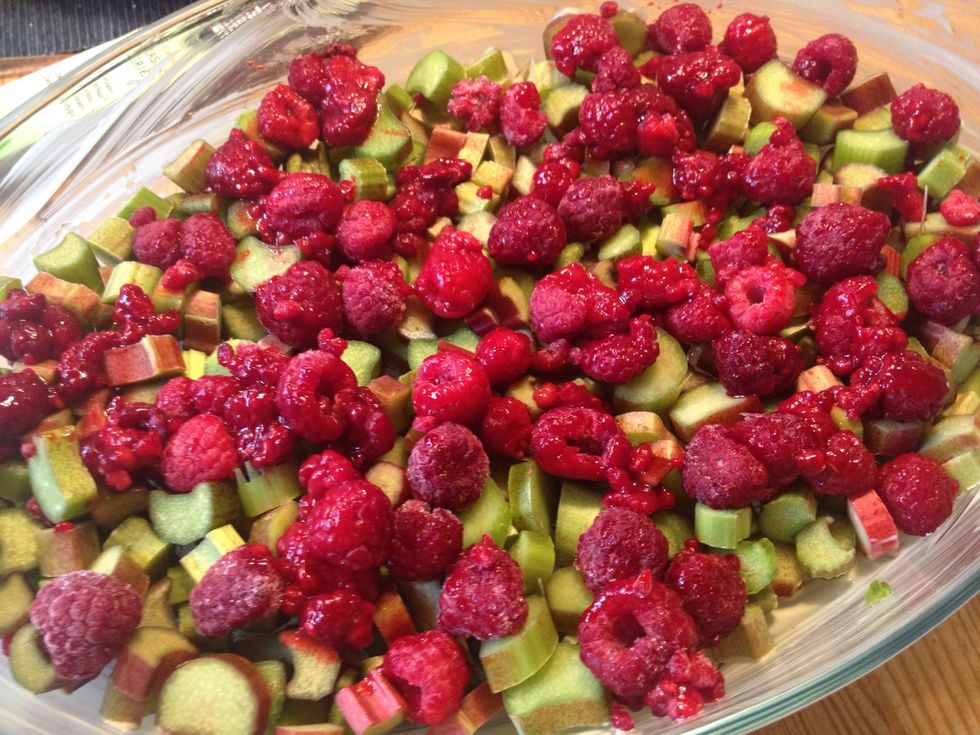 Add the raspberries.
By mistake I deleted the photo where I added the potato flour. On top of the berries add it and mix it with the rhubarbs & raspberries to avoid the berries getting too juicy.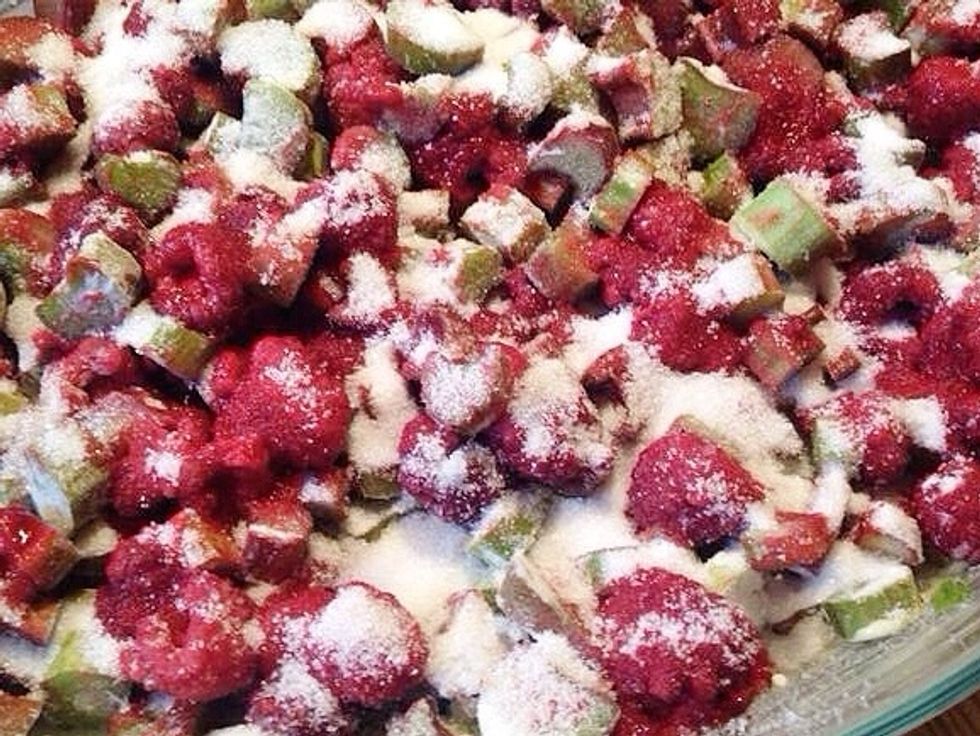 Then add the sugar evenly, followed by..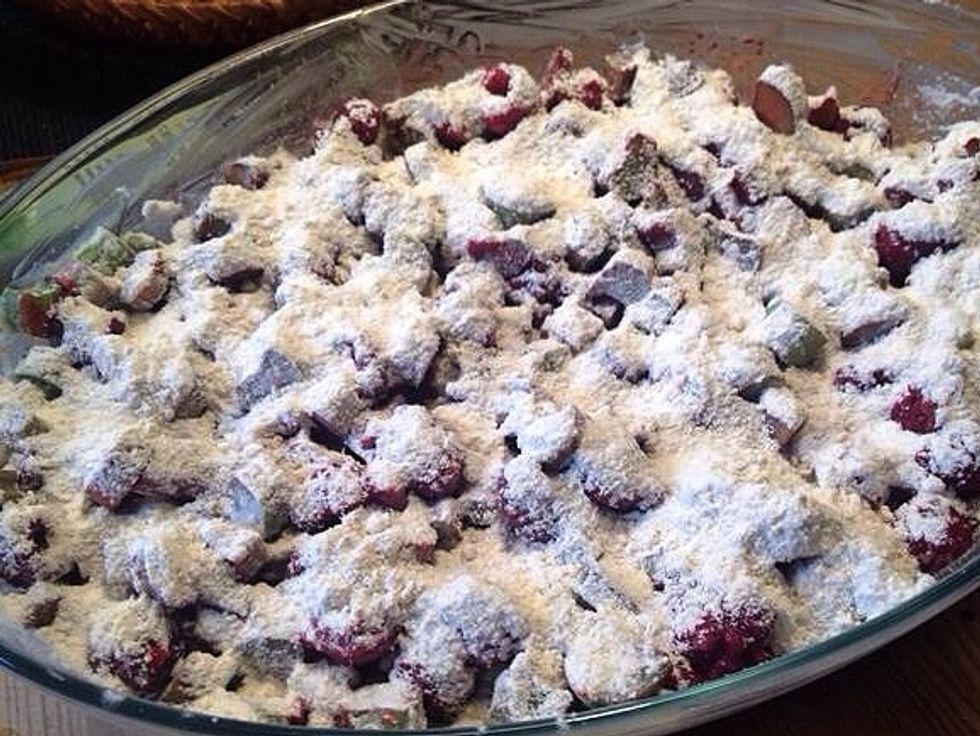 ..the flour..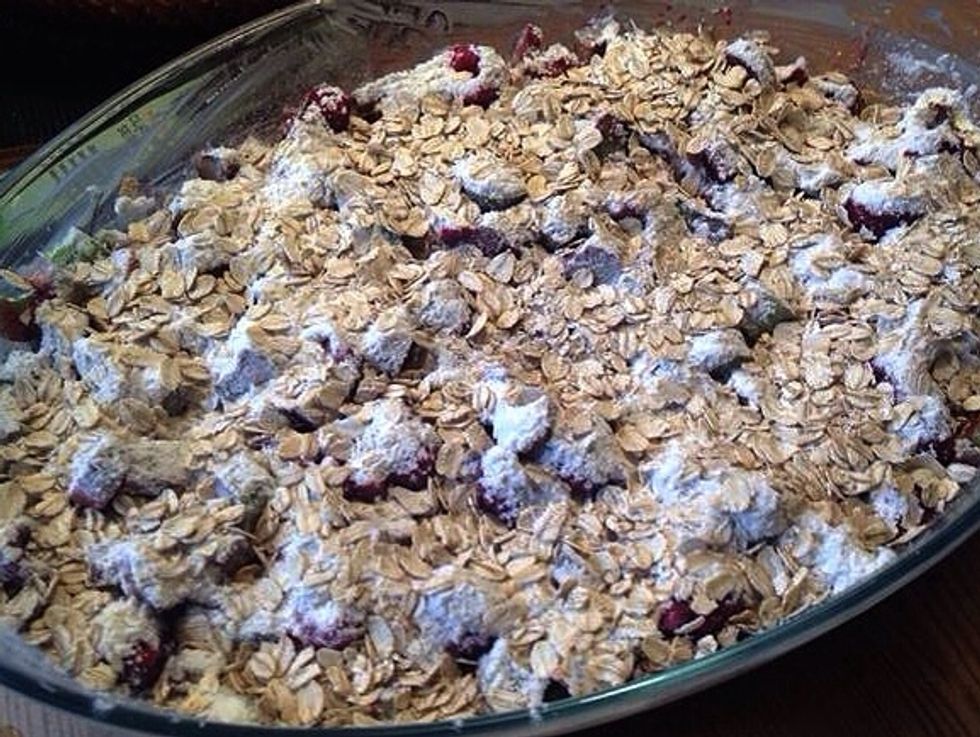 ..and the oatmeal. It is important to do it in that order.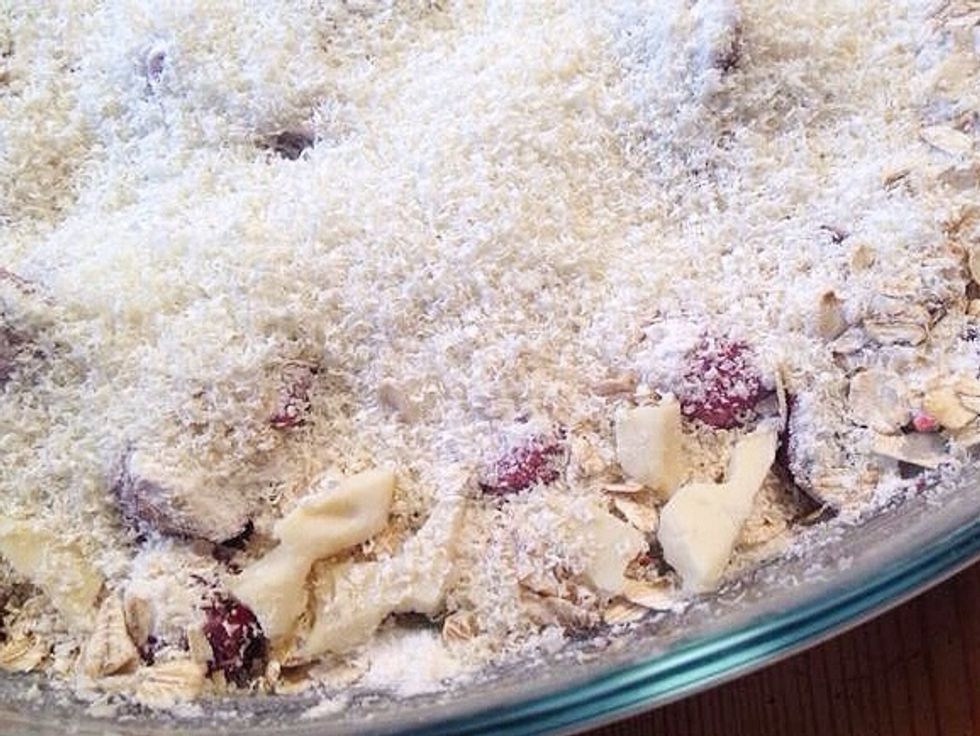 Grate the white chocolate on top of the oatmeal. You could very well use a grater that gives you bigger pieces of chocolate but this is what I had. As you can see I kept some of the larger pieces.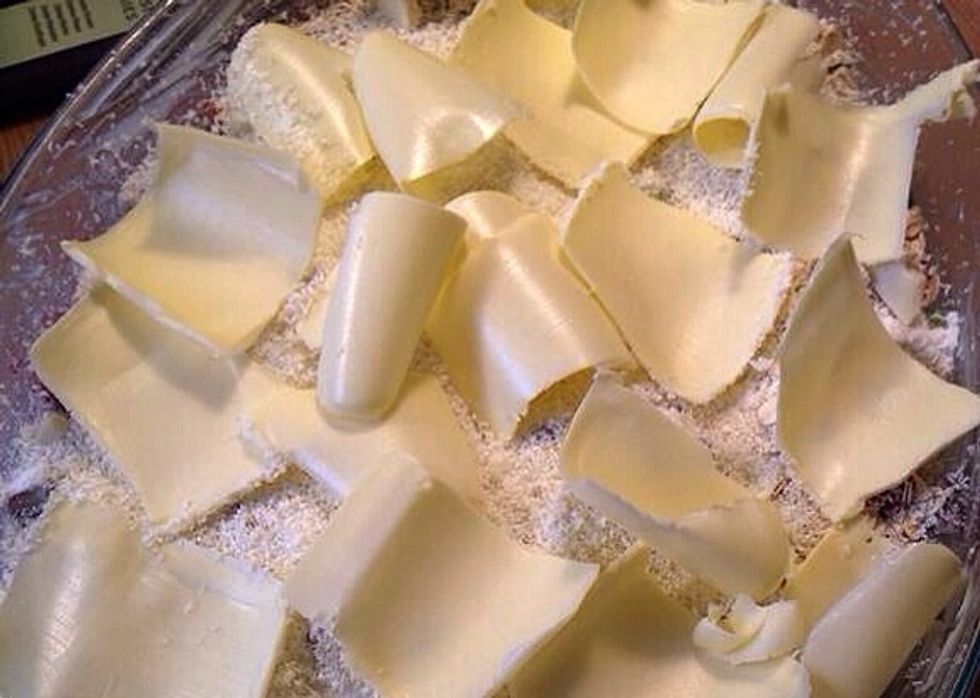 Finally shave the butter on top of the pie. using a cheese cutter. Cover the pie and then bake in the oven for about 20 minutes. Watch it regularly so the white chocolate doesn't burn.
Looks good!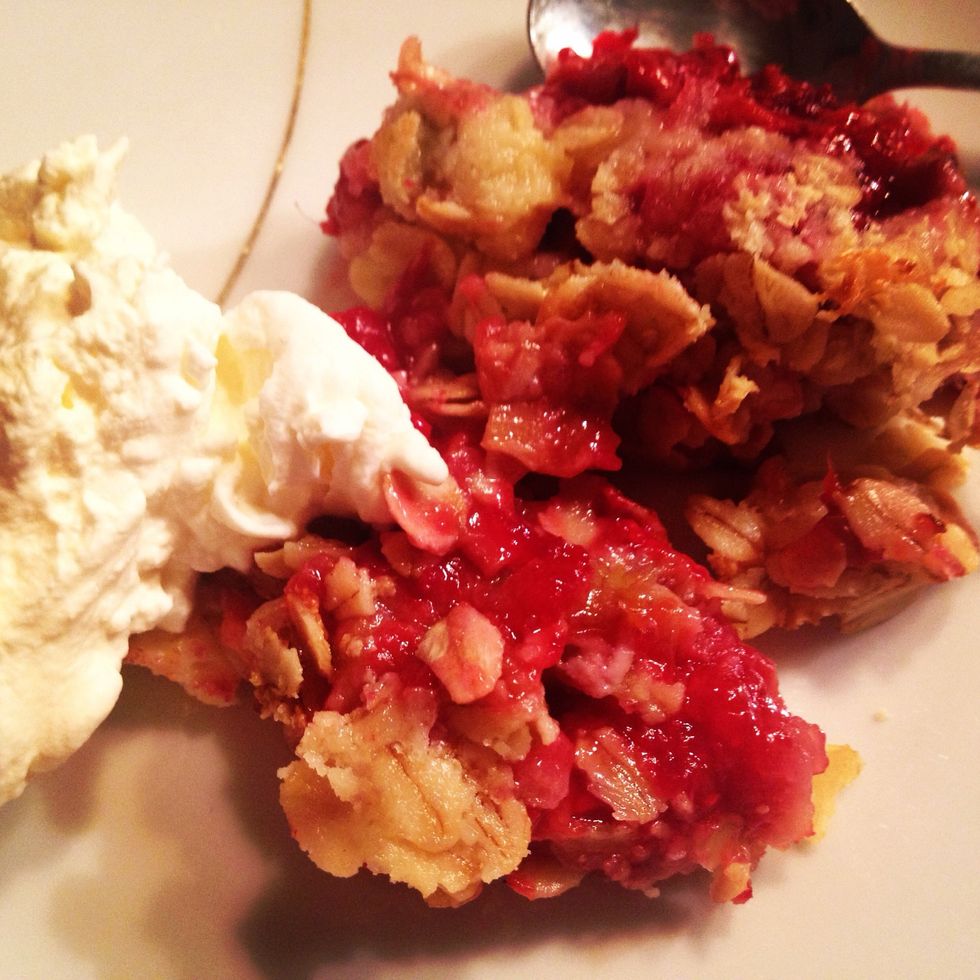 Serve with whipped cream. You can of course choose icecream or vanilla sauce but the chocolate makes it rather sweet.
600.0g Rhubarbs
300.0g Raspberries
2.0Tbsp Potato flour or corn starch
150.0ml Sugar
150.0ml Wheat flour
150.0ml Oatmeal
75.0g White chocolate
115.0g Butter (directly from the fridge)
Karin Siöö
Lives in Sweden. Gets inspiration from trips, blogs & international students I meet at work.