How to whip up "best ever cabbage & avocado salad"
Healthy & tasty rolled into one "sassy and vibrant" salad!
34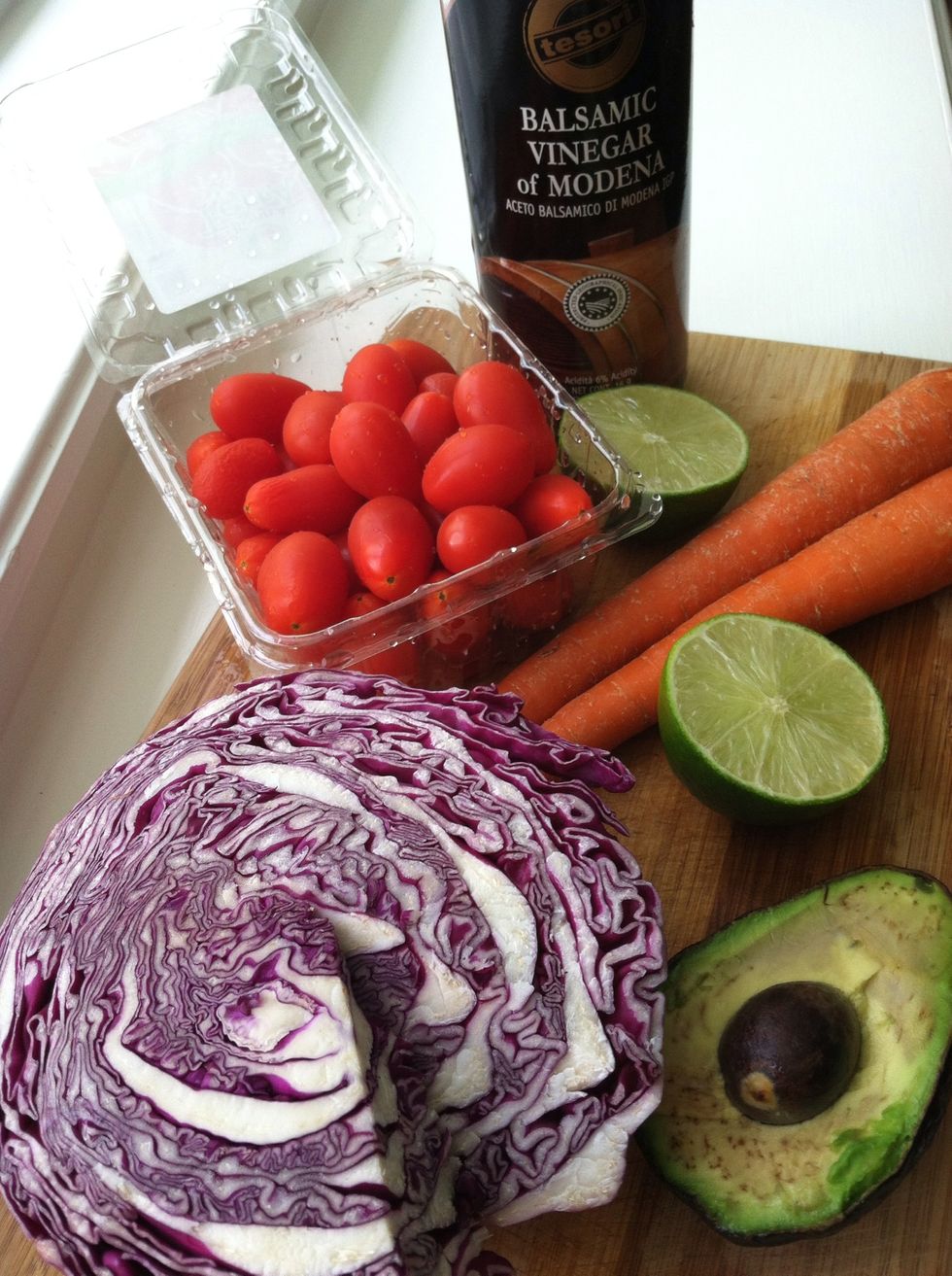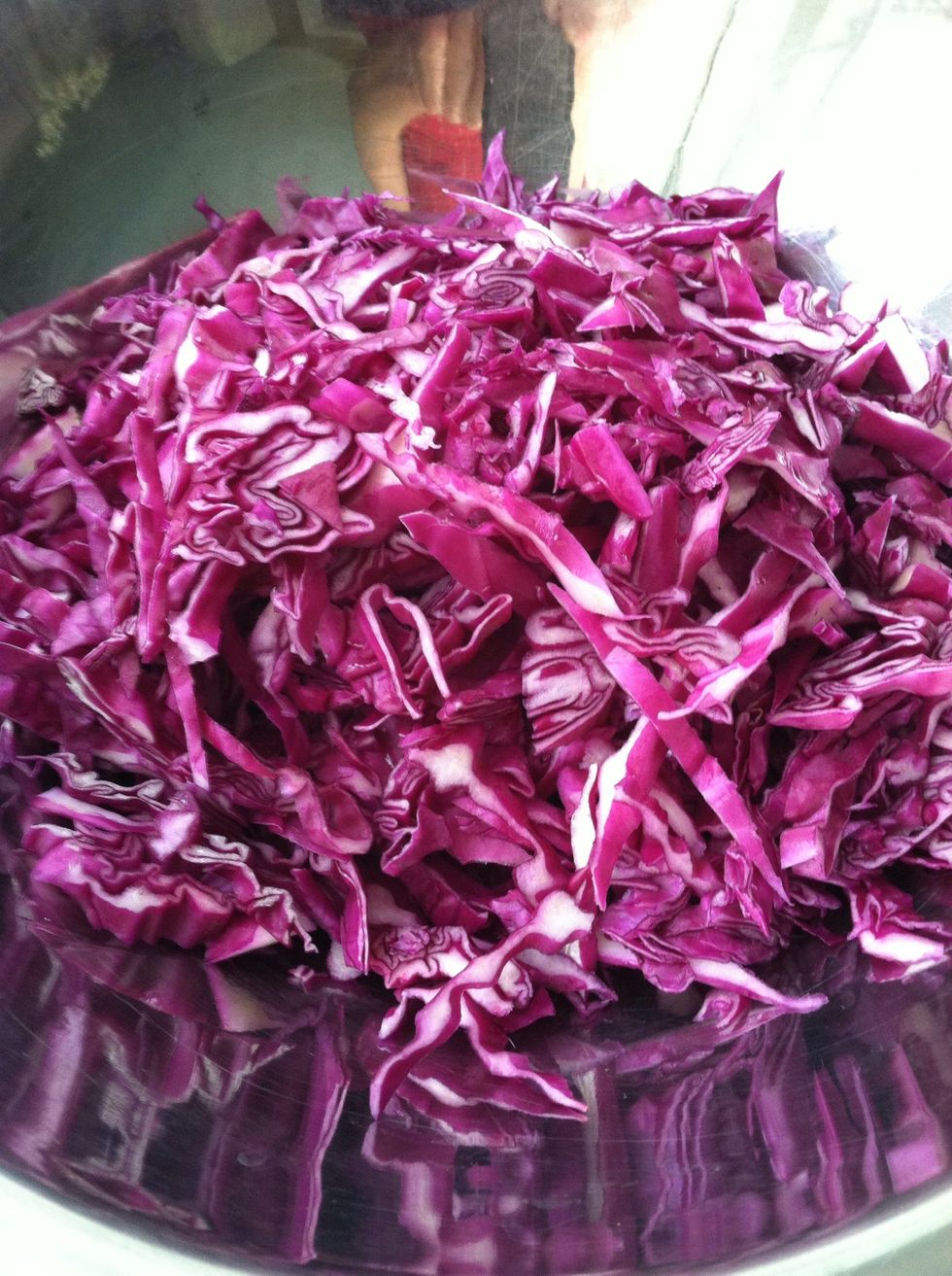 Chop cabbage any way that makes you happy...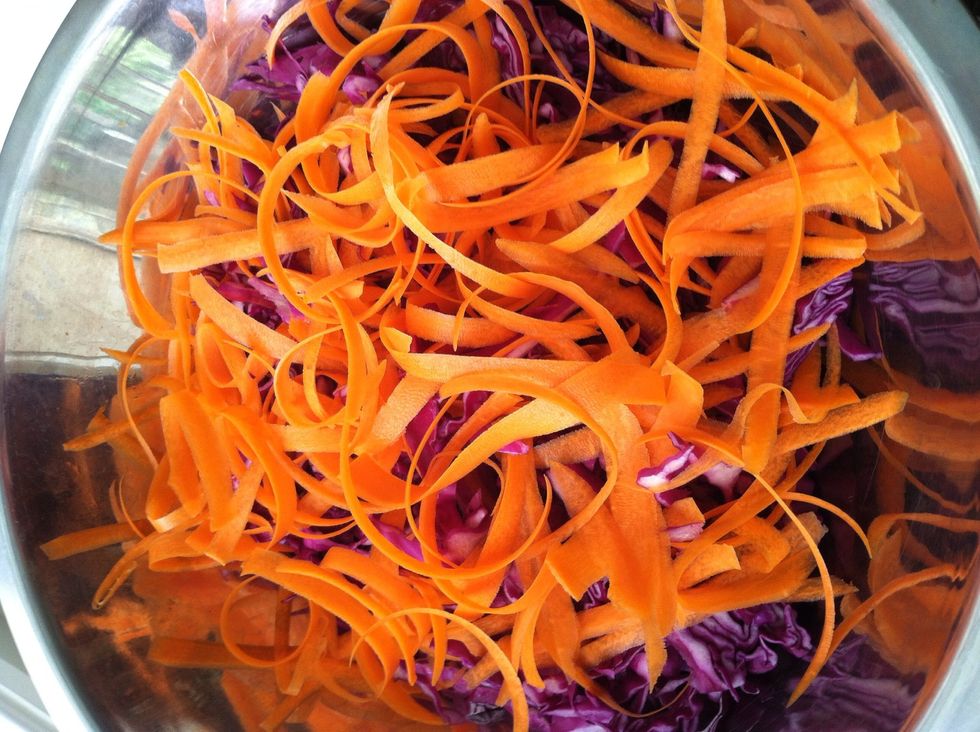 ...same with the carrots. I scrub them clean and then use a simple peeler to make long thin strips.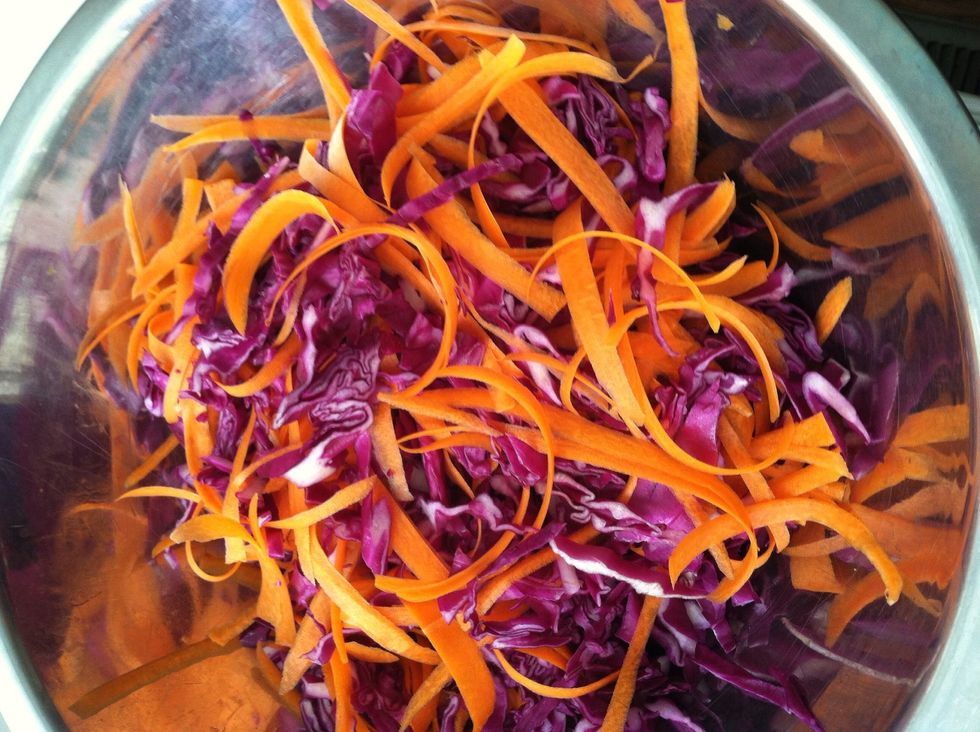 Toss these two veggies together.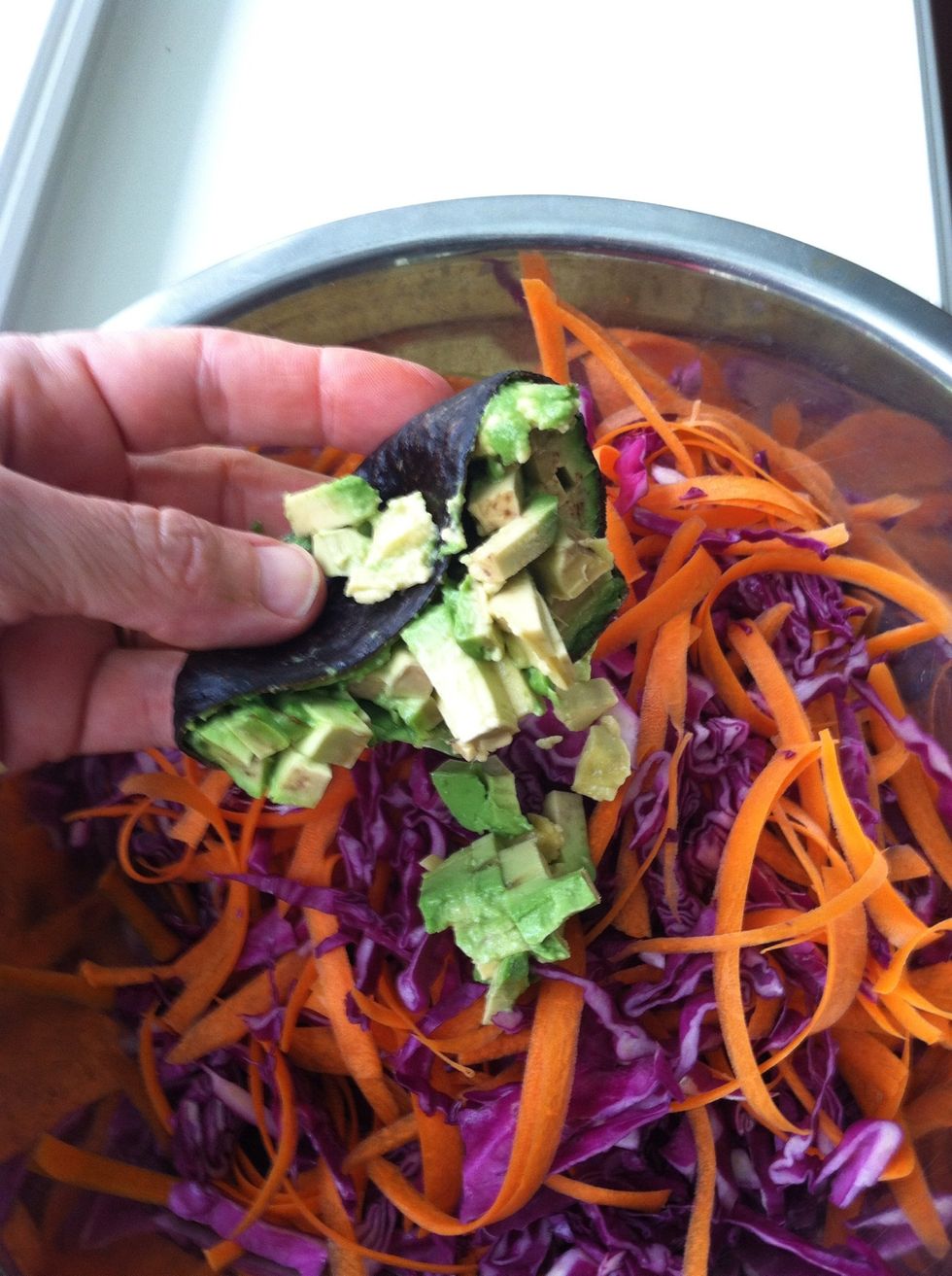 With a knife, score the avocado vertically and horizontally while still in the skin and then squeeze avocado into salad.
Add cherry tomatoes.; I prefer mine cut in half first, easier to chew, my dear.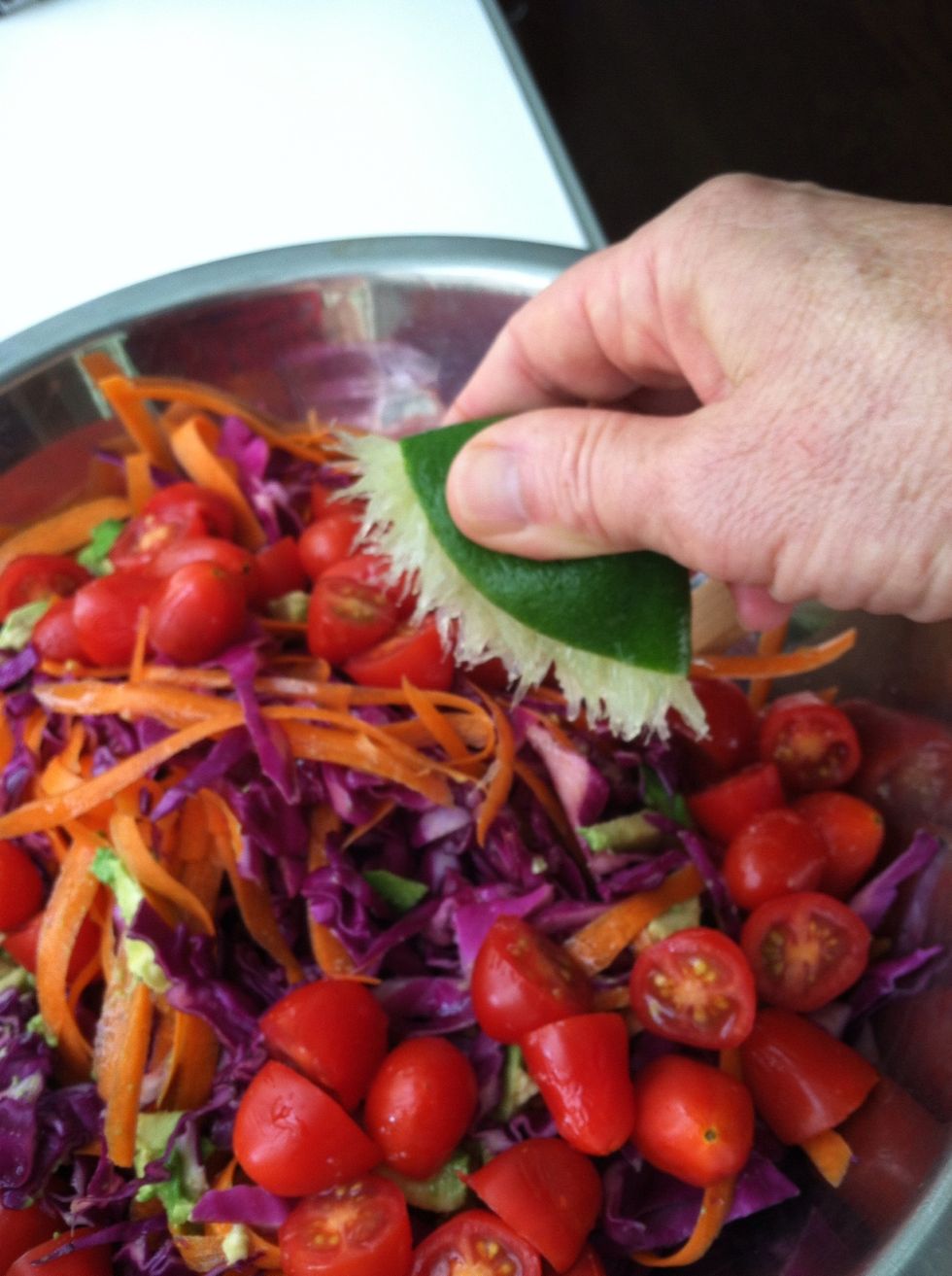 Squeeze and add Juice from 1/2 of lime.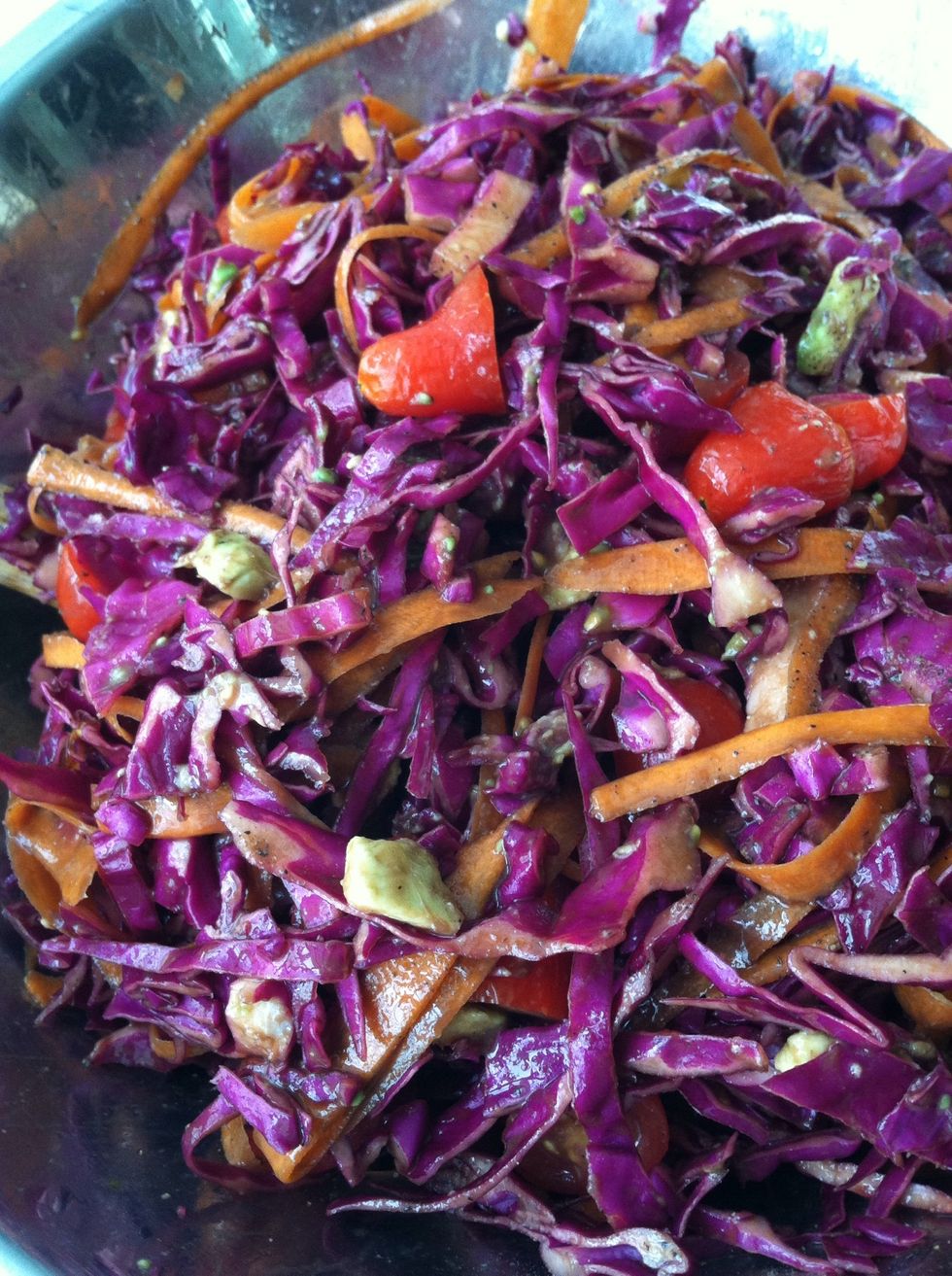 Add balsamic vinegar and toss well, making sure you distribute avocado throughout. I've even used my hands to do this. Works better than a spoon.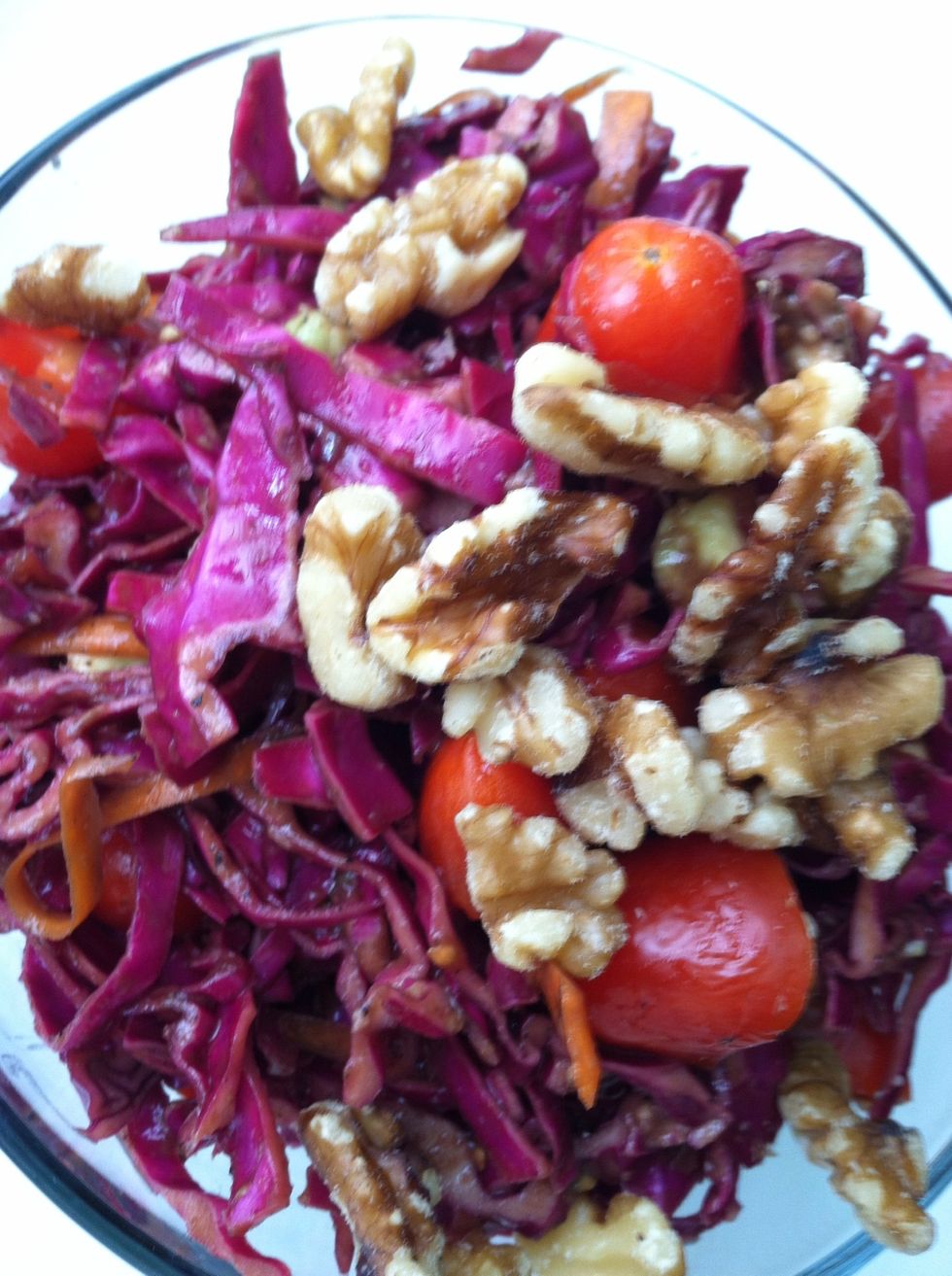 I love to let this salad marinate for at least an hour before serving. But sometimes, well, I just can't wait. Leftovers are even better. Sprinkle walnuts on top right before serving.
Lunch is served. Yummers!
1/2 head purple cabbage
2 carrots
1/2 avocado
1 1/2 cups cherry tomatoes
1/2 lime
1/3 cup balsamic vinegar
1 T. chopped walnuts
Pepper to taste