Wheel Throw a Self Filled Water Bowl
10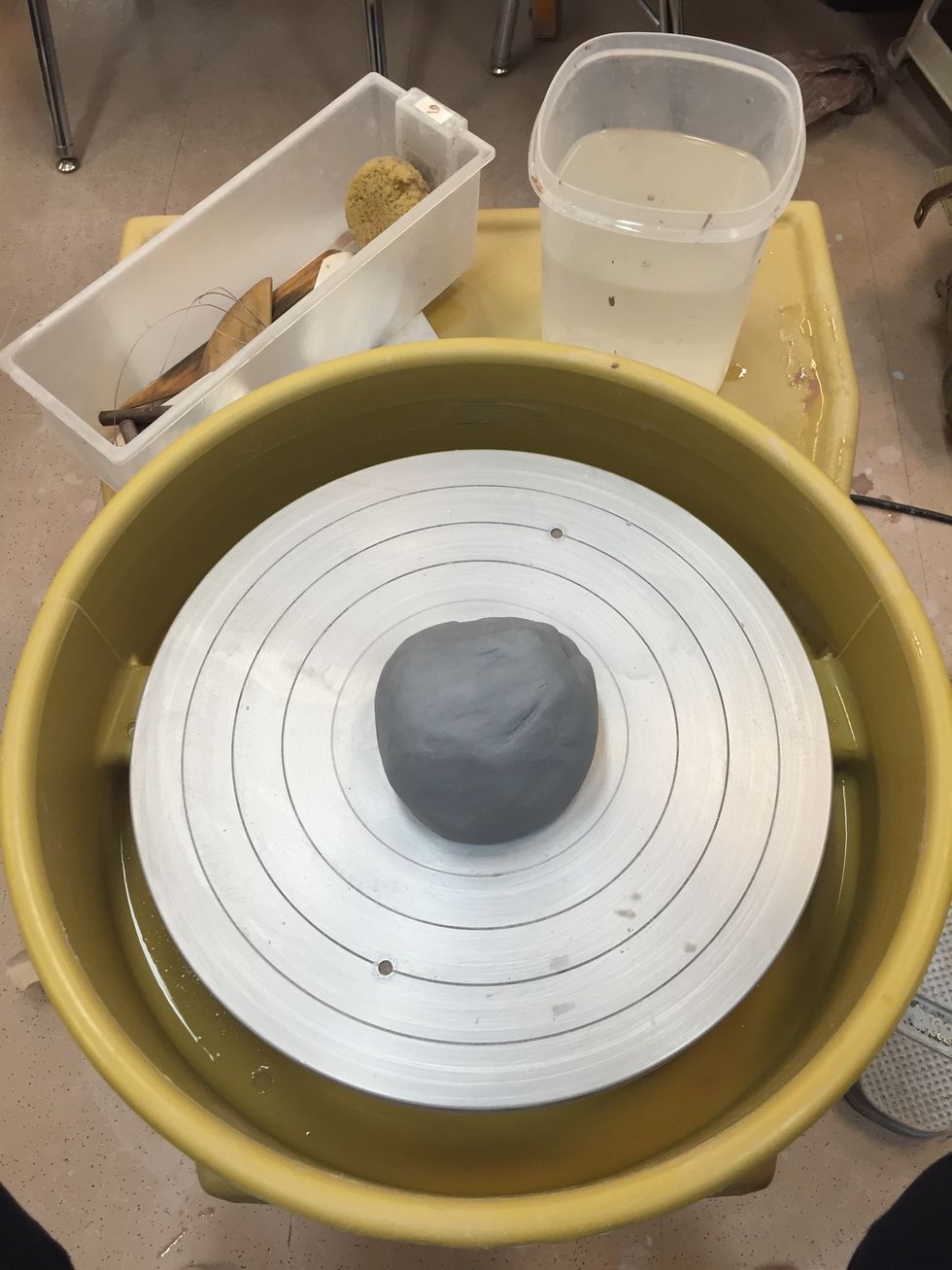 Gather the proper materials needed for wheel throwing.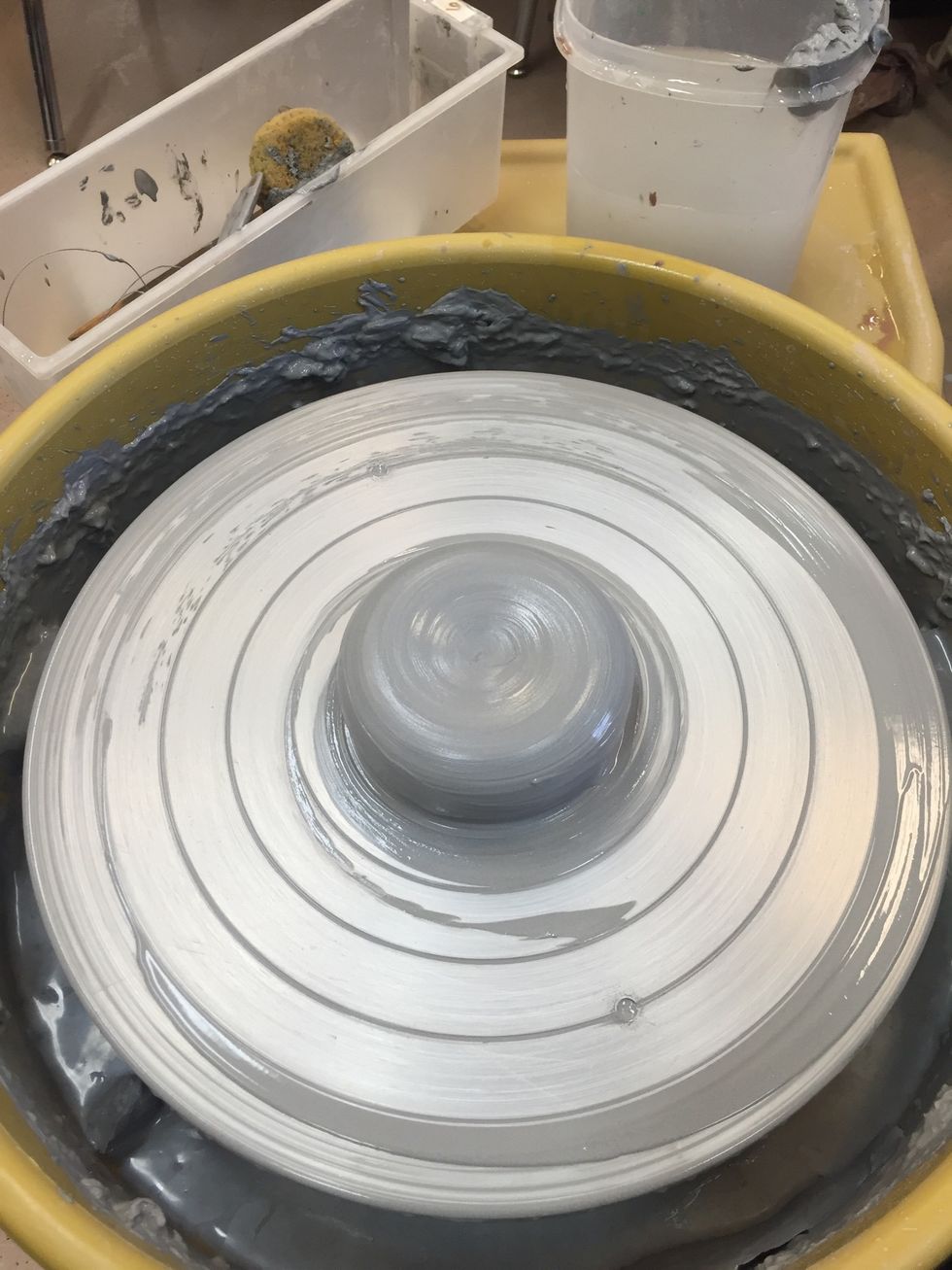 Center the clay and on the last compression don't cone up.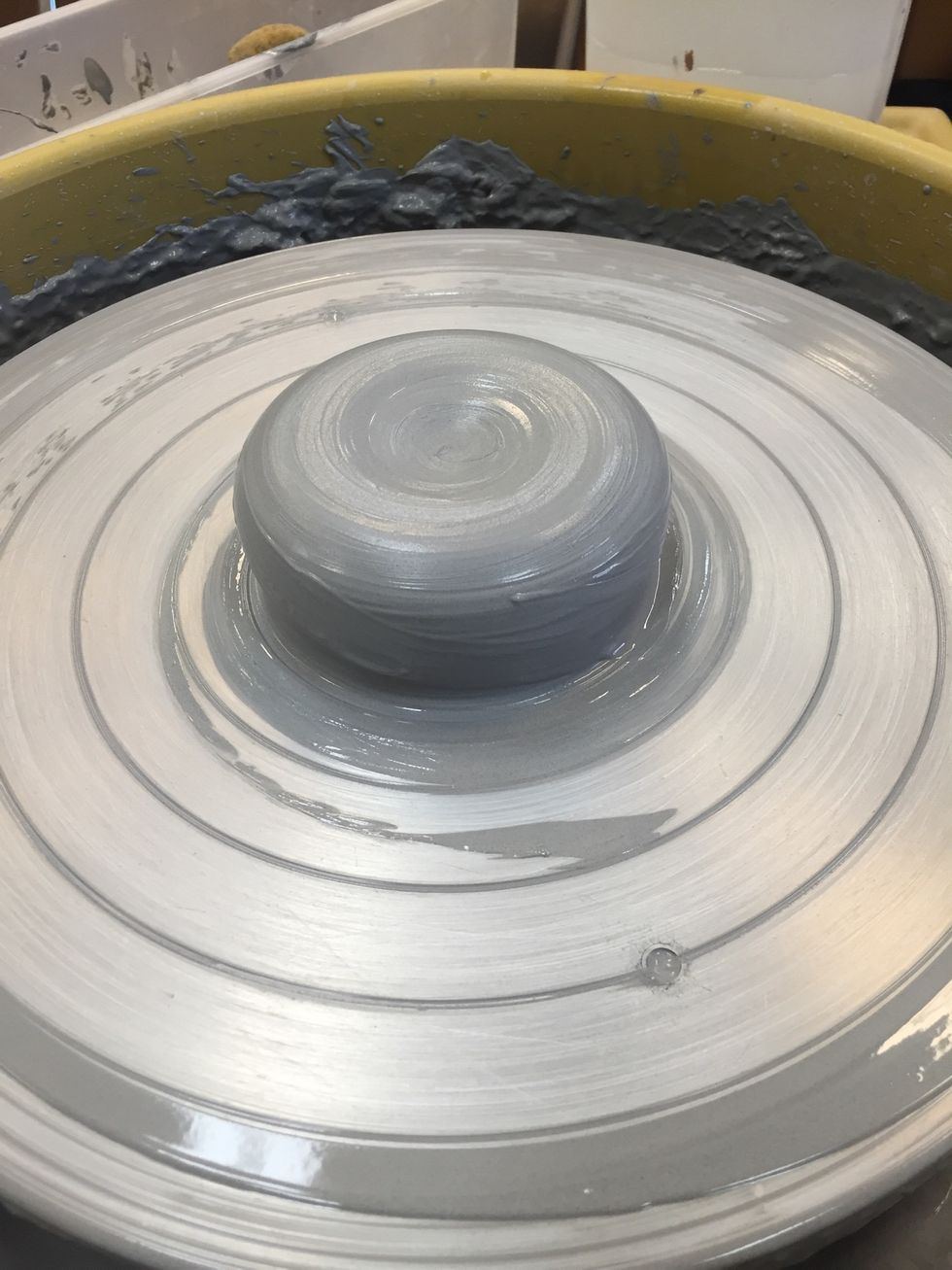 Create a puck shape by compressing the center with the palm of your hand.
Open up the puck.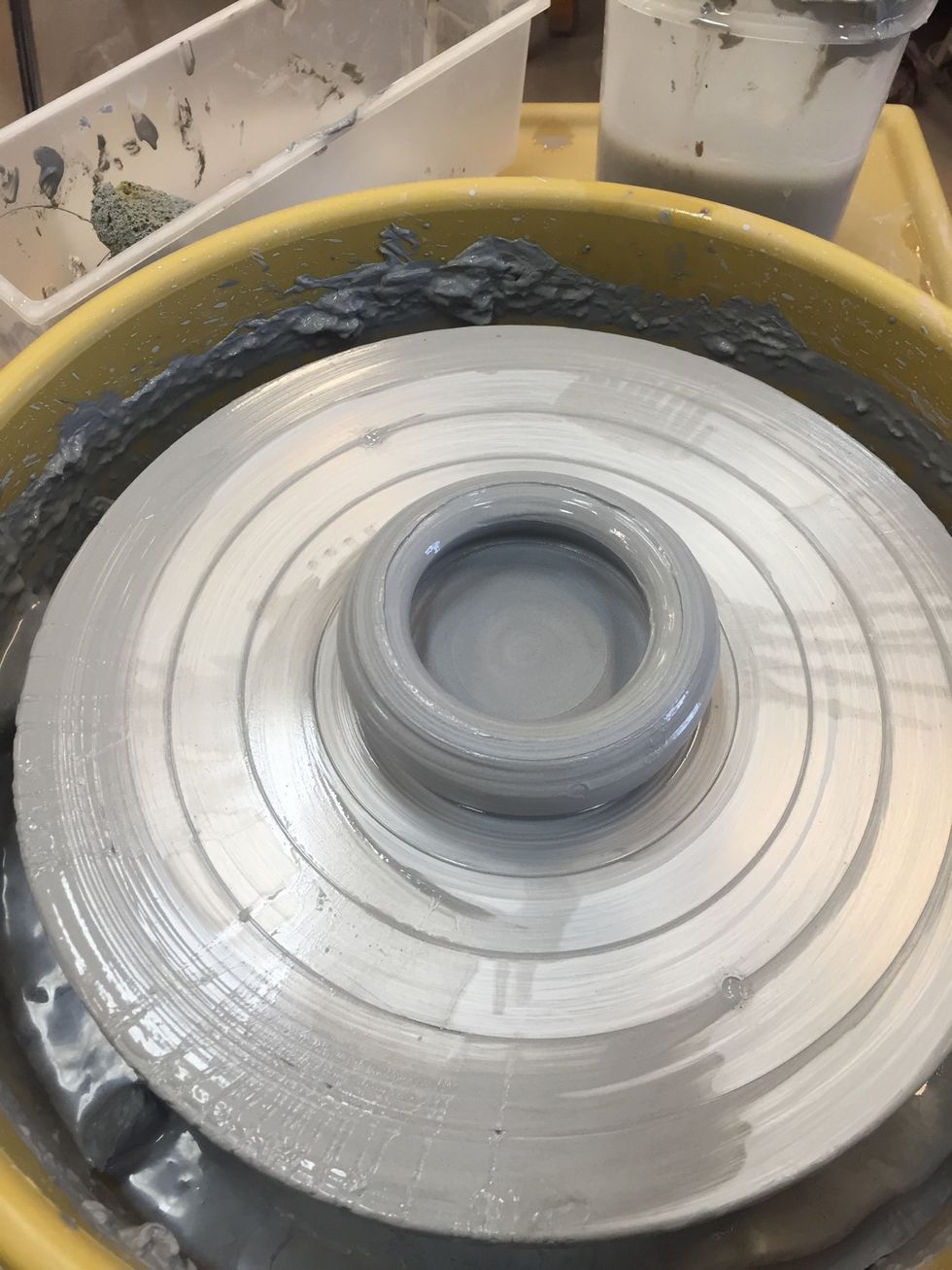 Create a niche.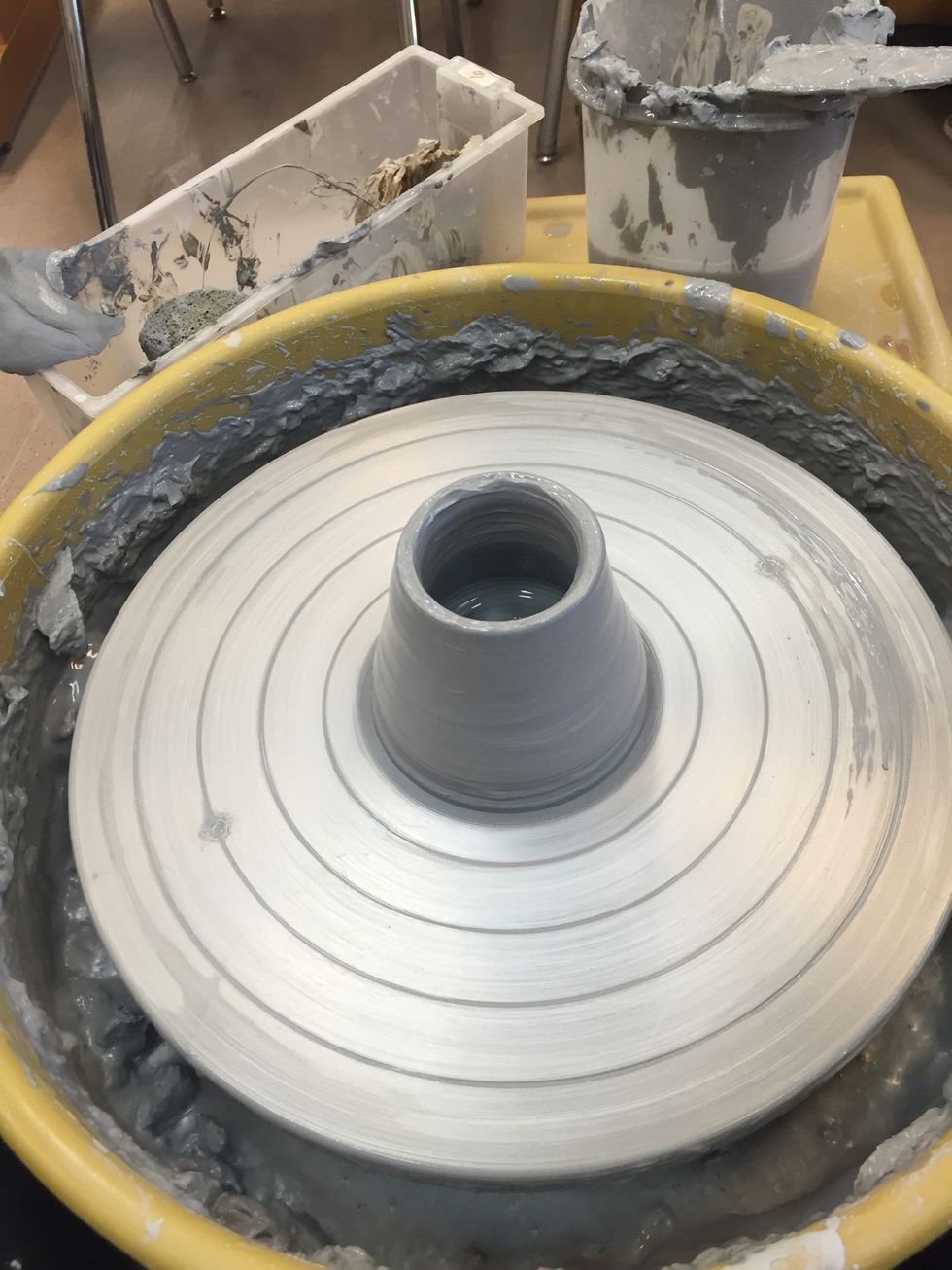 Bring the piece up.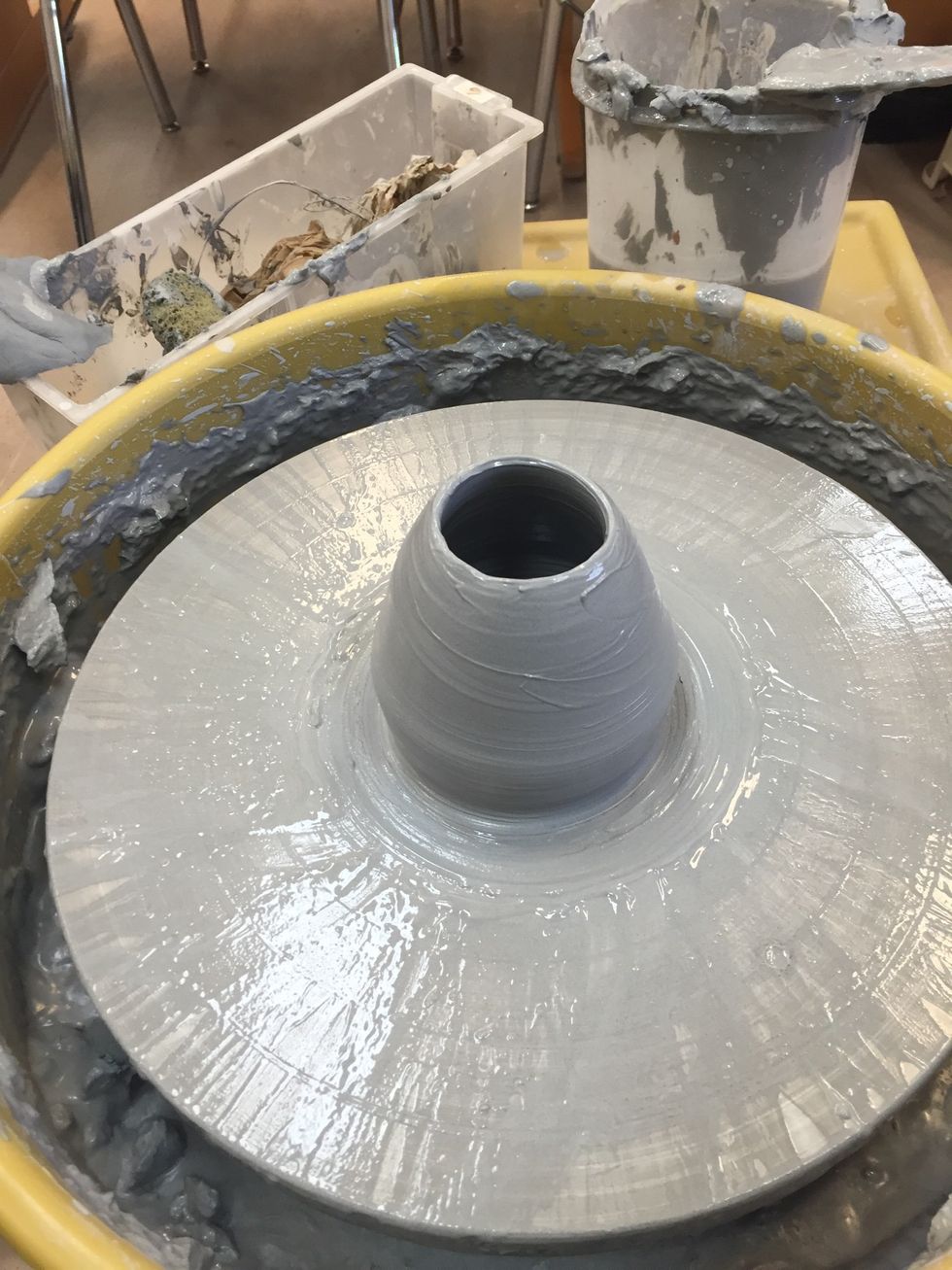 Angle the top of the pot towards the center.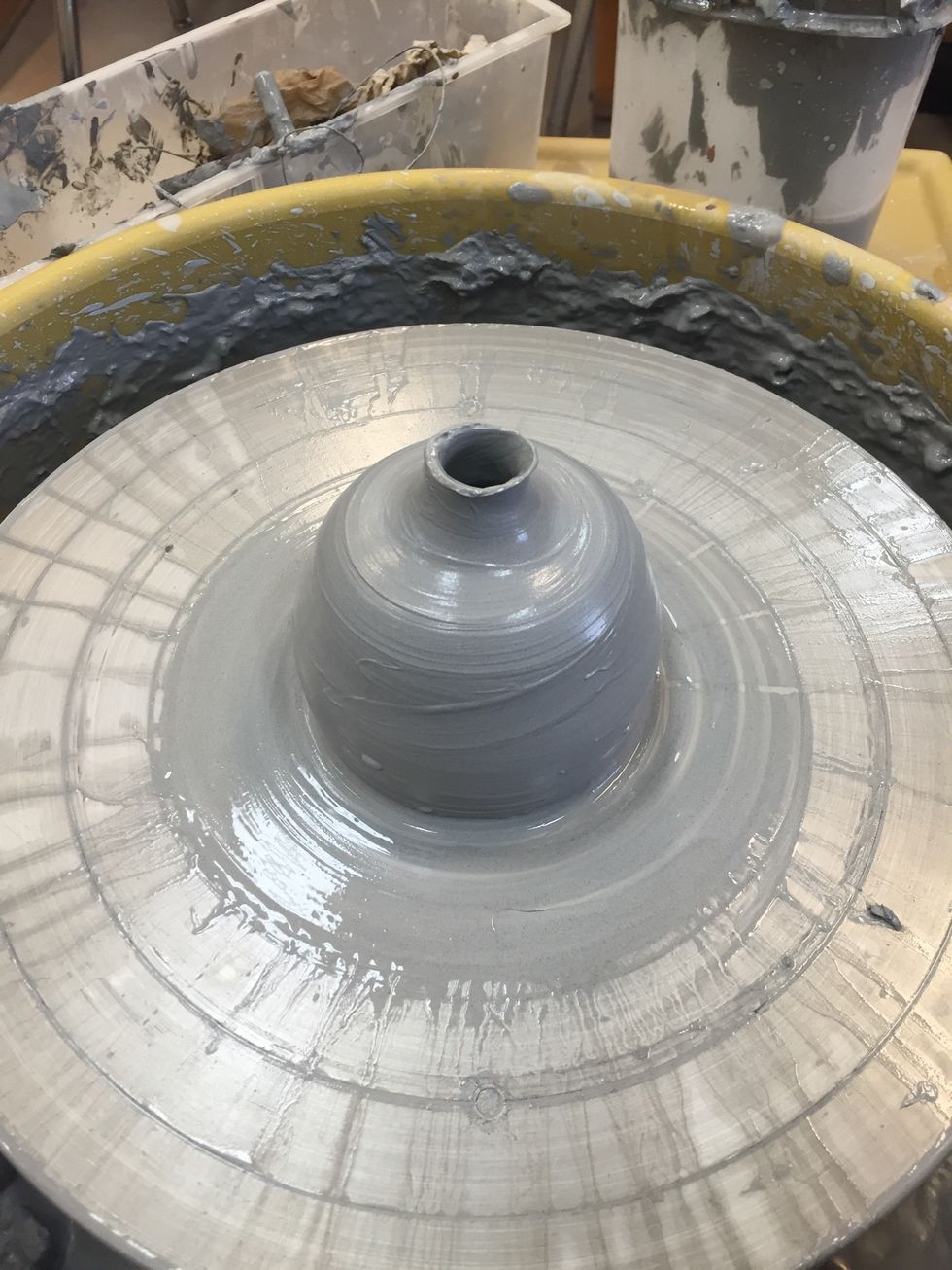 Create a nozzle by pinching the pot at the top.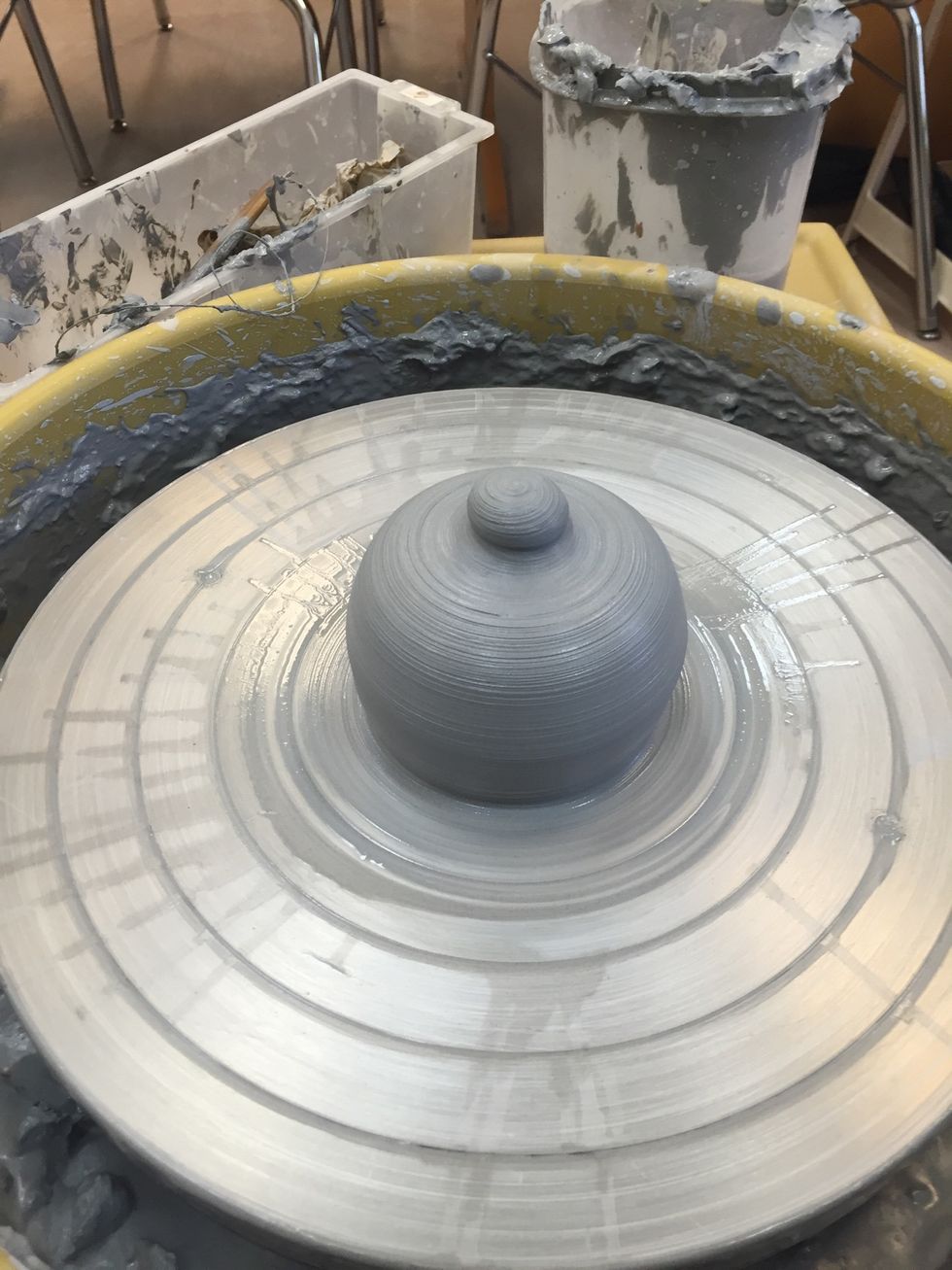 Close the nozzle by bringing clay over the top of it and smooth it out. Cut the piece off with a wire tool and put it on a bat.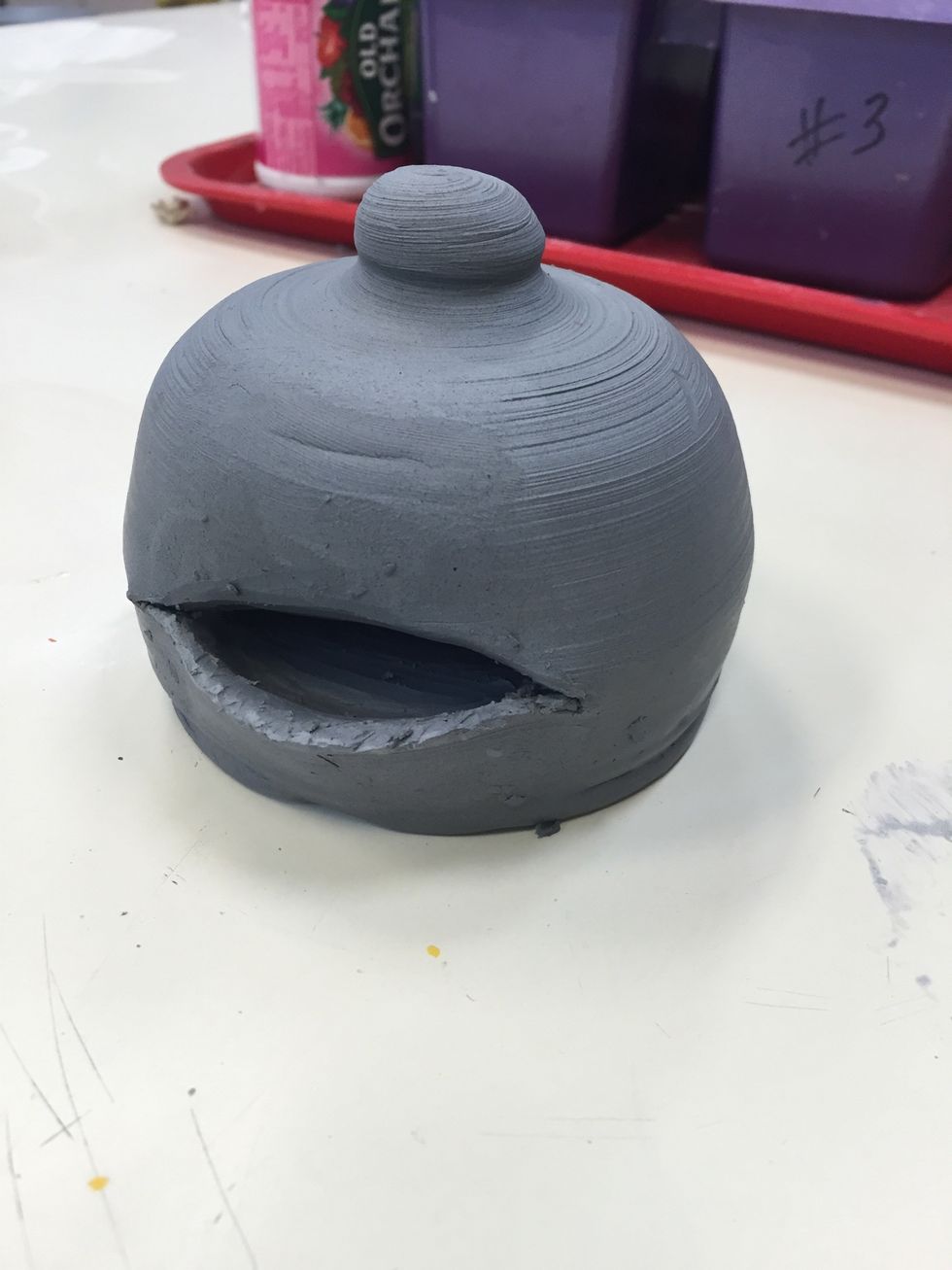 After the piece has dried for a day, cut a horizontal slit about 3 inches long. Press in the top portion above the slit in at an angle. And pull the bottom part out so that it angles up and out.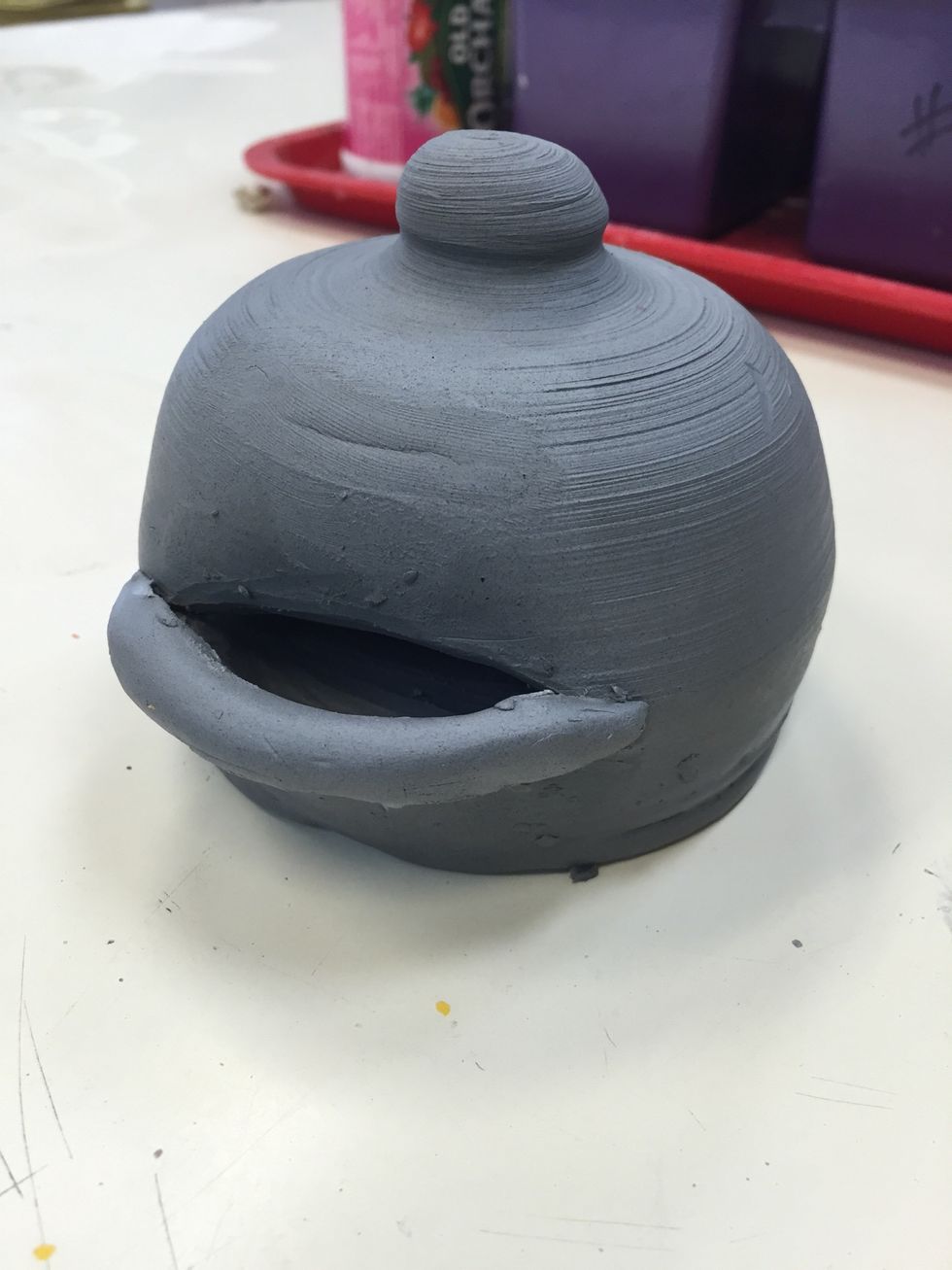 Add a coil to the edge of the bottom lip.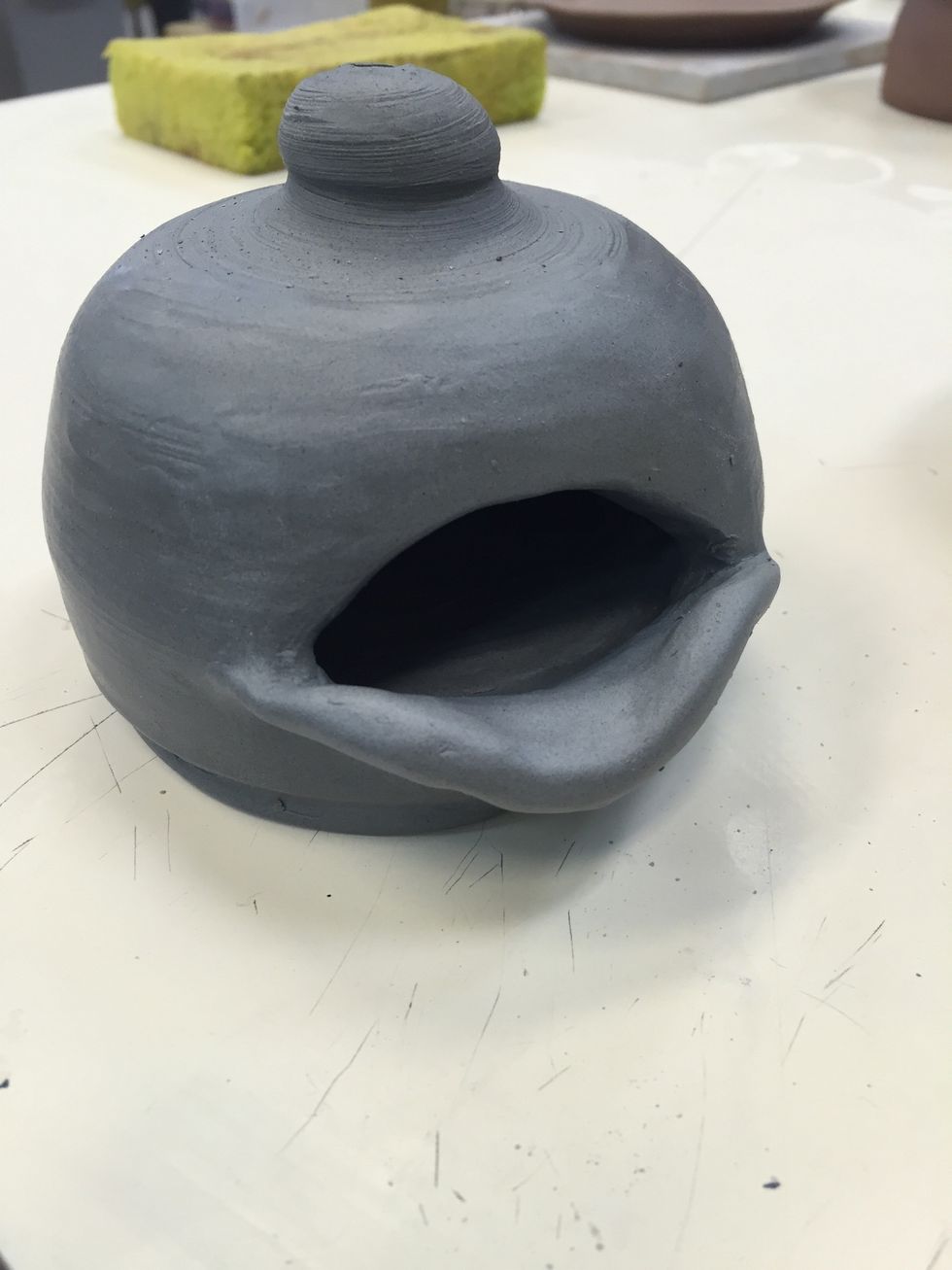 Smooth out the coil and create the waved form of the bottom lip.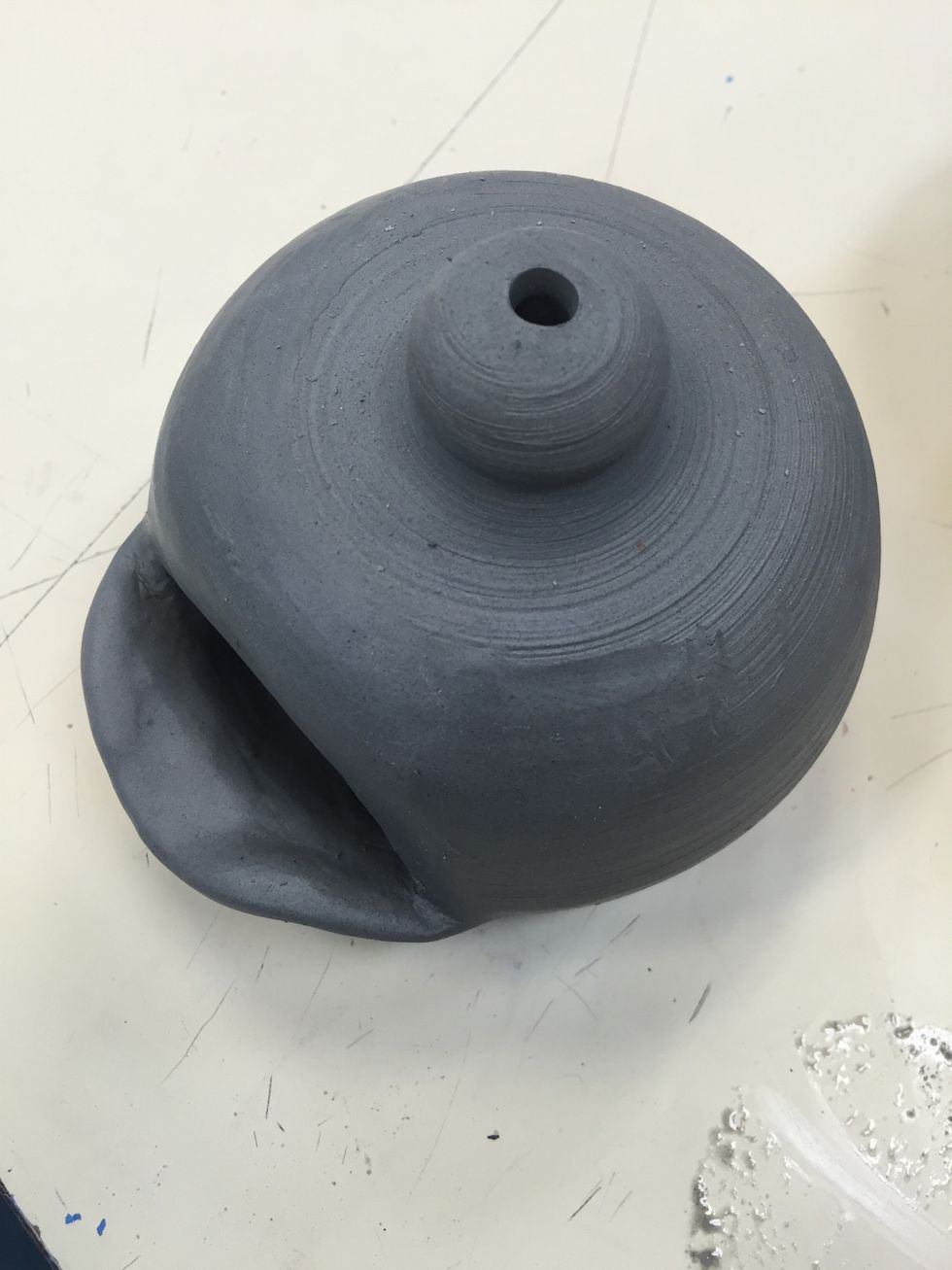 Put a hole in the top of the piece.
Done!!
White Talc
Water
Sponge
Rib
Wire Tool
Bat