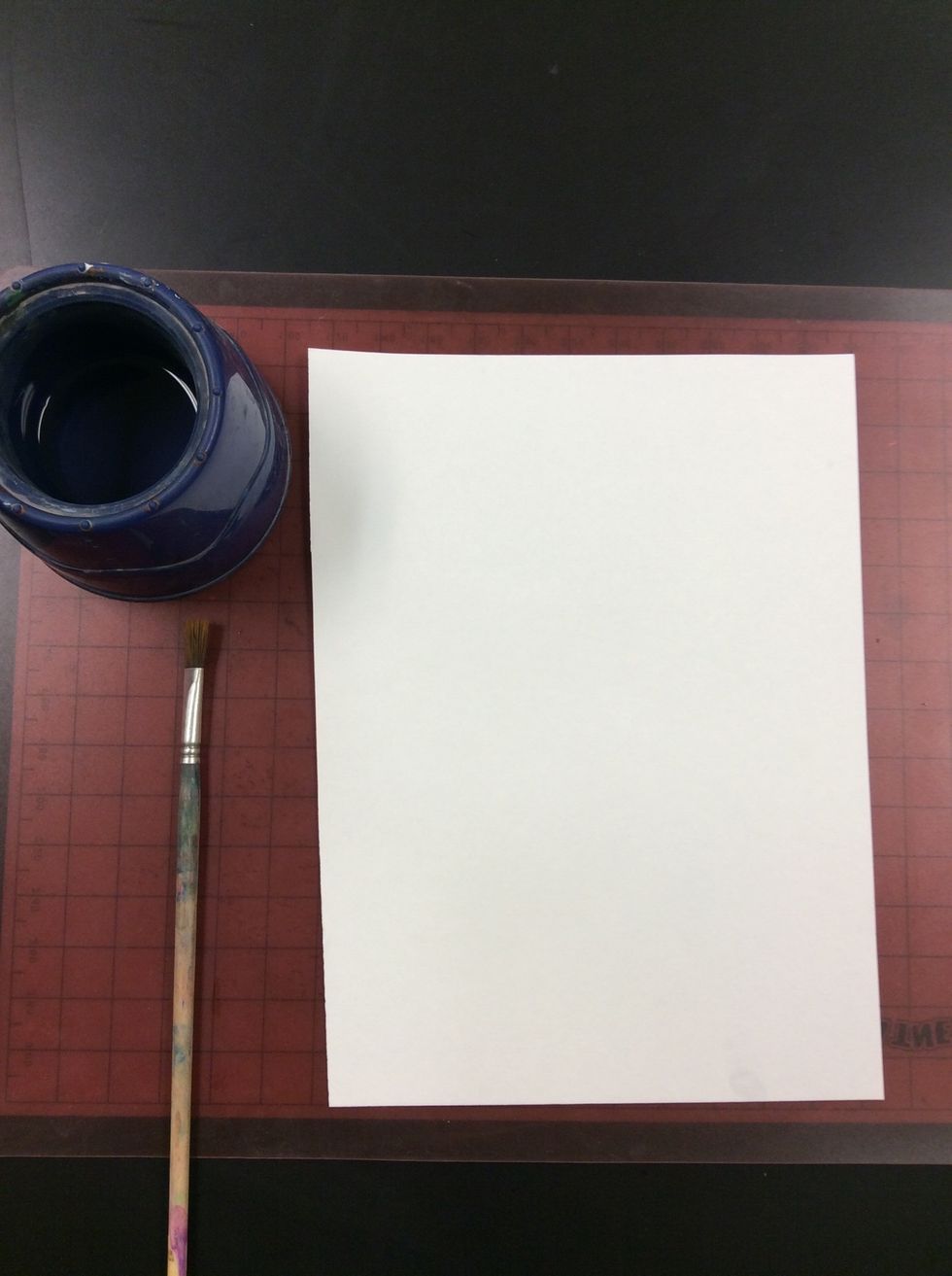 Begin by writing your name on the back of white paper. Get a brush, bucket of water, and a placemat.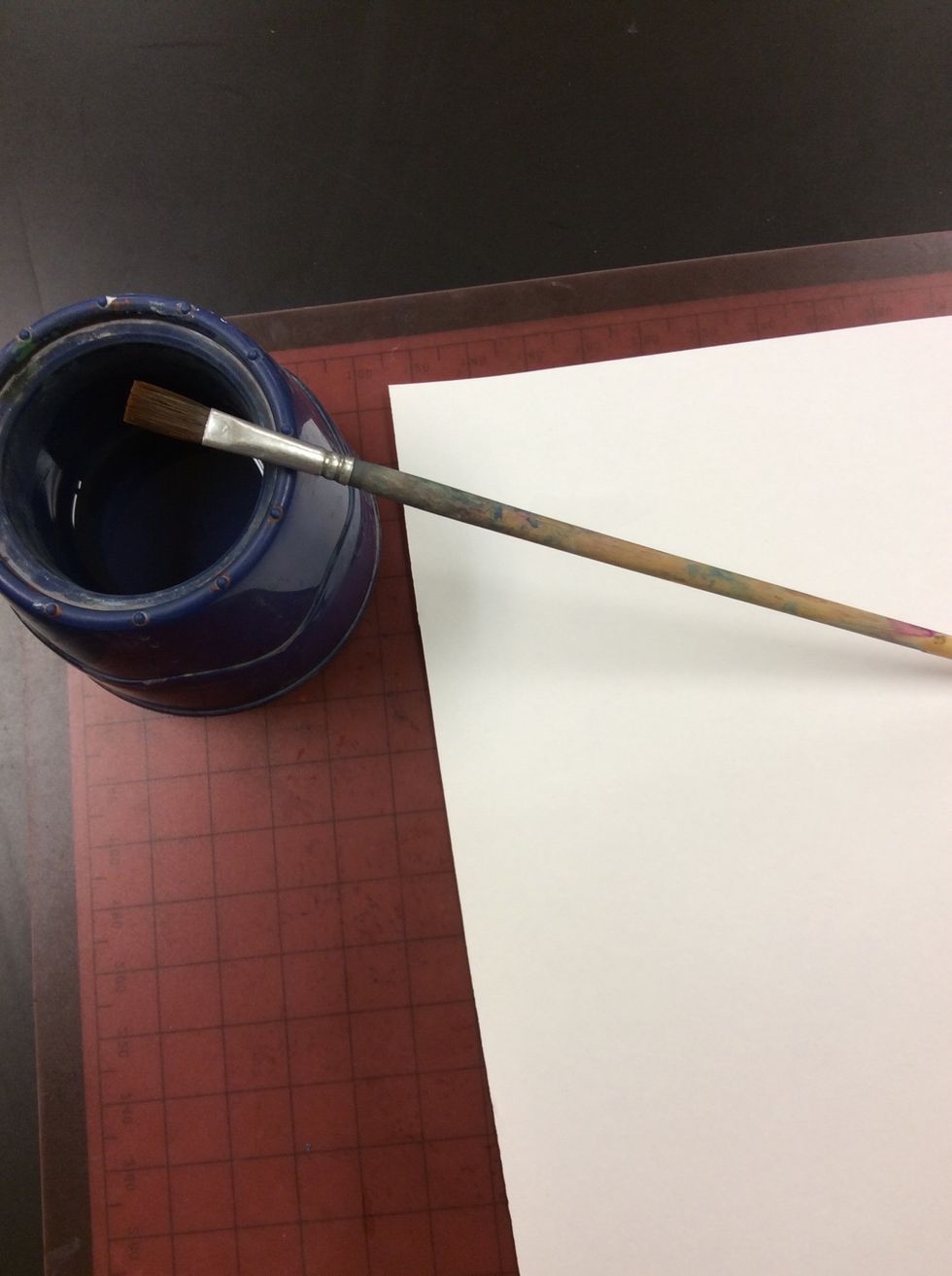 Place the brush in the water.
Add 3-4 colors and fill your paper. Do not let the colors become muddy!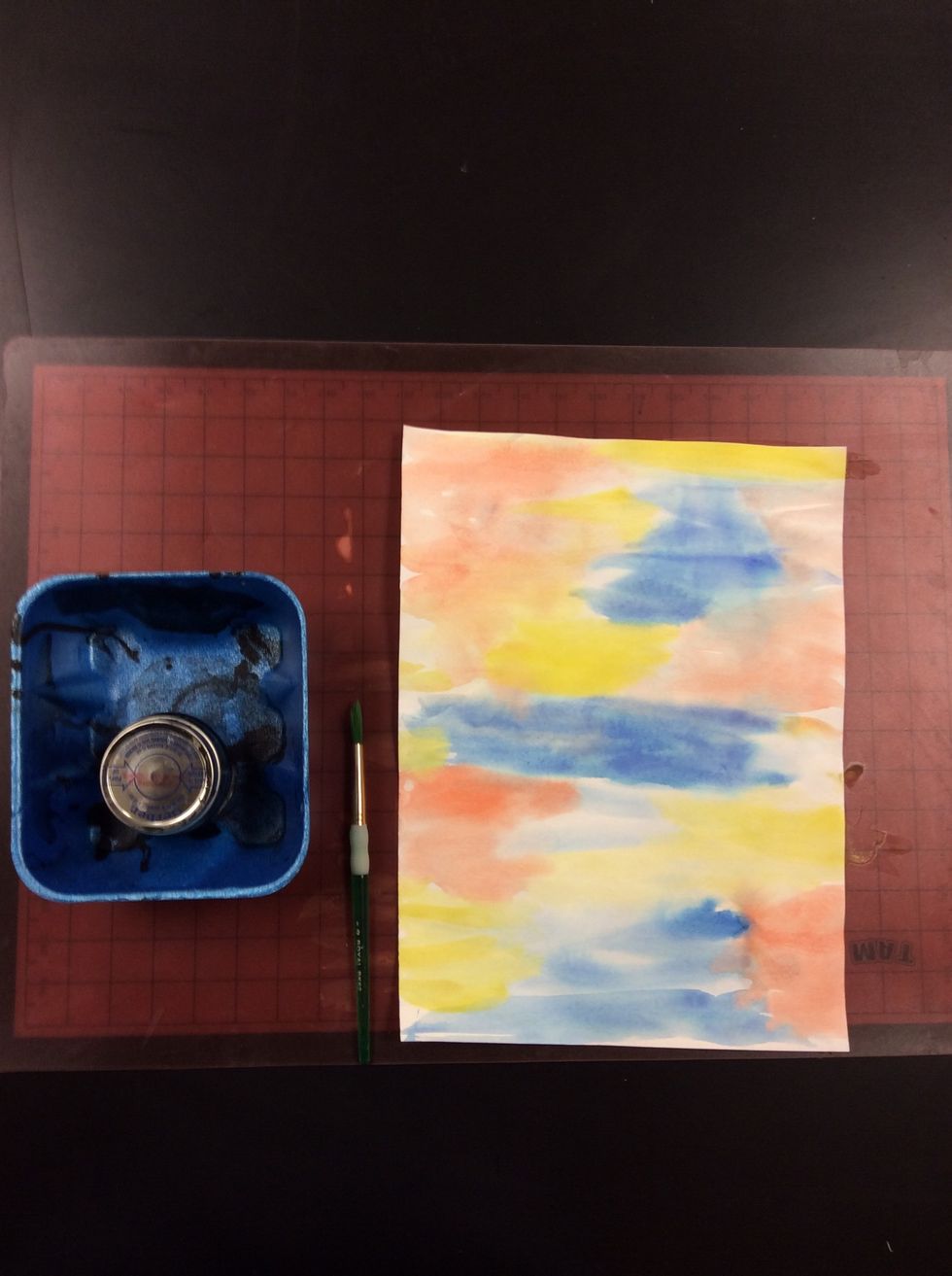 Allow the paint to dry. Gather a new brush and black ink.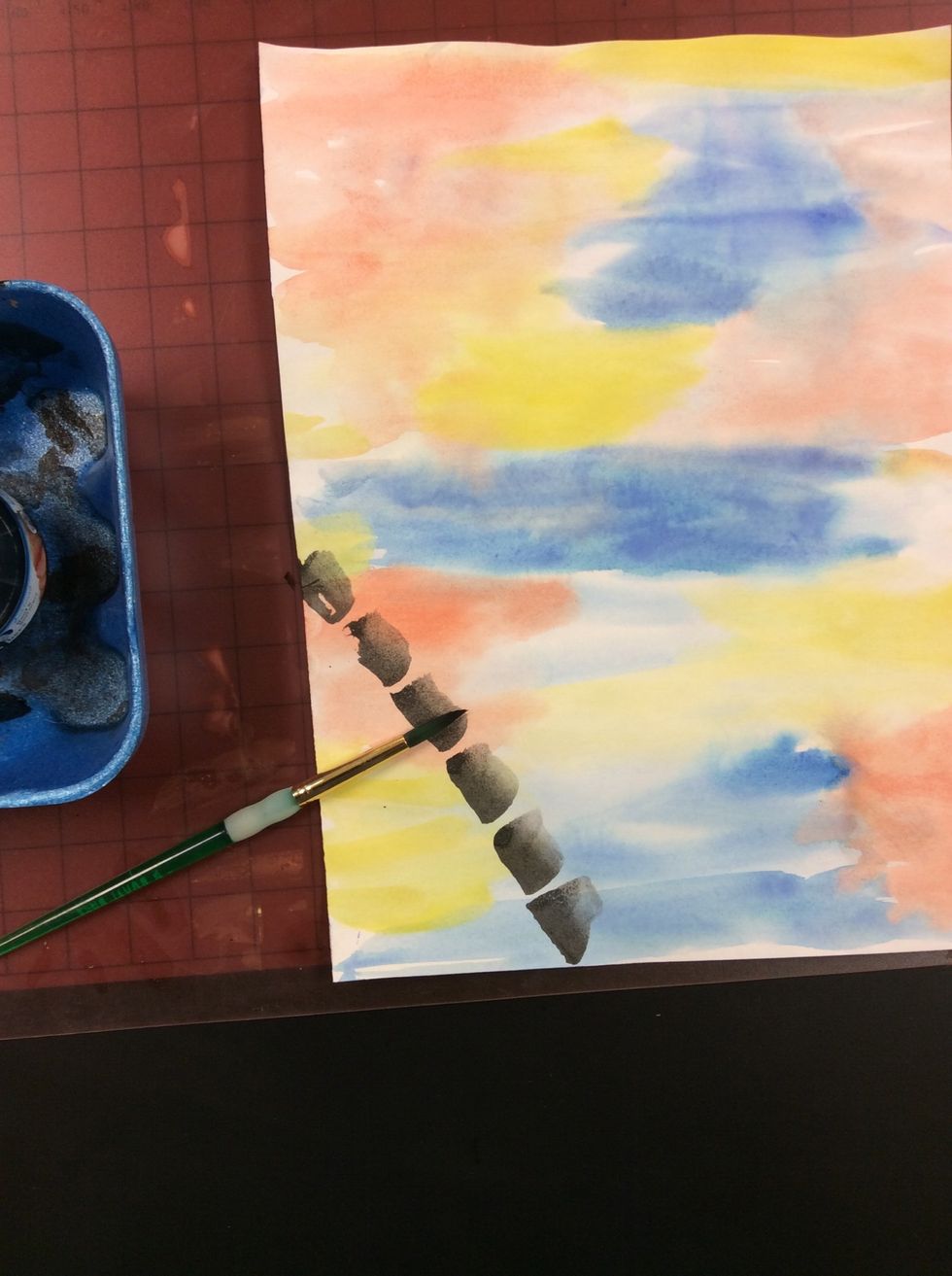 Use the side of the brush to create interesting marks. You will be creating a floral composition.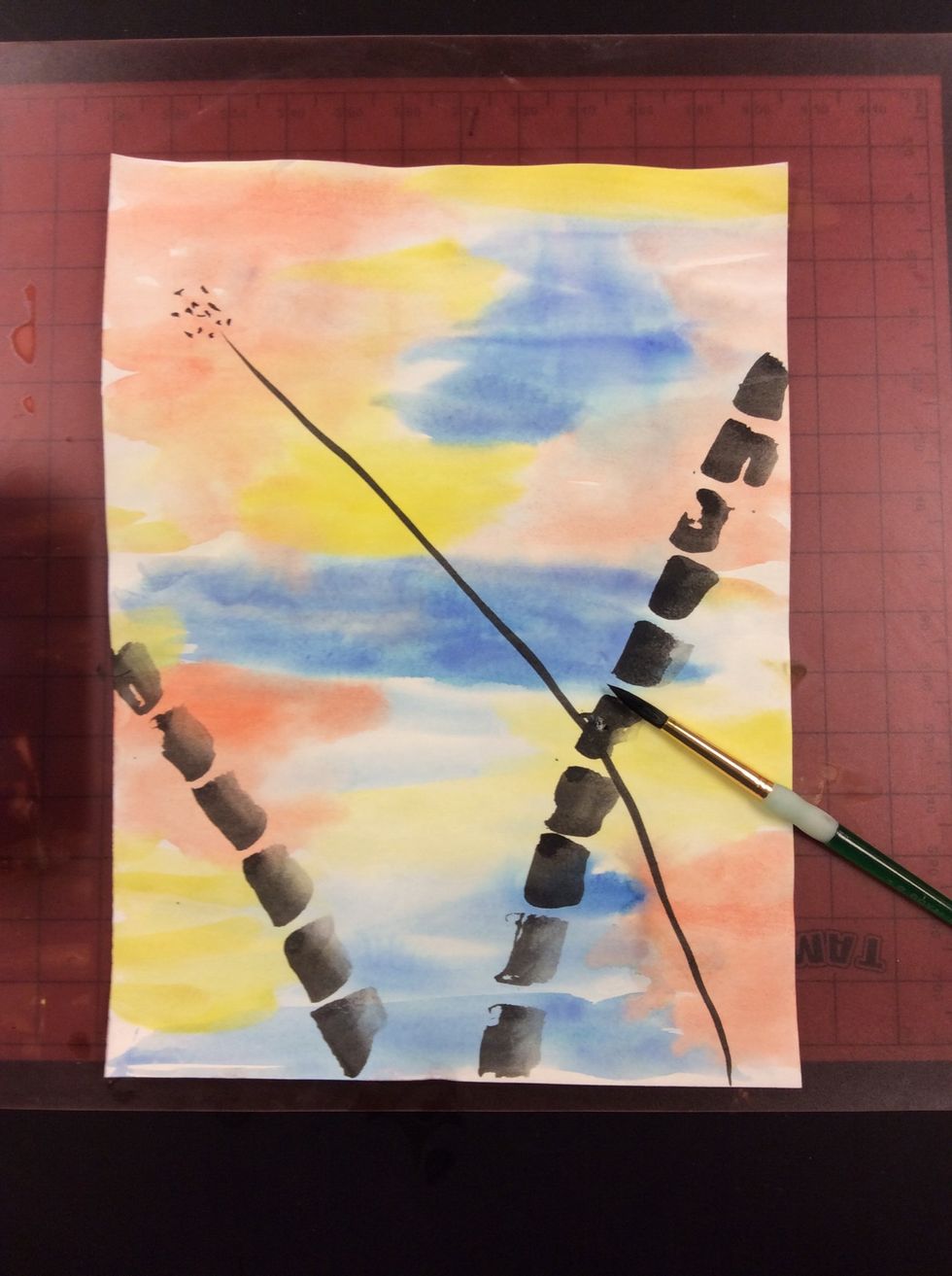 Use the tip of the brush to create thin lines. Use the space on your paper!
Finish your composition. Place on the drying rack.
Watercolor paints
Paintbrushes
Water
Placemat
Ink