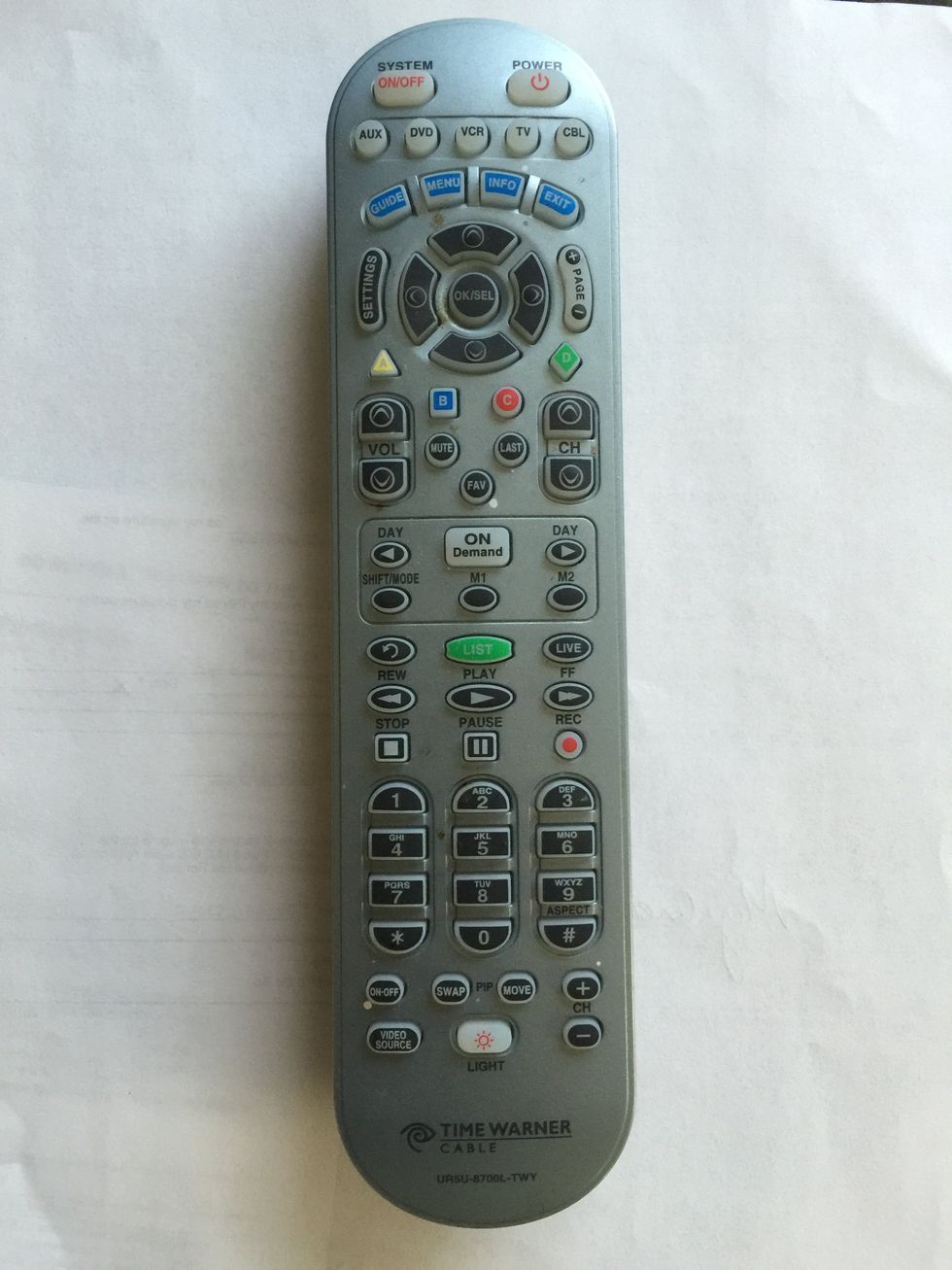 Time Warner Cable Remote. Use this to TURN ON/OFF all video systems , select CHANNELS and control the TV VOLUME. There is a LIGHT button on the bottom center of the remote, to light up the keys!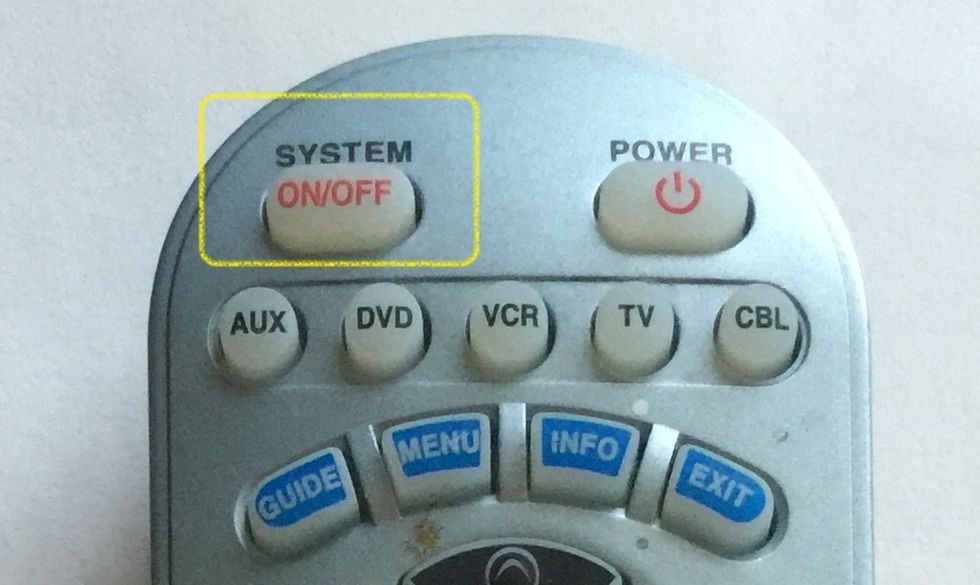 Use the SYSTEM ON/OFF button to TURN ON the TV and Cable Box. The same button is used to TURN OFF the TV and Cable Box.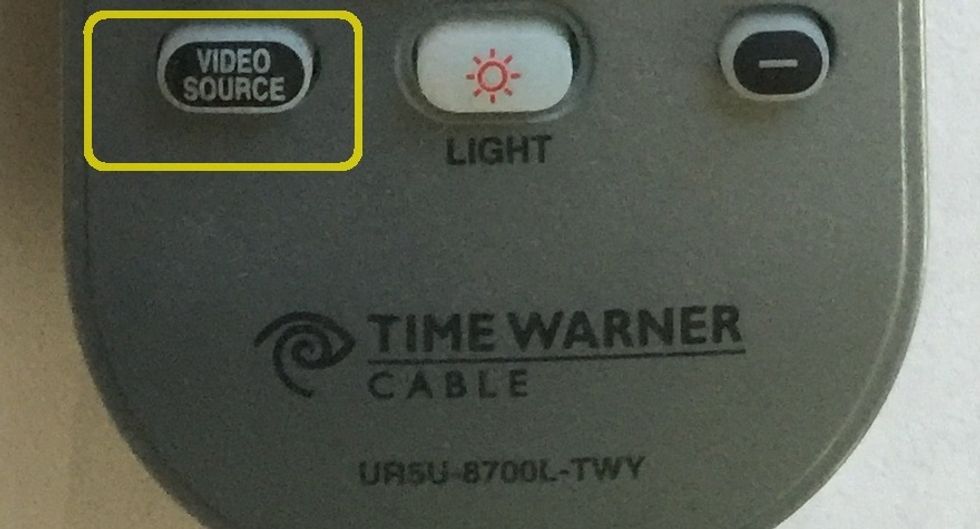 The TV will turn on to the last viewed source. Use the VIDEO SOURCE button on the bottom left of the remote to SELECT: Cable TV = HDMI 2; Apple TV = HDMI 3; DVD/BD = HDMI 1.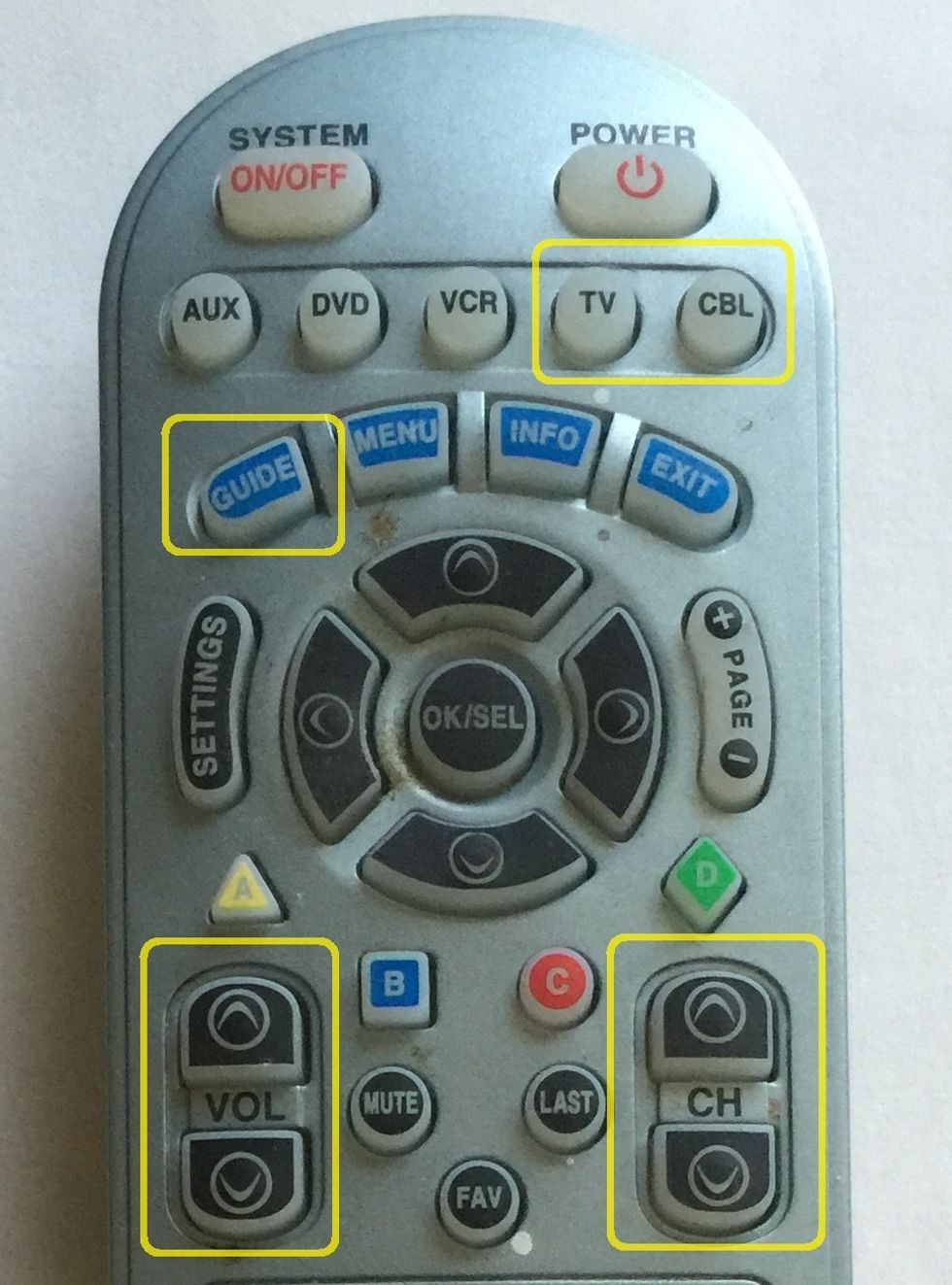 Cable TV: Make sure video source is HDMI 2. Use the GUIDE, VOL (volume) and CH (channel) buttons. Use The TV and CBL (cable box) buttons to select what device should be controlled. (TV for Volume.)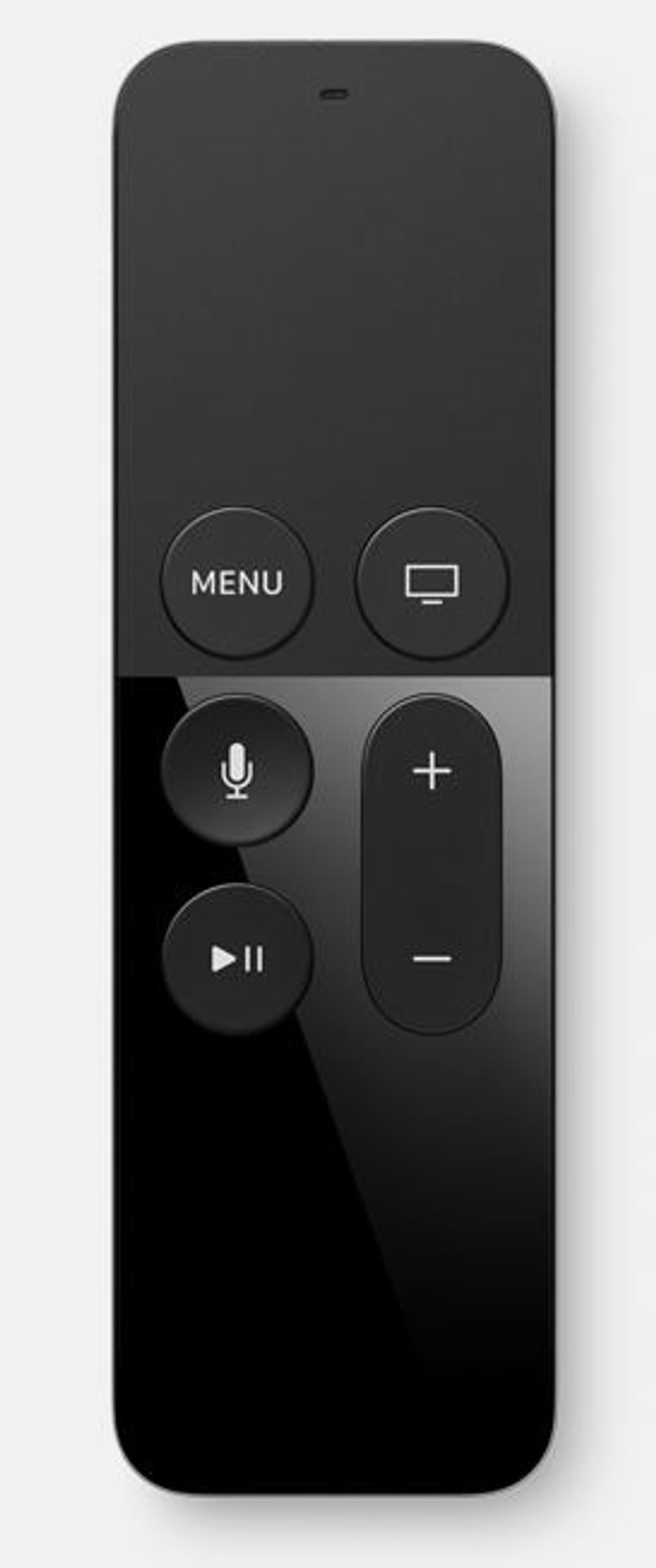 Apple TV: Make sure video source is HDMI 3. Use the Apple TV remote to control the Apple TV. (Use the Apple Lightning Cable [iPhone cable] to charge the remote if the battery is low.)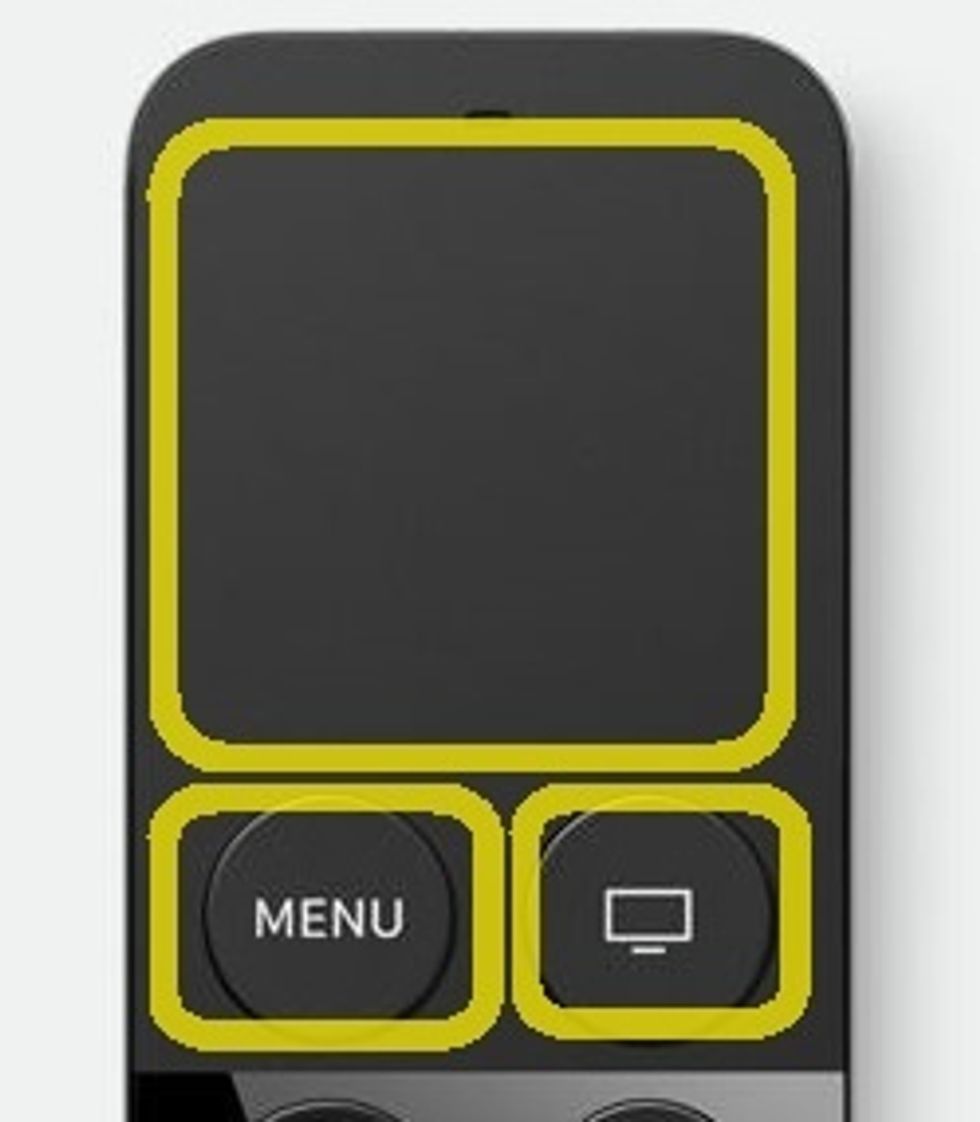 Once HDMI 3 is selected, click the MENU button or move your finger on the touch surface of Apple TV Remote, to wake the Apple TV. Use the Touch Surface, Menu and Home buttons to navigate in Apple TV.

DVD: Make sure video source is HDMI 1. Use the Sony AV System remote to control the DVD player.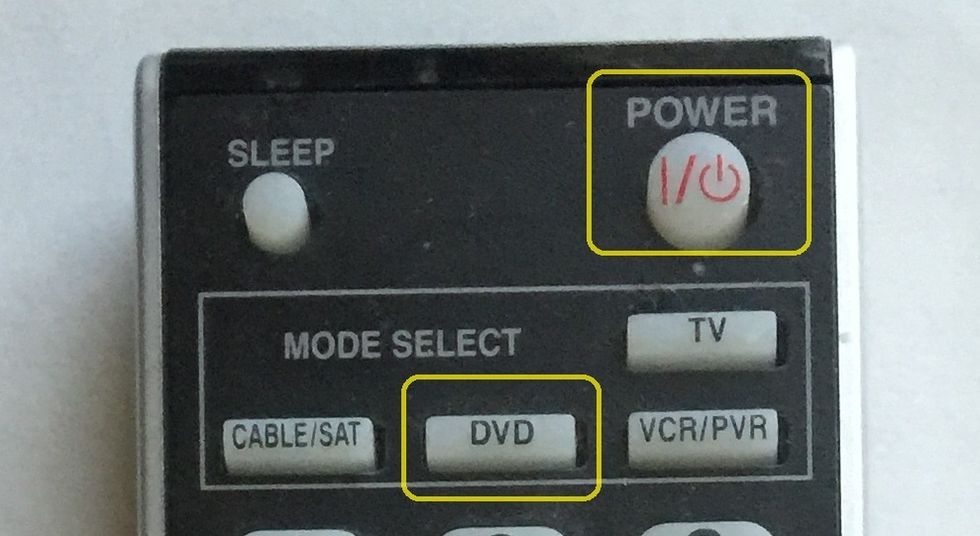 Once HDMI 3 is selected, on the SONY remote, click the Power button to Turn on the DVD. Click the DVD mode button if necessary and Power ON.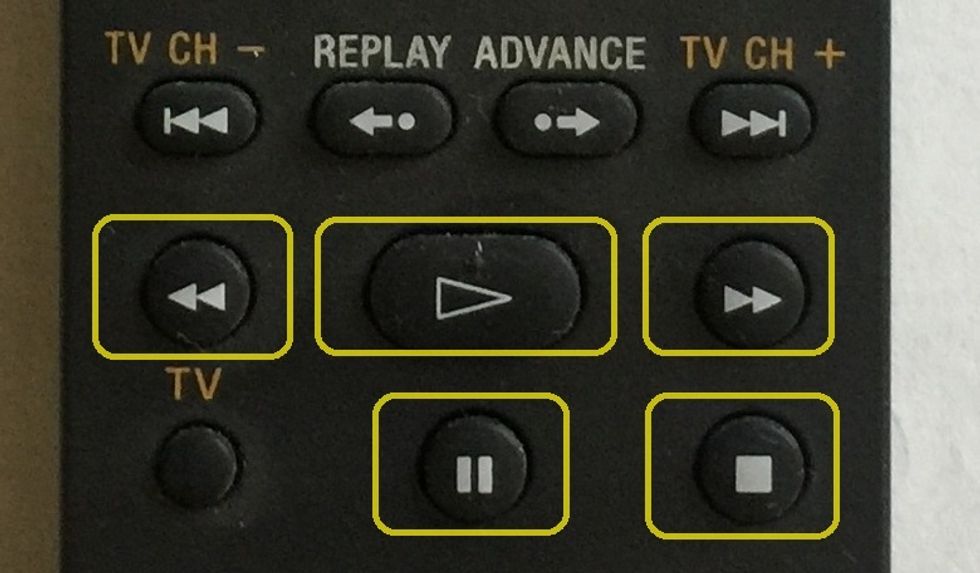 On the SONY Remote, use the PLAY, PAUSE, STOP, Forward and Rewind buttons to control viewing the DVD.
1.0 Living Room TV (Toshiba)
1.0 Time Warner Cable Remote (Cable TV)
1.0 Toshiba TV Remote (CT-90276)
1.0 Sony AV System Remote (DVD/BD RM-AAU029)