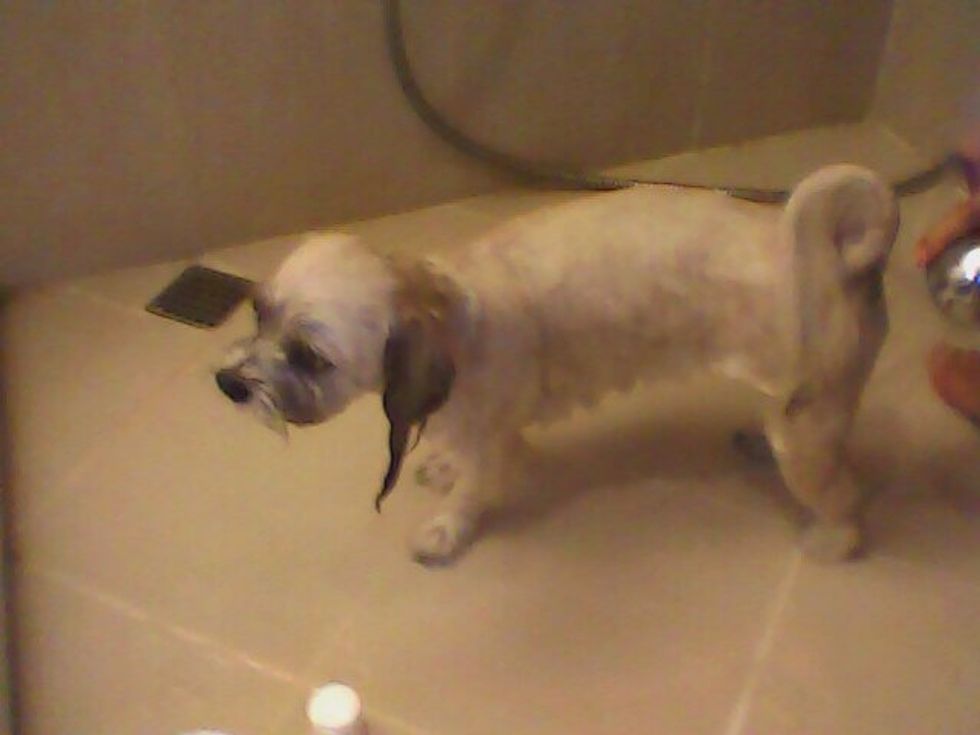 First get your dog wet with warm water.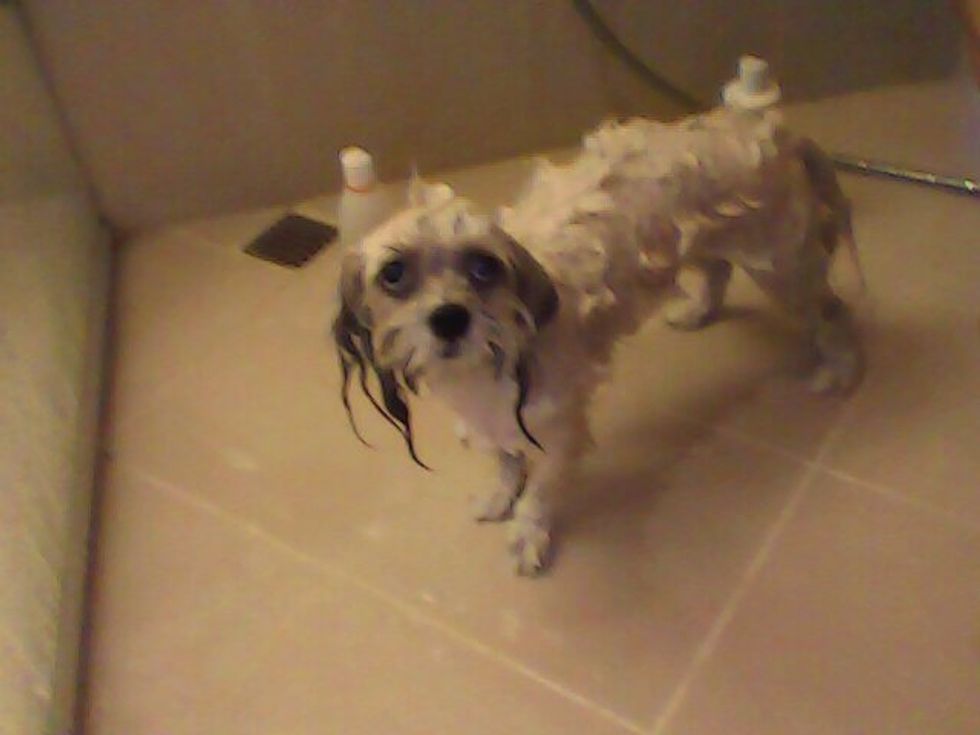 Next, gently rub your dog with dog shampoo but avoid the eyes, nose, and the mouth.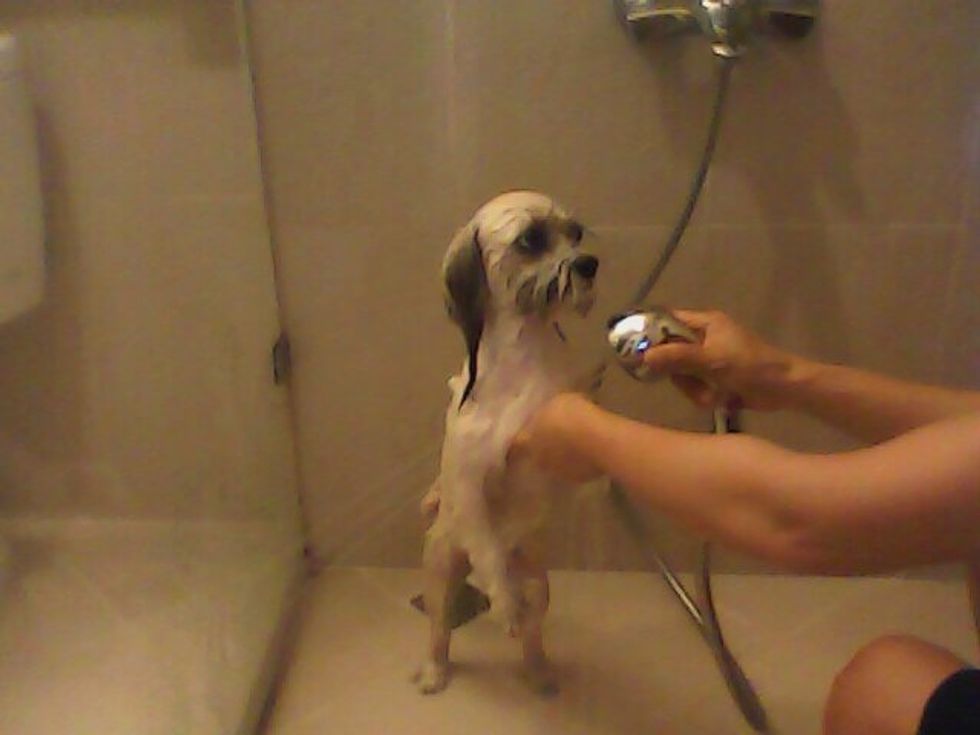 Then gently wash all the shampoo off your dog.
Repeat these steps with conditioner instead of shampoo.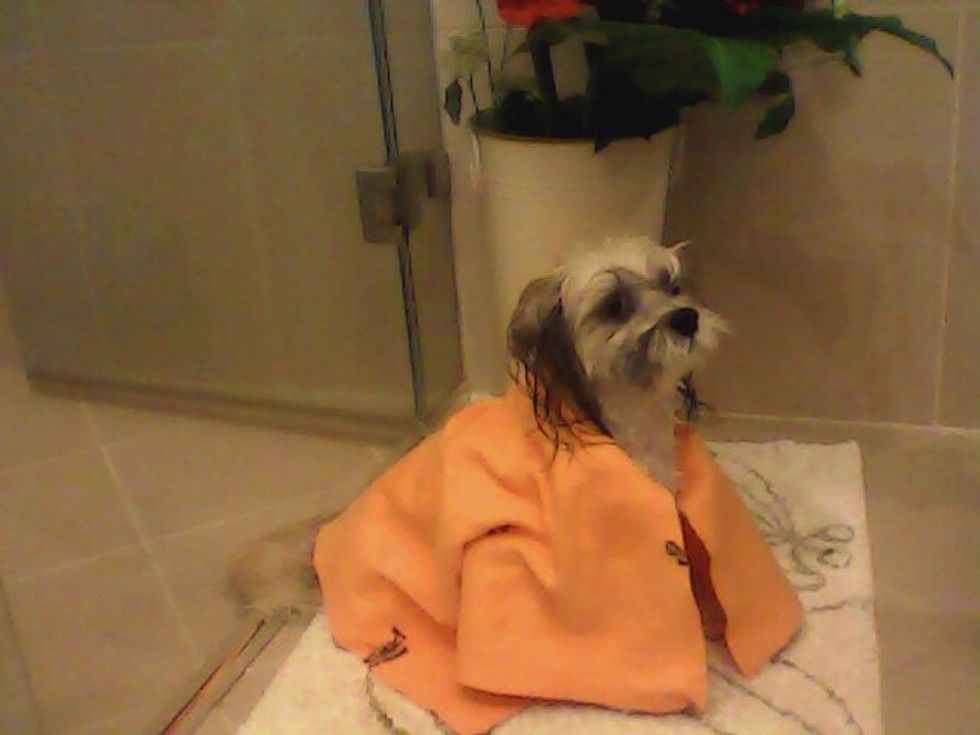 Towel your dog off so there isn't any water dripping off your dog.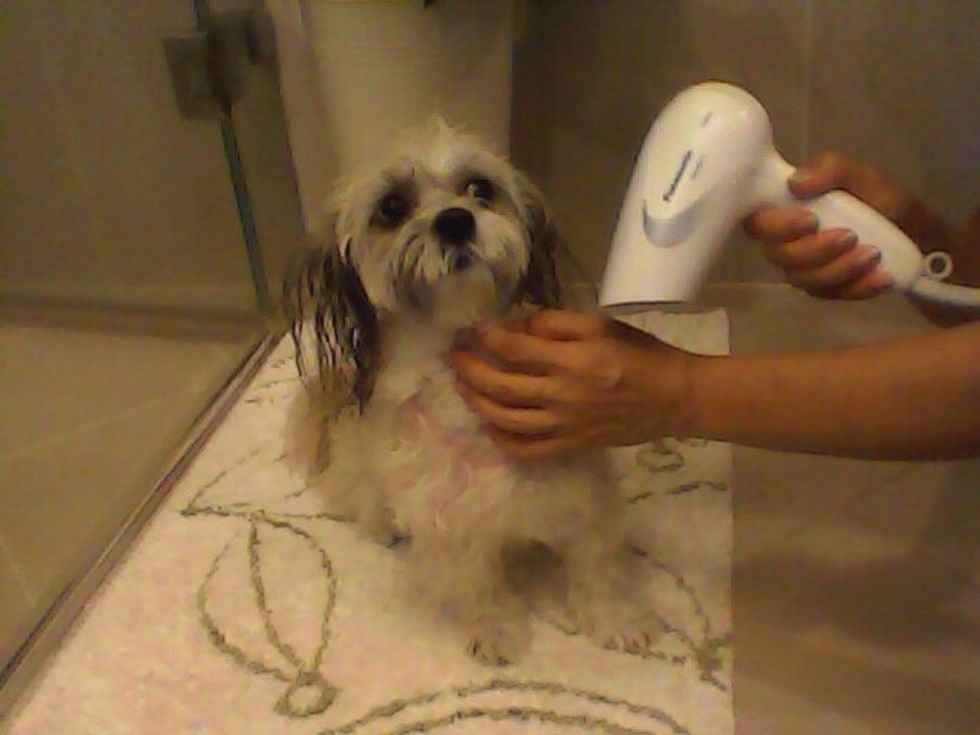 Finally, blow dry your dog so he/she isn't wet anymore.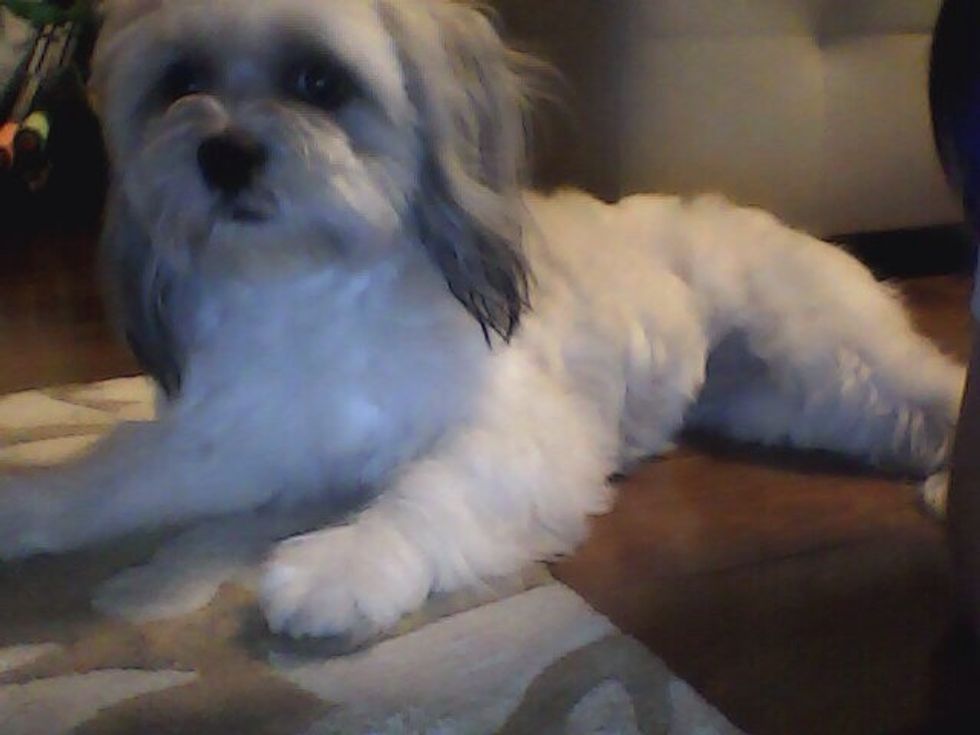 Then Poof! You have a clean and sweet-smelling dog!
1.0 Dog
1.0 Shower with an extendable shower head
1.0 bottle of dog shampoo
1.0 bottle of dog conditioner
1.0 Towel
1.0 blowdryer