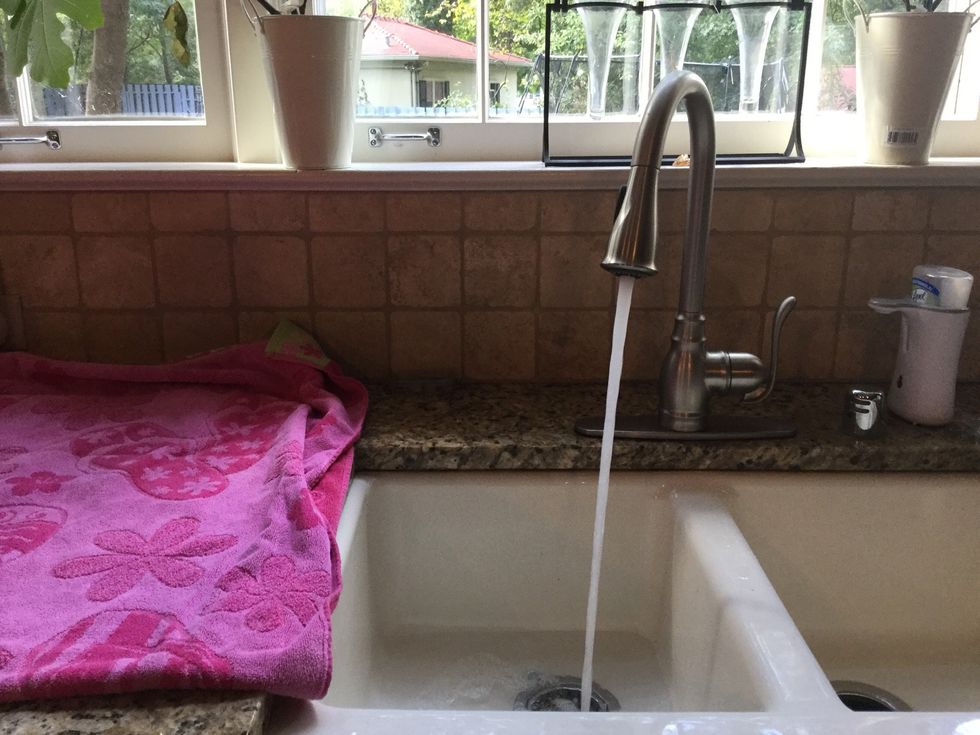 Turn on the sink or wherever you will wash your dog. Let the water heat up to a warm temperature, but not too hot.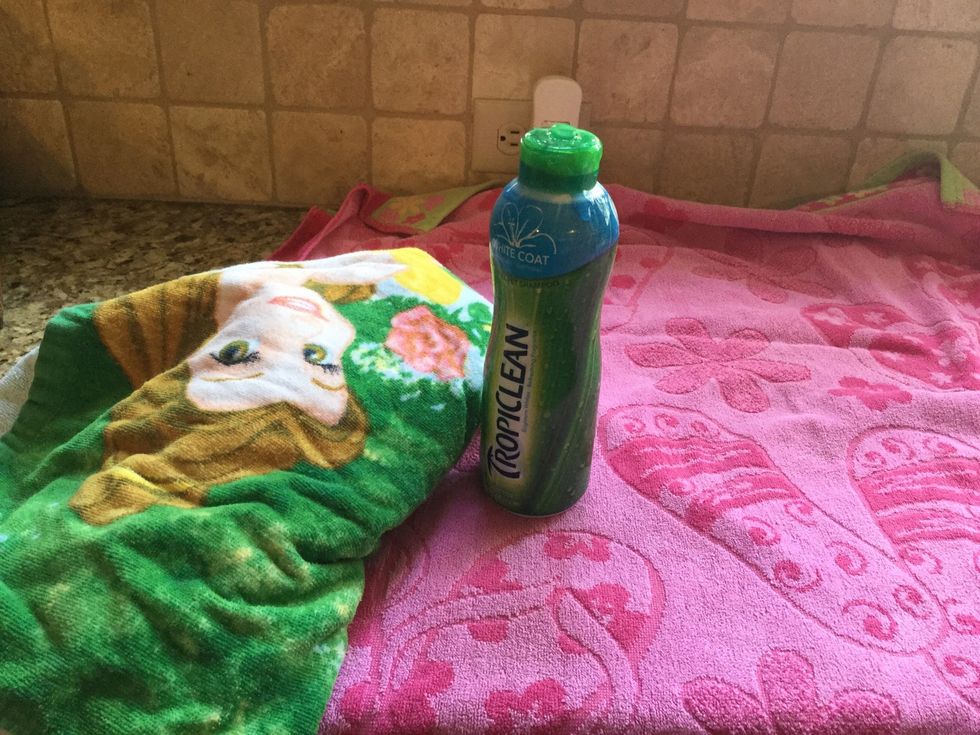 While the water is heating up, gather your materials. You will need dog shampoo, 2 towels, a blow dryer, and a dog brush.
Set one towel down somewhere near the sink and put your dog on the towel.
Set your dog in the sink and get his whole body wet.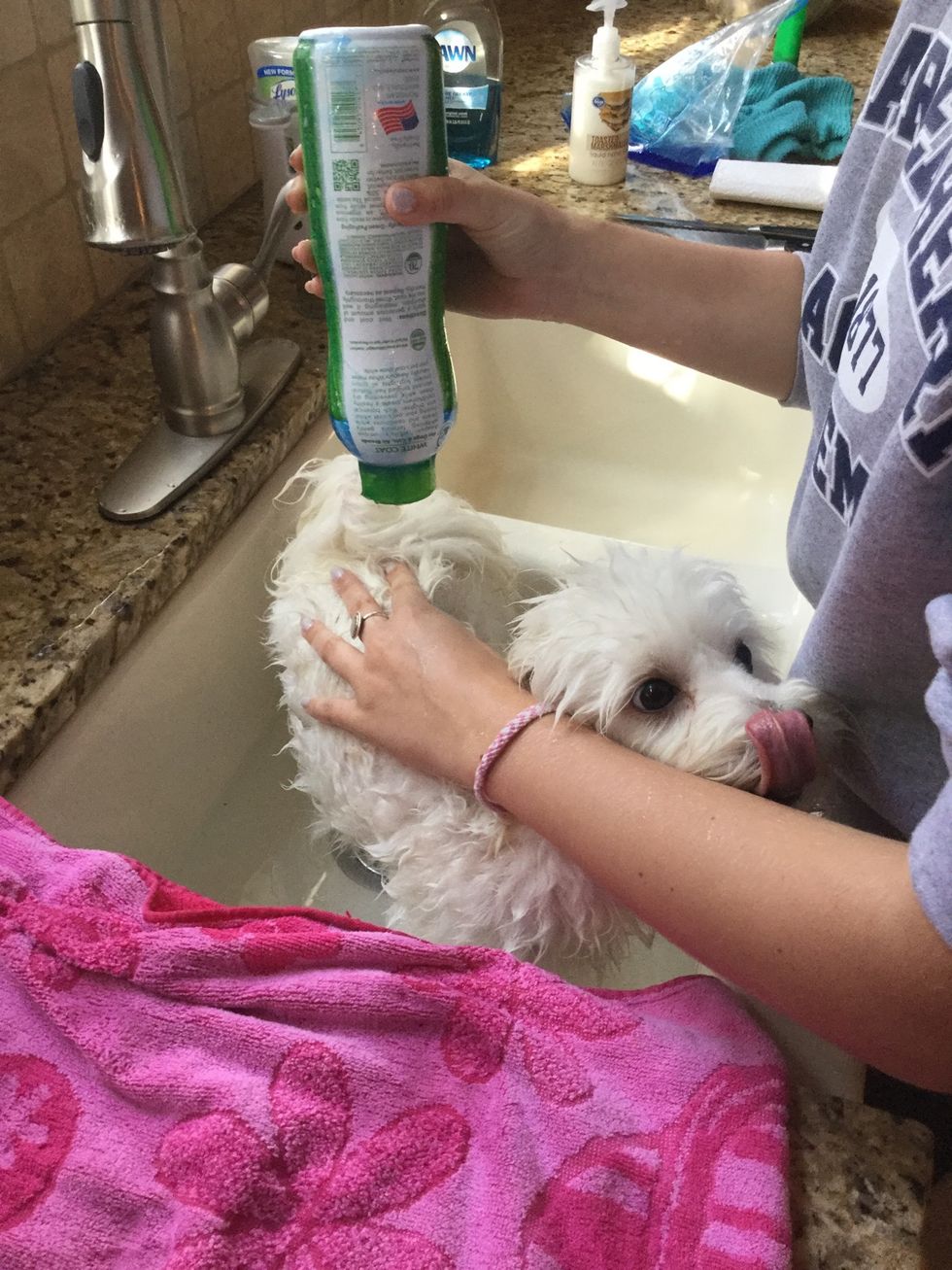 Next, pour the shampoo on your dog and start to scrub the shampoo all over the dog.
Scrub your dog with soap avoiding the face until your dog is very soapy.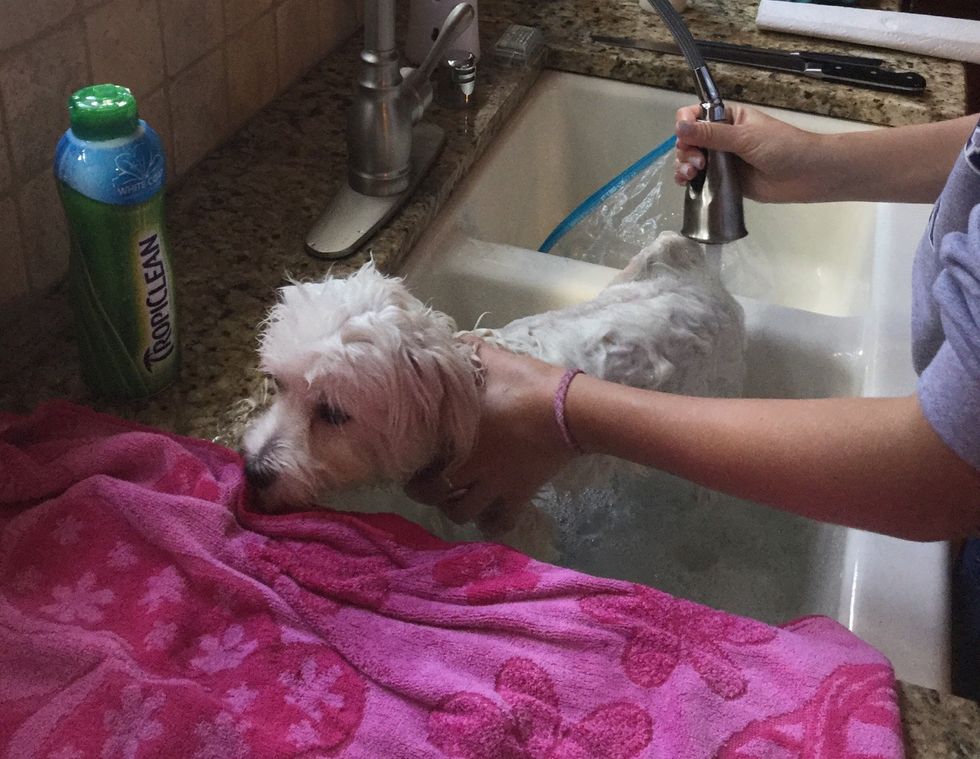 Then, rinse all of the soap off your dog
Gently, rinse your dog's face with water avoiding the eyes.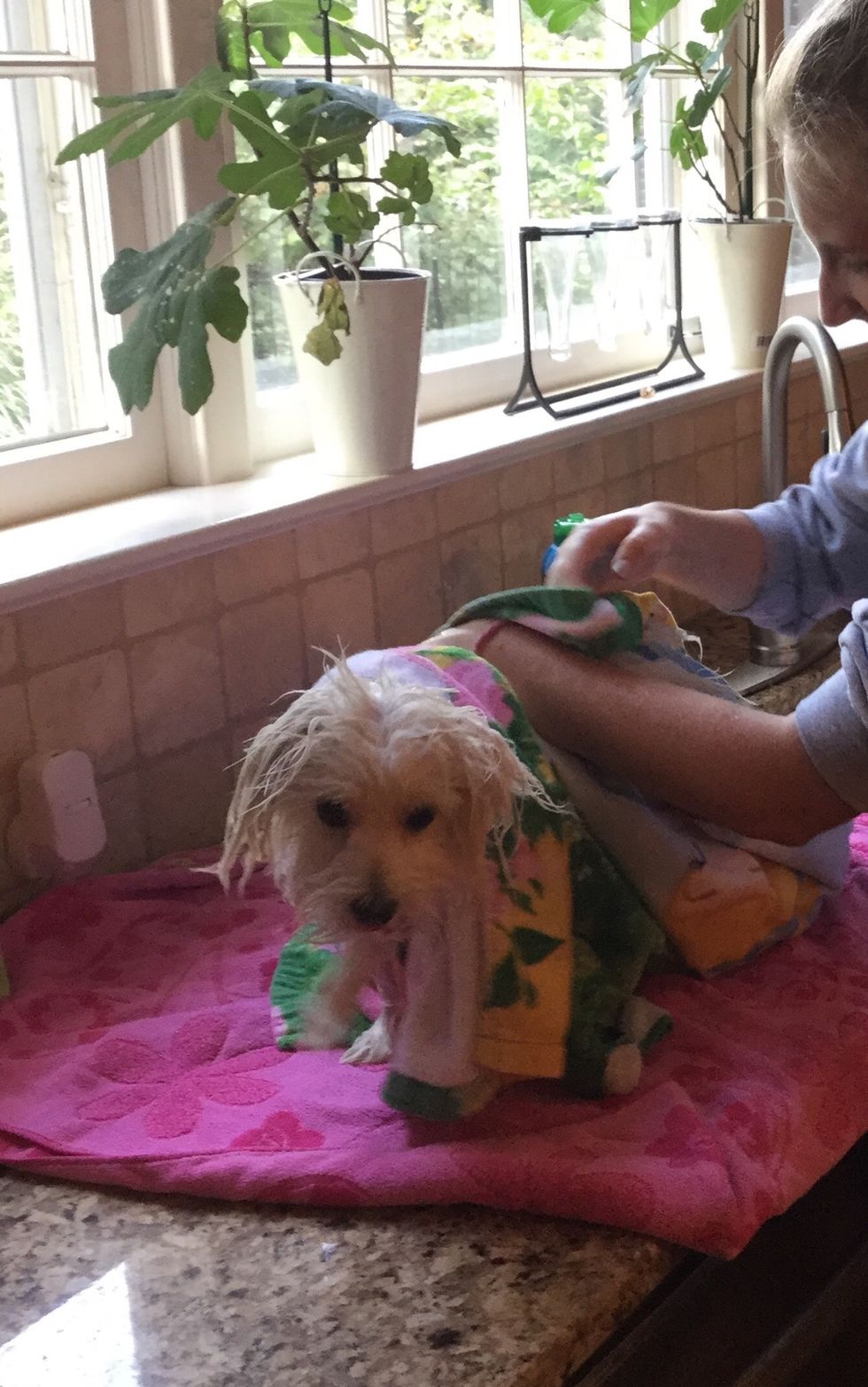 Take your dog out of the sink and dry your dog off with a towel.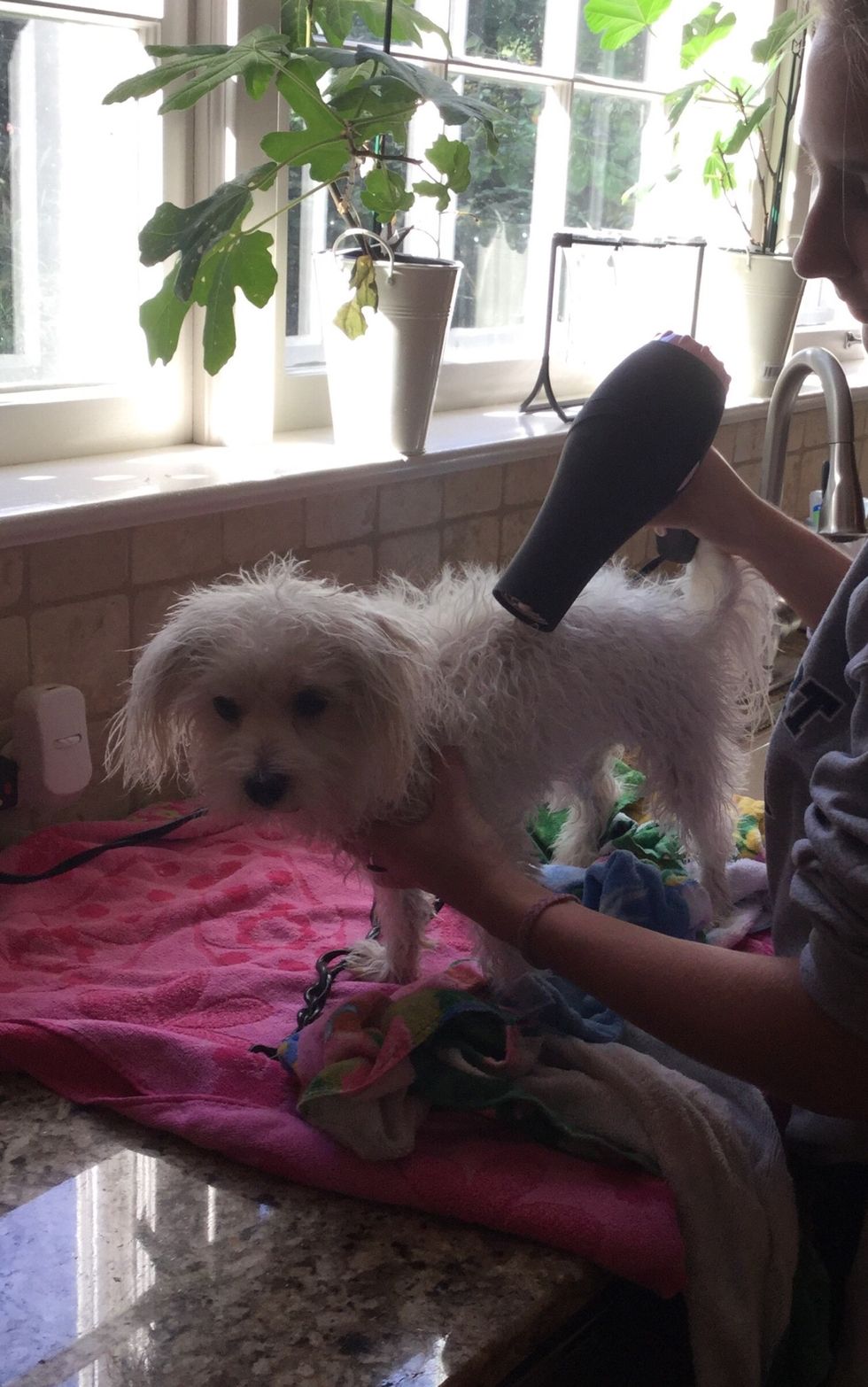 If your dog has long hair, you may use a blow dryer to finish drying your dog.
Now that your dog is clean and dry, you should brush your dog so he/she stays soft.
Now you have a clean dog!
2.0 Towels
1.0 Dog shampoo
1.0 Blow dryer
1.0 Dog Brush
1.0 Sink/bathtub/hose