How to warm up before working out - intermediate
Even at an intermediate level, warming up is an essential part of working out. A decent warm up can save you from aches and injury down the line.
9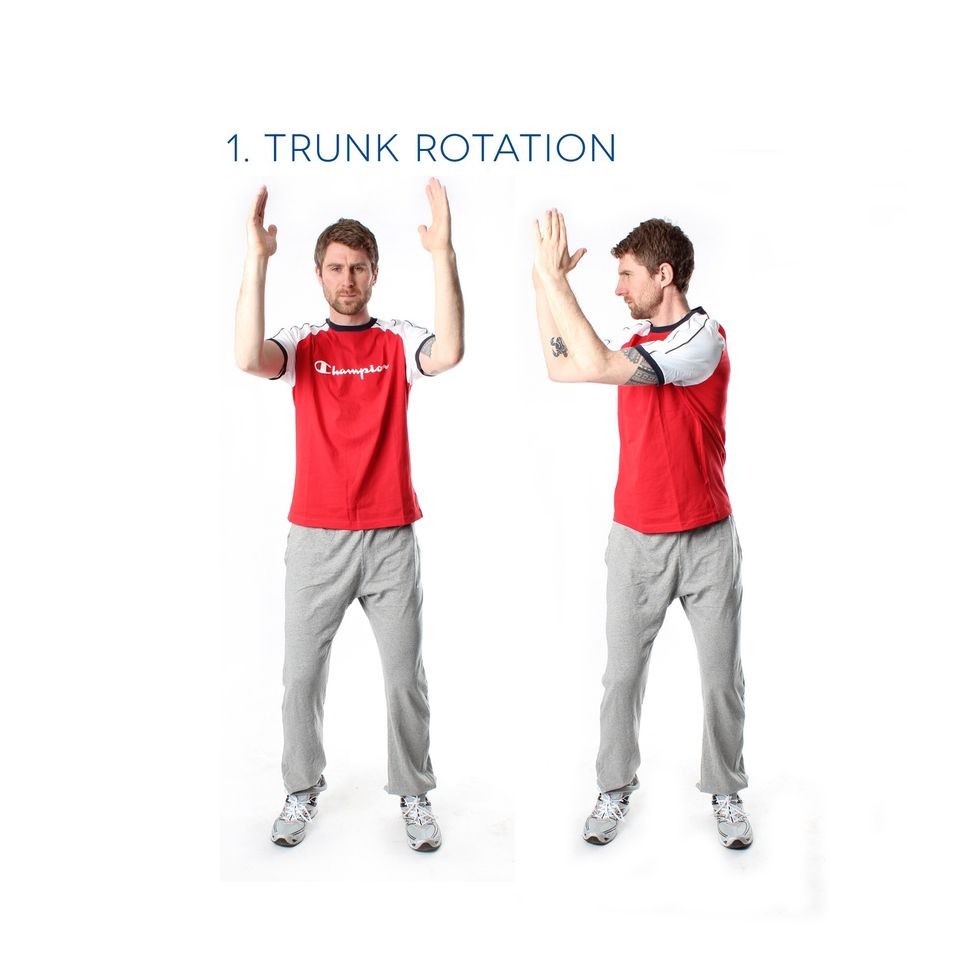 Trunk rotation - Stand with your feet hip-width apart with your arms up at chest level. Slowly twist your torso left and right with your hips remaining facing forward.
March and shoulder rolls - Whilst marching on the spot, roll your shoulders forward (for 5) and then backwards (for 5)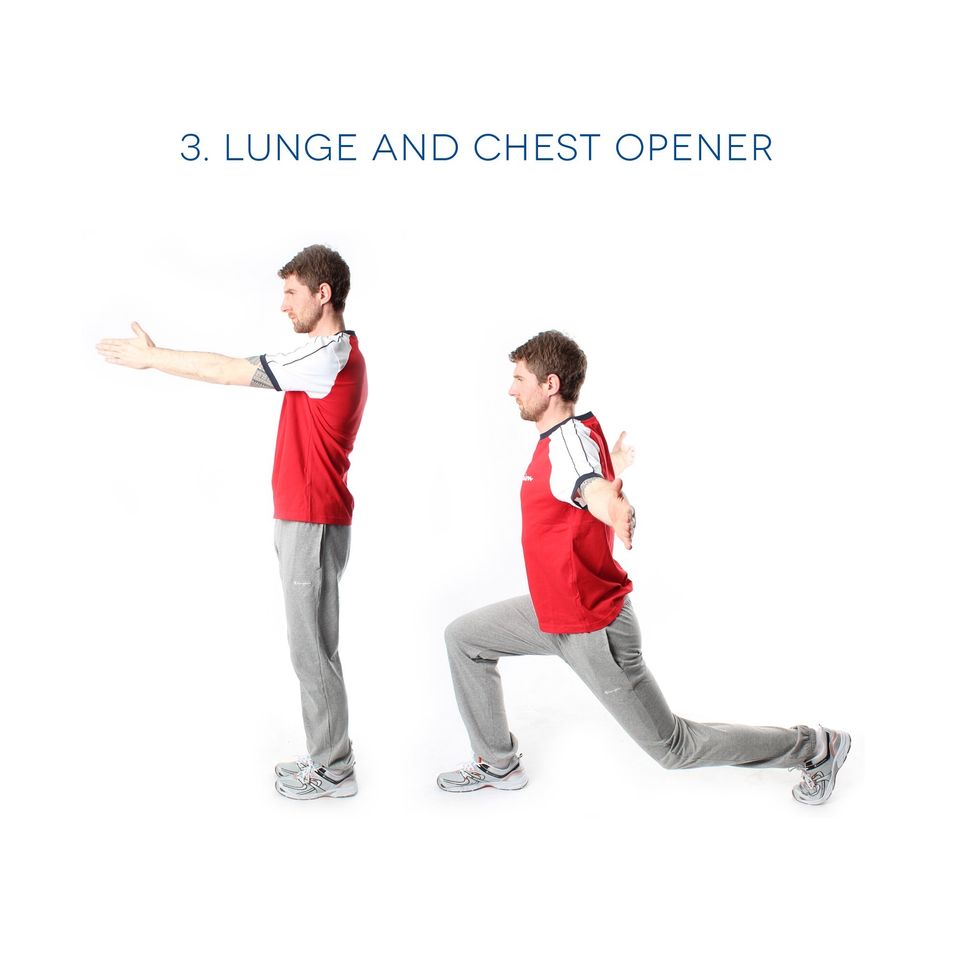 Lunge and chest opener - Step forward, bringing your back knee towards the floor. Move your arms wide as you step forward, returning to the centre as you step back. Do this 5 times for each leg.
Side lunge & touch to toe - Step to your left hand side, bringing your right hand to your left toe. Do this 5 times for each leg.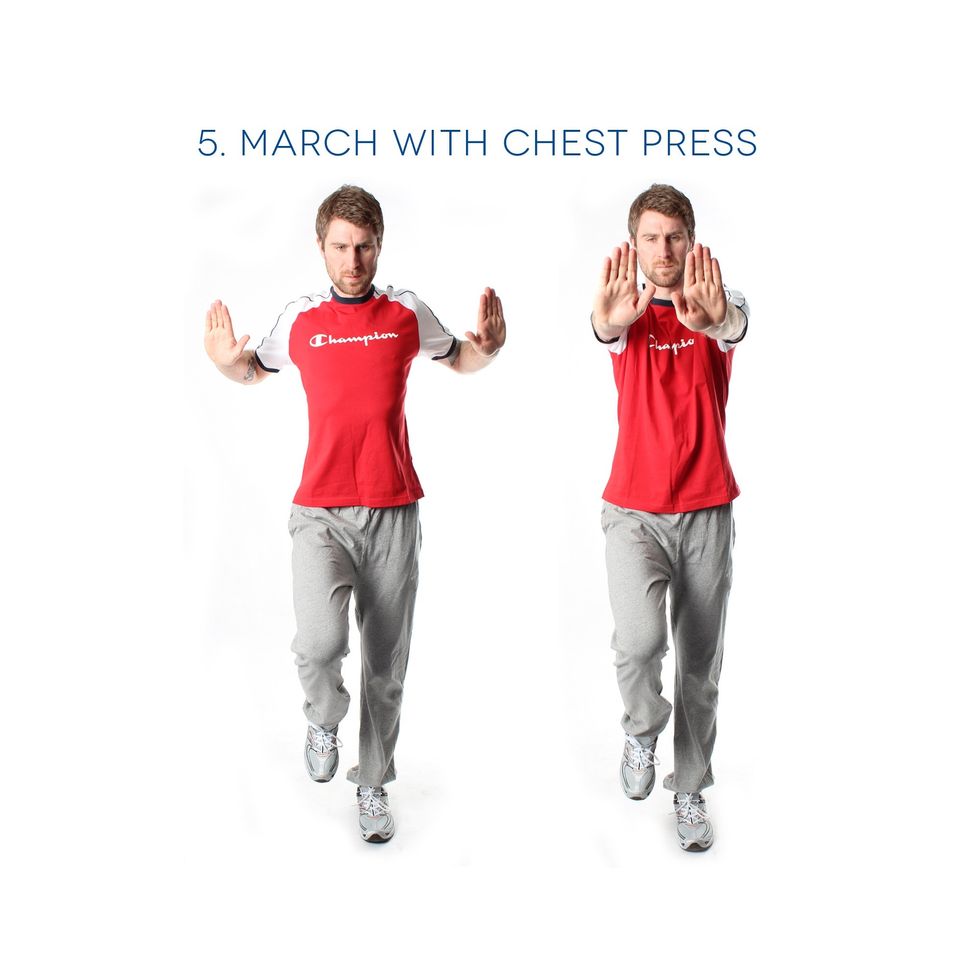 March and chest press - March on the spot for one minute, pushing your hands forward and then drawing your elbows back.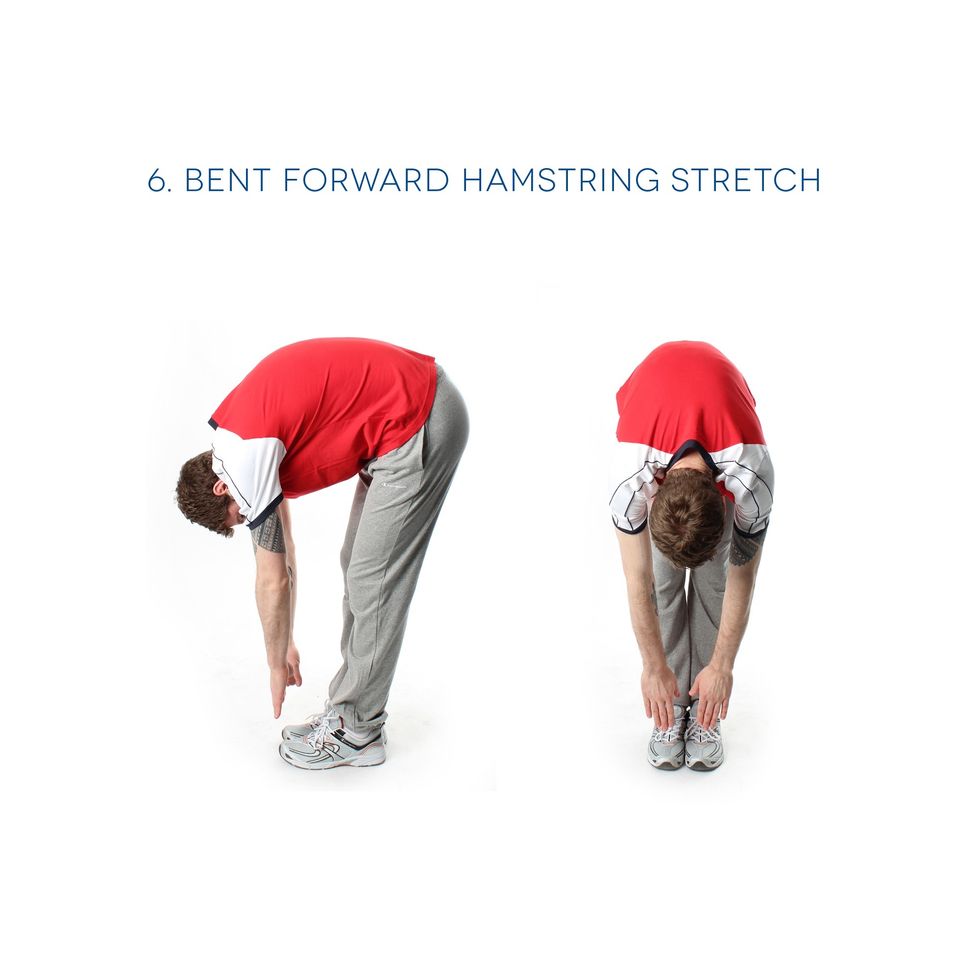 Bent forward hamstring stretch - Place your feet together and keeping your legs straight without locking your knee, bend forward to touch your toes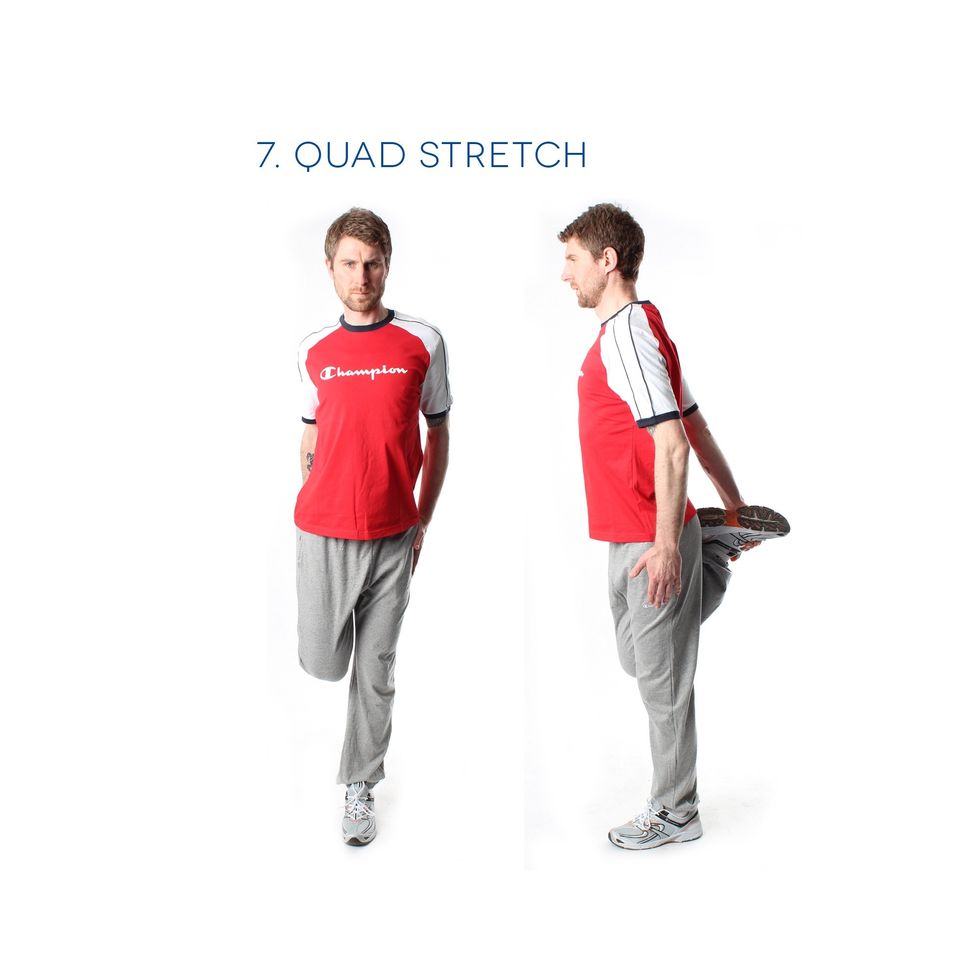 Quad stretch - Lift your left foot back and hold with your left hand. Keep your knees together and ease your hips forward. For support if needed, balance against a wall Repeat on the other side.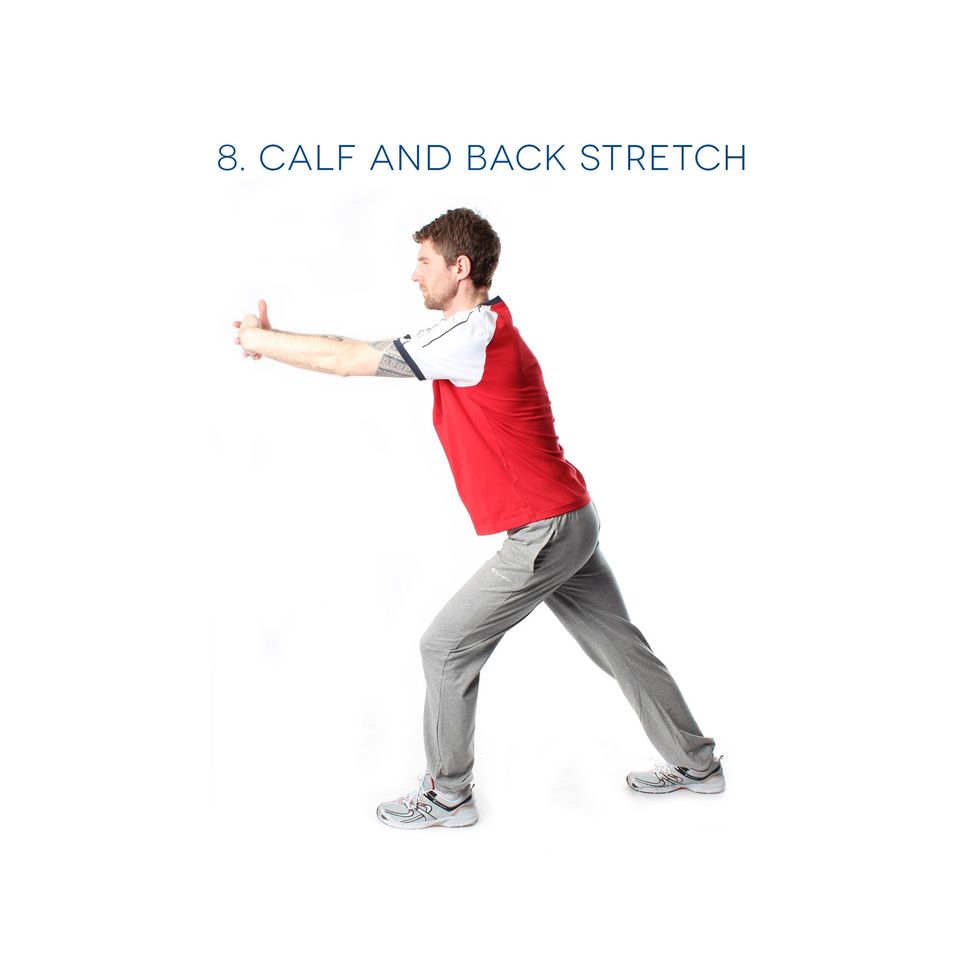 Take a large step, both feet facing forwards and lean forwards. Keeping your back straight and upright, interlock your fingers and push your hands in front of you and push them away from yourself.
Triceps - Raise your arm up and place your hand between your shoulder blades. Push onto your elbow to stretch the back of your arm.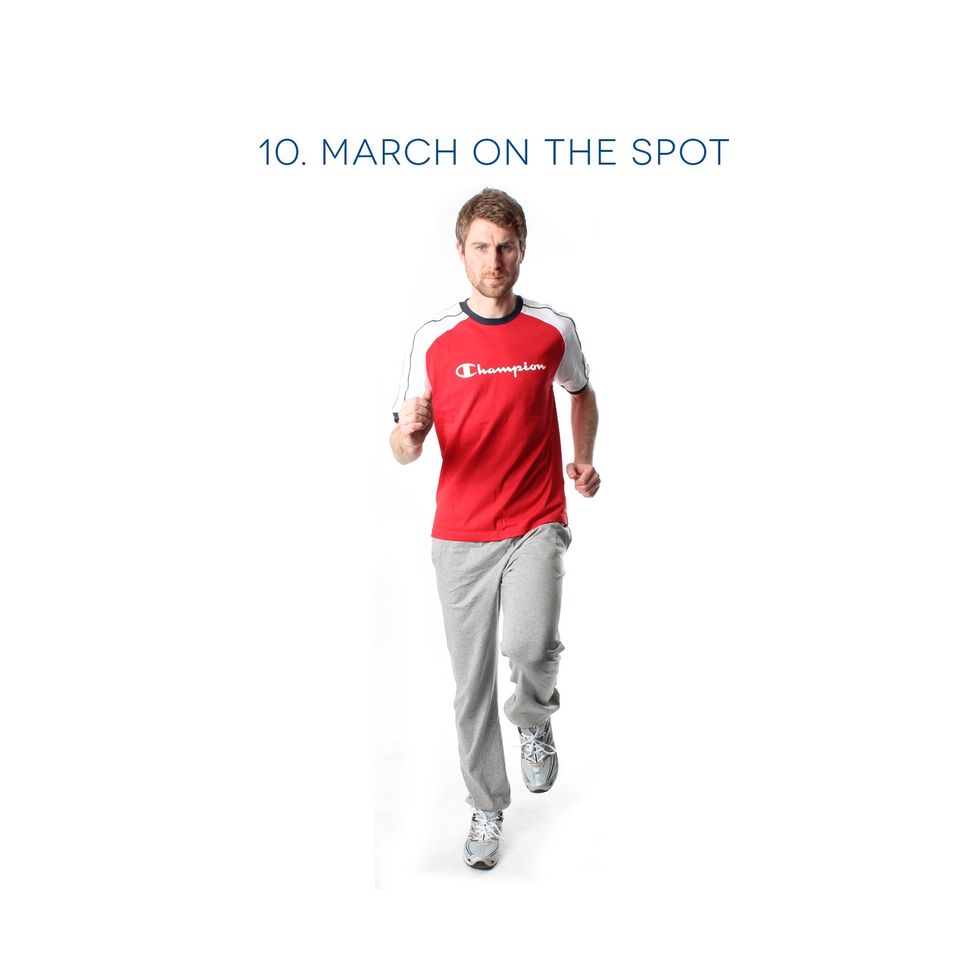 March on the spot - Return to marching for one minute to bring your heart rate back up.
The creator of this guide has not included tools