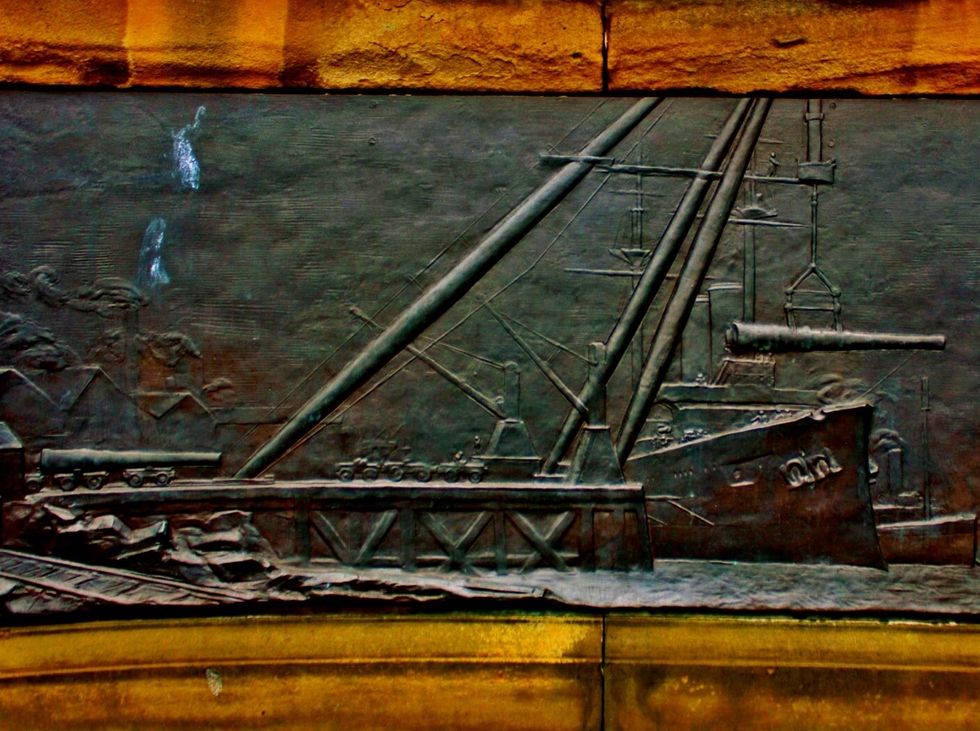 Biggest gun in the world, loaded by the biggest crane in the world.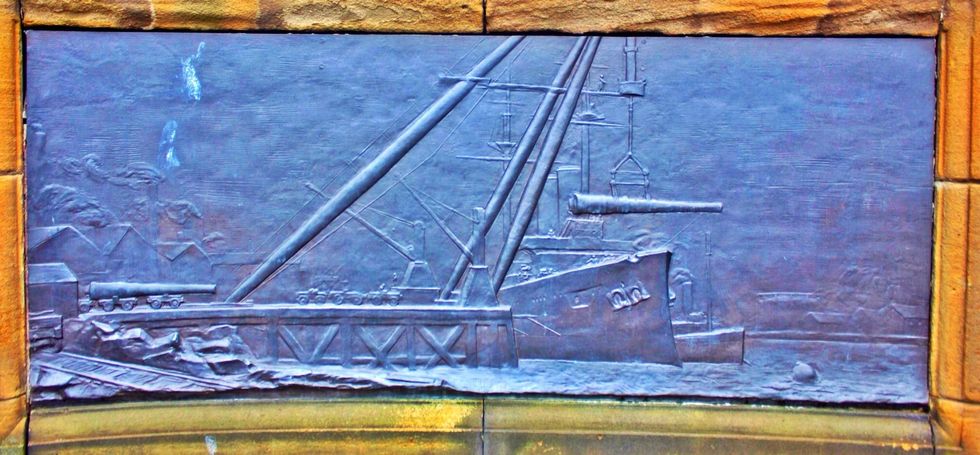 Armstrong's Monument, Barras Bridge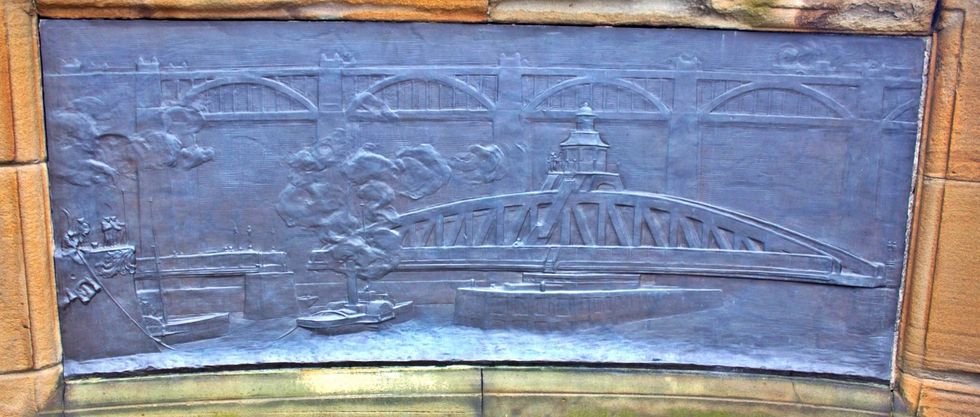 Swing Bridge, Armstrong's innovative technology, later used in London's landmark Tower Bridge.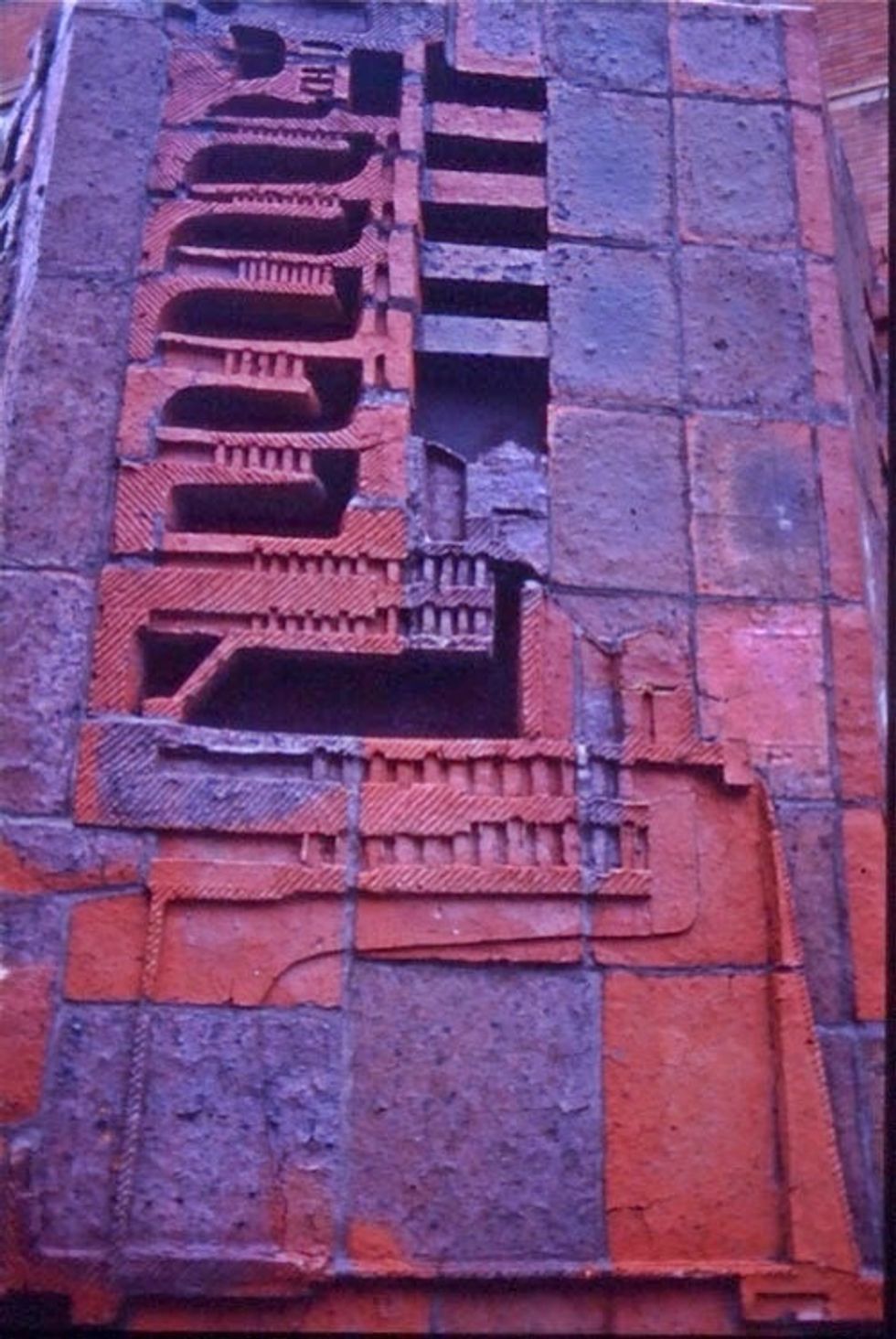 Parson's Polygon, ventilation shaft for Metro, a practical tribute to inventor Charles Parsons, Blackett Street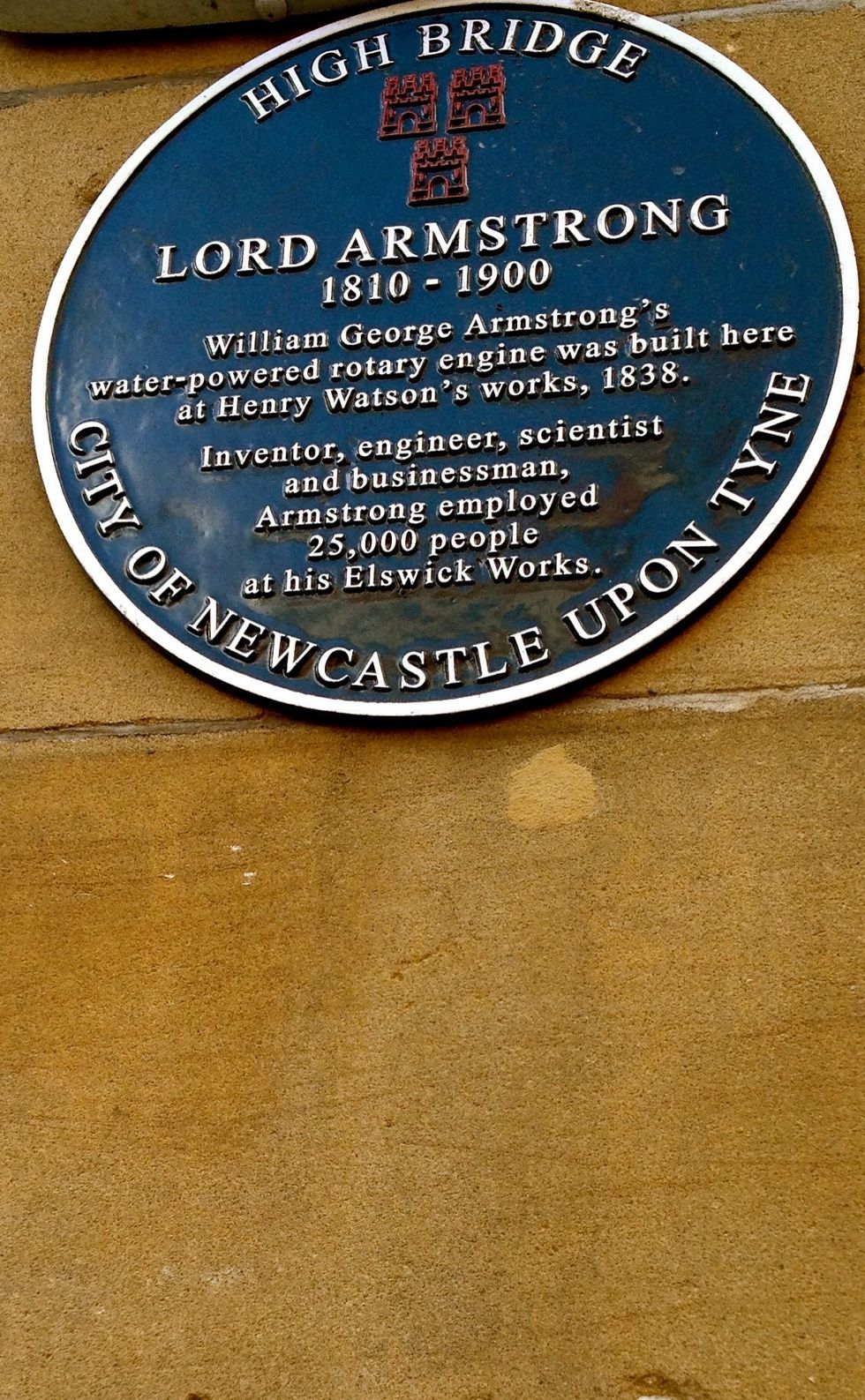 Lord Armstrong's Works, High Bridge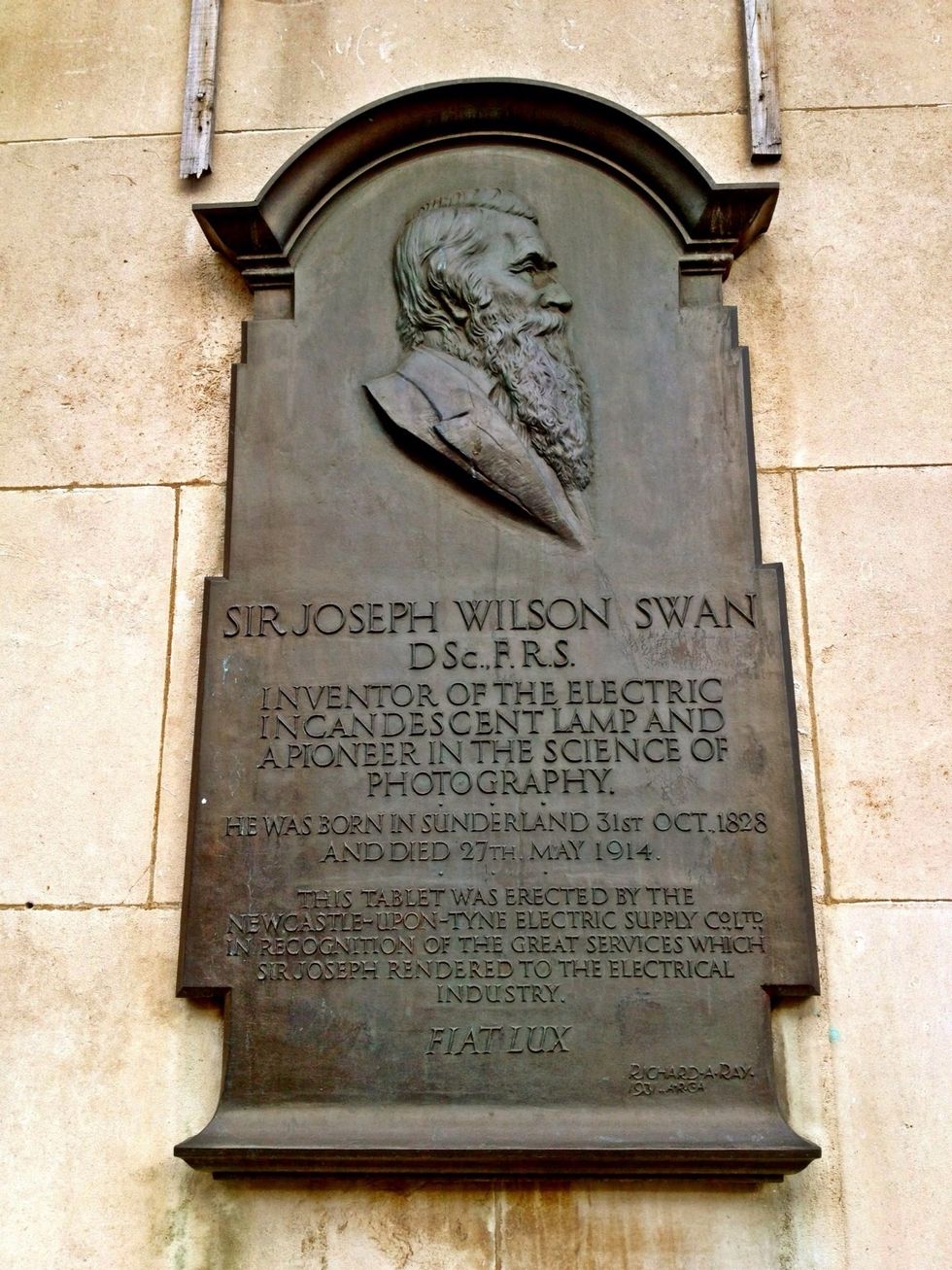 Swan's commemorative plaque,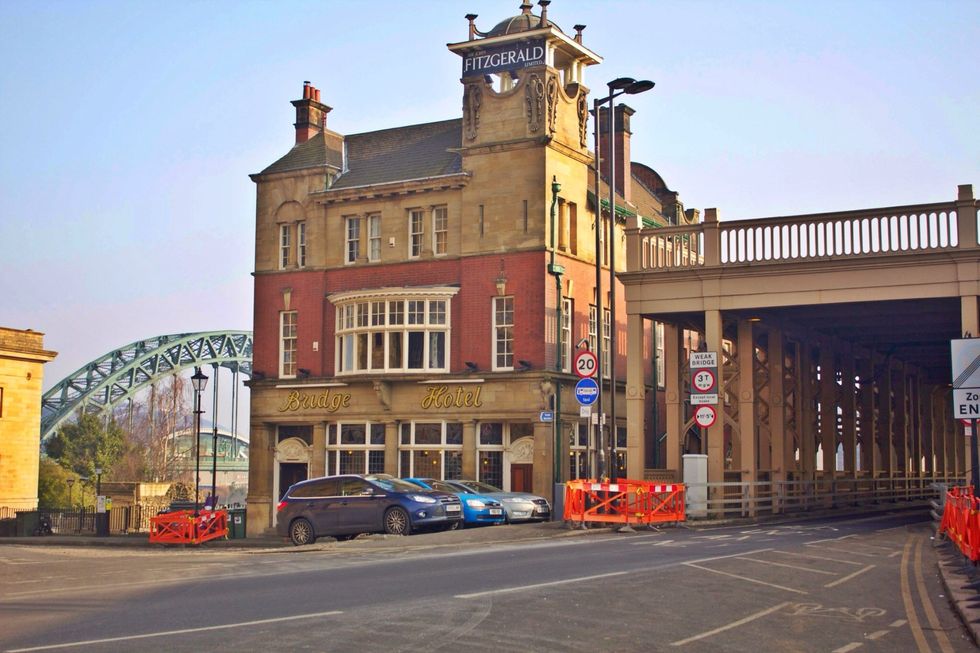 High Level Bridge, first two tier, road rail bridge, in the world
Built by Robert Stephenson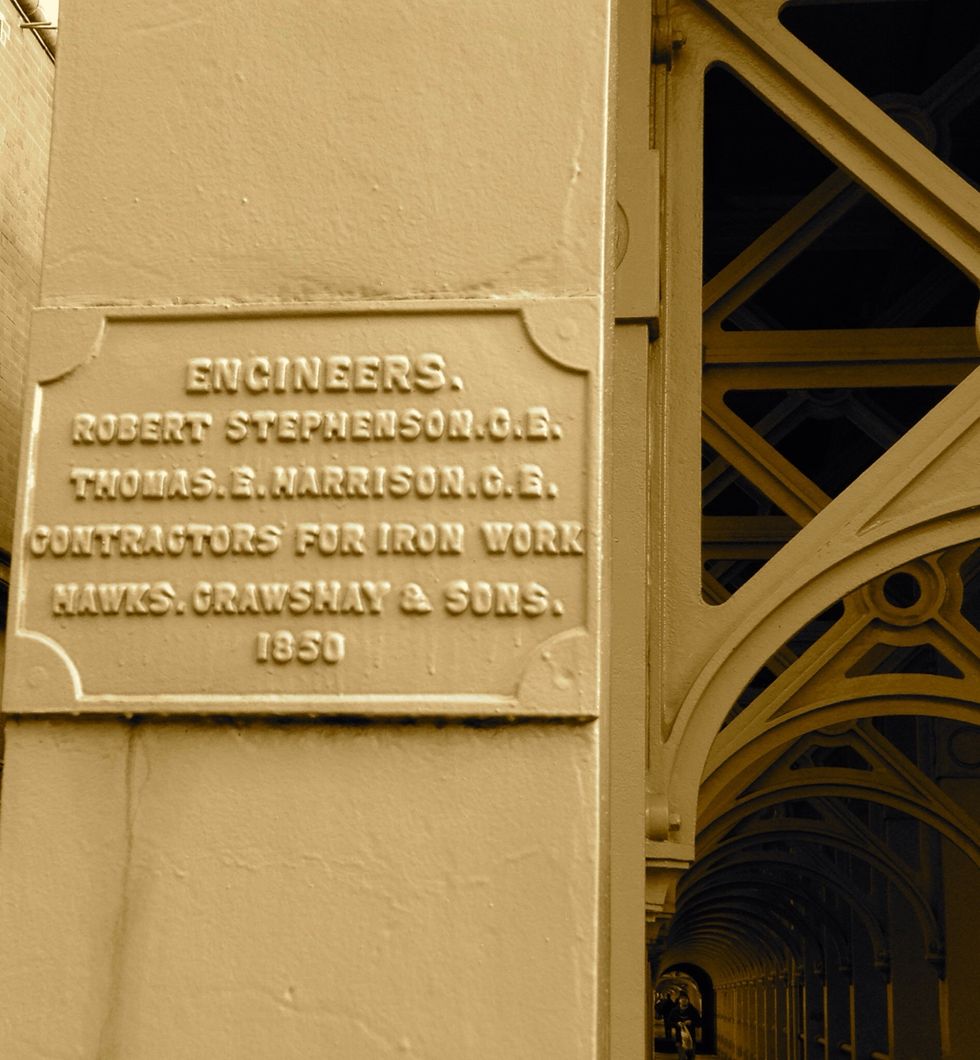 Stephenson Plaque, High Level Bridge
Newcastle's Lit and Phil, venue for first demonstration of the Electric Incandescent Light.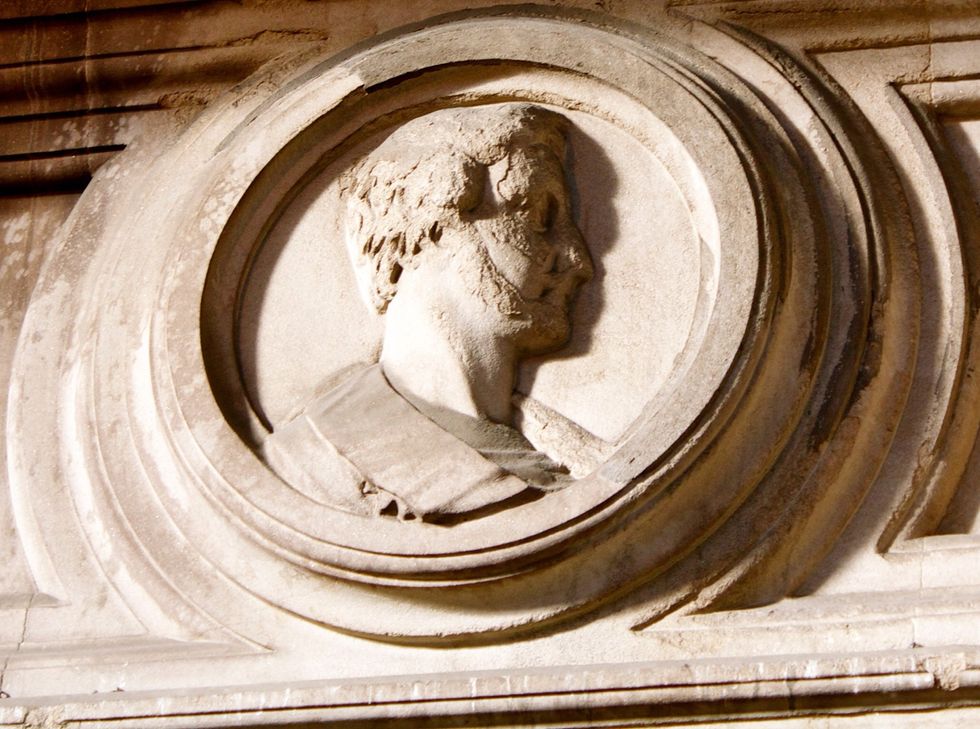 Robert Stephenson, alongside Queen Victoria and King Edward V11, in Newcastle Central Station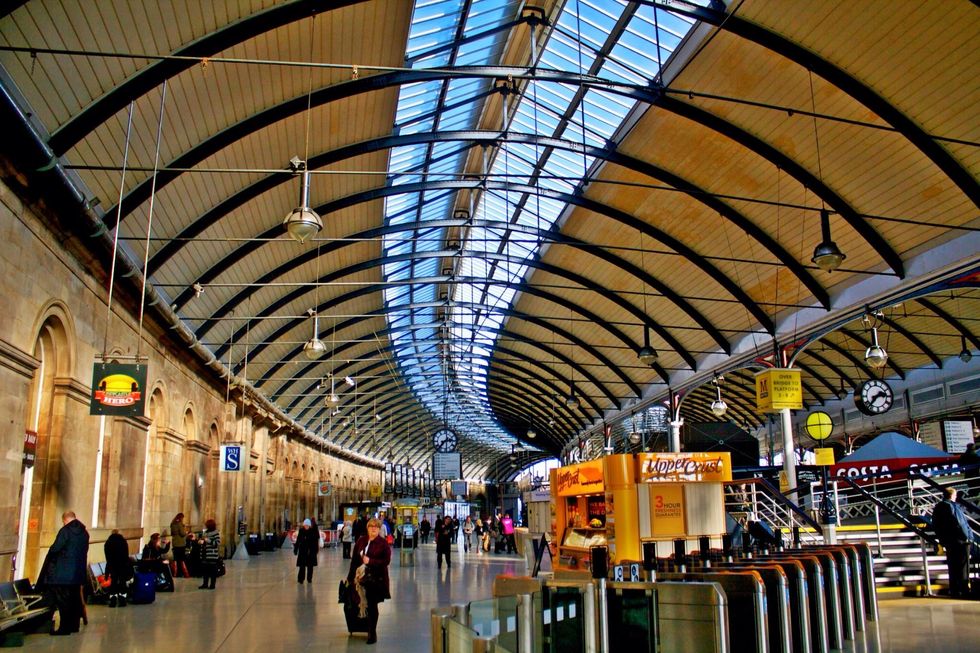 First covered railway station in the world, Newcastle's Central Station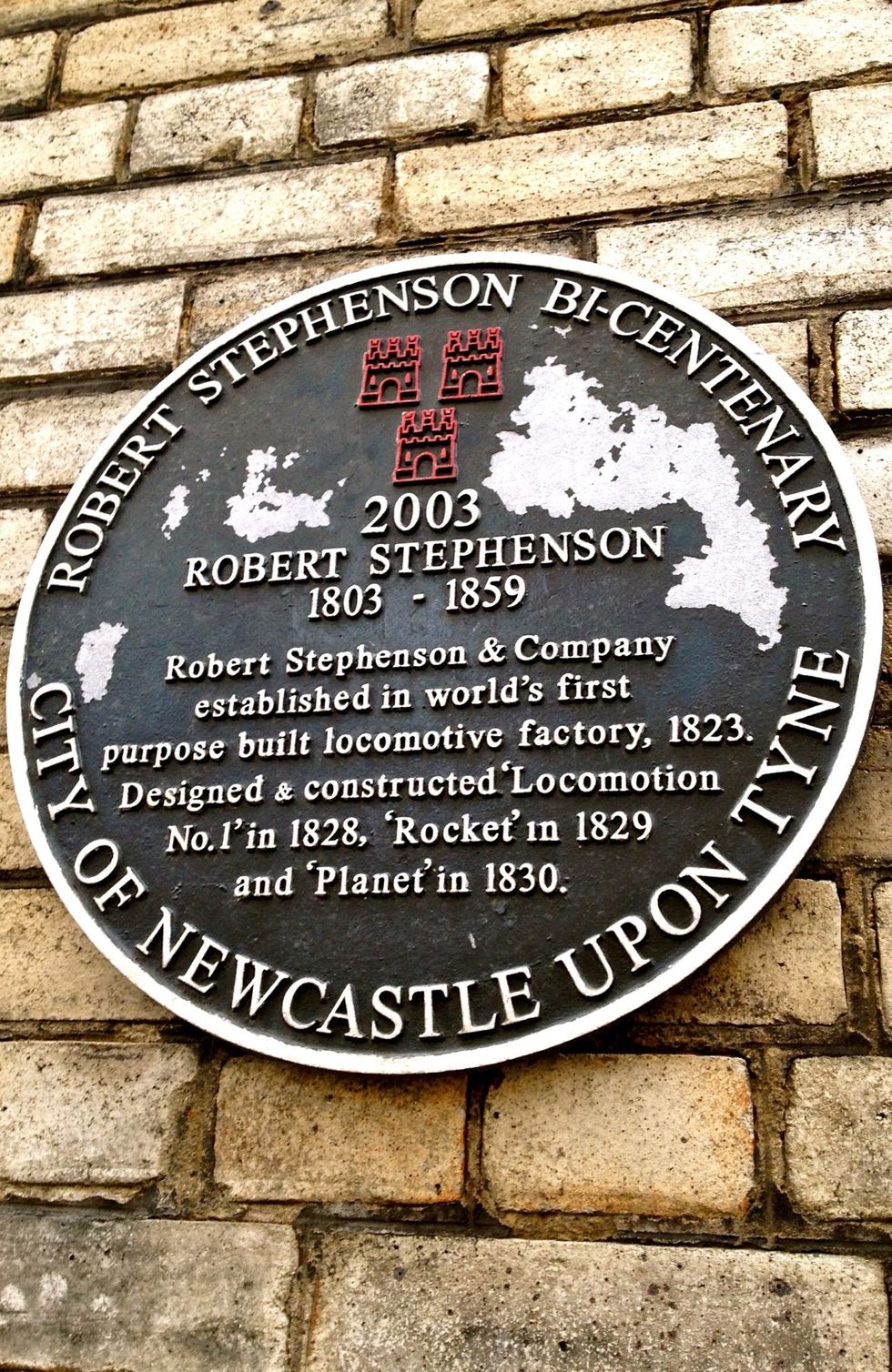 Stephenson Works......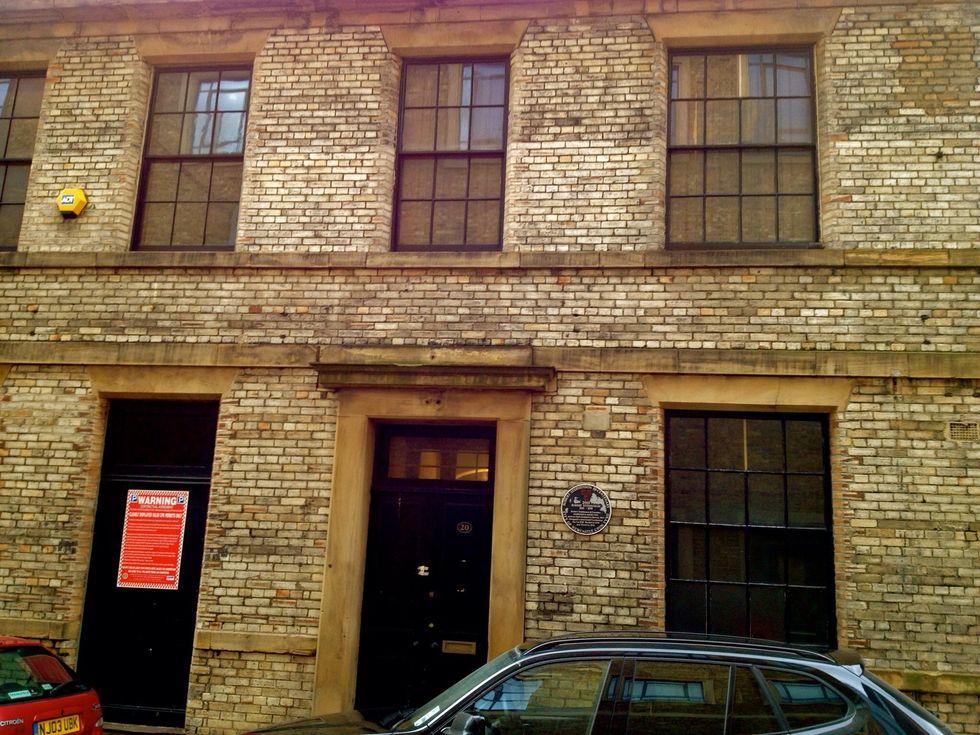 Birth place of 'The Rocket', behind Central Station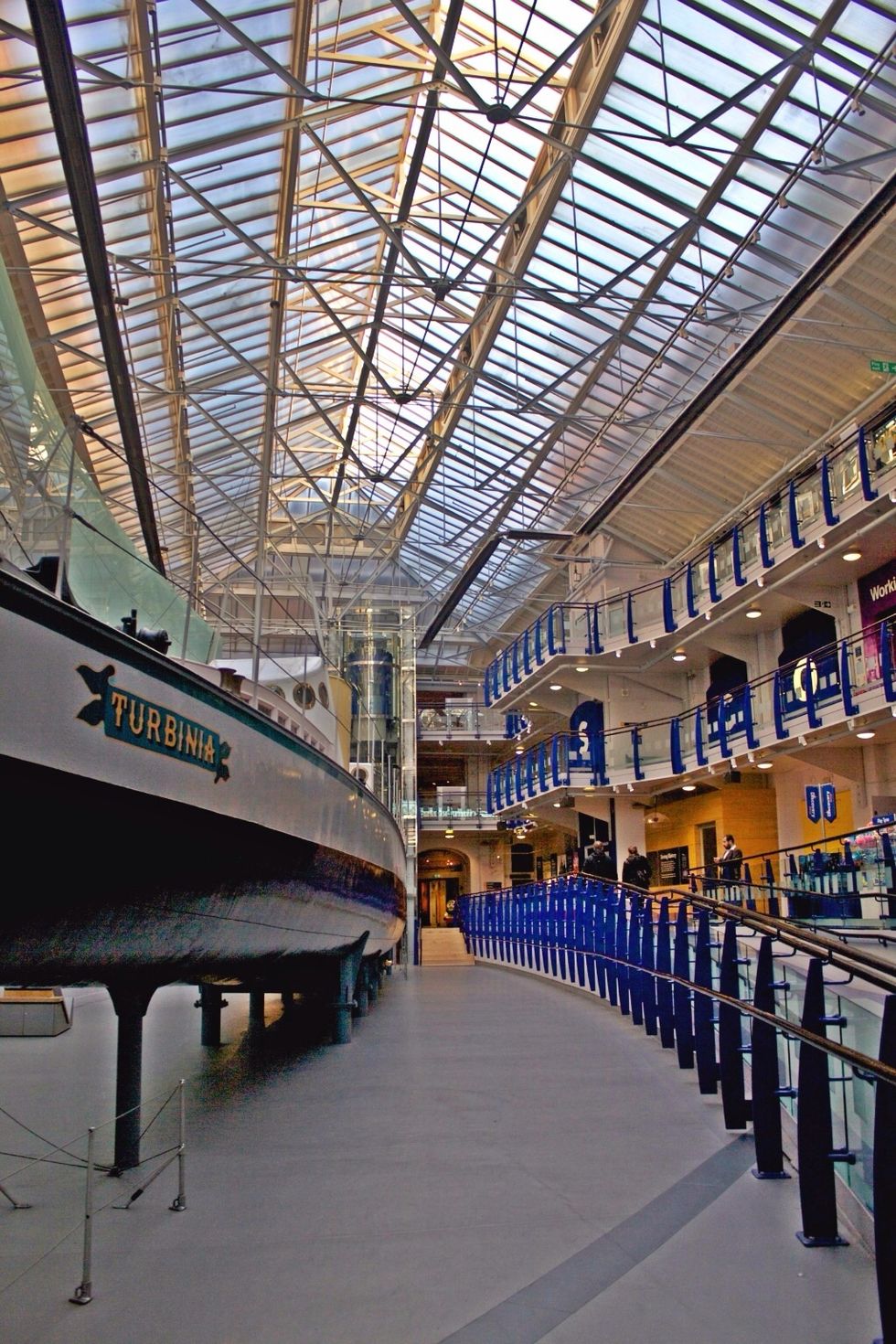 First steam turbine ship, invented by Charles Parsons, Discovery Museum.
1.0 Newcastle 365 iTunes App