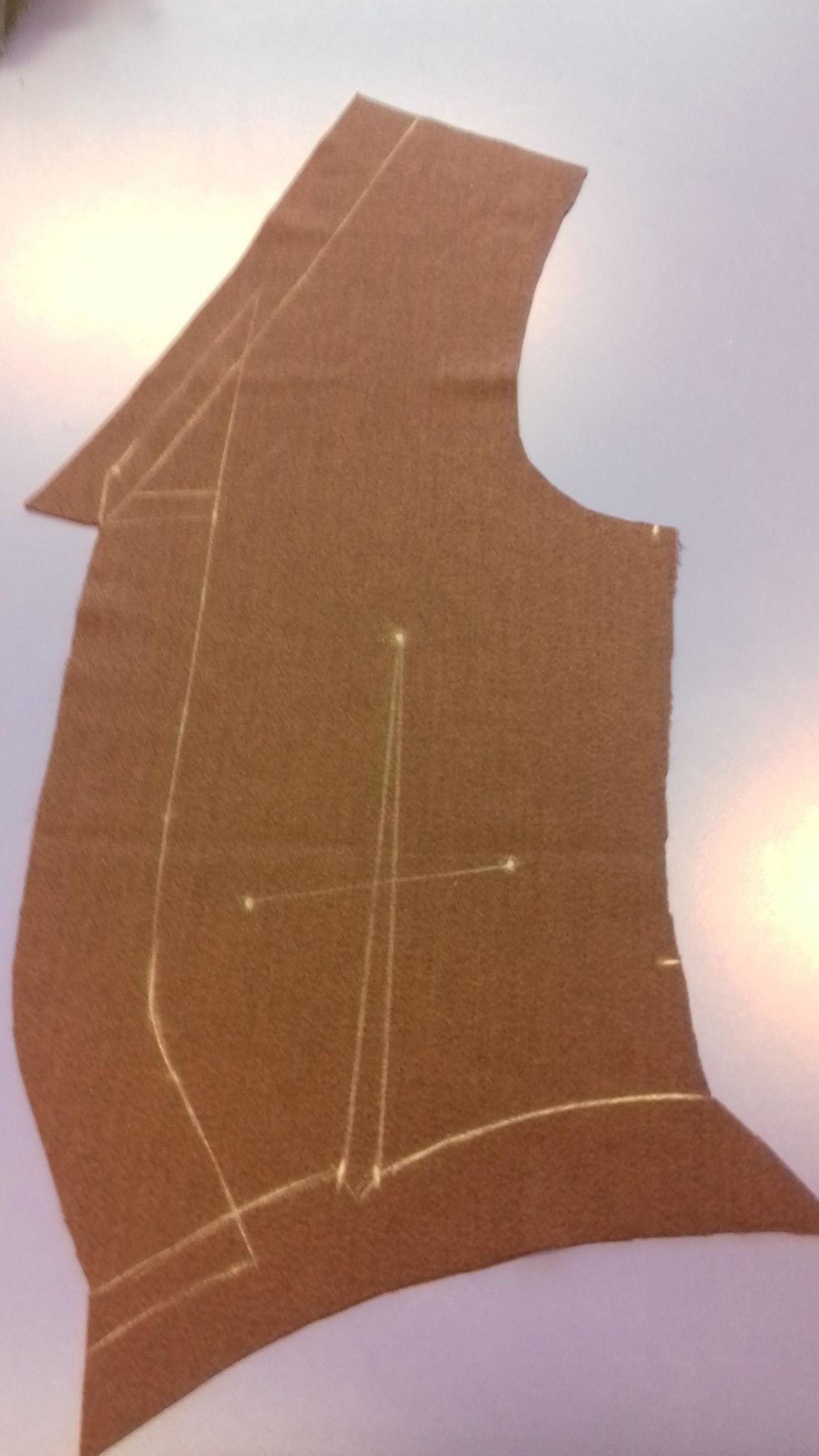 Trace a pattern onto a fabric. Mark dart, notches, pocket line and facing.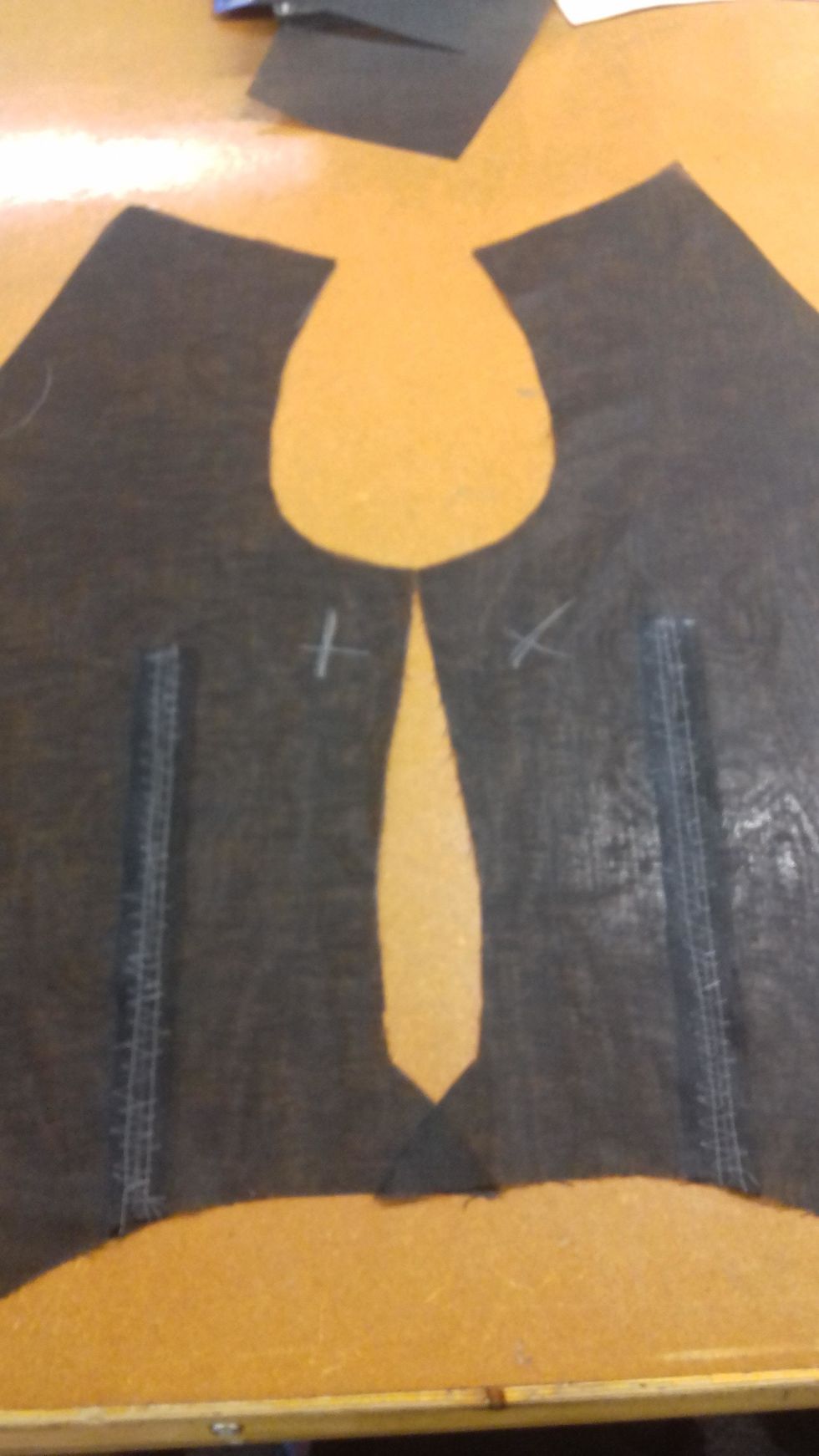 Trace a pattern onto canvas. Cut off darts and create a strip of canvas, 3 cm wide and dart's lenght , place it and stitch machine foot space to close the dart and zig zag stitch machine over it.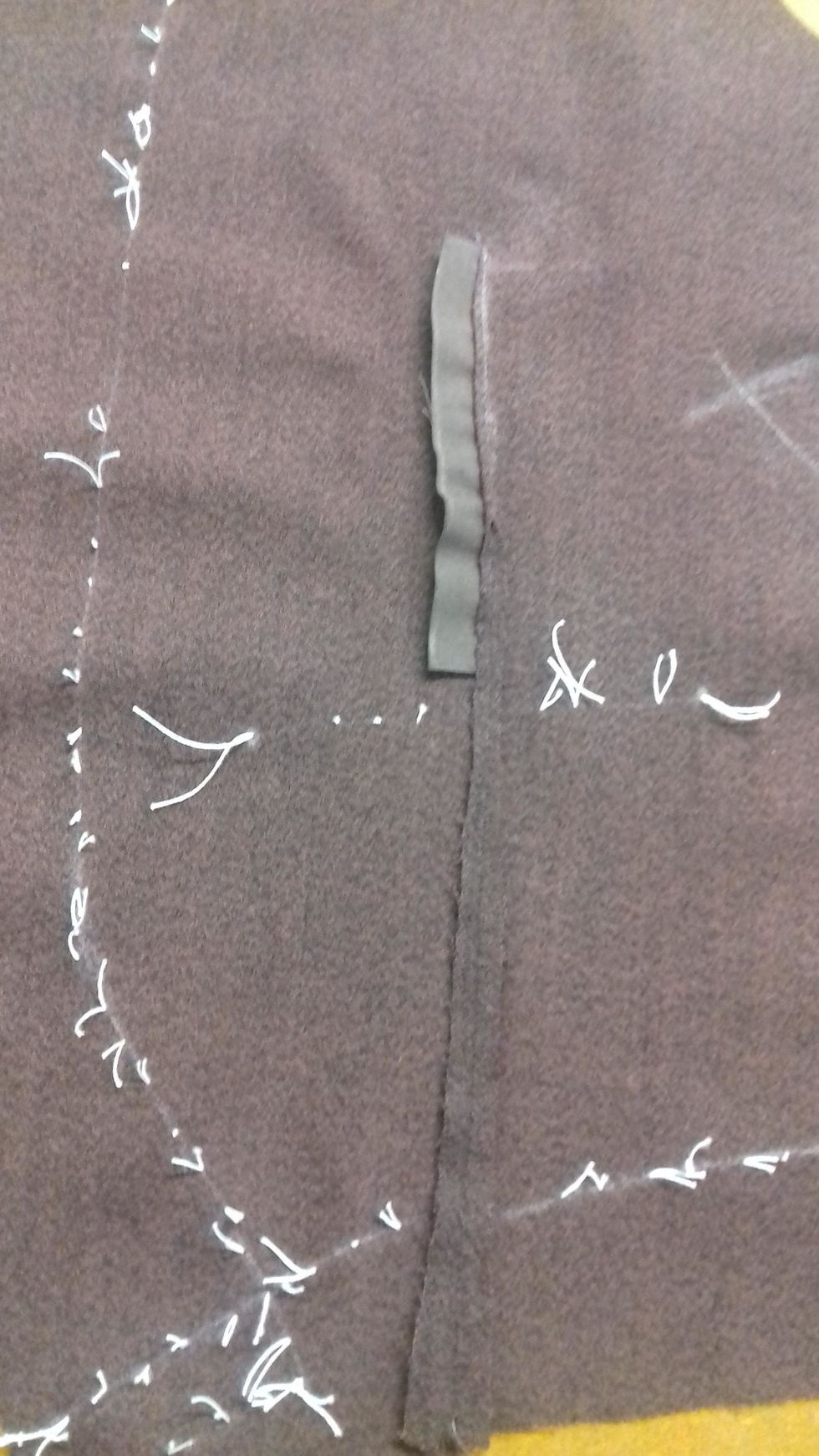 Stitch dart and add L 12 cm by W 2.5 cm of silasia. Fold it in half and stitch. Then cutting up until the widest part of the dar and press open.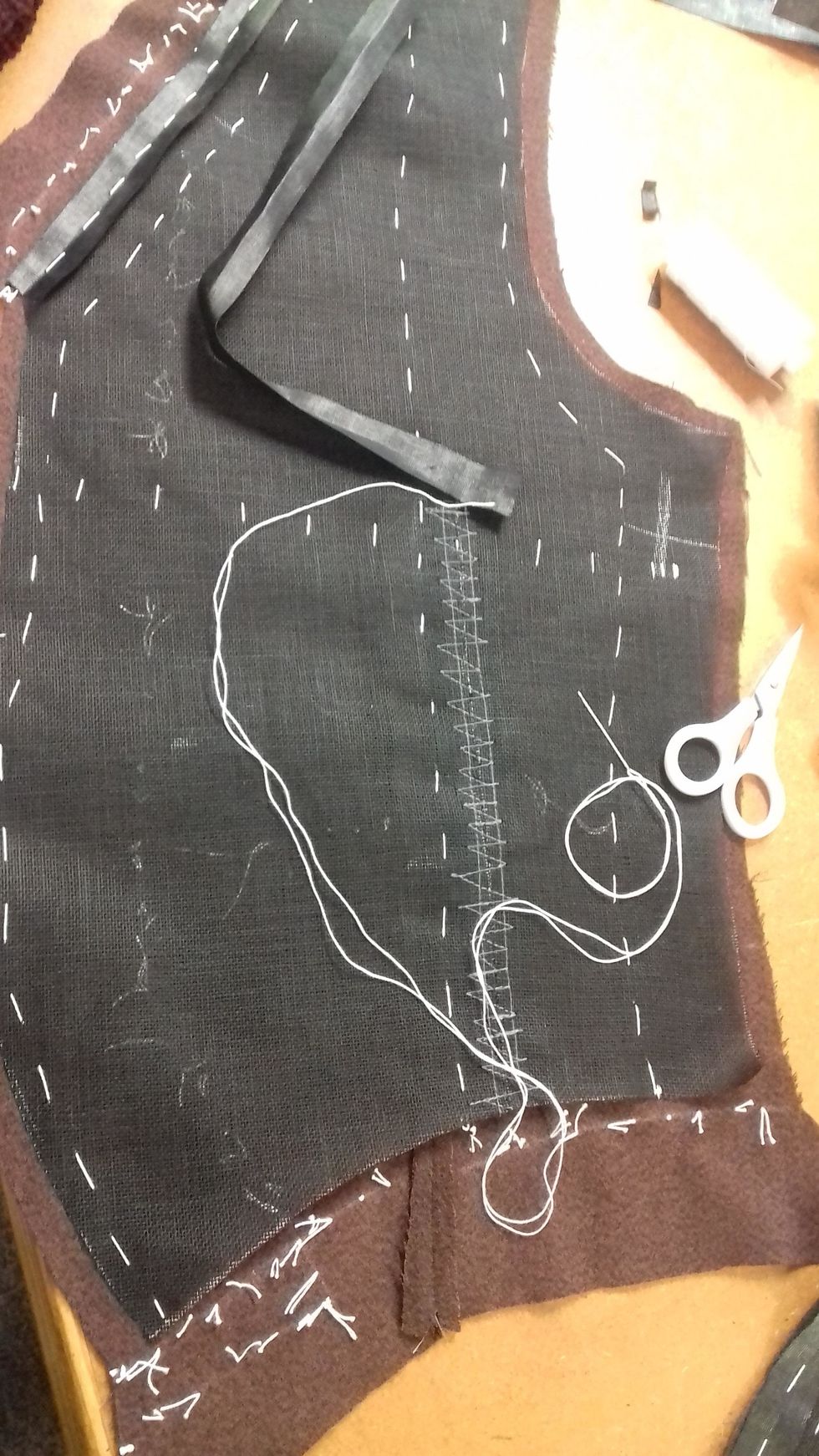 Trimming excess of canvas and hand basting stitch it with the fabric. Fabric had hand basting and mark stitch that has been made before. Basting stitch from showder to waist and on the chest.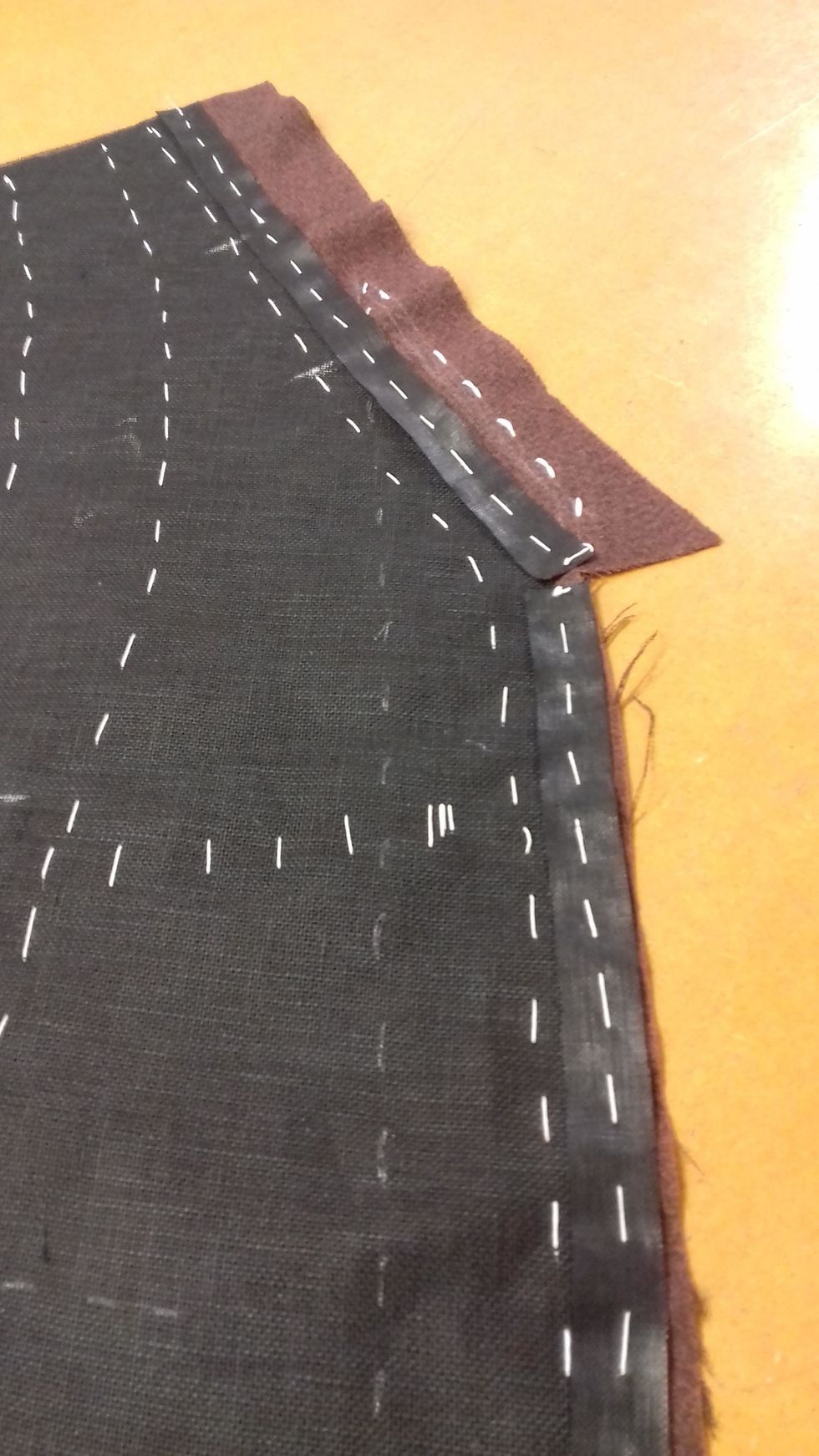 Tape where are the mark sitches. Tape 1 cm shorter in the neckline and create ease in that area. Also ease around arm hole.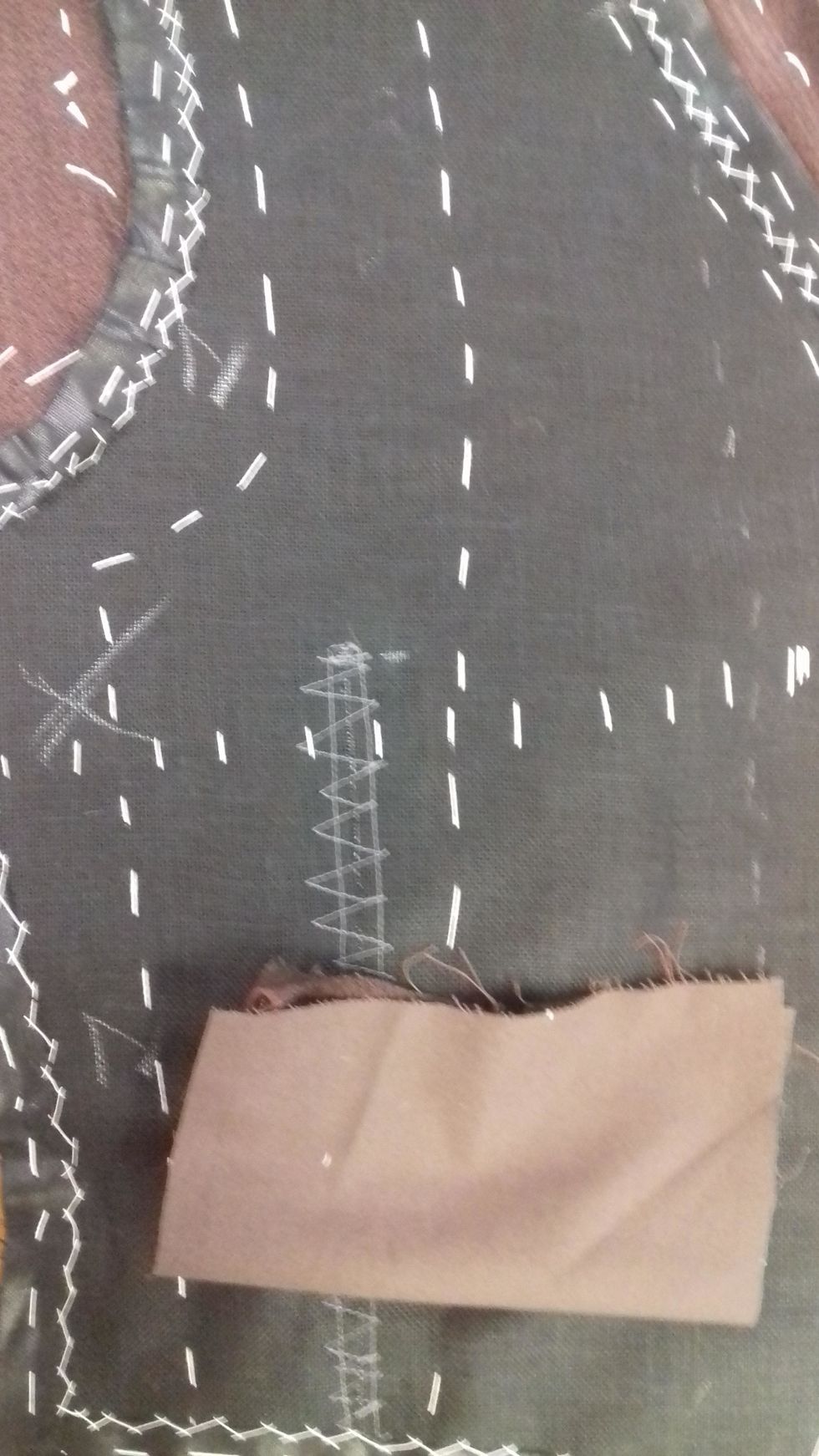 Cross stitch to attach tape and canvas. Also, create a welt pocket with pocket bag.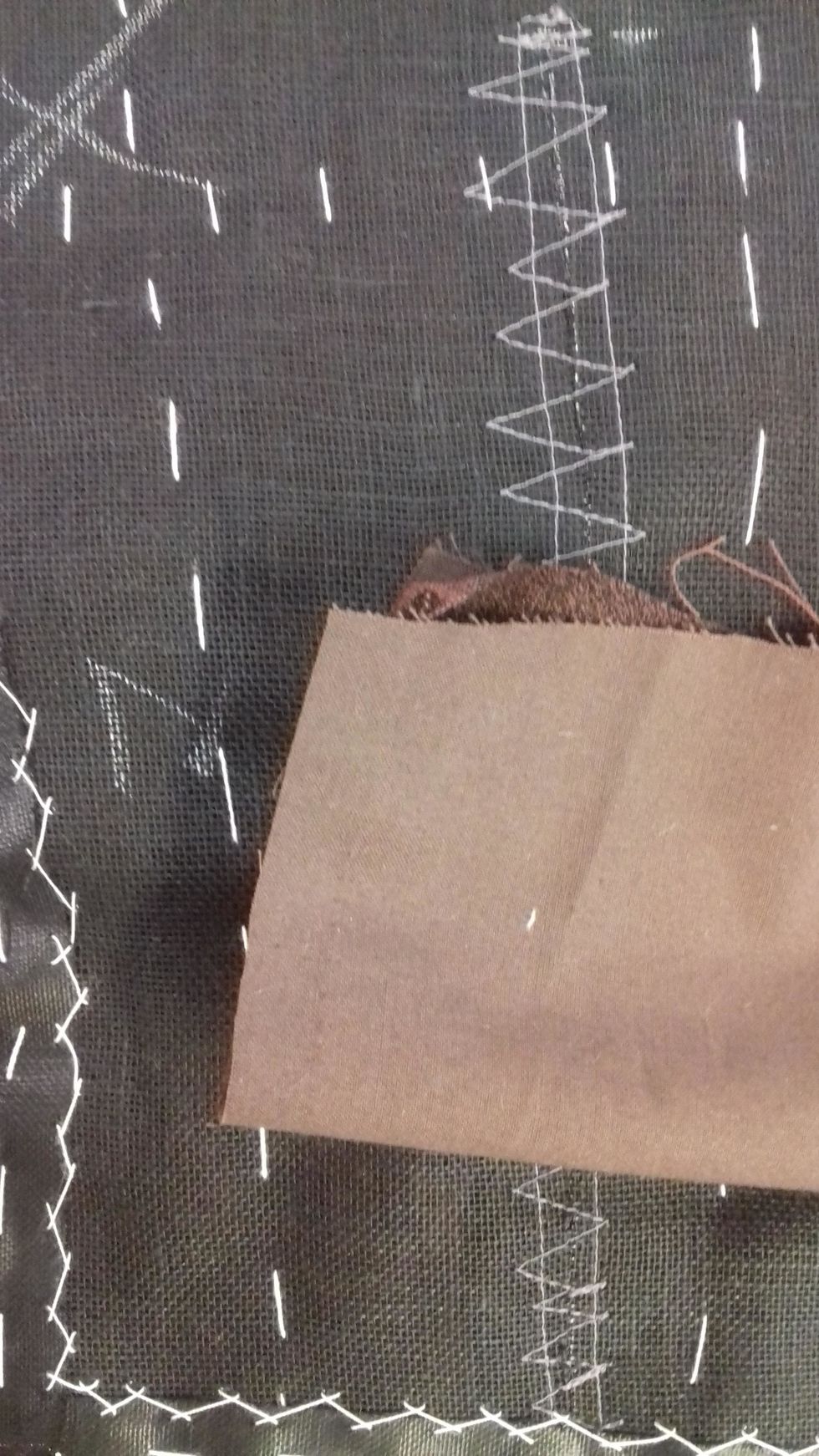 Stitch fabric to canvas with hand cross stitch, except side, and on the side cut a notche 5 cm away from the waist and 0.8 cm in.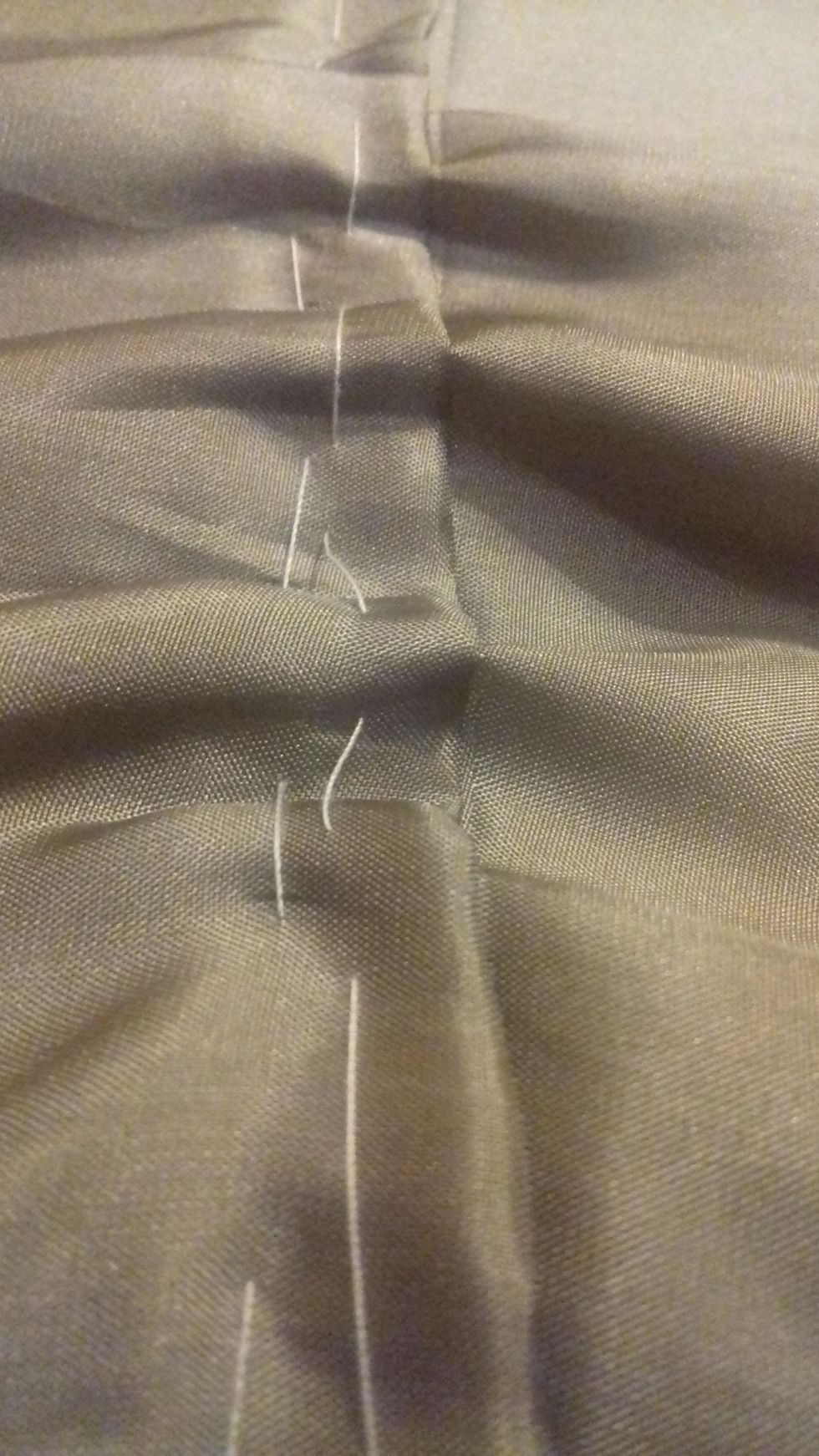 With the lining create a 1 cm pleat using iron, not steam, going from the middle shoulder, passing for the middle chest and middle waist. Baste it to keep the pleat and baste it onto the fabric.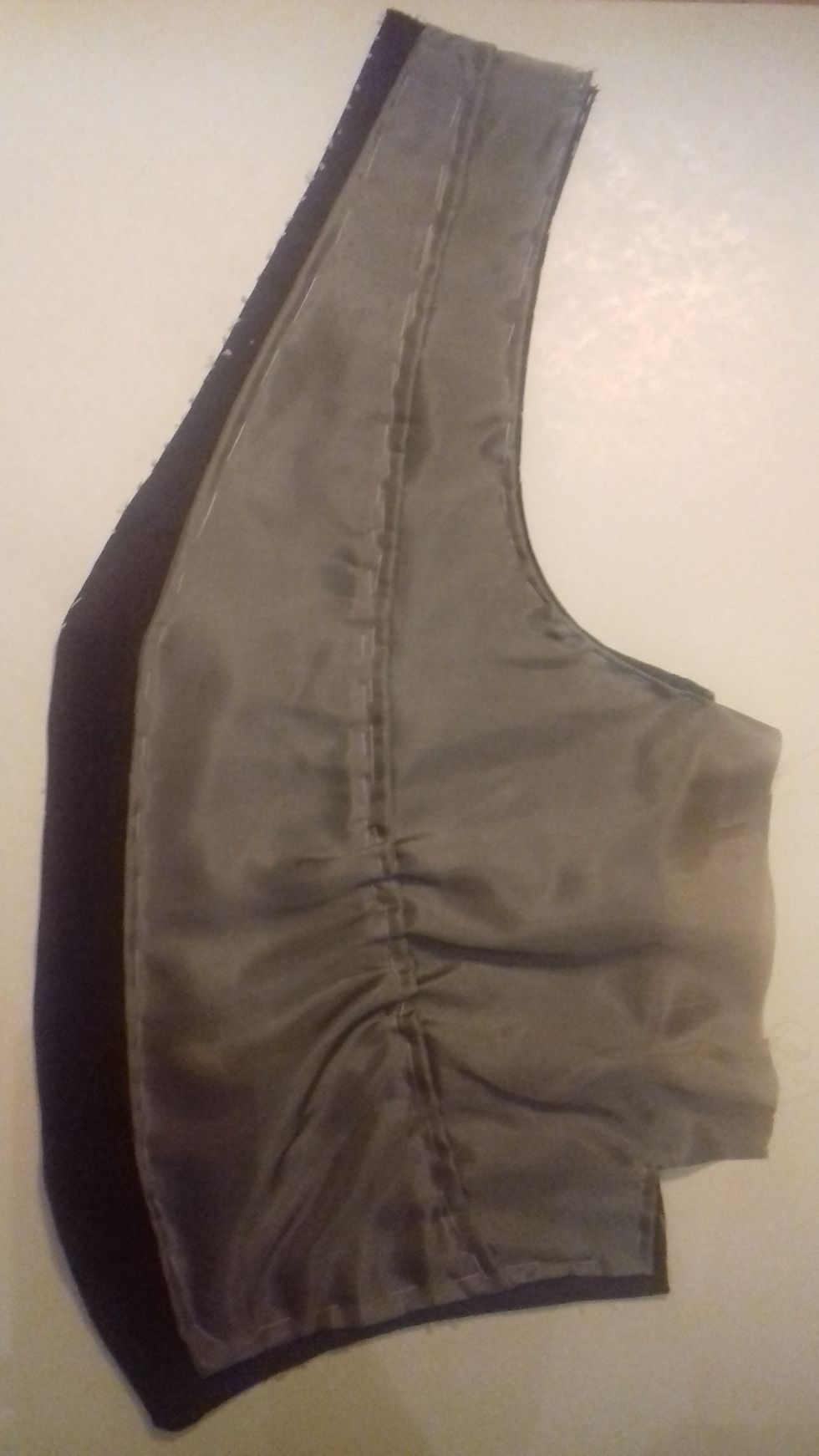 Trimming excess of lining and basting all way around, except seam side. Neckline 2 cm, centerfront 3.5 cm, waistline 1 cm and arm hole 1 cm.
Basting in a diagonal until the notche. Left 0.5 cm from the side.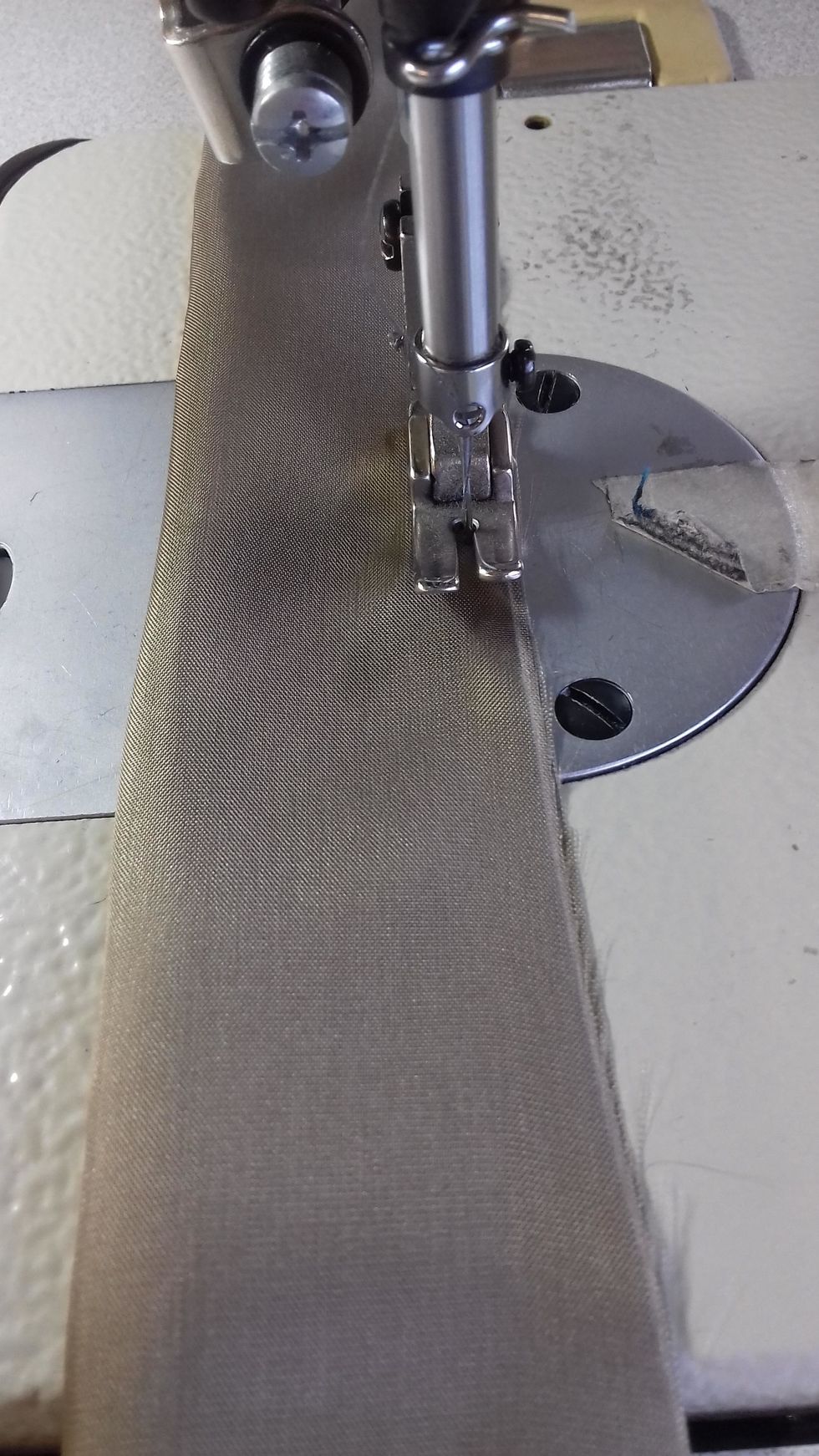 Strip back lining. Foot space, press open, stitch across 2 cm. Turn inside out. Stitch center back lining out and in 1 cm s.a. press open and stitch both bottom 1cm and fold 1 cm and press.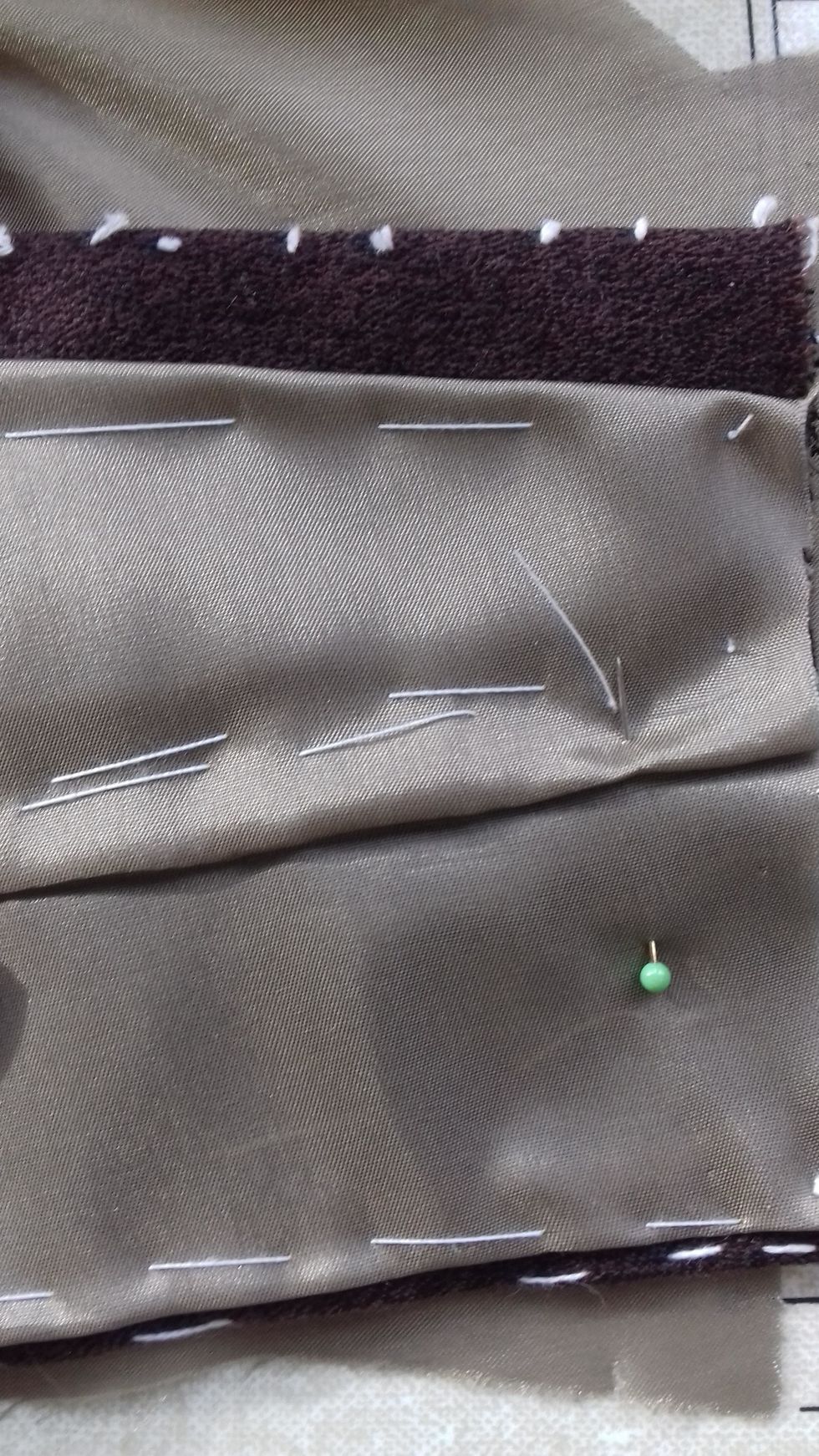 Basting and then stitch machine 1 cm along the shoulder. Right front with right out lining.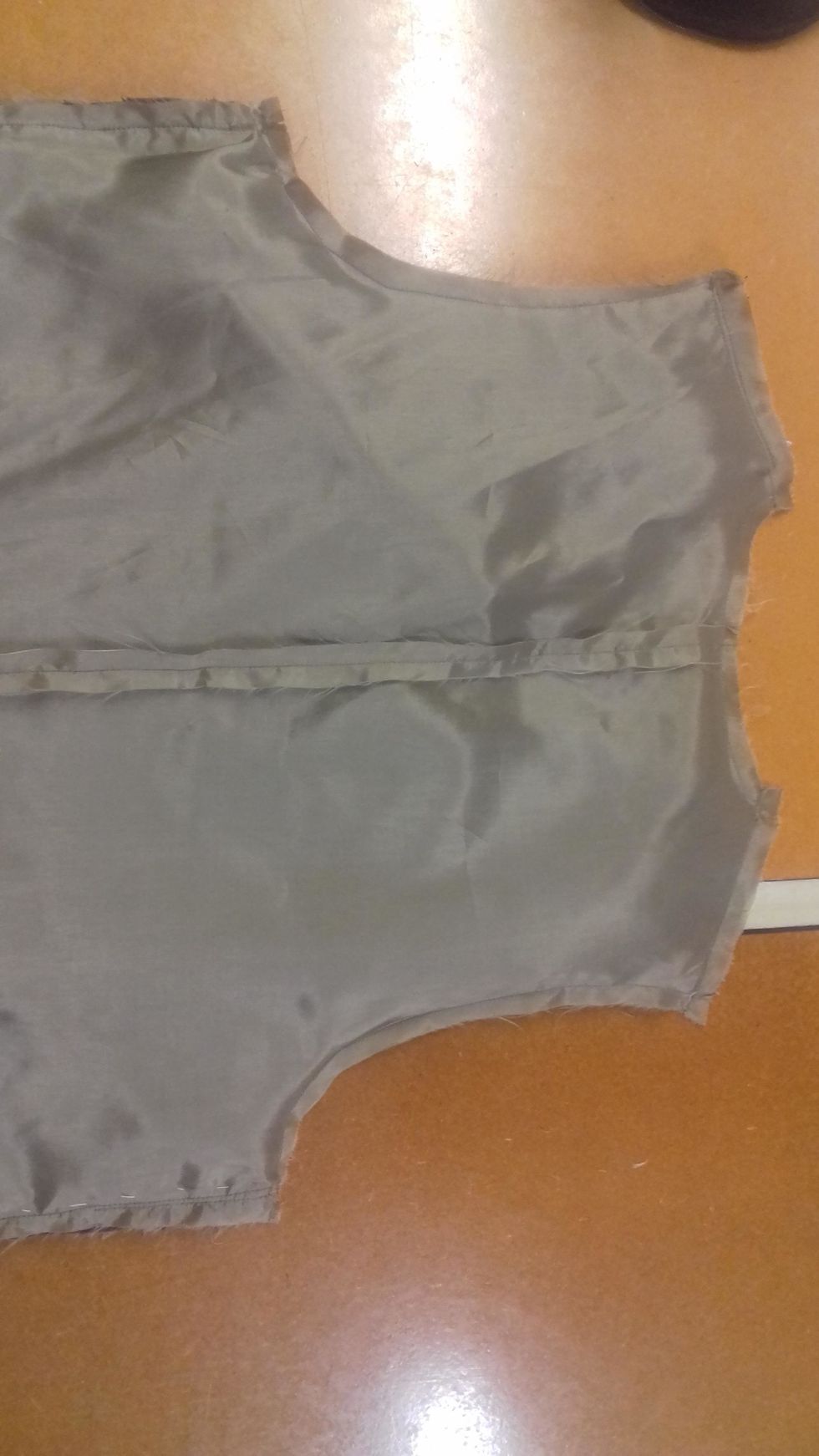 Stitch lining with front waistcoat and bewteen lining, neck and arm stitch next to front. Leave 10 cm space on sides.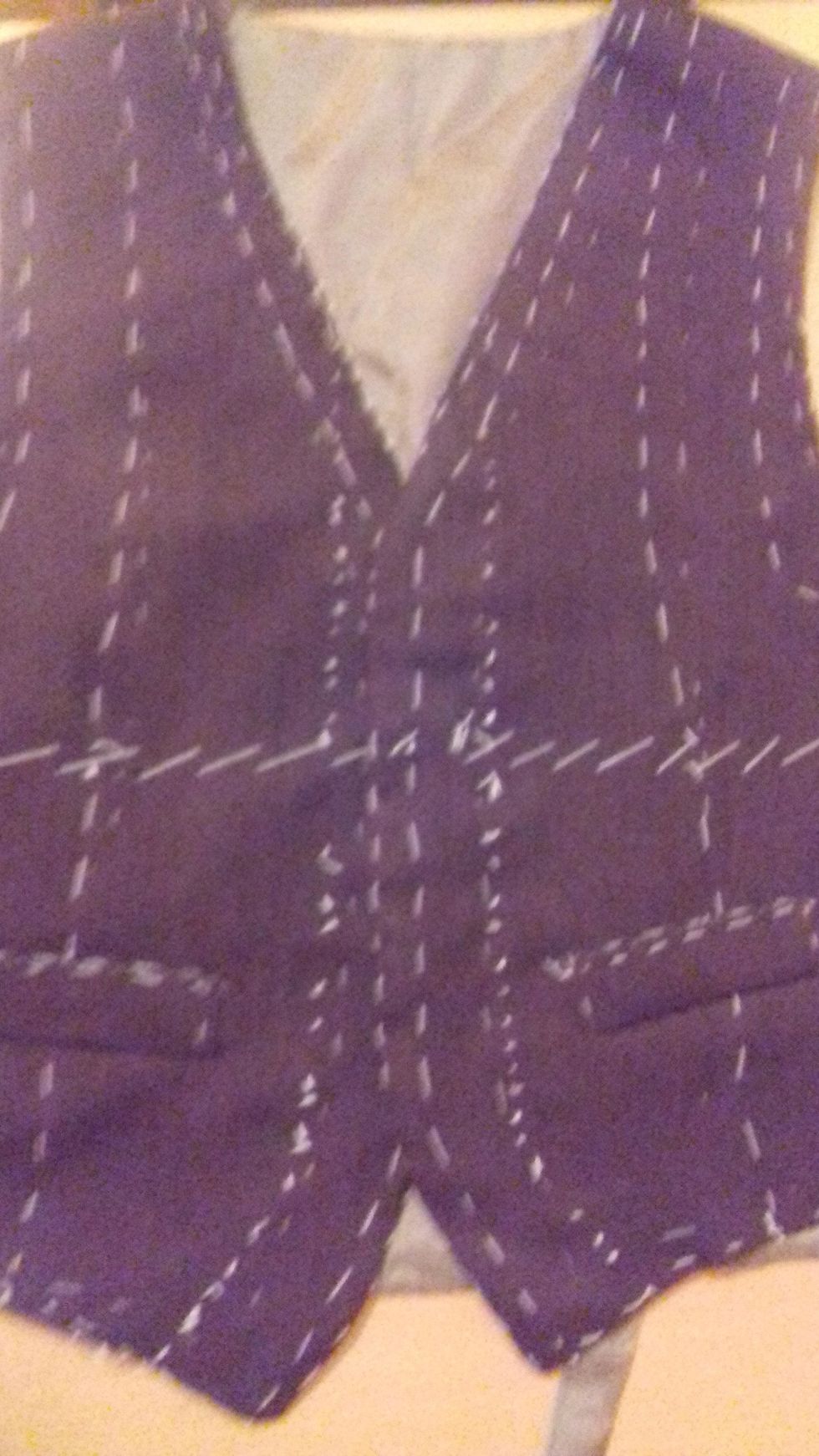 Feling stitch front lining and sides. Prick stitch lining all way around, side stitch front all way around.
The creator of this guide has not included tools