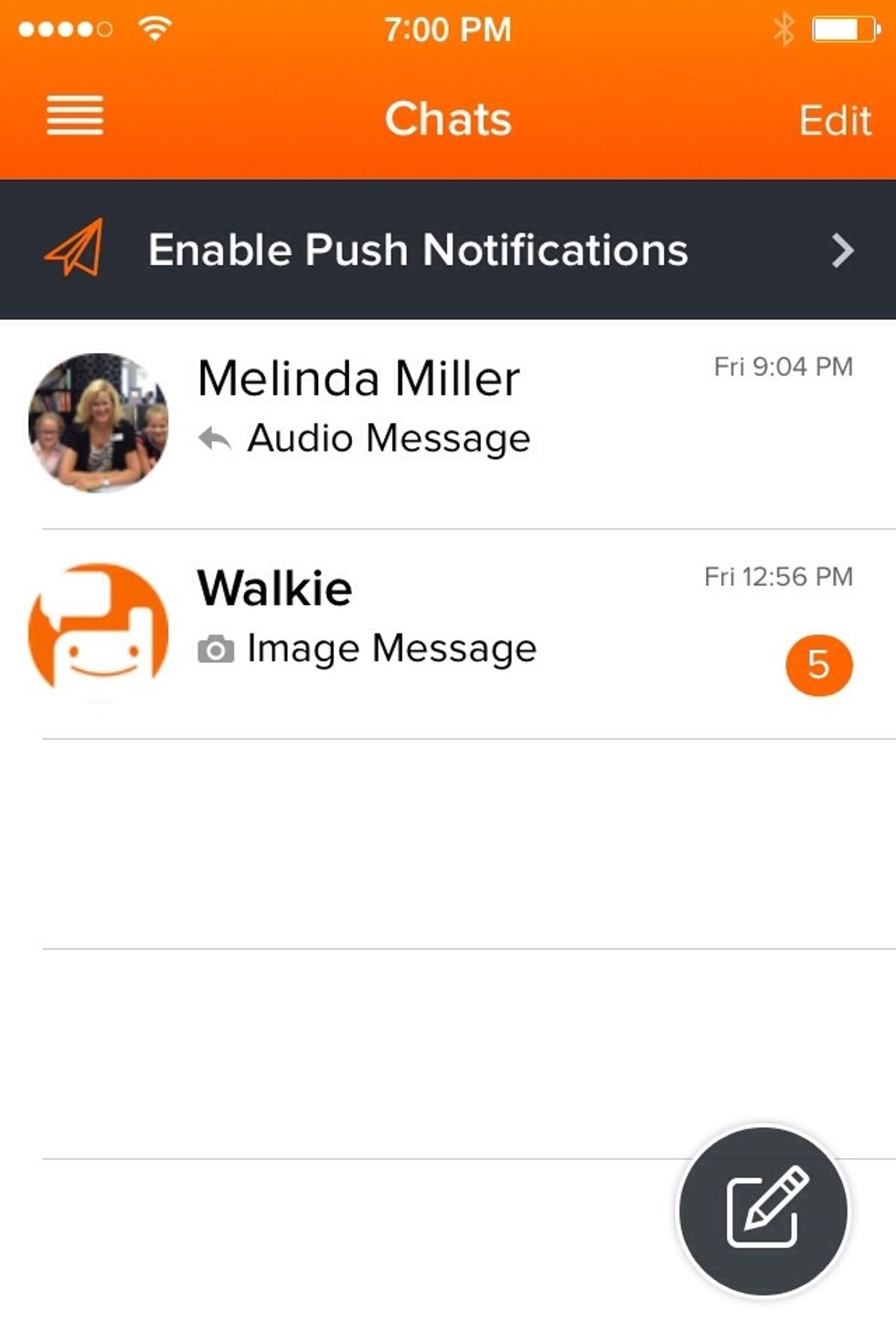 Welcome to Voxer and a whole new way to communicate. This was created from an iPhone and using iOS app. Android may look different.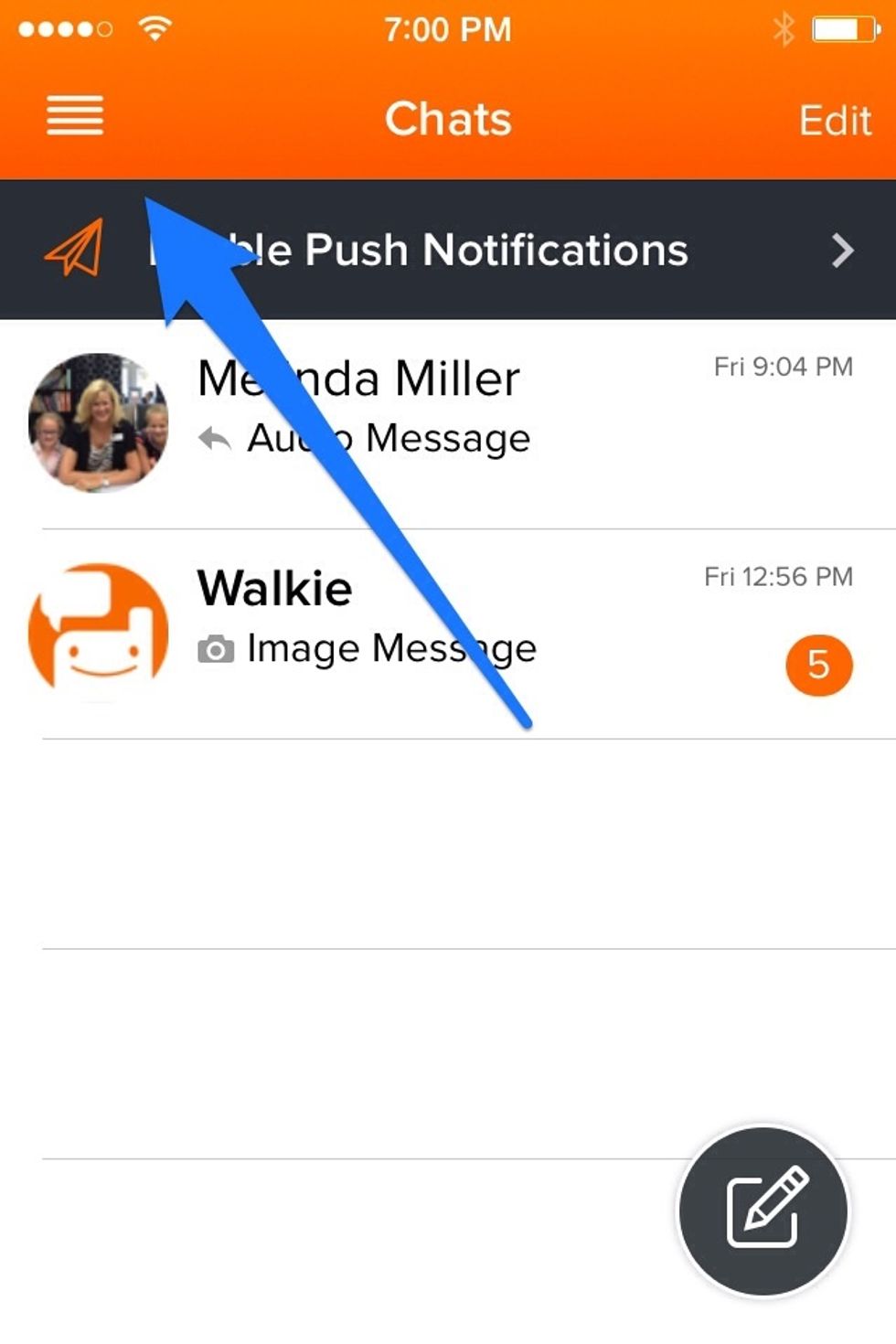 Select to access settings and profile.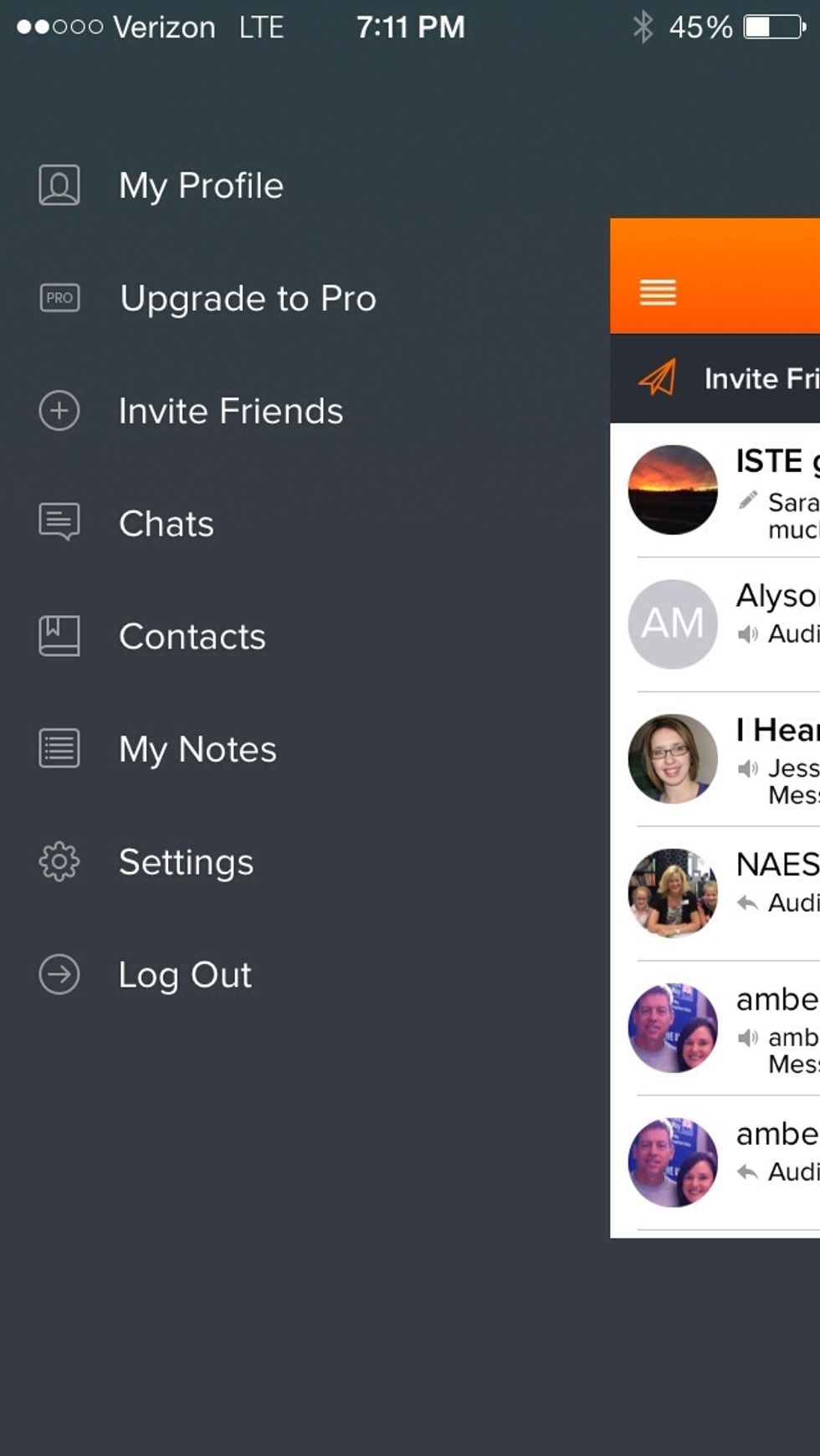 Select "profile" to find your user name. It may not be what you think.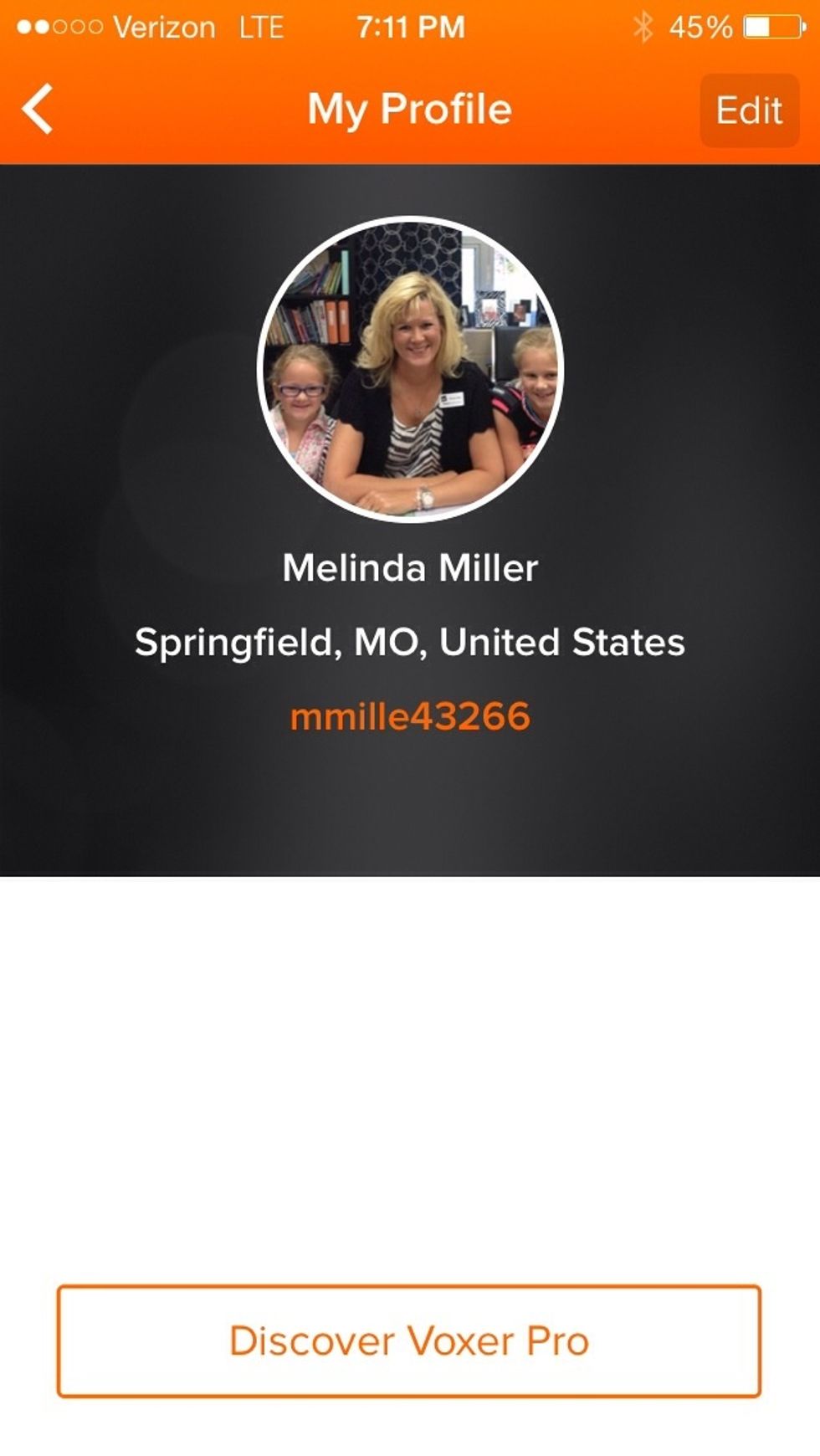 My profile in case you'd like to Vox me.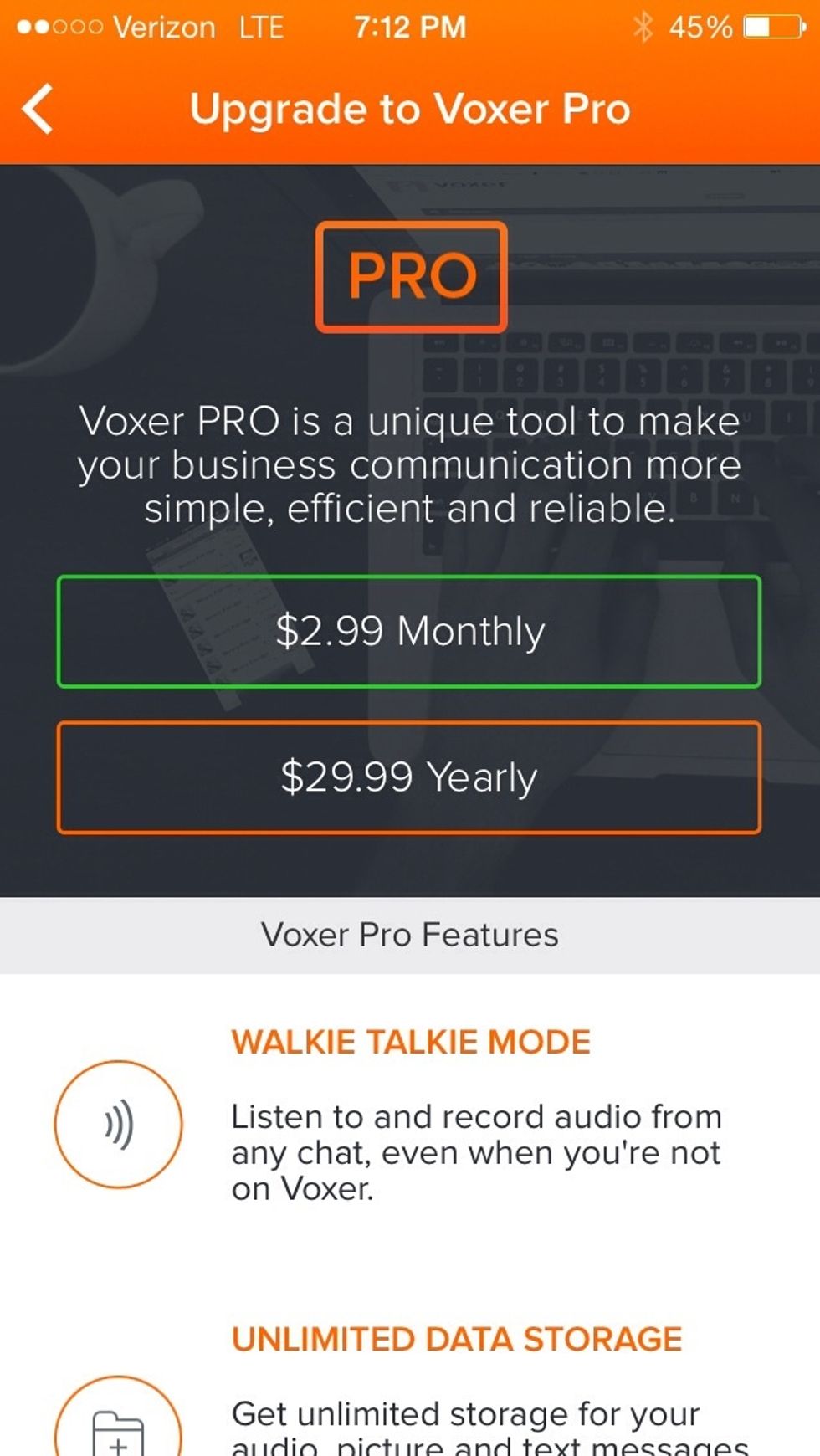 I have not gone pro yet but heard main thing is to start a larger group. Free only allows 10 members. I think you can customize your user settings in Pro as well.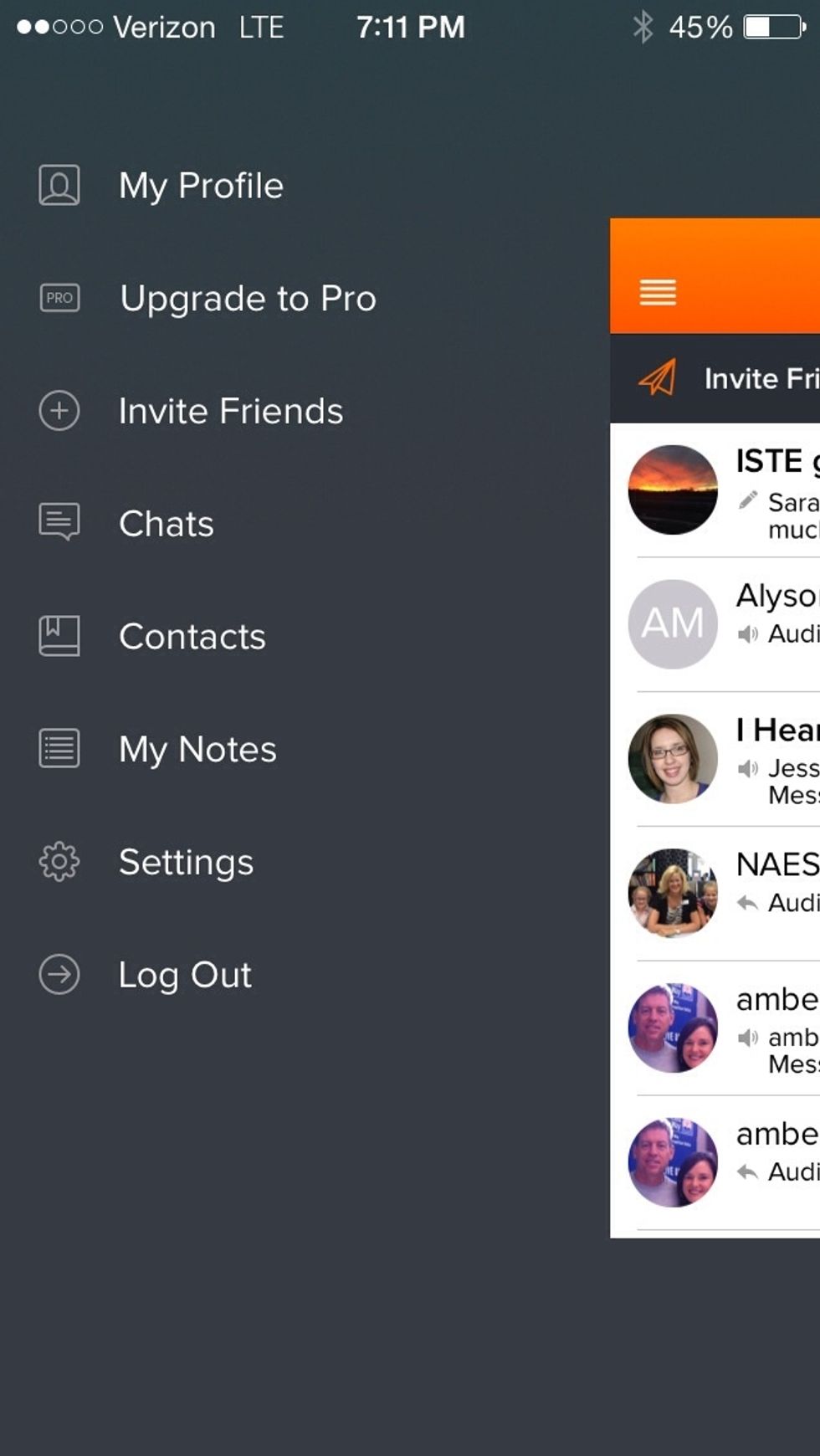 Settings will take you to detailed "settings."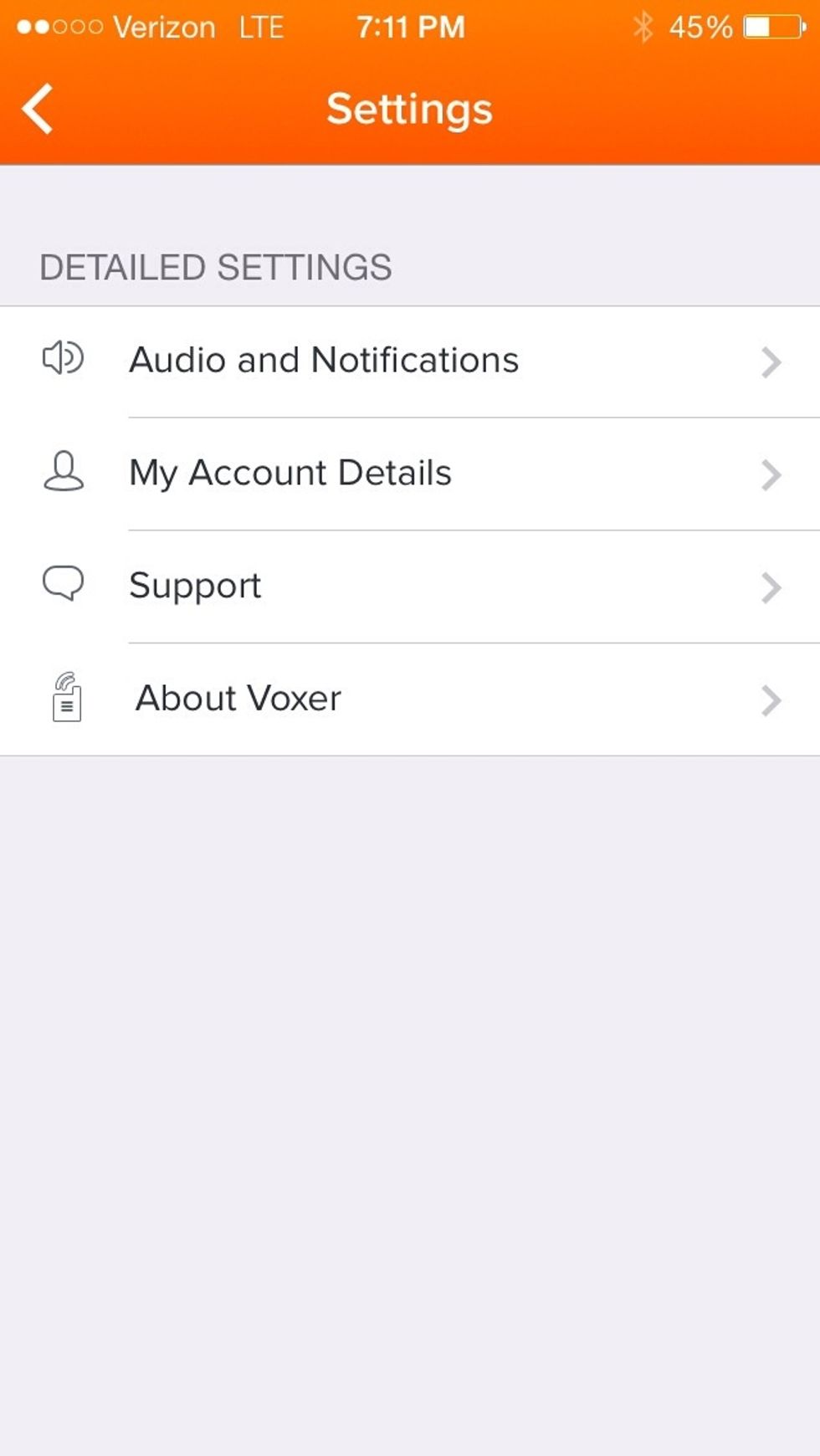 Select "Audio and Notifications."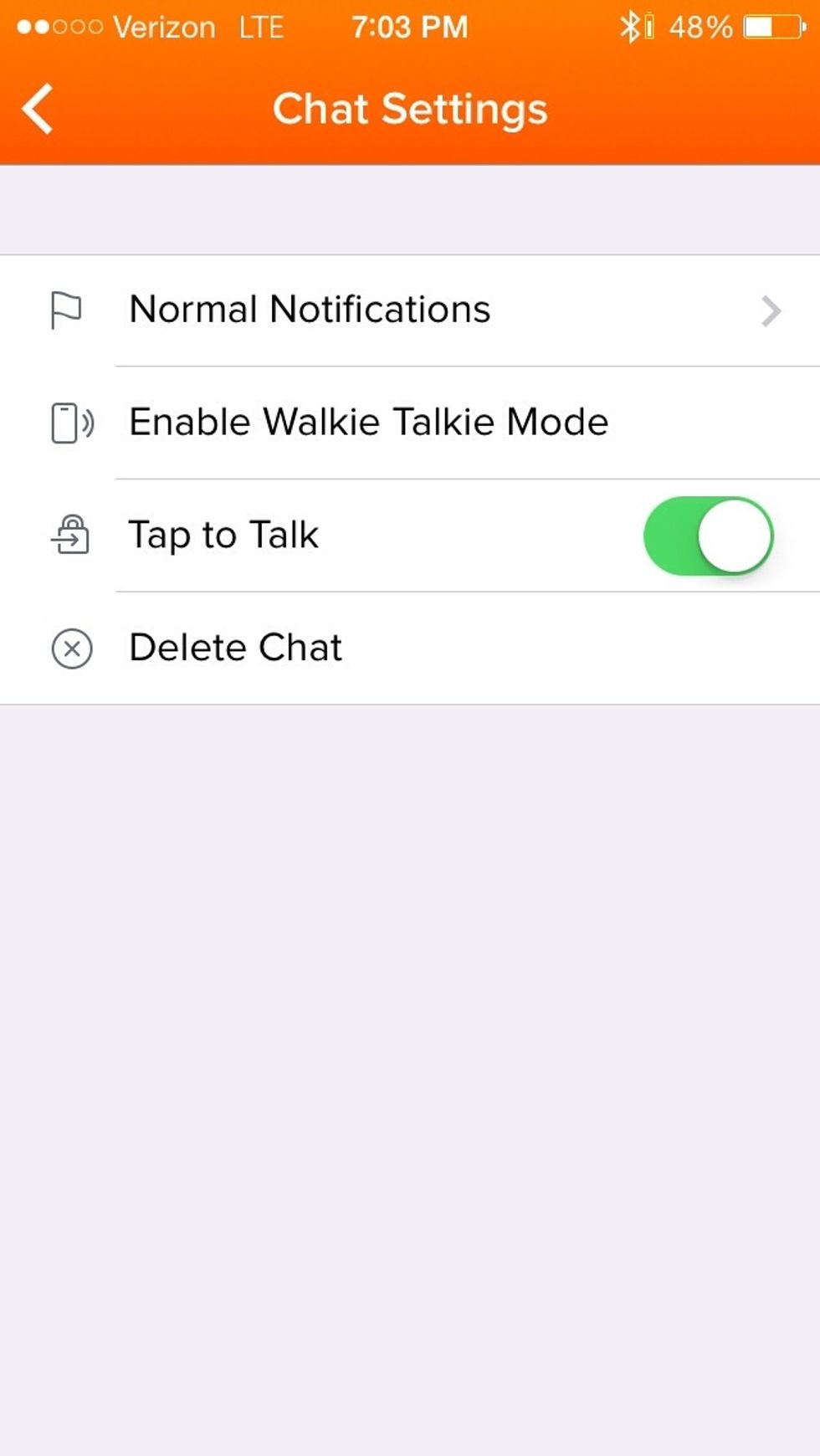 Allow tap to talk so you don't have to hold the button. But remember to tap to end when you are done talking.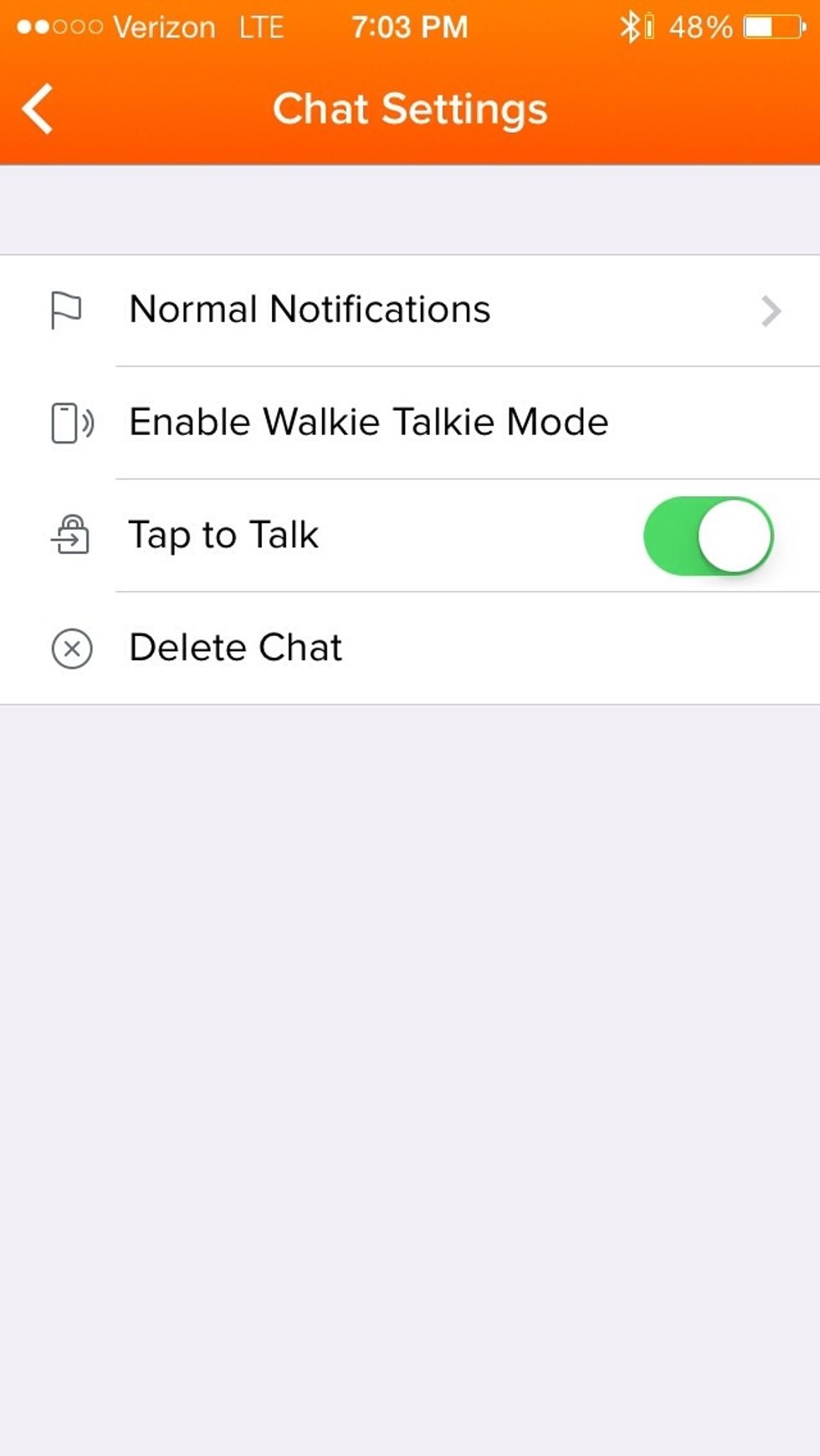 Select "normal notifications."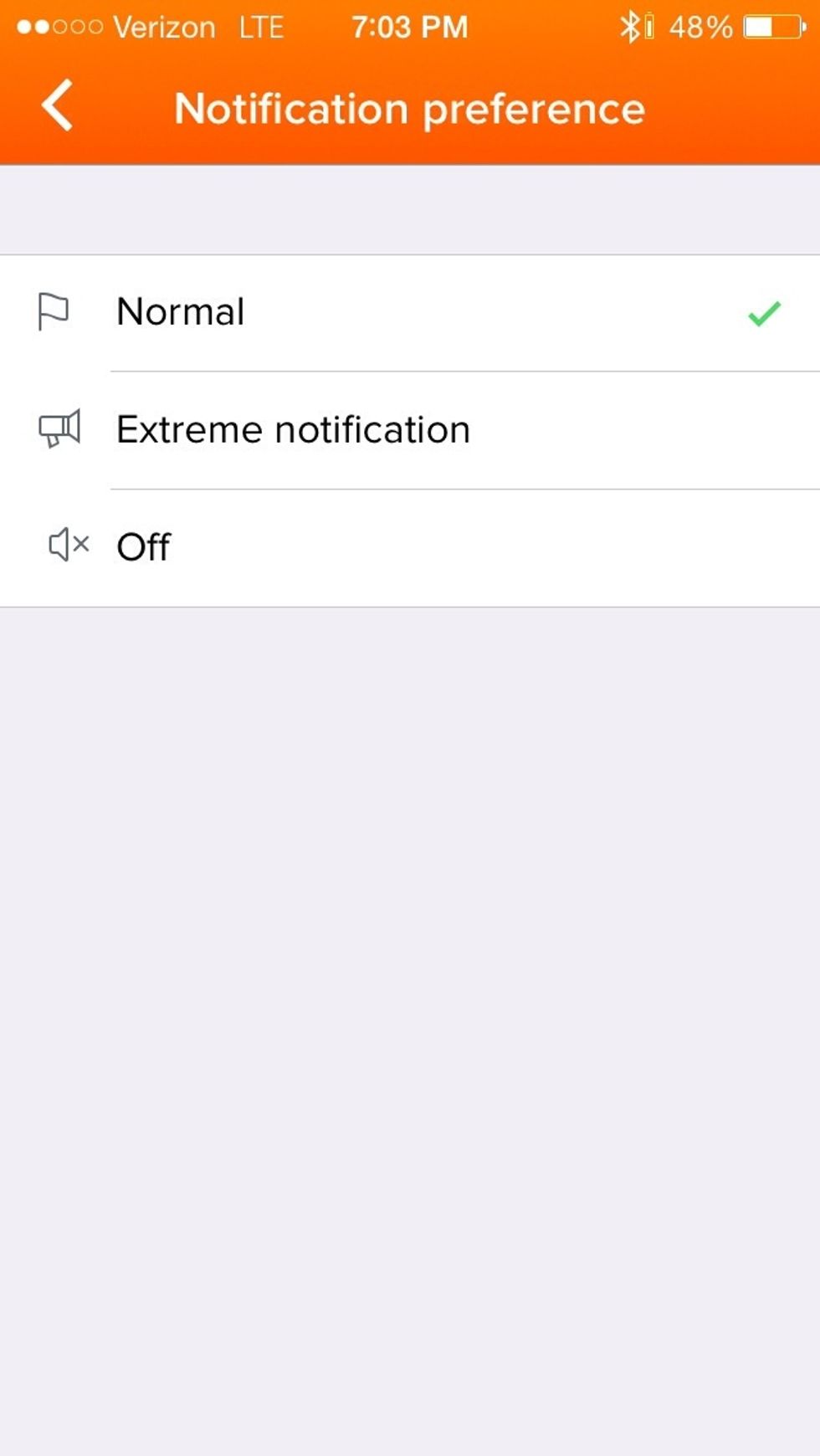 I've never tried "extreme" but you can turn off motivations so you phone doesn't go off for every Vox.
This is my list of chats. I would select one of these to see if there is anything new. The orange 5 means that chat has 5 new messages.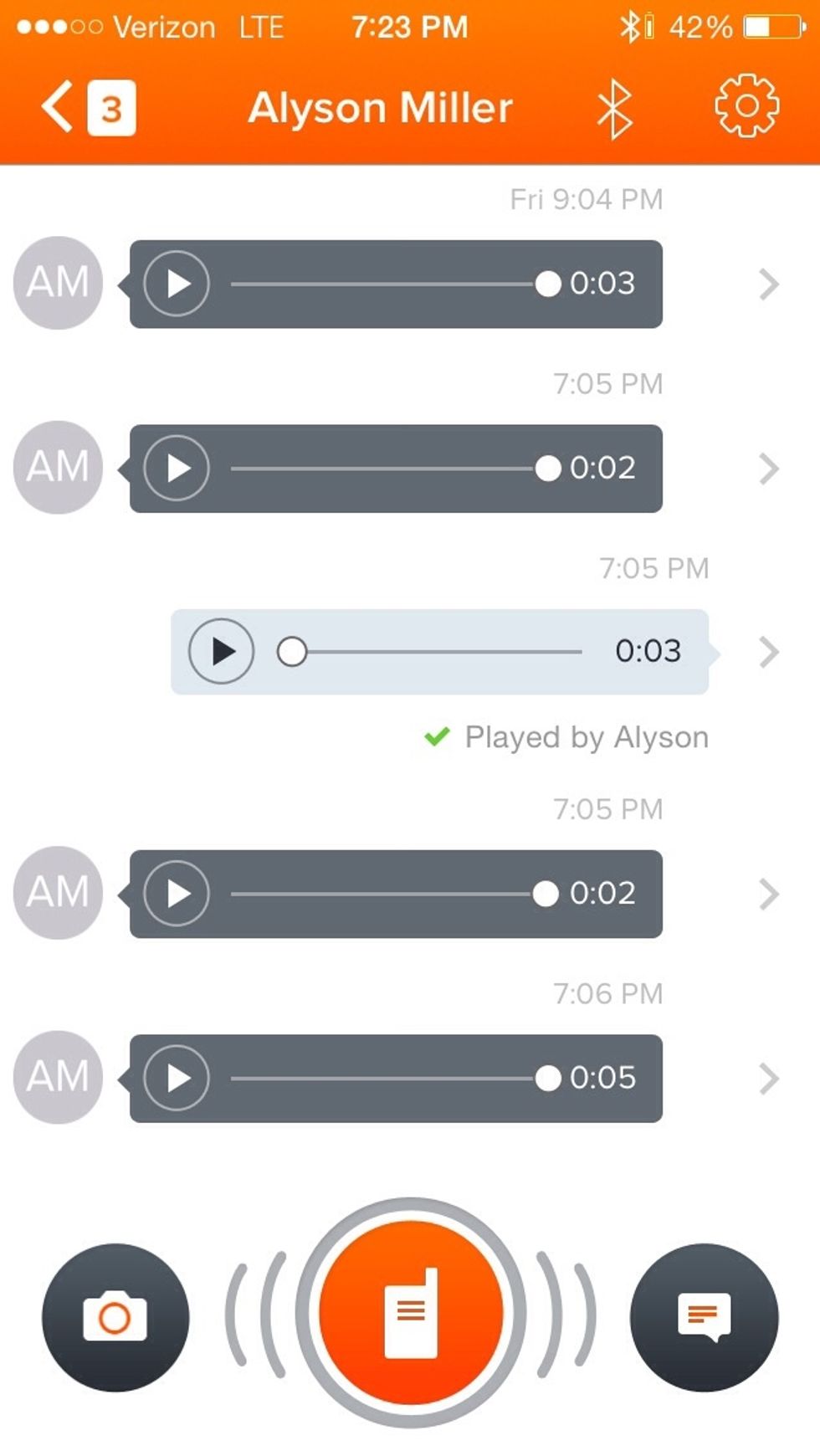 This is the contents of one of my chats.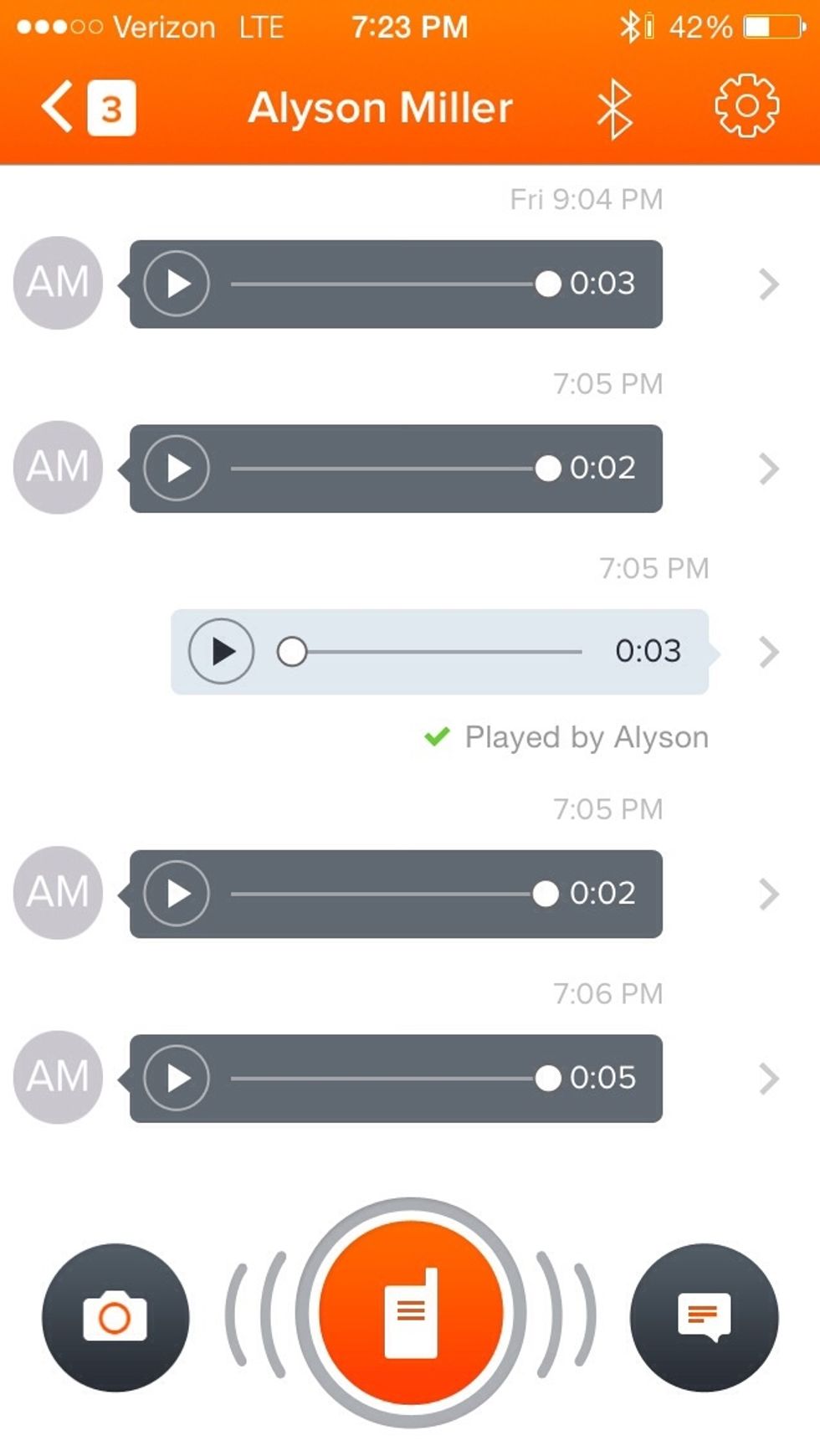 Select the Bluetooth symbol at the top.
My I have my Bluetooth headphones hooked up right now. If the image is of your phone the sound is coming through your phone.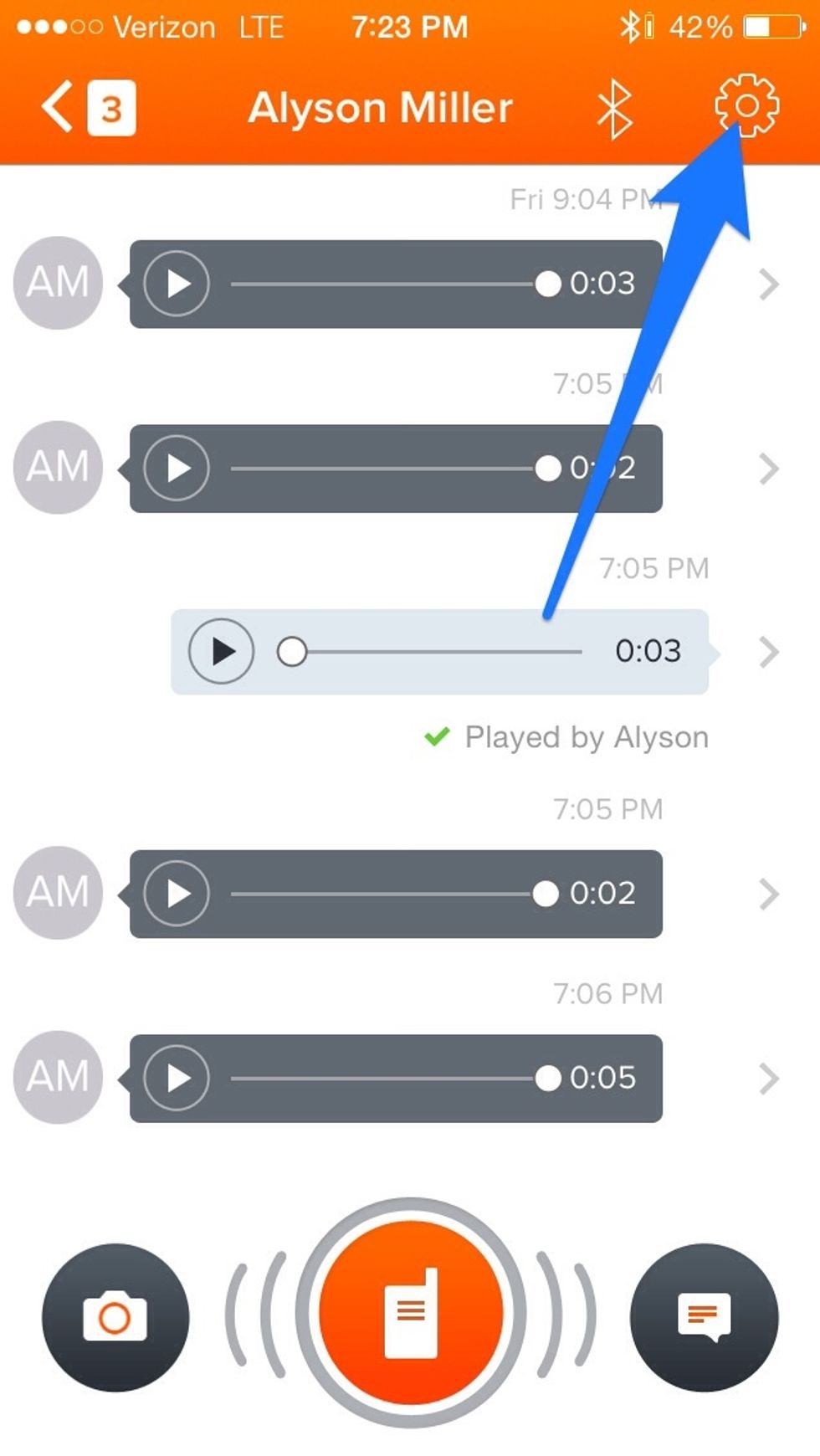 Select the "cog" in upper right corner.
Click on "members" to see who is in the chat. If you were invited and didn't start the chat you will want to know who you are talking to.
You can have up to 10 in the free version I think.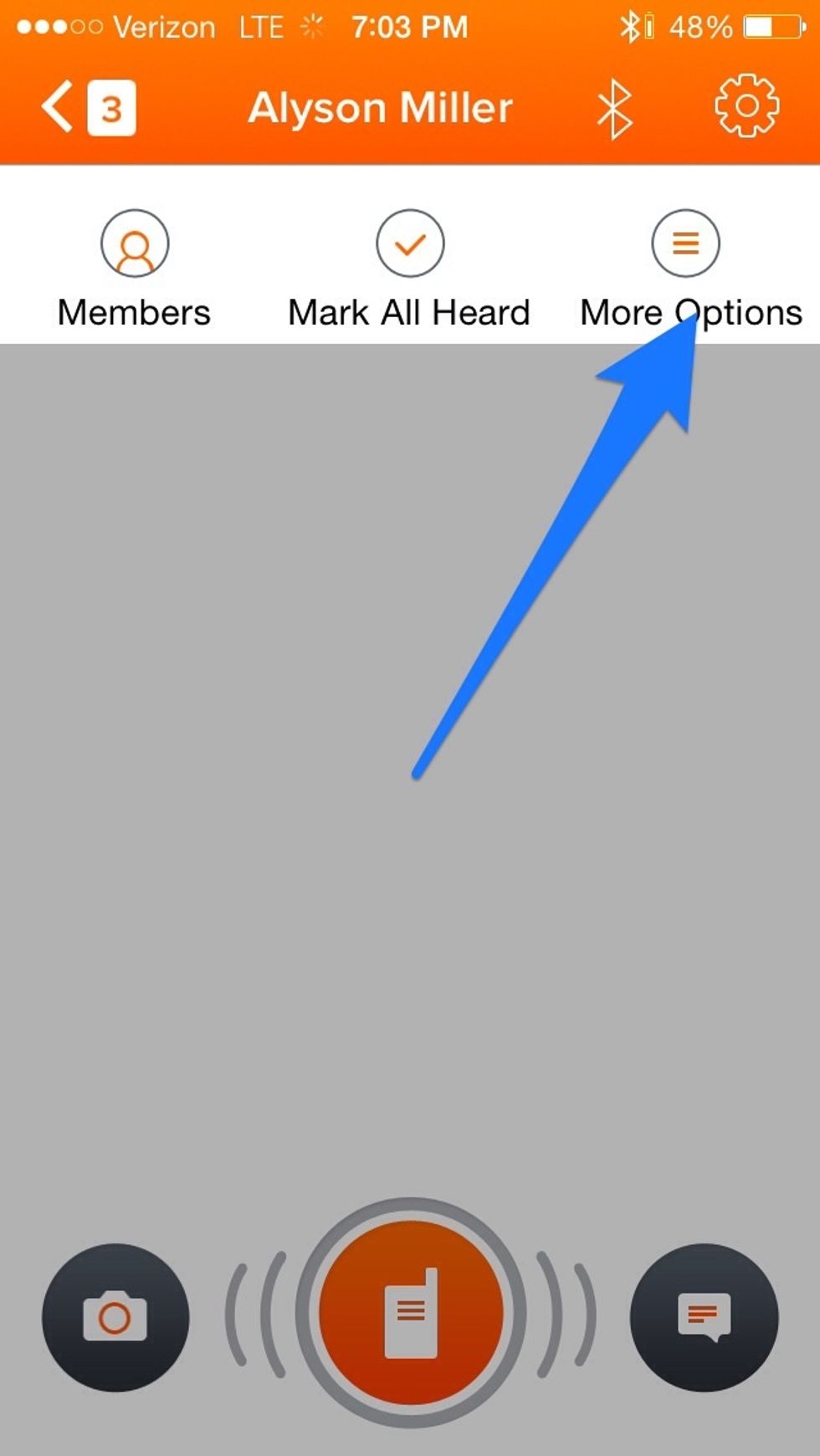 Select more options.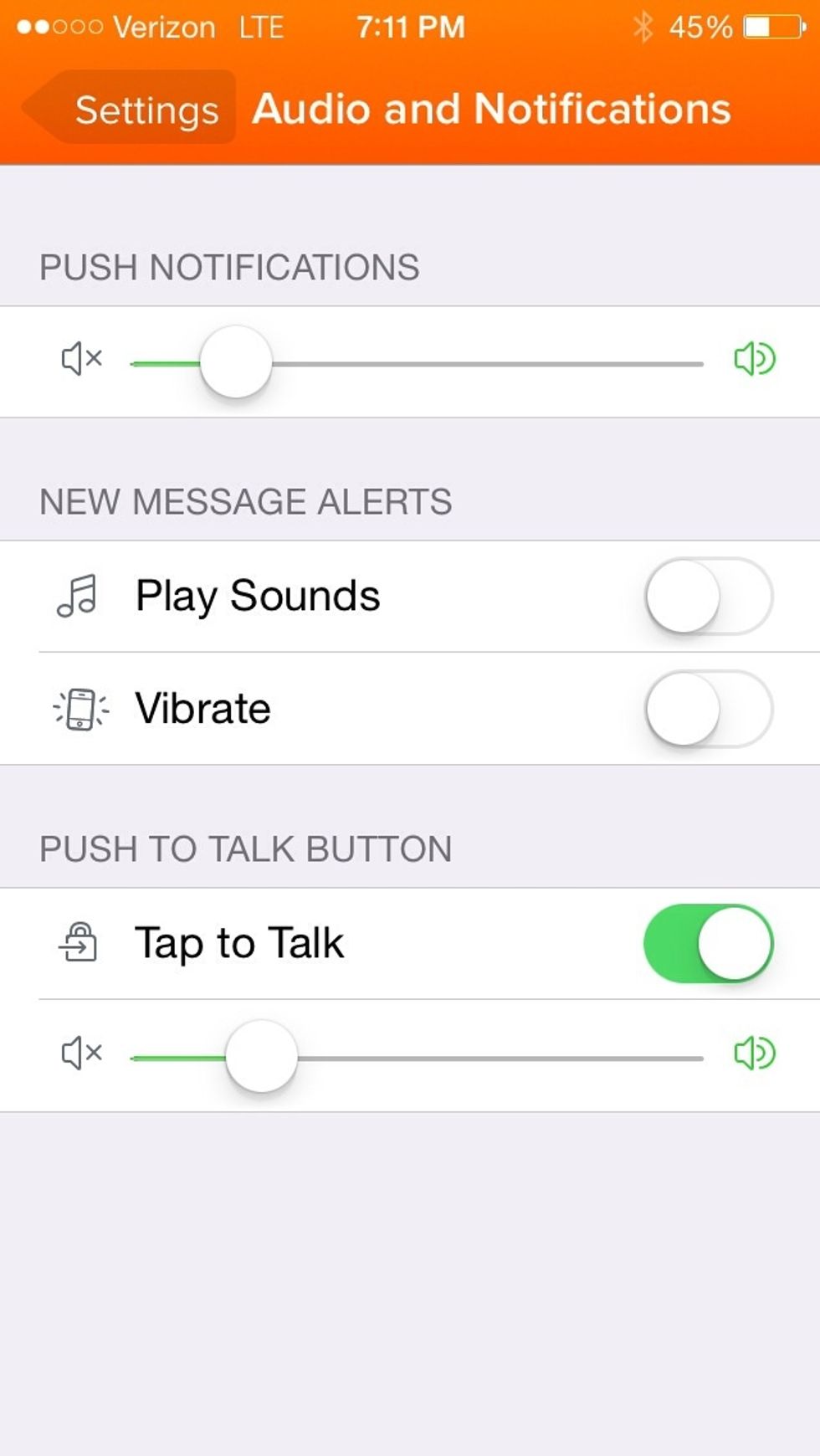 This is another location you can find the settings for a particular chat. The global settings were mentioned earlier.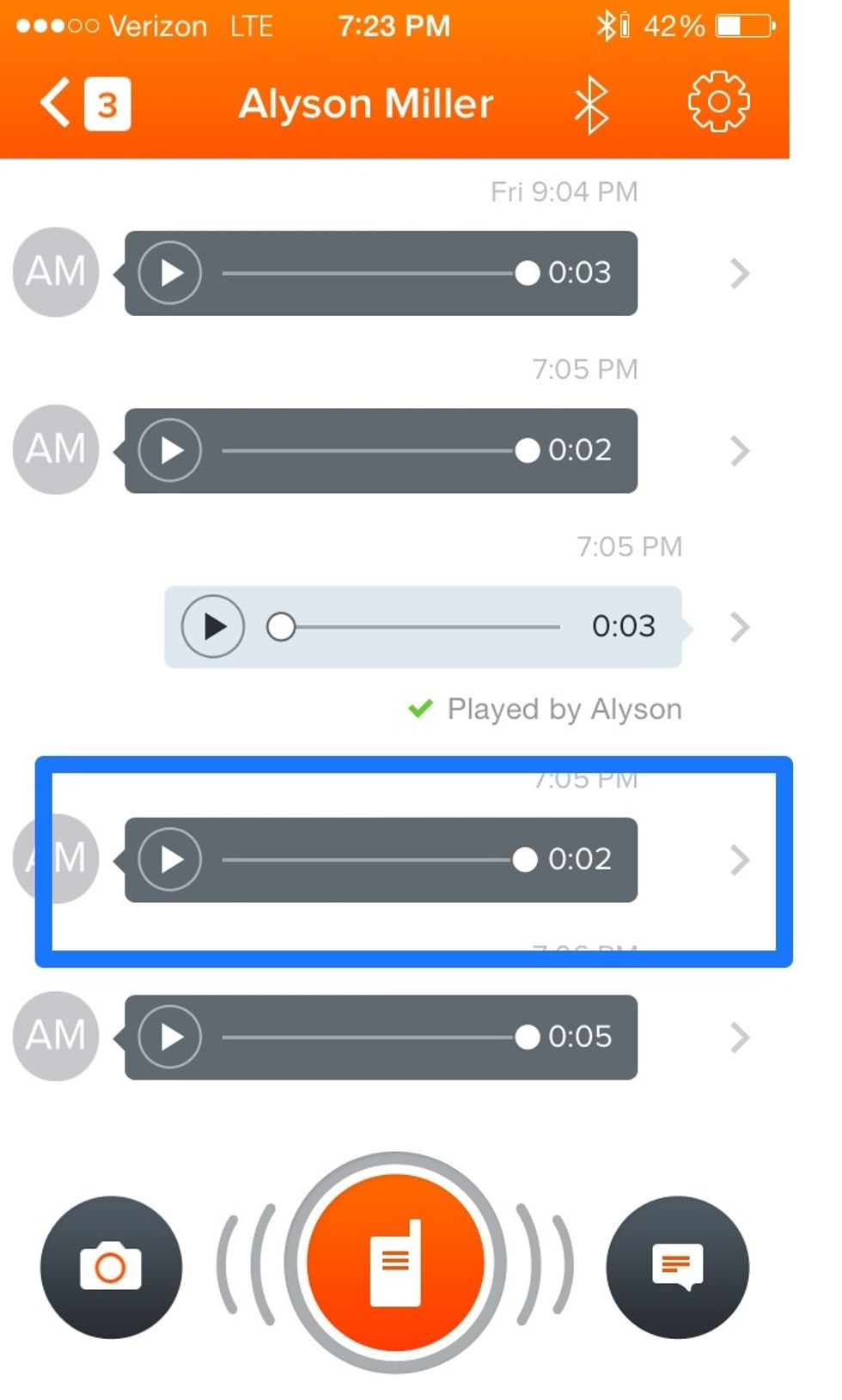 Select one audio clip in a chat.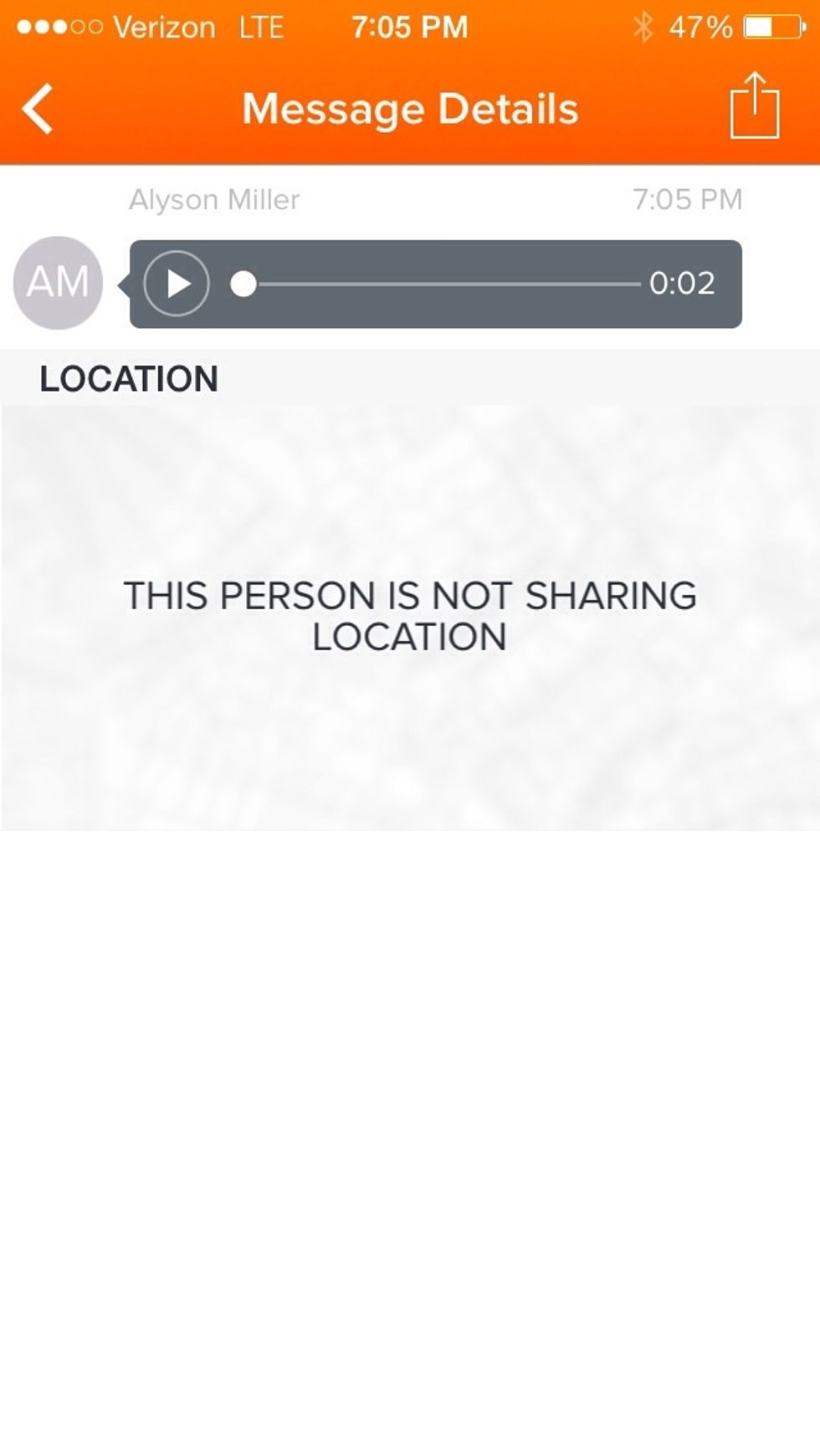 If their location location services are on you can see exactly where the person is.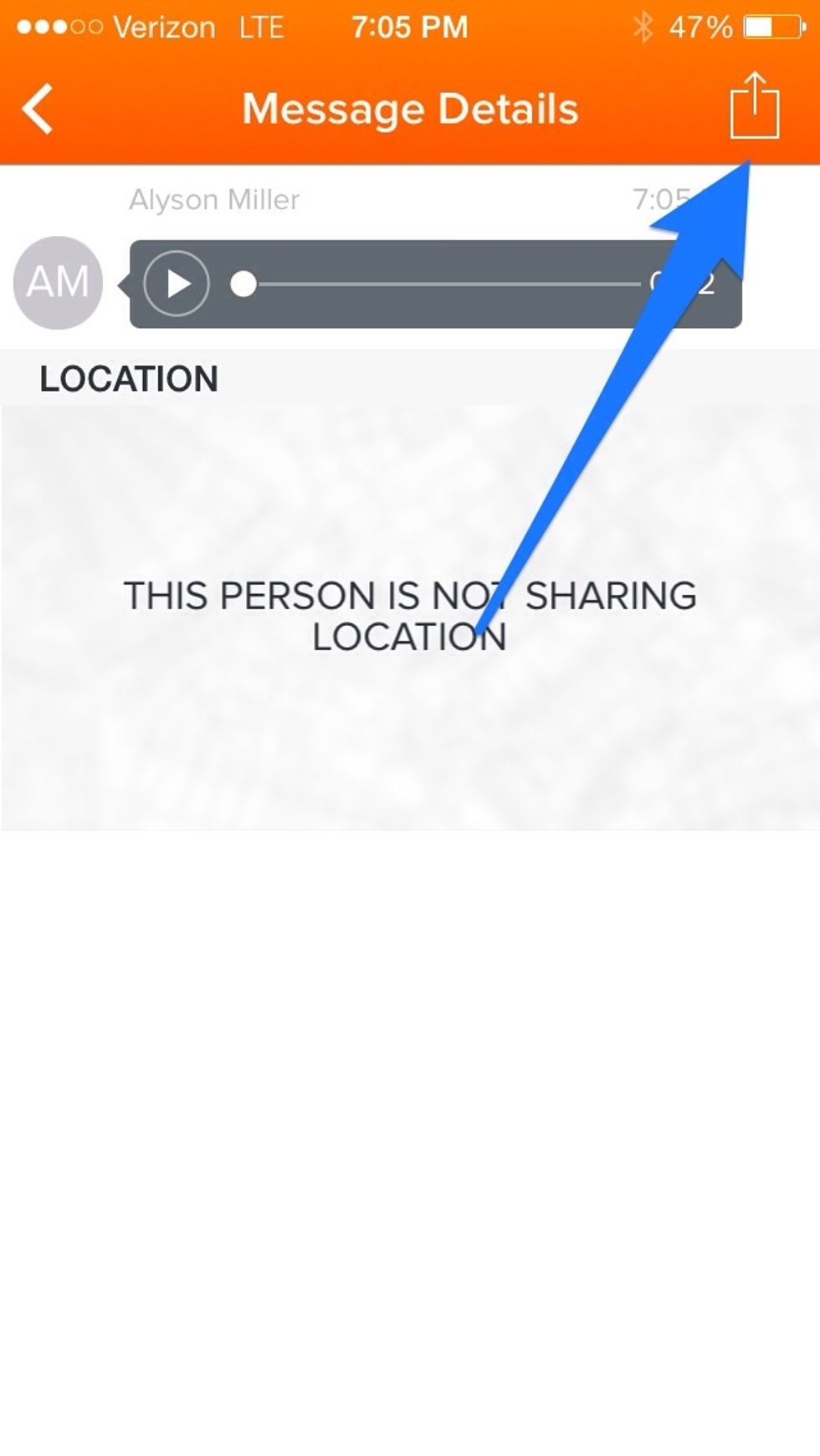 Pay very close attention.....someone can share your audio clip with the world. Not kidding. Do you trust the people you Vox?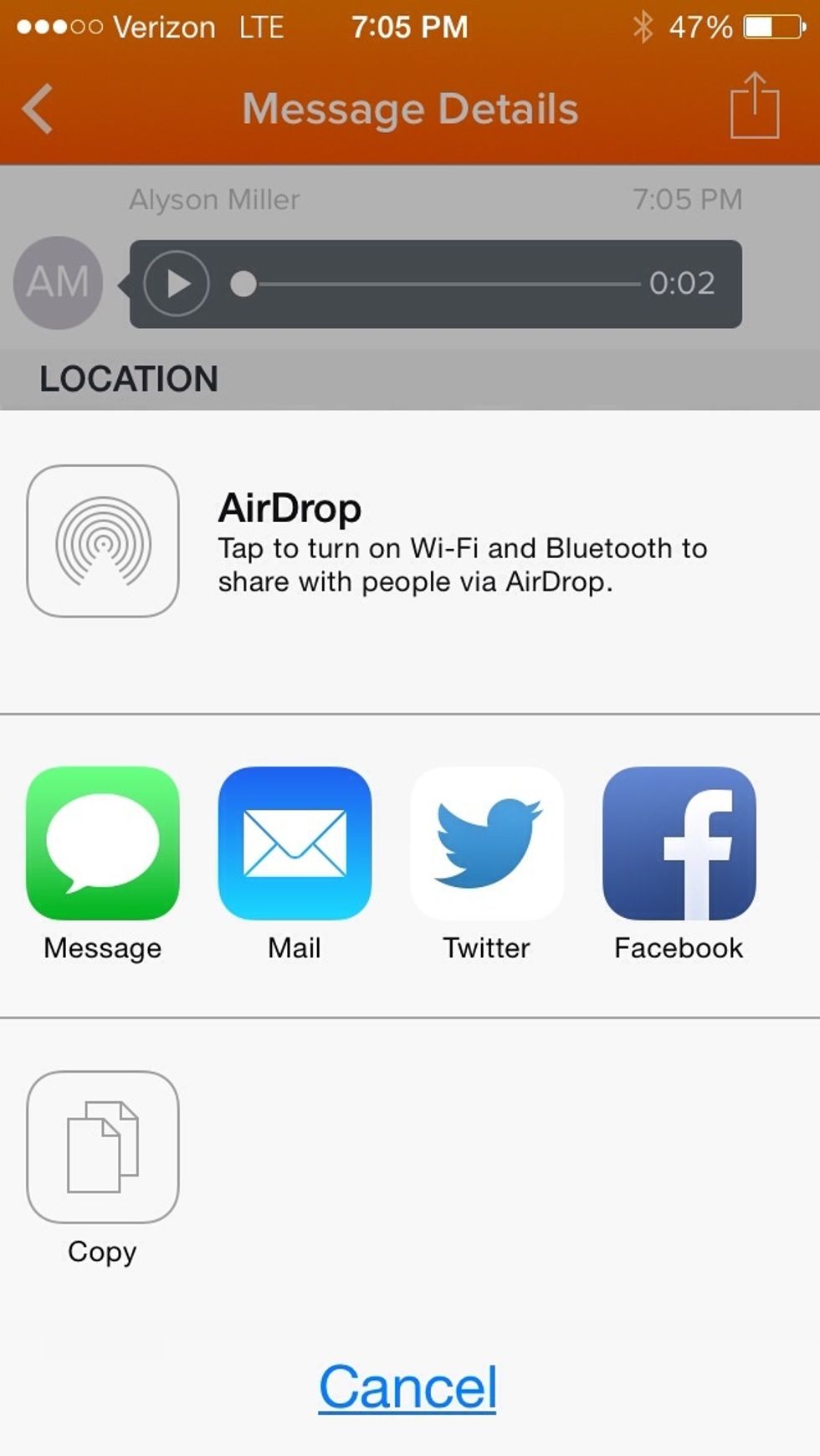 This specific clip can be shared this many ways.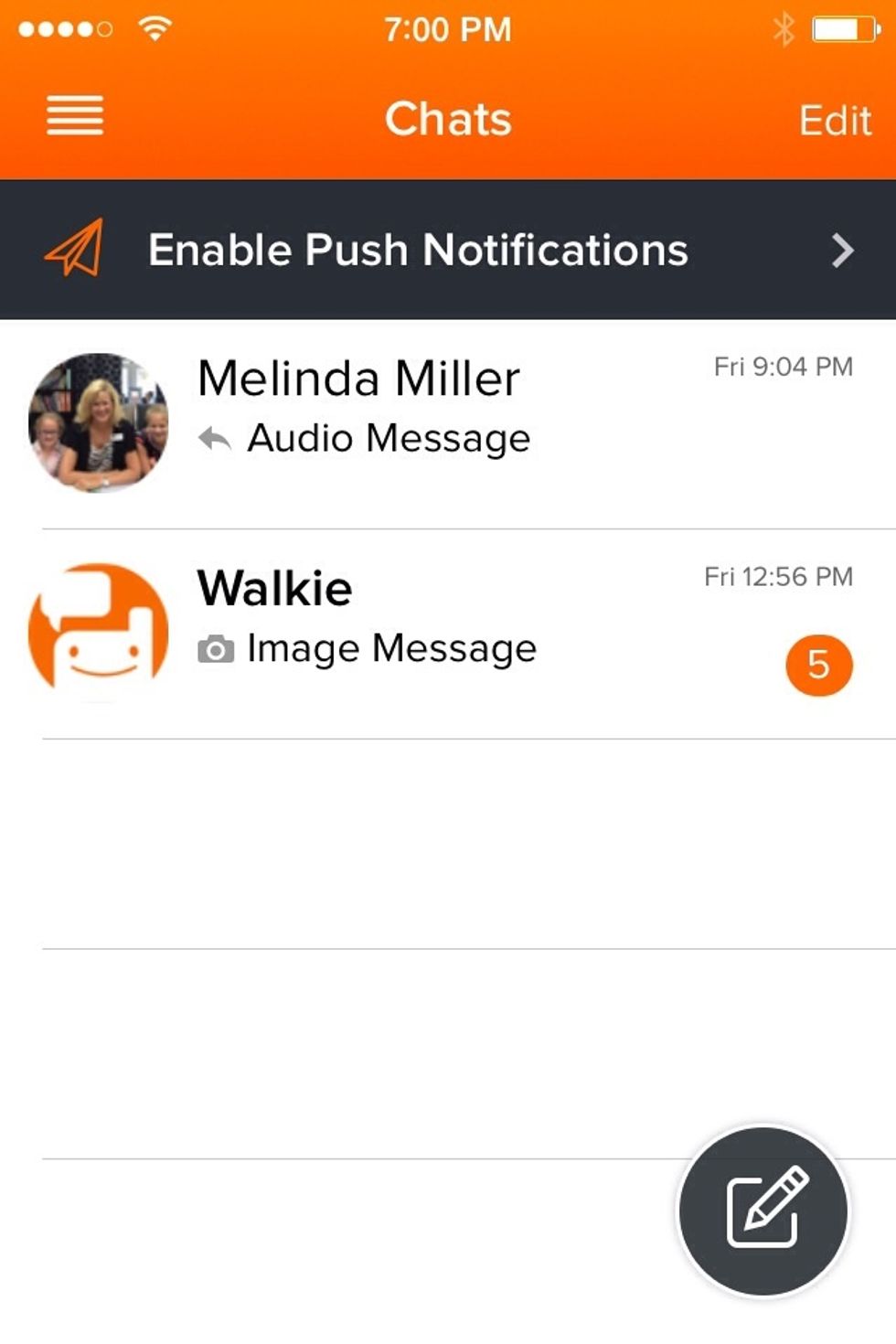 To start a new chat select the pencil at the bottom.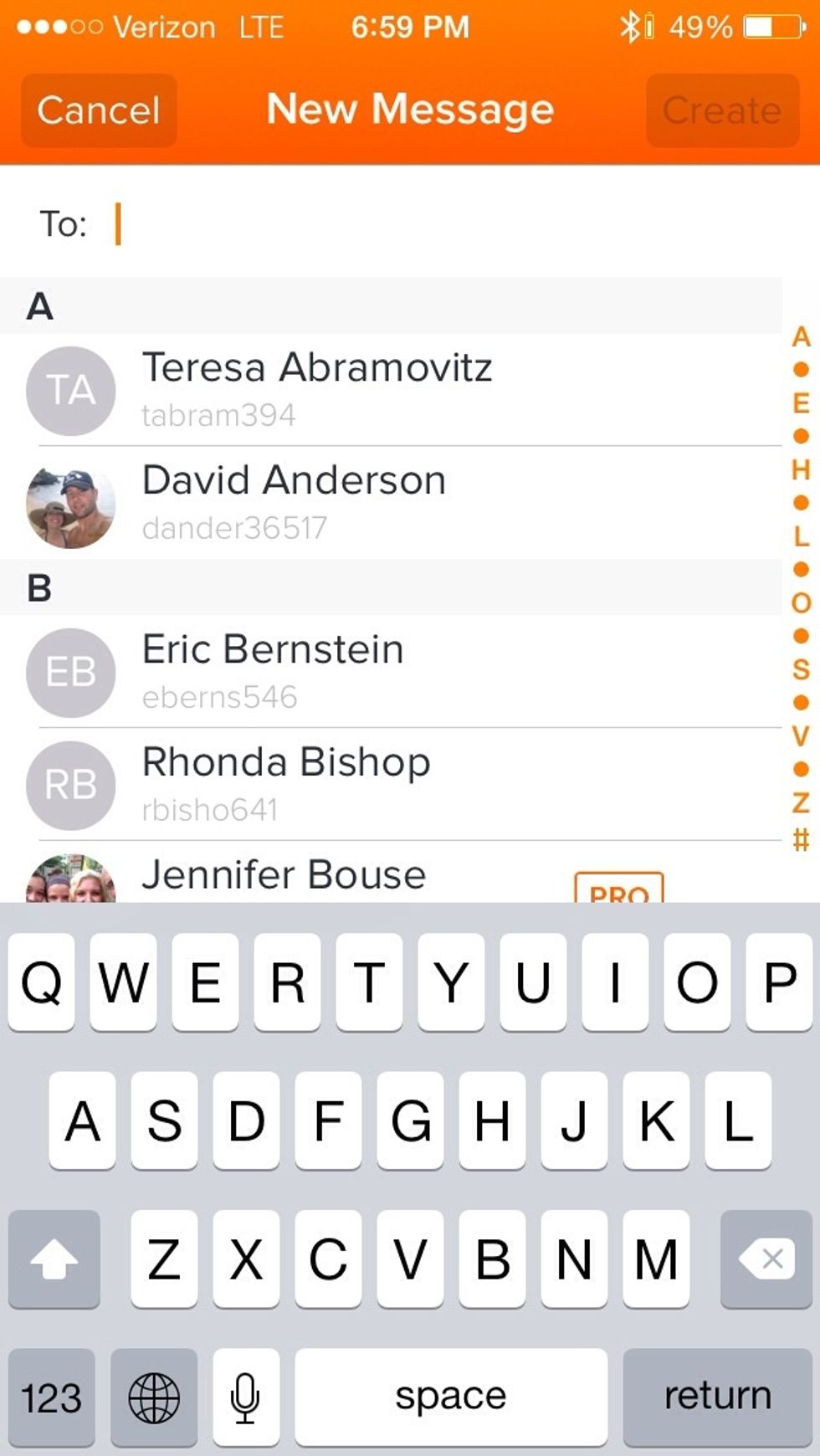 Look for or type a contact. I have not enabled all of my contacts yet.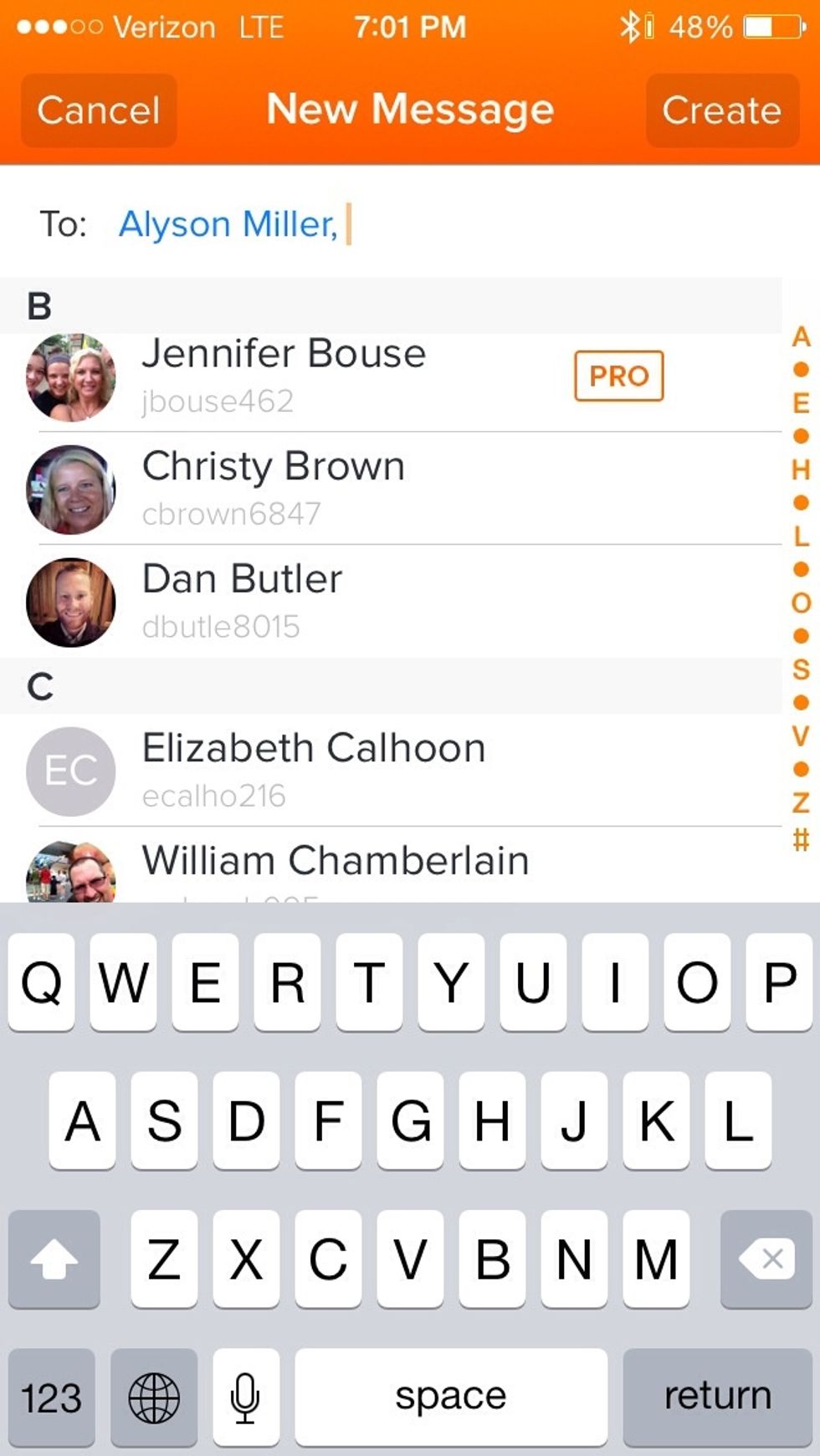 I am starting a chat with my daughter.
I think ALL notifications are on by default in new chats until you turn them off.
Use caution when opening your Voxer app! If you're involved in a current chat you never know who may be talking about what when you click on the app. It may come through your phone loud and clear.