How to vintage valentine wall decor with graphic 45
Vintage Valentine Wall Decor With Graphic 45
13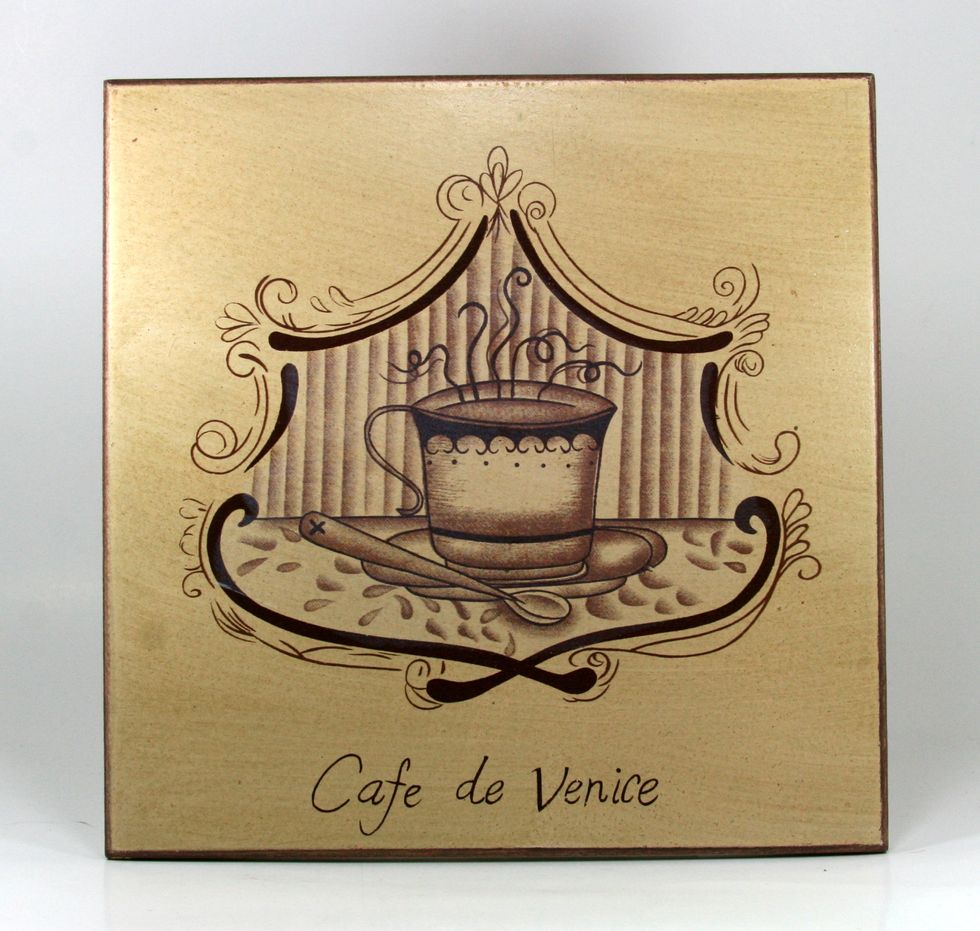 I started with a particle board plaque found at the grocery store..it's nice and square...has beveled edges and has hanger already attached. This plaque measures 10x 10 inches.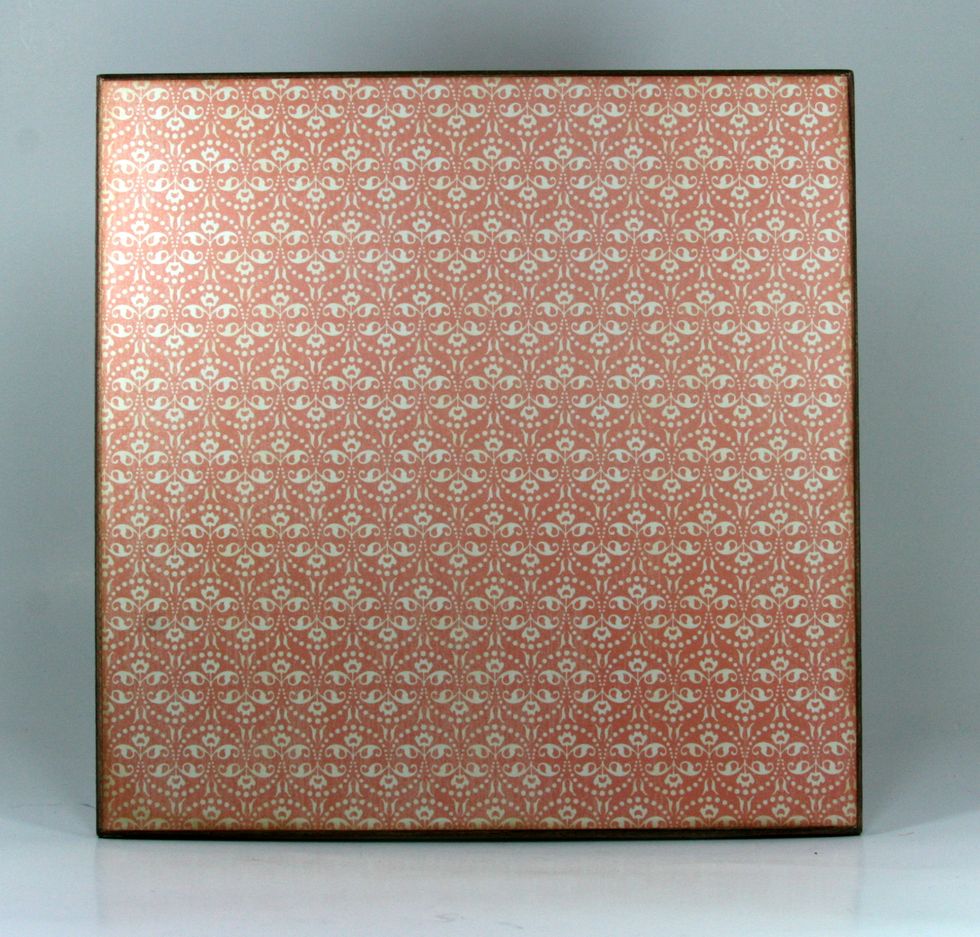 Start with a base of well inked Sweet Sentiments ~Heart Song.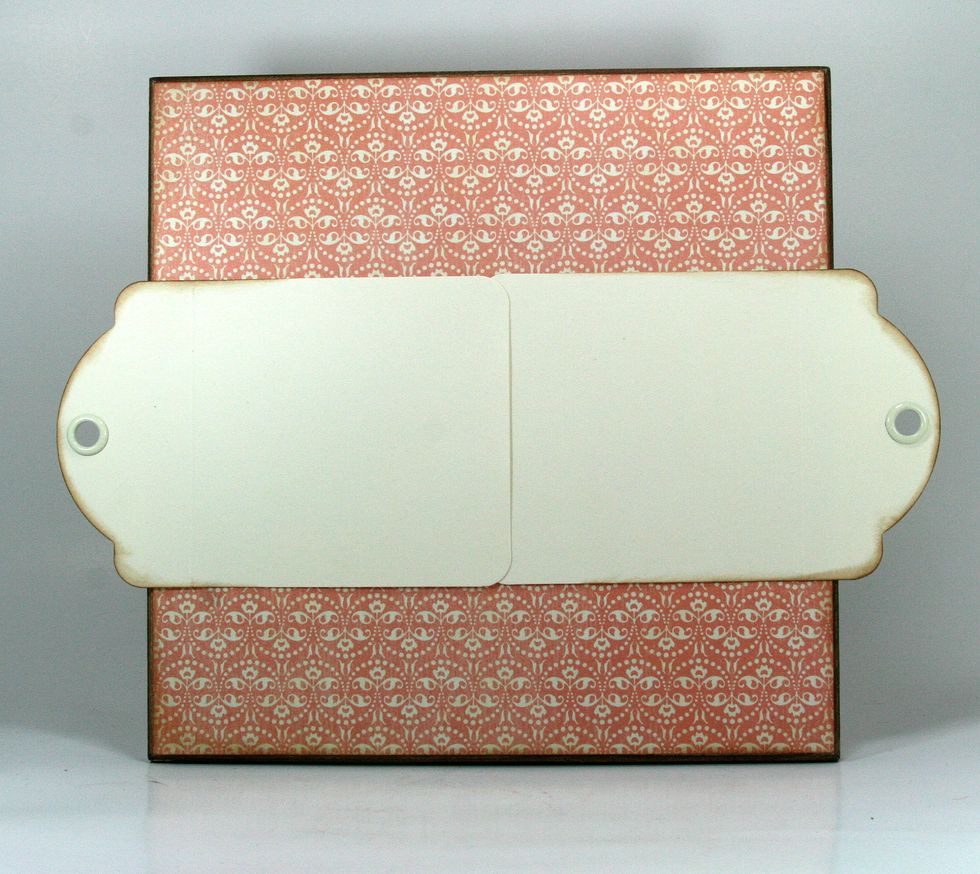 Attach 2 tags from the Ivory Medium Tag Book from Graphic 45 Staples.
Adhere a layer of Graphic 45 Sweet Sentiments~Spring Has Sprung.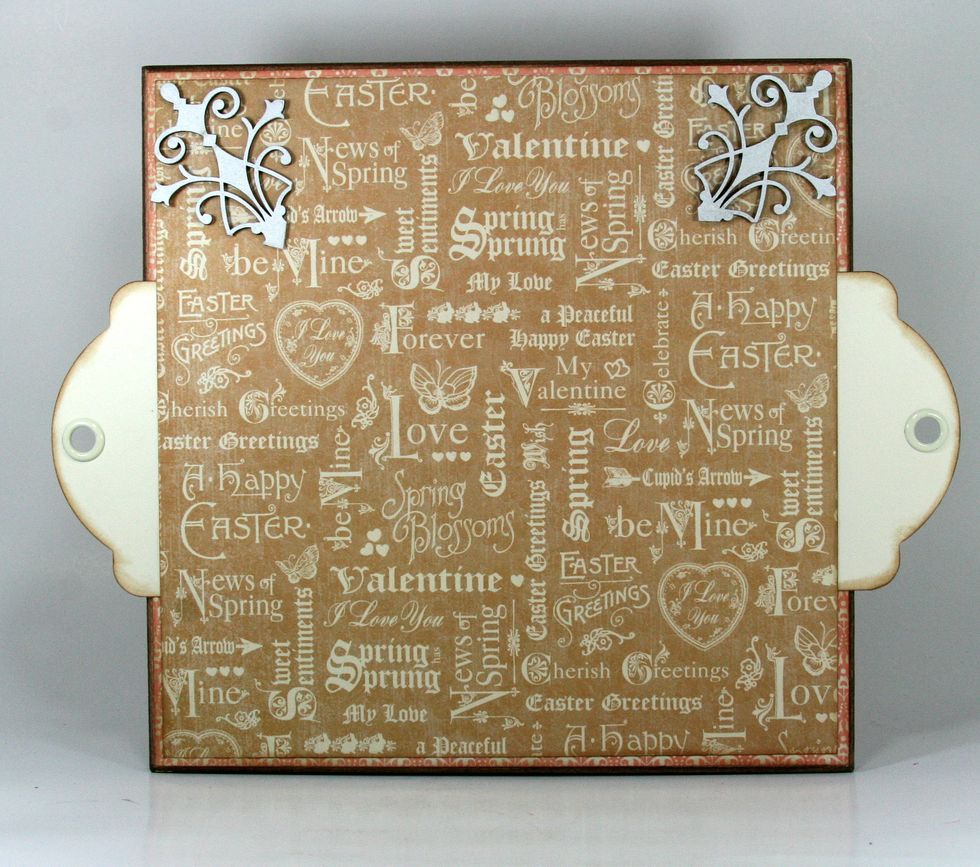 Add 2 Dusty Attic chipboard flourishes to the top corners.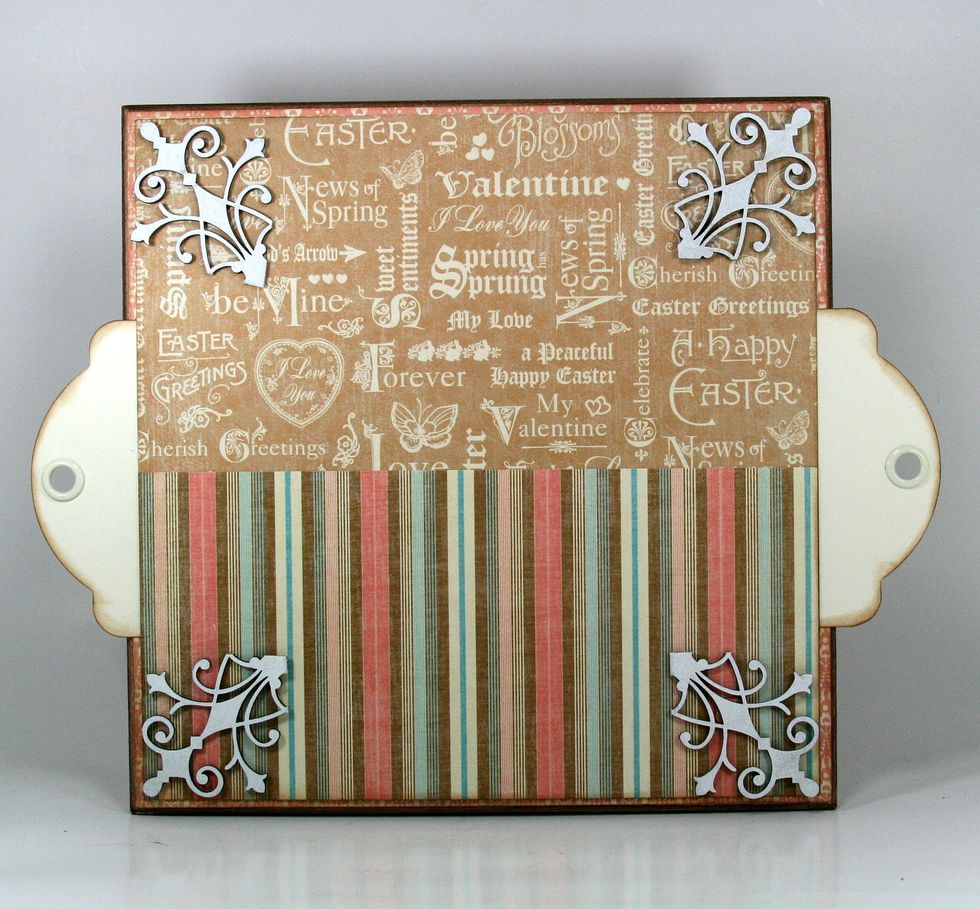 Layer a stripe on the bottom from Graphic 45 Come Away With Me~Pleasure Trip. Finish of corners with additional chipboard flourishes.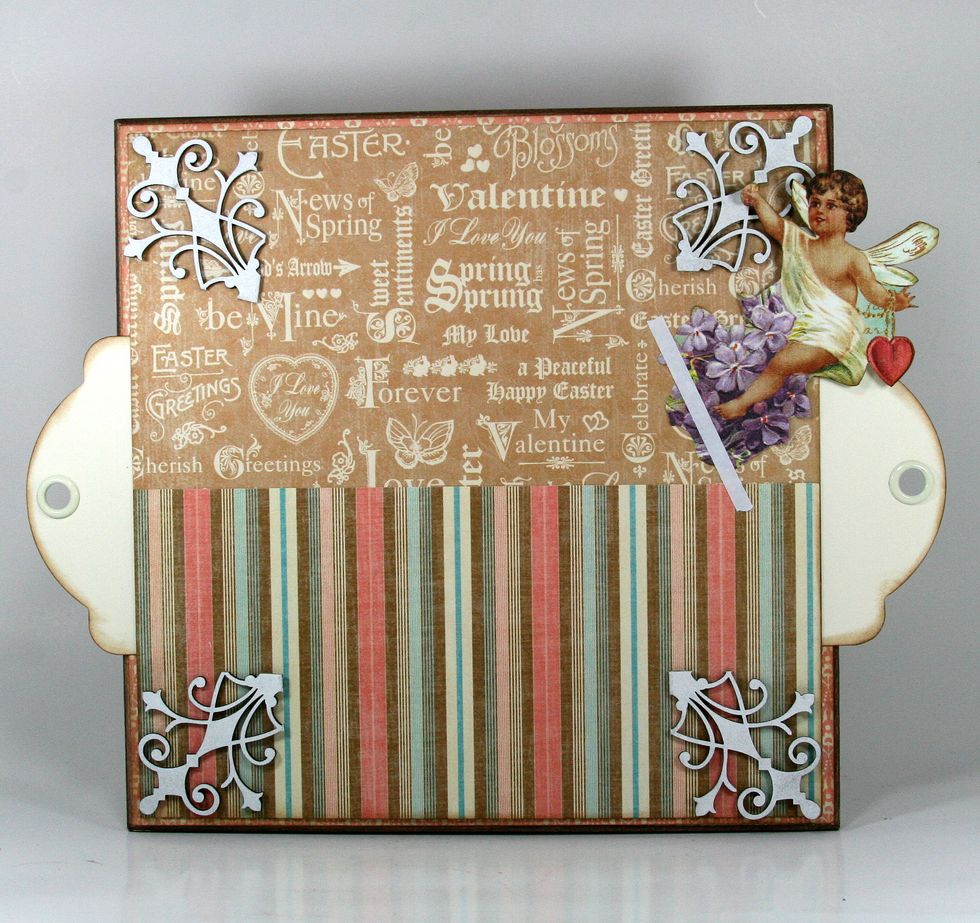 Add fussy cut cherub from Graphic 45 Sweet Sentiments~ Sweet Sentiments to top right edge,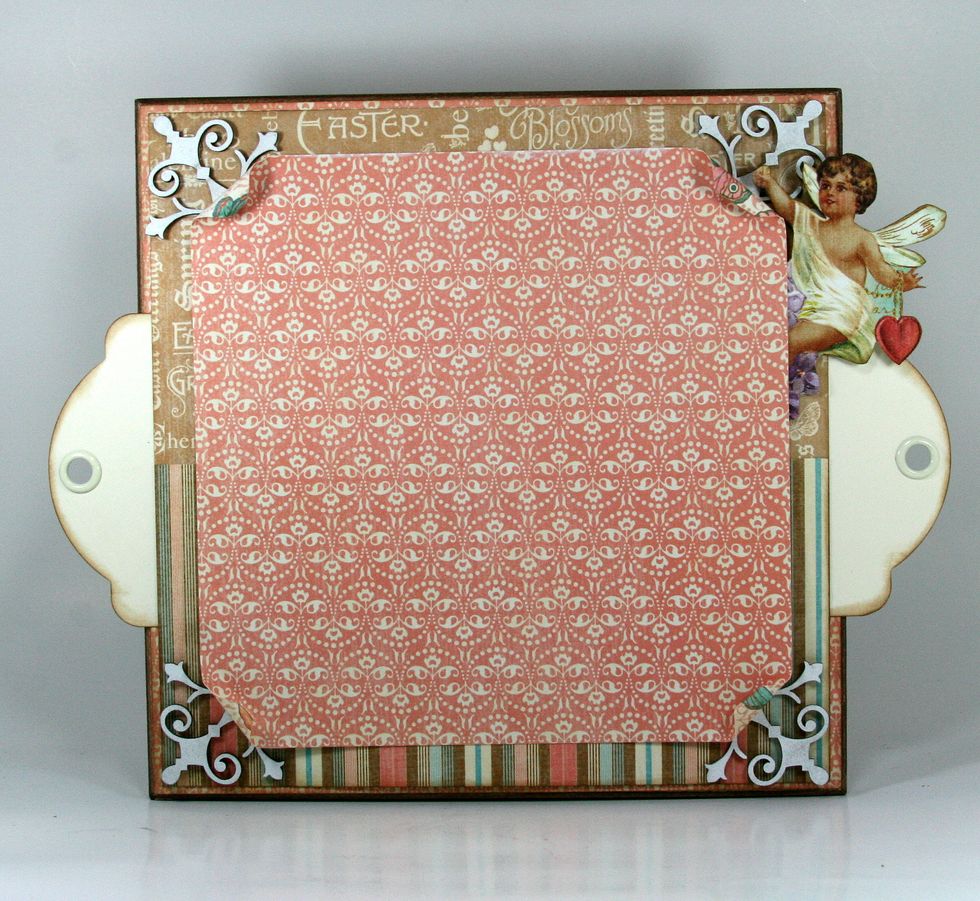 With white ink edge another layer of the Graphic 45~Heart Song and curl corners.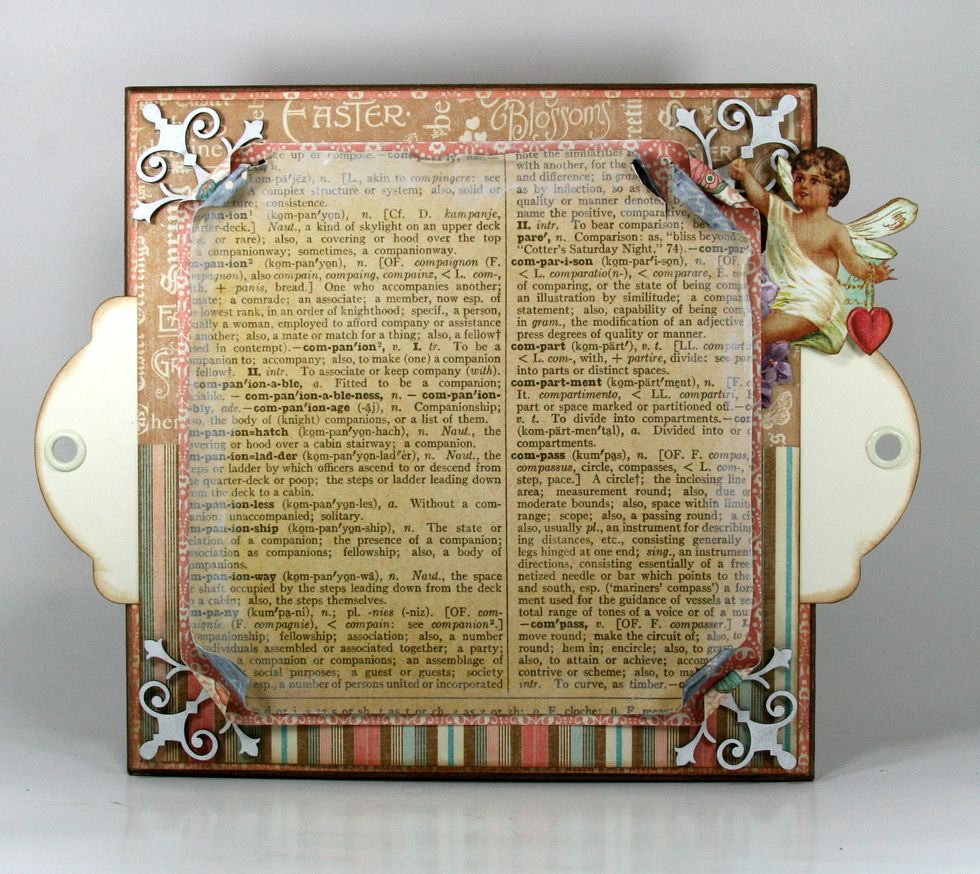 Add center square of Graphic 45 Typography~Journey. This has also been inked and curled.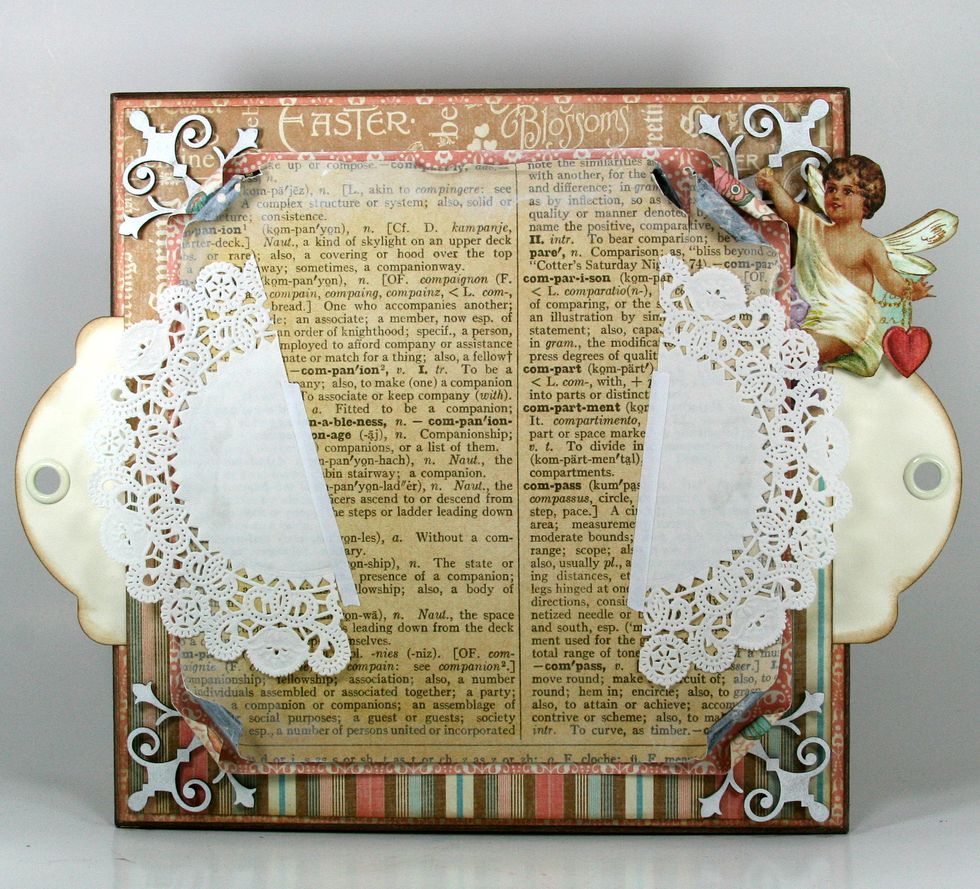 Cut a large paper doily in half and attach.
Add the postcard image from Graphic 45 Sweet Sentiments~Be My Valentine to center.
Layer on these half banner shapes with additional Typography pattern.
Insert another post card to the painted frame.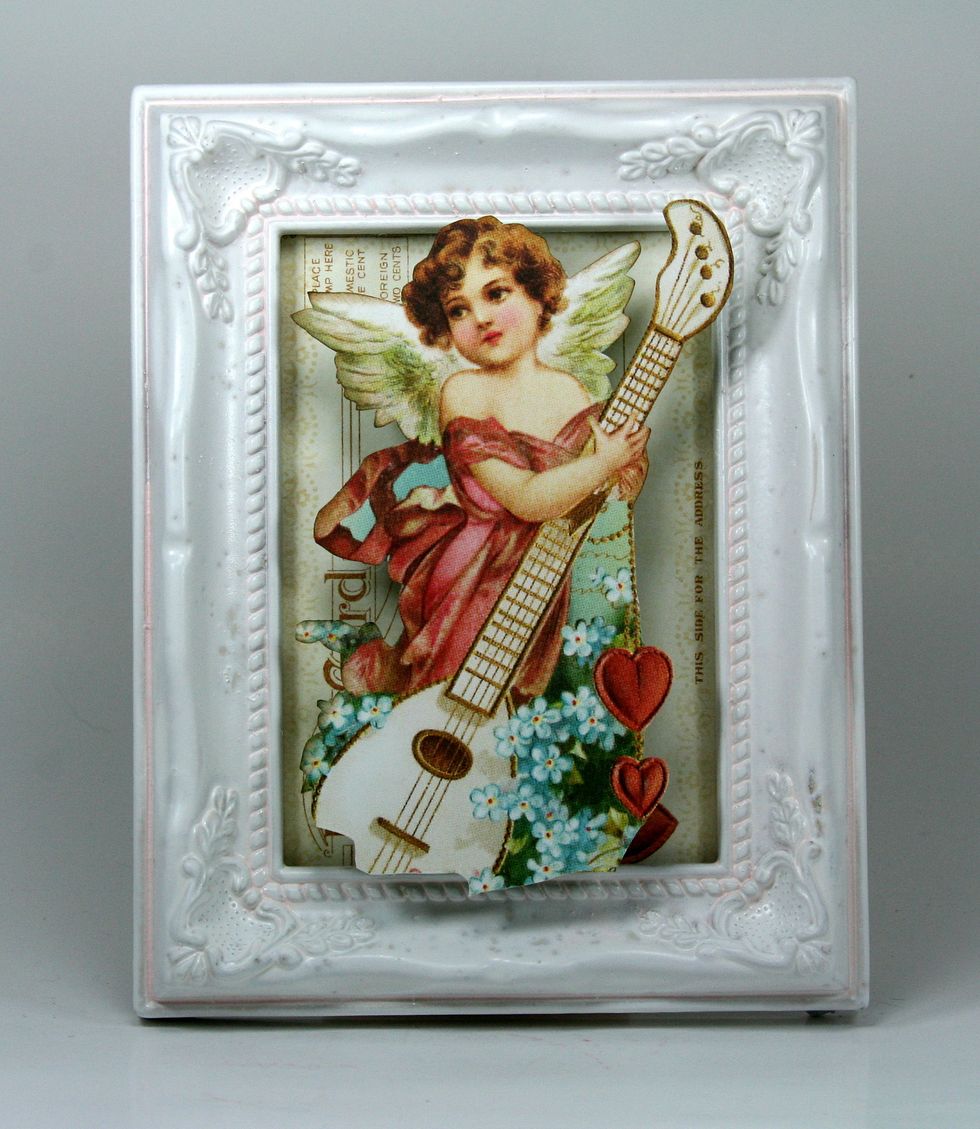 Add angel from Graphic 45 Sweet Sentiments~Sweet Sentiments to center on many layers of foam spacers so it will have dimension.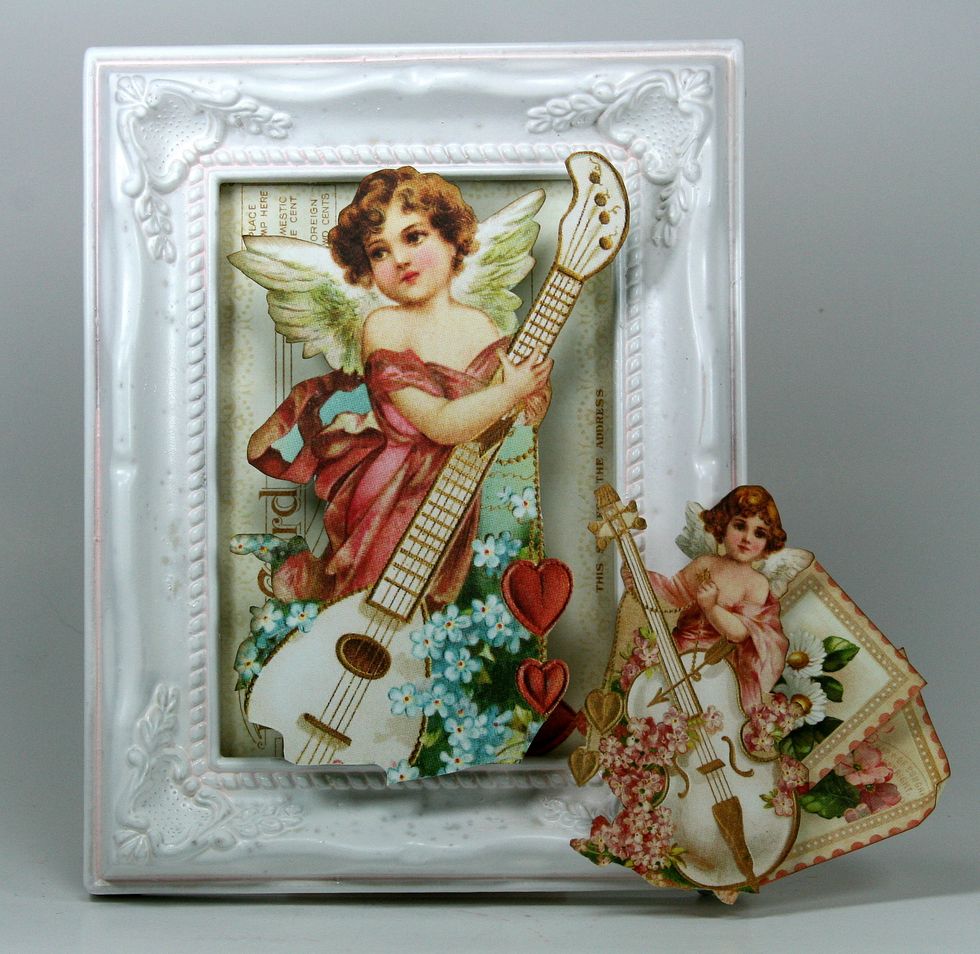 Adhere trimmed stamps from Graphic 45 Sweet Sentiments~Spring Has Sprung and cherub to the bottom right corner.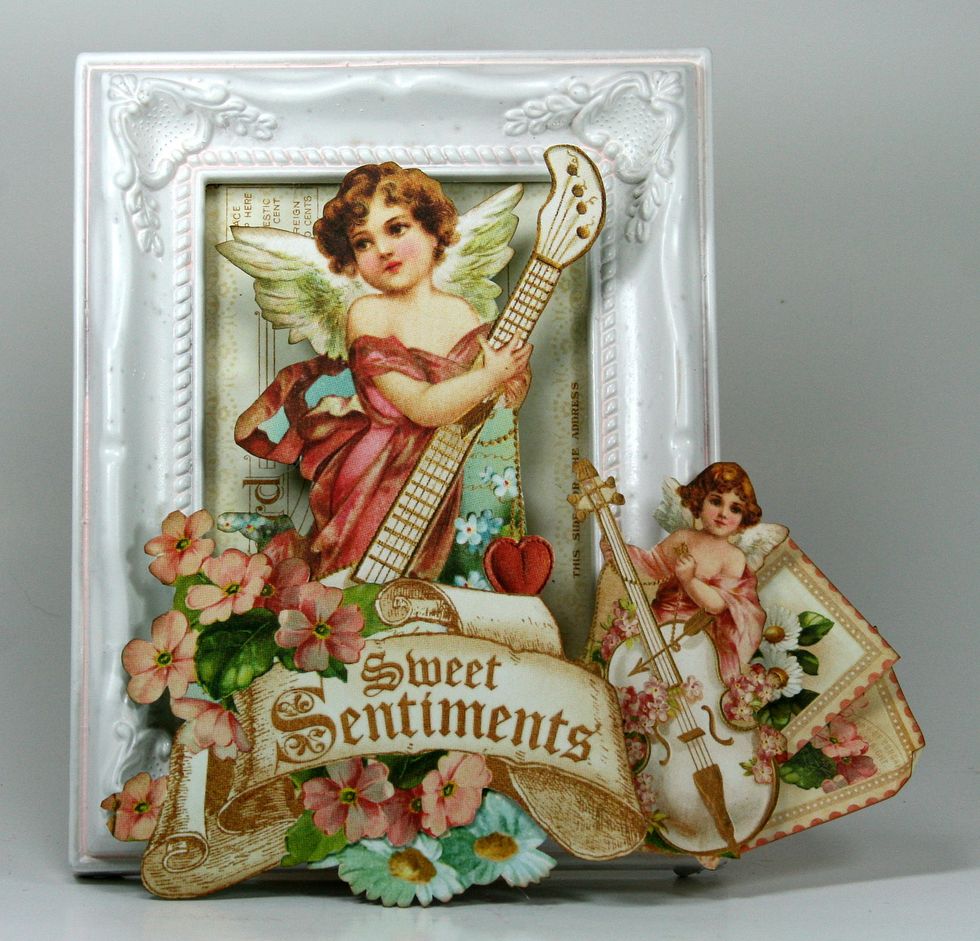 Next comes the Sweet Sentiments banner.
Add another layer of the same banner but attach at outside edges only with dimension in the middle.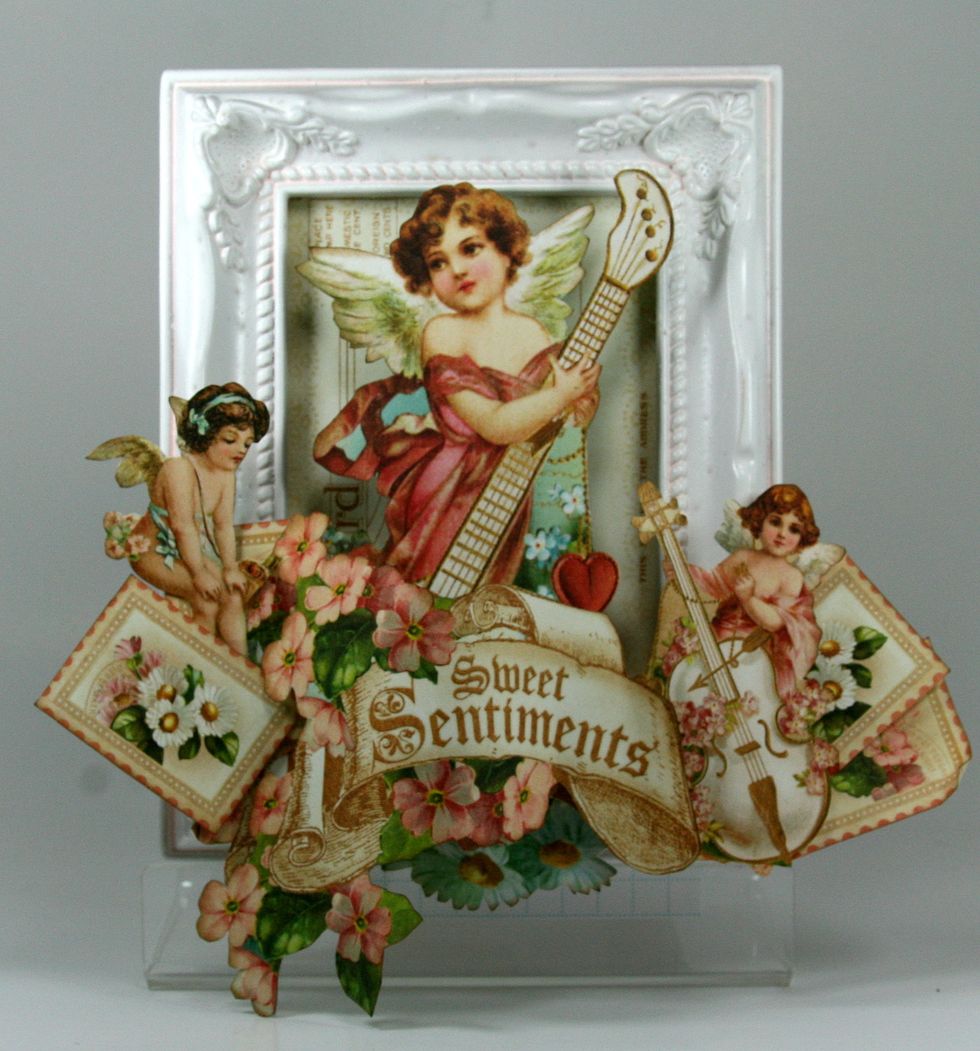 More stamps and cherubs to left corner.
Finish off center frame portion with more fussy cut flowers and butterfly.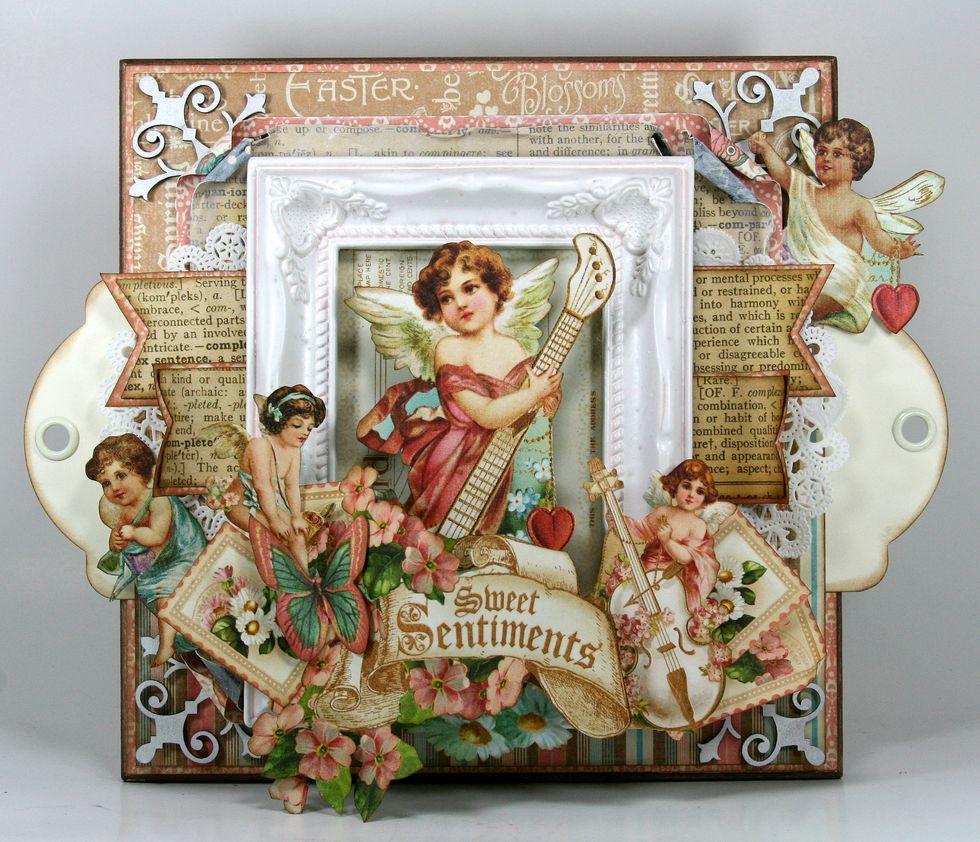 Add frame to center of plaque.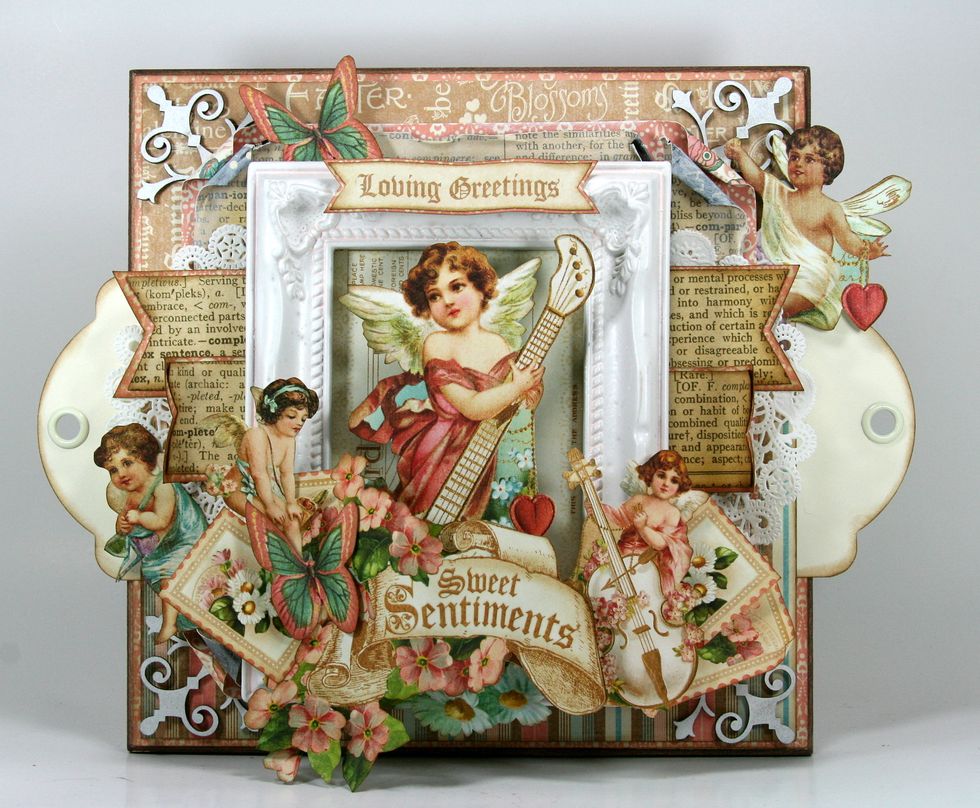 Layer on additional butterfly and sentiment banner.
Finish off frame with painted Shabby Chic Ornate Keyholes from Graphic 45 Staples.
G45 Sweet Sentiments~Sweet Sentiments
G45 Sweet Sentiments~Spring has Sprung
G45 Swee Sentiments~Heart Song
G45 Sweet Sentiments~Be My Valentine
G45 Typography ~Journey
G45 Come Away With Me~Pleasure Trip
G45 Metal Staples~Shabby Chic Ornate Key Holes
G45 Staples~Medium Tag Book Ivory
Dusty Attic Chpboard
Tim Holtz Distress Ink~Gathered Twigs
10x10 inch wooden plaque with hanger
Small white painted frame.
paper doily