Want to know what that "Other" category is using up capacity on your iOS device is? Well now you can. Thanks to Mac|Life magazine for the info.
30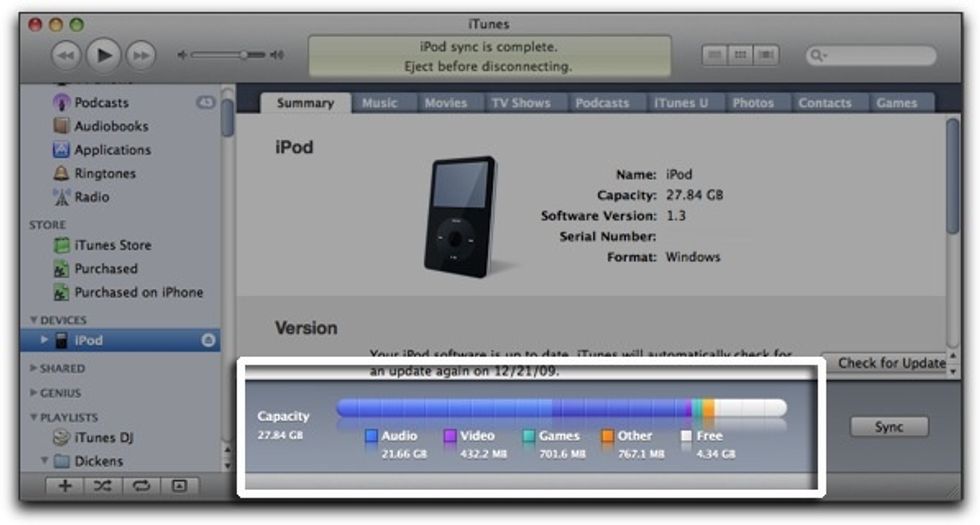 When your iOS device is connected, there is a data category called "Other" (to the right in orange). (I know this is an iPod that doesn't run iOS, but it was a stock image.)
Your apps and the total amount of space they take up are listed in order, largest to smallest.
Tap on an app to see how much space the app and data use independently. You can optionally delete the app and it's data permanently from this view.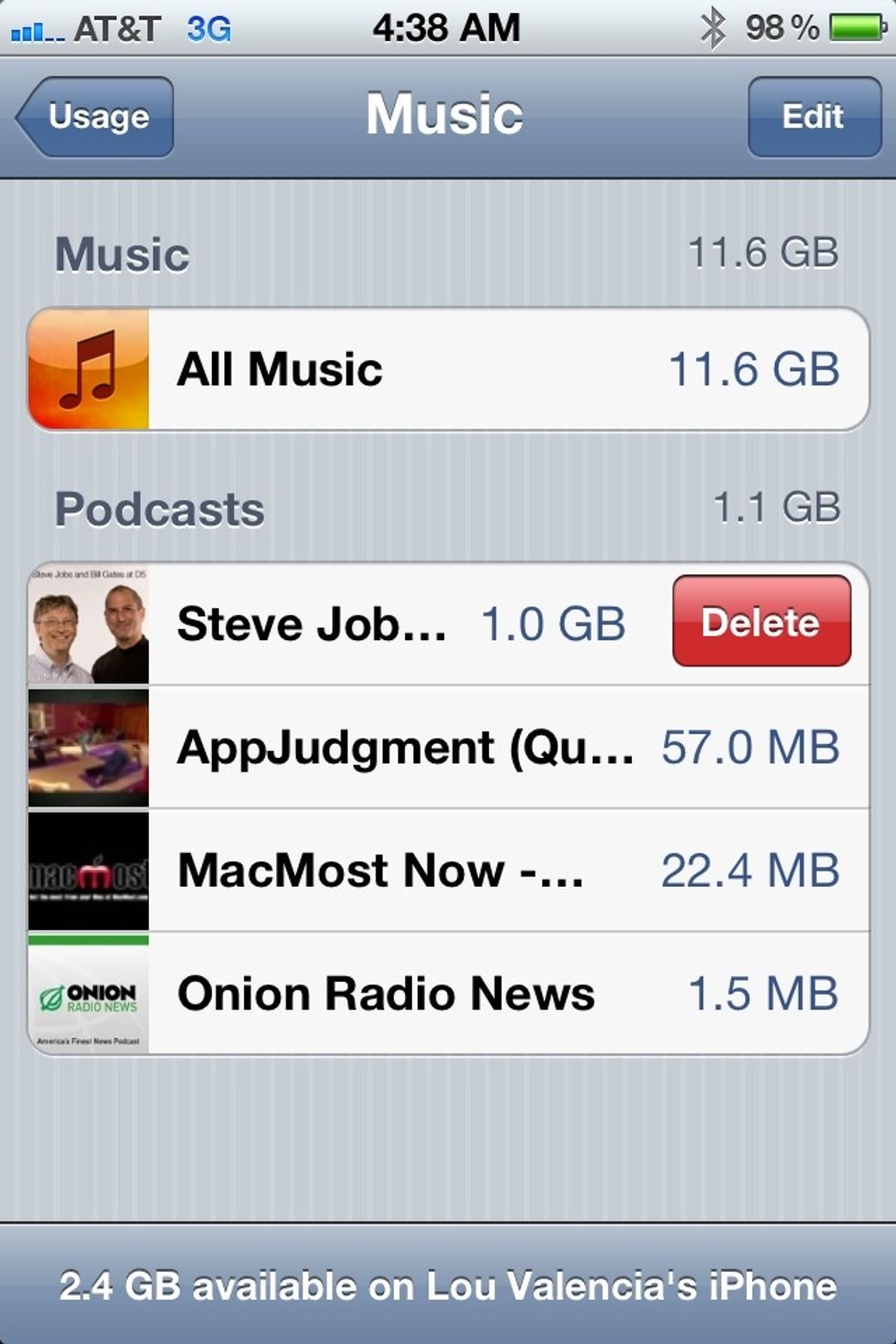 Some Apple apps let you swipe to delete individual items.
Another option is to delete some data directly from within the app. For example, if you have the app GoodReader and want to reduce its data, go into the app and delete some of the PDFs stored there.
iTunes (PC or Mac)
iOS device
iOS 5.x or greater