Ever wanted those effortless curls that the Victoria secret models advertise? Well there is a simple, no heat way to get them!
First you'll want to put your hair in a sock bun. If you don't know how to do one, there are plenty of tutorials on here that'll teach you.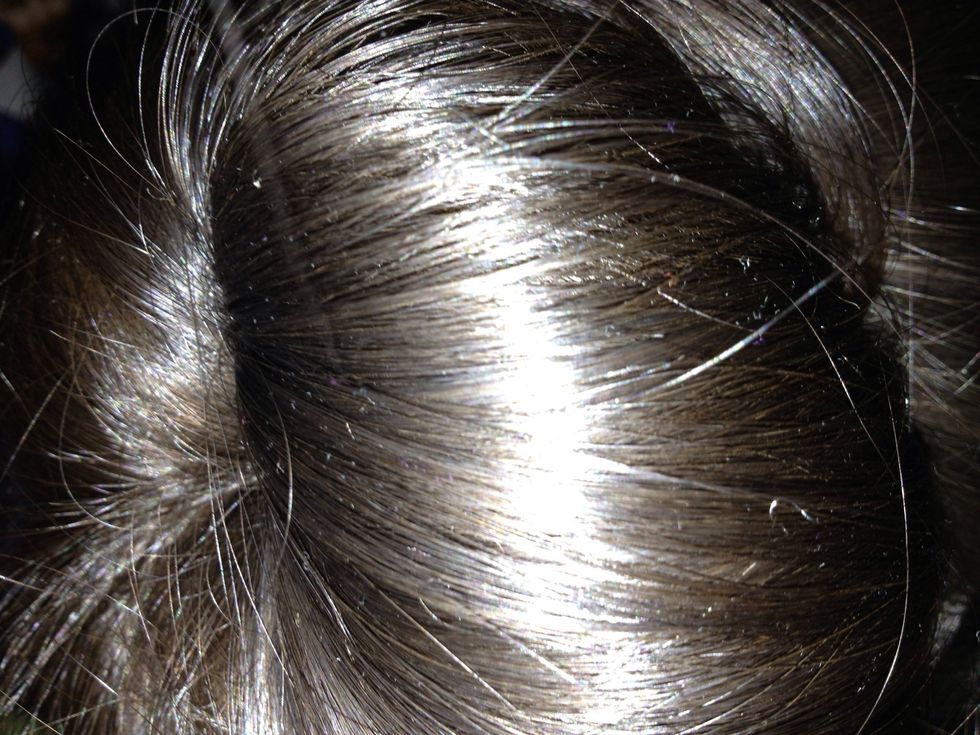 Here's my sock bun, a close up. When doing one, I use moroccan oil to keep my ends inside the bun, and a plus is having the hair smell amazing.
Then once you have a sock bun, you just sleep in the bun (it's actually comfortable). Or what I did was do the bun in the morning, wear it all day, and then sleep in it.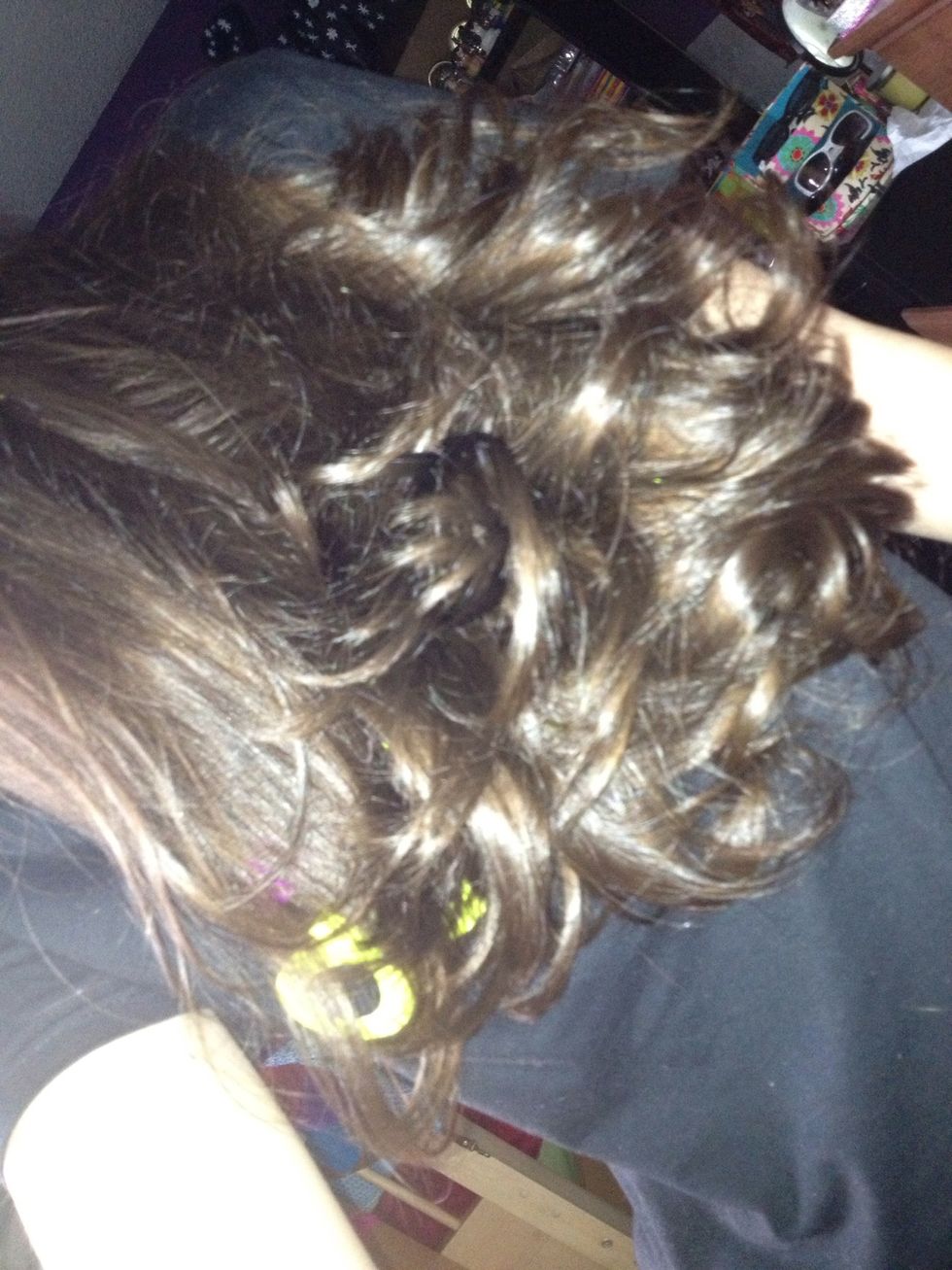 And in the morning, once you take out the bun, you have curls like these, without heat!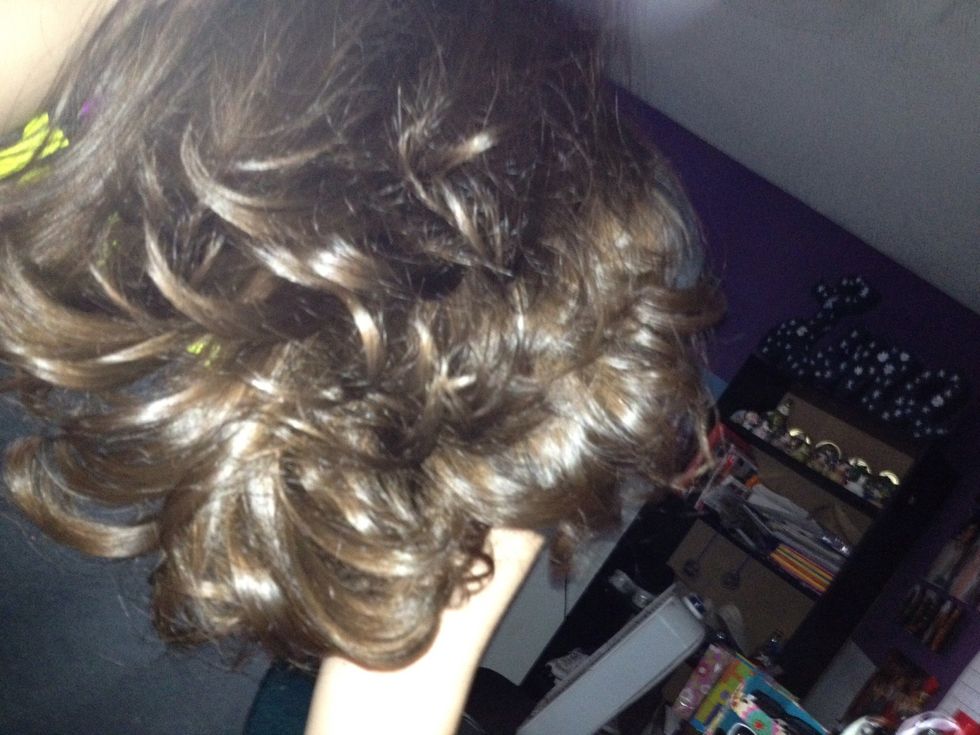 Other times I do these, the curls are better, but the bun I did yesterday wasn't very tight and started falling sort throughout the day.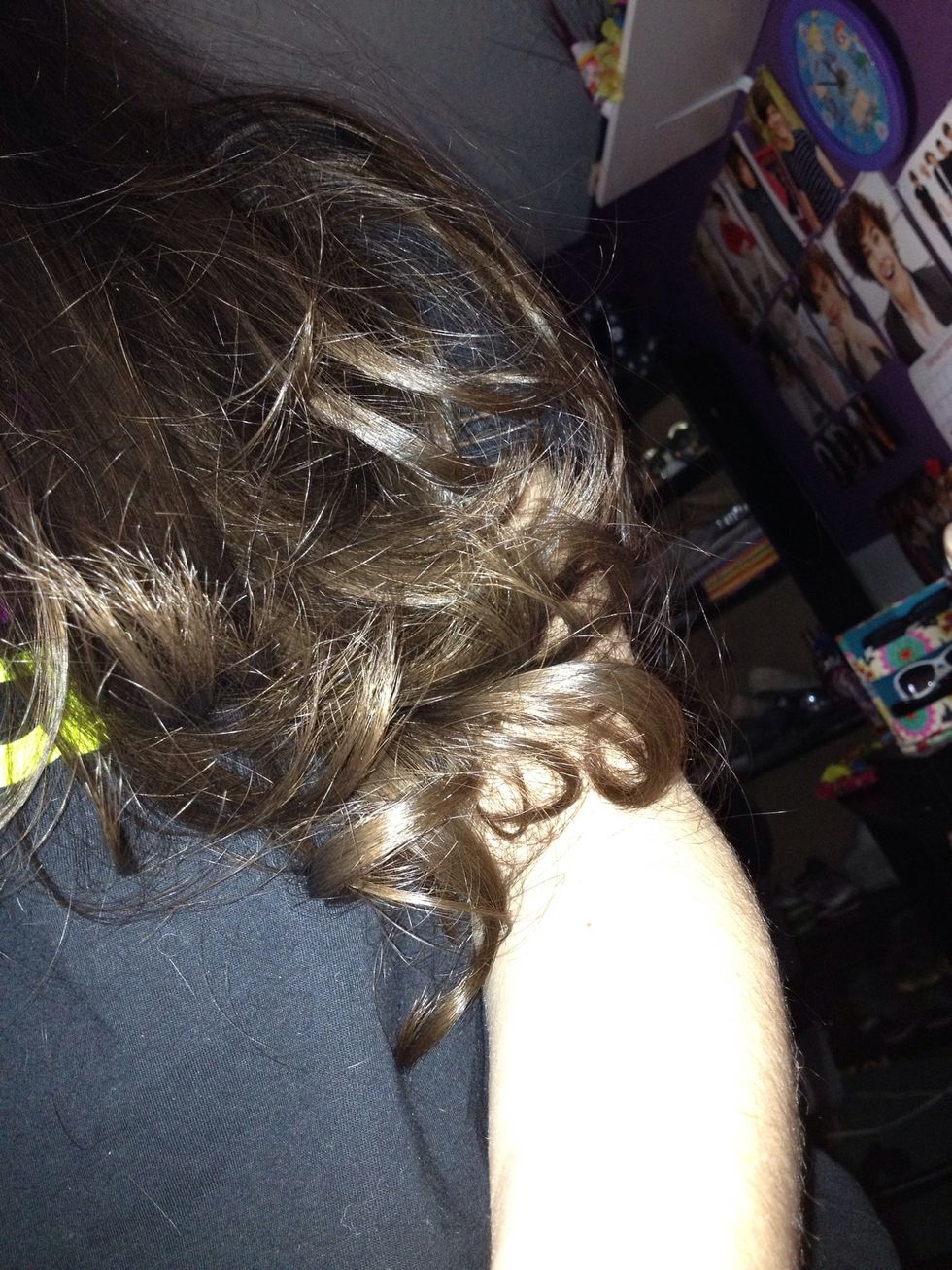 But trust me, the curls look amazing! Doing a tight bun with help.
Also if you're looking for more volume in your hair of the curls, I would add the volume to the bun, by teasing and high bun.
Sock bun donut
Moroccan oil
Bobby pins (if needed)