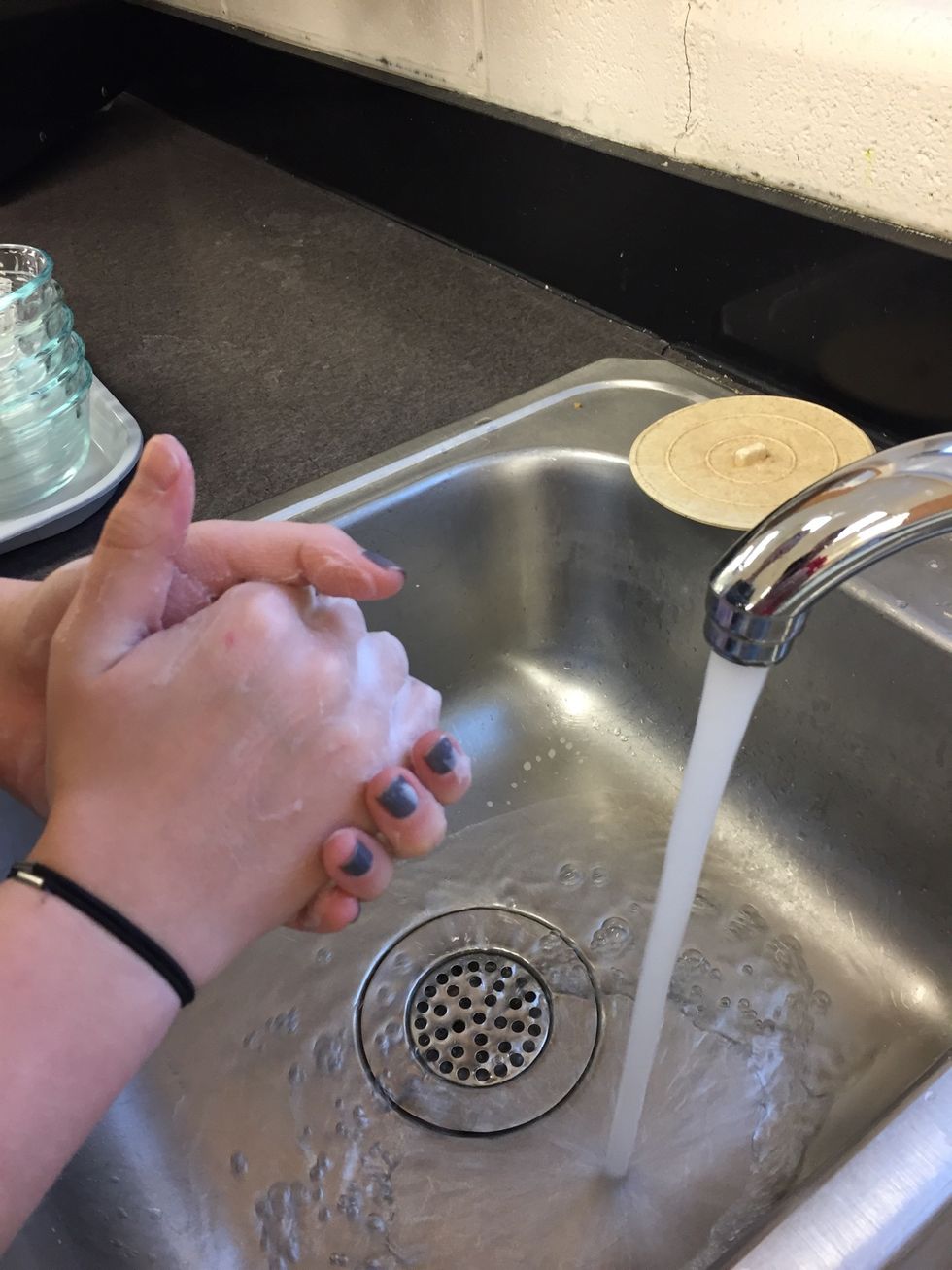 Wash your hands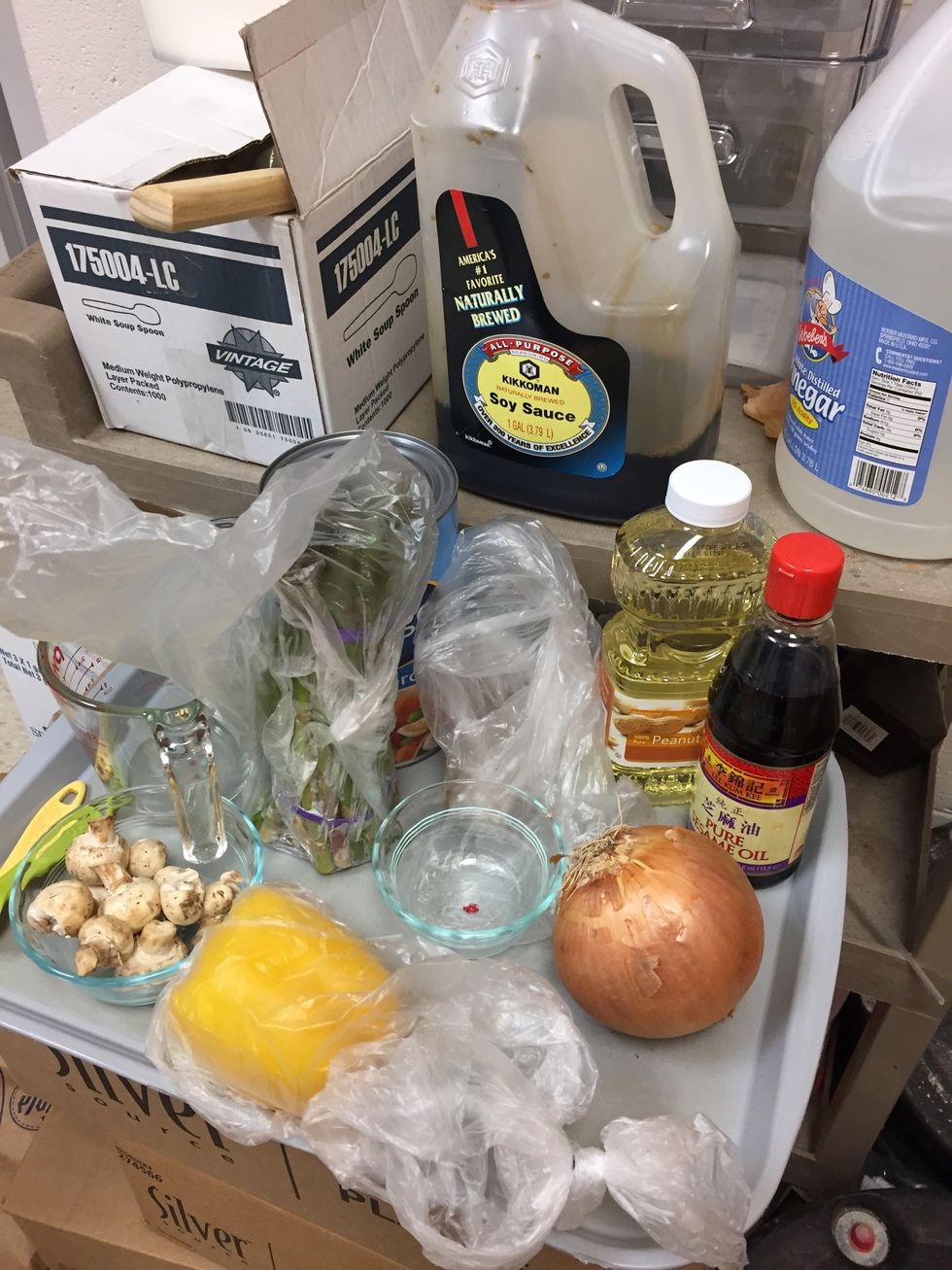 Gather your ingredients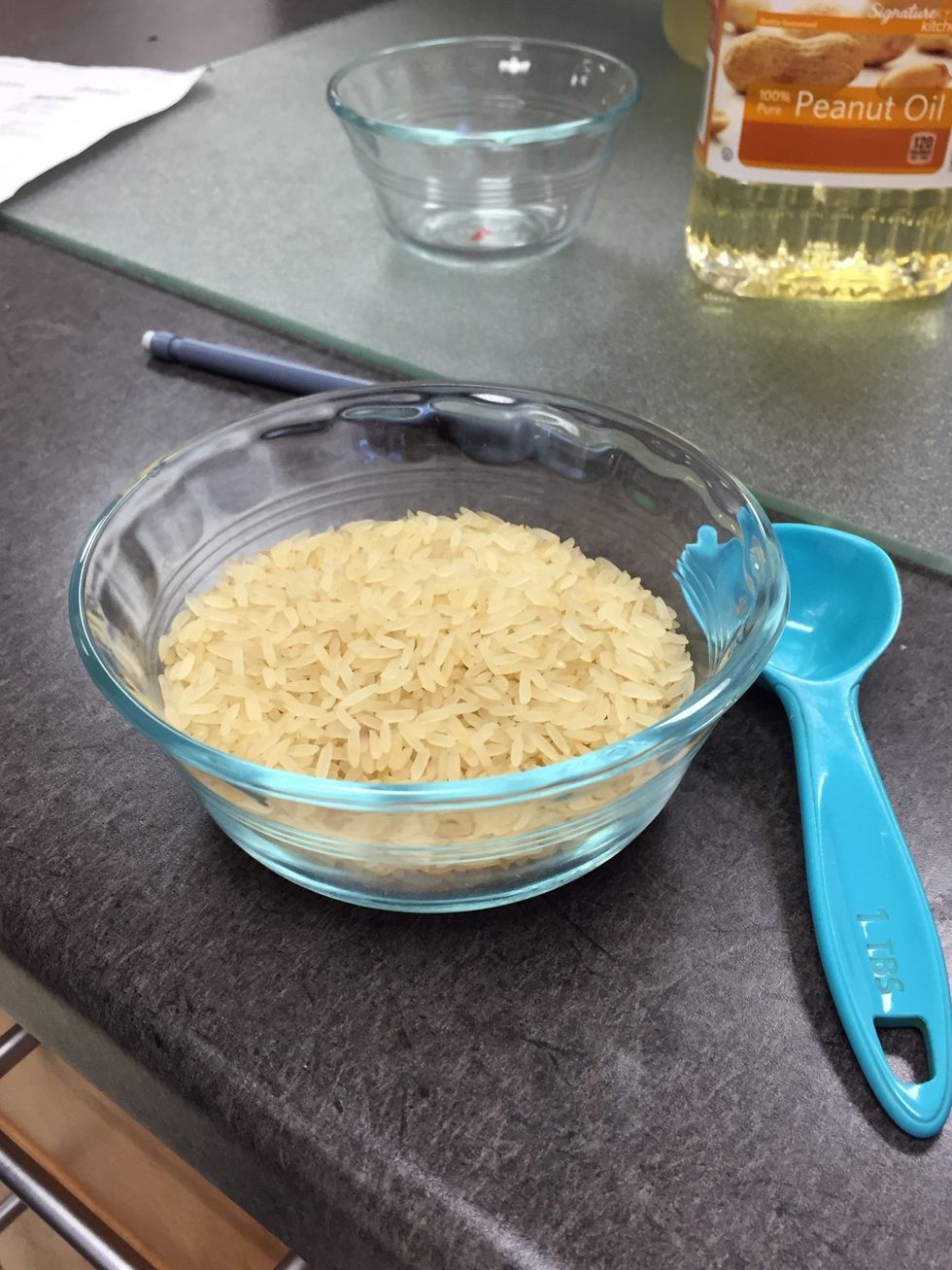 Measure 1/4 Cup and 2 Tbsps of uncooked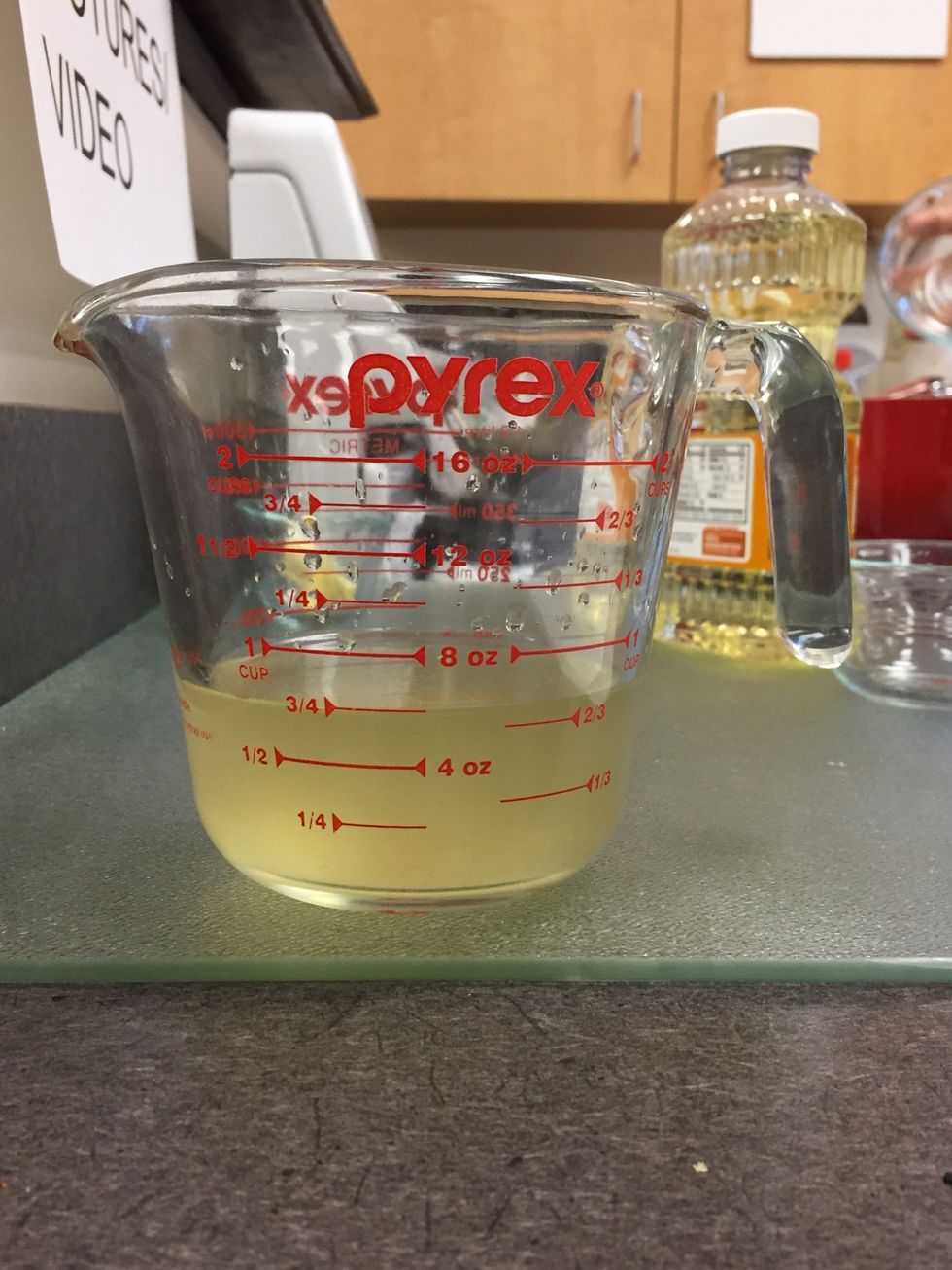 Measure out 3/4 Cup of chicken broth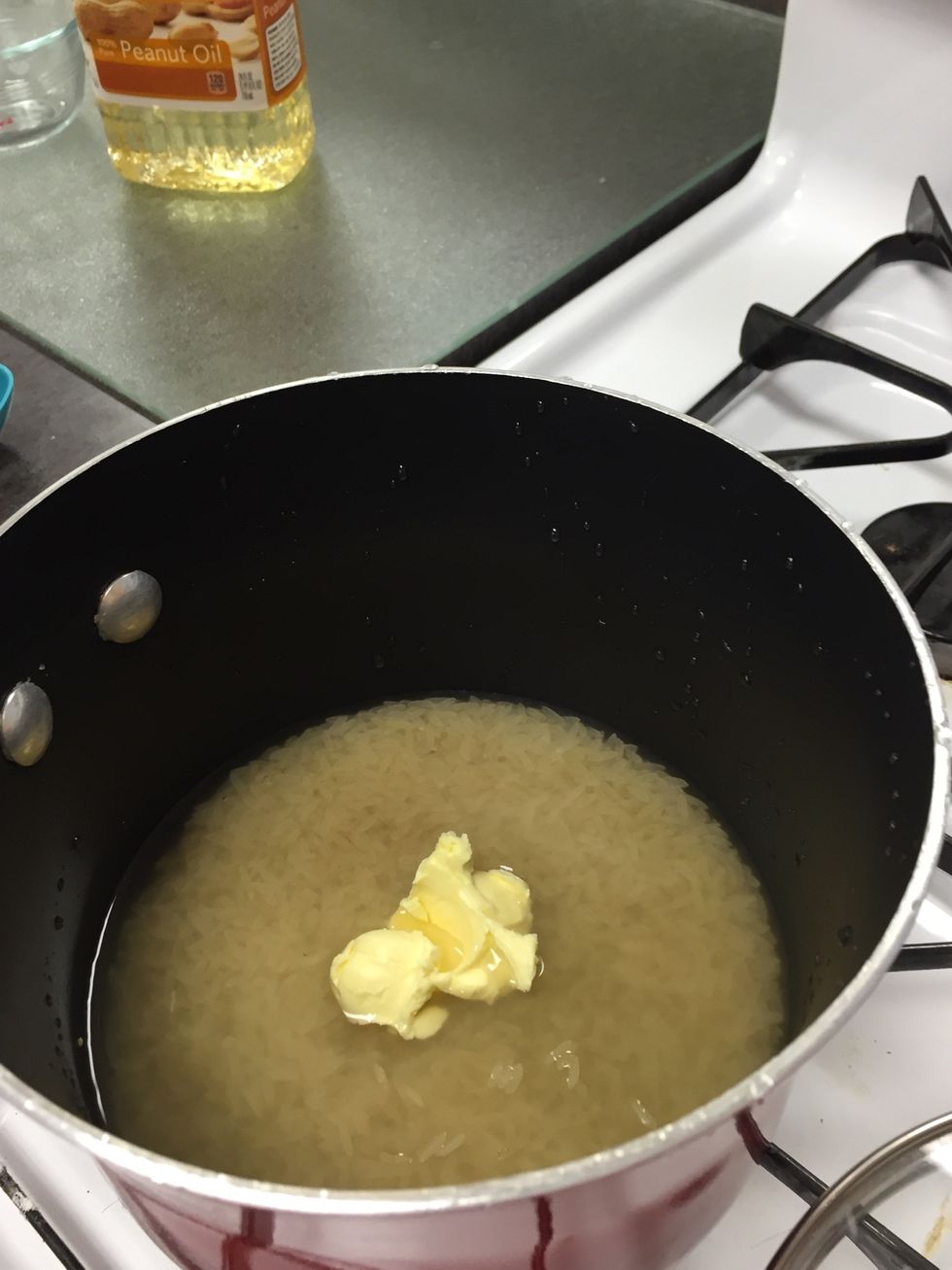 In a saucepan combine broth, rice and margarine. Cover and bring to a boil over high heat. Reduce heat to low and simmer for 15 minutes, or until liquid is all absorbed.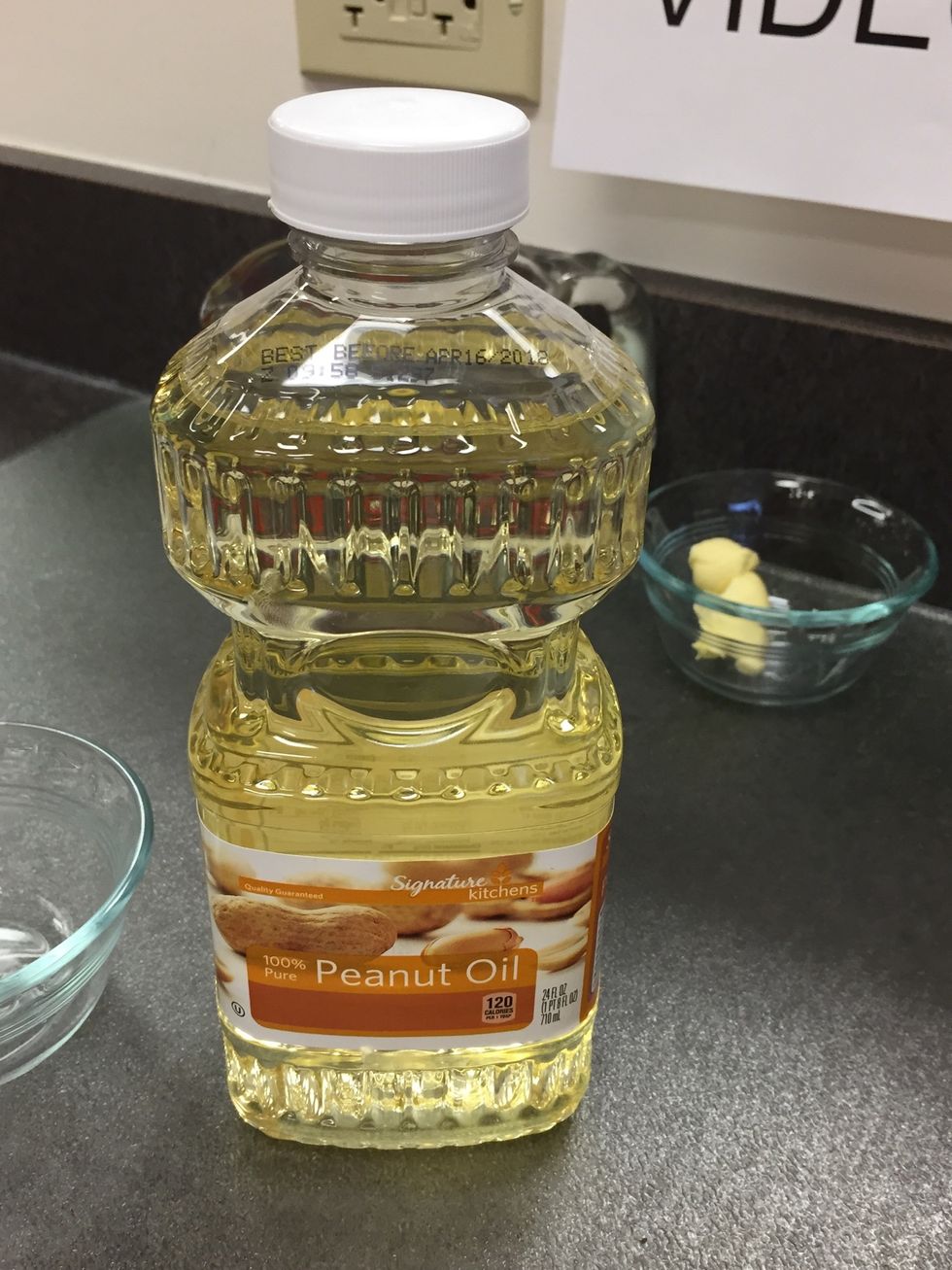 Measure 1 Tbsp of peanut oil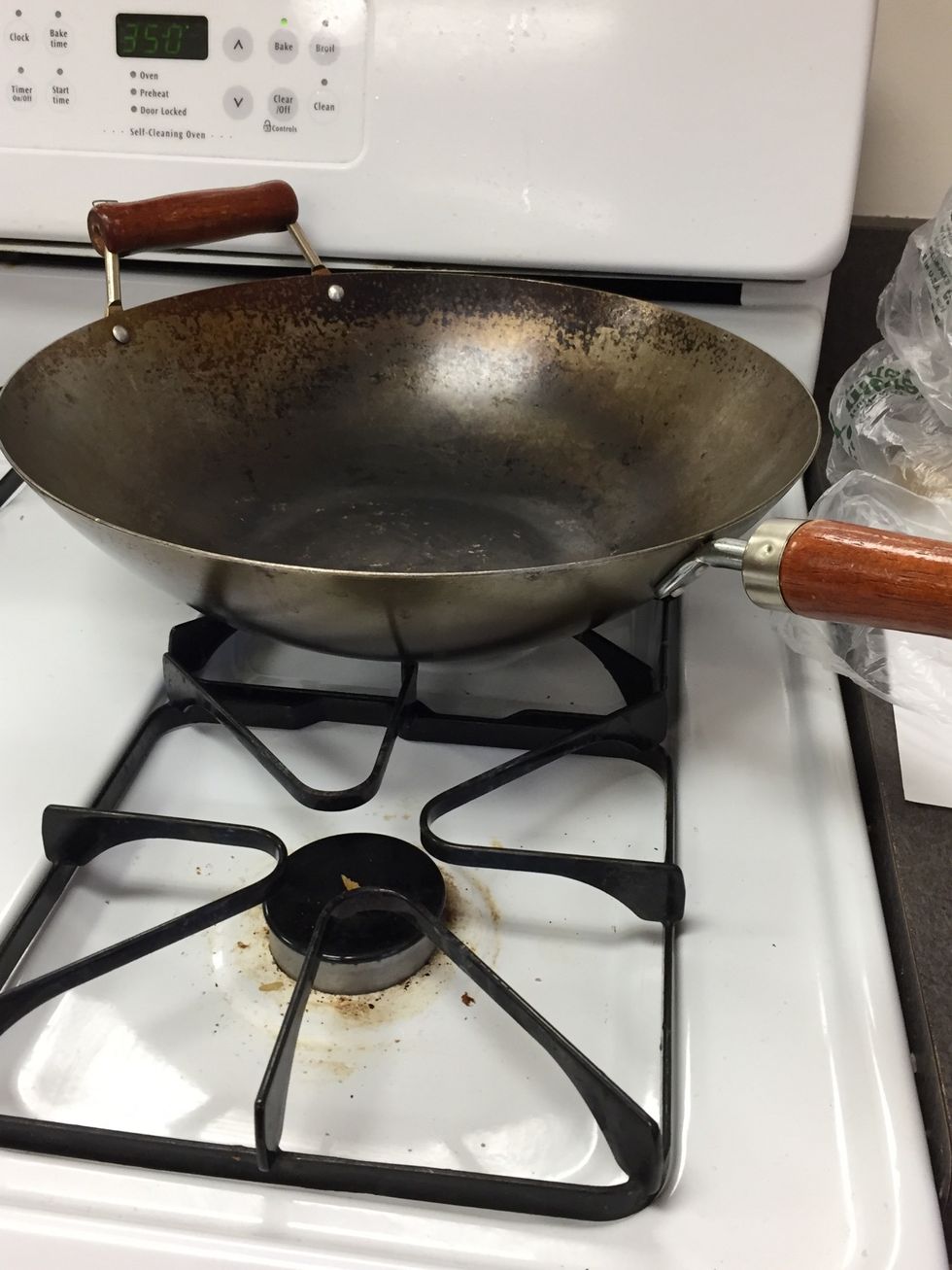 Get a wok pan and heat peanut oil over medium heat until very hot.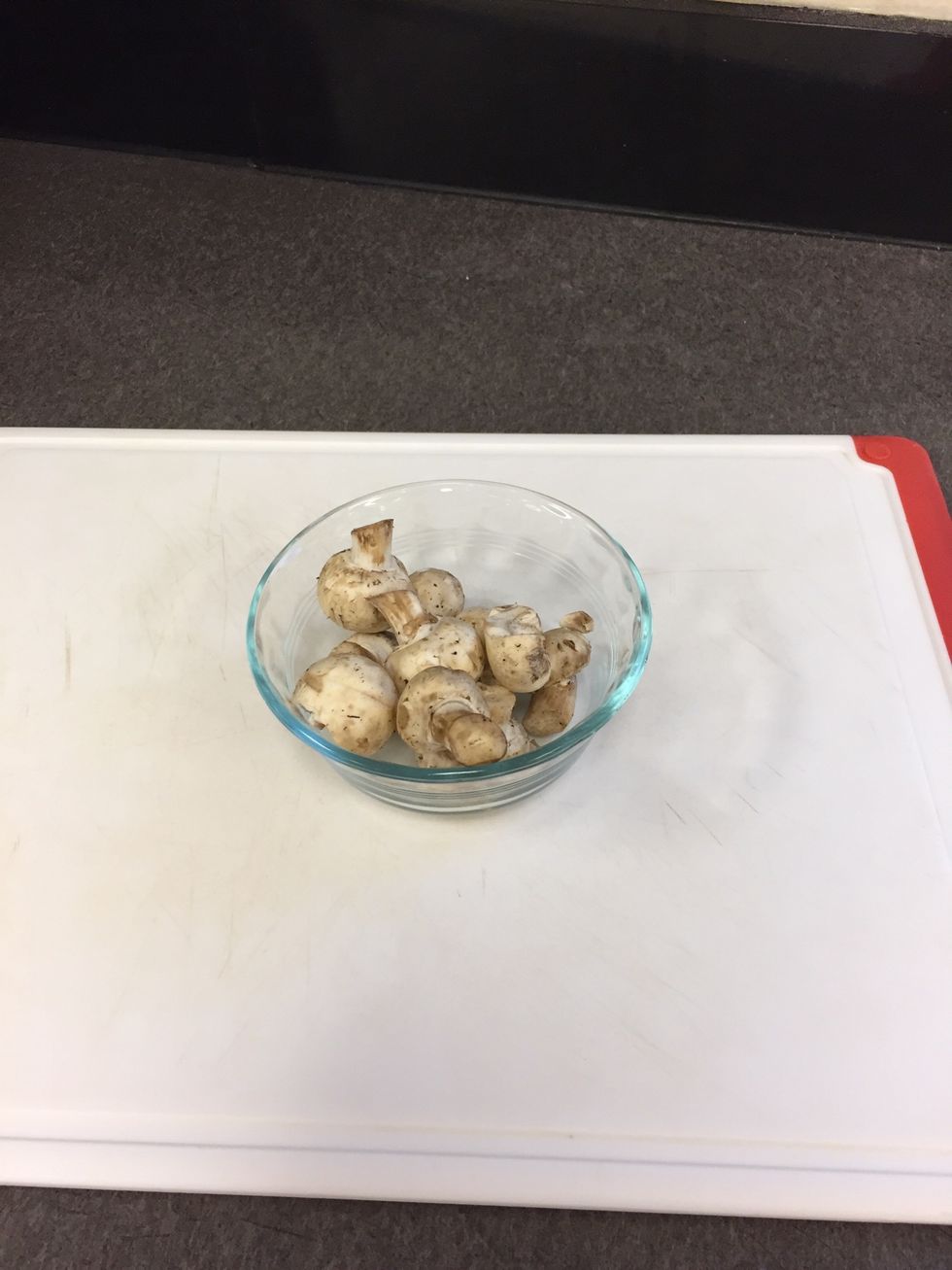 Get 1 Cup of mushrooms and slice them.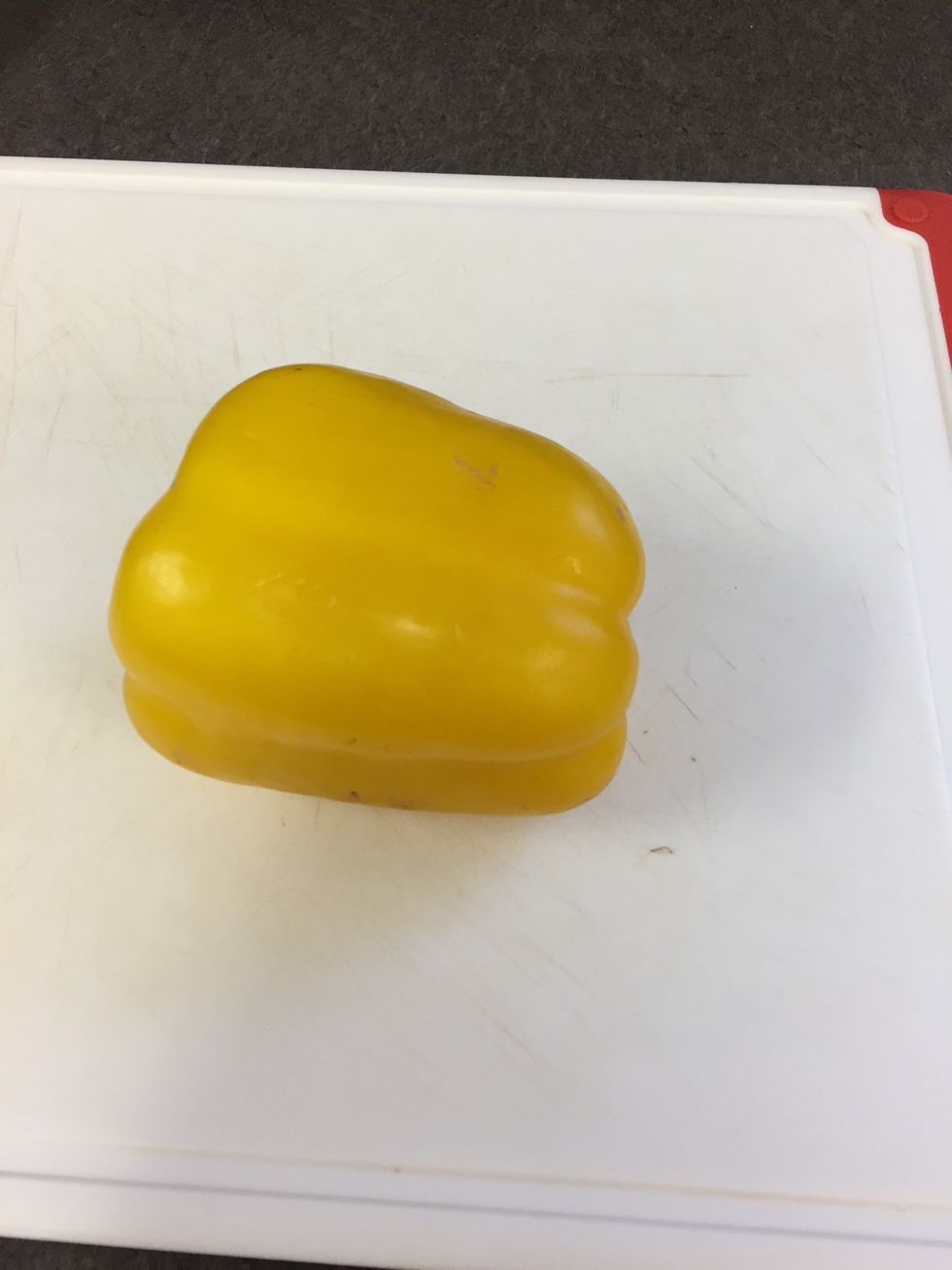 Get 1/2 a yellow bell pepper and slice.
Get 1/4 pound of asparagus and trim and cut them into 1 inch pieces.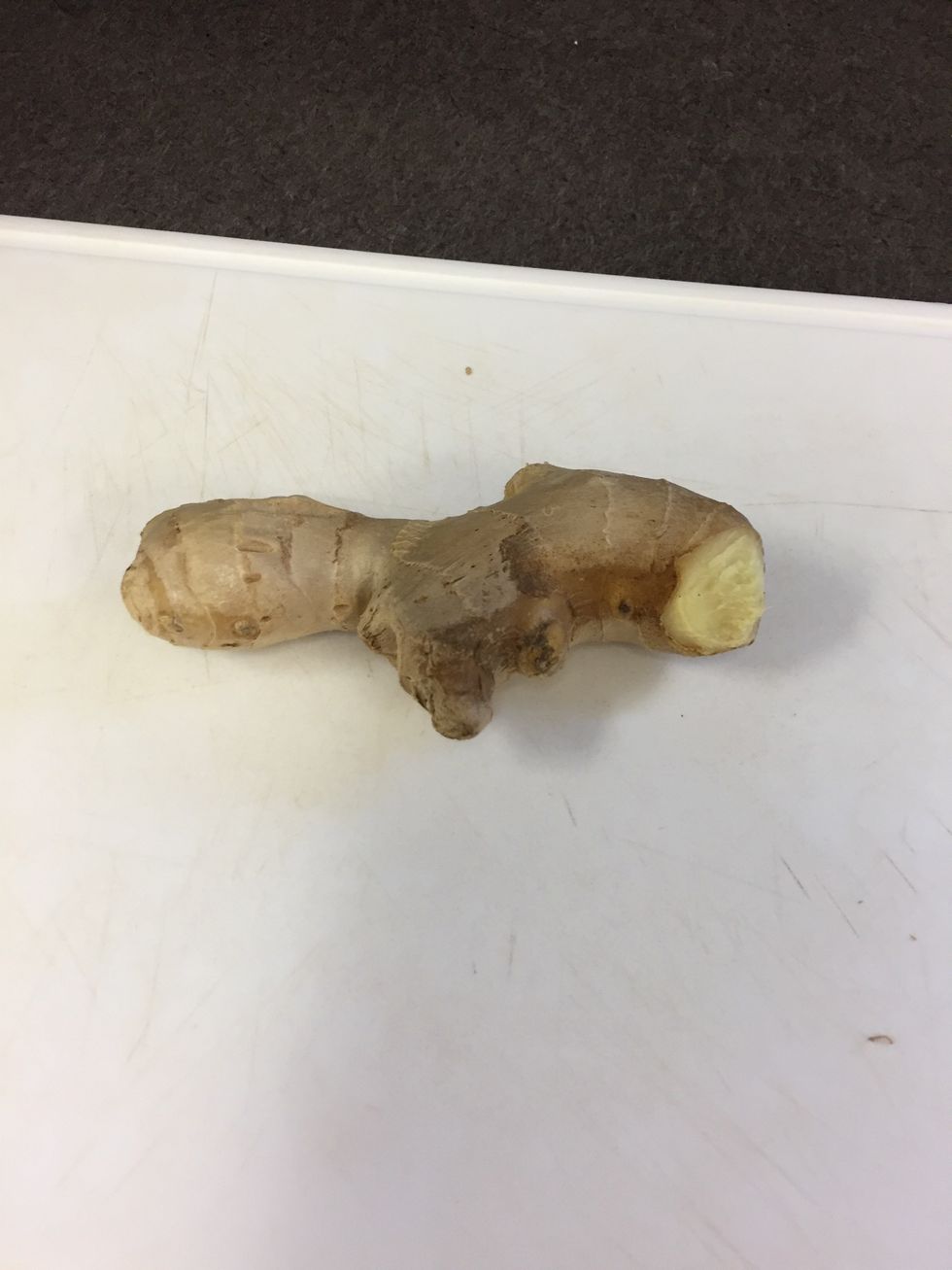 Get 1 tsp of ginger and mince.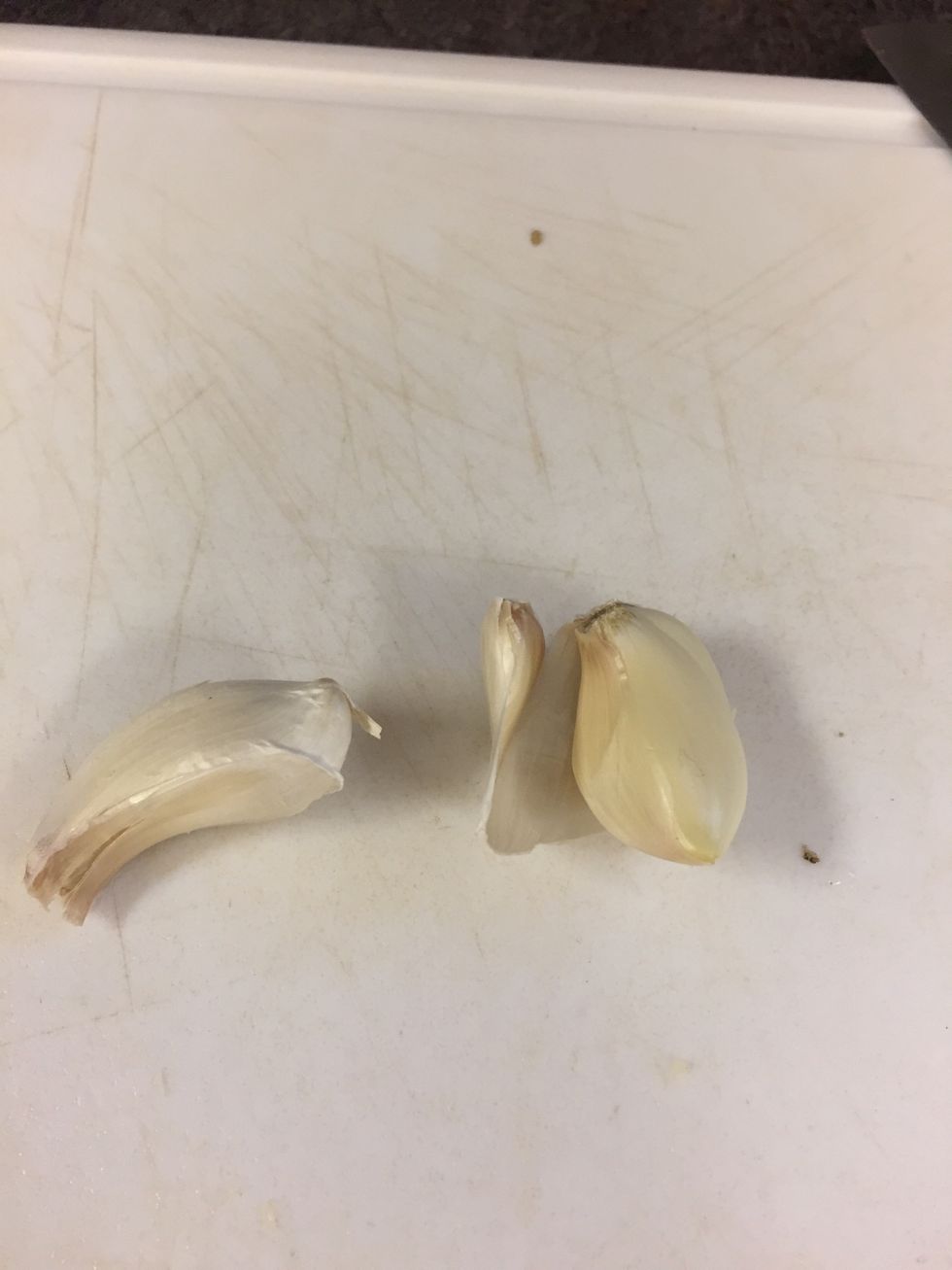 Get 2 garlic cloves, remove outer layer, and mince.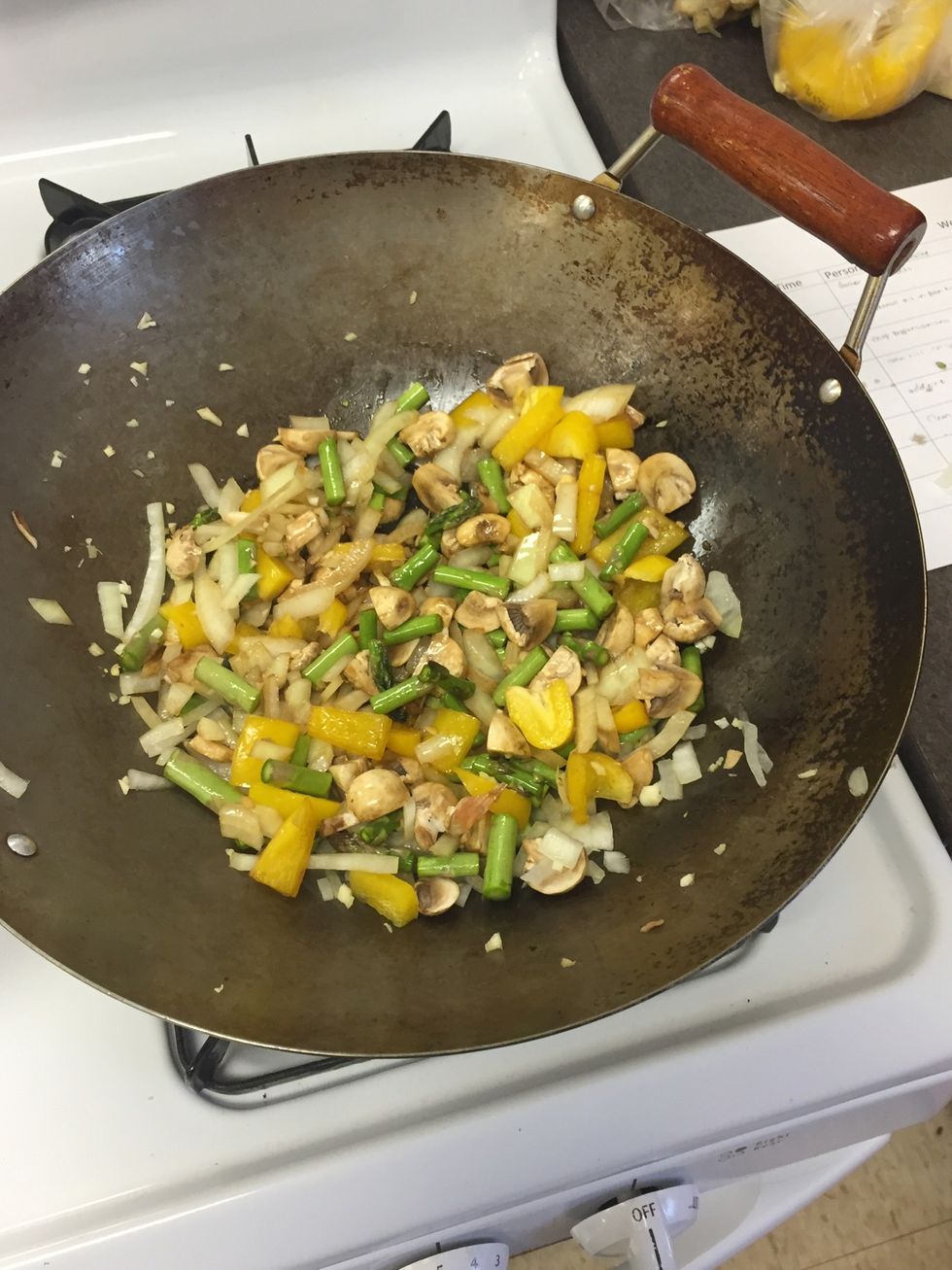 Add asparagus, bell pepper, onion, mushrooms, ginger, and garlic, Stir-fry them for 4 to 5 minutes or until vegetables are tender but crisp.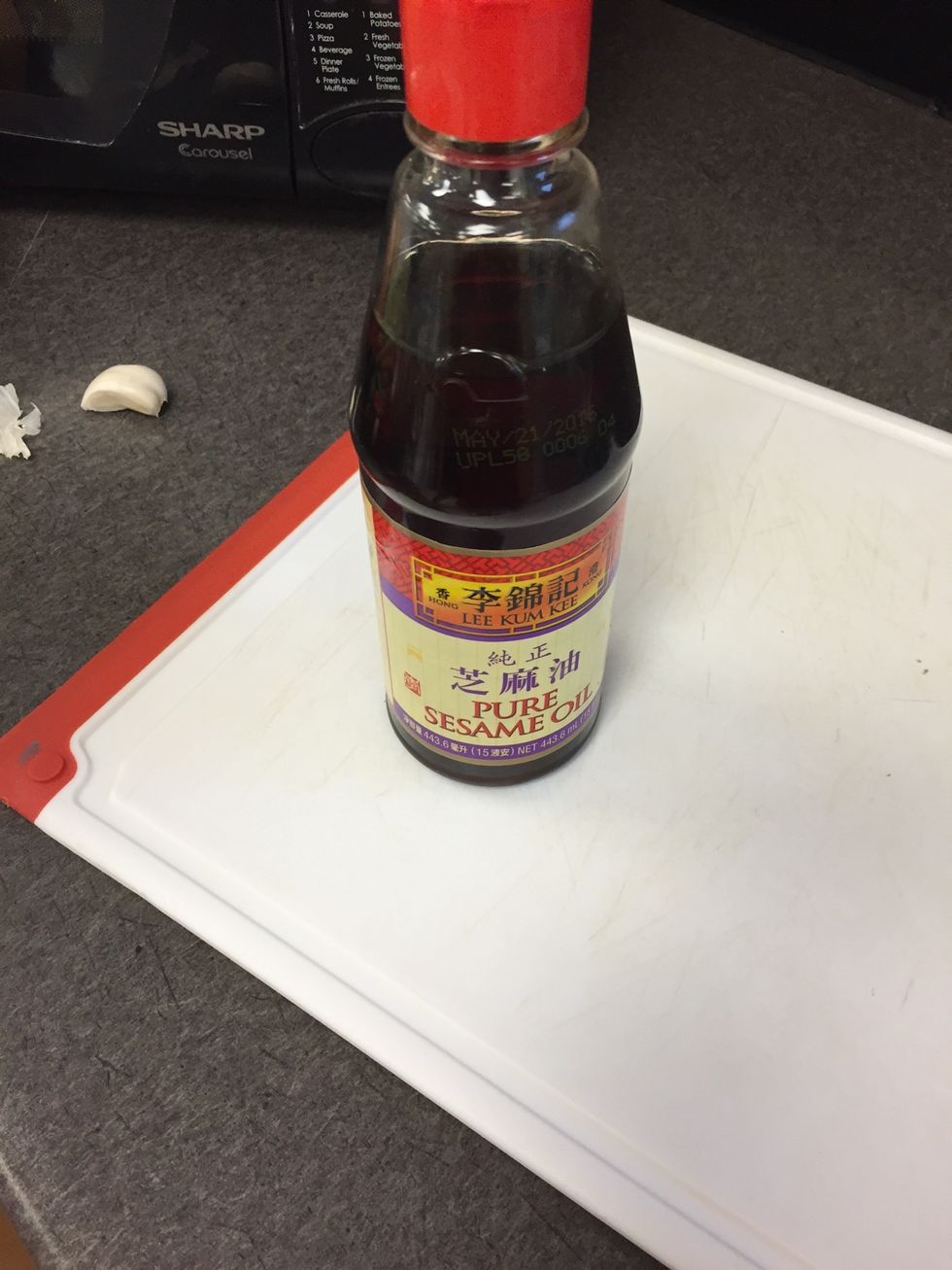 Measure 1 1/2 tsp of sesame oil
Combine with 1 Tbsp and 1 1/2 tsps soy sauce.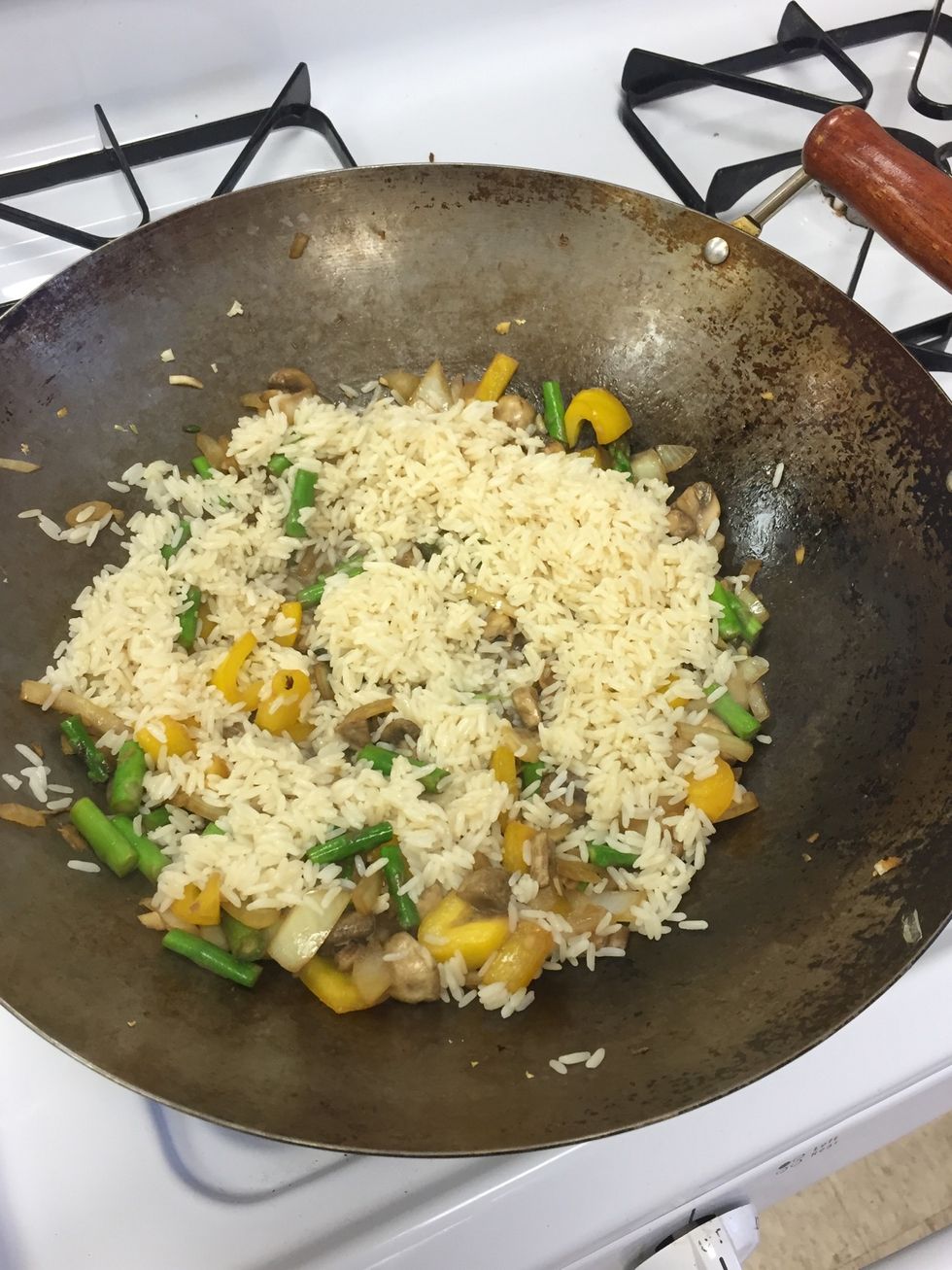 Add the cooked rice to the work.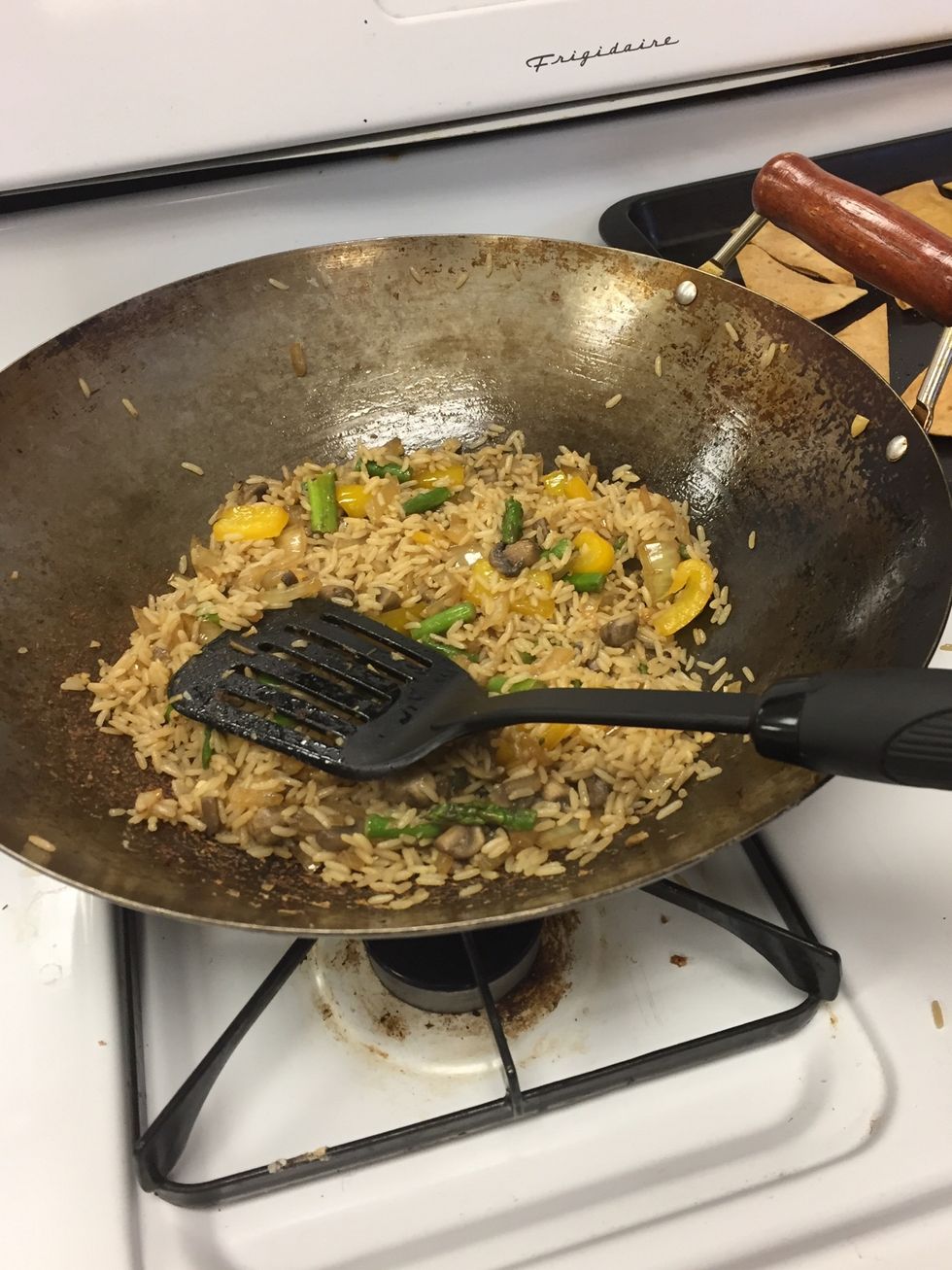 Stir in soy sauce and peanut oil.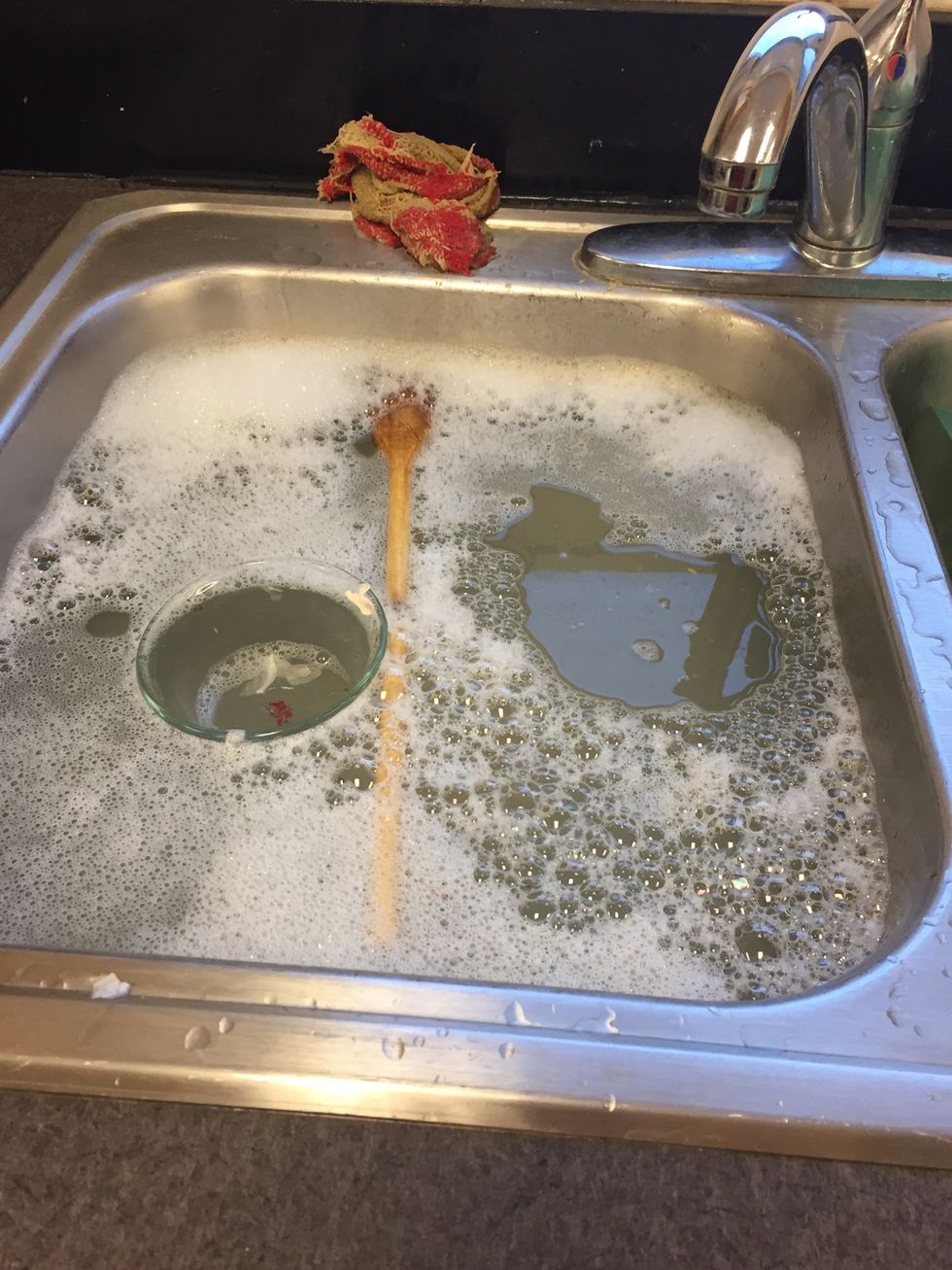 Soak dishes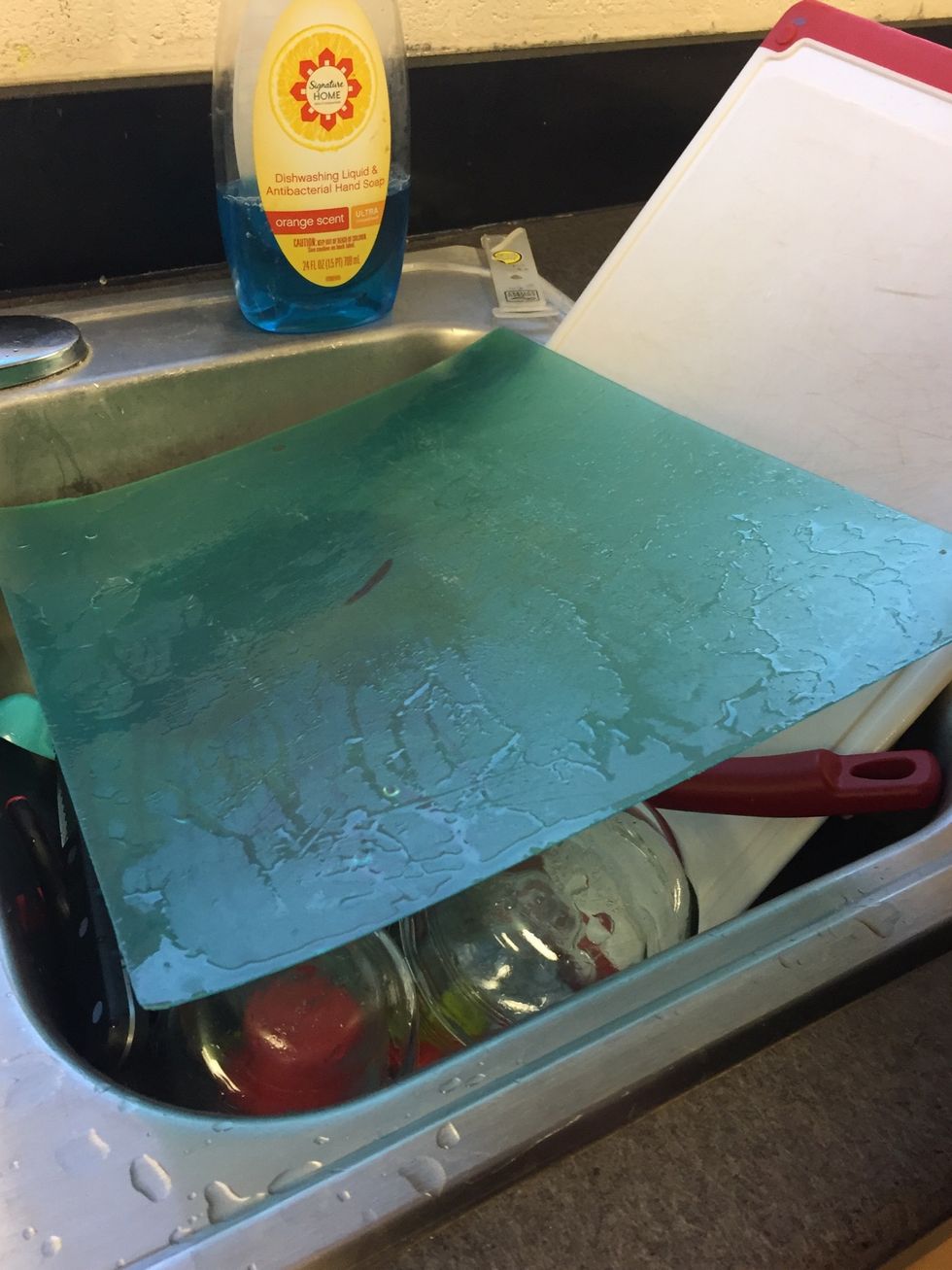 Dry dishes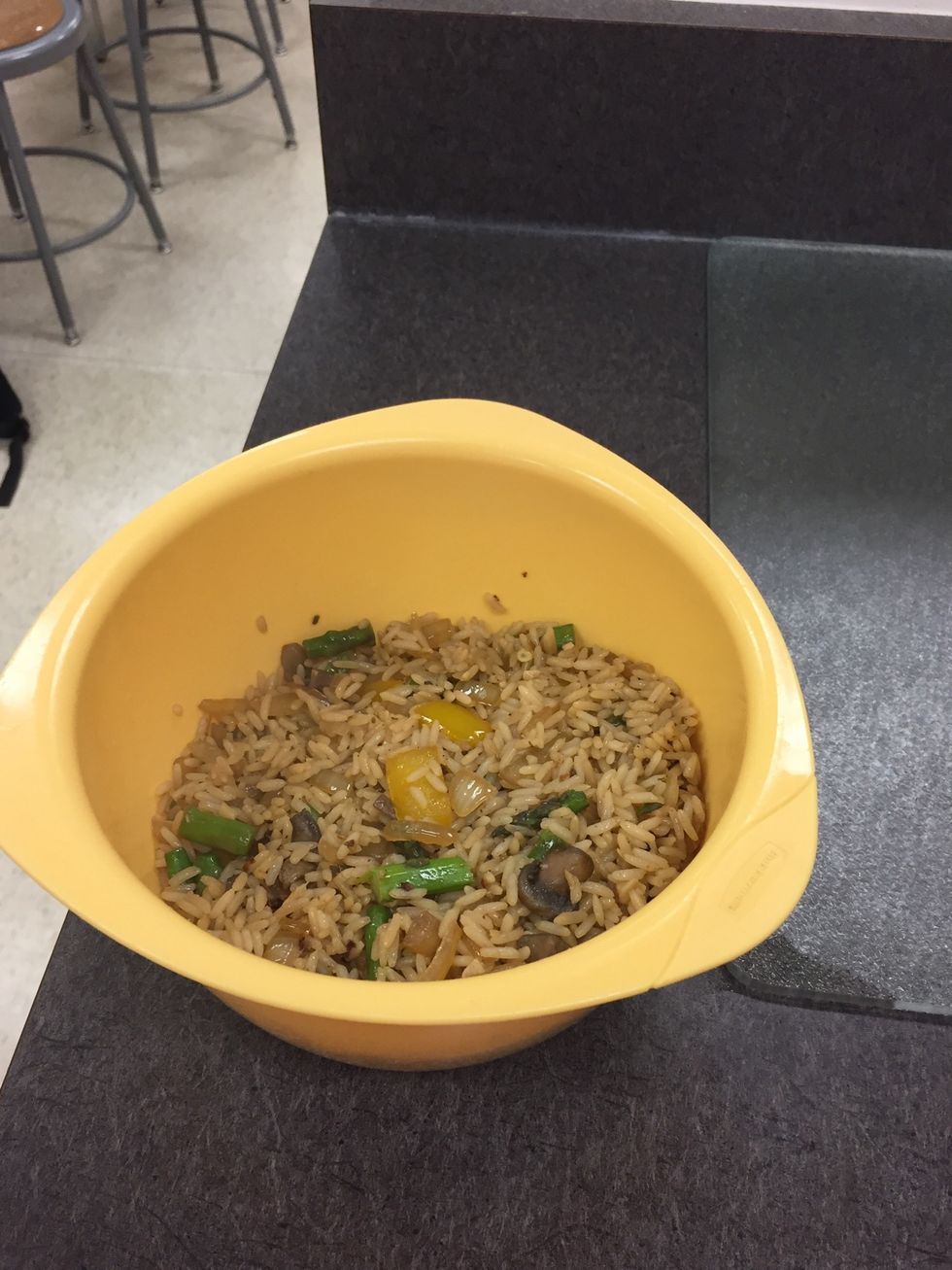 Enjoy stir fry
3/4c Chicken broth
1/4c Uncooked long-grain white rice
2.0Tbsp Uncooked long-grain white rice
1.0tsp Margarine
1.0Tbsp Peanut oil
1/4lb Fresh asparagus, trimmed and cut into 1 inch piece
1/2 Large yellow bell pepper, cut into 1 inch pieces
1/2 Large yellow onion, Sliced
1.0c Mushrooms, Sliced
1.0tsp Fresh ginger root, Minced
1/2tsp Garlic, Minced
1.0Tbsp Soy sauce
1.0tsp Soy sauce
1.0tsp Sesame oil