Use Your Old 360 Hard Drive in a New Xbox 360
1875
**WARNING** This WILL void the actual hard drives warranty. Make sure you only use an Xbox hard drive in your new Xbox or you can lose Xbox live rights. This only works for the pictured HD above.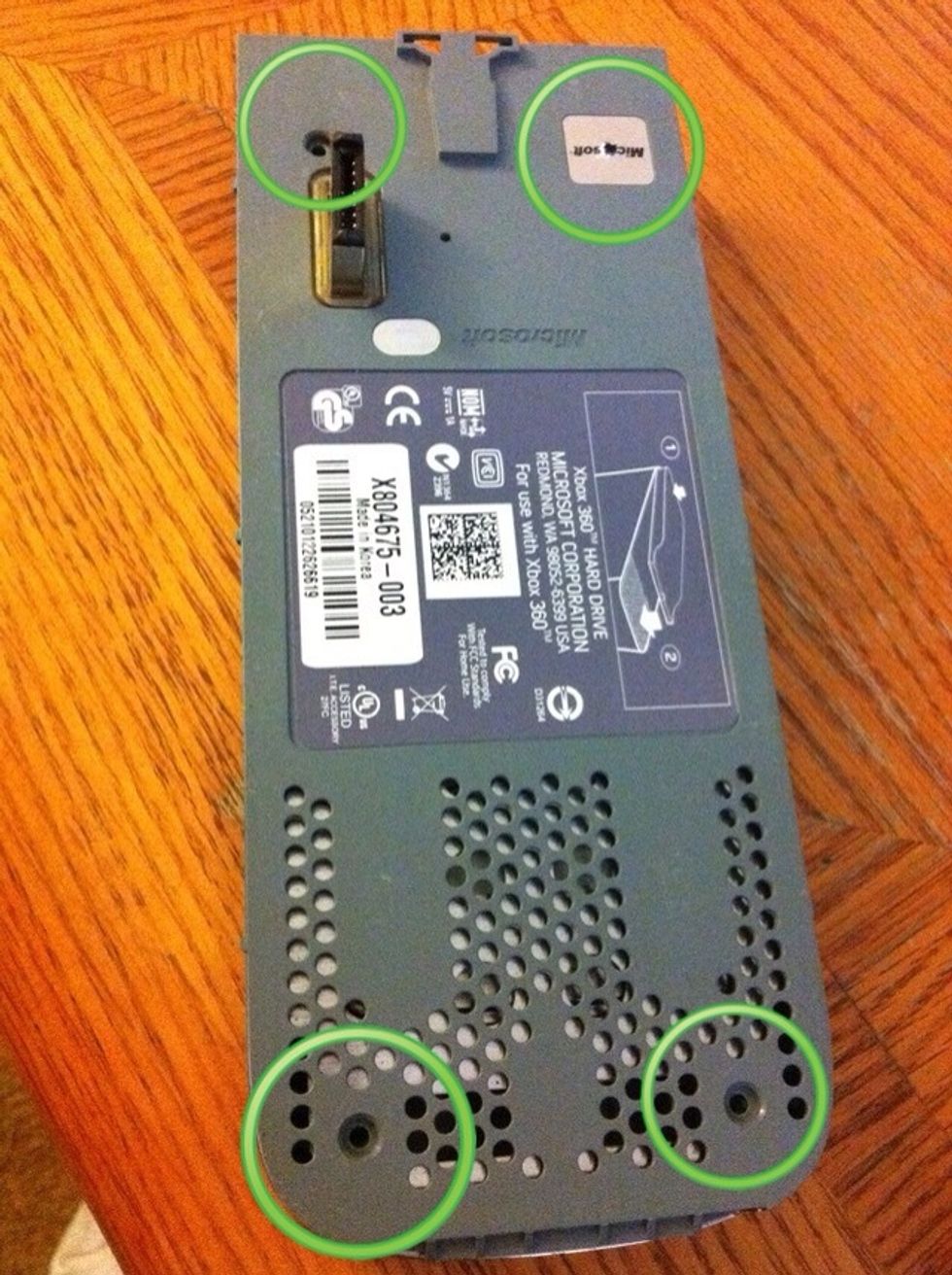 Remove all 4 star screws from the rear of the hard drive (one is under the microsoft sticker, which when broken offically voids your warranty. I am not responsible if you void your warranty.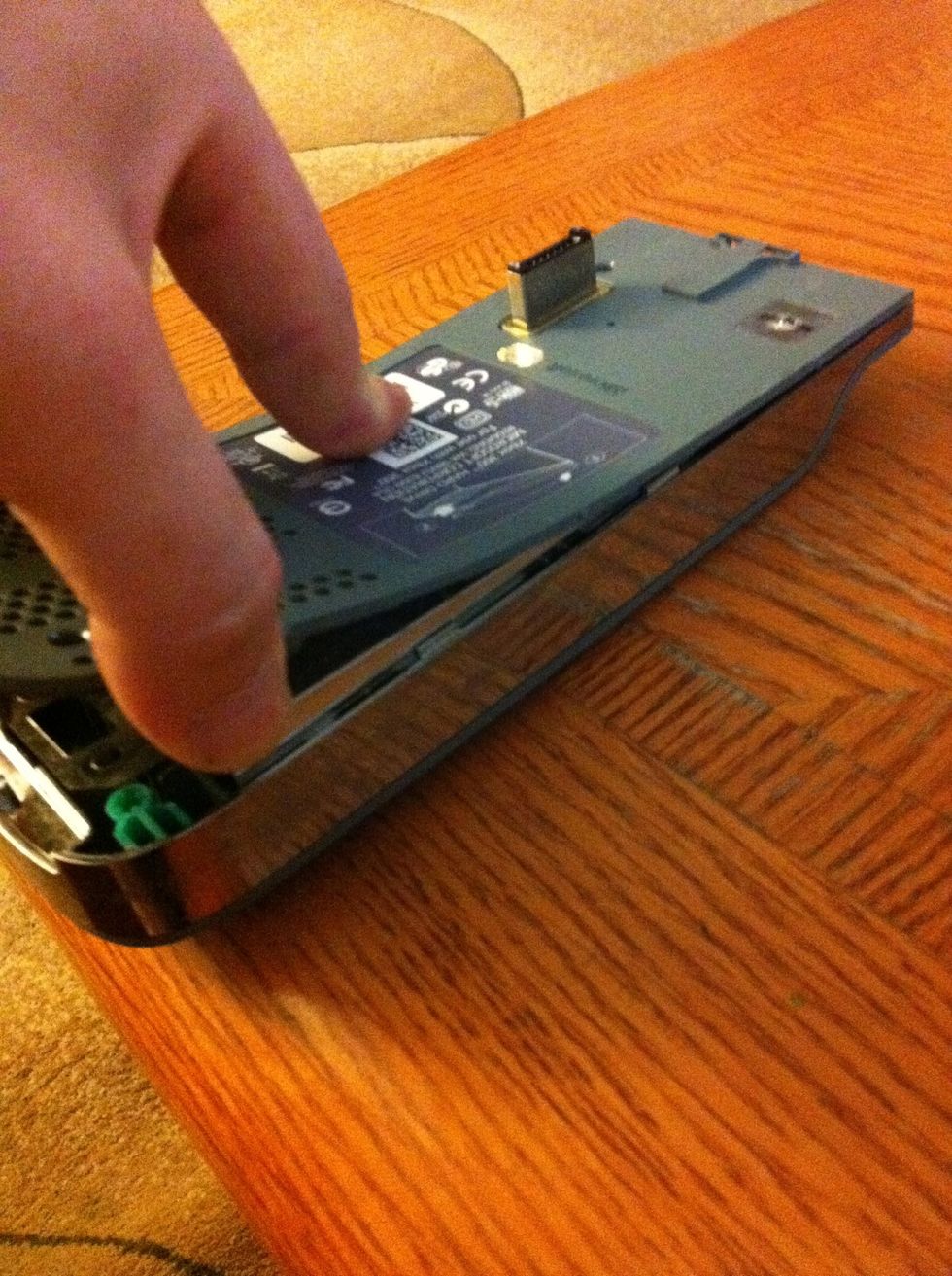 Pry the grey cover from the side show in the picture. You will have to use a little force to pop the other side off.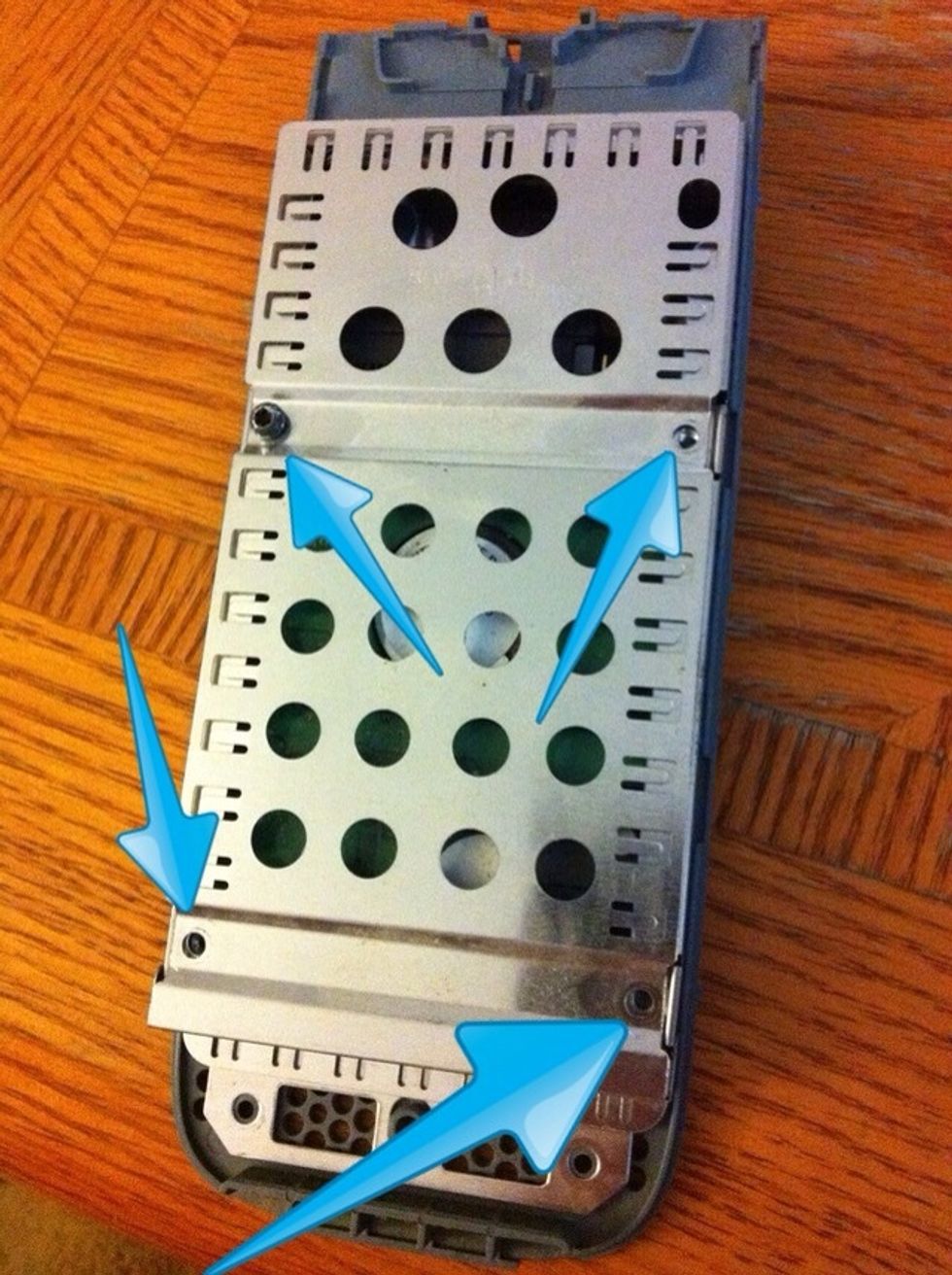 Remove the 4 screws in the holy metal case. If you don't have the right star screwdriver you can use small vice grips or needle nose pliers.(in the picture I only have one screw in for show)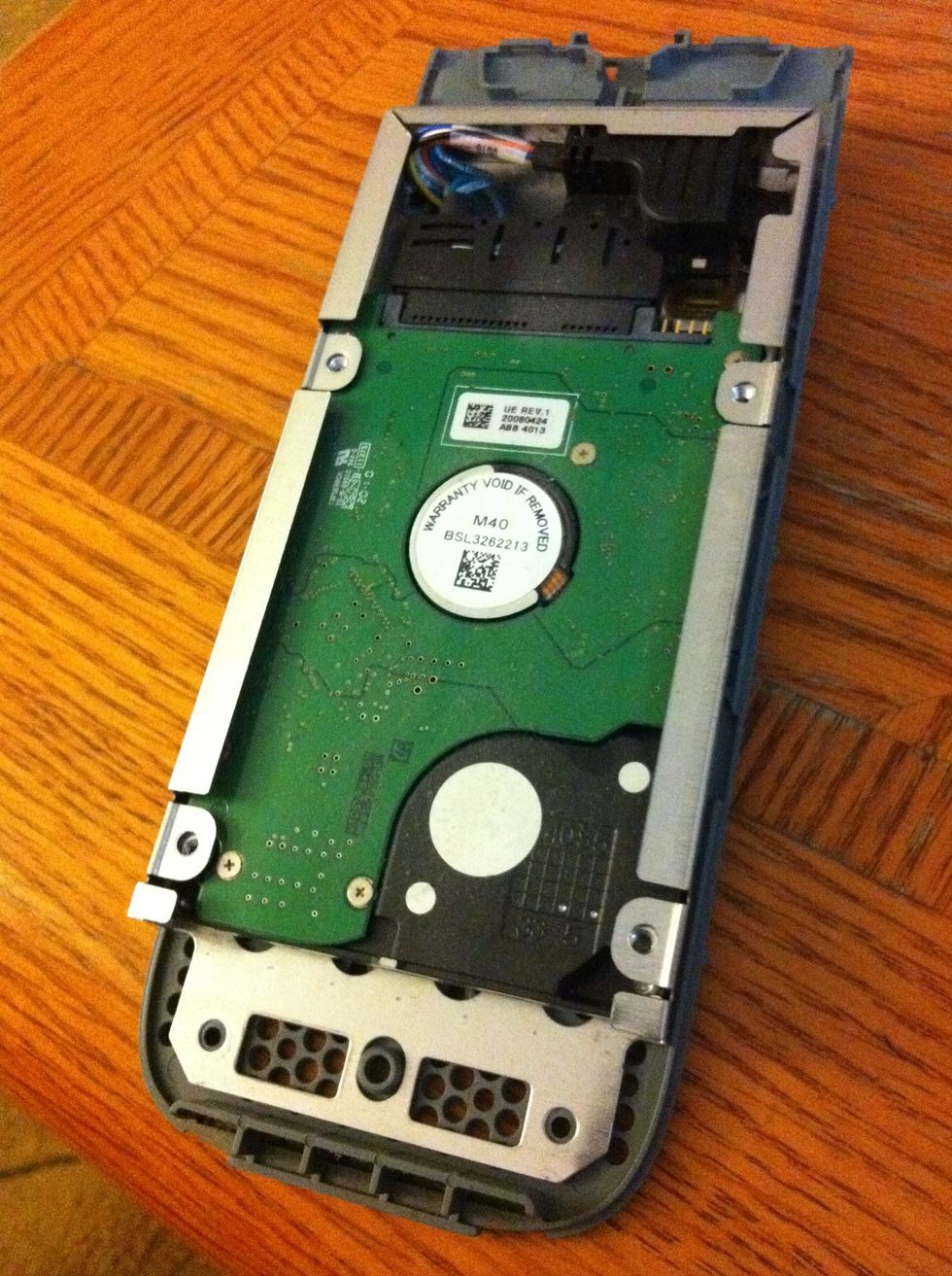 That green thing is your hard drive, it's connected to a cable at the top of the picture above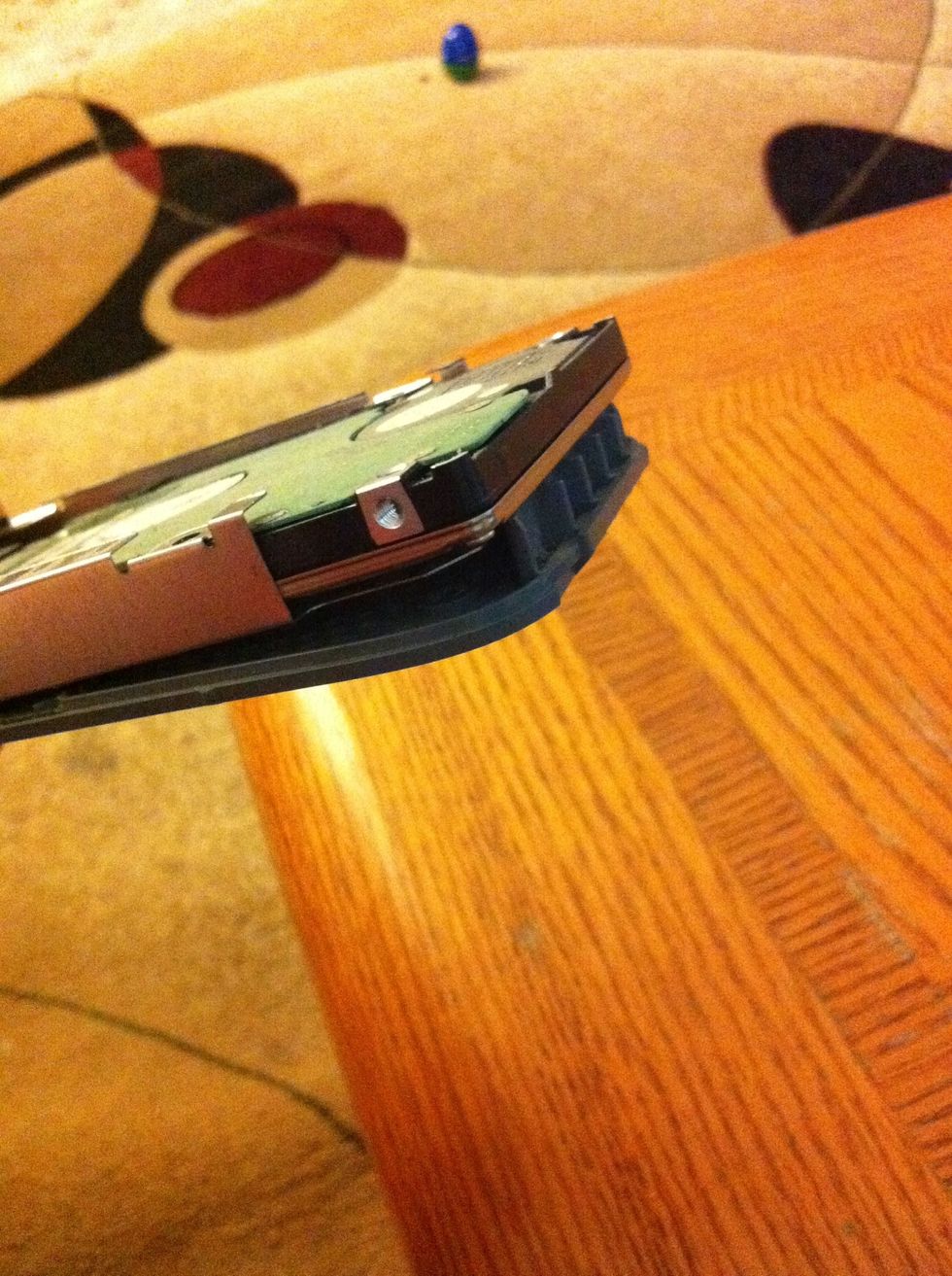 Pull the hard drive away from the connected cable. You have to slightly bend the gray holed plastic piece to slide the hard drive out as pictured.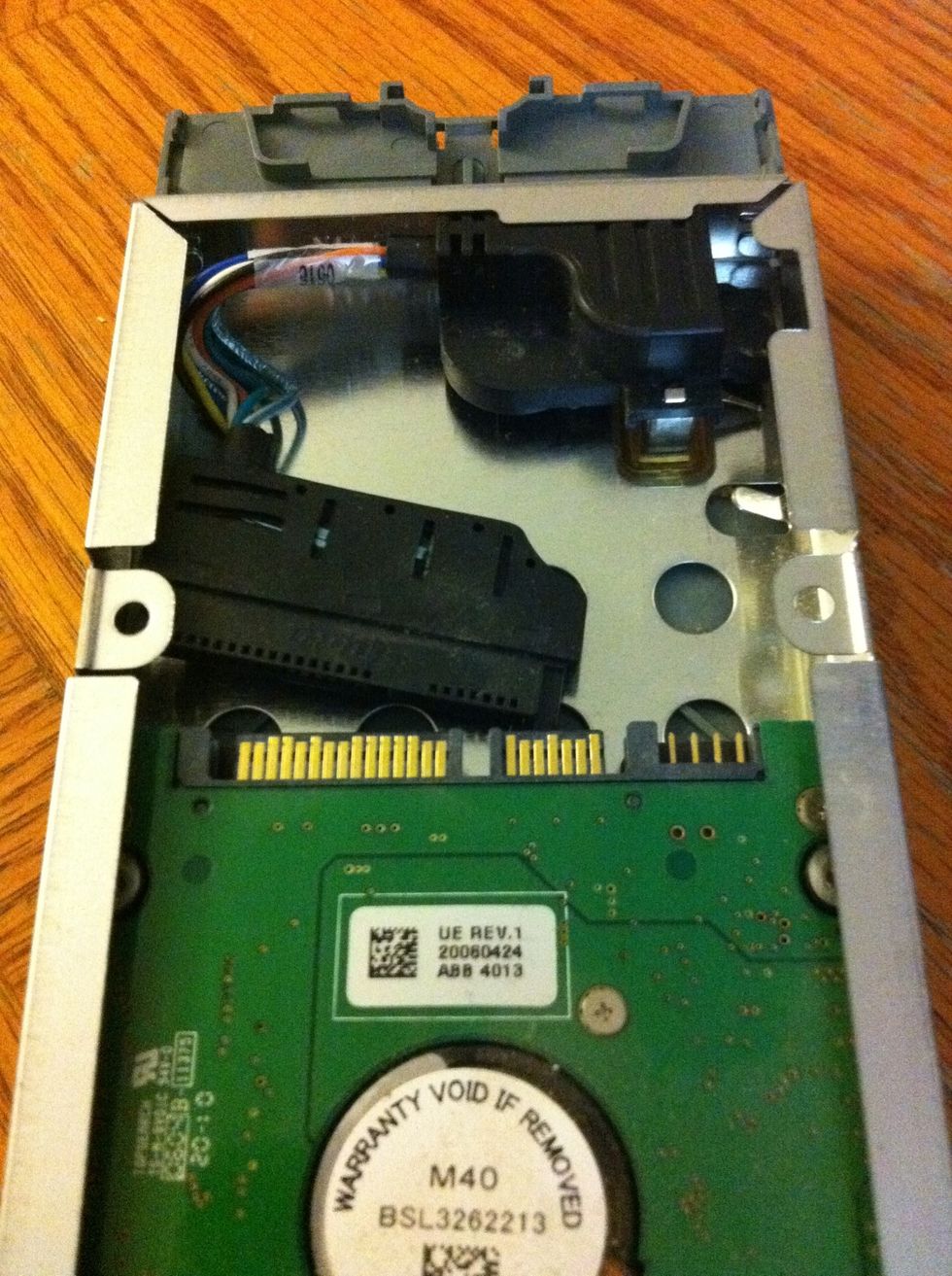 After you get the HD over the grey plastic lip, disconnect the cable attached to the top of the hard drive (it might have slipped off already)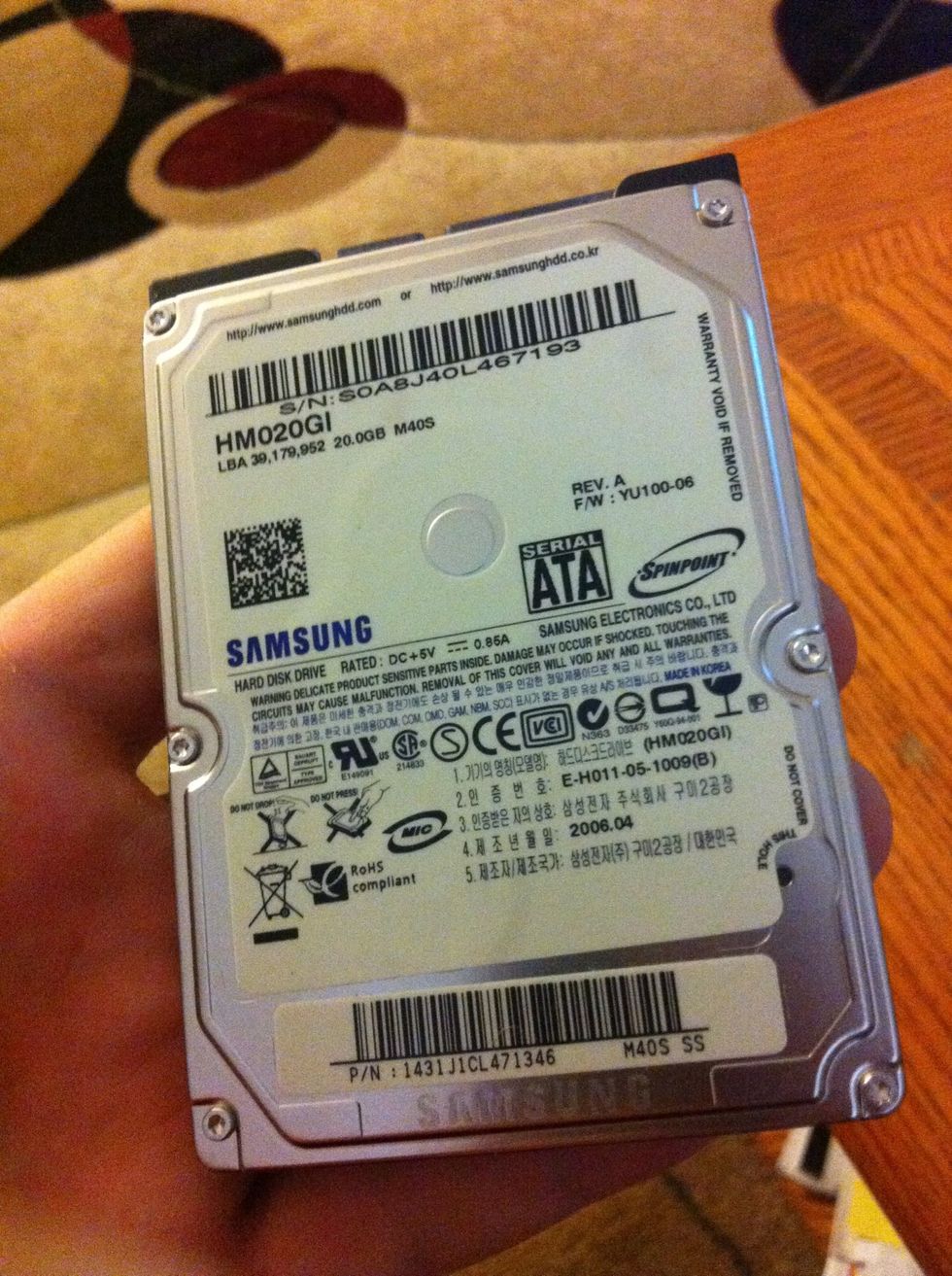 BAM!! It's just a regular 2.5in HD that you would find in a laptop! (But be warned, DO NOT try and use any old HD in your new Xbox; Microsoft can tell if your using non-Microsoft hard drives)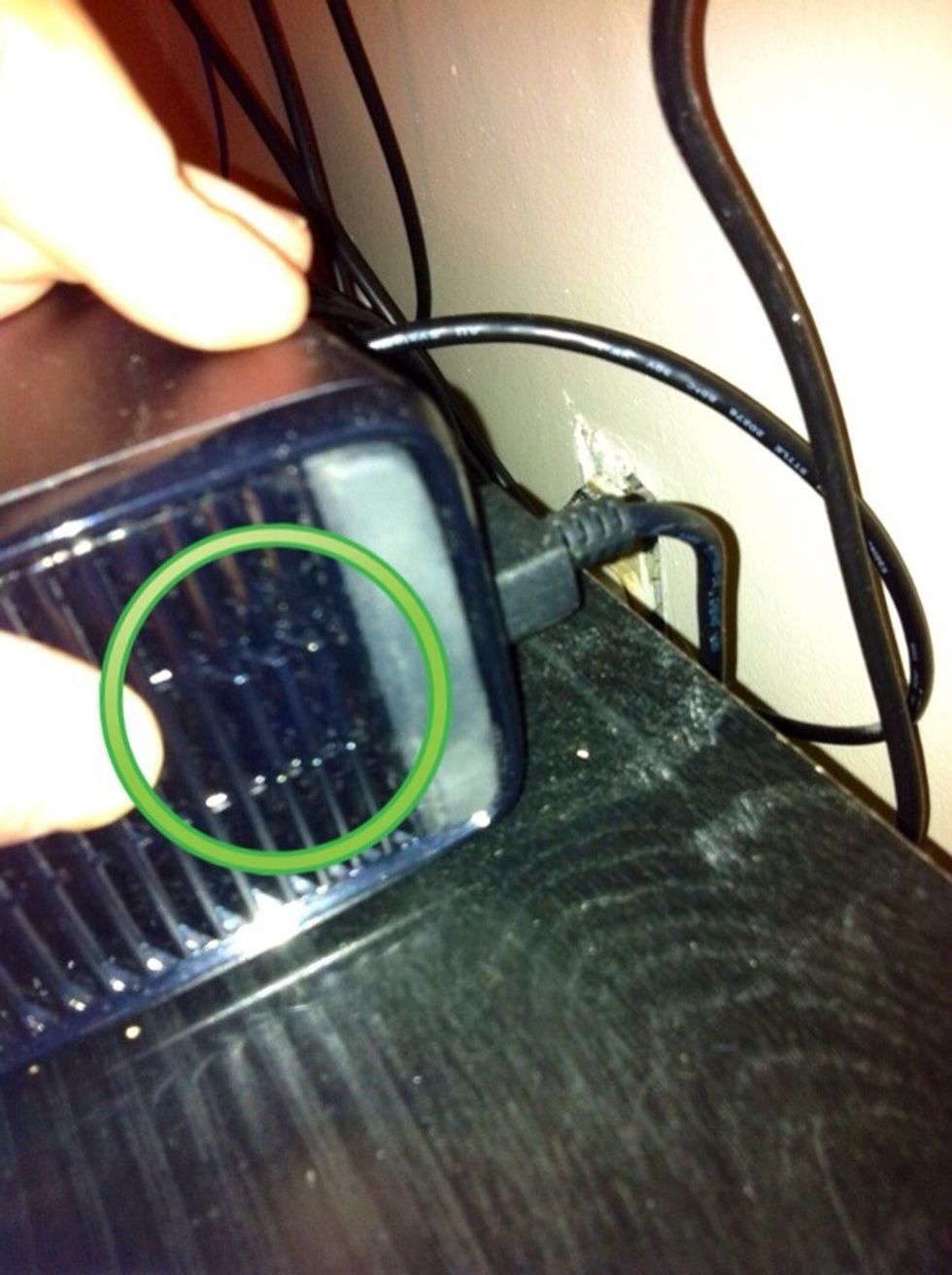 Where do we put this hard drive? On the side of your new Xbox 360, near the power cord, is a sliding button. Slide it and pull that small panel off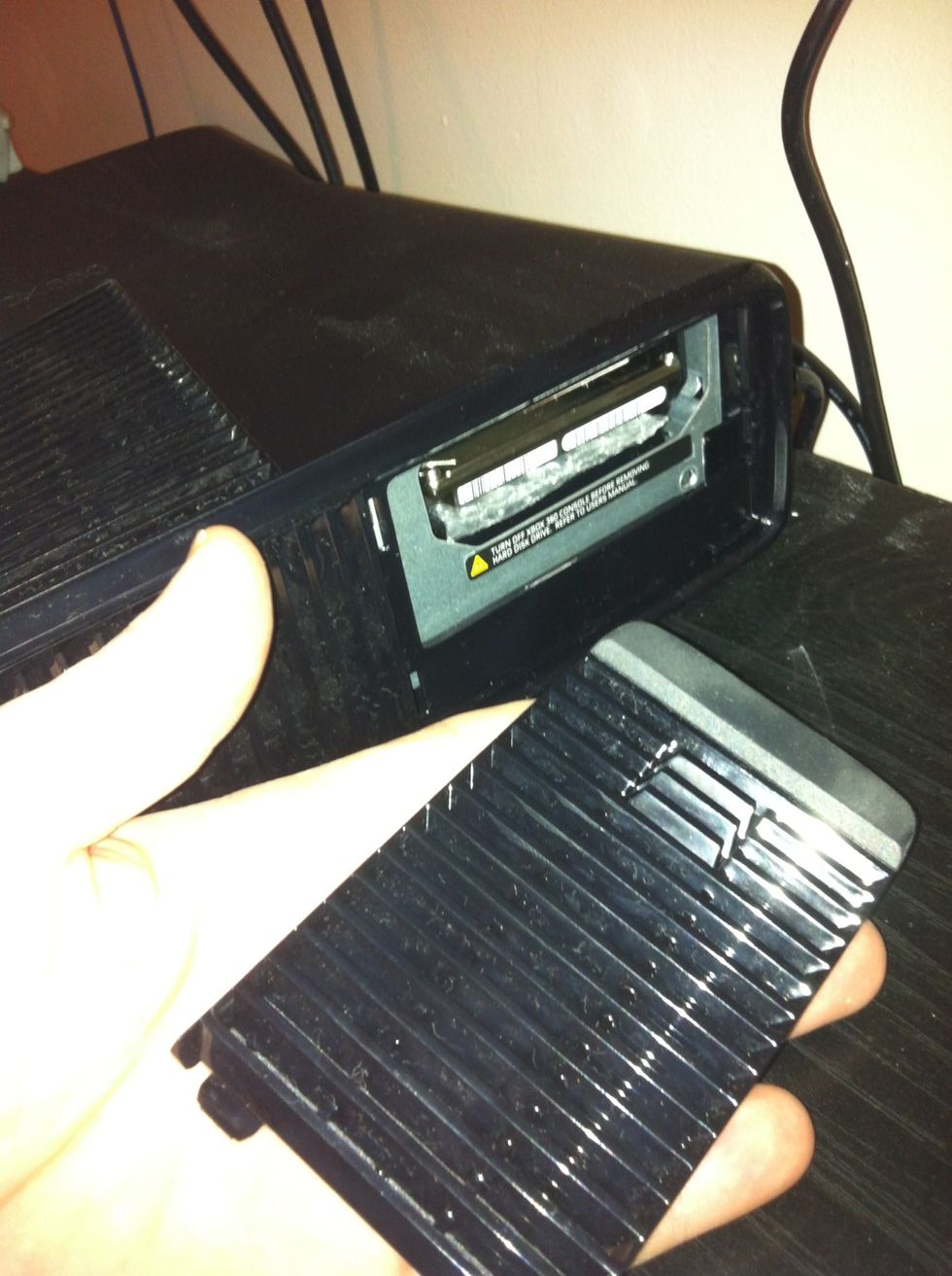 You should see a blank opening (if there's a HD in the space that means you have the 250GB version and don't need this tutorial), this is where our HD is gonna go (I have mine in the space in this pic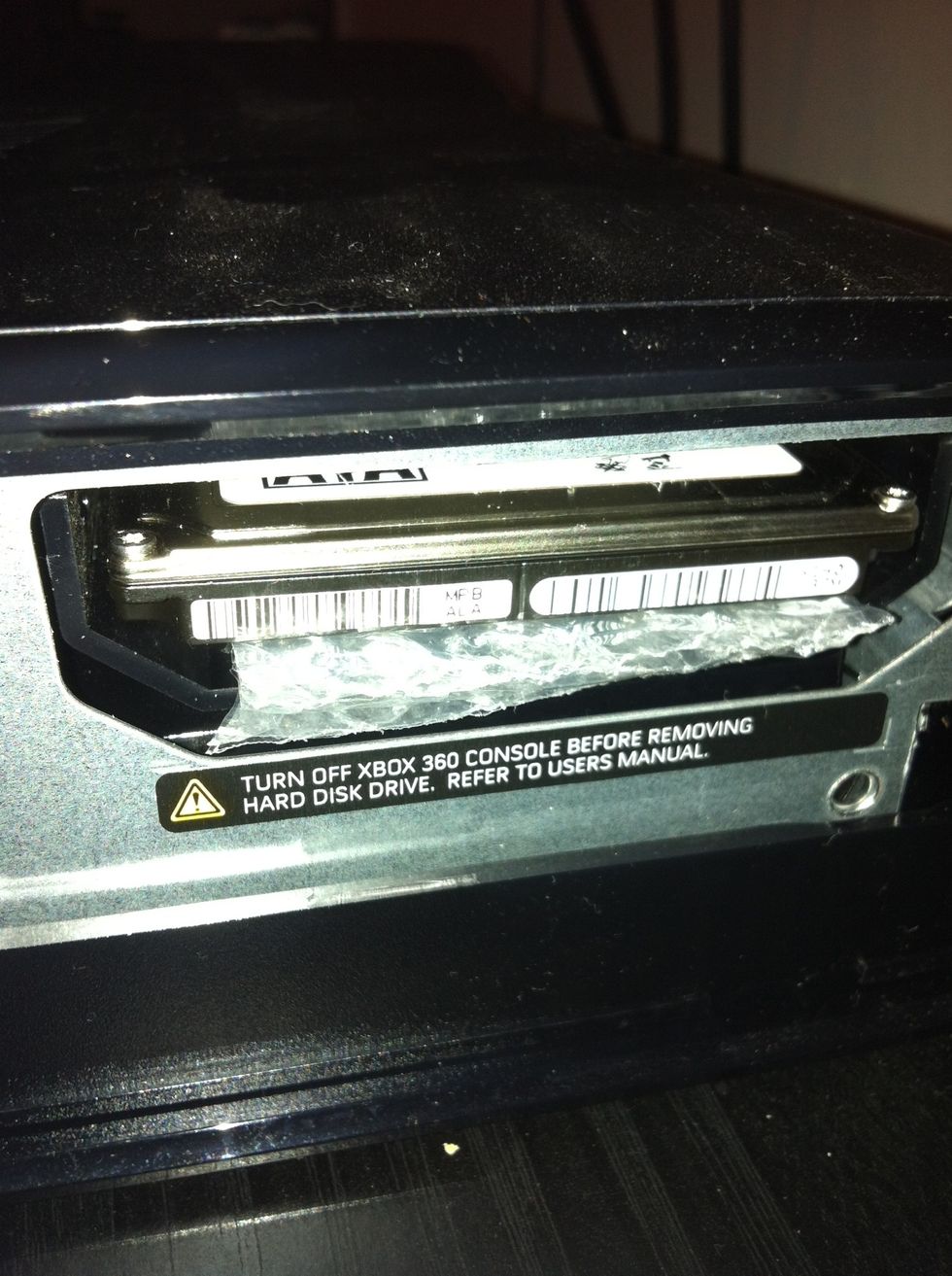 Look inside the hole. See two connectors that look very similar as the ones on your HD? Line those up and slide it in there with something non-conductive and heat resistant under it to support it
Then turn your Xbox on and go to the home page and select system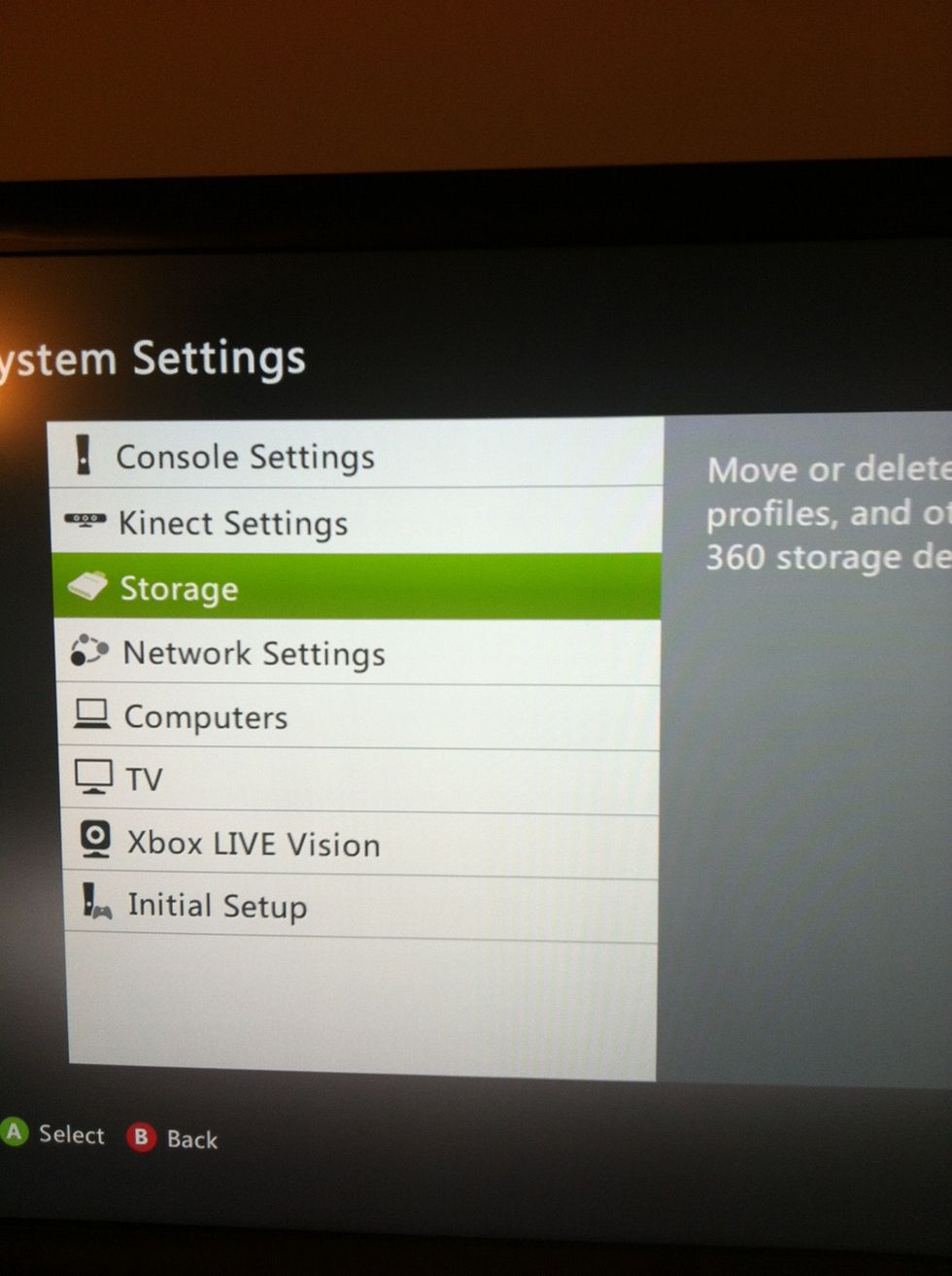 Then select storage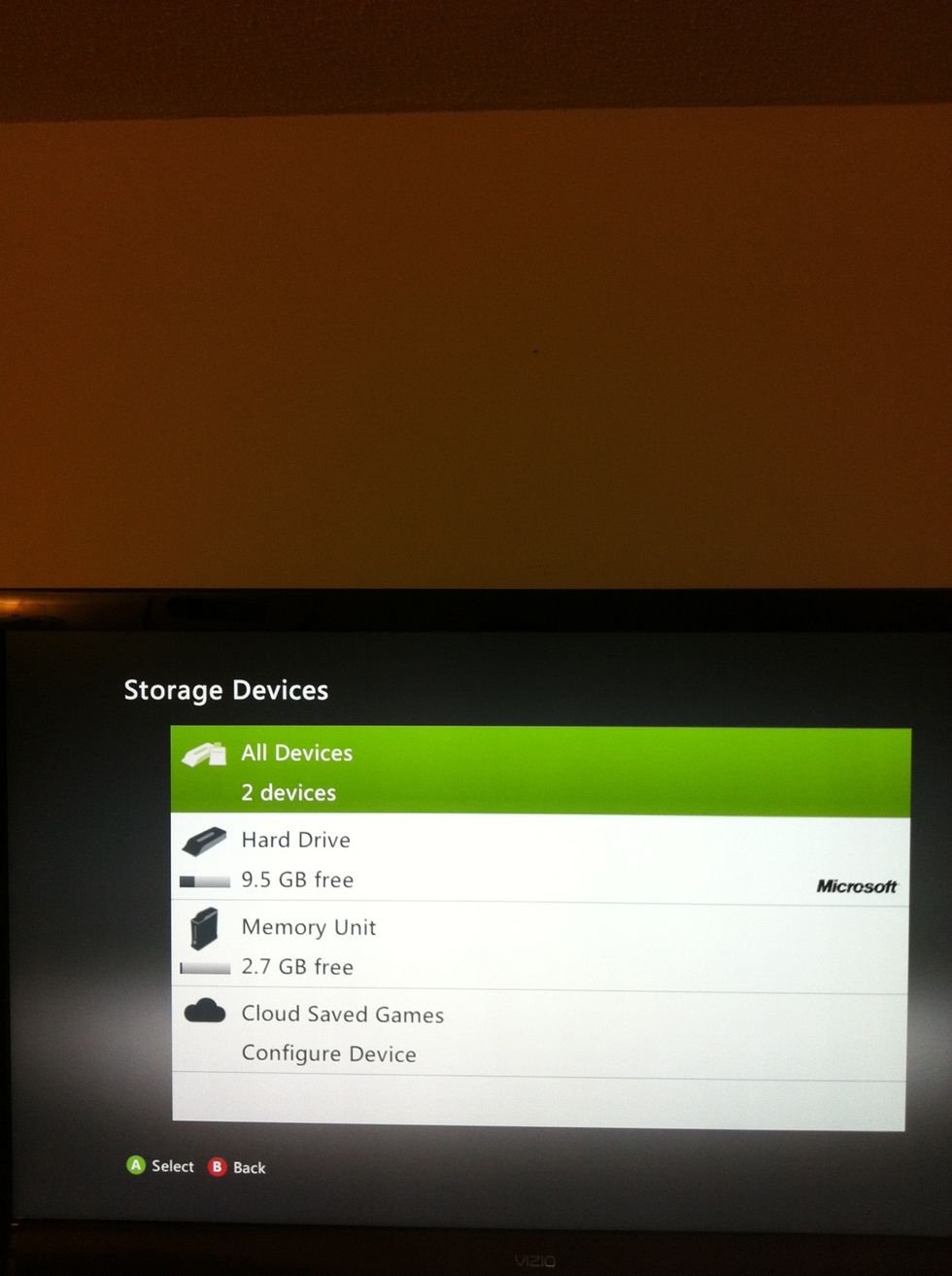 Walah! See the Microsoft logo next to Hard Drive? That means your using Microsoft approved hardware. Make sure you see that.
Small needle nose pliers
Small star screwdriver set