HAVE YOU EVER WANTED TO LOCK DOWN AN APPLICATION ON YOUR IPAD? WELL, THIS FEATURE IS BUILT INTO THE IPAD.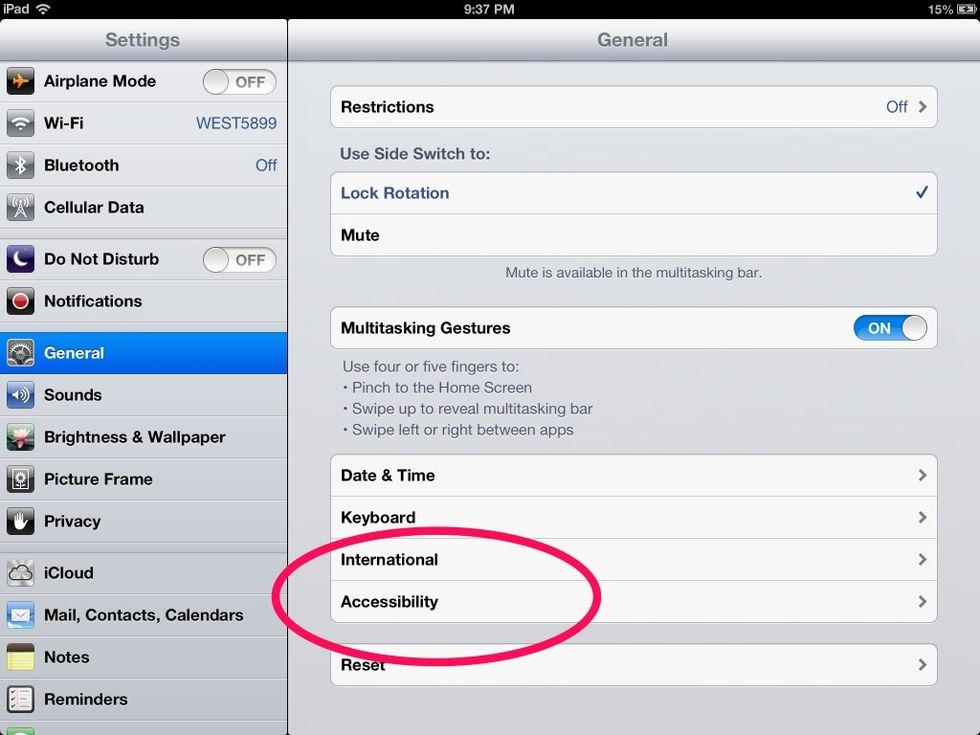 Select the settings tab, and go to "general," and then "accessibility."
Under "accessibility" select "guided access."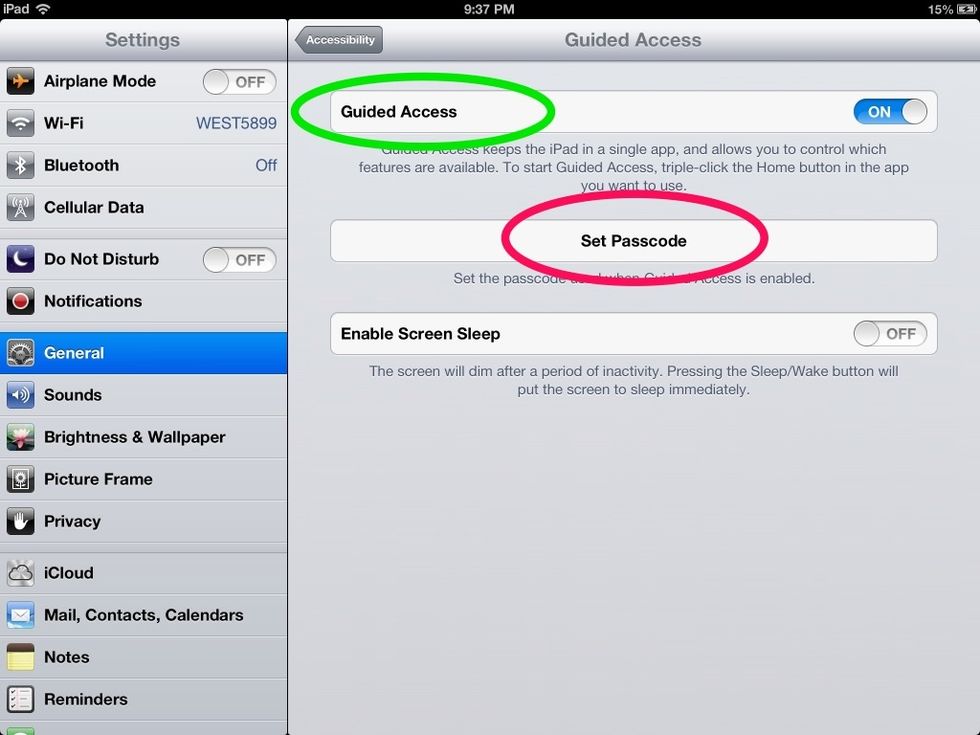 Next to "guided access" select "on" and then "set passcode."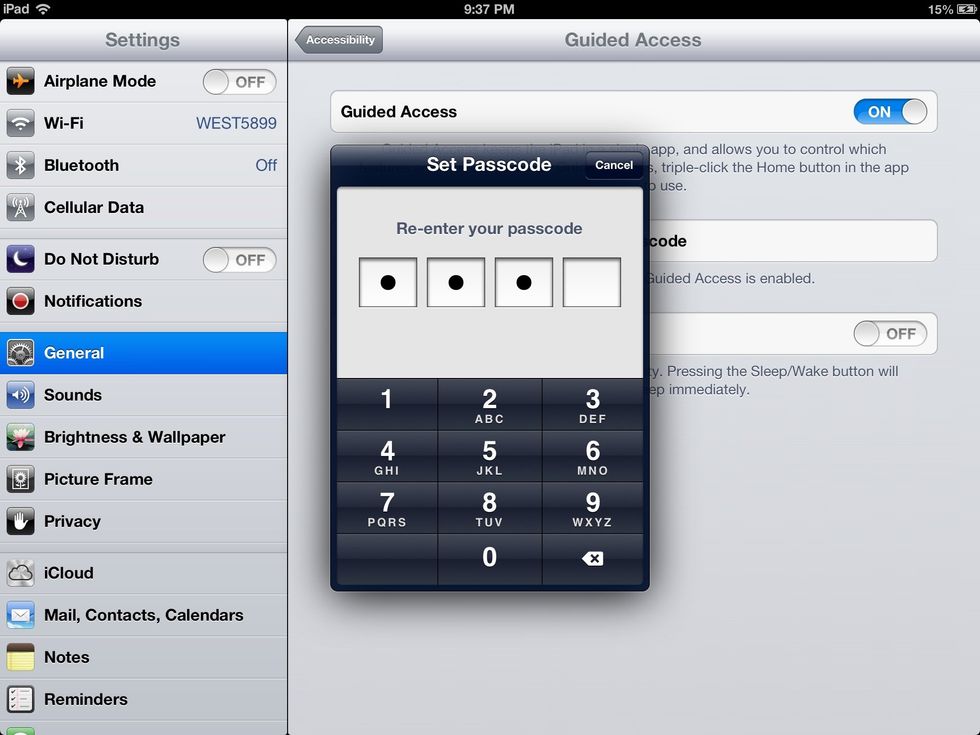 Enter 4 digit passcode.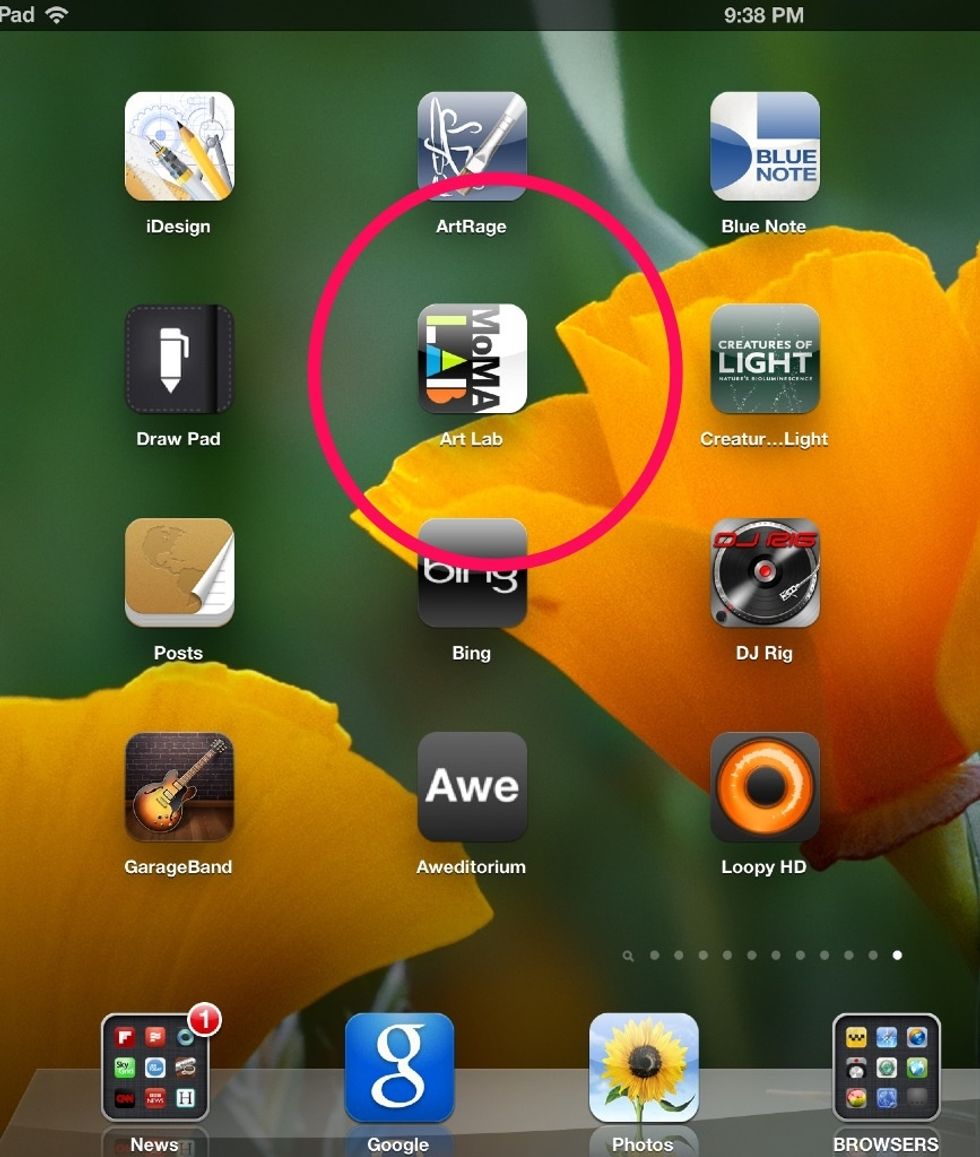 Open application that you would like to use in kiosk mode.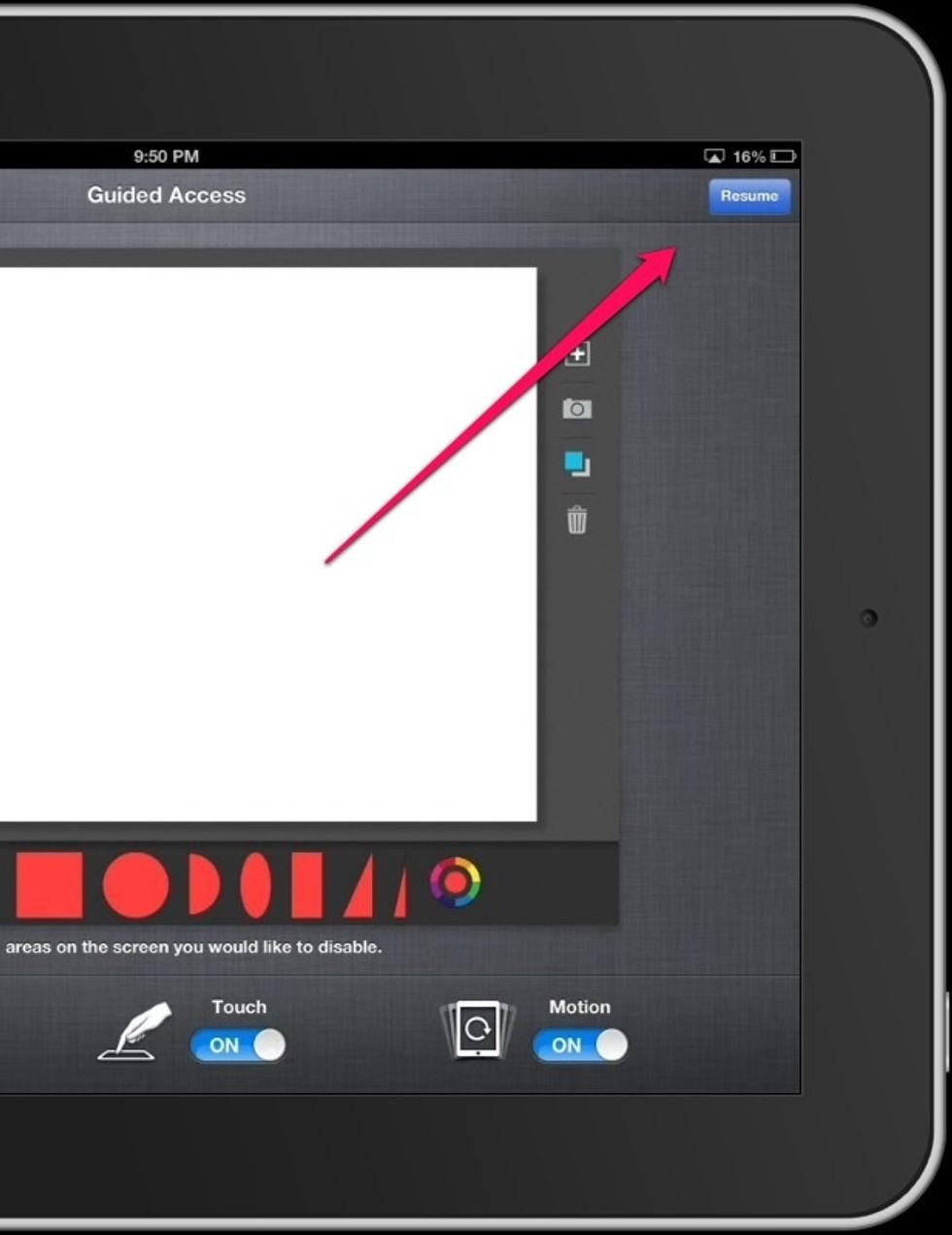 Open application and click the home button three times. Tabs will appear along the top and bottom. Select start or resume in the top right corner.
Guided access is enabled. The home button is locked.
To exit kiosk mode press the home button three times and enter your pass code.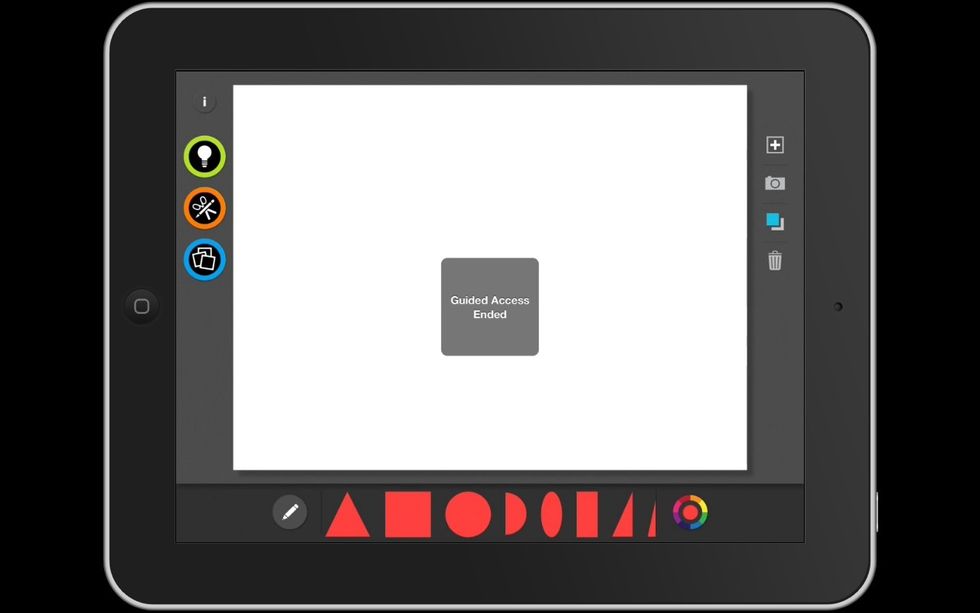 Guided access is disabled.
You can also check out my screencast at www.youtube.com/myapplepodcast
iPad
Application of your choice