I ended up with piles of beautiful papers after a session of playing with the beautiful Velvet and Sorbet dimensional paints on the gelliplate!!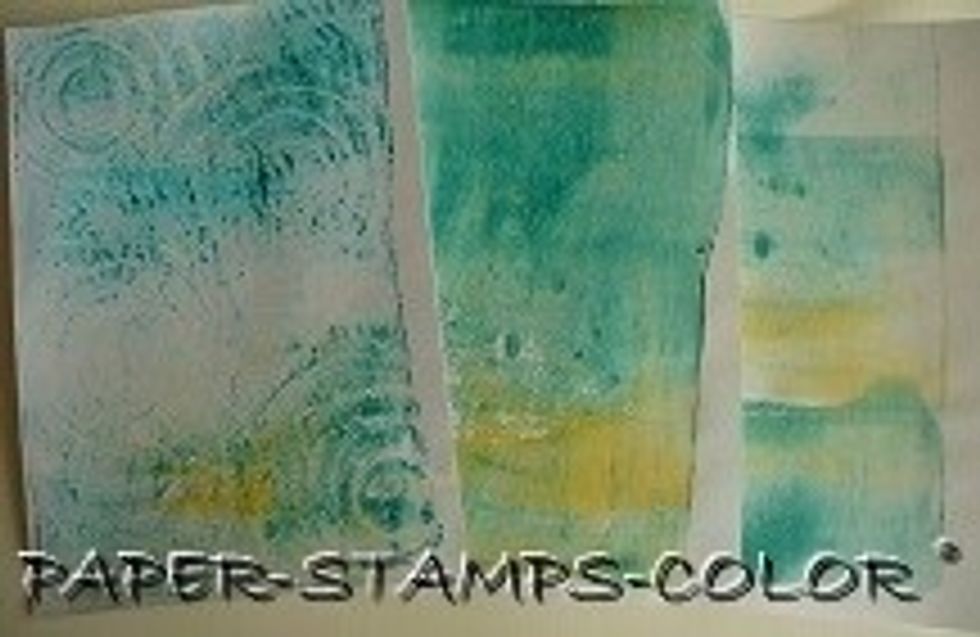 Of these 3 on the picture I chose this one as my background for an Art Journal page.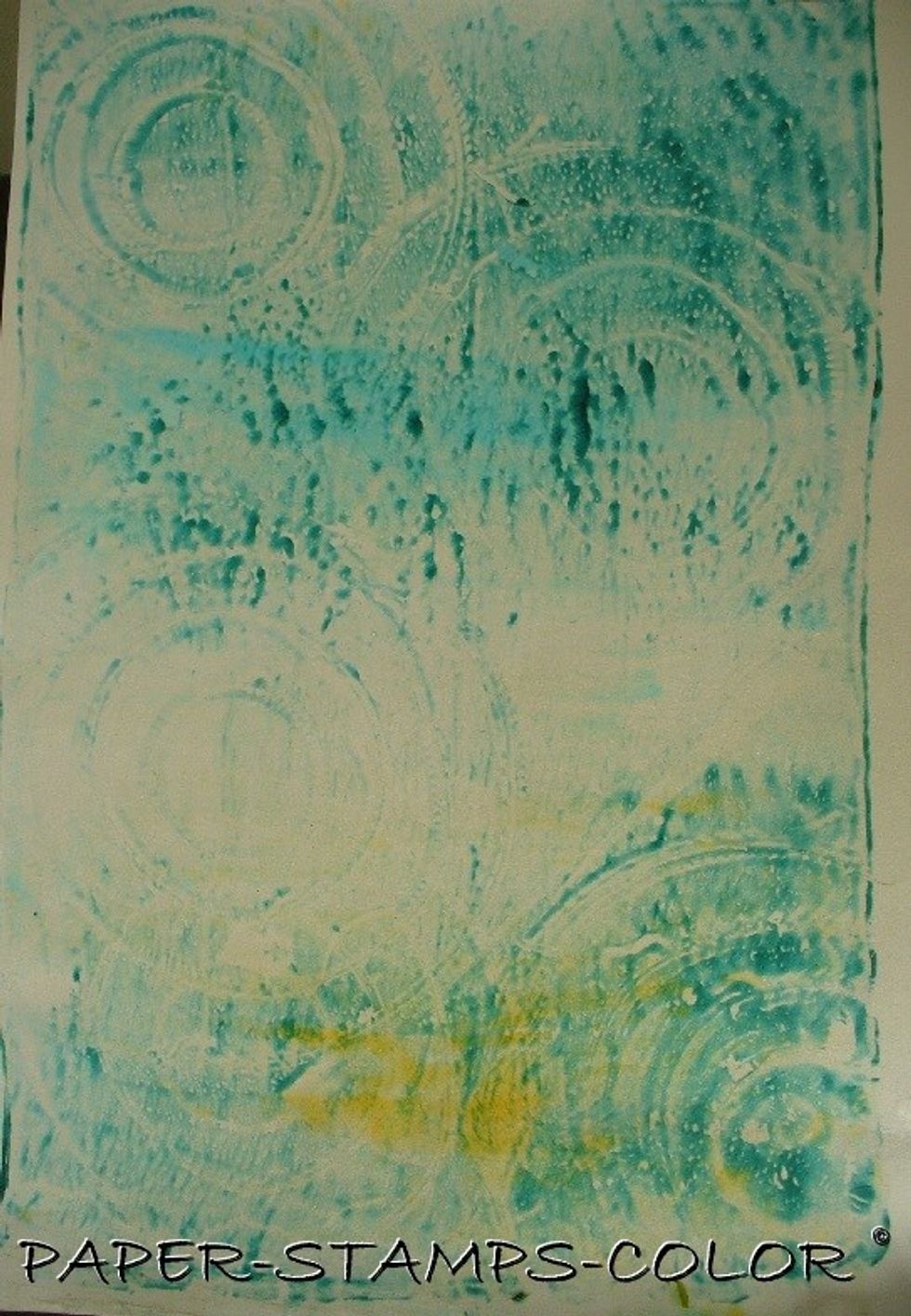 I positioned the page in my stamping tool, to be able to stamp multiple times. First layer ..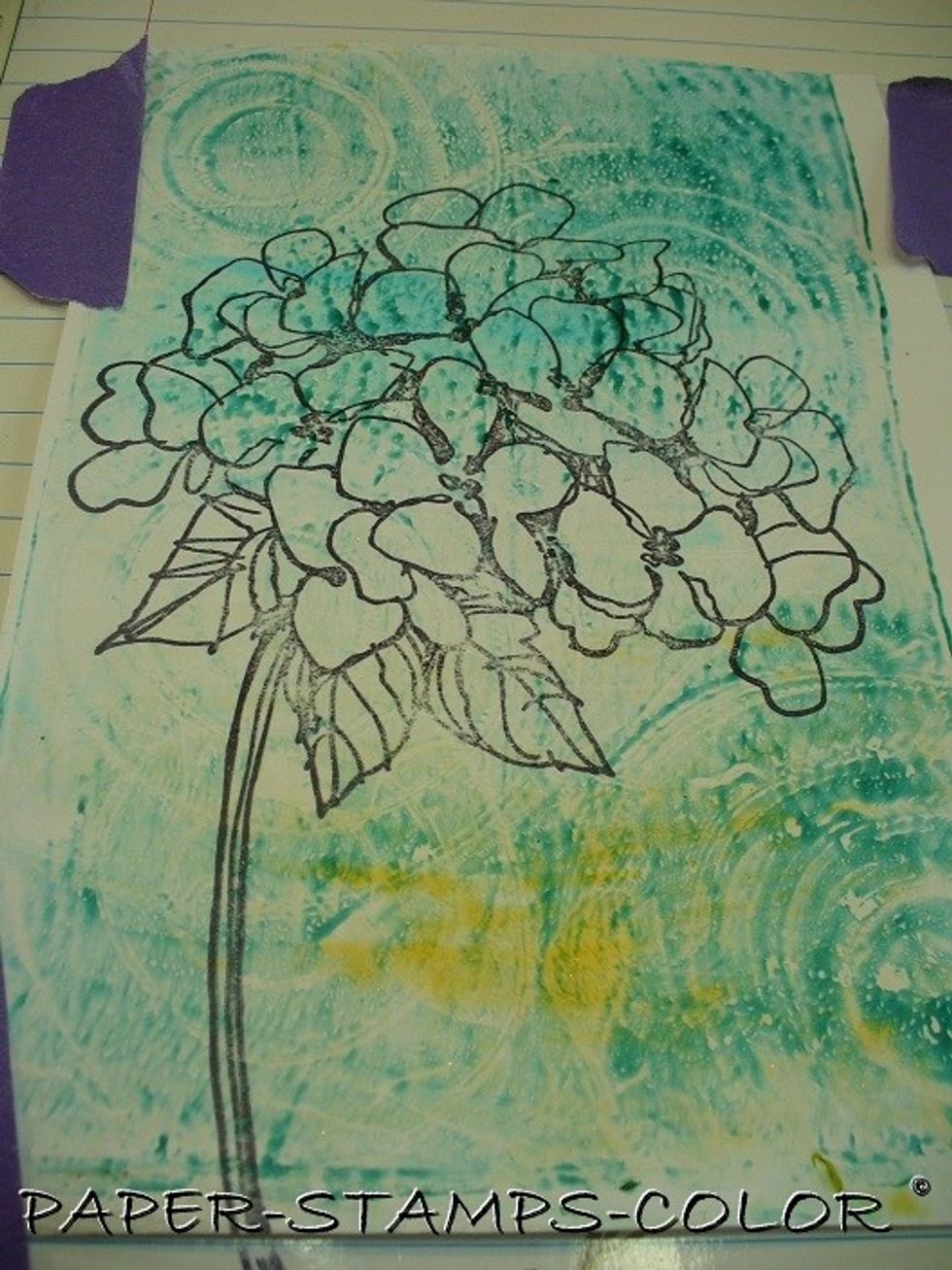 .. and when stamping twice it's nice and dark.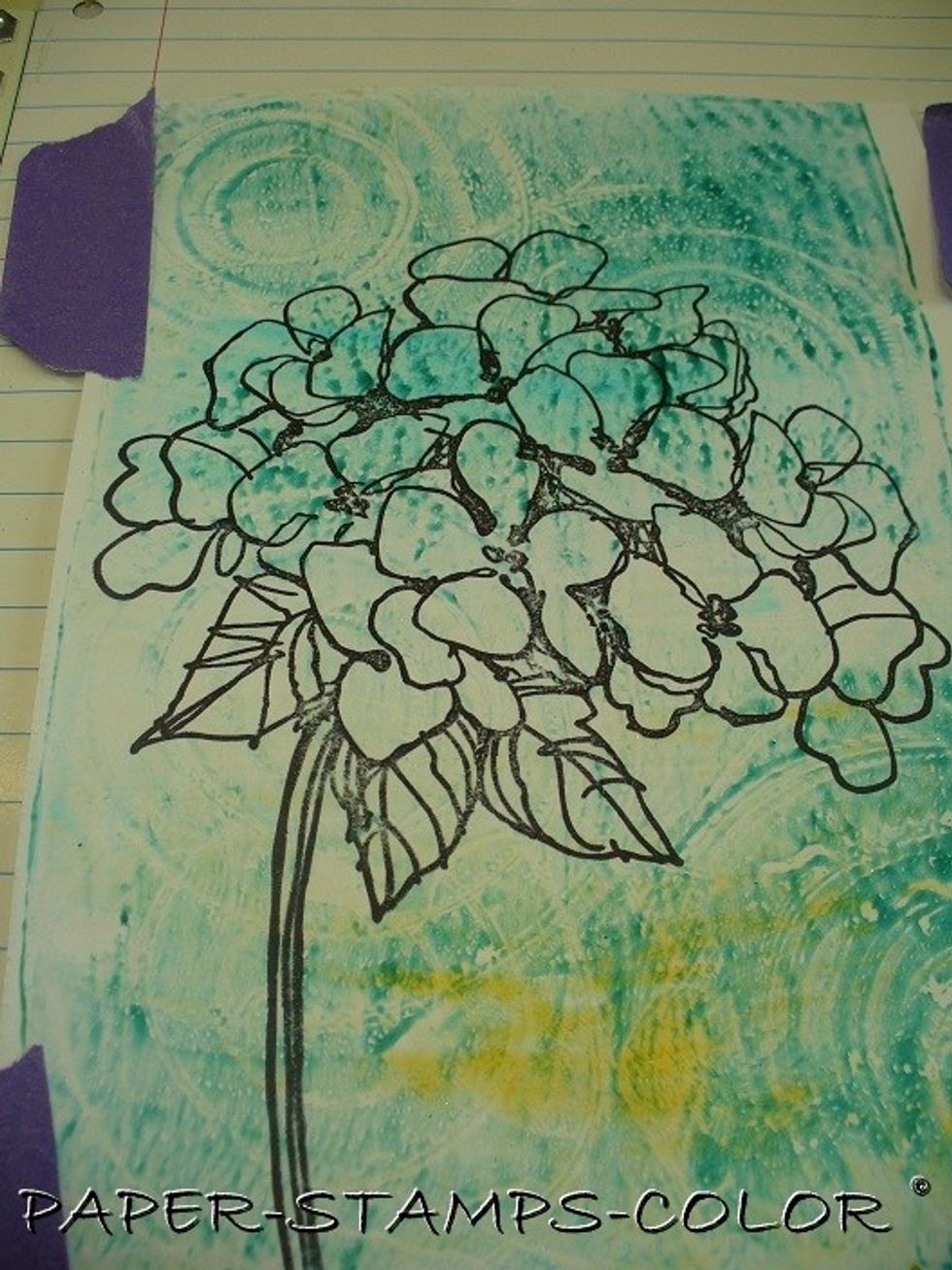 I also stamped the flower part on 2 other pieces of yummy paper... first one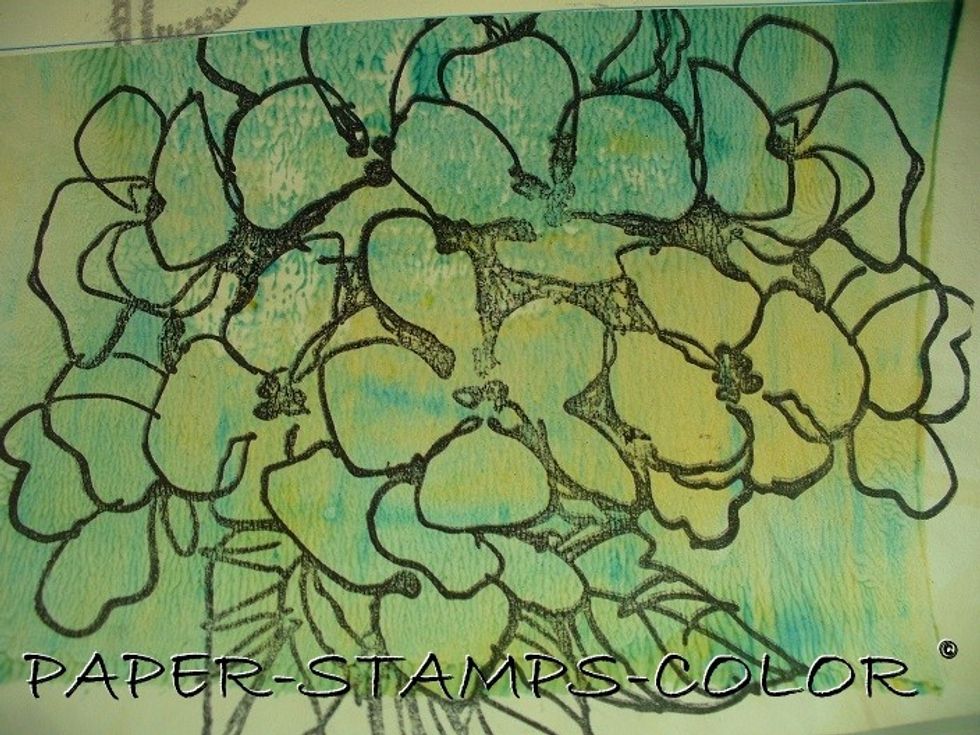 I also stamped the flower part on 2 other pieces of yummy paper.. second one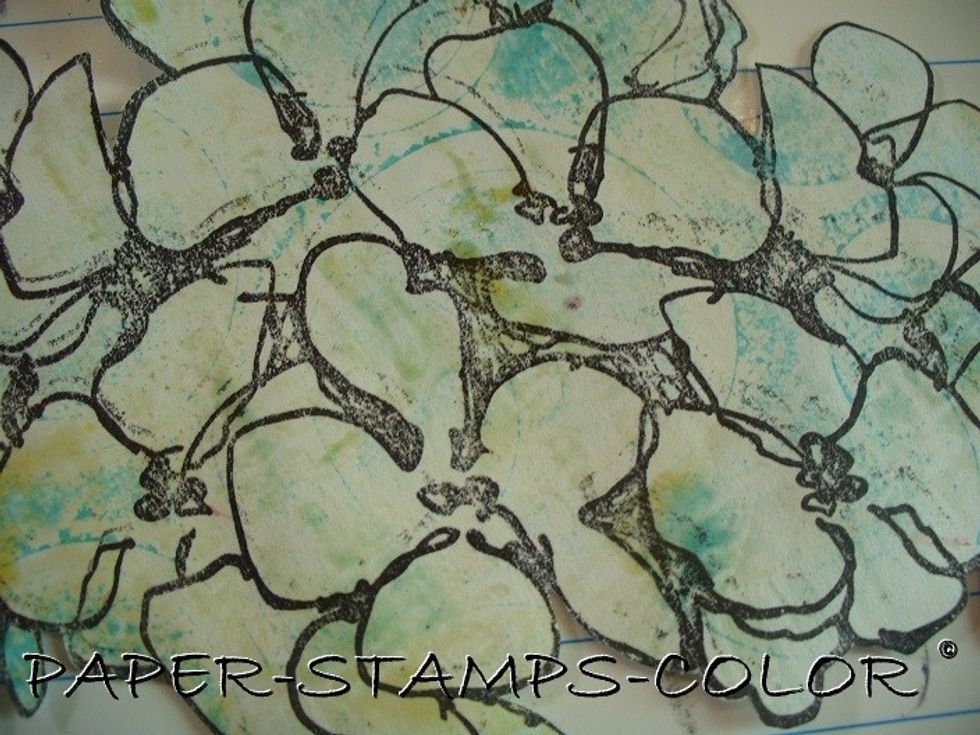 I fussy cut them to add them to the stamped image in layers. I wanted some advice.. BUT O, the coffee accident happened; the coffee didn't go down the drain, but over a lot of papers and the project.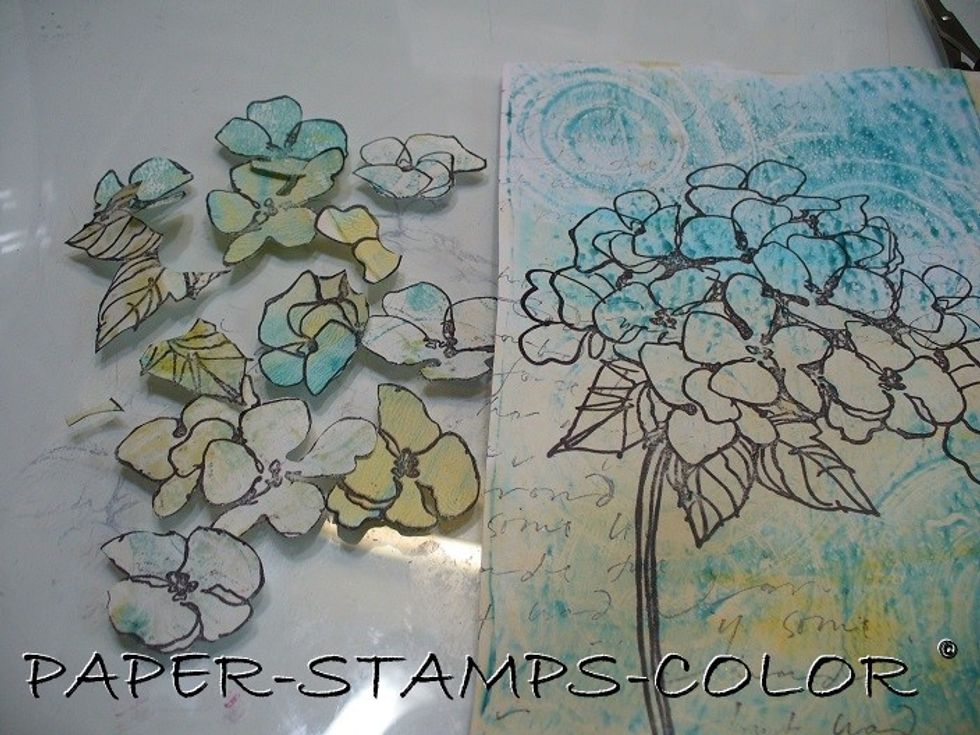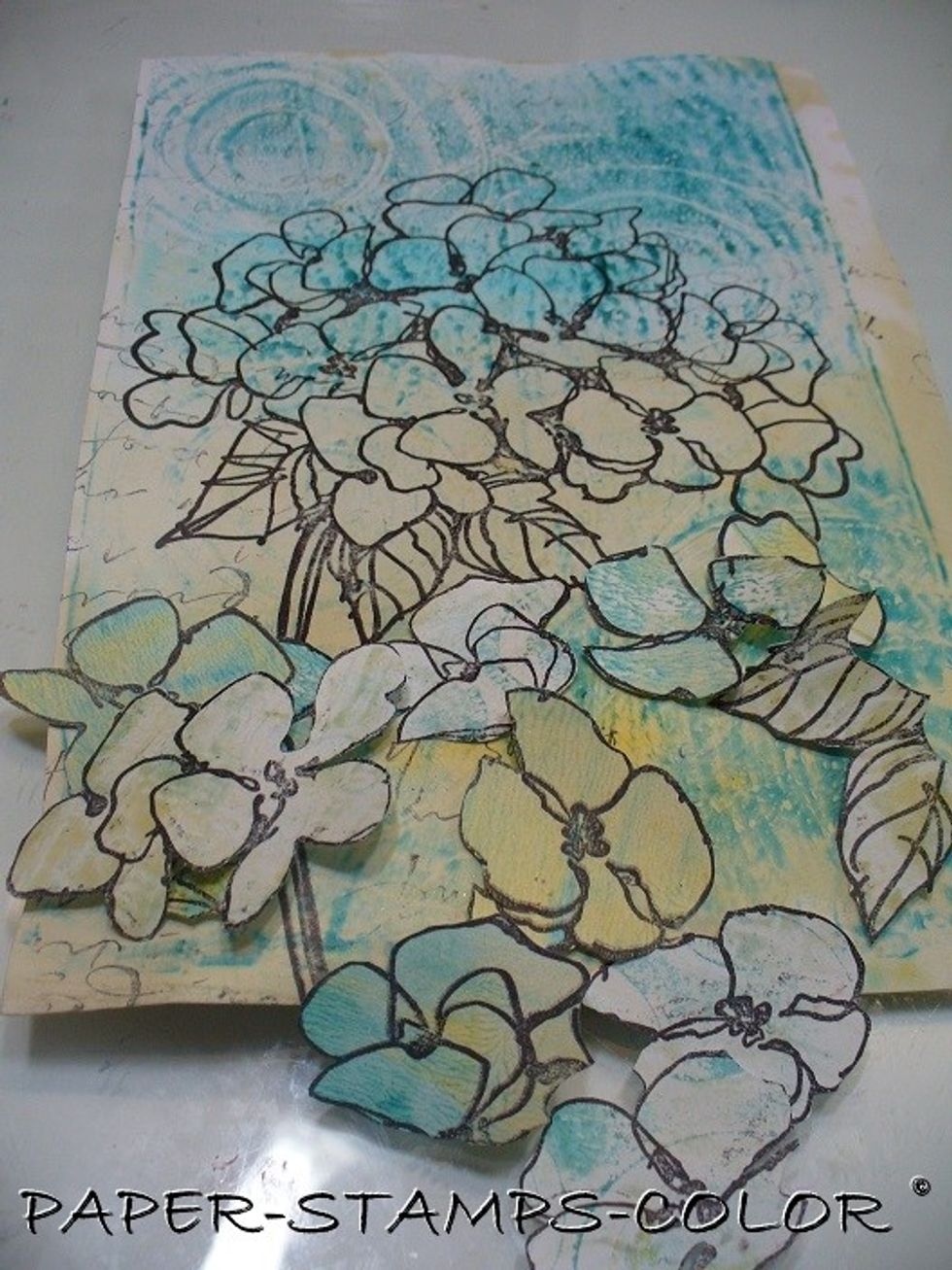 .... because I was not happy with the contrasts anymore ...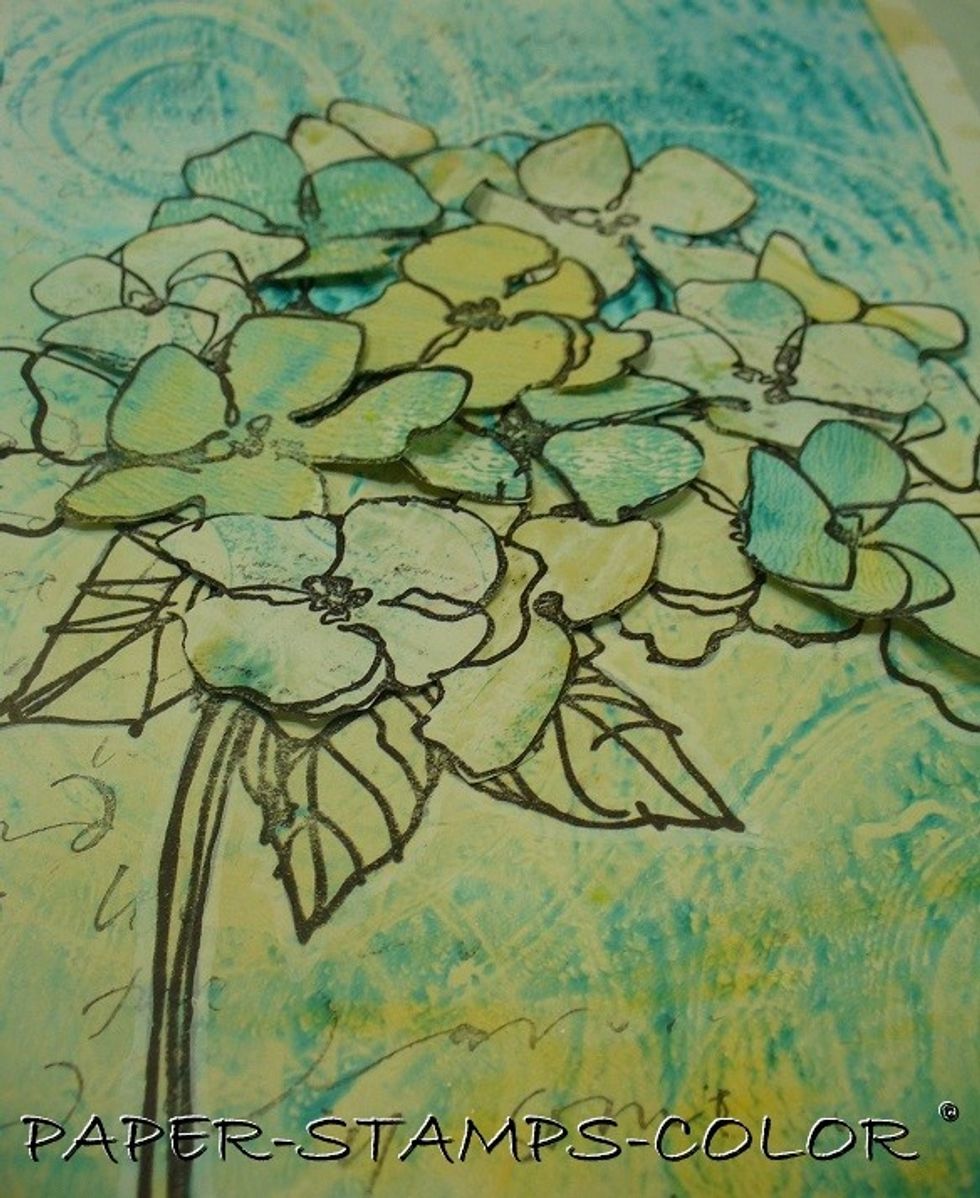 ... but even adding more contrast did not save it!. UP for plan B!!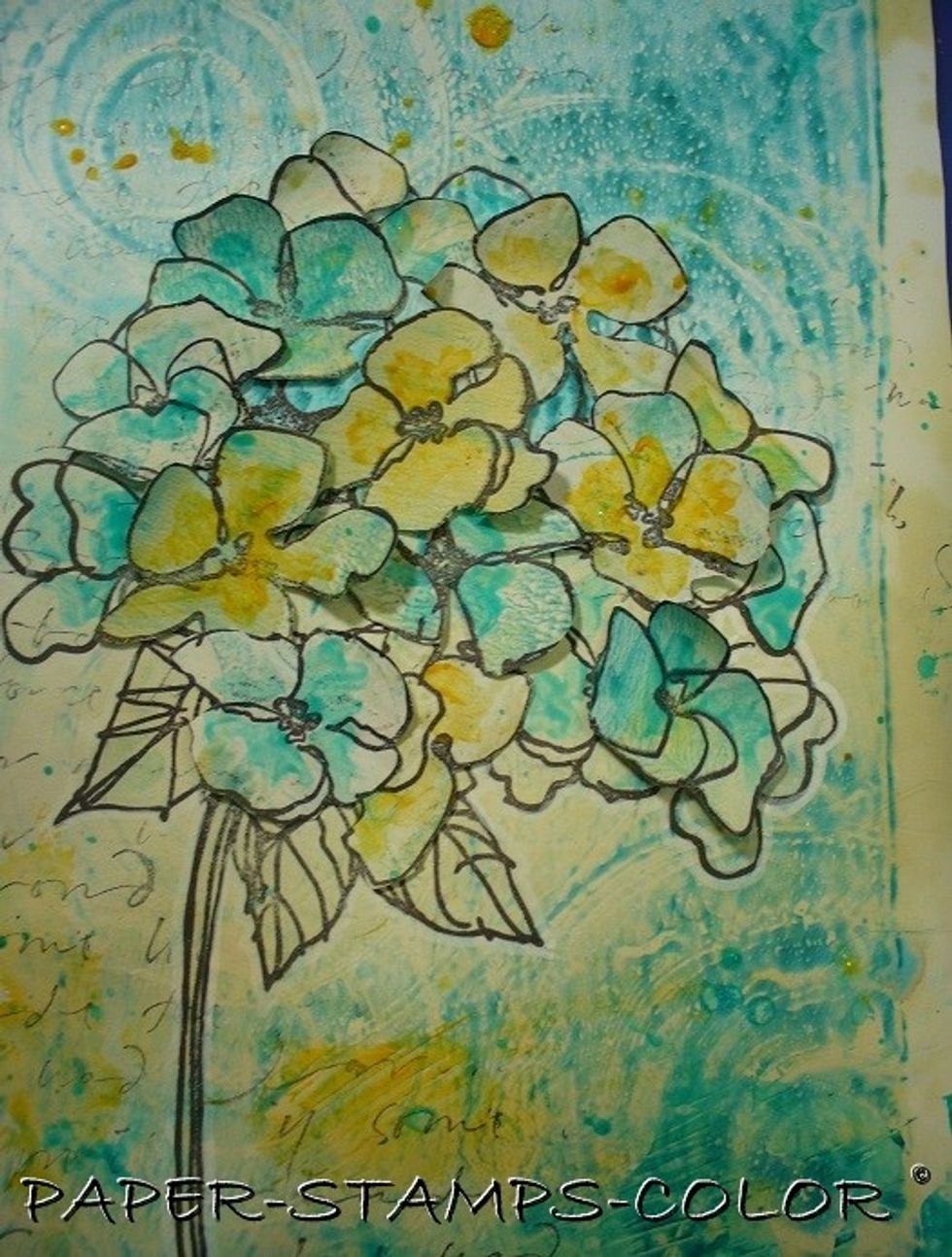 I removed all the flowers and went back into the stamped image with watered down white acrylic paint, filling al the petals to make it transparent but lighter than the background.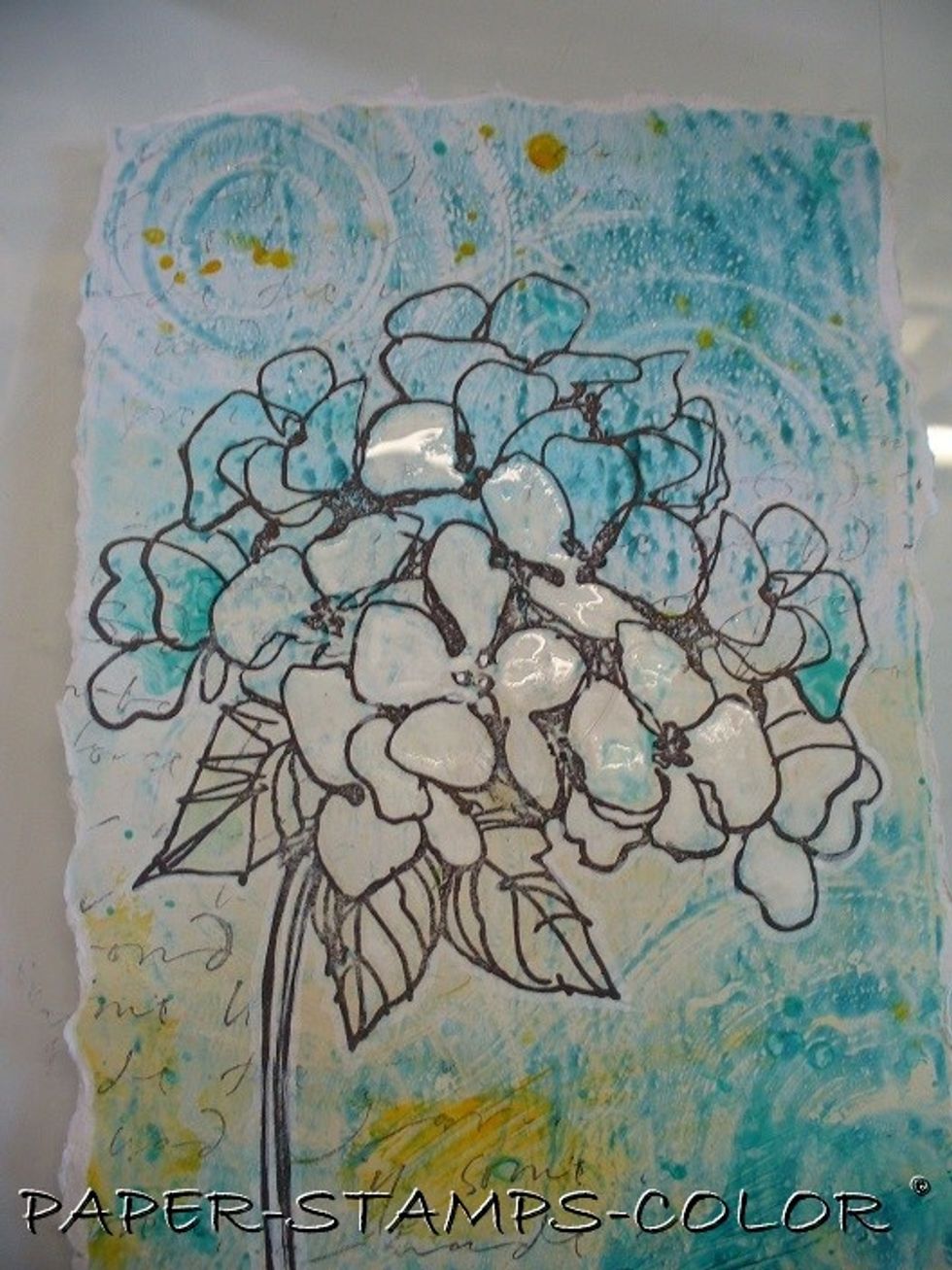 After that had dried, I added some acrylic paint to add highlights.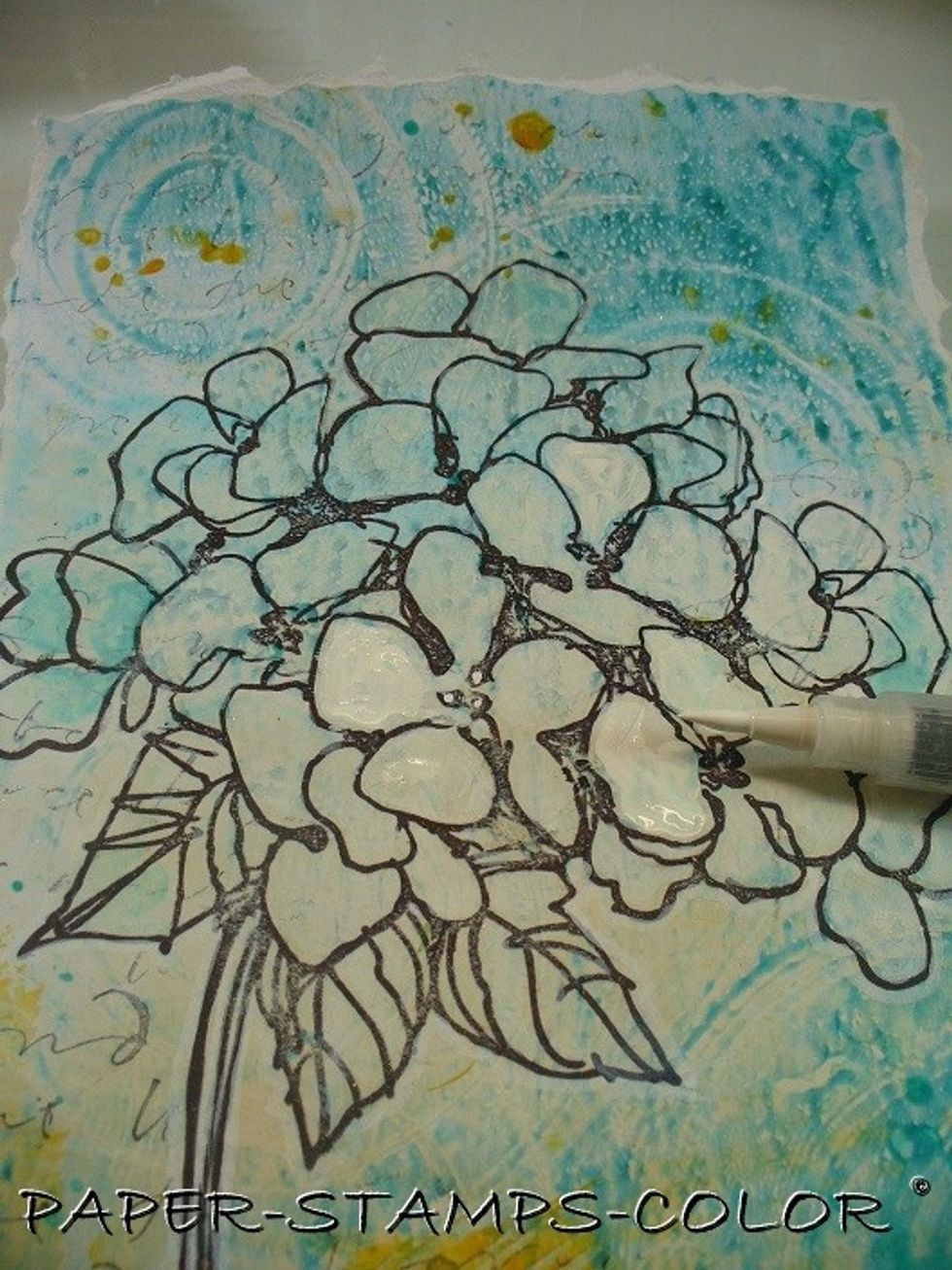 Part of plan B.. make the stained paper part of something bigger.. yes, this cleanup-paper-from-the-brayer is very much the same color scheme!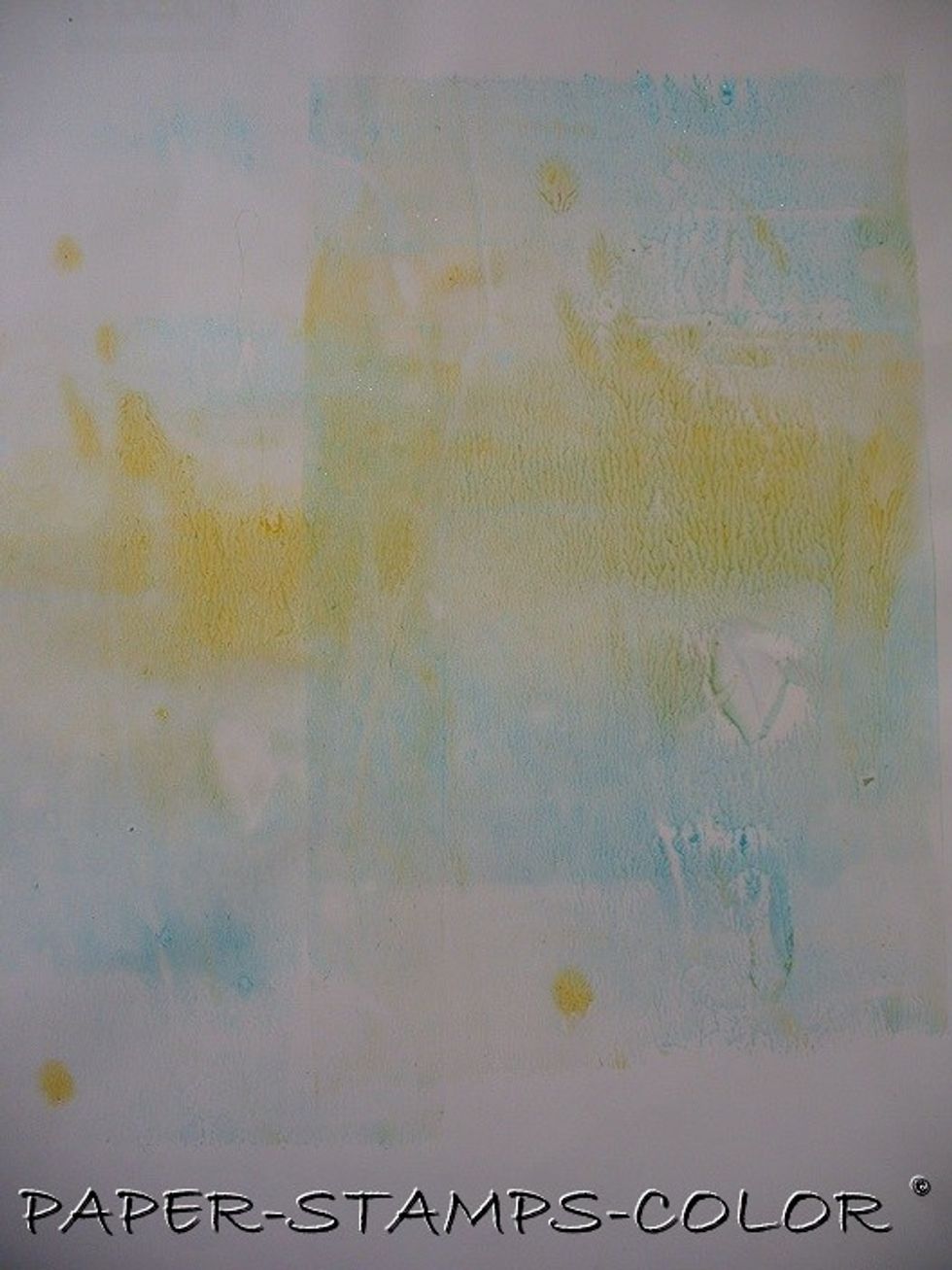 So, I tore the edges off the main part, and collaged it onto a sturdy piece of paper. (I stamped some script in the background with black ink)...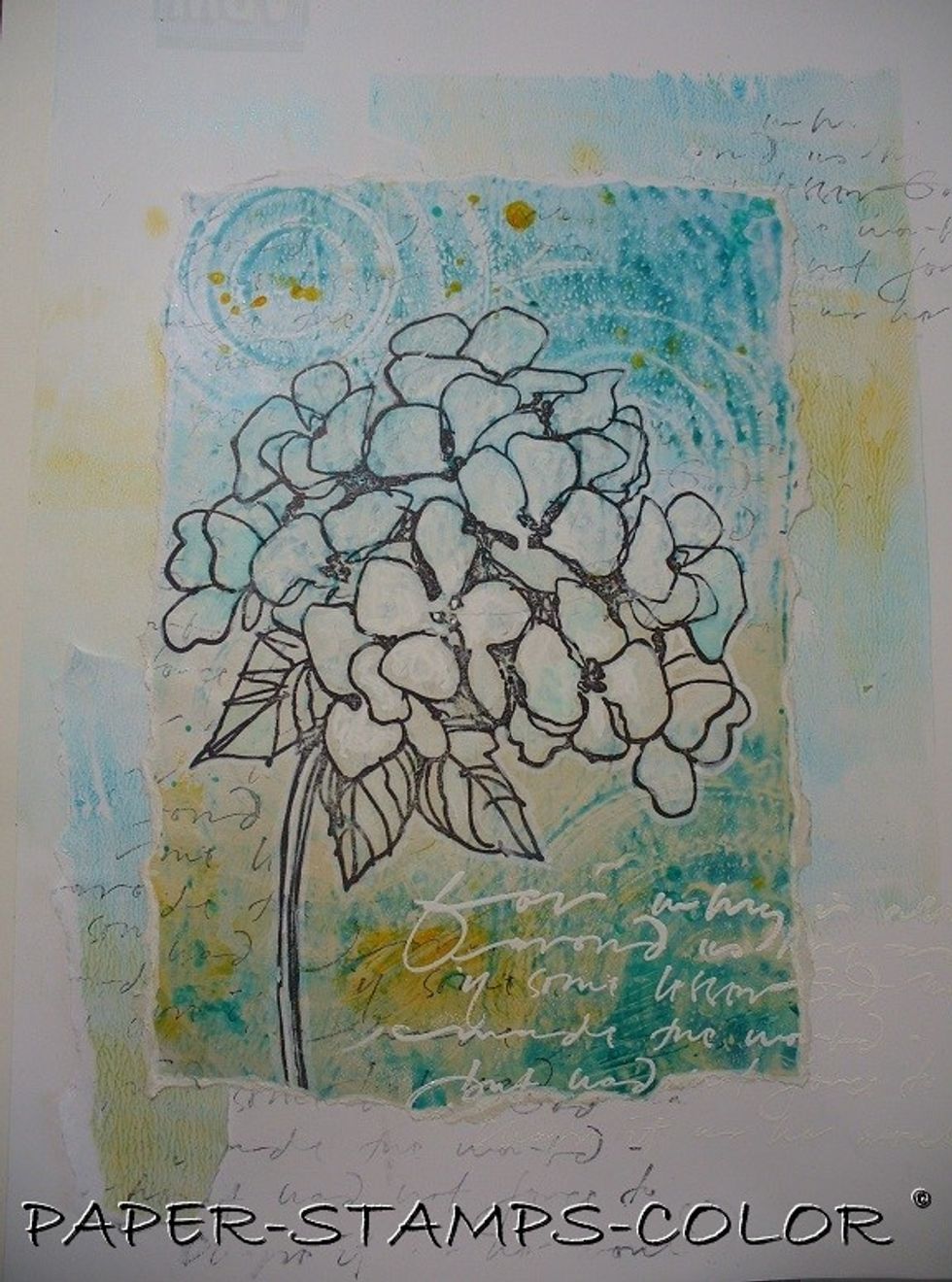 I heat embossed white text, too!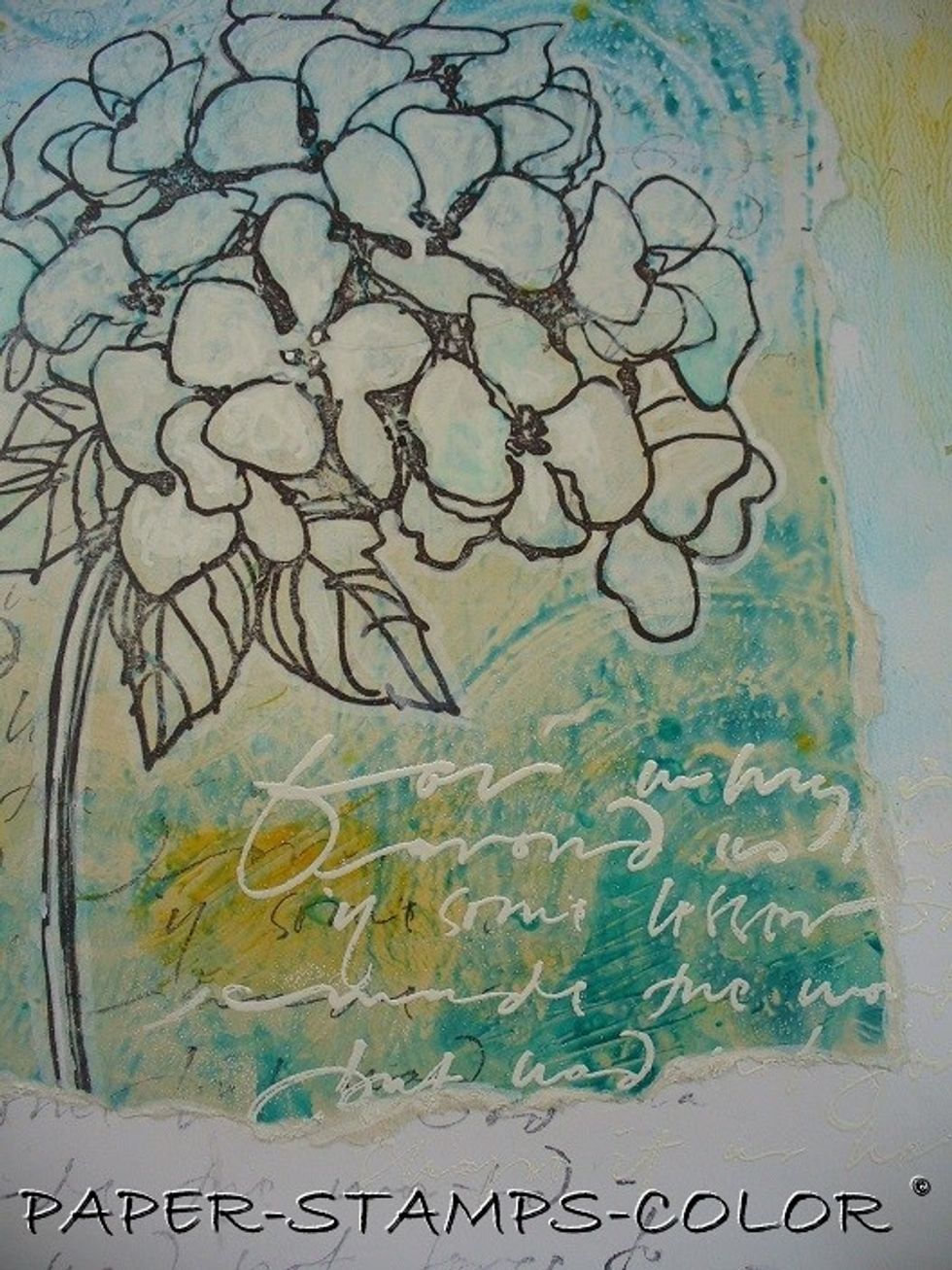 Add black to where the white paint got over the stamping.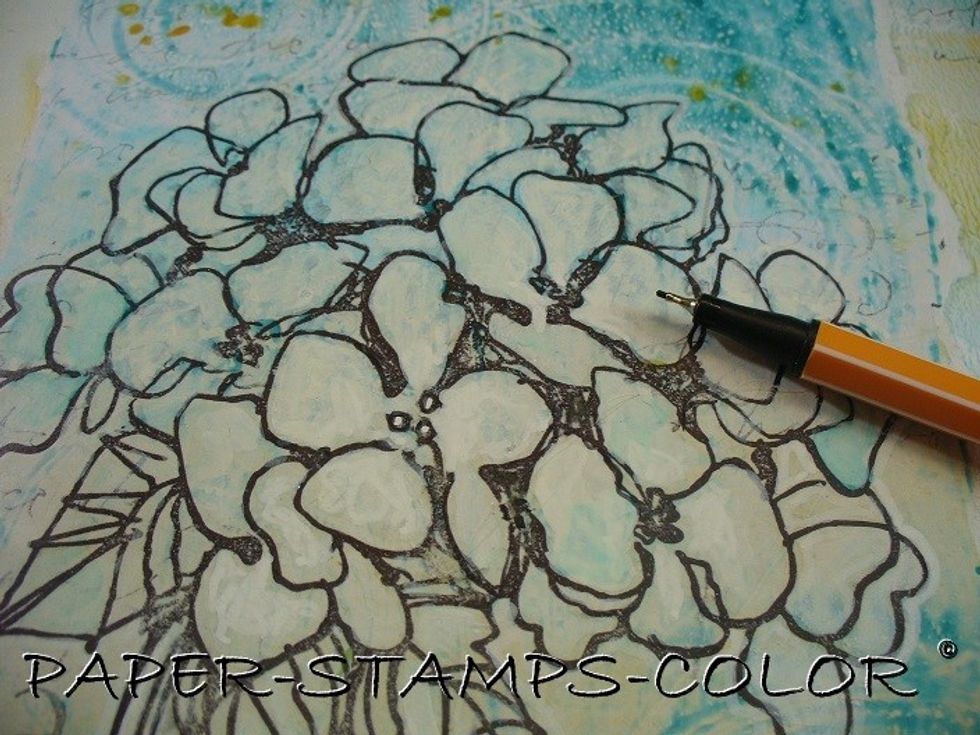 There is missing something!! I decided to add -- yes terra to the leaves, to add depth... with a watercolor pencil.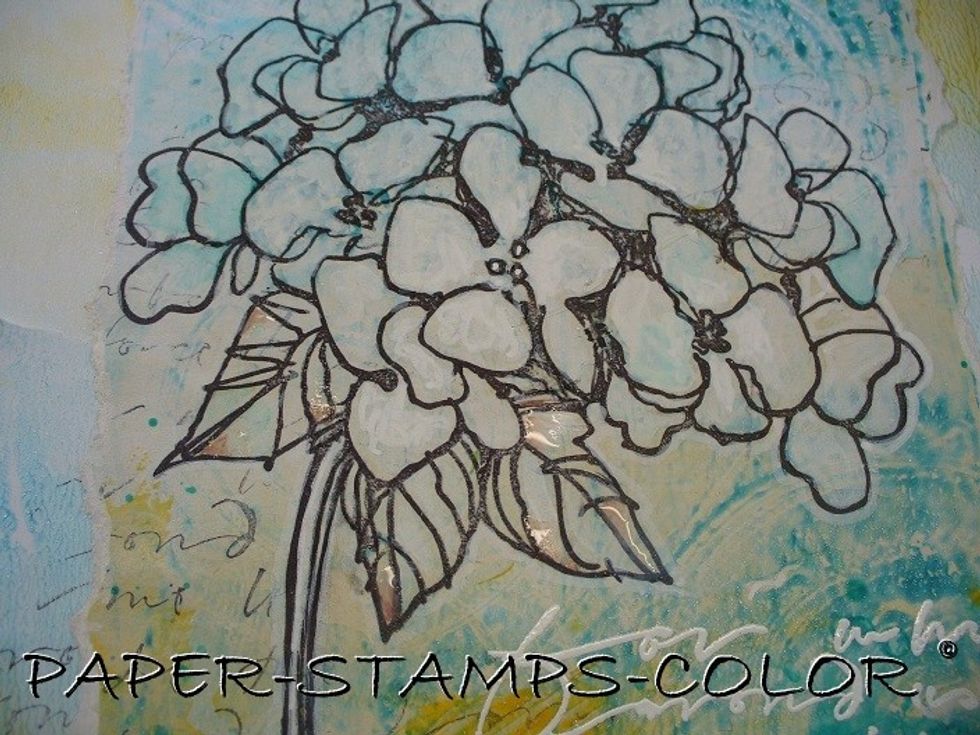 BUT, then the flowers also need some depth... also with the terra watercolor pencil.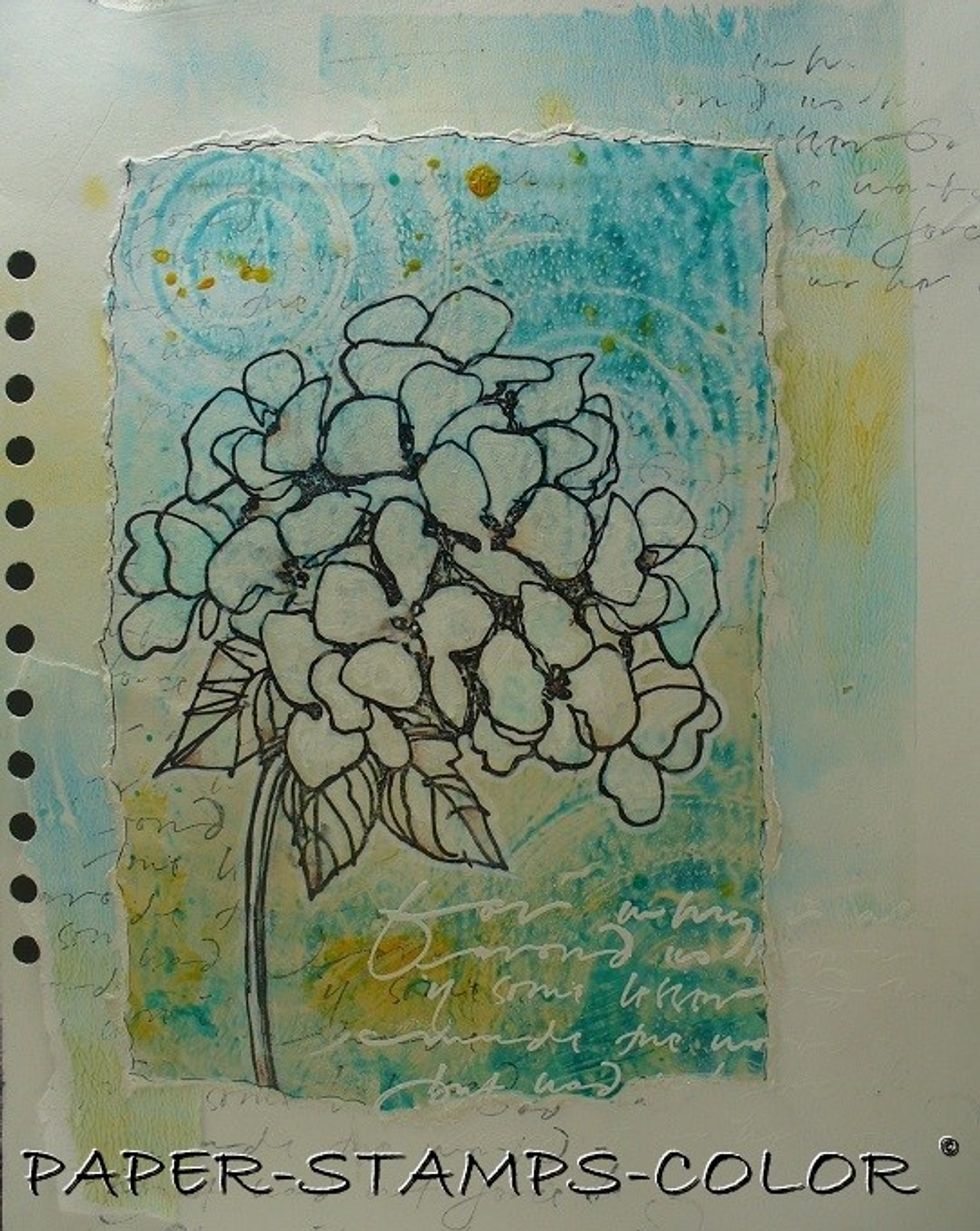 A close-up!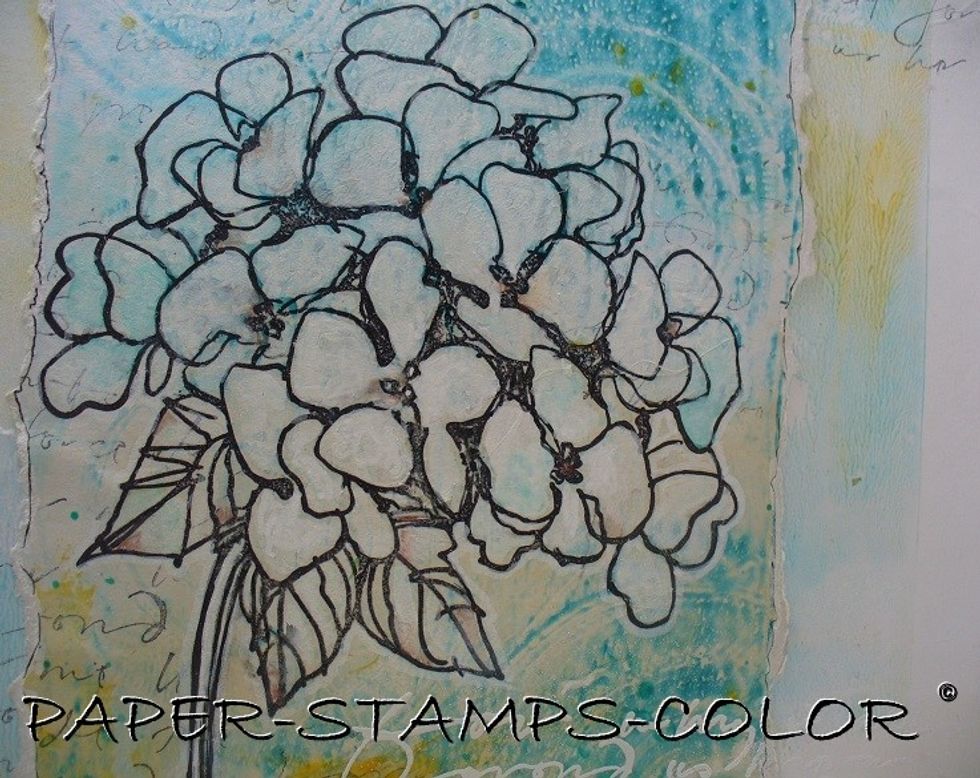 I added some stencilling with the Got Your Number stencil ...and now I am happy with it. To fit the journal I punched holes on the left-hand side.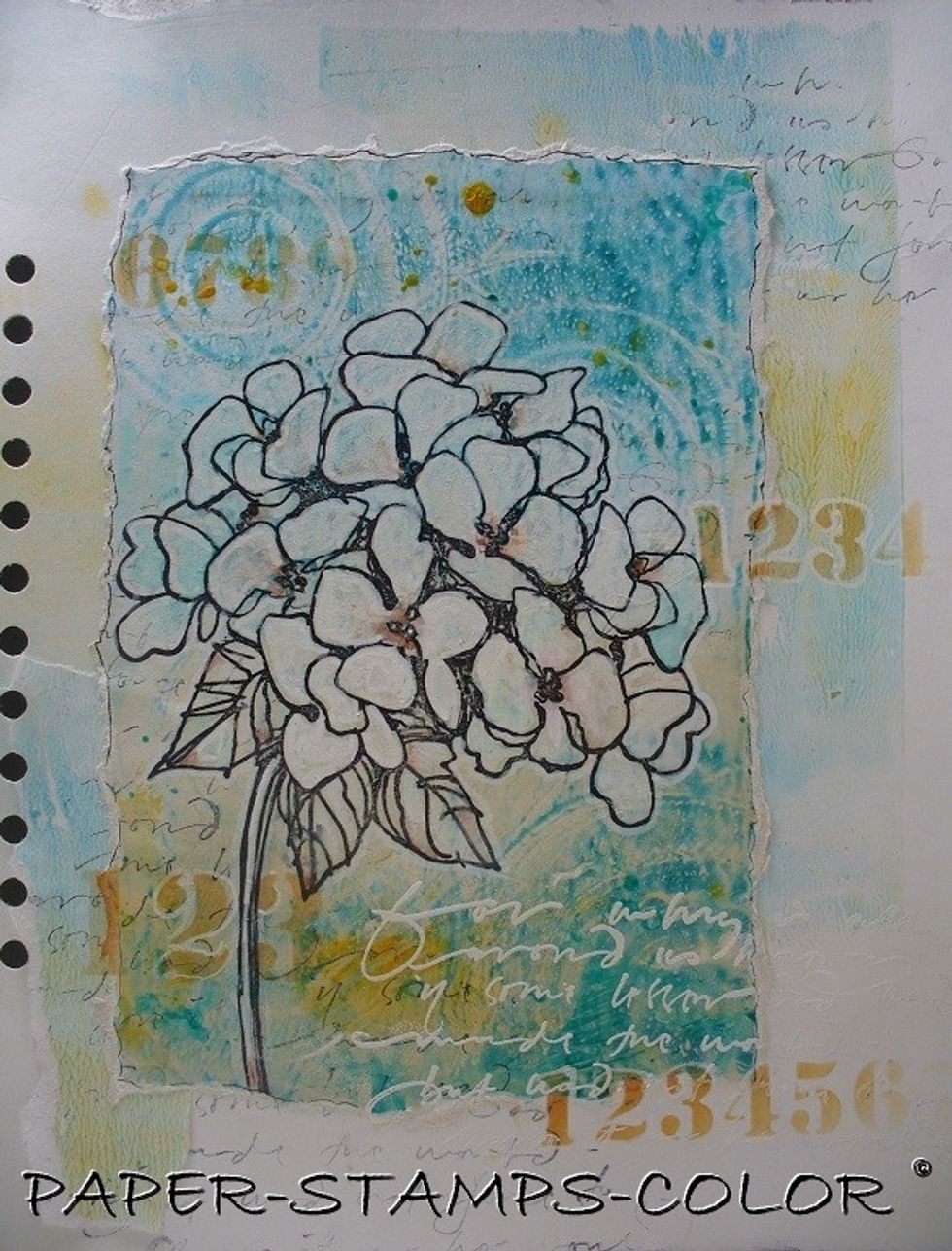 A close-up of the finished project!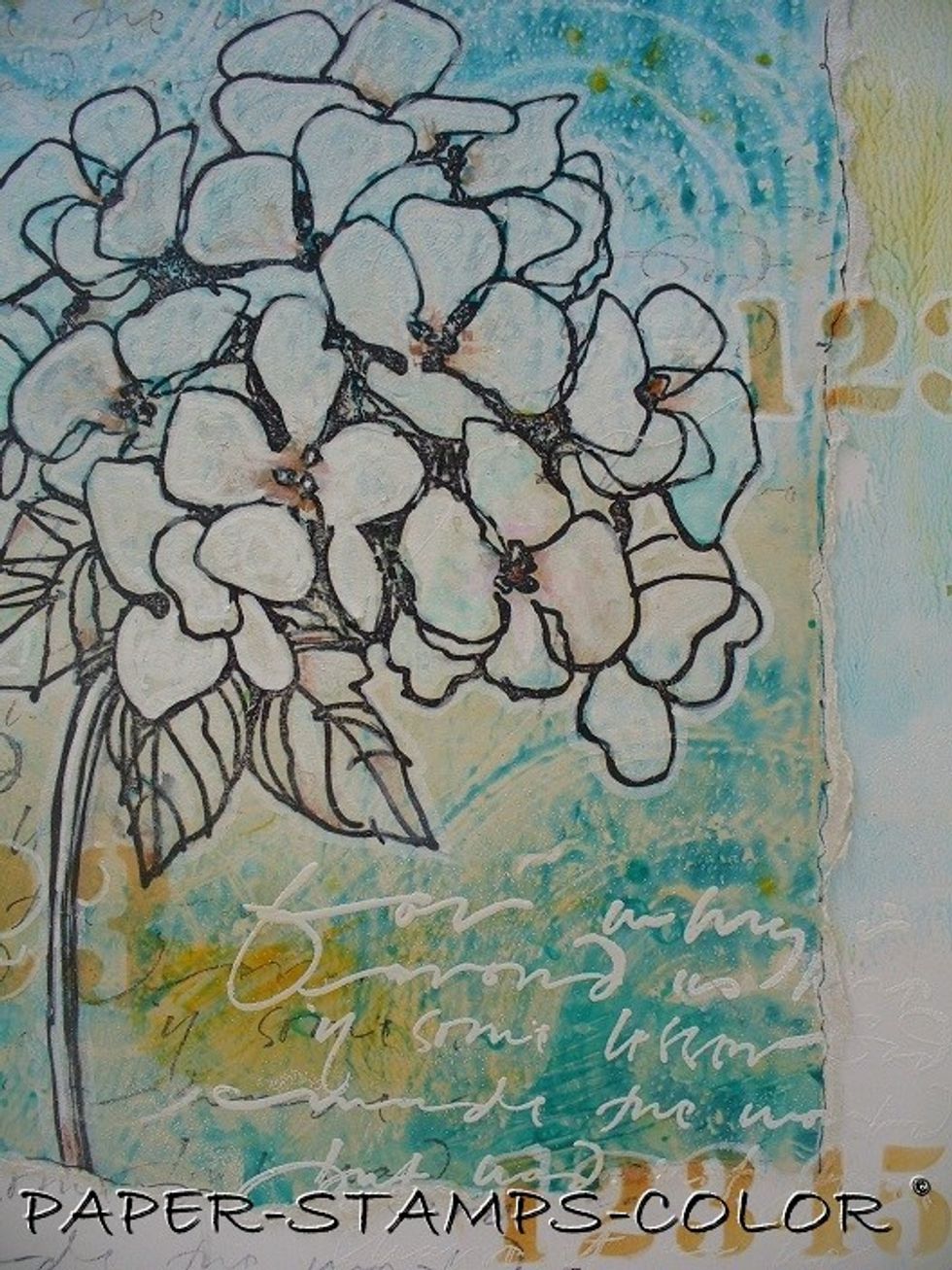 BUT .. you must have seen that I also created a card!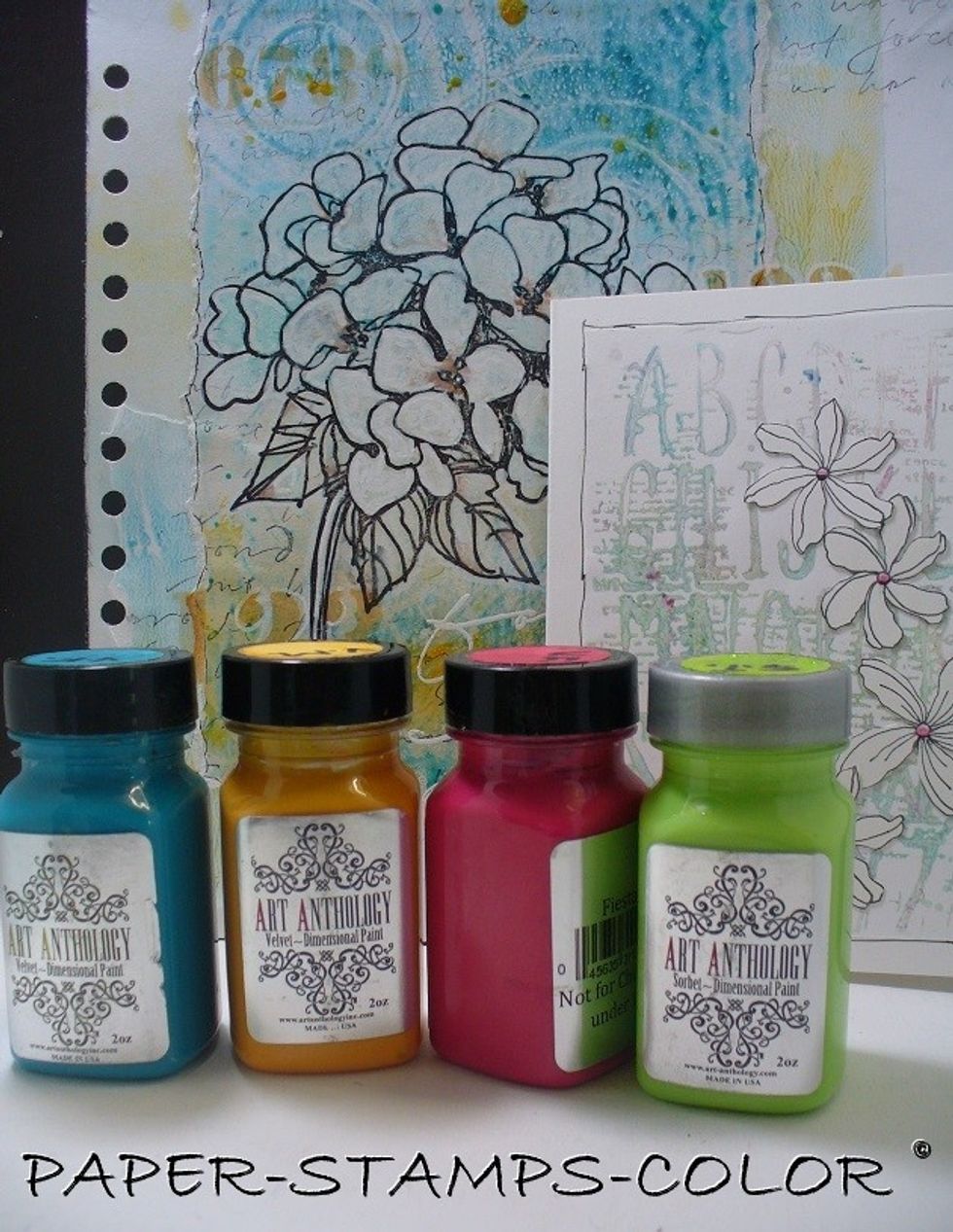 YES, from leftover paints on the stamp I used to make marks on the gelliplate during making prints.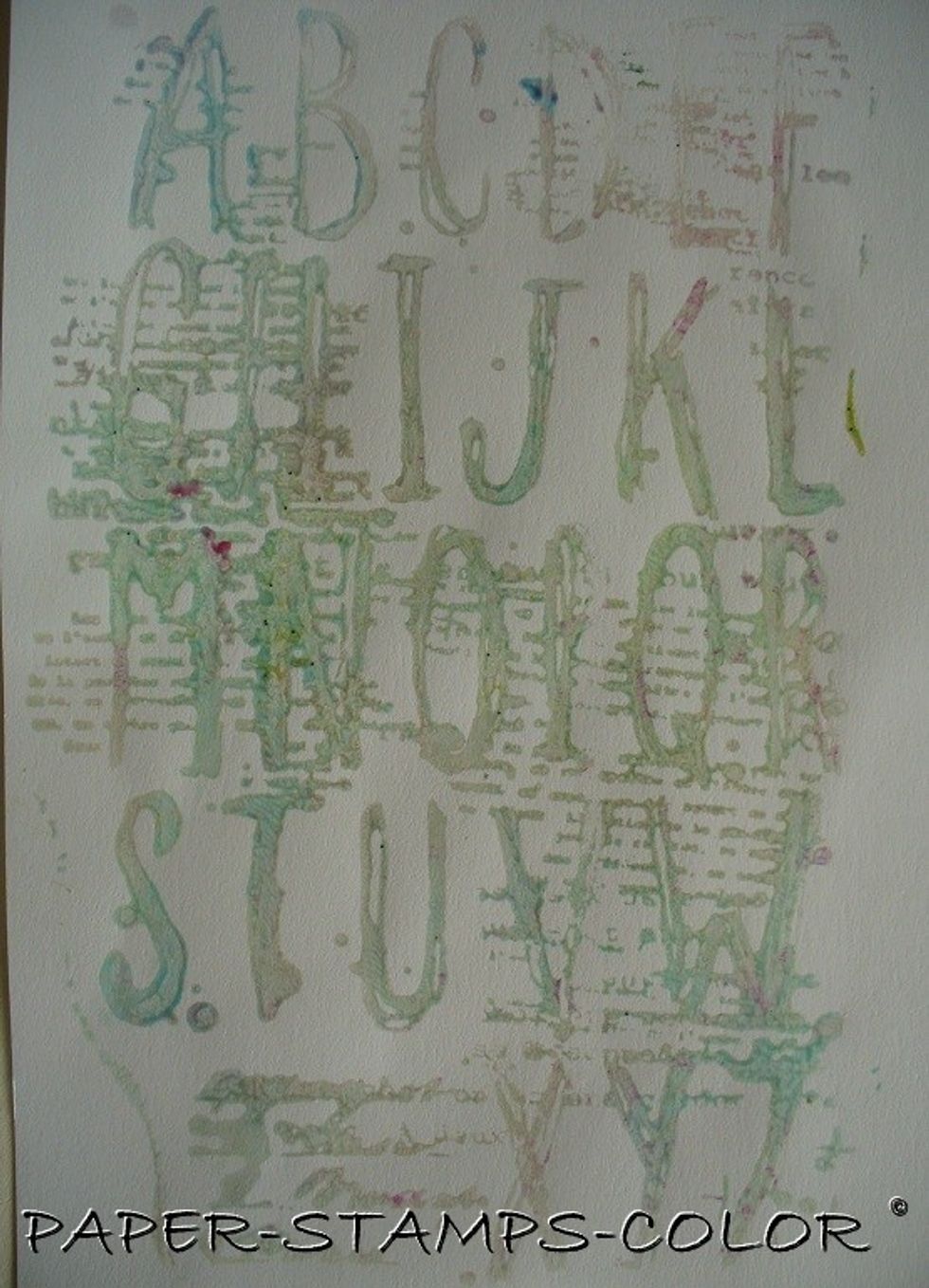 You can see how the text shimmerzzzz .. although this is another color (forgot to photograph it in a close-up)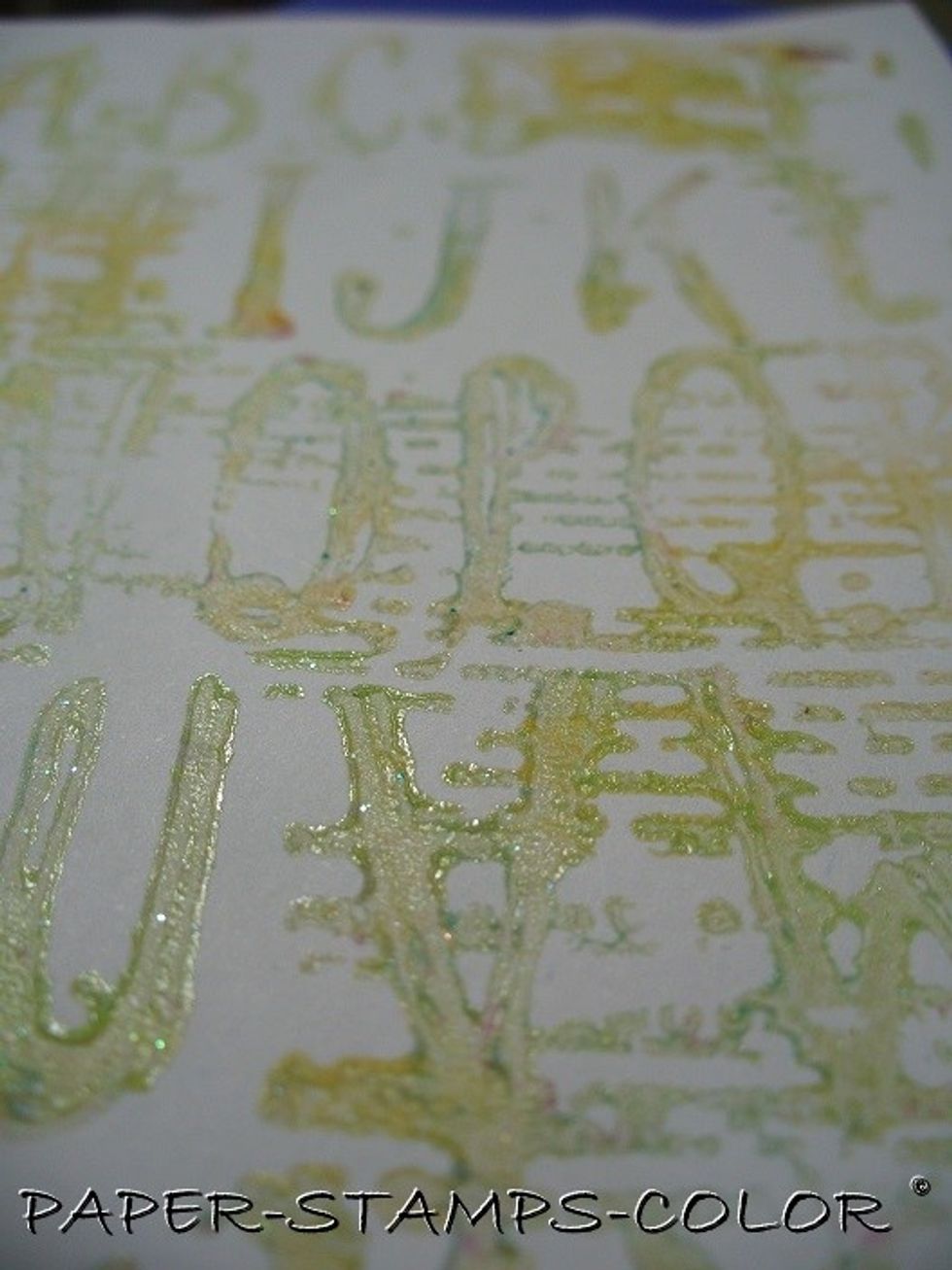 It makes for a beautiful one of a kind card. - - flowers from Magenta, alphabet from Carabelle Studio-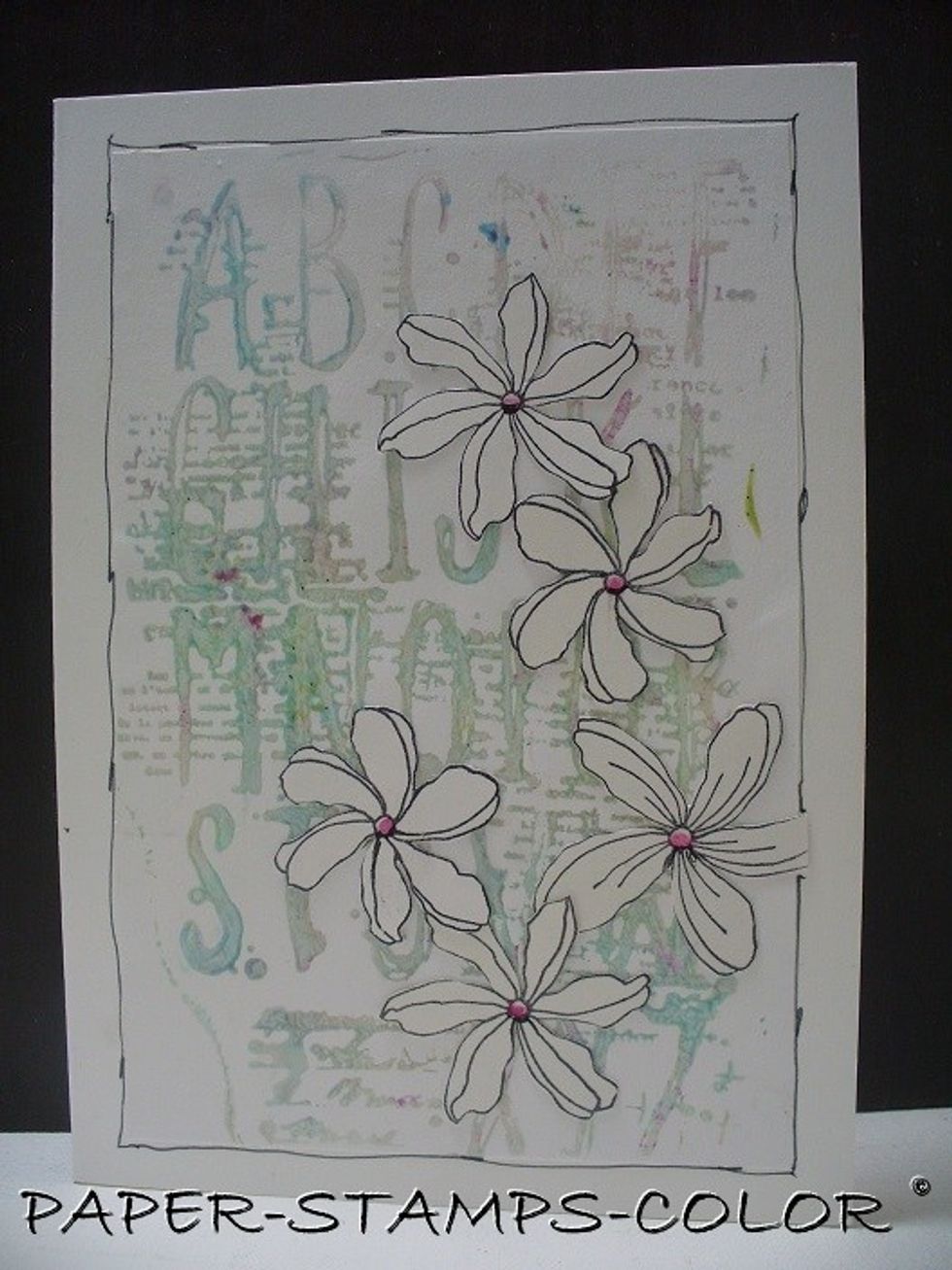 A close up of the flowers where I've added Fiesta Velvet to the hearts of them. That's it for today!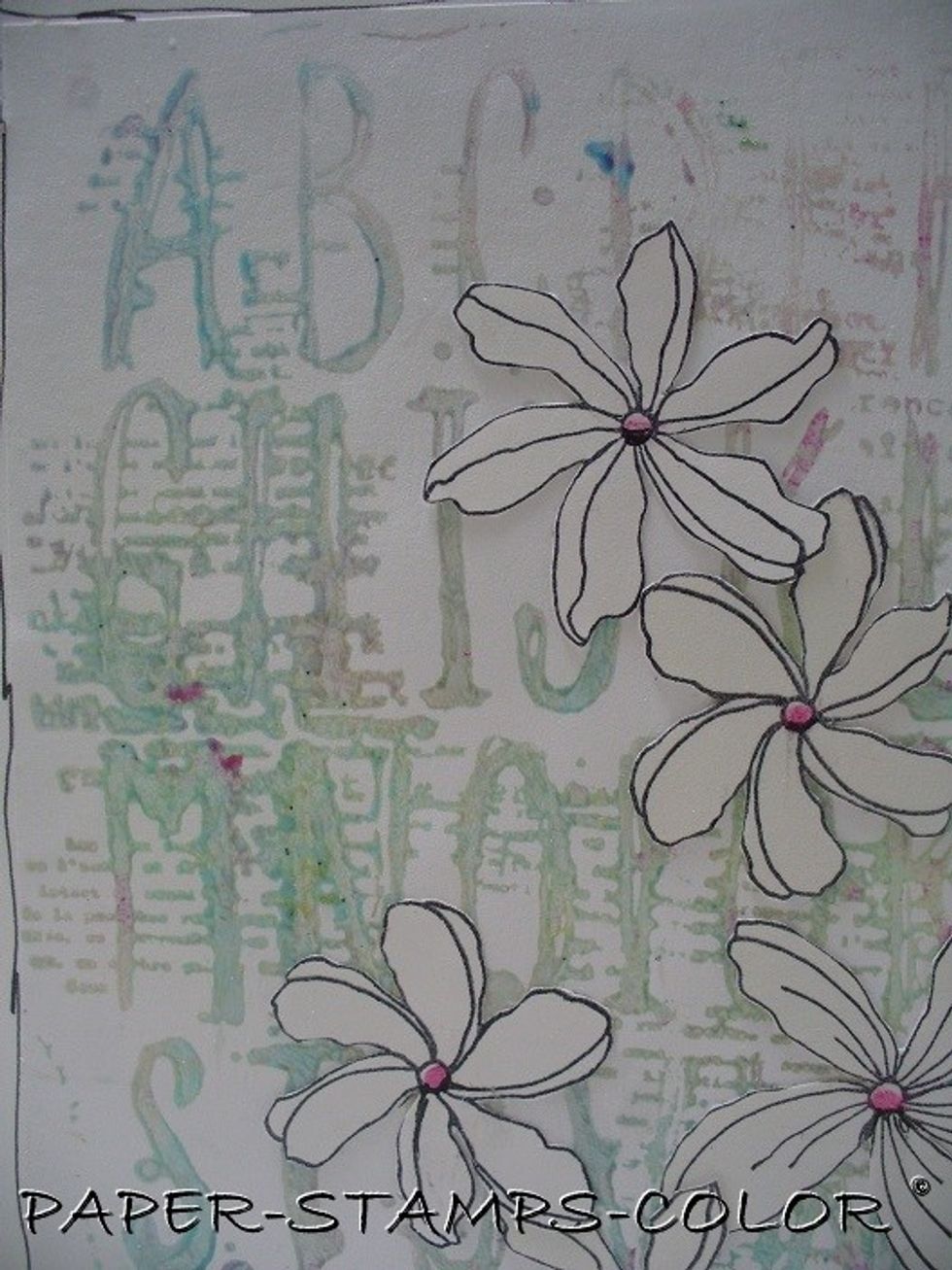 Do you wish to see more of me: http://elliecreahoekje.blogspot.nl/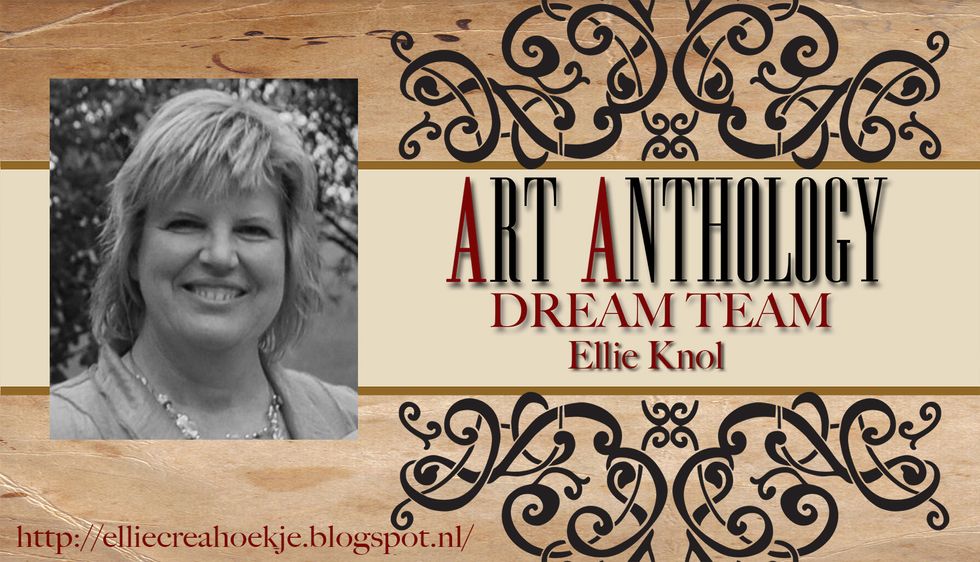 Got your number Stencil
Tink Sorbet
Fiji Velvet
Mayan Gold Velvet
Fiesta Velvet
gelliprints or monoprints
stamps: Magenta, Carabelle Studio, Stampendous.
white acrylic marker
black marker
waterbrush
Art Anthology
Art Anthology is a manufacturer of dimensional mediums.\n\nCome chat with us in our Facebook Group: Art Anthology Adventures in Art