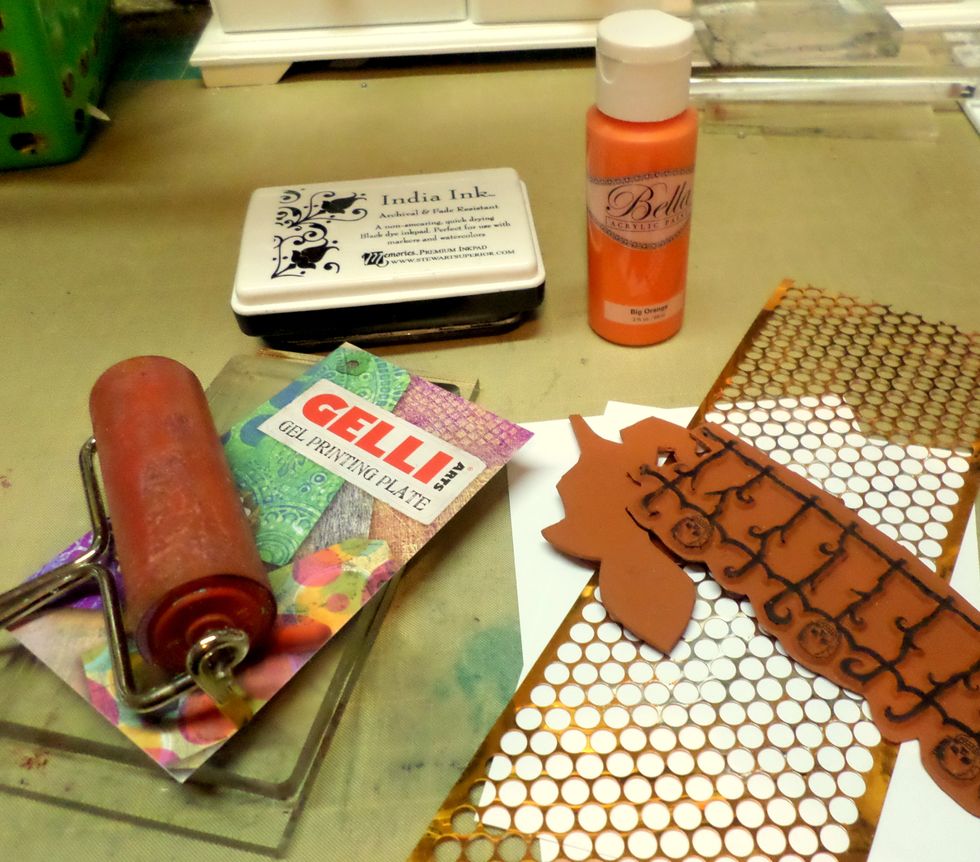 Gather your supplies. 3"x5" Gelli Plate, Acrylic Block, Paint, Ink, Papers, Punchinella (sequin waste) and Sin City Stamps.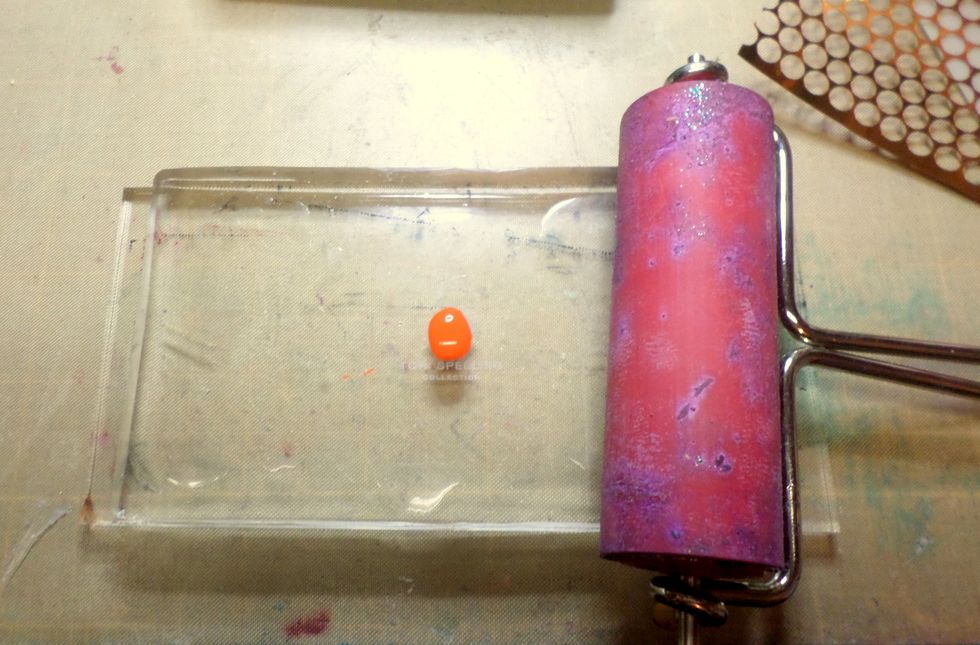 Put your Gelli Plate on an acrylic block at least the size of the Gelli Plate. Apply a small amount of acrylic paint to your Gelli Plate and spread it over the entire surface with a brayer.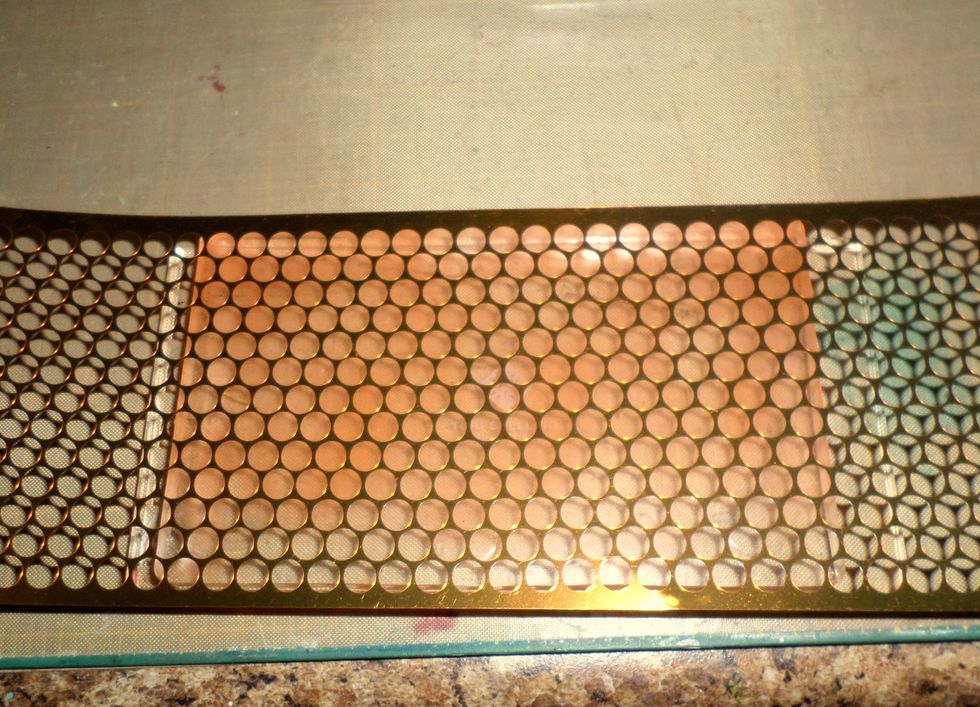 Place punchinella on top of the paint on the Gelli Plate.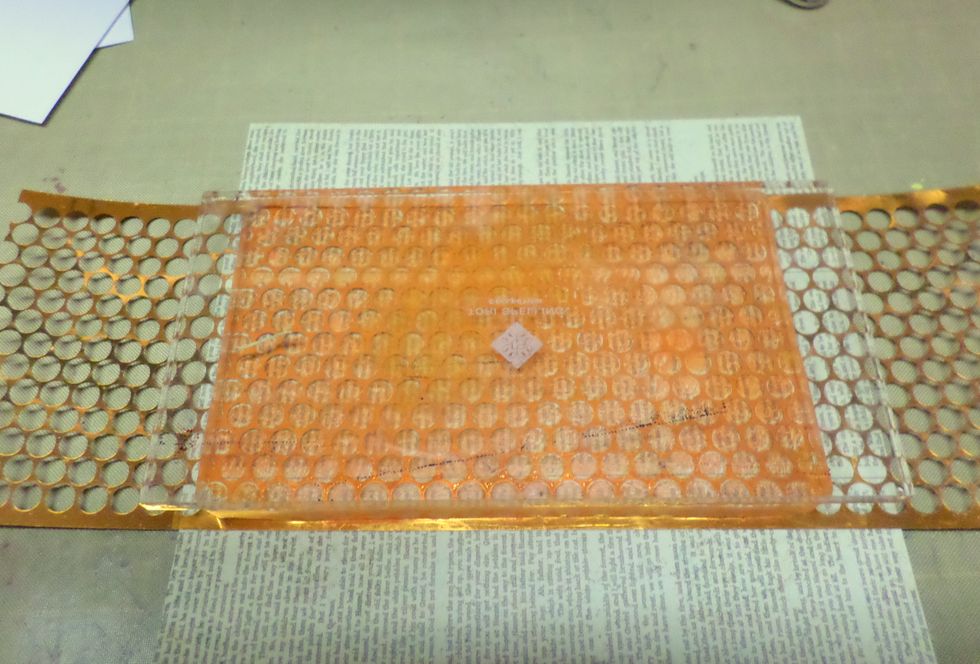 Turn your Gelli plate and punchinella over and use it as a stamp. Stamp it on the paper of your choice.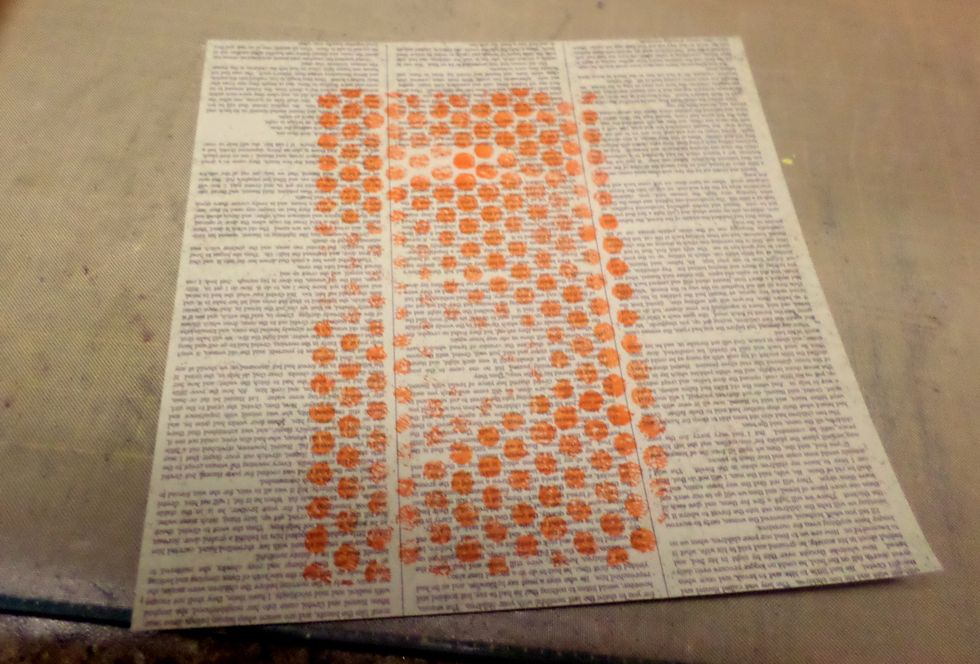 You just stamp with the plate like any other stamp. I don't mind if it isn't perfect!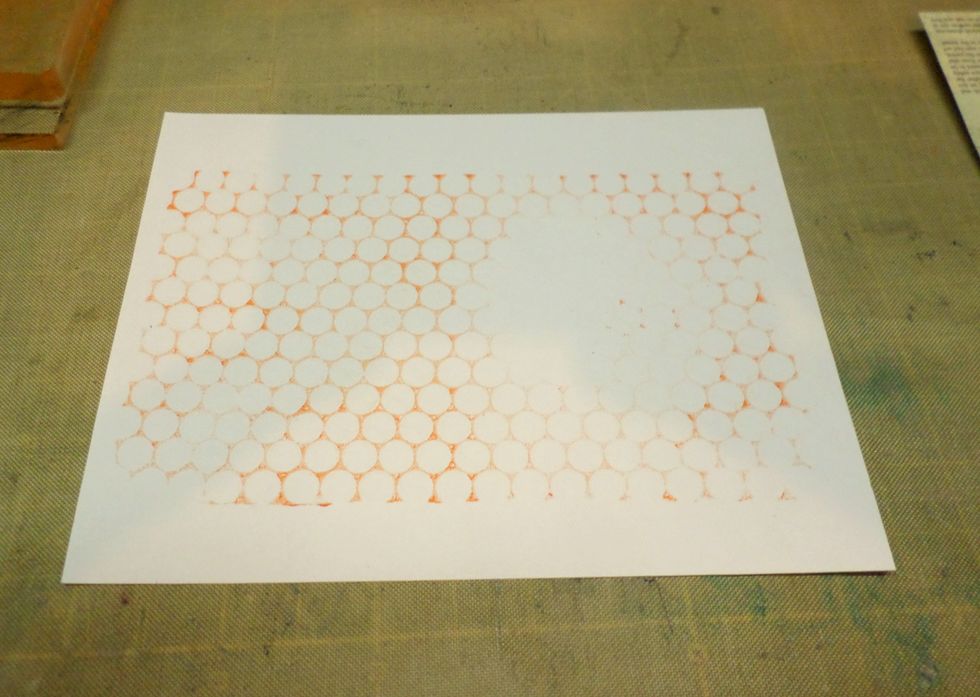 Remove the punchinella from the Gelli Plate and stamp the reverse image on the paper of your choice. Fun!!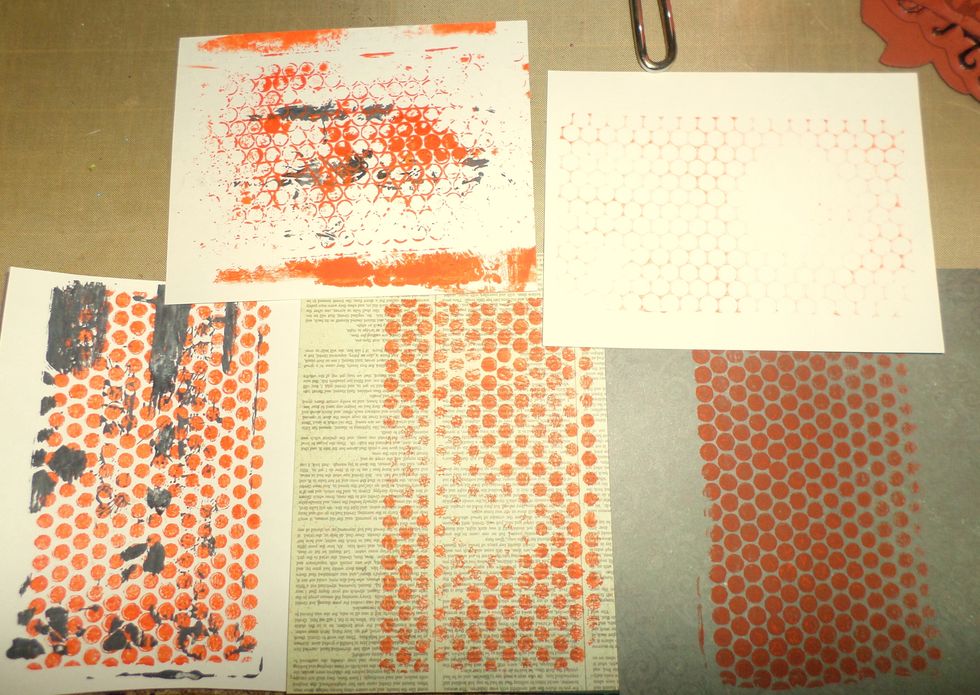 I stamped several times on different papers with and without the punchinella on top. I got 5 stamped images from the original amount of paint on the Gelli Plate.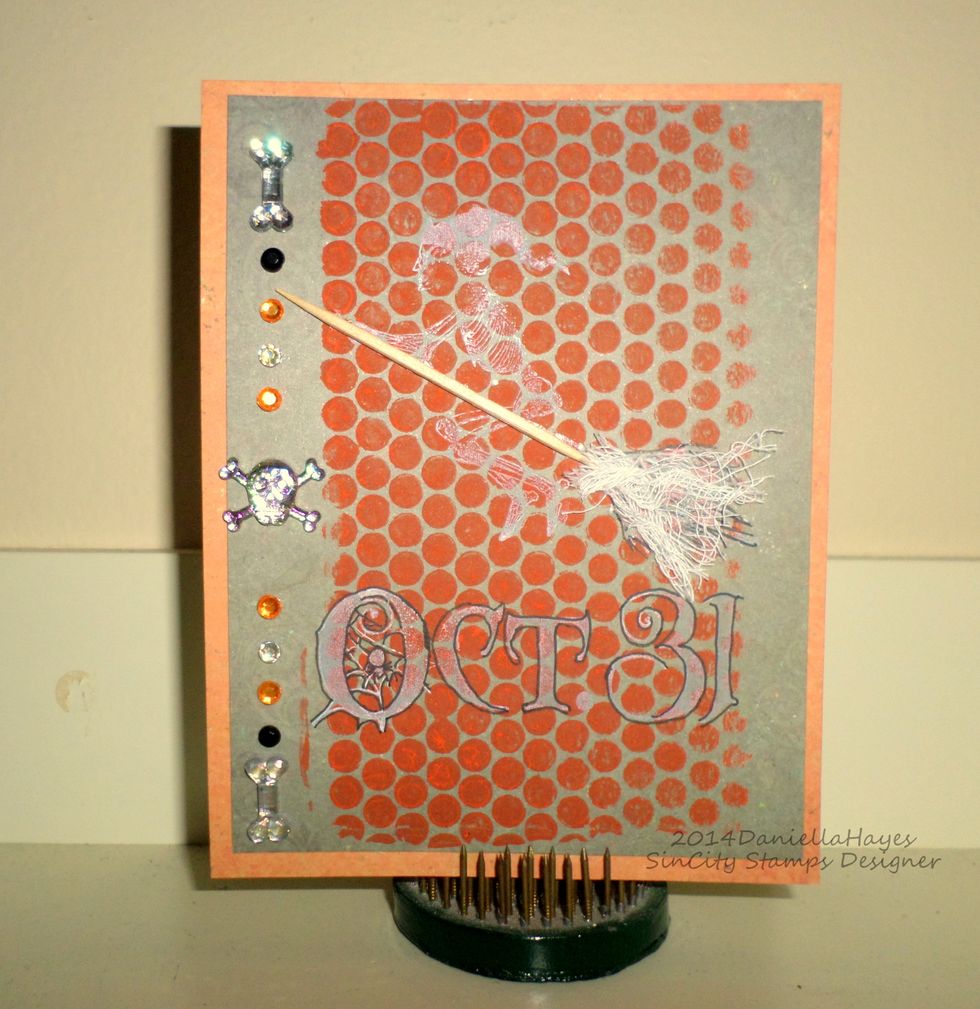 I matted my image on cardstock, added embellishments and made a card.
Isn't this soooo fun? Any kind of stencil will work, just like the punchinella did. Just add something on top of your Gelli Plate with paint on it and you've made a stamp!
Halloween Bingo Stamps SinCityStamps.com
Gelli Plate 3"x5"
Orange Acrylic Paint
Patterned Paper
Cardstock
Stewart Superior Inks
Black Ribbon
Misc. Embellishments Ribbon, Rhinestones, Button