Using youghurt boxes in a useful way and to help you arrange some of your things and save some place.
6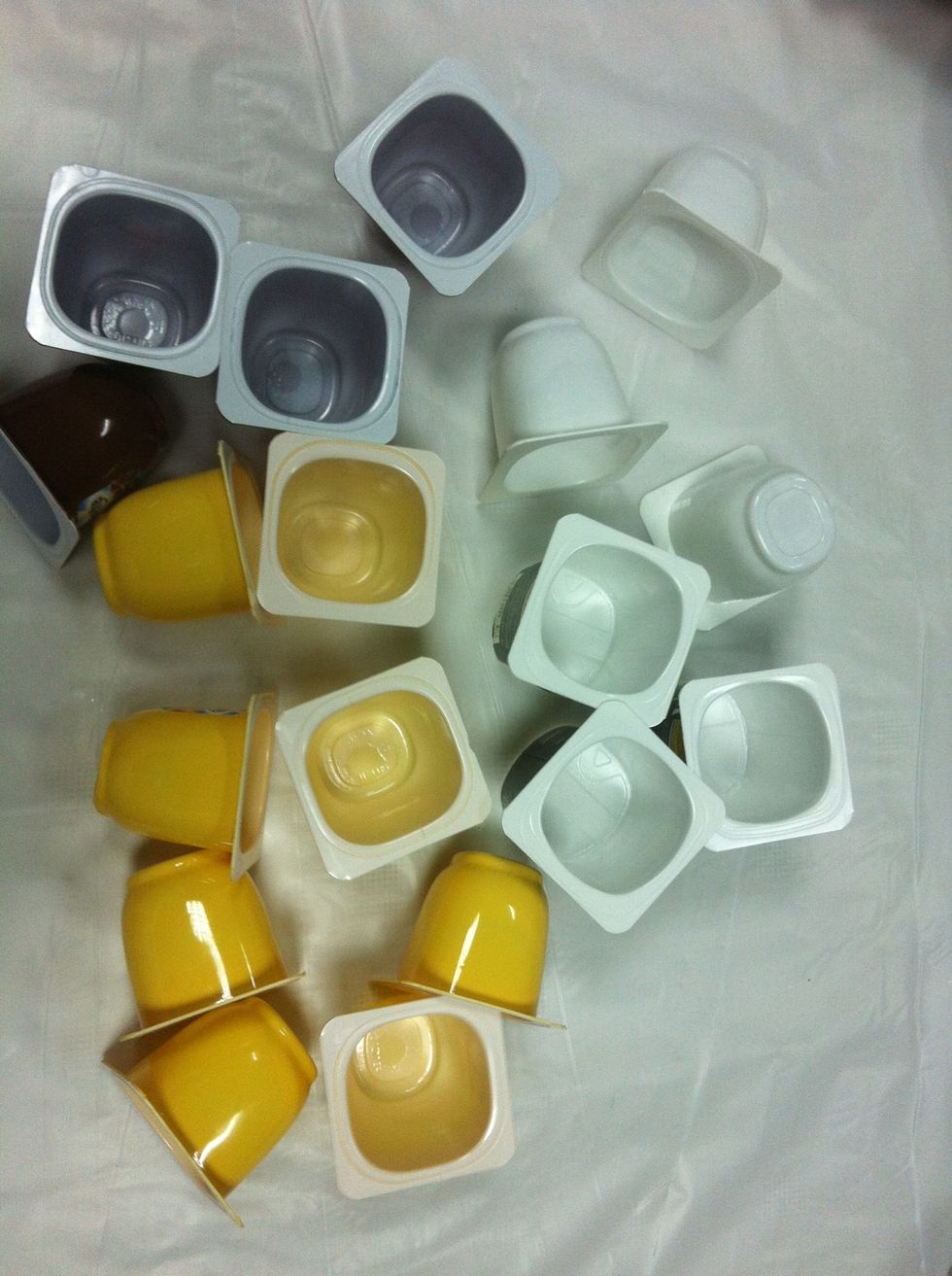 You can use any kind of boxes you have they will all be useful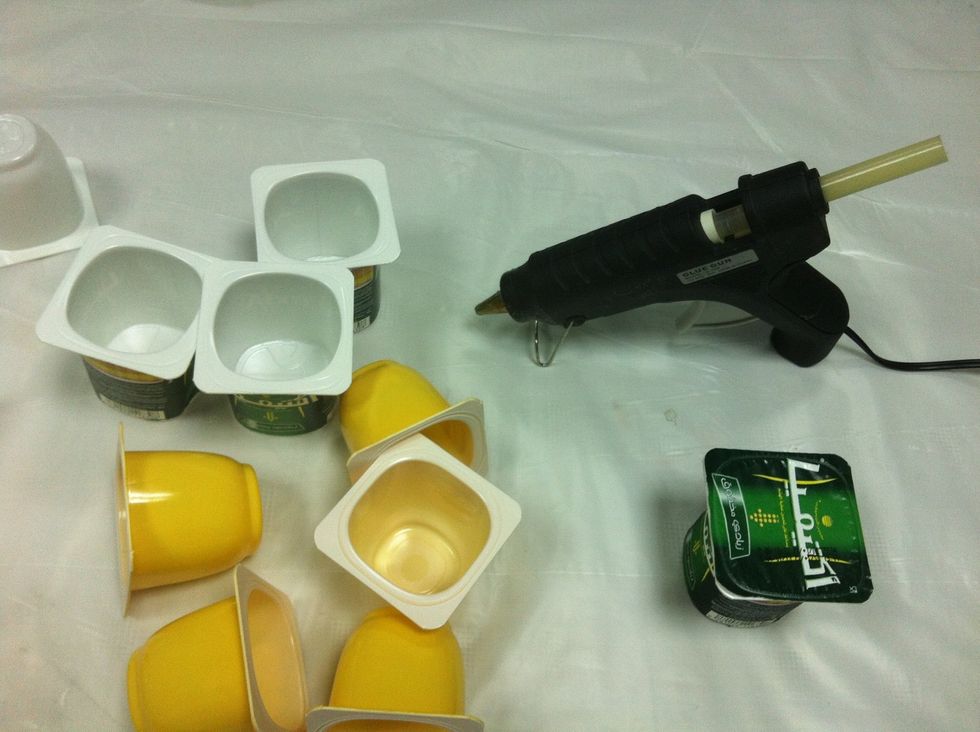 These are the only things you will be needing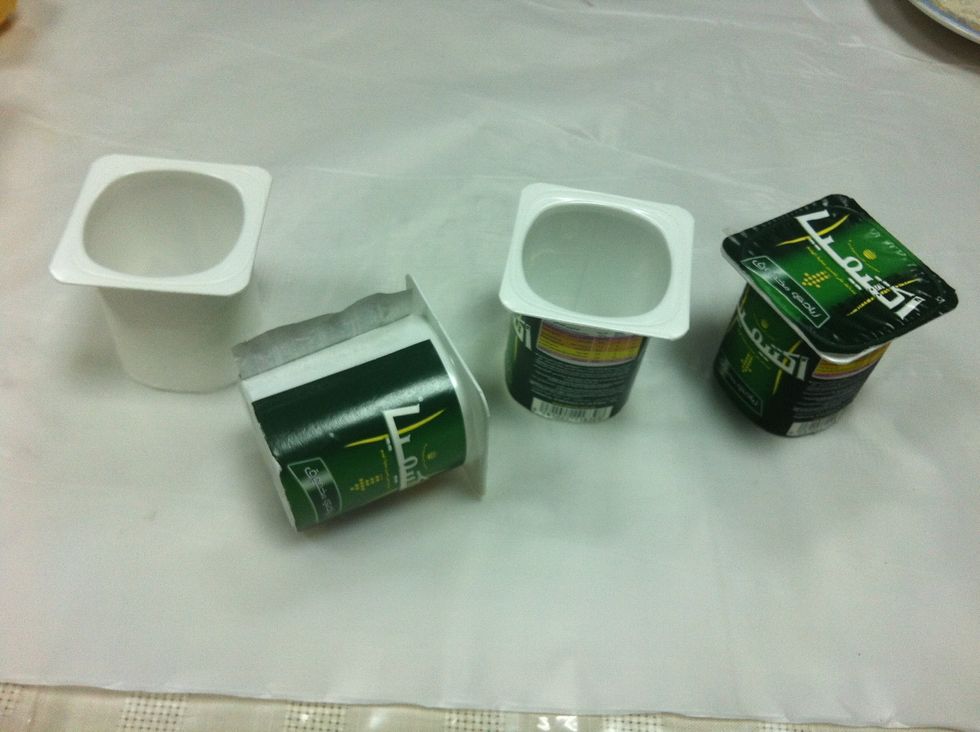 If your boxes have any lables or writngs on them just peel them of as i did for these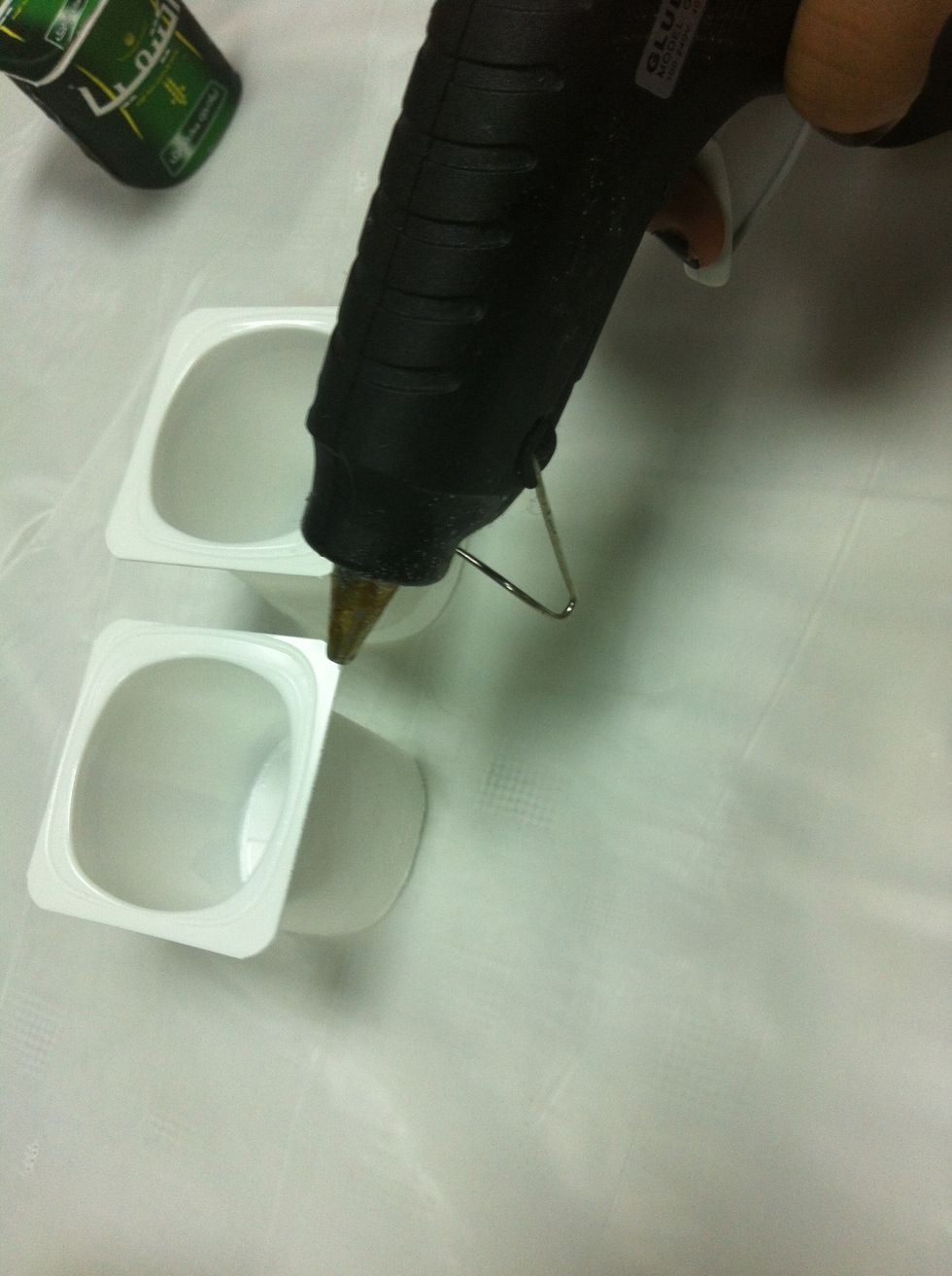 Your can now start by putting some glue on the side of your boxe so they'ld stick together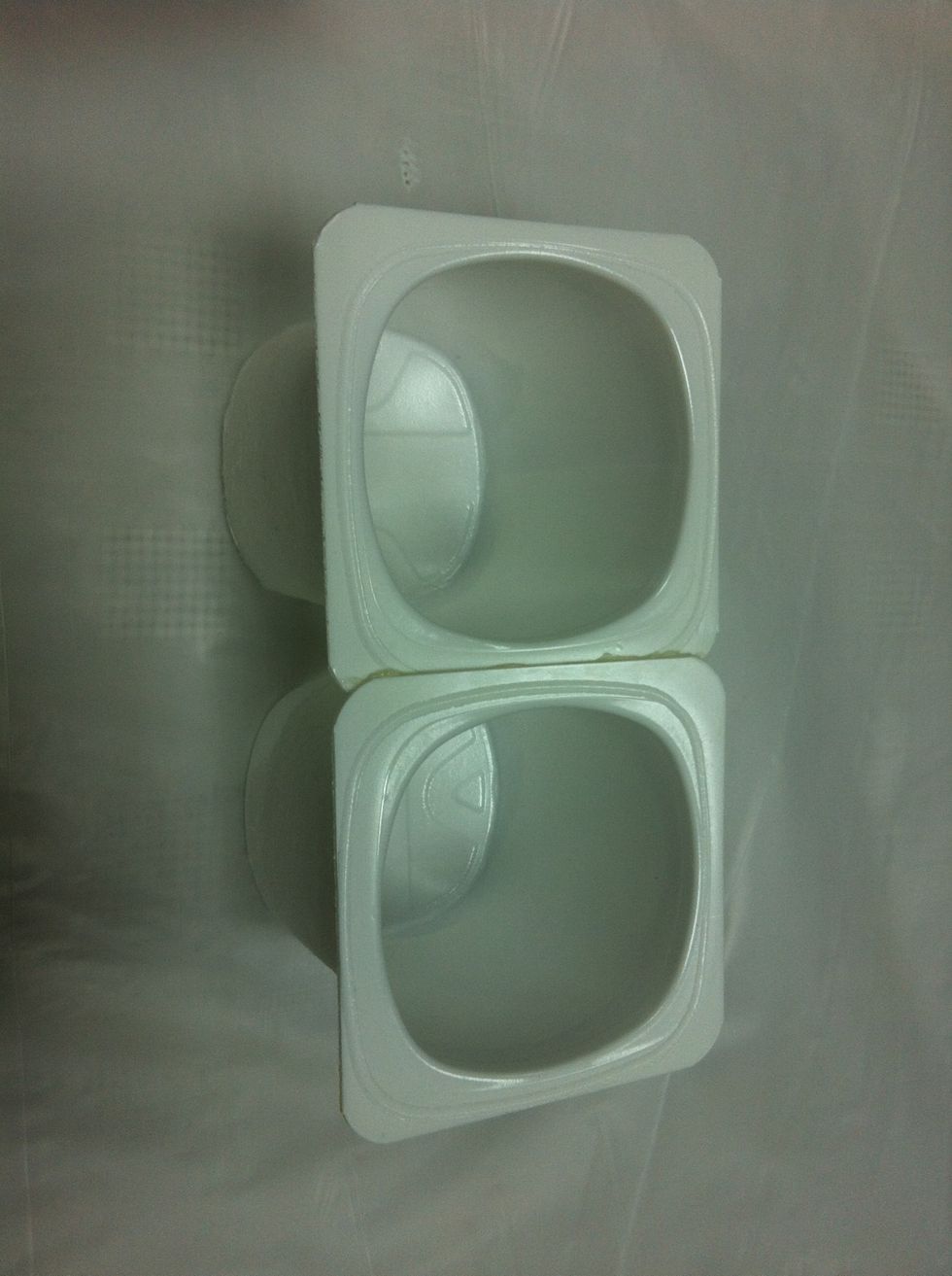 Glued them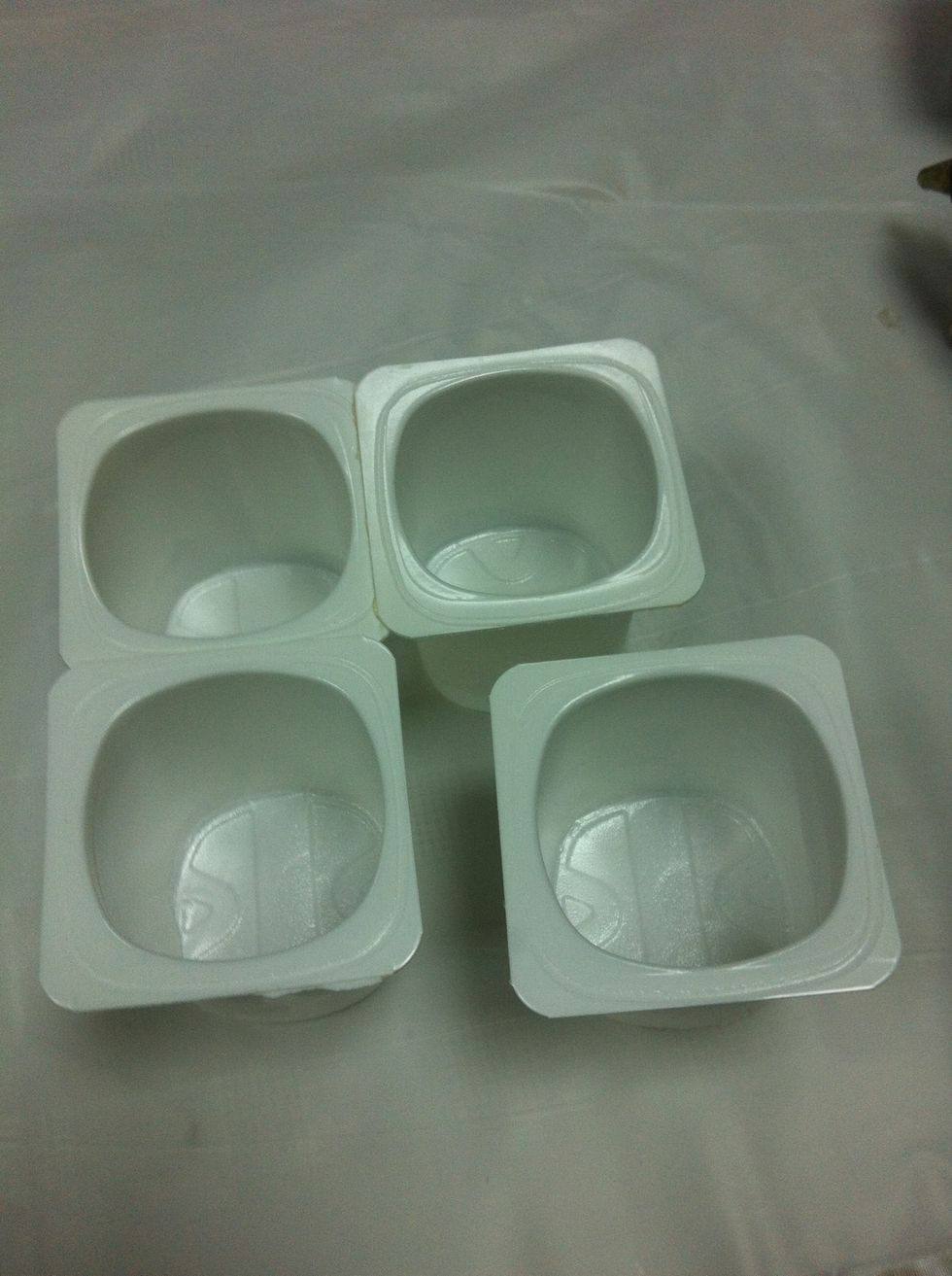 Do the same thing for all your boxes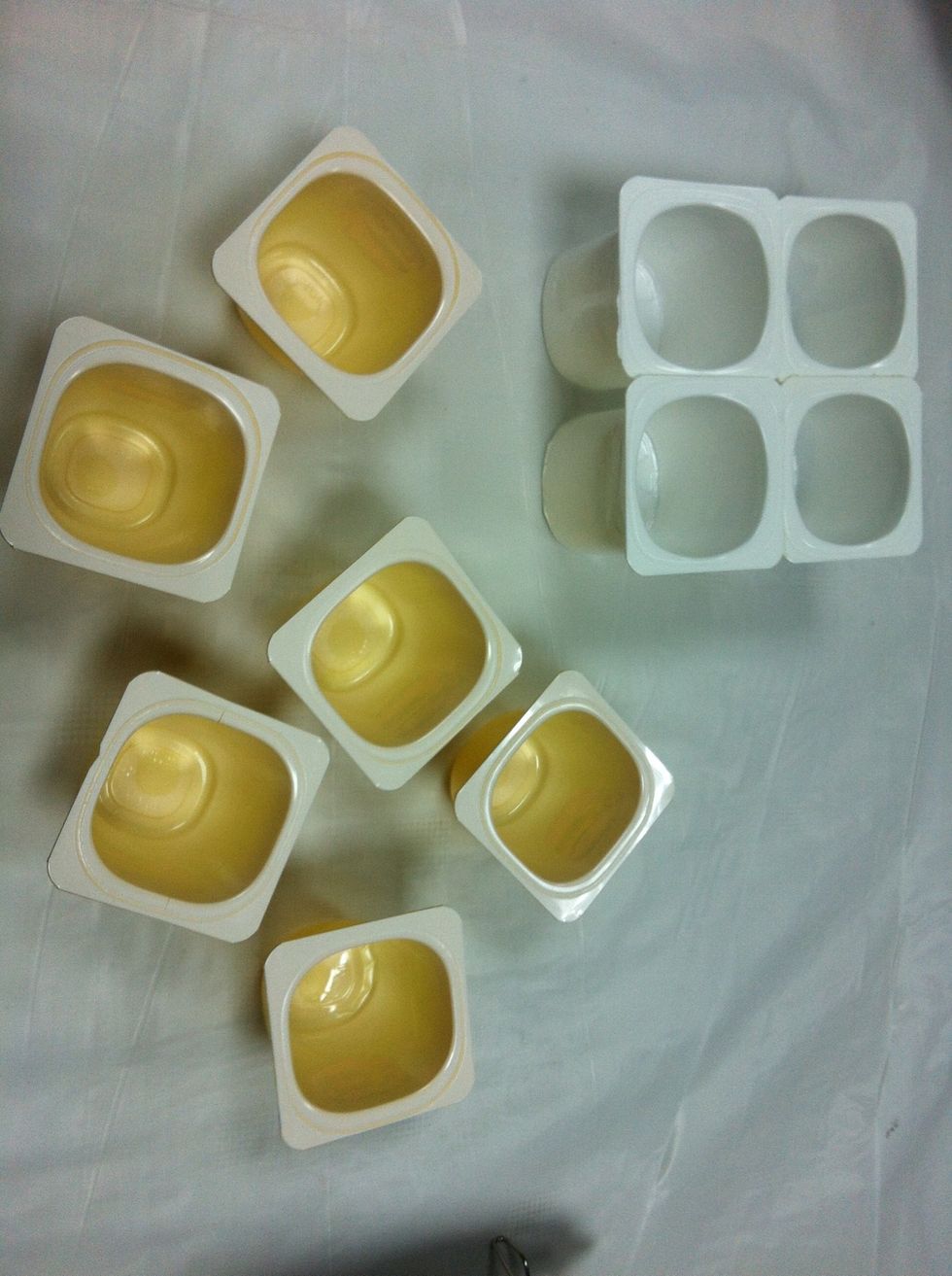 I finished with my first box and will do the same with the others The yellow once are smaller so i seperated them from the white once Which will give me two different boxes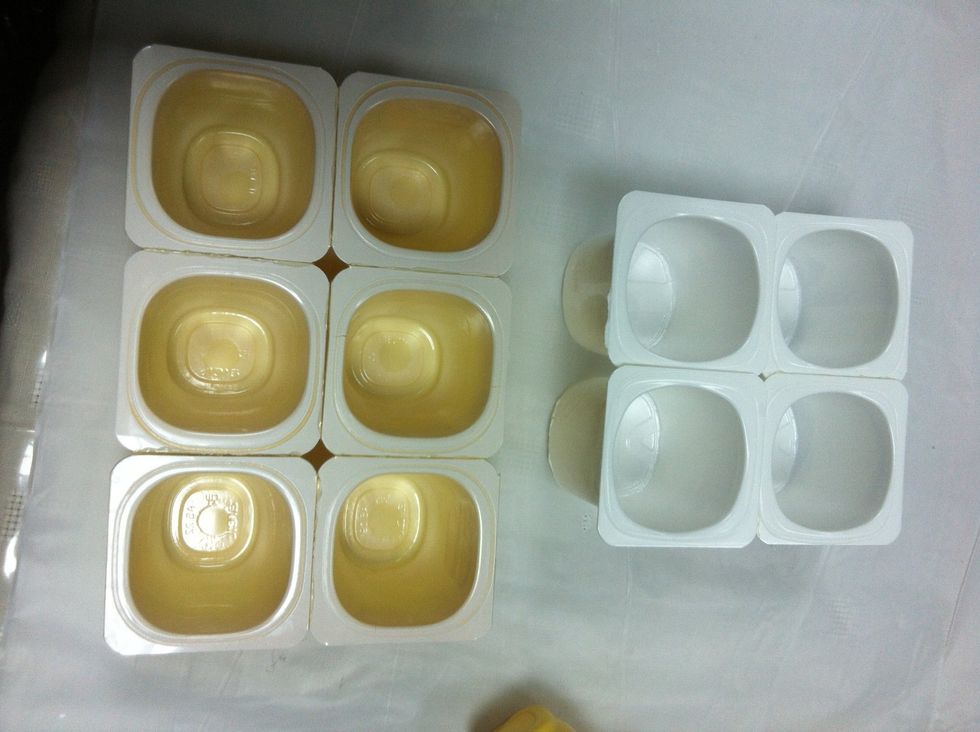 Done!!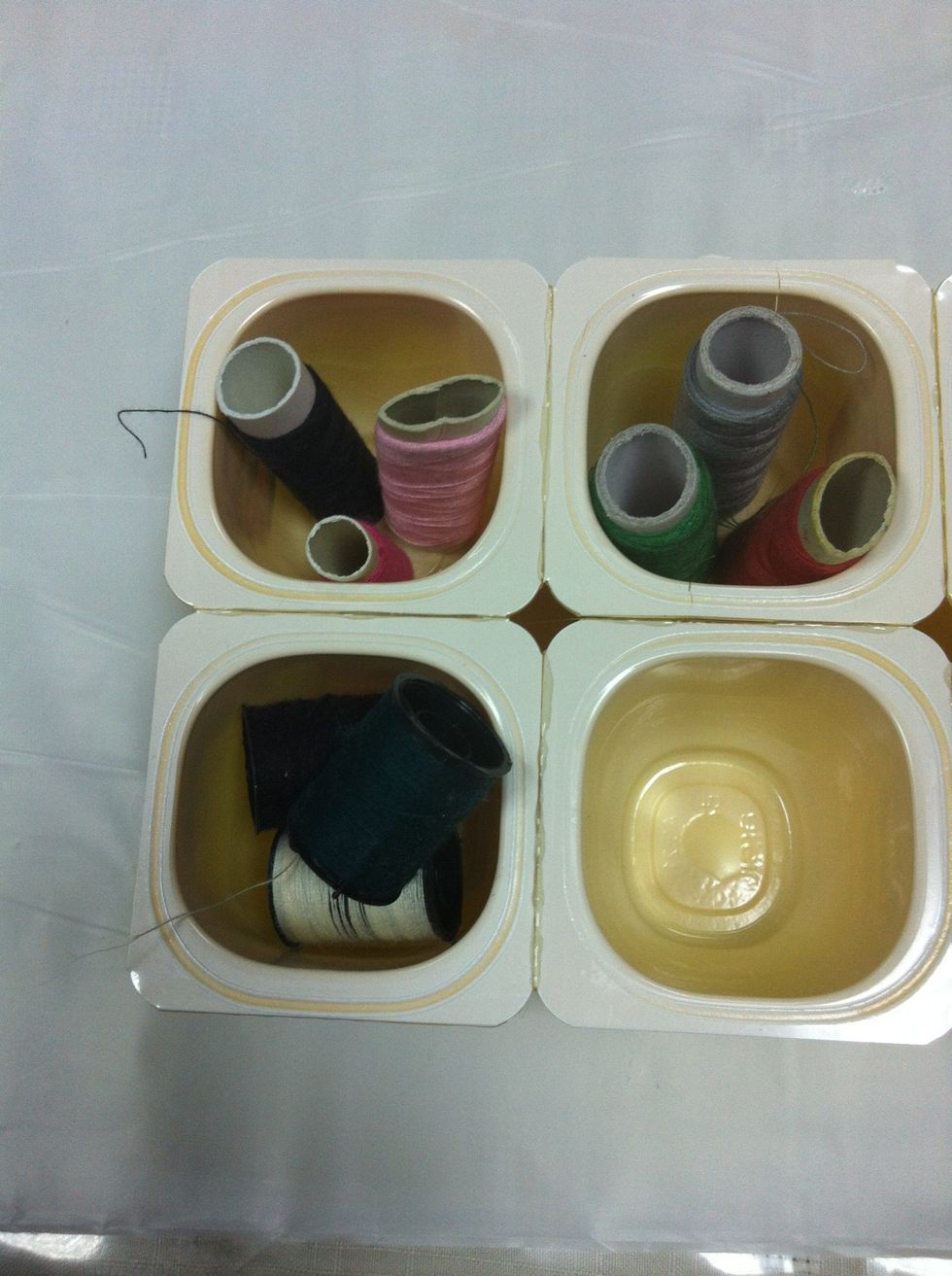 I'll now show you in what way u can use them I used it here for my sewing tools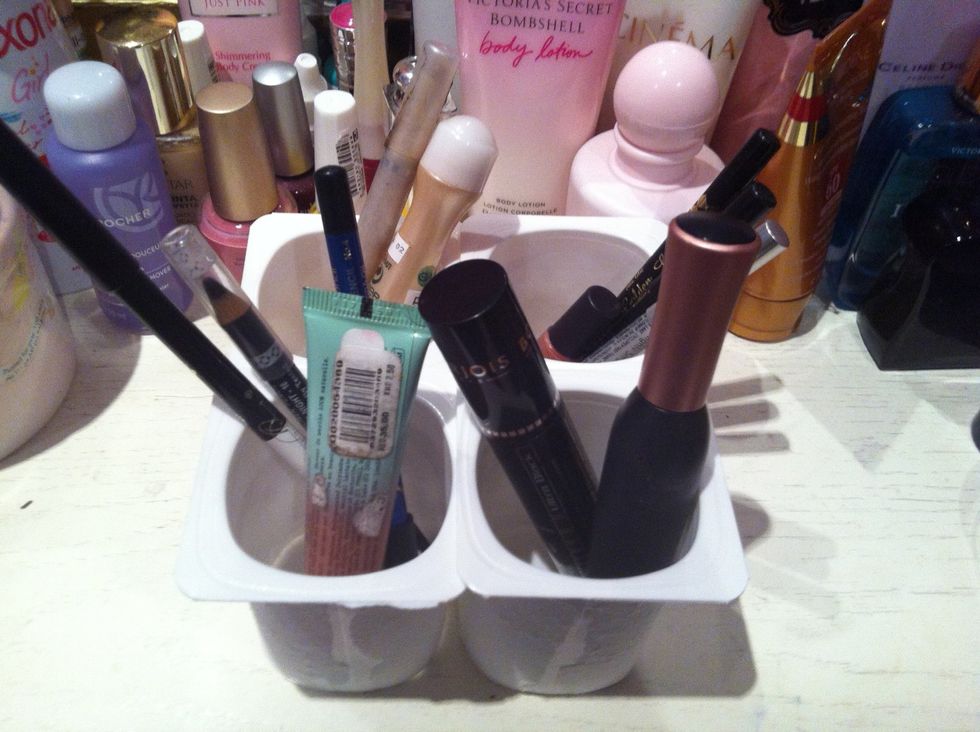 And here i used the big size for my make-up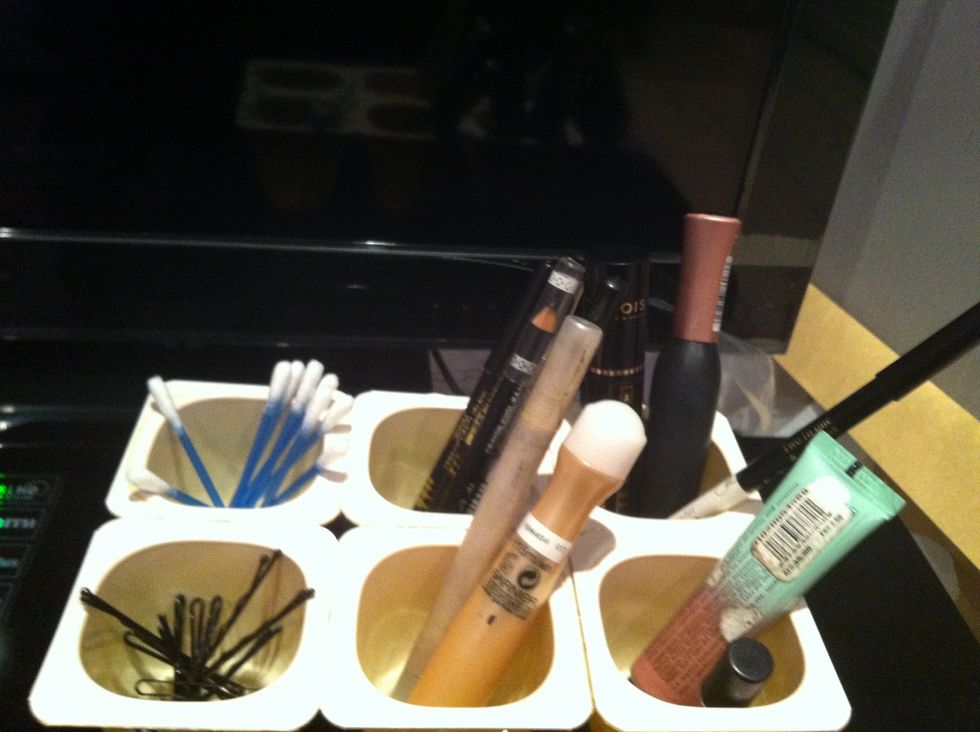 Also for my make-up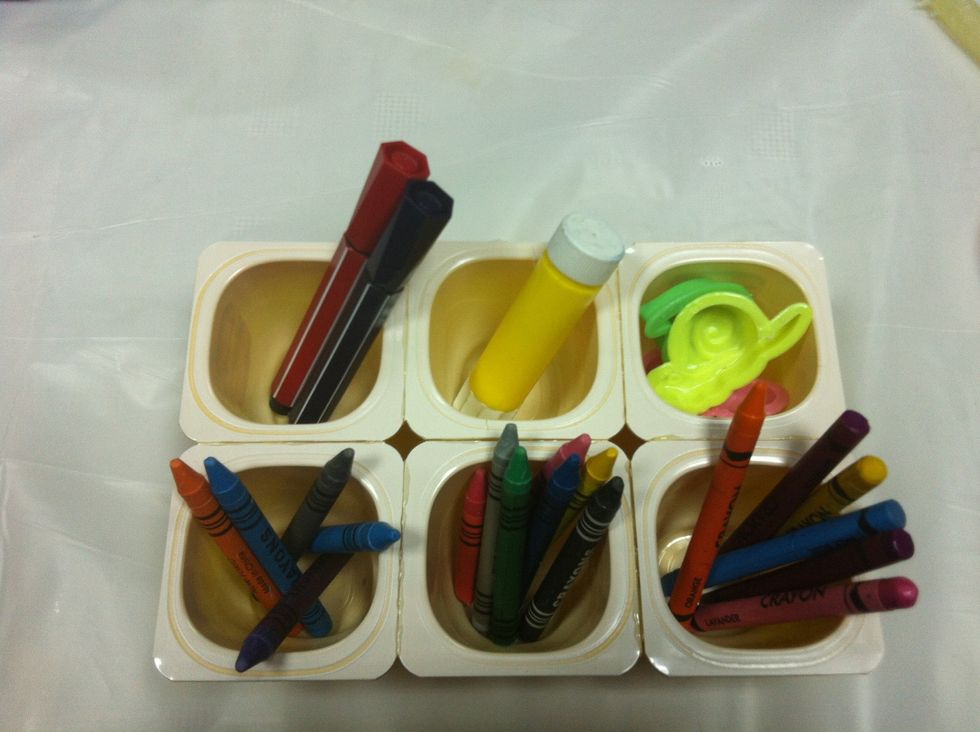 It could also be used for your kids. You can start learning them how to put everything in its proper place :)