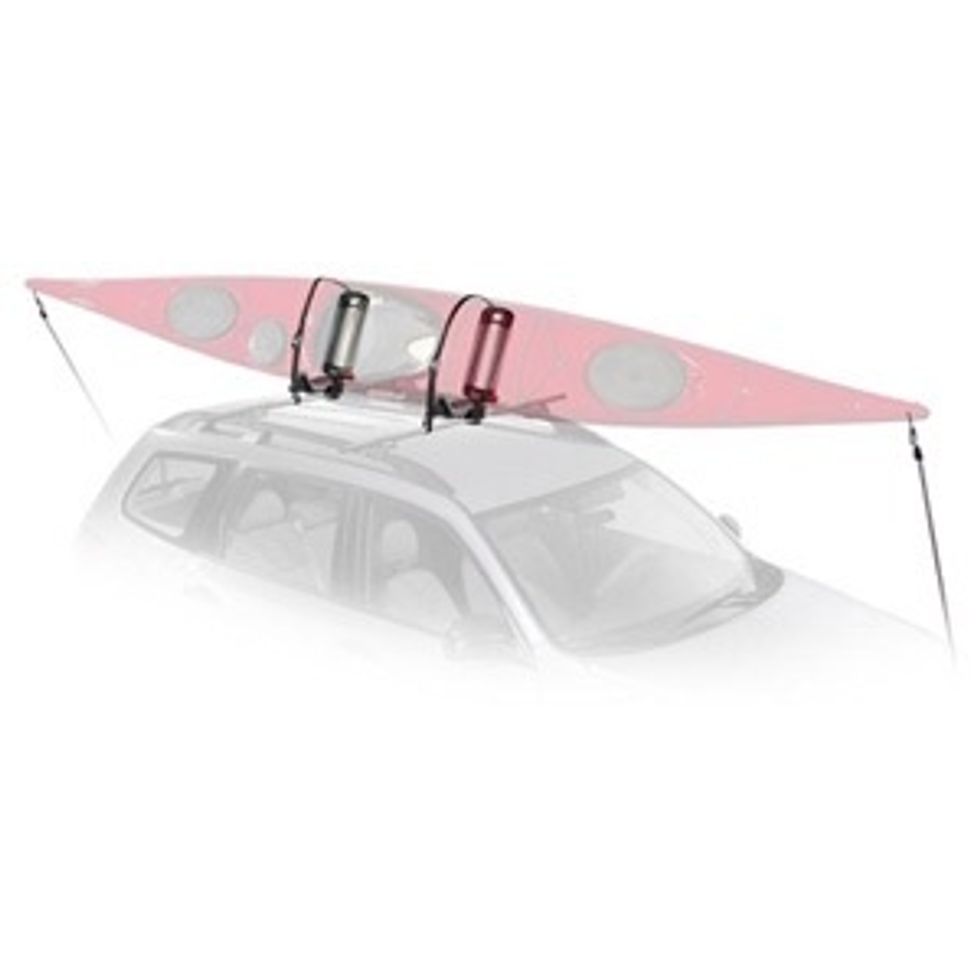 The BowDown features J-Cradle design for carrying a single touring, recreational or whitewater kayak. Fits round, square and factory bars.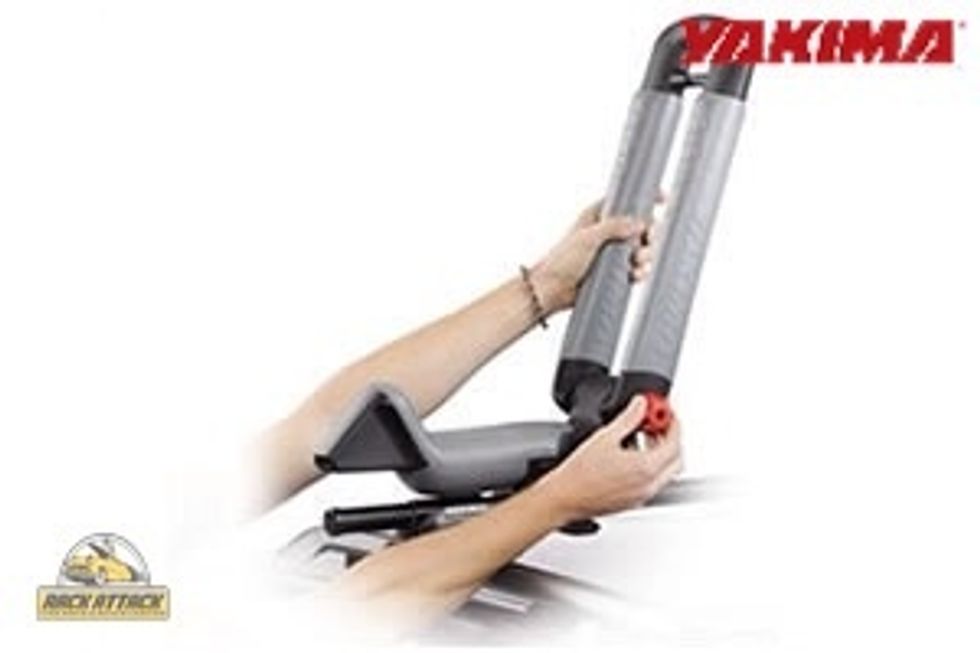 Once you have your BowDown installed, loosen the red knob and bring it to the upright position. Secure the BowDown in the upright position by tightening the red knob.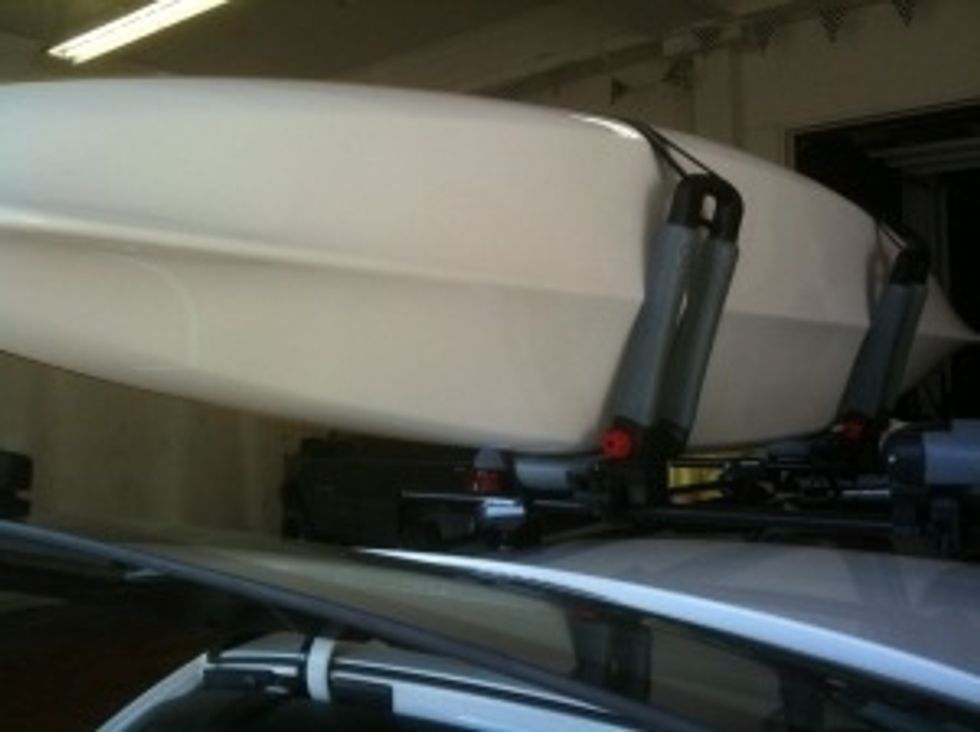 To load your boat, start by passing the straps through the loop at the top if the BowDown.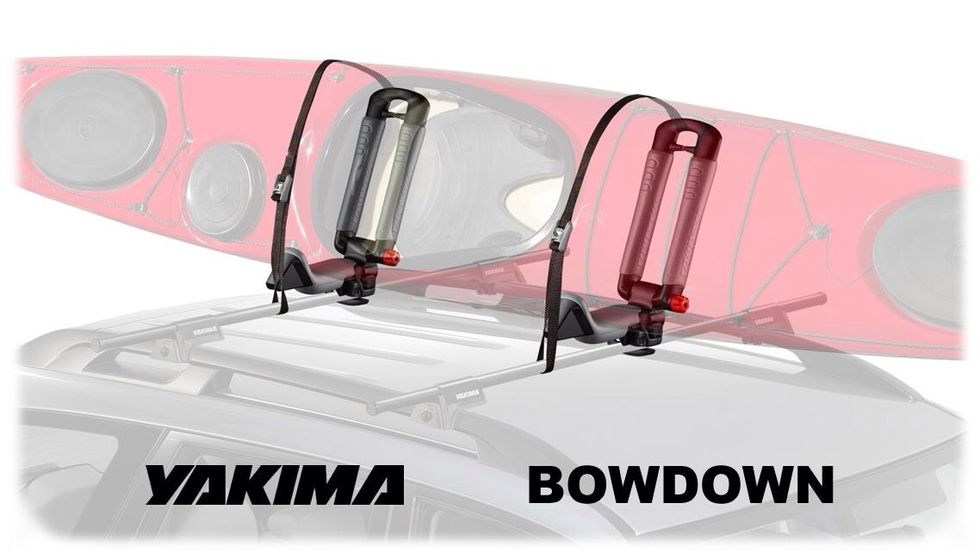 Once you have your boat loaded in the cradles bring the straps under the crossbar and up through the tower. Insert the straps through the buckle and tighten down.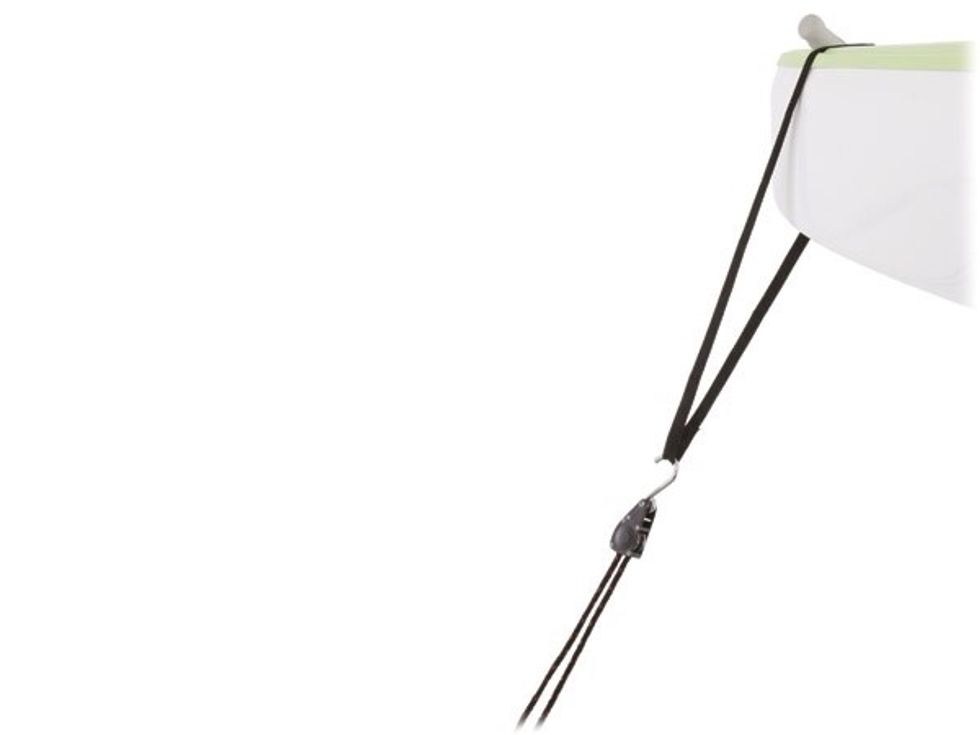 Be sure to install Yakima bow and stern tie downs for extra security.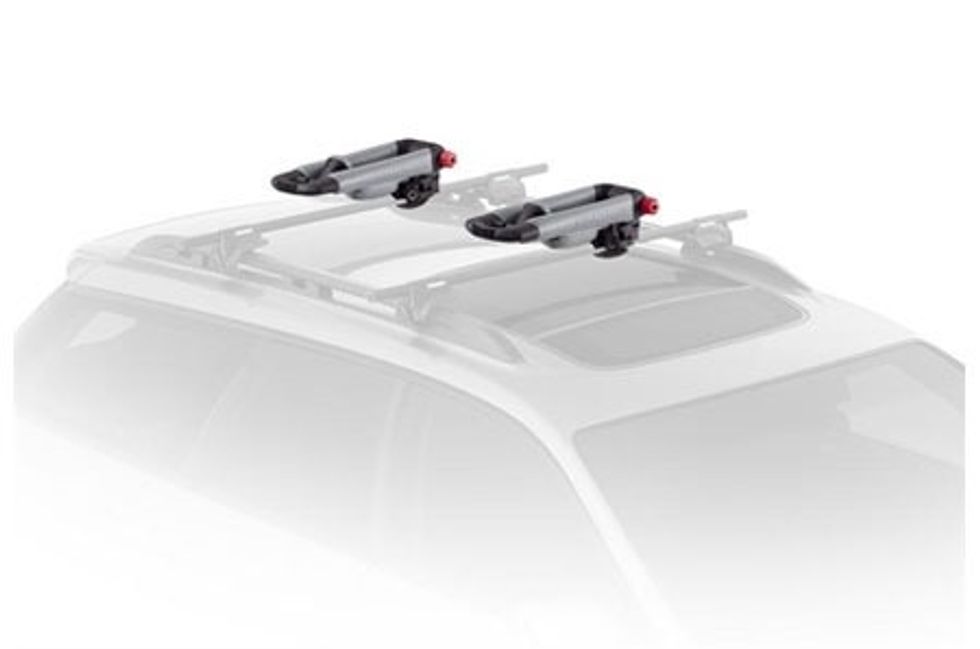 The BowDown folds down when not in use for better aerodynamics and easier access to the garage.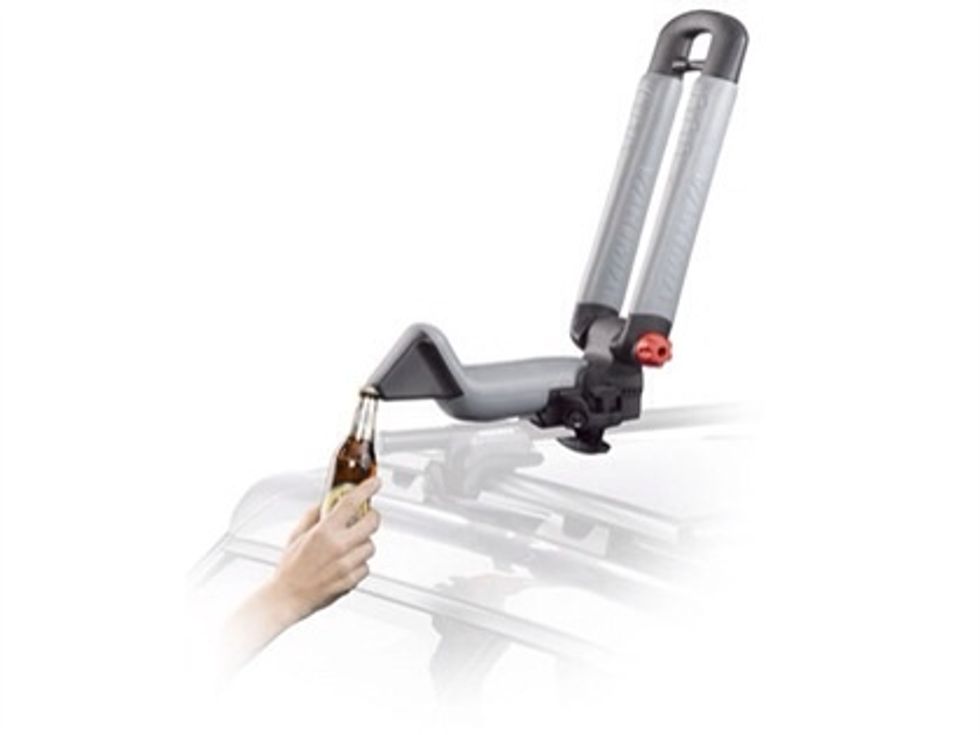 Lastly, the BowDown features an integrated bottle opener for your convenience. For those who like to enjoy a cold one after a long paddle.
Kayak
Vehicle
Yakima base rack (crossbars)