ReadyBoost uses the speed of your flash drive as a sort of "mini-RAM" drive in between your actual SDRAM and your HDD. You're sticking in a mini-SSD. So, without further ado...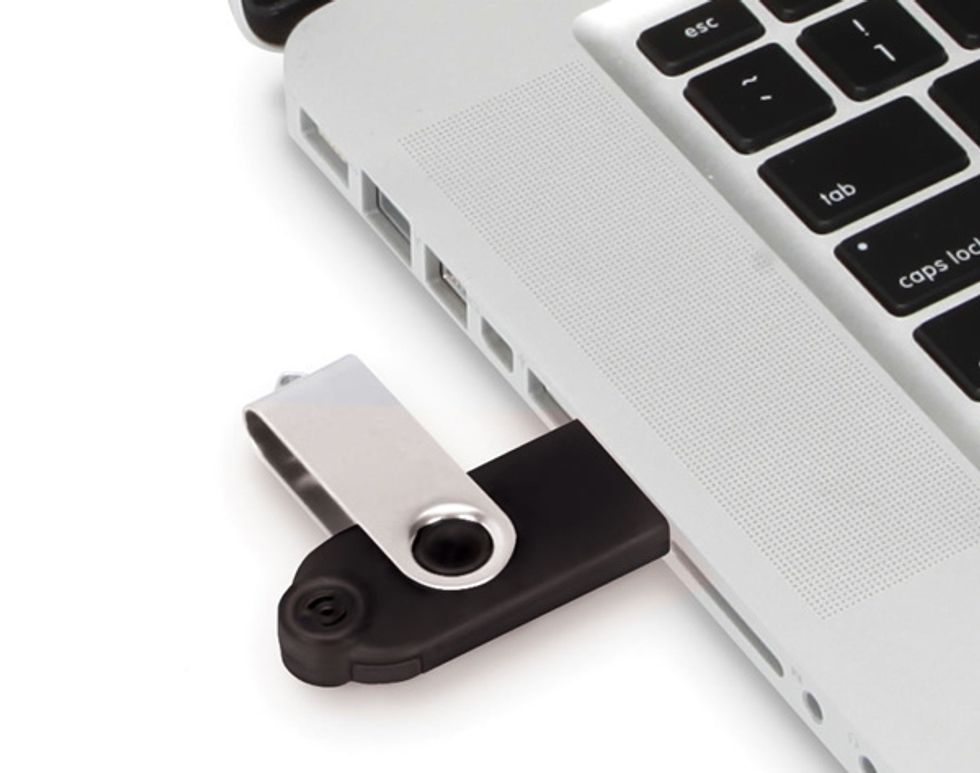 Plug in USB storage device. It's funny how often simple things like this get overlooked.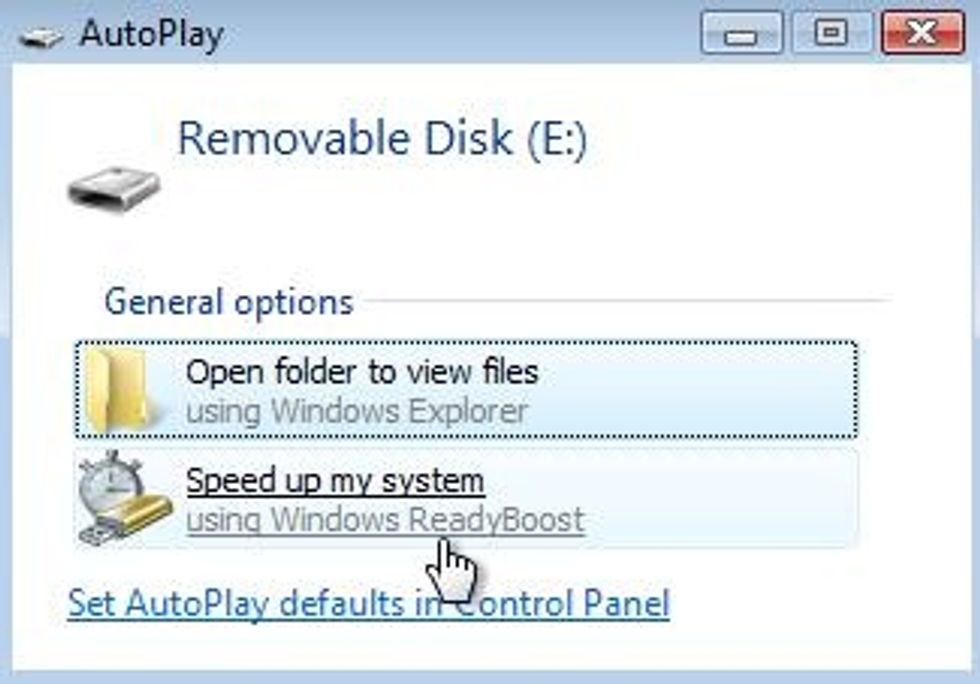 Hope something like this pops up. IF IT DOESN'T, right-click on the USB drive icon in "Computer/This PC," click properties, and find the tab titled "ReadyBoost."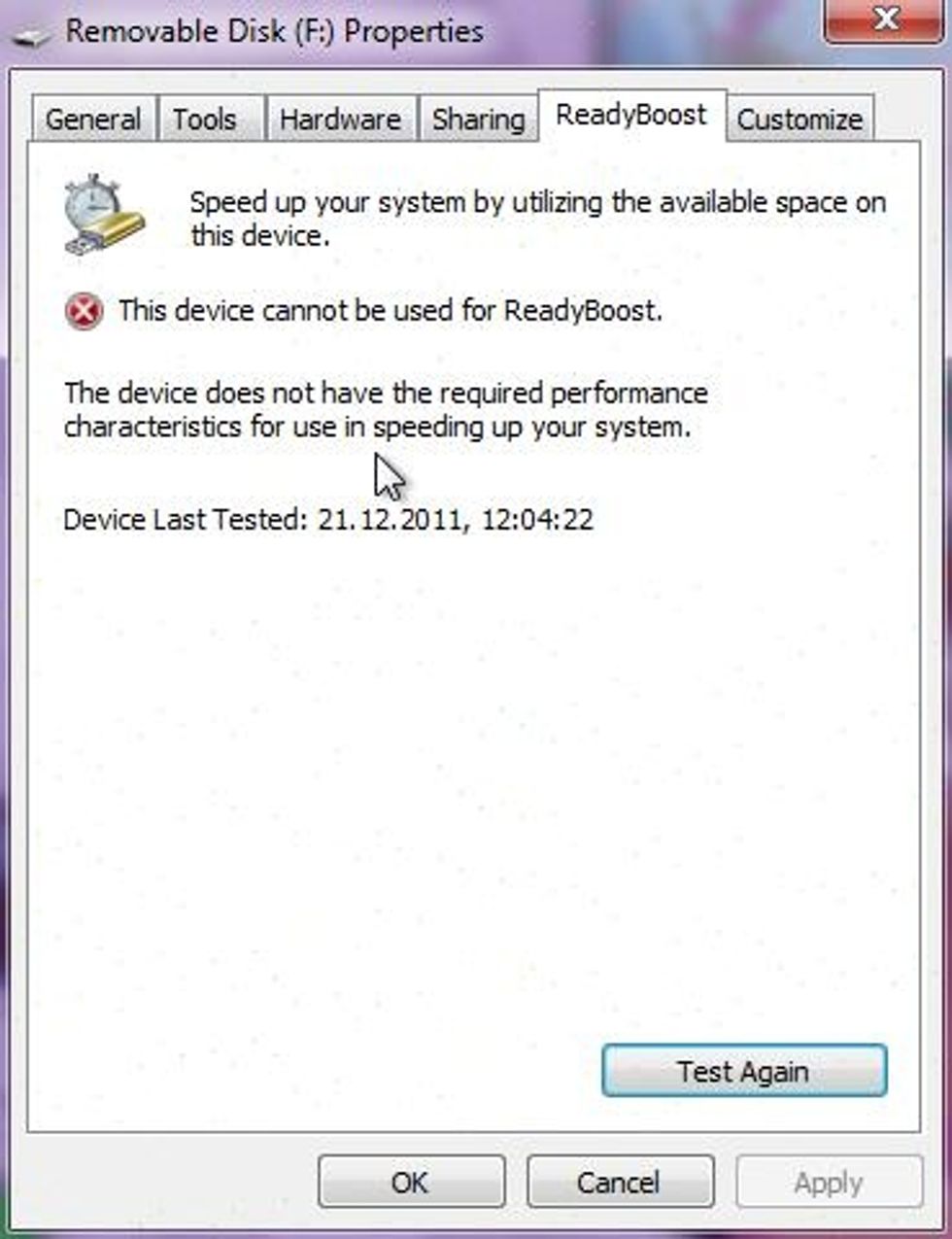 If the device is unable to be used by ReadyBoost, then you may not have a USB 3.0 device, or may have not plugged it in to the proper USB port.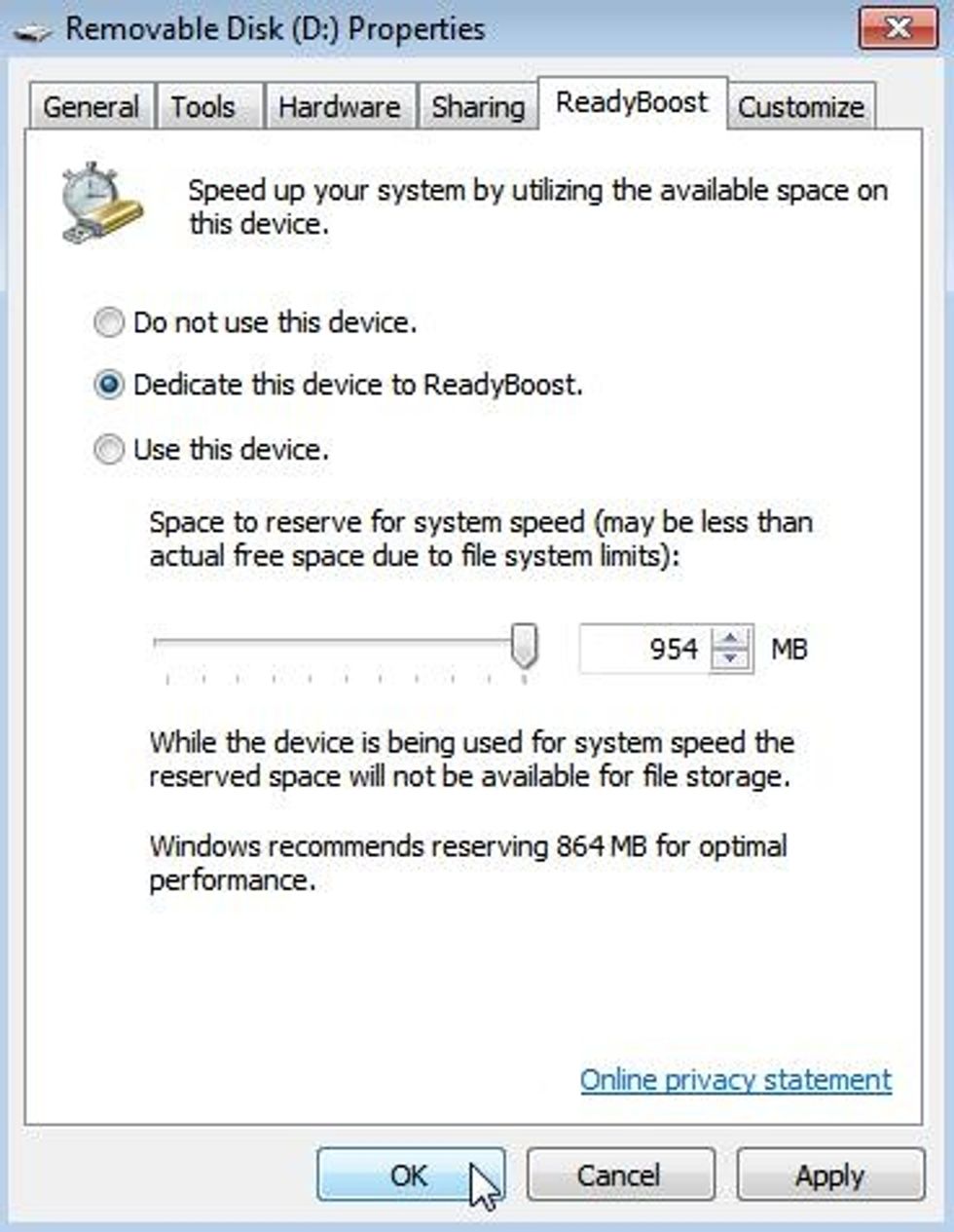 Choose whether or not you want to dedicate the entire drive to ReadyBoost, or if you would like to simply use a portion of it. Note that 1024MB is equal to 1GB.

Click "Apply," or "OK."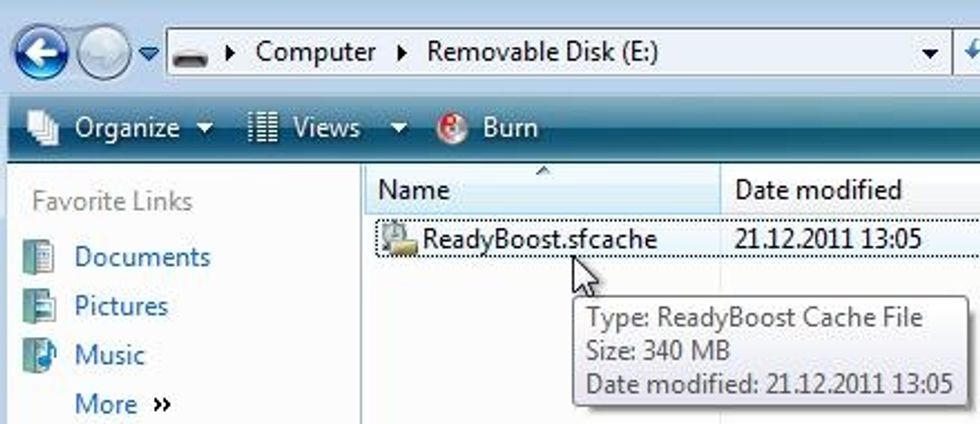 Do not delete this file. If you would like to disable ReadyBoost, use the same "ReadyBoost" menu tab, and select "Do not use this device for ReadyBoost."
ReadyBoost should increase the loading times of certain aspects of your PC, though it may take a little while to load all of the cache data into the USB device. Be patient.
1.0 USB storage device
1.0 PC (with an HDD)
1.0 Windows Vista/7/8/8.1/10 OS
3.0lb Brain
2.0oz Common sense