Use WiFi Hotspot With Verizon iPad 3 (New iPad)
10
Launch SETTINGS on your iPad.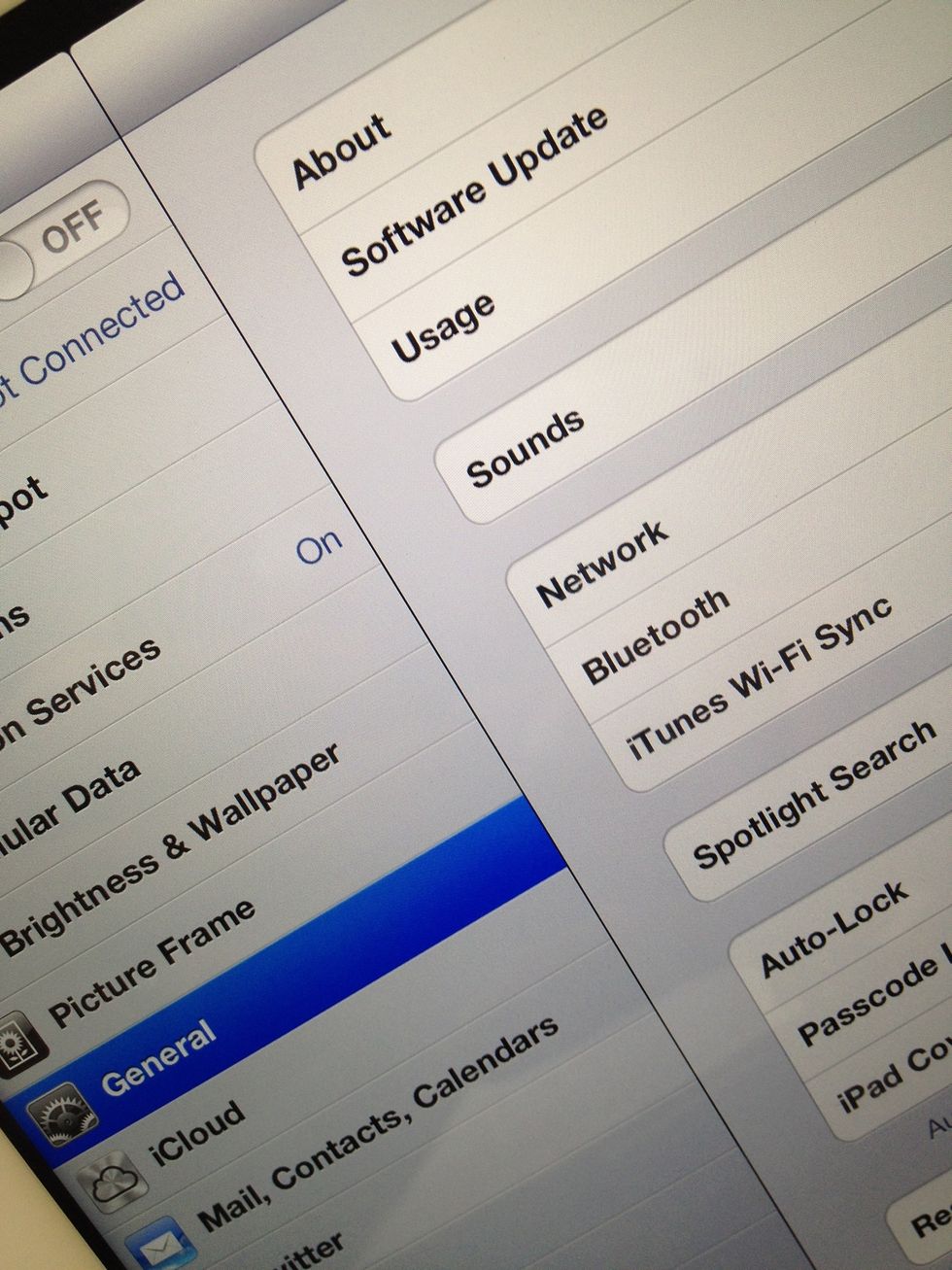 Select GENERAL settings.
Then select NETWORK. Once on the Network screen select PERSONAL HOTSPOT.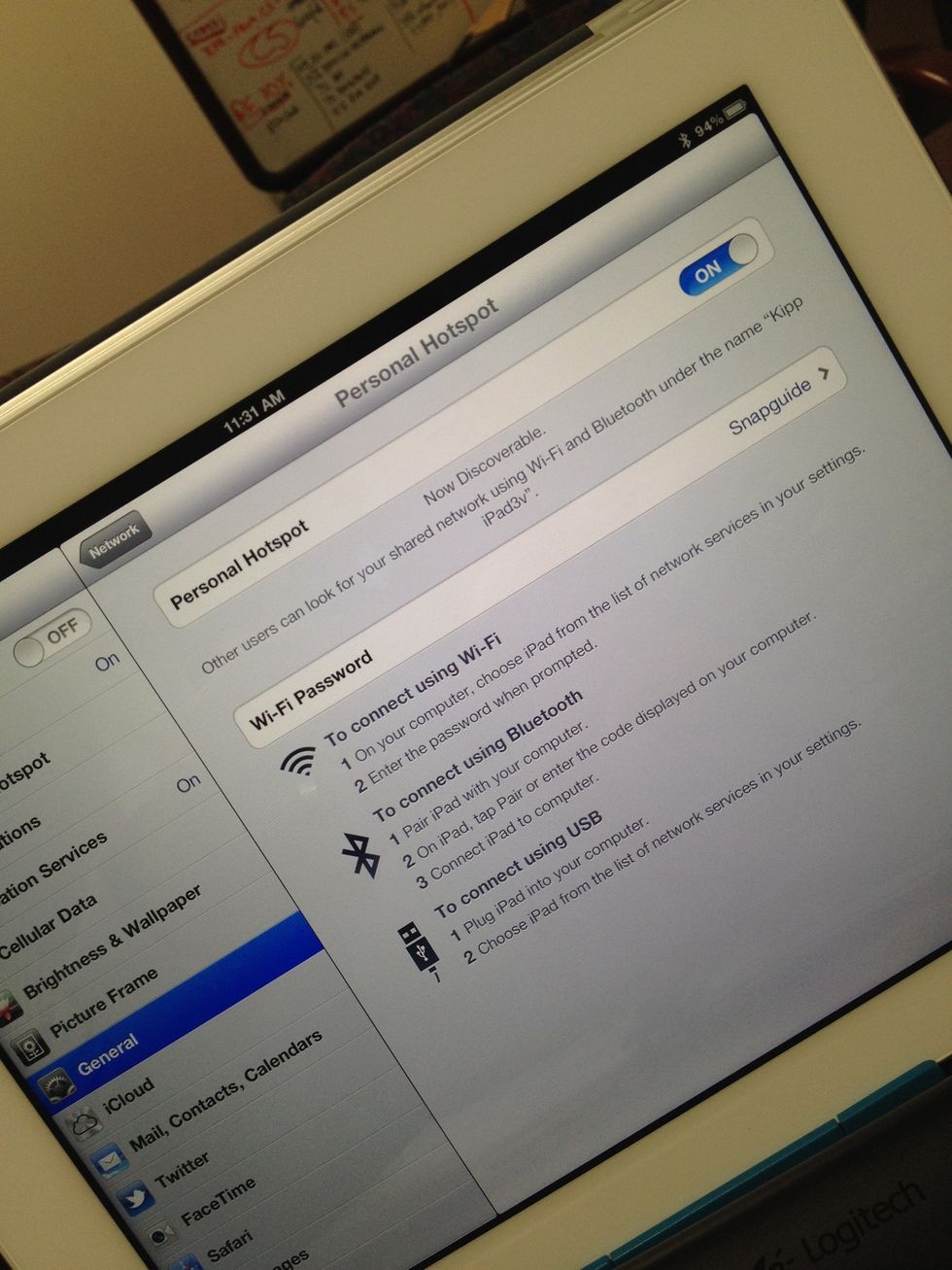 1. Slide Personal Hotspot to ON 2. For wifi, use either the default password or tap on password to change it to your liking.
The name of your hotspot network will be the name you assigned to your iPad when you set it up.
1. Press the home button, your iPad is now setup as a wifi hotspot. 2. On your 2nd device browse wireless networks. Select the iPad and enter password. 3. Be careful you can blow thru data fast!
The New iPad (Verizon model)
An activated data plan