Always talk to a fitness professional before undertaking exercise. They will assess what you can do. The following is only a guide of some exercises but should not be done until you have been assessed
Arms and Chest- as a general guide beginners do 2 sets of 10-15 reps using a light weight for a toned body. Intermediate 2-3 sets of 20 reps using a light weight.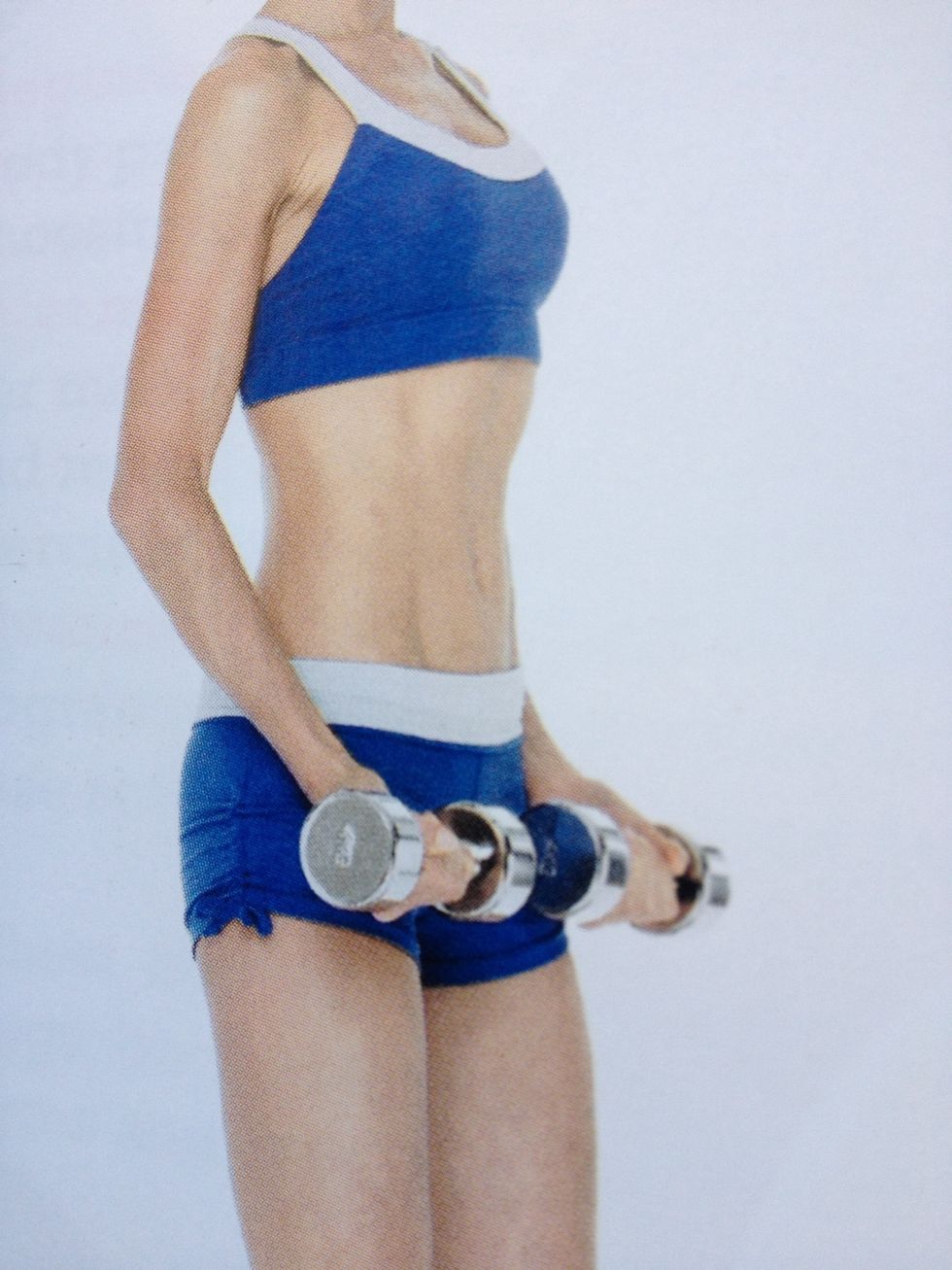 Bicep curls- hold weight in each hand with palms facing forward. Bend your arms at elbows and lift weights towards your shoulders.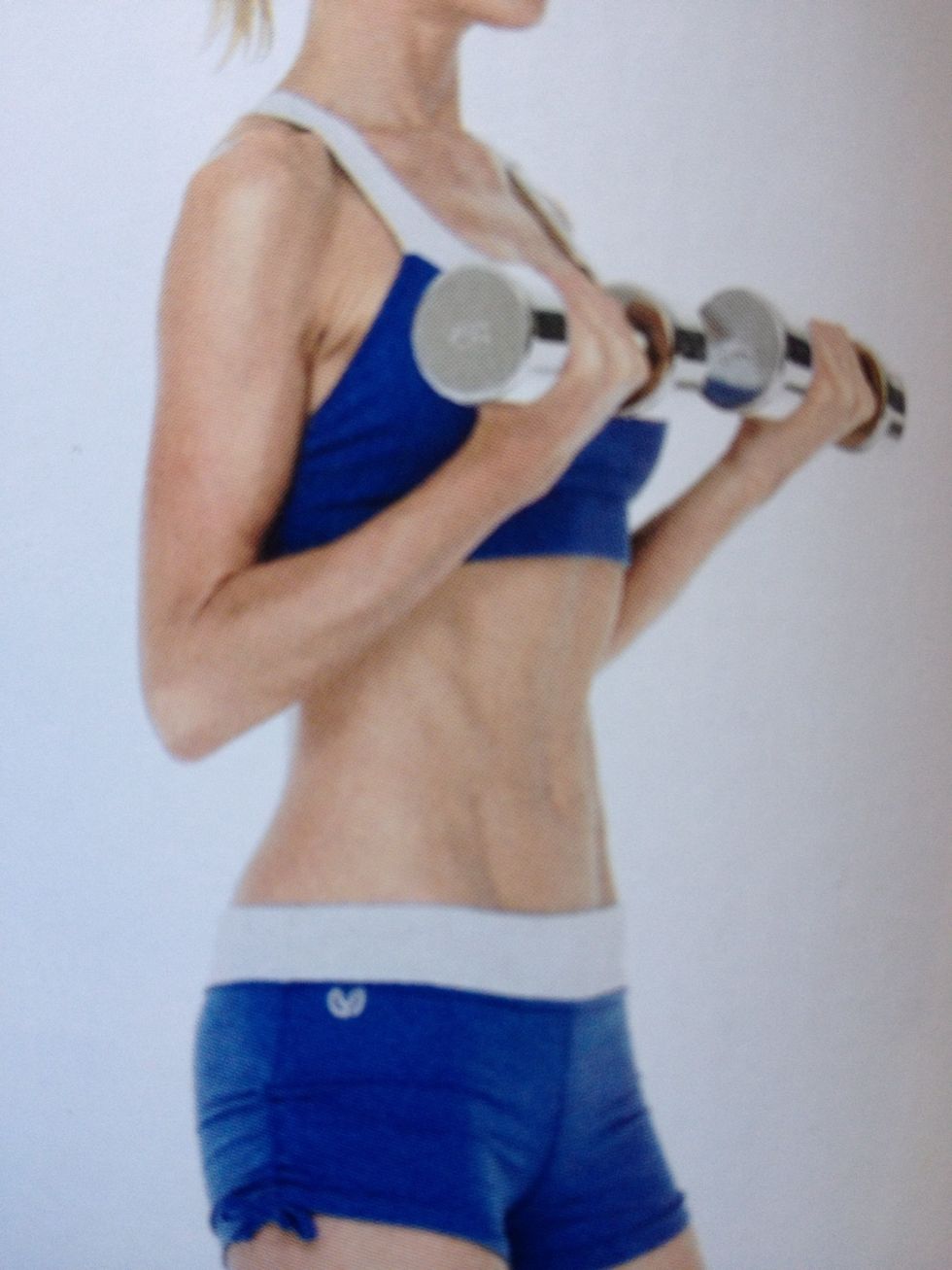 Try and keep your elbows tucked into your sides and make sure your back and body is in a strong stable position.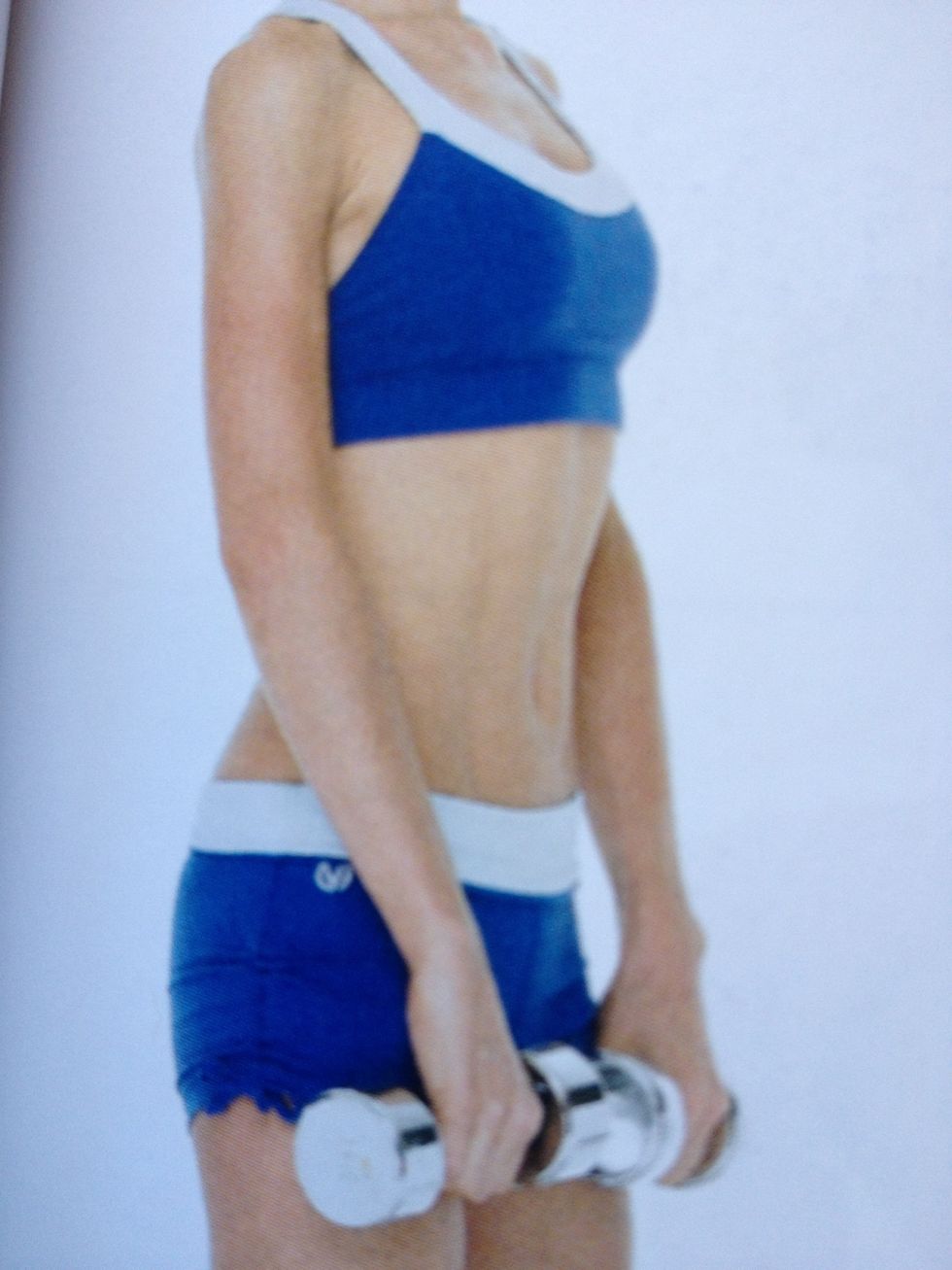 Front raises- have feet and body in stable position and hold weights with palms facing backwards. Arms are straight but don't lock elbows a slight bend is ok.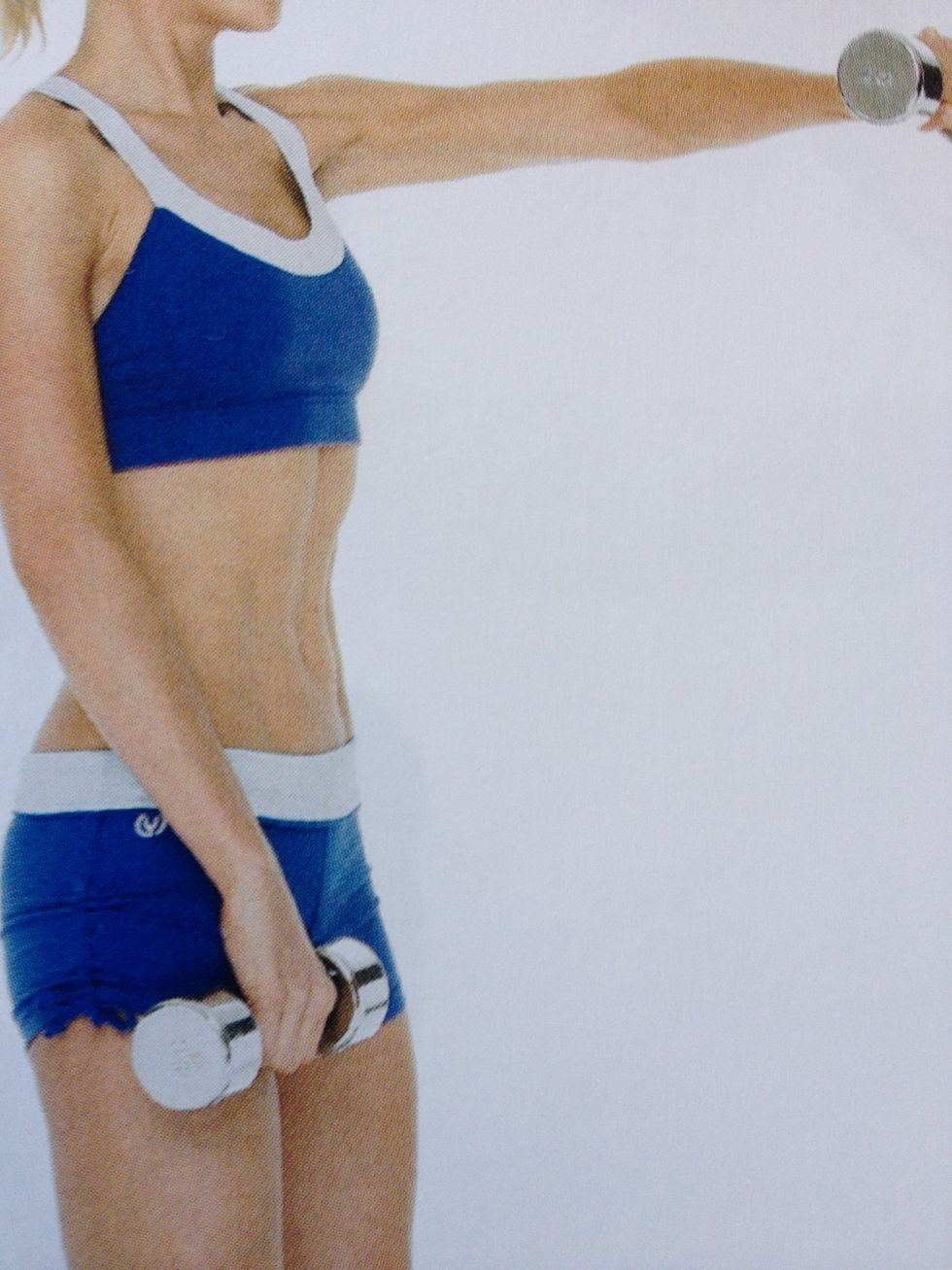 Lift one arm up to shoulder height and lower back down. Make sure you are in control of the movement and don't swing your body to lift the weight up.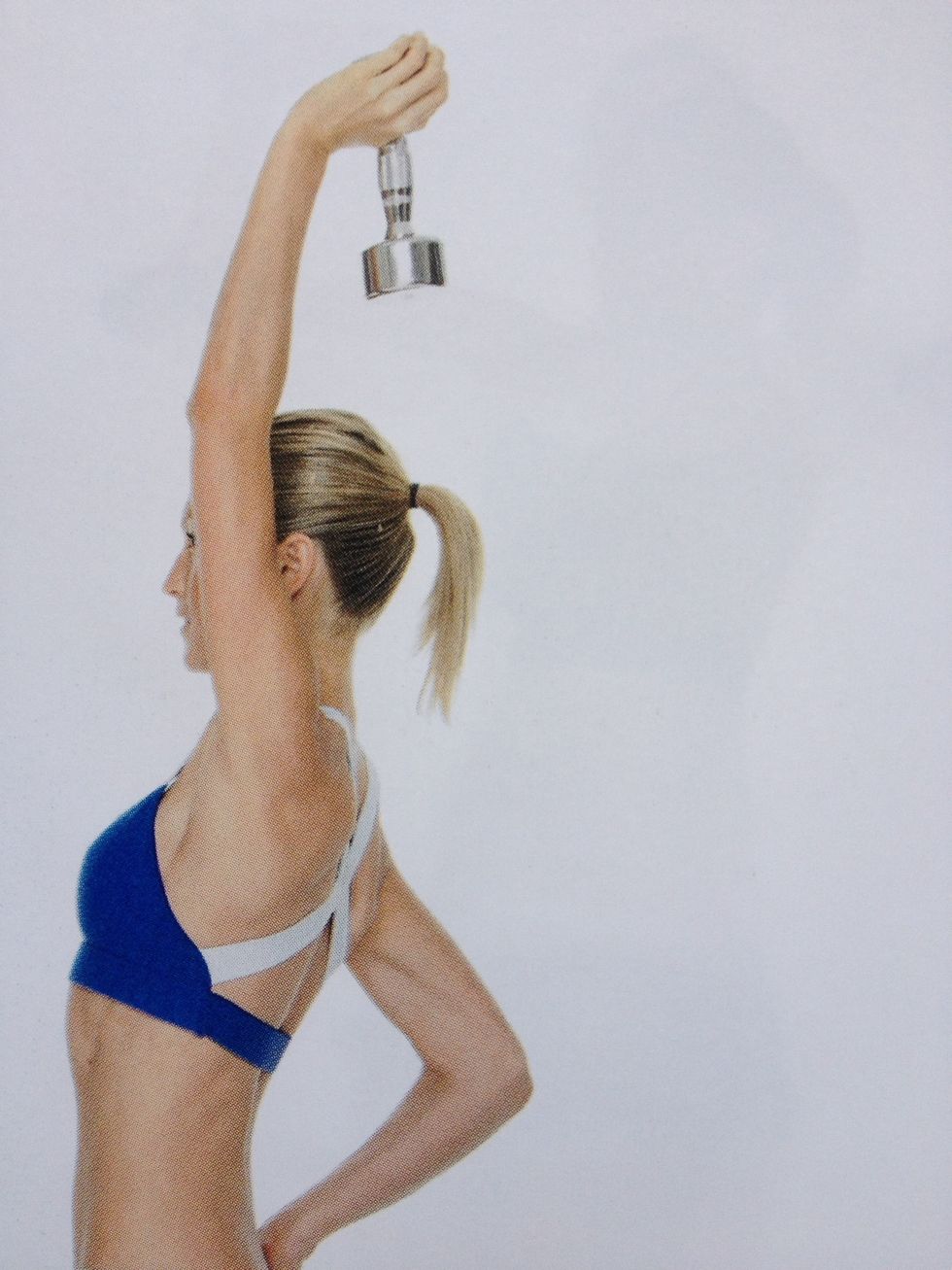 Tricep extension- make sure back is upright and in a stable position. Hold a weight in one hand and extend it upwards.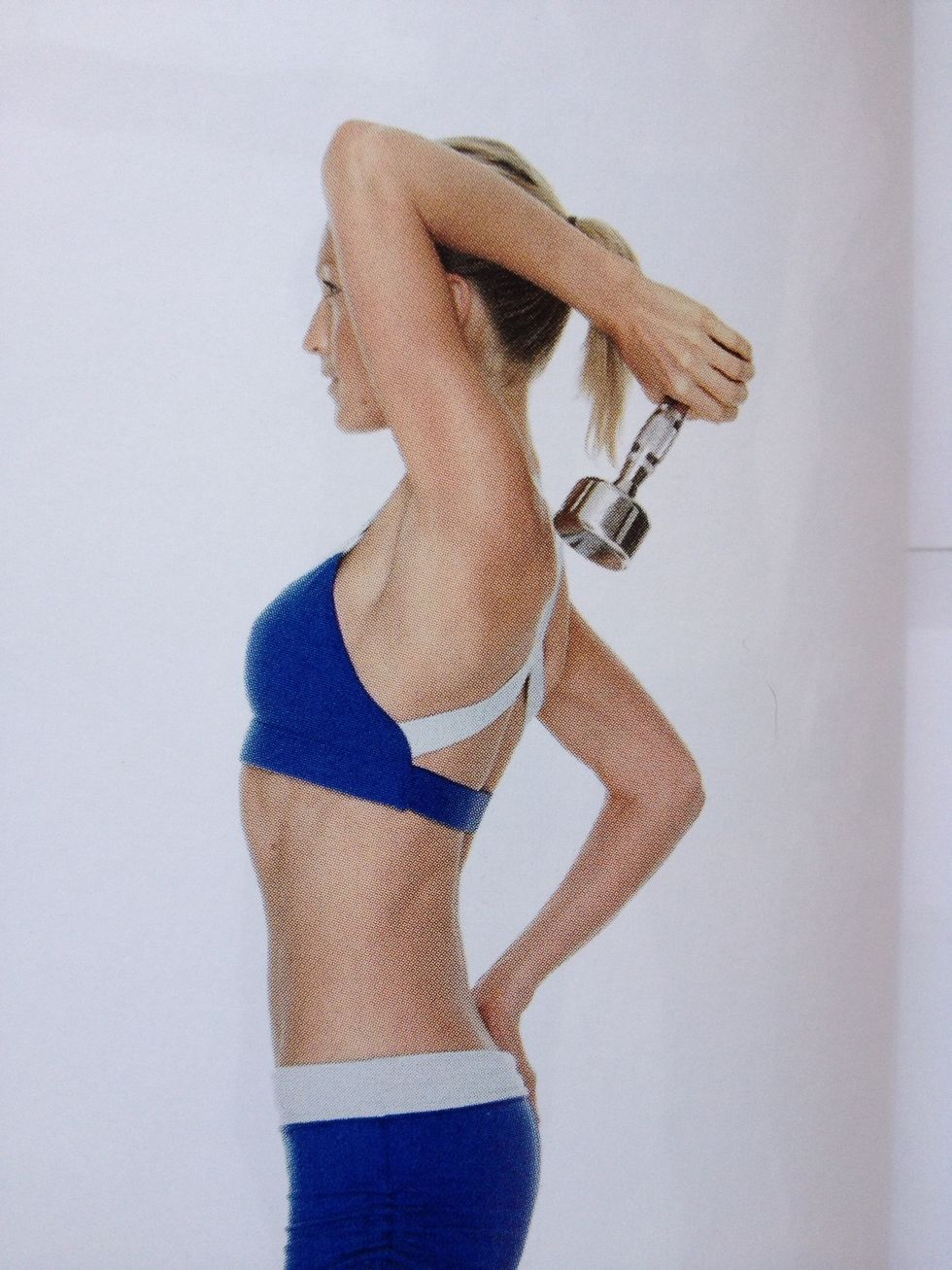 Lower the weight to your shoulder blade and repeat with other hand.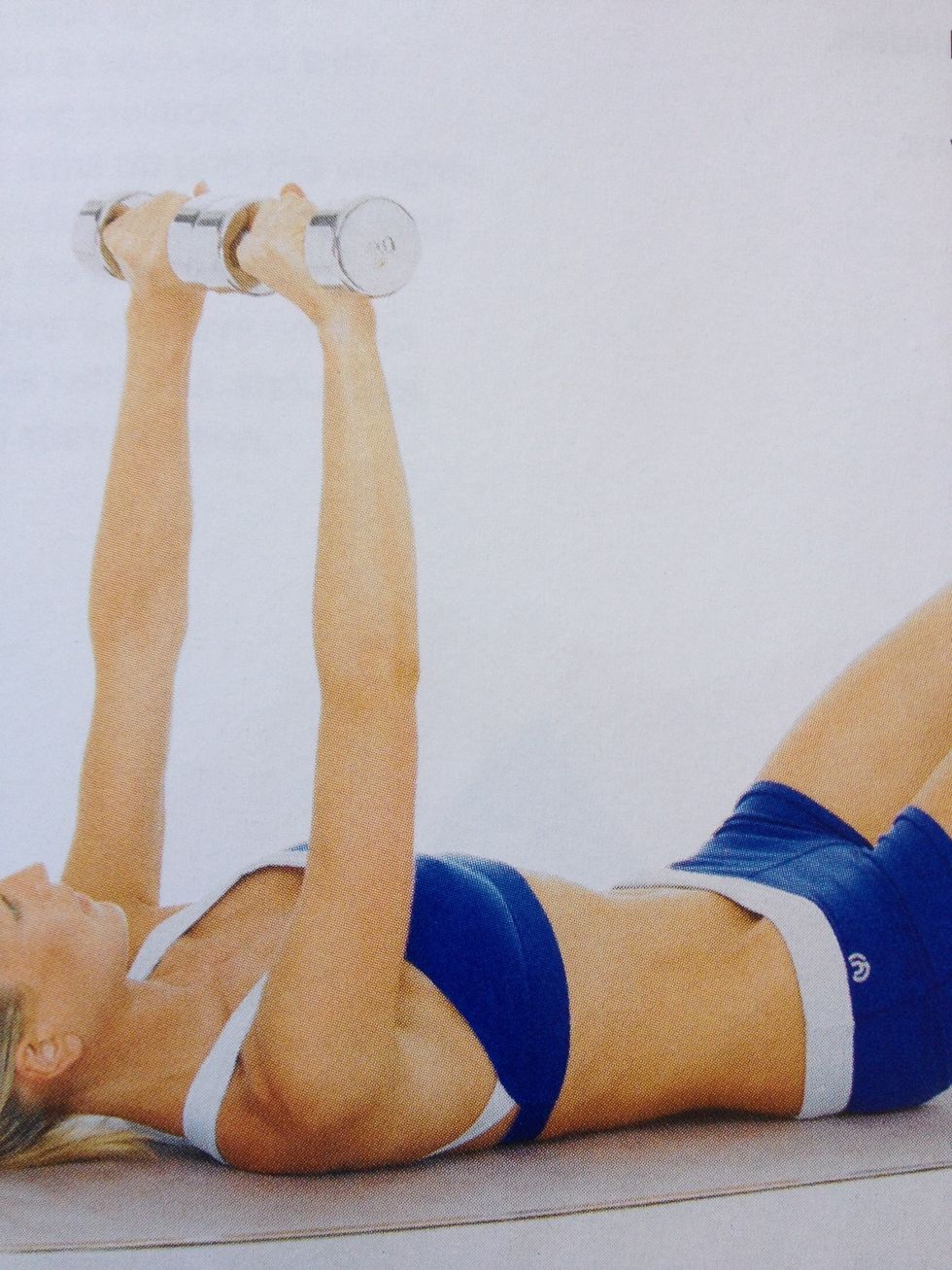 Dumbbell chest press- lie on your back with your knees bent, hold a weight in each hand and have arms extended (not locked) to ceiling
Lower the weights in a controlled manner until your elbows touch the floor.
1.0 Set of lightweights approx 3-8 kgs
1.0 weights depending on experience/capability
1.0 Personal trainer