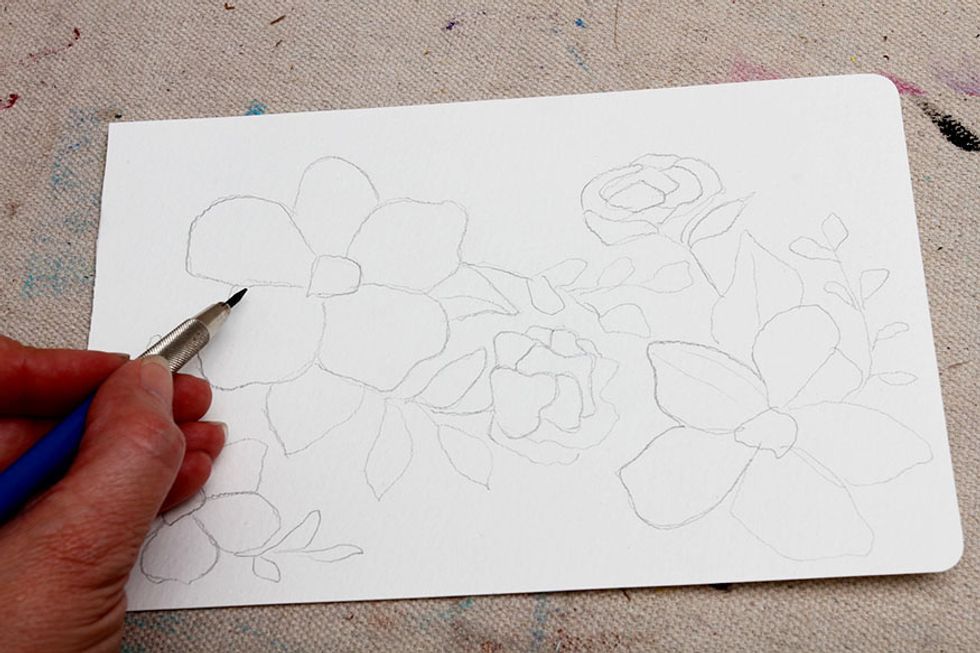 With a pencil lightly sketch whatever design you desire!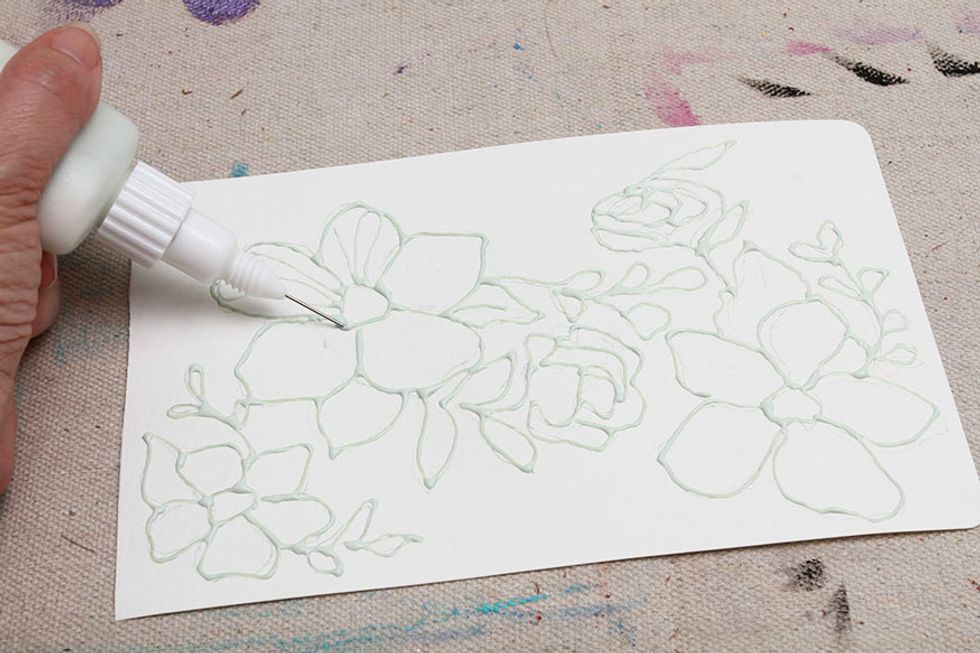 Gently squeeze the resist pen to draw over the sketch and create lines and doodles in the leaves and flowers. Allow to dry.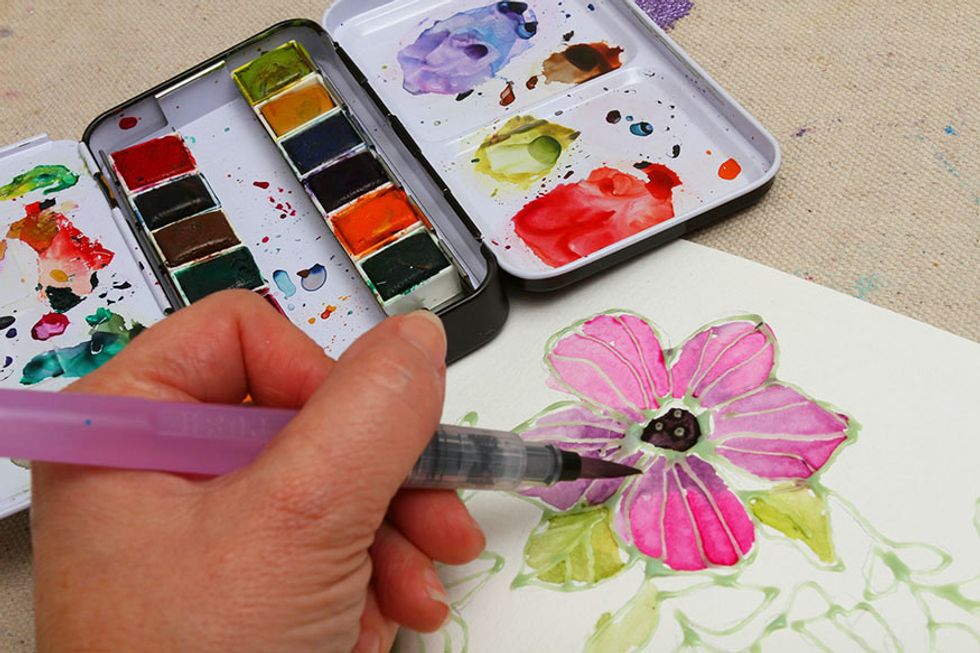 Begin painting in the flowers and leaves. Experiment with blending the analogous colors within the petals, such as purple to pink.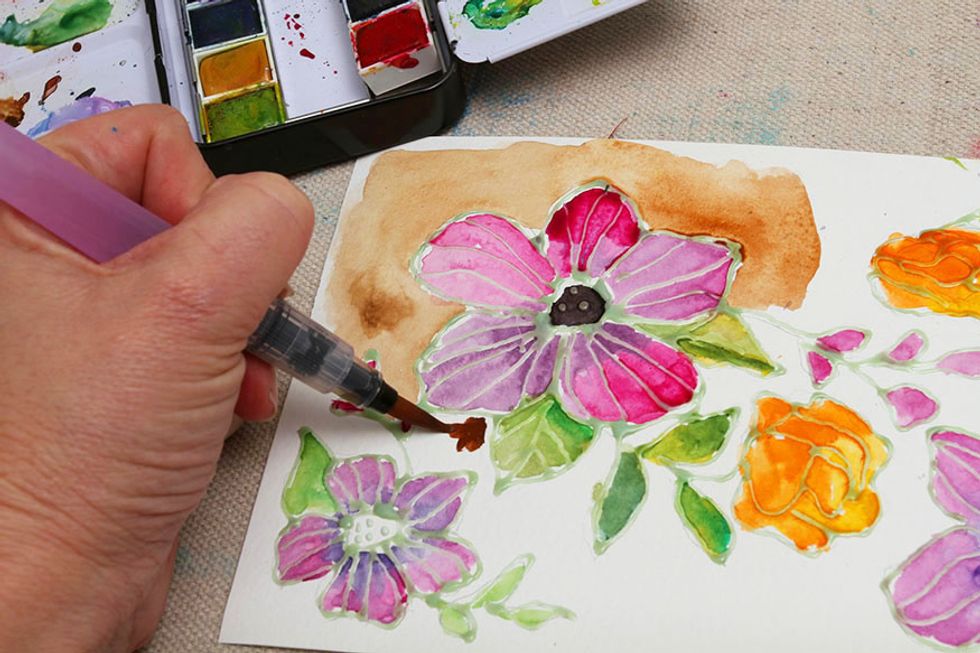 Paint in the background, this helps the relief stand out against the color!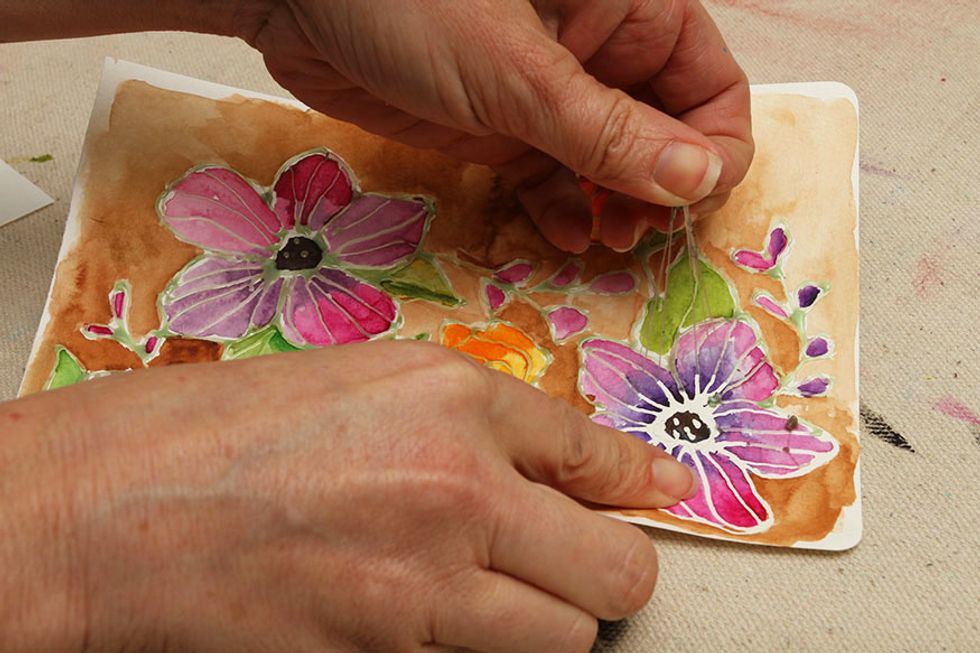 When the paint is dry, begin removing the resist over certain flowers and keep on others. (We will show you WHY in the next step!)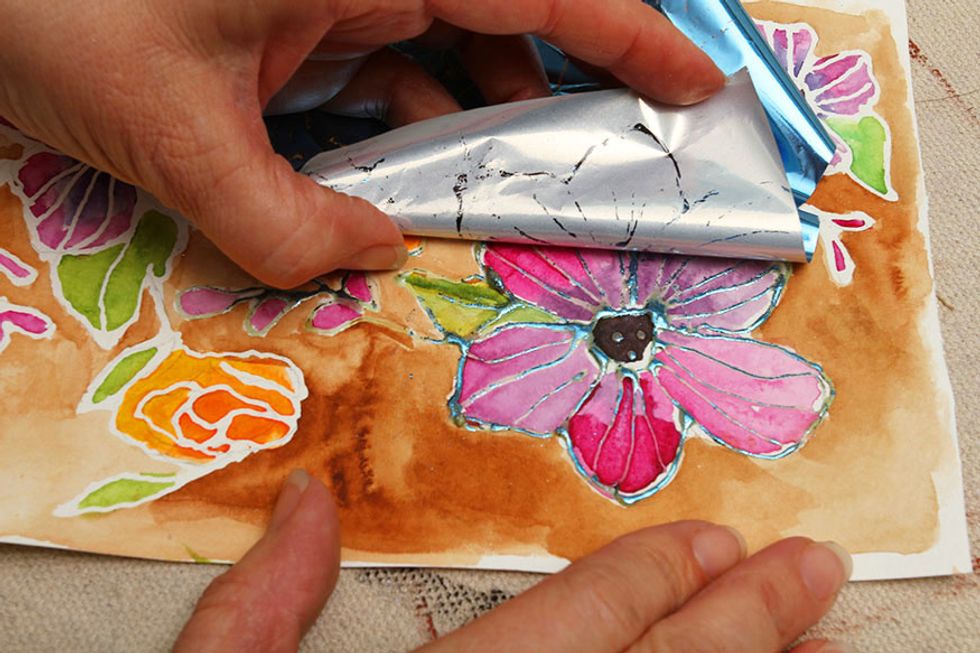 Place a Foil Sheet color-side up on top of the resist glue left on the design and lightly burnish. Pull up the foil to see the foiled outlines!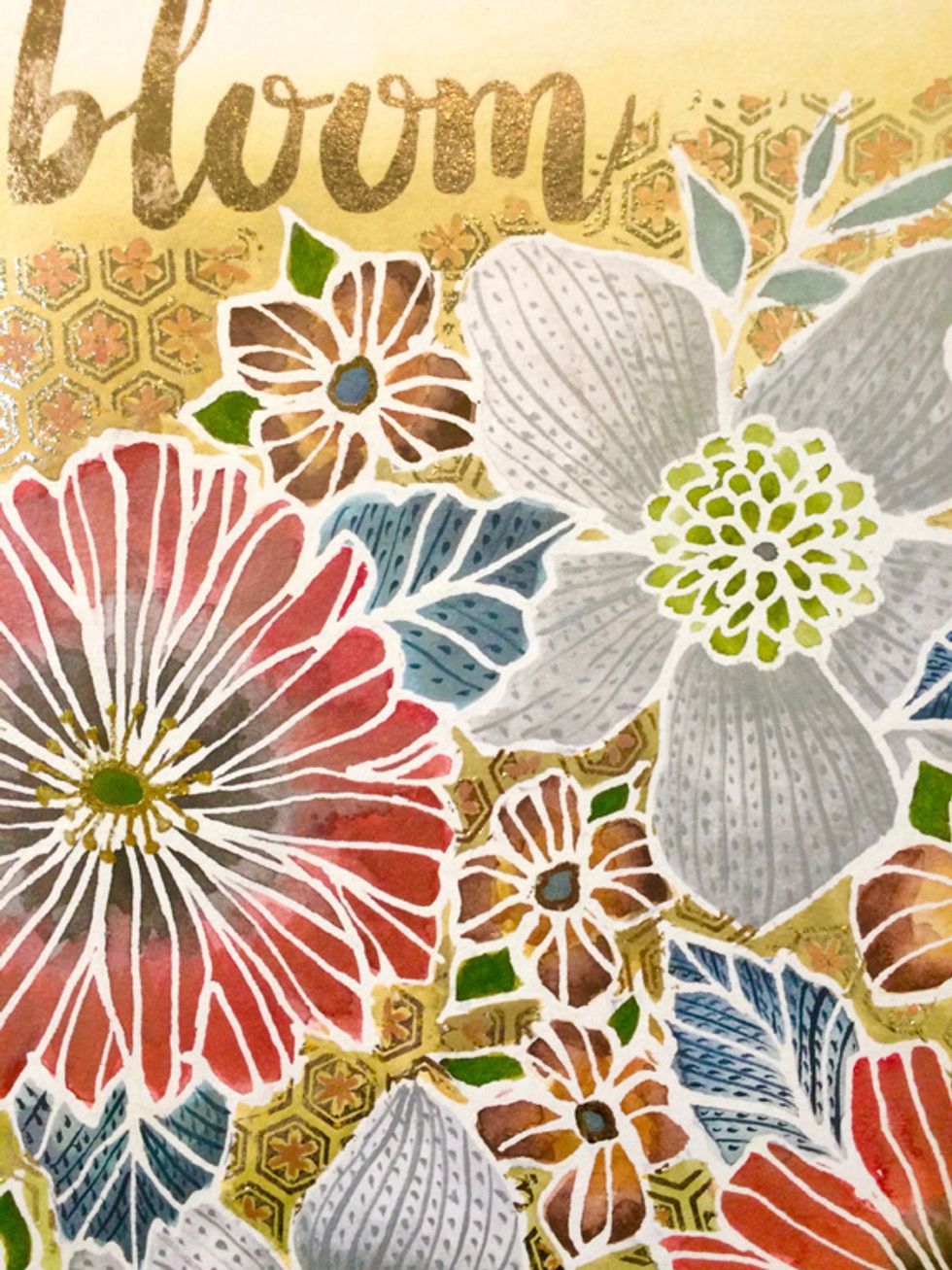 Enjoy your beautiful piece of art, with or without foil. The resist pen will help you create gorgeous resist effects for any craft project!
1.0 Pencil
Prima Rub-On Foil Sheets
Prima Waterbrush Pens - 585891
Prima 8.5x11 Watercolor Paper Pad - 847746
Watercolor Resist Pen - 971533
Watercolor Confections - Tropicals
Prima Marketing
Prima Marketing, Inc. is an established leader in flower embellishments in the scrapbooking and crafting industries!