Use Up Your Scrap Fabric: Make a Strip Quilt Top
89
Gather your fabric scraps from your other projects. Get your cutting mat, ruler, and rotary cutter.
Your scraps may all be different lengths. That's ok! Just make sure you cut them 2.5" wide.
Now decide what type of foundation piece you will use. If you have stabilizer use that, otherwise just use notebook paper. Cut it into a 10" square.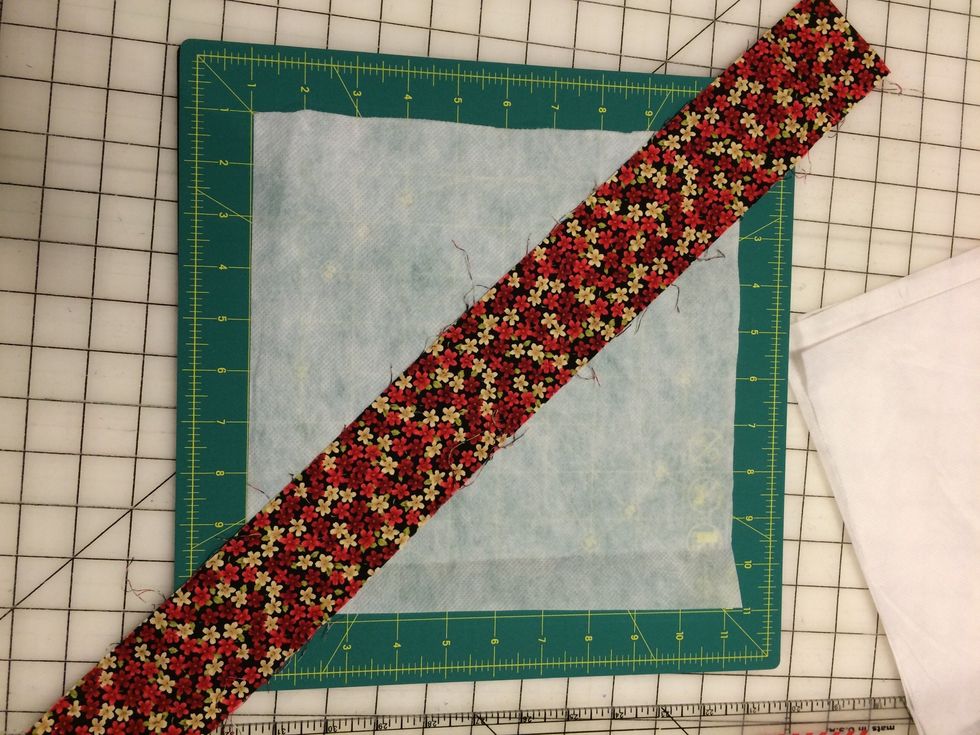 Lay your first strip diagonally in the center of your square with right side up.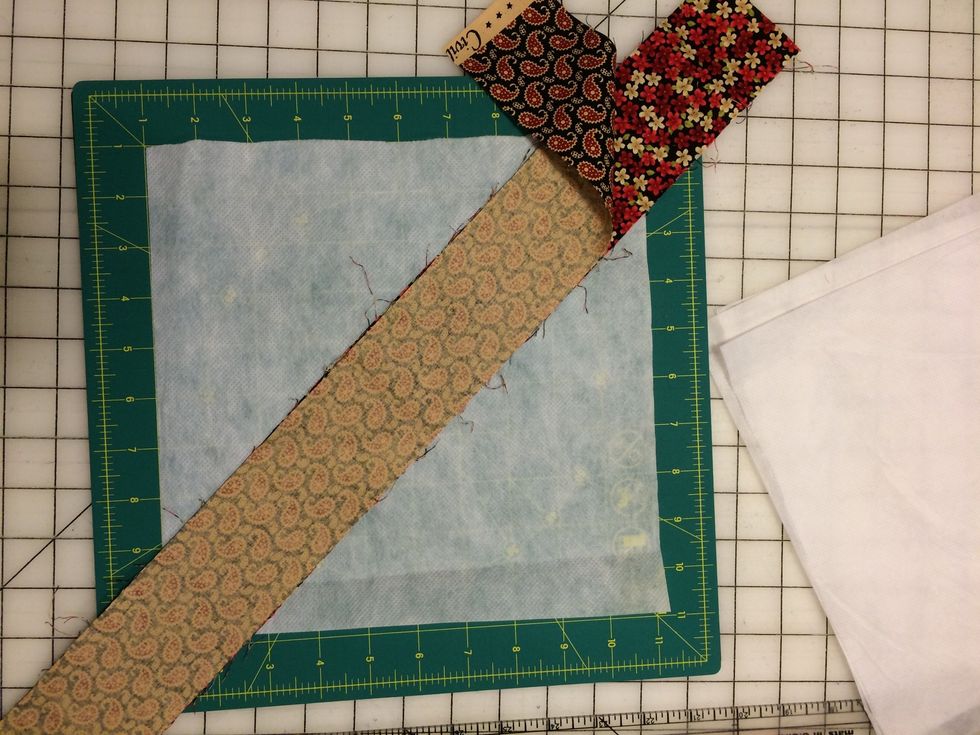 Next lay your second strip right on top of your first but with right sides together.
You'll want to make sure you trim all your blocks to the same size before you begin sewing your top together.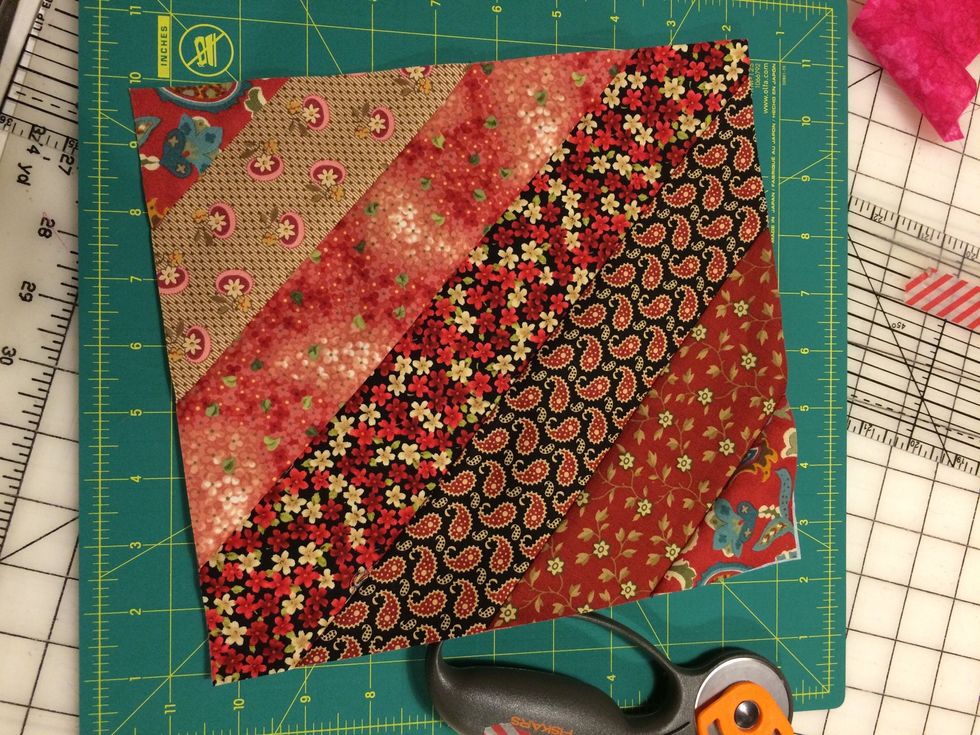 The finished strip block. Make as many squares as you can with your scraps. We will gather all of these at the end of quarter and put together a quilt top.
This is an example of what a strip quilt can look like once it's all put together. Happy quilting!
Scrap fabric cut into 2.5" strips
Cutting mat
Rotary cutter
Acrylic ruler
Foundation piece: fabric, paper, stabilizer