Use Up Turkey Leftovers, Easy Pasta Sauce +Zoodles
1
I've just had Christmas and I'm left with loads of turkey in my fridge! Sandwiches get boring quickly so try out this easy and quick recipe for pasta sauce.
I also got a spiralser for Xmas so will be making zoodles instead of pasta. They're made of courgettes (zucchini) and low carb/calorie. Perfect to counteract pigging out over the holidays.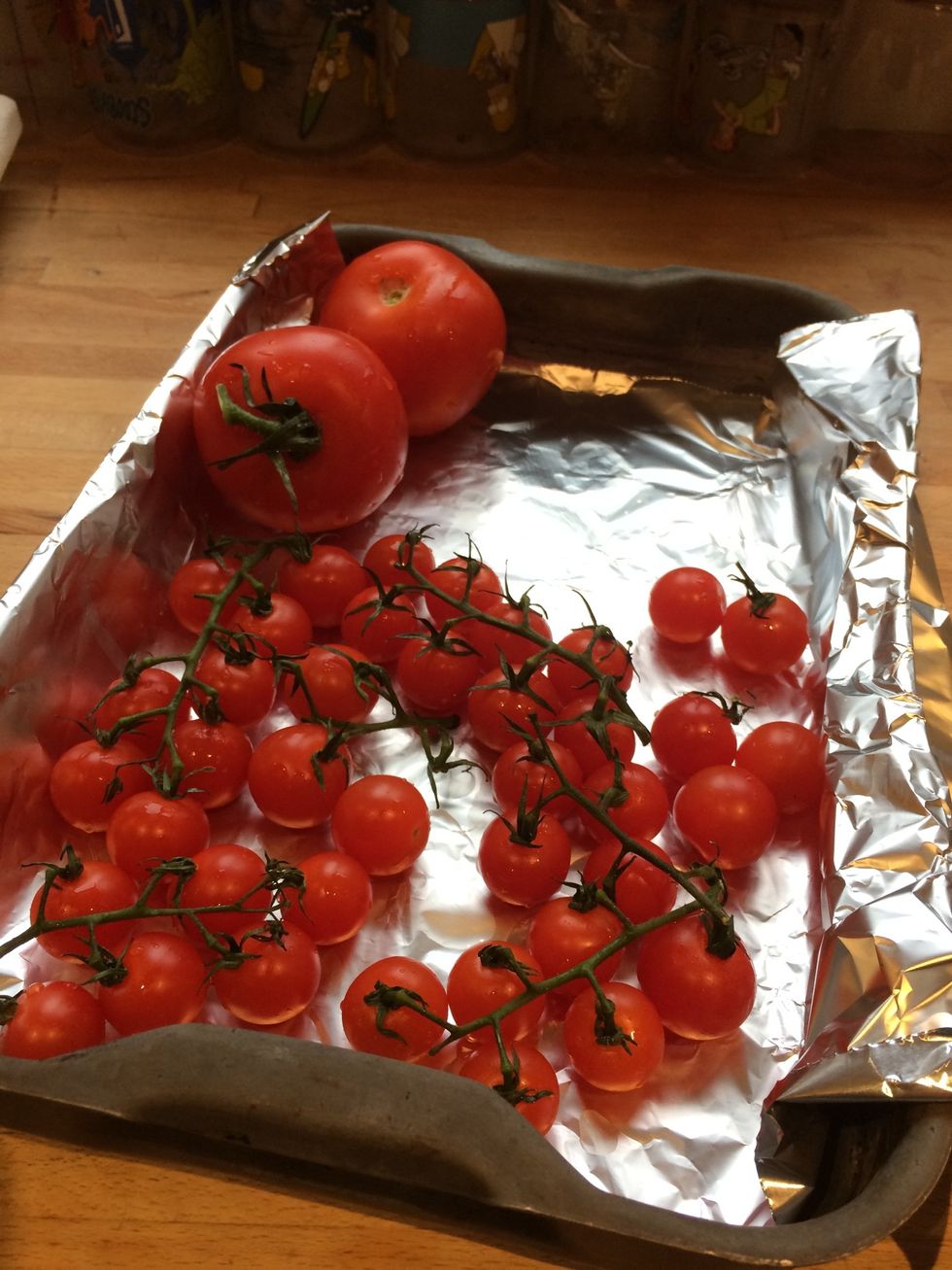 This sauce made enough for about 6 people and used this many tomatoes. Vary depending how much sauce you want to make. This recipe is great for using up tomatoes that are starting to go a bit bad too.
I left the stalks on to add flavour when roasting (but not to eat). However if you're short on time pluck all the tomatoes off to save time later before blending.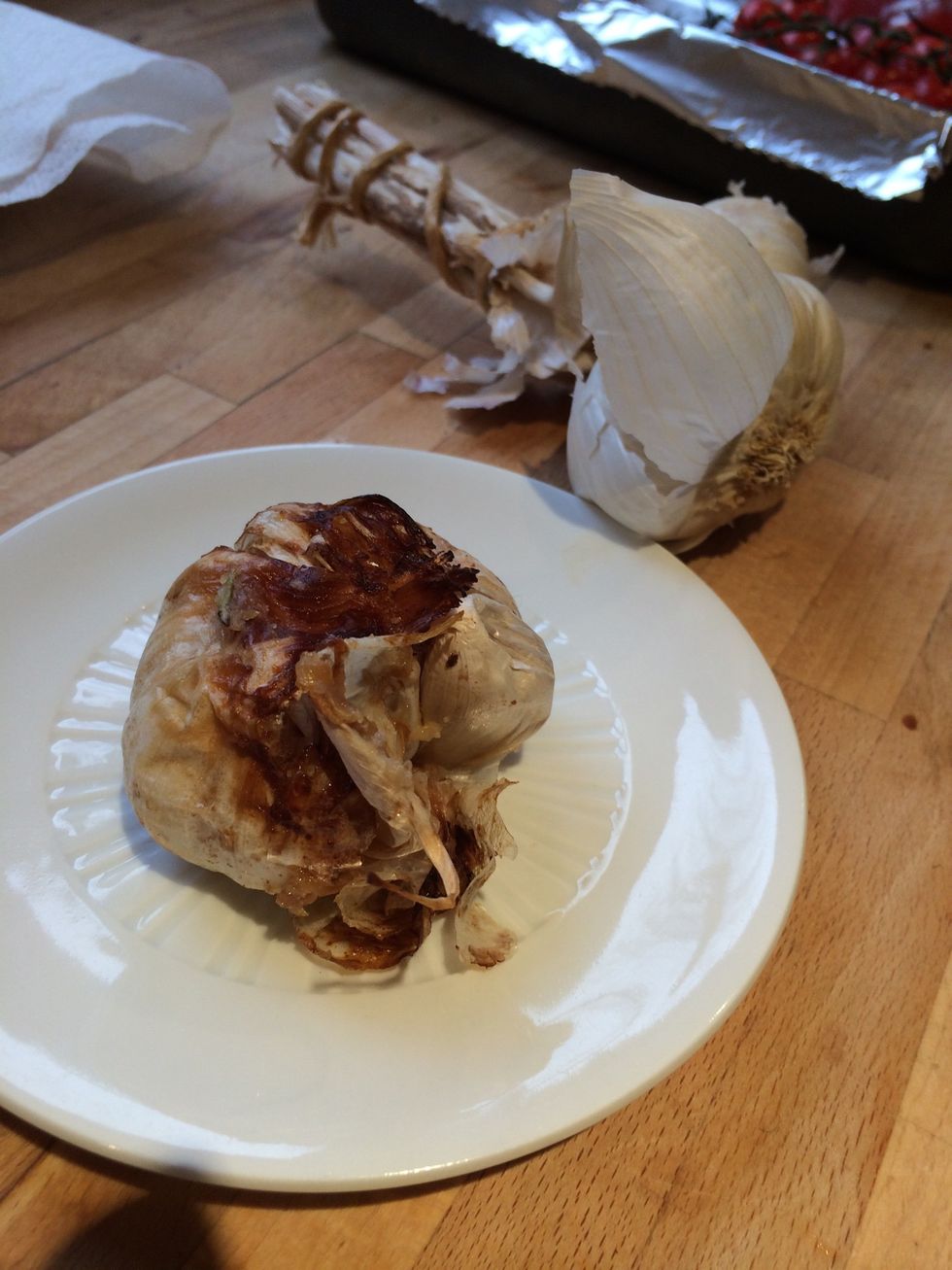 I used leftover roast garlic but add some to the tray if you don't have any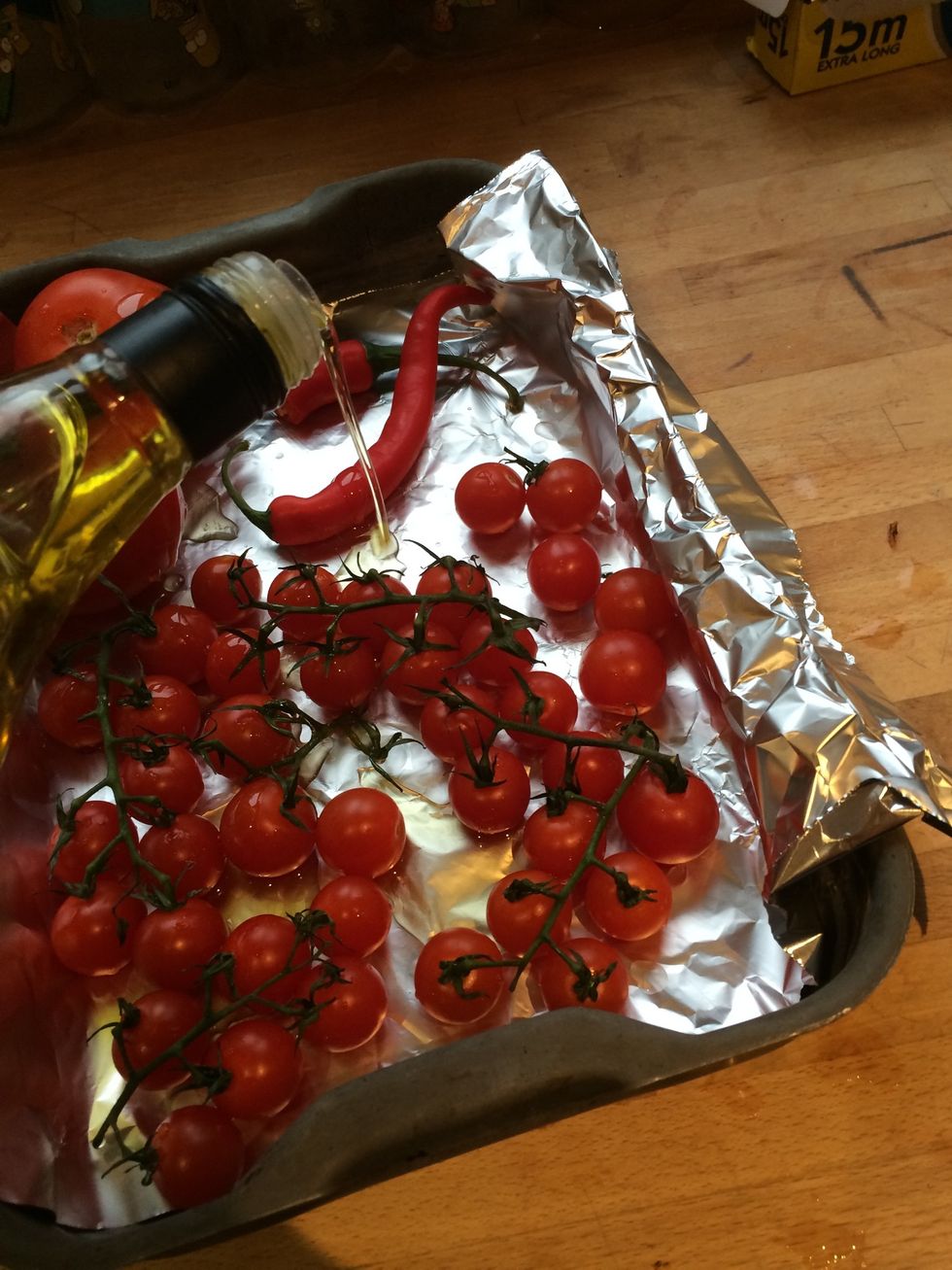 I also added a chilli to spice up the sauce, but an optional ingredient. Add any ingredients like veg/ onion to roast if you want in the sauce. Cover all in oil and salt, then rub all over.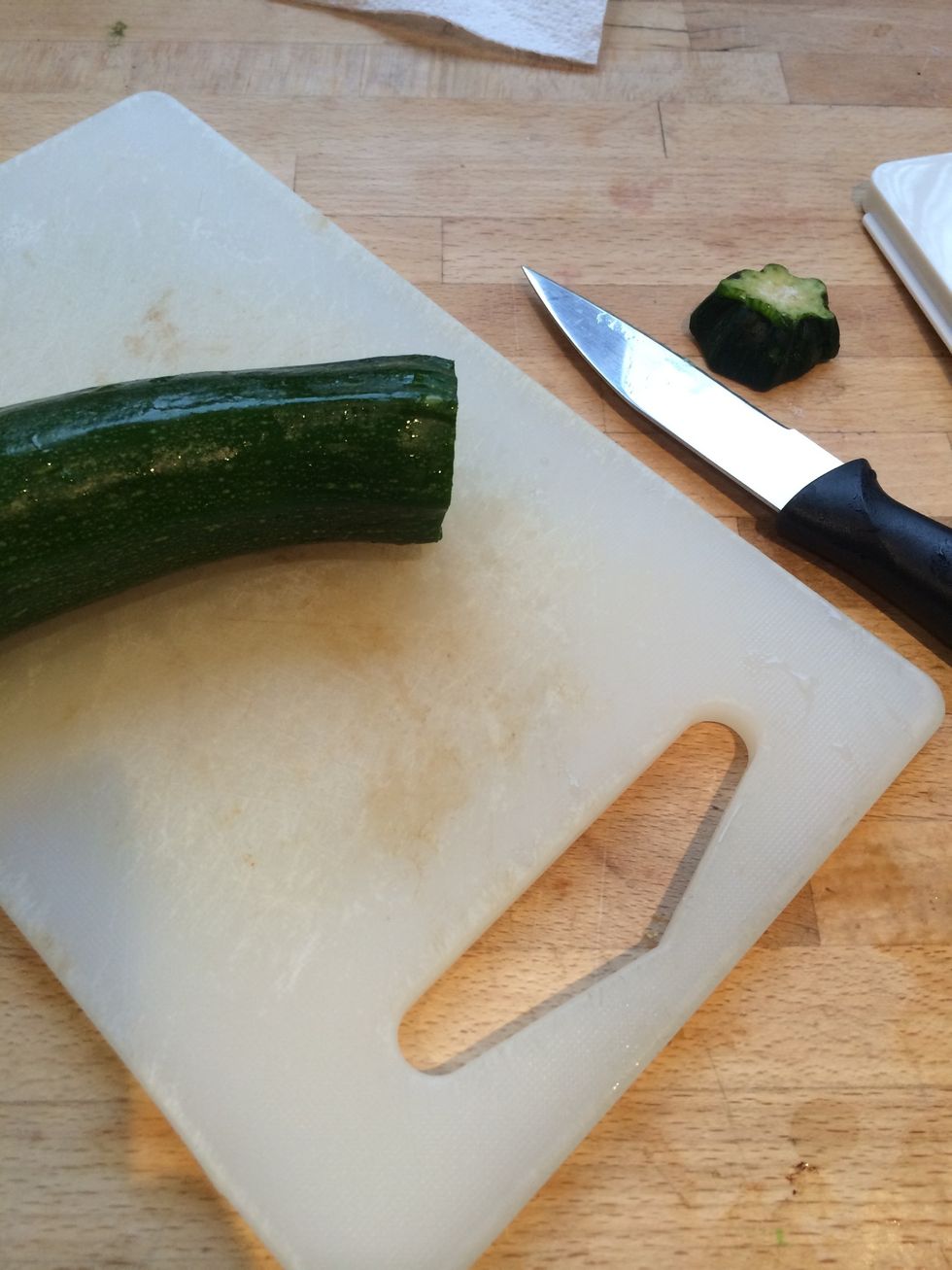 To make zoodles: cut the ends off the courgette off before putting in your spiraliser.
Choose the small triangle attachment then spiralise!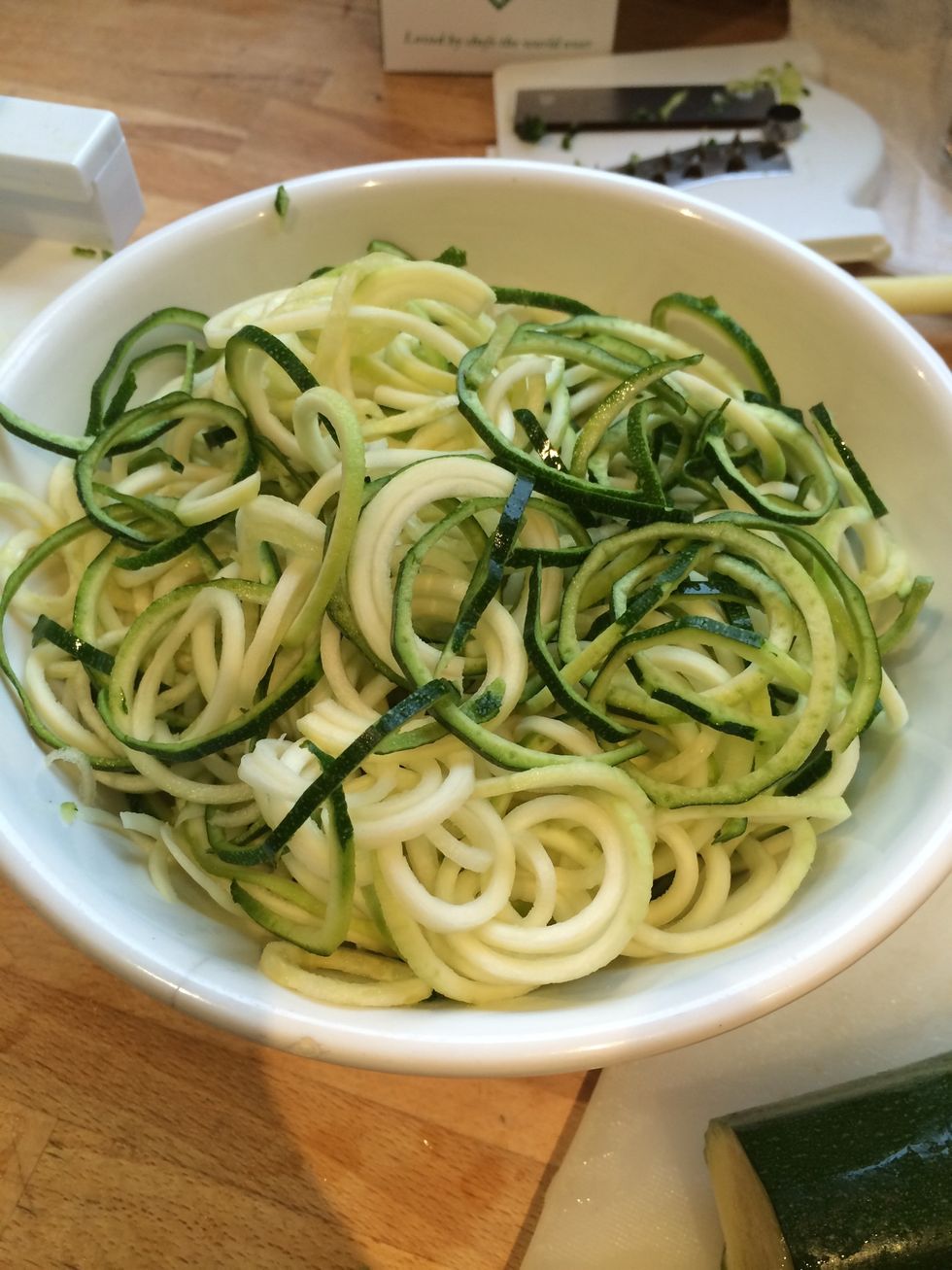 You want one medium size courgette per person. After spiralising I was left with the insides and end bits that didn't cut. So I added them to the oven for grilling to put in the sauce.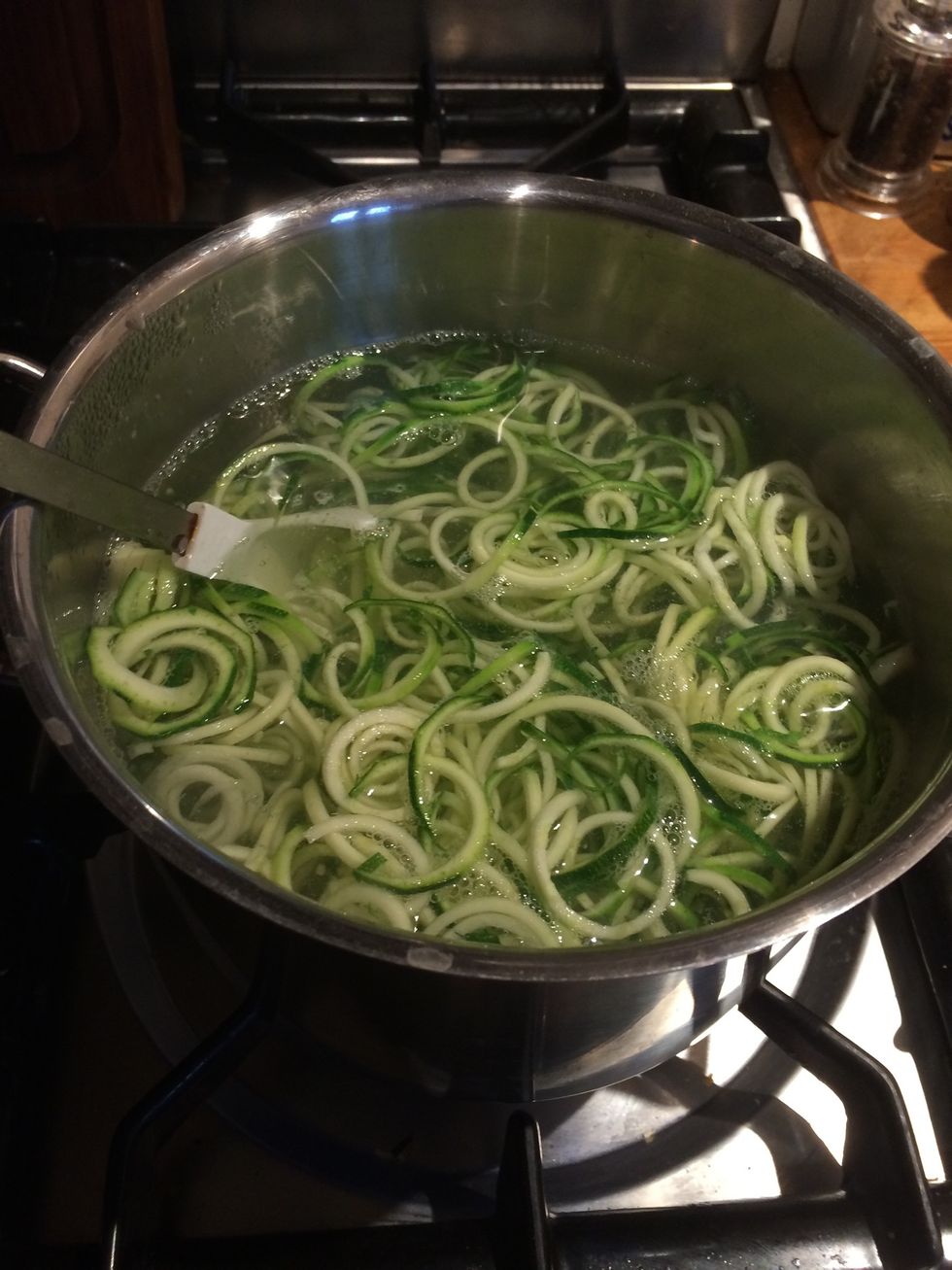 Add all the zoodles to a boiling pot of water, don't forget to add some salt! Boil for 5 mins, check before straining that it's soft/hard as you like it.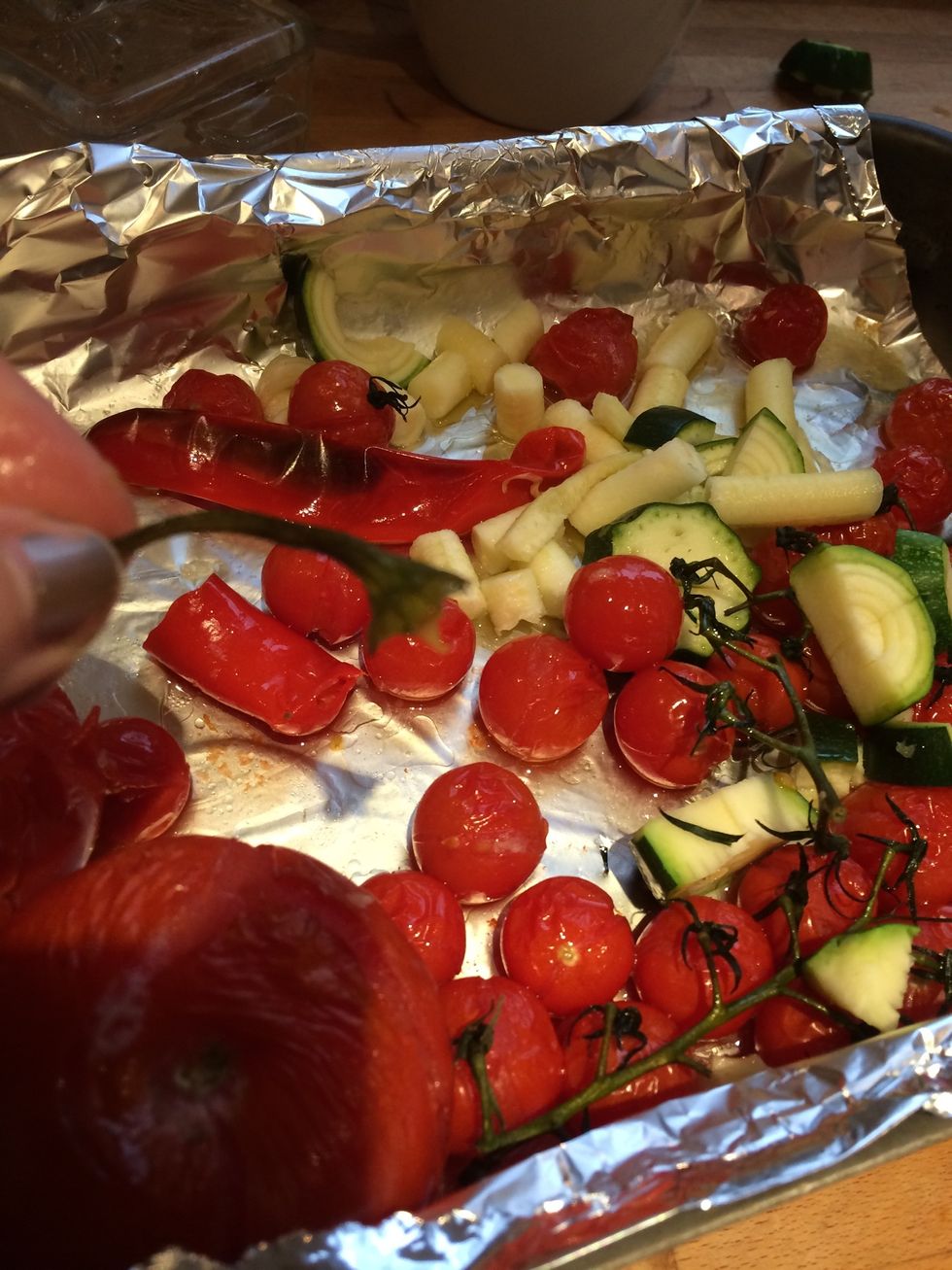 After the tomatoes etc are roasted pick off the stalks before adding to the blender. You do not want to eat them! Use a small knife if you need to help, watch out for burnt fingers!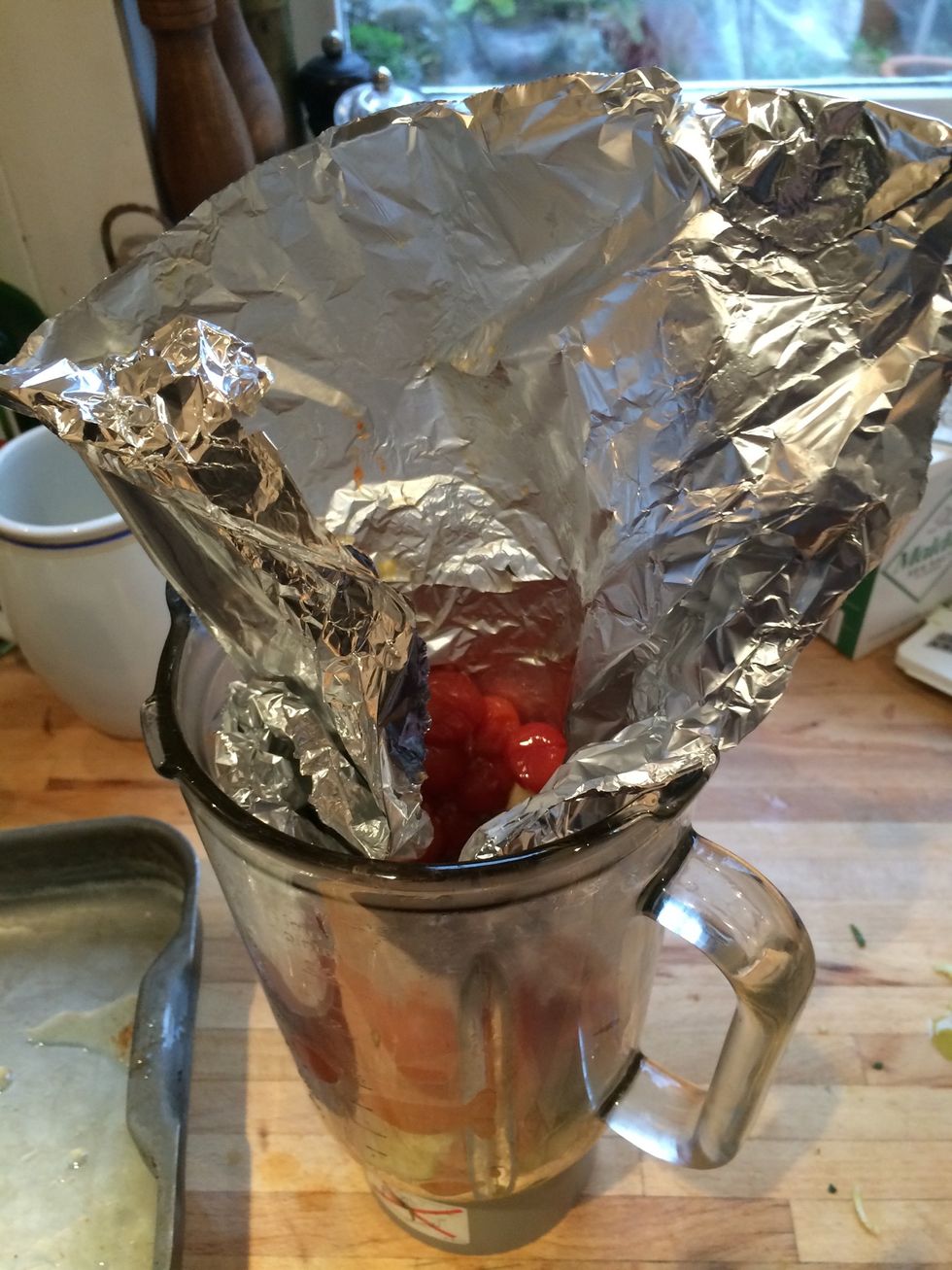 Pick up the foil and carefully dump it all into the blender. Easy! Now add any leftover roast veg you want in the sauce, carrot is quite good, I just added my roast garlic.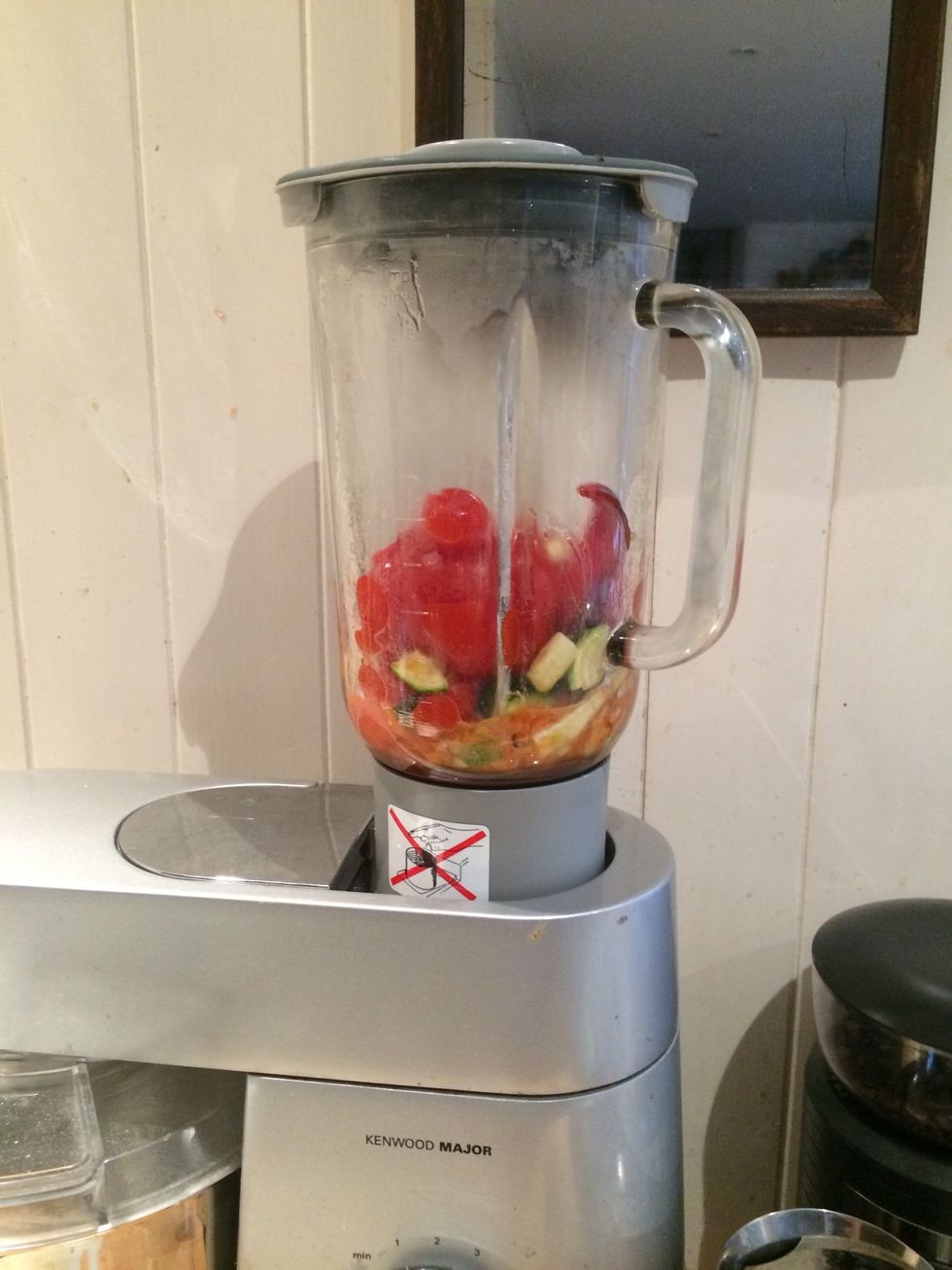 Pulse the blender until everything's mixed together then put on a high setting to blend fully. If you don't have a blender you can use a potato ricer.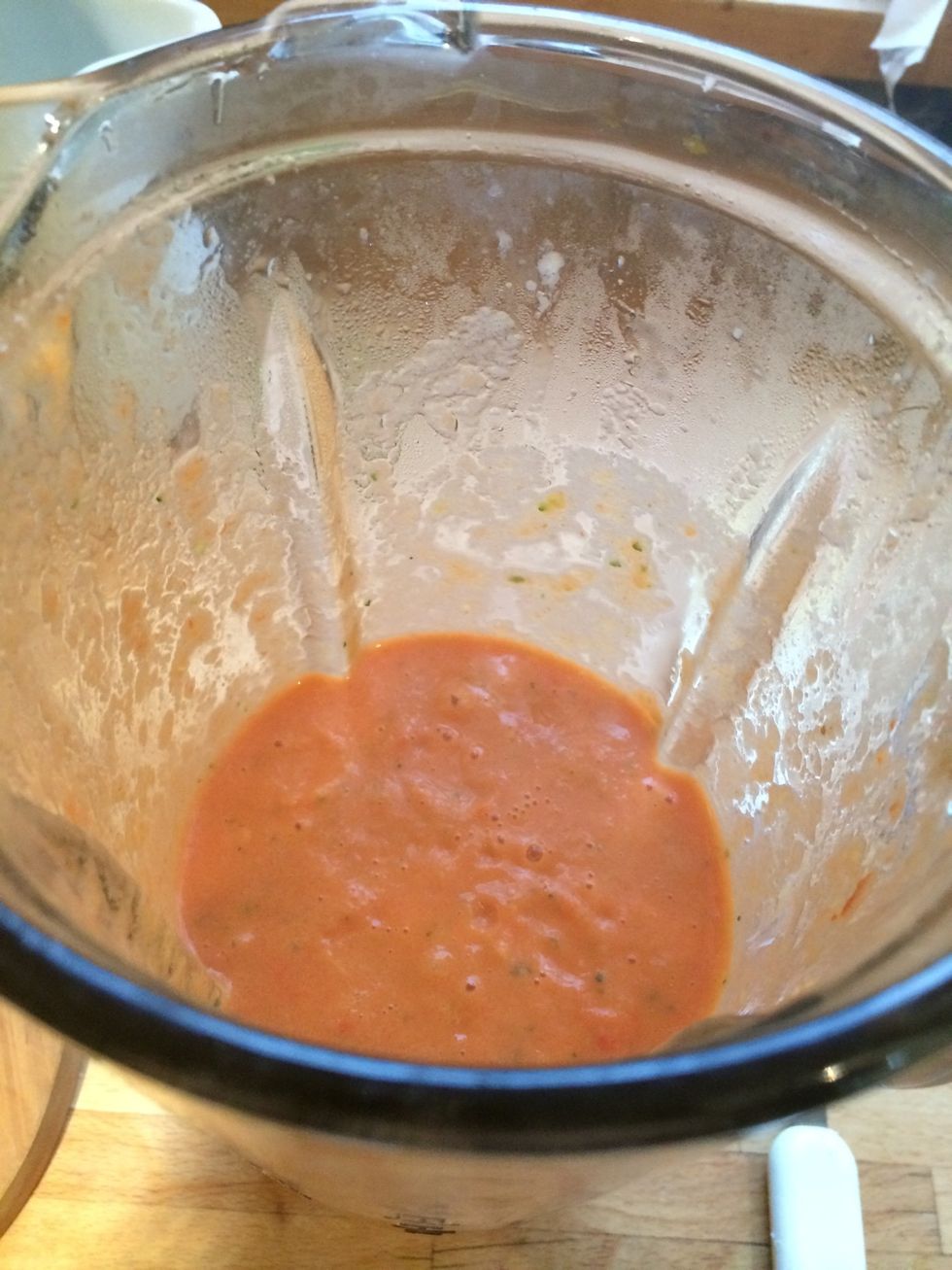 I wanted my sauce smooth so blended for longer, but do for less if you like it chunkier.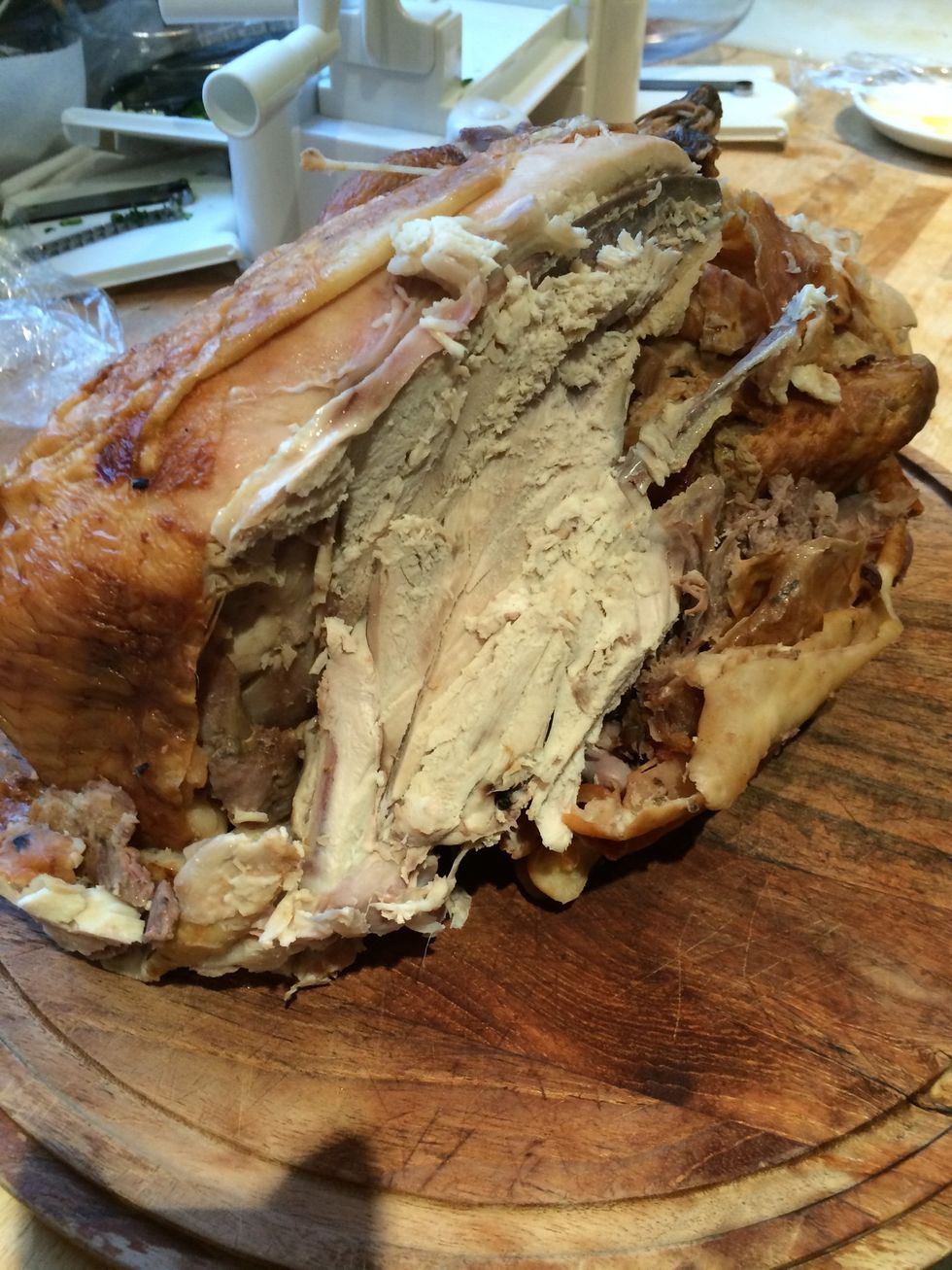 Mmmm leftover turkey, bit dull on it's own.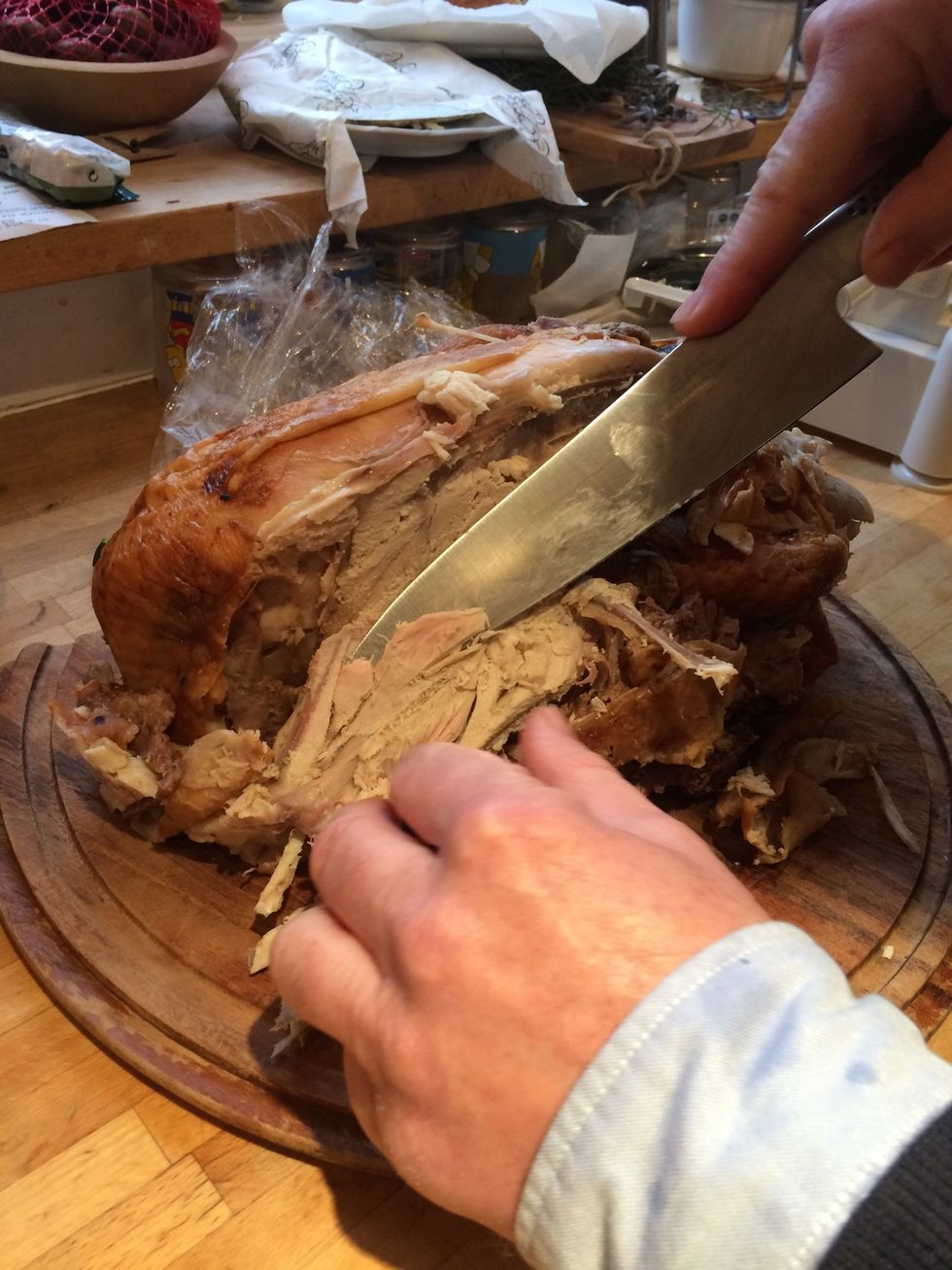 Cut off the amount you want, then shred by hand or cut up smaller.
After boiling the zoodles, strain and add back to the pot with enough sauce.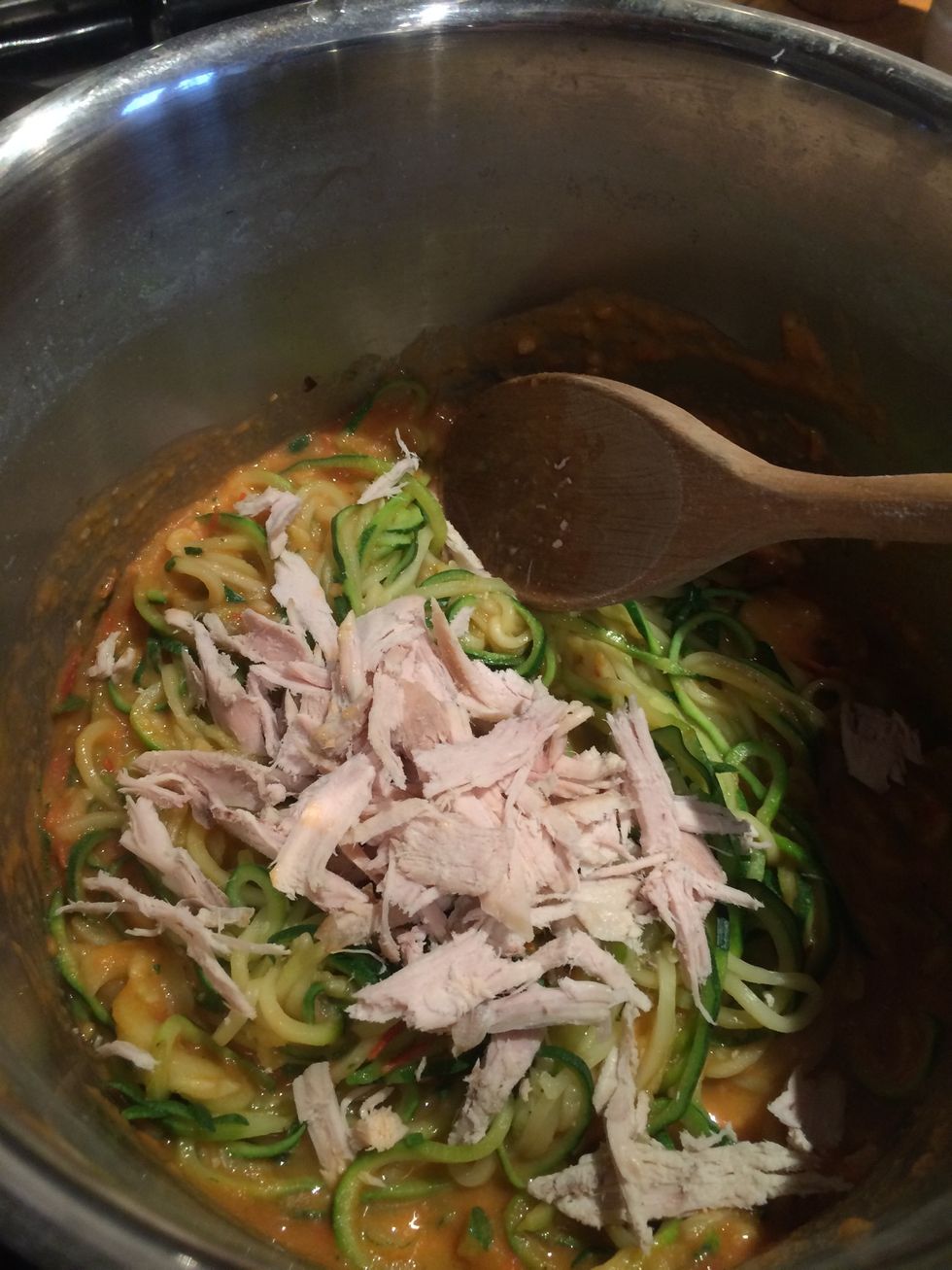 Add your turkey then stir together! Cause my sauce was hot from the oven it didn't need any extra heating for the cold turkey. But heat everything at this point if your sauce is cold.
Mmm now to eat! Any leftover sauce can be kept in the fridge for a few days or frozen.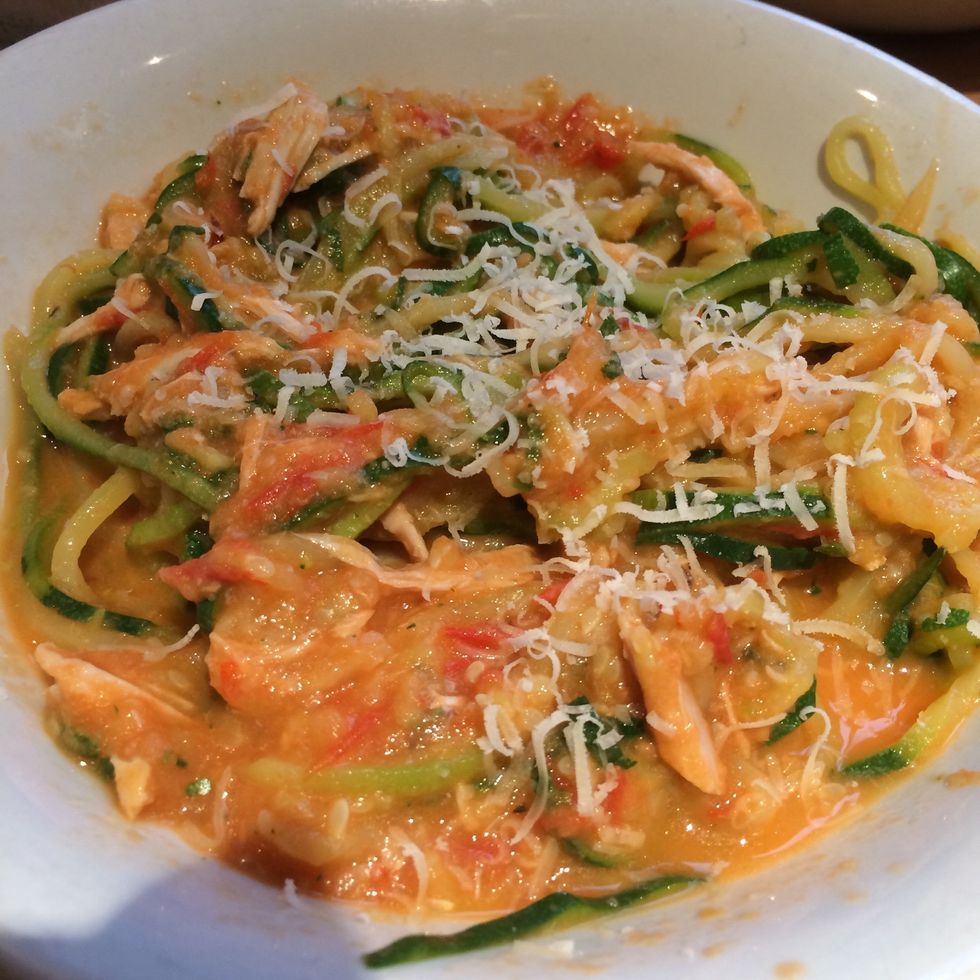 Add cheese if you want to be less healthy, I used parmesan. I hope you enjoy sprucing up your leftover turkey!
Leftover turkey
Tomatoes
Courgette/zuccini or pasta
Garlic
Chilli (optional)
Leftover veg (optional)
Salt
Olive oil